---
This Week In Creative Commons History

Furnished content.


Since I'm here at the Creative Commons 2017 Global Summit this weekend, I want to take a break from our usual Techdirt history posts and highlight the new State Of The Commons report that has been released. These annual reports are a key part of the CC community — here at Techdirt, most of our readers already understand the importance of the free culture licensing options that CC provides to creators, but it's important to step back and look at just how much content is being created and shared thanks to this system. It also provides some good insight into exactly how people are using CC licenses, through both data and (moreso than in previous years) close-up case studies. In the coming week we'll be taking a deeper dive into some of the specifics of the report and this year's summit, but for now I want to highlight a few key points — and encourage you to check out the full report for yourself.Public Domain Dedications Are Gaining SteamEven within the CC community itself, there is some debate as to the effectiveness and appropriateness of various licensing options like no-derivatives and non-commercial. Here at Techdirt we've always encouraged creators to strongly consider the CC0 option that puts their work fully into the public domain (or at least as fully as you can under a copyright system that provides no clear legal mechanism for doing so). In the past year, the use of CC0 has been growing, largely thanks to some specific projects like the the release of a large collection from the Metropolitan Museum of Art which I wrote about a couple months ago, and the public-domain-focused photography platform Unsplash. Hopefully the success and usefulness of these projects drives even more creators and platform operators to embrace CC0 (many content sharing platforms still don't even give uploaders the option, with CC-BY as the least restrictive license available).Non-Commercial Licenses Are The MinorityCasting the net a little wider than pure public domain dedications, there's an even bigger trend away from the more restrictive CC options. We've discussed many times in the past how "non-commercial" is an extremely problematic requirement in an era where the lines between commercial and non- are often extremely blurry. Similarly, "no derivatives" cuts of countless avenues of positive, productive use of content, and creates even more uncertainty around exactly what is allowed — and under a harsh copyright regime with hefty penalties for infringement, uncertainty is functionally pretty close to just being blocked altogether. So it's great to see that licenses which allow remixing and commercial use are continuing to increase as a proportion of all CC licenses, reaching 65% this year.The Commons Is HugeIn 2016, there were 1.2-billion works published with Creative Commons licenses. Though growth has slowed slightly since the count passed the one-billion mark last year, it shows no signs of stopping. Ten years ago, there were only 140-million such works.Many of the discussions at the summit are focused on how to push these trends forwards even further, both in specific areas of interest and in the commons as a whole. We'll have closer looks at some of these ideas soon, but for now check out the full report to learn more — and get ready for the Made With Creative Commons book (a collection of examples of CC work, plus insights from artists on how they have built sustainable open culture businesses, and advice on using CC with your own work) which will be available as a free ebook on May 5th.

Permalink | Comments | Email This Story


Read more here

---
posted at: 12:00am on 30-Apr-2017
path: /Policy | permalink | edit (requires password)
0 comments, click here to add the first
---
---
Mac DeMarco Tells Concert Goers To Go Pirate His Music

Furnished content.


We had just been talking about Ed Sheeran suggesting that piracy actually helped his career rather than hurt it, as well as his decision to go to bat against his label for a fan who covered one of his songs, but he's not the only one out there who doesn't see filesharing as the great music Satan the labels would have us believe. Artist Mac DeMarco announced on stage at Coachella that his latest album had leaked online. The instructions he then gave the concert-goers is not the norm amongst artists, to say the least.
However, instead of begging fans to wait for the official release to come out, DeMarco said that he didn't give a shit and encouraged them to download it from pirate sites."We're going to play a song we've only played twice before. It's a new song, came out a couple of days ago. But you know what? The album leaked yesterday, so I don't give a shit anymore.""Download it. Pirate Bay, Torrents.to, Soulseek, Napster, Limewire, Kazaa. Just get it, just get it," DeMarco added.
And, yes, much has been made in reports about this that DeMarco specifically instructed fans to go pirate his music on platforms that no longer exist, like Napster and Limewire, but I'm somewhat sure that this part of the line was done tongue in cheek. It's unlikely that a 26-year-old musician who is aware of The Pirate Bay is somehow not aware of older filesharing platforms no longer being in use. Instead, it seems at least as likely to be a subtle nod to how long the music industry has managed to survive from all of the supposedly dire threats at its doors all these years, but that part is purely speculation.What's not is that DeMarco doesn't see a threat in filesharing. Telling fans at a concert to go get an album from torrent sites before it has even hit the shelves is a pretty clear message: DeMarco isn't worried about piracy. And why should he be? He was performing in front of paying fans despite the certainty that all of his previously released music is likely available online for free as well. Yet here's DeMarco, making money by making music.

Permalink | Comments | Email This Story


Read more here

---
posted at: 12:00am on 29-Apr-2017
path: /Policy | permalink | edit (requires password)
0 comments, click here to add the first
---
---
The Email Collection The NSA Shut Down Has Been Abused For Years

Furnished content.


As was noted here earlier, the NSA surprised many people by shutting down its email collection. This collection was authorized by the FISA Amendments Act, which is due for renewal at the end of this year. Since the point the collection began, it was clear the NSA was also harvesting (inadvertently, it said) US persons' communications.Ron Wyden, along with a few other lawmakers, has been asking the NSA for years to turn over information on this program -- specifically, how many US persons had been swept up "incidentally" in the bulk collection. For years, the NSA has refused to do so, claiming it would be impossible to compile this information and, somewhat hilariously, claiming it would violate the privacy of those swept up in the collection to query the database for incidental collections.This decision to shut down the program may result in that answer never being given to Wyden. The ODNI (Office of the Director of National Intelligence) may decide the shutdown renders this particular query moot. It shouldn't. Now that the email program has been shut down EXPLICITLY because it sweeps up too many US persons' in the dragnet, the answer is more important than ever. And the ODNI has recently (and very belatedly) promised to deliver this number and should keep that promise even though the program has been shut down. Not only that, but this shutdown only affects the collection of email. It doesn't prevent the NSA from collecting other internet-based communications. With fewer people using email as their primary communication method, the NSA will still have plenty of communications to harvest.There's another good reason for turning over that number: the Section 702 collection has been plagued with problems pretty much since its inception. The FISA court determined in 2011 that the program -- as operated by the NSA -- was unconstitutional. Apparently some fixes were made as the program was allowed to continue. But as Marcy Wheeler pointed out a year ago, the program has never not been violating the Foreign Intelligence Surveillance Act.
In his November 6, 2015 opinion reauthorizing Section 702, presiding judge Thomas Hogan described two more definite violations of 50 U.S.C. §1809(a)(2), and one potential one, bringing the list of times the FISC caught NSA illegally surveilling Americans to four, and potentially five, times.Fall 2009 confession/July 2010 opinion: Collection of categories of data under the bulk PRTT program not permitted by the FISC (Bates' opinion describes a category violation reported to FISC in the very first PRTT docket, along with NSA's assurances it would never happen again)June 2010 confession/December 10 2010, May 13, 2011 opinions: Retention of overcollected data from a traditional FISA warrant in mission management systems ultimately not deemed necessary for collection avoidanceMay 2011 confession/October 3, 2011 opinion: Collection of entirely domestic communications on upstream surveillance MCTsJuly 13, 2015 confession/November 6, 2015 opinion: Retention of 702 communications that had been otherwise purged in mission management systems, even though FISC had ruled against such retention in 2011[Potential] July 13, 2015 confession/November 6, 2015 opinion: Retention of data that should have been purged or aged off in compliance databases
This is the authority the NSA wants approved at the end of the year. This shutdown might be an attempt to finally make the program legal -- or at least legal enough to survive a closer examination as the issue heads towards a vote.This shutdown -- along with the NSA's long history of abuse -- also explains why there were no Section 702 approvals from the FISA court. As Wheeler suggested when the information was first released, the lack of approvals in 2016 indicated the program had "serious issues." Her post from last year shows the program has always had "serious issues." The number of requests the government made in 2016 was redacted from the report, but the footnote attached to it suggests it was more than one.Perhaps the court no longer found the program Constitutional, at least not the way the NSA routinely operated it. While incidental collection is always a problem with bulk surveillance, the internal controls, which NSA talking points claim prevent abuse, apparently aren't controlling much or preventing much. It appears the NSA can't find a way to operate this part of the Section 702 program without collecting (and querying) US persons' communications, so it has decided to shut it down, rather than spend any more time and effort trying to talk the FISA court into approving its ritualistic abuse.Despite having years to improve its practices and improve its segregation of collected data, the agency apparently did very little to rein this program in. A 2014 DOJ/ODNI report quoted by Wheeler shows misuse of collected data continued to increase even as the NSA sought orders to collect even more.
The joint oversight team, however, is concerned about the increase in incidents involving improper queries using United States person identifiers, including incidents involving NSA's querying of Section 702-acquired data in upstream data using United States Person identifiers. Specifically, although section 3(b)(5) of NSA's Section 702 minimization procedures permits the scanning of media using United States person identifiers, this same section prohibits using United States person identifiers to query Internet communications acquired through NSA's upstream collection techniques. NSA [redacted] incidents of non-compliance with this subsection of its minimization procedures, many of which involved analysts inadvertently searching upstream collection. For example, [redacted], the NSA analyst conducted approved querying with United States persons identifiers ([long redaction]), but inadvertently forgot to exclude Section 702-acquired upstream data from his query.
This continued abuse and misuse is highly problematic, although the ODNI has been the last entity to officially recognize this. The "upstream" collection not only results in vast amounts of intercepted communications, but is one the FBI's favorite sources for intel. The ODNI denies to this day the FBI's searches of the NSA's collections are "backdoor searches," but it's information and communications the FBI certainly can't collect itself under its legal authorities. The supposedly foreign-facing collection is routinely used by a domestic law enforcement agency to obtain US persons' communications without a warrant. That's a "backdoor" search, no matter how the ODNI portrays it.No matter what else comes of it, this shutdown is huge. Even though it's a smaller part of a larger internet communications collection program, it's still a significant closure. And once again, this is a result of Snowden's leaks. Wyden's persistent pestering about incidental collection likely played a small part as well. But without documents clearly showing how much the program collected and how it was being used, the NSA would most likely still be trying to find a way to push these requests past the FISA court. And without this additional scrutiny, the court itself might have found itself more easily persuaded.

Permalink | Comments | Email This Story


Read more here

---
posted at: 12:00am on 29-Apr-2017
path: /Policy | permalink | edit (requires password)
0 comments, click here to add the first
---
---
iDiverse: Training the Diverse Workforce the Digital Media Industry Needs

Furnished content.


LaNedra Brown, graduate of the iDiverse Digital Advertising Program at the College of San Mateo, shares her insights into the program and its importance for interactive media and advertising companies. As a professional basketball player with an international career spanning eleven years and four continents, working effectively with a rainbow of people from every corner [...]

Read more here

---
posted at: 12:00am on 29-Apr-2017
path: /Online_Marketing | permalink | edit (requires password)
0 comments, click here to add the first
---
---
Ads Optimized for Mobile: More effective than pop-up & static banner ads

Furnished content.


The Media Insight Project, a collaboration between the American Press Institute and The AP-NORC Center, used a survey-based experiment to explore which types of ads are most effective in a digital environment. Scrolls ads, a newer style of advertisement designed for mobile screens, show signs of being more effective than older forms of digital advertising, [...]

Read more here

---
posted at: 12:00am on 29-Apr-2017
path: /Online_Marketing | permalink | edit (requires password)
0 comments, click here to add the first
---
---
Bombora Launches Certified Agency Program to Promote Advanced B2B Intent Data Use

Furnished content.


Just Media Is First Agency Partner to Meet Platinum Criteria: Delivers Highest Quality Value to Marketers. Marketers can now ensure that their partners are using business-to-business (B2B) Intent data in the most effective way. Bombora today announced the launch of the Bombora Certified Agency Program, recognizing and supporting agencies that create exceptional client value through [...]

Read more here

---
posted at: 12:00am on 28-Apr-2017
path: /Online_Marketing | permalink | edit (requires password)
0 comments, click here to add the first
---
---
Over 800 Startups Tell FCC's Ajit Pai Not To Kill Net Neutrality

Furnished content.


As we noted yesterday, FCC Chair Ajit Pai has officially kicked off his plan to kill net neutrality -- and unfortunately did so by spouting debunked myths and fantasies about how much damage net neutrality was causing for investment. As we pointed out that, that's complete hogwash. If you actually looked at what telcos and ISPs were spending it showed no impact from the open internet rules. And, really, why should it have changed investment plans? As we've noted, the rules had basically no impact on ISPs unless those ISPs were looking to screw over consumers. And if it harmed those ISPs' investment plans, that doesn't seem like a very big loss. Otherwise, the open internet rules just provided clear "rules of the road" for ISPs to treat internet data fairly and to not screw over end users.Either way, that's not the only "investment" that Pai should be looking at. Because one of the other key aspects of having an open internet is the massive amount of investment that has resulted for companies that operate on the internet. Pai seems (bizarrely) exclusively focused on investment in the infrastructure (which, again, has not dropped despite his claims) and totally ignores all the investment layers above (which also helps funds the infrastructure). So, just as Pai is (wrongly) whining that net neutrality harmed investment, over 800 startups, from all 50 states, sent him a letter urging him not to get rid of the open internet rules (and, yes, we were among those who signed onto the letter).This is important. Pai is making all sorts of misleading to nonsensical claims about the impact on the economy of the net neutrality rules, but in doing so he's trying to ignore all of the business that's created because the internet is kept open and free and the giant incumbent access providers are unable to favor their own services or throttle and stifle innovative upstarts. Pai talks a good game about how he wants the "democratization of entrepreneurship" thanks to a fast internet. That's great. But if he kills off net neutrality we lose that. We get a system where each startup has to go begging and pleading to each access provider for a deal they probably can't get or couldn't afford even if they were able to. We've seen that world. It's the world that existed on mobile phones in the early 2000s when the providers got to control (i.e., charge ridiculous sums for) who had access to their customers. That was not a good world to live in and it vastly limited the economic opportunities of the mobile world. It was only when smartphones broke away from the carriers' control that things changed.We shouldn't move back towards that kind of world, yet that appears to be the clear end result of the plans that Pai is pushing. This is a mistake and over 800 startups are letting him know that. Pai may think he can ignore them all, but he should note that each of those companies has a lot of users, and it's not difficult to ask them to speak up too. Pai is playing with fire if he thinks that the public won't speak out about his attempts to kill off net neutrality and to harm the most innovative companies out there, in favor for the slow, lumbering duopolists who control the pipes.

Permalink | Comments | Email This Story


Read more here

---
posted at: 12:00am on 28-Apr-2017
path: /Policy | permalink | edit (requires password)
0 comments, click here to add the first
---
---
Indian State Of Kashmir Bans 22 Social Networks For A Month

Furnished content.


We've seen random attempts by governments to block access to social media sites or even the internet as a whole, but the Indian state of Kashmir has ordered 22 social networks to be blocked for at least a month. Journalist Nazir Masoodi, who is in Kashmir, tweeted out screen shots of the government order, noting "This could be my last tweet."

We've taken those images and turned them into a PDF if you'd prefer to view them that way. But you can see that basically every big name social network is listed: Facebook, Twitter, Tumblr, Skype, Snapchat, Reddit, YouTube (apparently they just want YouTube uploads blocked, but you can visit the site) and more. MySpace is still available.As the NY Times points out, this pointless and heavy handed approach is apparently a terrible response to protests:
The move illuminated a government increasingly vexed by civilian protests, by a newly budding homegrown militancy in south Kashmir and by a series of video clips, distributed on social media, depicting confrontations between civilians and Indian security forces.The order, signed by the principal secretary in the state's Home Department, contended that social media was being used by anti-national and subversive elements for vitiating peace and tranquillity in the state.
As always, when governments resort to out-and-out censorship, it's difficult to see how this will do any good at all. There are always alternative ways to communicate and share information, and these kinds of actions tend to galvanize those being censored into being even more aggressive in sharing such info. Indeed, the NY Times quotes protesting students pointing out how pointless such a ban really is:
The government has to understand that there is a sentiment which forces students to come out on the streets: it is not the internet, it is not Facebook or any other social media platform, said Aqib Shah, a 19-year-old student at Amar Singh College, who has been participating in protests in Srinagar for the last several days. It is because of the overwhelming presence of forces that are deployed here.
Instead of trying to shut people up on the internet, maybe it would be a better idea to listen to them.

Permalink | Comments | Email This Story


Read more here

---
posted at: 12:00am on 28-Apr-2017
path: /Policy | permalink | edit (requires password)
0 comments, click here to add the first
---
---
Hitwise: Visits To News & Media Sites Jump Dramatically

Furnished content.


One in every 12 visits online were made to News & Media sites in 2016. This has grown by 17%, from 1 in every 15 visits, compared to 2015, according to a new report from Hitwise, a unit of digital marketing company Connexity, Inc. CNN remains the industry leader in online visits, while Huffington Post, [...]

Read more here

---
posted at: 12:00am on 27-Apr-2017
path: /Online_Marketing | permalink | edit (requires password)
0 comments, click here to add the first
---
---
Comcast Technology Solutions Launches Linear Rights Metadata Management (LRM)

Furnished content.


New service simplifies metadata processes, empowering content providers to more easily comply with rights management across multiple devices. Comcast Technology Solutions, a division of Comcast Cable that serves advertiser, content provider, global operator and technology markets, today announced Linear Rights Metadata Management (LRM). The new offering enables content providers and their distribution partners to solve [...]

Read more here

---
posted at: 12:00am on 27-Apr-2017
path: /Online_Marketing | permalink | edit (requires password)
0 comments, click here to add the first
---
---
House Votes Overwhelmingly To Make The Copyright Office More Political & To Delay Modernization

Furnished content.


This isn't a huge surprise, but unfortunately, today -- after a mostly ridiculous "debate" on the House floor full of claptrap and bullshit about how important copyright is to "protecting jobs" (despite this bill having nothing to do with any of that) -- the House voted 378 to 48 to approve a bill that makes the head of the Copyright Office, the Copyright Register, a Presidential appointment rather than an appointment by the Library of Congress, as it's been throughout the entire history of the Copyright Office. As we pointed out just yesterday, Congress appears to be rushing this through for no clear reason. It held no hearings on the issue (other than the fact that the current Librarian of Congress, Carla Hayden, was getting ready to appoint her own Copyright Register).Again, every reason given by supporters of this bill doesn't hold up to any scrutiny. They claimed, falsely, that copyright creates 5 million jobs (one Rep -- Tony Cardenas -- even claimed that the Copyright Register "oversees" those jobs). But this is not true. They claimed that the Copyright Office needs to be modernized -- which is true. But Carla Hayden has already commenced a massive modernization project, which this bill will stop dead in its tracks. They claimed that this would provide "greater oversight" over how the Copyright Office is run, but that's not even remotely true. The bill actually takes away the oversight from the Librarian of Congress... and gives it to no one other than the President, who isn't likely to be paying much attention to what's happening at the Copyright Office.This bill serves no purpose other than to take power away from the Librarian of Congress and give it to powerful lobbyists who will have a major say in who runs the Copyright Office. The bill will now move to the Senate where it is also likely to get an easy approval, and no doubt the President will sign the bill (which gives him more power, even if he's shown little sign of actually appointing people to the nearly 500 open positions which this will add to). It's a bad bill, and it's a gift to Hollywood, even as it will harm the actual content creators who will have to wait even longer for the office to actually be modernized.

Permalink | Comments | Email This Story


Read more here

---
posted at: 12:00am on 27-Apr-2017
path: /Policy | permalink | edit (requires password)
0 comments, click here to add the first
---
---
For World 'Intellectual Property' Day, A Reading From Thomas Macaulay

Furnished content.


As we mentioned recently, today is "World Intellectual Property Day," an event put together by the World Intellectual Property Organization (WIPO) to promote ever greater protectionism and mercantilism in favor of copyright holders and patent holders, while ignoring any impact on the public of those things. It's a fairly disgusting distortion of the claimed intent of intellectual property, which is often promoted for the claimed benefits it brings to the public, but extreme supporters, such as WIPO, are never willing to actually weigh out the pros and cons of copyrights and patents, and how over-protection and over-enforcement can cause serious problems for the public, innovators and creators.I wasn't sure if I was going to write anything specifically about World IP Day, but Brandon Butler, the Director of Information Policy at the UVA Library put up an excellent suggestion on Twitter, that we should use "World IP Day" to re-read what Lord Thomas Macauley said in the UK Parliament back in 1841 when they were discussing copyright term expansion. We've pointed to it and quoted from it at length many times over the years, but even now, 176 years later, it still remains one of the best statements on how over-monopolizing ideas creates real harms. It's a part of the lesson that supporters of copyright and patents either ignore or wish to hide. So we will post it here in its entirety (after all, it's in the public domain):
Thomas Babington Macaulay
First Speech to the House of Commons on CopyrightFebruary 5, 1841It is painful to me to take a course which may possibly be misunderstood or misrepresented as unfriendly to the interests of literature and literary men. It is painful to me, I will add, to oppose my honorable and learned friend on a question which he has taken up from the purest motives, and which he regards with a parental interest. These feelings have hitherto kept me silent when the law of copyright has been under discussion. But as I am, on full consideration, satisfied that the measure before us will, if adopted, inflict grievous injury on the public, without conferring any compensating advantage on men of letters, I think it my duty to avow that opinion and to defend it.The first thing to be done. Sir, is to settle on what principles the question is to be argued. Are we free to legislate for the public good, or are we not? Is this a question of expediency, or is it a question of right? Many of those who have written and petitioned against the existing state of things treat the question as one of right. The law of nature, according to them, gives to every man a sacred and indefeasible property in his own ideas, in the fruits of his own reason and imagination. The legislature has indeed the power to take away this property, just as it has the power to pass an act of attainder for cutting off an innocent man's head without a trial. But, as such an act of attainder would be legal murder, so would an act invading the right of an author to his copy be, according to these gentlemen, legal robbery.Now, Sir, if this be so, let justice be done, cost what it may. I am not prepared, like my honorable and learned friend, to agree to a compromise between right and expediency, and to commit an injustice for the public convenience. But I must say, that his theory soars far beyond the reach of my faculties. It is not necessary to go, on the present occasion, into a metaphysical inquiry about the origin of the right of property; and certainly nothing but the strongest necessity would lead me to discuss a subject so likely to be distasteful to the House. I agree, I own, with Paley in thinking that property is the creature of the law, and that the law which creates property can be defended only on this ground, that it is a law beneficial to mankind. But it is unnecessary to debate that point. For, even if I believed in a natural right of property, independent of utility and anterior to legislation, I should still deny that this right could survive the original proprietor. . . . Surely, Sir, even those who hold that there is a natural right of property must admit that rules prescribing the manner in which the effects of deceased persons shall be distributed are purely arbitrary, and originate altogether in the will of the legislature. If so. Sir, there is no controversy between my honorable and learned friend and myself as to the principles on which this question is to be argued. For the existing law gives an author copyright during his natural life; nor do I propose to invade that privilege, which I should, on the contrary, be prepared to defend strenuously against any assailant. The only point in issue between us is, how long after an author's death the state shall recognize a copyright in his representatives and assigns; and it can, I think, hardly be disputed by any rational man that this is a point which the legislature is free to determine in the way which may appear to be most conducive to the general good.We may now, therefore, I think, descend from these high regions, where we are in danger of being lost in the clouds, to firm ground and clear light. Let us look at this question like legislators, and after fairly balancing conveniences and inconveniences, pronounce between the existing law of copyright, and the law now proposed to us. The question of copyright. Sir, like most questions of civil prudence, is neither black nor white, but gray. The system of copyright has great advantages and great disadvantages; and it is our business to ascertain what these are, and then to make an arrangement under which the advantages may be as far as possible secured, and the disadvantages as far as possible excluded. The charge which I bring against my honorable and learned friend's bill is this, that it leaves the advantages nearly what they are at present, and increases the disadvantages at least fourfold.The advantages arising from a system of copyright are obvious. It is desirable that we should have a supply of good books; we cannot have such a supply unless men of letters are liberally remunerated: and the least objectionable way of remunerating them is by means of copyright. You cannot depend for literary instruction and amusement on the leisure of men occupied in the pursuits of active life. Such men may occasionally produce compositions of great merit. But you must not look to such men for works which require deep meditation and long research. Works of that kind you can expect only from persons who make literature the business of their lives. Of these persons few will be found among the rich and the noble. The rich and the noble are not impelled to intellectual exertion by necessity. They may be impelled to intellectual exertion by the desire of distinguishing themselves, or by the desire of benefiting the community. But it is generally within these walls that they seek to signalize themselves and to serve their fellow-creatures. Both their ambition and their public spirit, in a country like this, naturally take a political turn. It is then on men whose profession is literature, and whose private means are not ample, that you must rely for a supply of valuable books. Such men must be remunerated for their literary labor. And there are only two ways in which they can be remunerated. One of those ways is patronage; the other is copyright.There have been times in which men of letters looked, not to the public, but to the government, or to a few great men, for the reward of their exertions. It was thus in the time of Maecenas and Pollio at Rome, of the Medici at Florence, of Louis the Fourteenth in France, of Lord Halifax and Lord Oxford in this country. Now, Sir, I well know that there are cases in which it is fit and graceful, nay, in which it is a sacred duty to reward the merits or to relieve the distresses of men of genius by the exercise of this species of liberality. But these cases are exceptions. I can conceive no system more fatal to the integrity and independence of literary men than one under which they should be taught to look for their daily bread to the favor of ministers and nobles. I can conceive no system more certain to turn those minds which are formed by nature to be the blessings and ornaments of our species into public scandals and pests.We have, then, only one resource left. We must betake ourselves to copyright, be the inconveniences of copyright what they may. Those inconveniences, in truth, are neither few nor small. Copyright is monopoly, and produces all the effects which the general voice of mankind attributes to monopoly. My honorable and learned friend talks very contemptuously of those who are led away by the theory that monopoly makes things dear. That monopoly makes things dear is certainly a theory, as all the great truths which have been established by the experience of all ages and nations, and which are taken for granted in all reasonings, may be said to be theories. It is a theory in the same sense in which it is a theory that day and night follow each other, that lead is heavier than water, that bread nourishes, that arsenic poisons, that alcohol intoxicates.If, as my honorable and learned friend seems to think, the whole world is in the wrong on this point, if the real effect of monopoly is to make articles good and cheap, why does he stop short in his career of change? Why does he limit the operation of so salutary a principle to sixty years? Why does he consent to anything short of a perpetuity? He told us that in consenting to anything short of a perpetuity he was making a compromise between extreme right and expediency. But if his opinion about monopoly be correct, extreme right and expediency would coincide. Or rather, why should we not restore the monopoly of the East India trade to the East India Company? Why should we not revive all those old monopolies which, in Elizabeth's reign, galled our fathers so severely that, maddened by intolerable wrong, they opposed to their sovereign a resistance before which her haughty spirit quailed for the first and for the last time? Was it the cheapness and excellence of commodities that then so violently stirred the indignation of the English people? I believe. Sir, that I may safely take it for granted that the effect of monopoly generally is to make articles scarce, to make them dear, and to make them bad. And I may with equal safety challenge my honorable friend to find out any distinction between copyright and other privileges of the same kind; any reason why a monopoly of books should produce an effect directly the reverse of that which was produced by the East India Company's monopoly of tea, or by Lord Essex's monopoly of sweet wines. Thus, then, stands the case. It is good that authors should be remunerated; and the least exceptionable way of remunerating them is by a monopoly. Yet monopoly is an evil. For the sake of the good we must submit to the evil; but the evil ought not to last a day longer than is necessary for the purpose of securing the good.Now, I will not affirm that the existing law is perfect, that it exactly hits the point at which the monopoly ought to cease; but this I confidently say, that the existing law is very much nearer that point than the law proposed by my honorable and learned friend. For consider this; the evil effects of the monopoly are proportioned to the length of its duration. But the good effects for the sake of which we bear with the evil effects are by no means proportioned to the length of its duration. A monopoly of sixty years produces twice as much evil as a monopoly of thirty years, and thrice as much evil as a monopoly of twenty years. But it is by no means the fact that a posthumous monopoly of sixty years gives to an author thrice as much pleasure and thrice as strong a motive as a posthumous monopoly of twenty years. On the contrary, the difference is so small as to be hardly perceptible. We all know how faintly we are affected by the prospect of very distant advantages, even when they are advantages which we may reasonably hope that we shall ourselves enjoy. But an advantage that is to be enjoyed more than half a century after we are dead, by somebody, we know not by whom, perhaps by somebody unborn, by somebody utterly unconnected with us, is really no motive at all to action. It is very probable that in the course of some generations land in the unexplored and unmapped heart of the Australasian continent will be very valuable. But there is none of us who would lay down five pounds for a whole province in the heart of the Australasian continent. We know, that neither we, nor anybody for whom we care, will ever receive a farthing of rent from such a province. And a man is very little moved by the thought that in the year 2000 or 2100, somebody who claims through him will employ more shepherds than Prince Esterhazy, and will have the finest house and gallery of pictures at Victoria or Sydney. Now, this is the sort of boon which my honorable and learned friend holds out to authors. Considered as a boon to them, it is a mere nullity; but considered as an impost on the public, it is no nullity, but a very serious and pernicious reality.The principle of copyright is this. It is a tax on readers for the purpose of giving a bounty to writers. The tax is an exceedingly bad one; it is a tax on one of the most innocent and most salutary of human pleasures; and never let us forget, that a tax on innocent pleasures is a premium on vicious pleasures. I admit, however, the necessity of giving a bounty to genius and learning. In order to give such a bounty, I willingly submit even to this severe and burdensome tax. Nay, I am ready to increase the tax, if it can be shown that by so doing I should proportionally increase the bounty. My complaint is, that my honorable and learned friend doubles, triples, quadruples, the tax, and makes scarcely any perceptible addition to the bounty. Why, Sir, what is the additional amount of taxation which would have been levied on the public for Dr. Johnson's works alone, if my honorable and learned friend's bill had been the law of the land? I have not data sufficient to form an opinion. But I am confident that the taxation on his dictionary alone would have amounted to many thousands of pounds. In reckoning the whole additional sum which the holders of his copyrights would have taken out of the pockets of the public during the last half century at twenty thousand pounds, I feel satisfied that I very greatly underrate it. Now, I again say that I think it but fair that we should pay twenty thousand pounds in consideration of twenty thousand pounds' worth of pleasure and encouragement received by Dr. Johnson. But I think it very hard that we should pay twenty thousand pounds for what he would not have valued at five shillings.But this is not all. I think it right, Sir, to call the attention of the House to an evil, which is perhaps more to be apprehended when an author's copyright remains in the hands of his family, than when it is transferred to booksellers. I seriously fear that, if such a measure as this should be adopted, many valuable works will be either totally suppressed or grievously mutilated. I can prove that this danger is not chimerical; and I am quite certain that, if the danger be real, the safeguards which my honorable and learned friend has devised are altogether nugatory. That the danger is not chimerical may easily be shown. Most of us, I am sure, have known persons who, very erroneously as I think, but from the best motives, would not choose to reprint Fielding's novels or Gibbon's History of the Decline and Fall of the Roman Empire. Some gentlemen may perhaps be of opinion that it would be as well if Tom Jones and Gibbon's History were never reprinted. I will not, then, dwell on these or similar cases. I will take cases respecting which it is not likely that there will be any difference of opinion here; cases, too, in which the danger of which I now speak is not matter of supposition, but matter of fact.Take Richardson's novels. Whatever I may, on the present occasion, think of my honorable and learned friend's judgment as a legislator, I must always respect his judgment as a critic. He will, I am sure, say that Richardson's novels are among the most valuable, among the most original, works in our language. No writings have done more to raise the fame of English genius in foreign countries. No writings are more deeply pathetic. No writings, those of Shakespeare excepted, show more profound knowledge of the human heart. . . . Sir, it is my firm belief, that if the law had been what my honorable and learned friend proposes to make it, they would have been suppressed.I remember Richardson's grandson well; he was a clergyman in the city of London; he was a most upright and excellent man; but he had conceived a strong prejudice against works of fiction. He thought all novel-reading not only frivolous but sinful. He said,this I state on the authority of one of his clerical brethren who is now a bishop,he said that he had never thought it right to read one of his grandfather's books. Suppose, Sir, that the law had been what my honorable and learned friend would make it. Suppose that the copyright of Richardson's novels had descended, as might well have been the case, to this gentleman. I firmly believe that he would have thought it sinful to give them a wide circulation. I firmly believe that he would not for a hundred thousand pounds have deliberately done what he thought sinful. He would not have reprinted them.And what protection does my honorable and learned friend give to the public in such a case? Why, Sir, what he proposes is this: if a book is not reprinted during five years, any person who wishes to reprint it may give notice in the London Gazette: the advertisement must be repeated three times: a year must elapse; and then, if the proprietor of the copyright does not put forth a new edition, he loses his exclusive privilege. Now, what protection is this to the public? What is a new edition? Does the law define the number of copies that make an edition? Does it limit the price of a copy? Are twelve copies on large paper, charged at thirty guineas each, an edition? It has been usual, when monopolies have been granted, to prescribe numbers and to limit prices. But I do not find that my honorable and learned friend proposes to do so in the present case. And, without some such provision, the security which he offers is manifestly illusory. It is my conviction that, under such a system as that which he recommends to us, a copy of Clarissa would have been as rare as an Aldus or a Caxton.I will give another instance. One of the most instructive, interesting, and delightful books in our language is Boswell's Life of Johnson.'' Now it is well known that Boswell's eldest son considered this book, considered the whole relation of Boswell to Johnson, as a blot in the escutcheon of the family. He thought, not perhaps altogether without reason, that his father had exhibited himself in a ludicrous and degrading light. And thus he became so sore and irritable that at last he could not bear to hear the Life of Johnson'' mentioned. Suppose that the law had been what my honorable and learned friend wishes to make it. Suppose that the copyright of Boswells Life of Johnson had belonged, as it well might, during sixty years, to Boswell's eldest son. What would have been the consequence? An unadulterated copy of the finest biographical work in the world would have been as scarce as the first edition of Camden's Britannia.... Sir, of the kindness with which the House has listened to me, that I will not detain you longer. I will only say this, that if the measure before us should pass, and should produce one tenth part of the evil which it is calculated to produce, and which I fully expect it to produce, there will soon be a remedy, though of a very objectionable kind. Just as the absurd Acts which prohibited the sale of game were virtually repealed by the poacher, just as many absurd revenue Acts have been virtually repealed by the smuggler, so will this law be virtually repealed by piratical booksellers.At present the holder of copyright has the public feeling on his side. Those who invade copyright are regarded as knaves who take the bread out of the mouths of deserving men. Everybody is well pleased to see them restrained by the law, and compelled to refund their ill-gotten gains. No tradesman of good repute will have anything to do with such disgraceful transactions. Pass this law: and that feeling is at an end. Men very different from the present race of piratical booksellers will soon infringe this intolerable monopoly. Great masses of capital will be constantly employed in the violation of the law. Every art will be employed to evade legal pursuit; and the whole nation will be in the plot. On which side indeed should the public sympathy be when the question is whether some book as popular as Robinson Crusoe or the Pilgrim's Progress shall be in every cottage, or whether it shall be confined to the libraries of the rich for the advantage of the great-grandson of a bookseller who, a hundred years before, drove a hard bargain for the copyright with the author when in great distress? Remember too that, when once it ceases to be considered as wrong and discreditable to invade literary property, no person can say where the invasion will stop. The public seldom makes nice distinctions. The wholesome copyright which now exists will share in the disgrace and danger of the new copyright which you are about to create. And you will find that, in attempting to impose unreasonable restraints on the reprinting of the works of the dead, you have, to a great extent, annulled those restraints which now prevent men from pillaging and defrauding the living.


Permalink | Comments | Email This Story


Read more here

---
posted at: 12:00am on 27-Apr-2017
path: /Policy | permalink | edit (requires password)
0 comments, click here to add the first
---
---
Chrome's Built-In Ad Blocker: What's the Real Story?

Furnished content.


On April 19th, the Wall Street Journal published an article that trumpeted Google's intent (perhaps) to make an ad blocker a default setting in Chrome for desktop and mobile. The ad-blocking featurewould filter out certain online ad types deemed to provide bad experiences for users as they move around the web, explained the Journal. Seems [...]

Read more here

---
posted at: 12:00am on 26-Apr-2017
path: /Online_Marketing | permalink | edit (requires password)
0 comments, click here to add the first
---
---
Spotlight: The NFL & Advertising

Furnished content.


There's been a lot of water cooler chat lately about the changes the NFL is contemplating for the 2017-18 football season. In many marketing circles, a favorite topic of conversation has been what's in this restructuring for marketers. After all, there are a few ways that the NFL's proposed modifications to its advertising format could [...]

Read more here

---
posted at: 12:00am on 26-Apr-2017
path: /Online_Marketing | permalink | edit (requires password)
0 comments, click here to add the first
---
---
Dutch Court Rules That Freely Given Fan-Subtitles Are Copyright Infringement

Furnished content.


For some reason, there has been a sub-war raging for more than a decade between anti-piracy groups and fans who create free subtitles for content so other regions can enjoy that same content. While much of this war has been fought for years on the anime front of all places, the conflict has spread to mainstream movies and television as well. And it is a painfully dumb war to fight at all for the content creators, whose publishers have failed to provide the subtitle translations that are obviously in demand, and which would open up new markets at no cost for them. Instead, they typically choose to scream "Copyright infringement!" at these fans instead.In the Netherlands, one group of fans that creates free subtitles in this way took BREIN to court to have its work declared kosher. Unfortunately, the Dutch court appears to have drunk the BREIN kool-aid on how fan subtitles are the bane of the entertainment industry and used only by pirate-y pirate types.
The Free Subtitles Foundation, after coming under fire from the Netherlands' anti-piracy association BREIN, decided to raise some money and take BREIN to court. The Foundation's lawyer told TorrentFreak that the lawsuit sought to clarify whether the creators of a TV show or movie can reserve the right to create and distribute subtitles.And indeed, that's exactly what the court ruled: that subtitles can only be created and distributed with permission from the rights holders. Doing so without permission is copyright infringement, and thus punishable with either jail time or a fine, depending on where you live.
Now, FSF took this to court because BREIN has a habit of threatening fans who create these free subtitles. It's important to draw the distinction that this is about copyright here, because the key point in all of this is that BREIN does not have to threaten fansubbers at all. This isn't trademark law. There is no requirement to police this sort of thing. This kind of action only makes sense if either fansubs are a true danger to the entertainment industry or if BREIN and other anti-piracy groups are in the habit of seeing dangers everywhere they look and picking unneccesary fights.One of those is certainly true. Fansubs, long vilified by the content industries, have actually been shown to open up entire new markets for content where the creator or publisher didn't bother to create subtitles for those markets. And, taking a step back, the very, very simple fact is that fansubs wouldn't be needed at all if those same subtitles were offered up by the publishers themselves.
Much like file sharing websites themselves, actually policing subtitle sites will be difficult. Just look at the world of anime fansubbing, which has been under fire for more than a decade but is still going strong—or, in some cases, has shifted to just straight-up anime streaming websites with baked-in English subtitles. A better solution might be for content creators and distributors to release officially subtitled content simultaneously worldwide, much in the same way that some big American TV shows and movies are now being released in Europe and Asia at the same time, rather than a few months or years later.
What fansubs actually do is serve as free market research for content publishers to determine where additional demand for their content is geographically. A freely given fanmade subtitle to a movie or show is only necessary when content providers don't provide it first. The product is not serving the market in which the subtitles will be used, which makes targeting them for copyright infringement all sorts of silly.

Permalink | Comments | Email This Story


Read more here

---
posted at: 12:00am on 26-Apr-2017
path: /Policy | permalink | edit (requires password)
0 comments, click here to add the first
---
---
More IP Attorneys Predict More Craft Beer Trademark Disputes As The Industry Continues To Grow

Furnished content.


If you want to take the temperature on where the craft beer brewing industry is on the convergence of an exploding industry and the greater use of trademark law, you need only look at what intellectual property lawyers are saying. We had just discussed a Q&A with several IP attorneys in wine country lamenting on how trademark law is throwing up roadblocks to a likewise expanding wine industry and the need for a more nuanced interpretation of marketplaces within the alcohol industries. Even within the craft beer industry itself, IP attorneys are starting to recognize that the industry has a problem.The Indiana Lawyer has a post about craft beer trademark issues that's fascinating for several reasons, but we'll start with some short and sweet numbers that will give you an idea of what's going on.
As the number of craft breweries in the United States has skyrocketed 5,234, a 16.2 percent increase from the year before, there has been a rise in trademark disputes. Beermakers are increasingly suing in federal courts to protect their brand names and logos. The uptick in brawls is linked to growing sophistication in the industry. Artisans who just want to brew and give their neighbors something delicious to enjoy are being replaced by business professionals and investors more focused on expansions and profits.
16% growth in a single industry once considered an artisan hobby is insane, but you have to keep in mind that this kind of growth has been an ongoing trend, not a one-off. In the past decade, craft breweries have resembled the most viral of plagues, spreading across the country at a pace that's frankly stunning. Along with that growth spread the culture of craft brewing, with art-heavy labels and creative brewery and brew names (more pun-heavy than I would care for, but distinct in their way). The problem that stems from this growth is that new players are running out of language. Or, at least, language that makes sense for the industry.
At the California law firm, The Craft Beer Attorney, lawyers regularly get calls from brewers wanting to know if the name they picked has been trademarked. Usually the conversations end with the anguished cry that all the good names have been taken. The saturation of brands in the craft beer industry is not surprising. Stacy Hostetter of Craft Beer Attorney explained that not only do the individual breweries have names, the beers also have names.The restraint becomes even tighter given the limited vocabulary of the industry. Producers want names that distinguish their beverages but yet are closely associated with beer in general so consumers can easily identify what it is. Since beers are primarily made with grain, hops, yeast and water, picking an associated moniker can quickly stir trouble.
First, let it sink in for a moment that there is a legal organization that calls itself Craft Beer Attorney. That alone should tell you that there is at least something of a problem in the industry. But if it doesn't, please recognize that having IP attorneys essentially acknowledging that the industry has run or is running out of appropriate language for branding signals that there is a very real issue here. It's chiefly an issue because expanding the marketplace and the creation of new businesses should be a macro-goal for pretty much everyone. It's the sign of a healthy industry, where innovation and job creation can happen with speed. But if that growth is hampered by ever-increasing trademark disputes, then trademark law is no longer chiefly serving the public good in the way it was intended.One thing that is keeping this real problem from being an inescapable hindrance thus far has been the culture within the industry.
However, before an infringement case reaches court, the culture of the craft beer industry dictates that brewers first make a phone call or write a nice letter. Charlie Meyer, partner at Woodard Emhardt Moriarty McNett & Henry LLP, noted small beermakers tend to be a collegial group who want to reach an amicable agreement."Generally, I find most companies are reasonable if both sides are willing to work together," Meyer said.
That's largely true, but it's trending in the wrong direction for several reasons. First, craft brewing is becoming big business, and once-small breweries are expanding their brands and their reach to new marketplaces. Second, once they become larger, breweries that used to abide by the craft culture often let loose the legal dogs instead. We report on these cases time and time again. Finally, social media and the internet is playing a role, with breweries large and small worried that their brews will be mistaken for others' on beer-rating sites and on social media.How this problem is corrected is a tough nut to crack. But Hostetter seems to think that the culture of creativity will slough away, replaced by industry players that choose to remain generic and not play the trademark game at all.
Going forward, Hostetter expects trademark litigation to increase. Brewers will turn to the courts to protect their brands for a while but eventually, they will find all the work that goes into applying for trademarks, fending off litigation and preventing infringement is too much trouble.At that point, the industry will shift. Hostetter believes brewers will turn from giving their beers creative names to generic labels.
Which, when viewed from the original purpose of trademark law, would be fairly incredible. The idea behind trademarks is to encourage distinctive branding to keep the public informed as to the origin of a product. If trademark law becomes such an impenetrable barrier to business that a chunk of the industry decides to proactively go generic, then trademark law has done the opposite of that.And that would be too bad. Trademark law has a valid purpose, but it can't be such a barrier to entry for new businesses that an entire industry chooses to shirk it instead.

Permalink | Comments | Email This Story


Read more here

---
posted at: 12:00am on 26-Apr-2017
path: /Policy | permalink | edit (requires password)
0 comments, click here to add the first
---
---
Nokia & Kaltura Partner to Provide Next Generation TV Viewing Experience

Furnished content.


Joint customers can now enjoy the combination of Kaltura's TV platform and Nokia's IP video technology and systems integration expertise. Kaltura, a video technology provider, today announced that it has entered into partnership with Nokia. Kaltura's TV Platform provides a flexible solution for content and service providers who want to launch an OTT TV service [...]

Read more here

---
posted at: 12:00am on 25-Apr-2017
path: /Online_Marketing | permalink | edit (requires password)
0 comments, click here to add the first
---
---
China's Public Prosecutors Complain About Leak Of Anti-Corruption TV Series They Bankrolled To Raise Awareness

Furnished content.


As further evidence of how things are changing in China when it comes to attitudes to piracy, here's a news item from Caixin about the leak of the hottest TV series there at the moment:
A glossy Chinese television drama, inspired by the country's ongoing anti-graft campaign, has become the latest victim of rampant piracy, fueled by slack laws, weak enforcement and the absence of punitive fines.A story about China's public prosecutors who dredge up a series of scandals as they investigate shady land deals, organized crime and [state-owned enterprise] reforms, In the Name of the People became an instant hit when it debuted on March 28 and has become one of the most-watched TV programs in Chinese history.
What makes an otherwise humdrum story about popular TV episodes turning up on video-sharing sites rather unusual is who is doing the complaining:
China's state prosecutors' office, which bankrolled the $12 million production, and other producers said they had reported the copyright infringement to police, and urged platforms including cloud services, e-commerce shops and video hosting sites to remove all unauthorized versions, in a joint statement last Thursday.
China's state prosecutors are not normally in the business of bankrolling TV productions. Presumably, they took that unusual step on this occasion because it was important to increase public support for Xi Jinping's long-running fight against corruption's "tigers" and "flies" using a medium that would reach a much wider audience than dull government speeches or press articles exhorting them to do the same.One of the best ways to ensure the widest possible audience for that message would be to allow the TV series to appear on sites for people to download freely. So asking the companies running them to remove copies in order to "protect" the official broadcasts seems perverse. If anything, it shows that respect for copyright in China has now gone so far as to be harmful to more serious matters like tackling the country's corruption.Follow me @glynmoody on Twitter or identi.ca, and +glynmoody on Google+

Permalink | Comments | Email This Story


Read more here

---
posted at: 12:00am on 25-Apr-2017
path: /Policy | permalink | edit (requires password)
0 comments, click here to add the first
---
---
Legislators, School Administrators Back Off Cellphone Search Bill After Running Into ACLU Opposition

Furnished content.


Legislators working with the Association of California School Administrators are backing away slowly from a bill aiming to separate schoolchildren from their phones and their privacy. The bill would have created an exception in California's privacy law, allowing teachers and school administrators to search the contents of students' phones. Courthouse News' Nick Cahill has more details:
While short in length, the bill has stature. Its 130 words would exempt students from the California Electronic Communications Privacy Act, CalECPA, which was passed in 2015 with overwhelming bipartisan support in the Legislature."That law also specifies the conditions under which a government entity may access electronic device information by means of physical interaction or electronic communication with the device, such as pursuant to a search warrant, wiretap order, or consent of the owner of the device," the new bill states.
This attempt to further limit students' Constitutional rights and legal protections ran into the ACLU's opposition, which noted the exception would "sledgehammer" the Fourth Amendment. Apparently, the backers of the bill thought it would sail through with a minimum of public resistance. Having failed to foresee the expected, supporters are rebranding their civil liberties sledgehammer.
"We're making it a two-year bill, which means it's not going to be heard next week. But the conversations are going to continue," said Laura Preston, lobbyist for the school administrators.
Ah, the classic "wait until the noise dies down and try again" approach. It's just crazy enough it might work. I doubt the legislation itself will be rethought. More likely, the sales pitch will be altered to make the bill appear less sledgehammer-y.Considering California is pretty much Protest Central, it's a bit stunning to read a legislator was "stunned" by collective opposition to a privacy-threatening bill. But that's exactly how the bill's author, Jim Cooper, described his reaction. The lobbyist for the schools, Laura Preston, went even further, utilizing the post-Godwin Nuclear Option rhetorical device:
"We introduced the bill to try and pull schools out of CalECPA, and you might as well have thought that we started World War III," Preston said of the reaction.
Supporters of the bill claim the lack of an exception to the privacy law leaves administrators powerless. True, a school administrator can't seek a warrant to access the contents of a student's phone, but there are options schools can use rather than exempt every California student from the state's privacy law.Most schools have electronic device policies that tie search consent to school attendance, which usually includes personal electronic devices along with vehicles parked on school grounds and lockers. A consensual search -- even if performed under an "implied consent" standard rather than a more affirmative version -- is still a "clean" search, though possibly one less likely to survive a courtroom challenge. Many schools also have police officers on staff. Whether or not these officers can seek warrants to access phone contents is unclear, but in cases of suspected criminal conduct, this would be turned over to law enforcement anyway.Supporters undercut their Homeroom Apocalypse arguments with their own statements, though.
Since CalECPA was enacted, students have been refusing to hand over their cellphones to teachers and administrators, Preston said. She said teachers usually want access to cellphones to prevent cyberbullying and cheating on tests, not to delve into social media or text messages for criminal content.
I'd really like to hear how paging through some kid's phone "prevents cyberbullying." It may be used to find evidence of ongoing cyberbullying, but it's not going to head it off. If it's really bullying, there are a variety of school policies and law enforcement options available to school administrators that don't involve digging through a student's phone -- a device that will contain far, far more personal info than should be sought by administrators with zero law enforcement training or acumen.Cheating on tests can be resolved simply by requiring phones to be secured somewhere away from the testing area, like in students' lockers or in instructors' possession until testing is complete. Digging through someone's phone might expose a cheater, but it really seems like overkill considering the privacy issues at stake. It's also not something that should involve any on-site law enforcement officers, even if their powers are slightly limited.What is clear is "stunned" politicians and school administrators haven't given up on their dream of crushing students' Fourth Amendment protections. No doubt the ACLU -- and others -- will be keeping an eye out for Sledgehammer 2.0 later this year.

Permalink | Comments | Email This Story


Read more here

---
posted at: 12:00am on 25-Apr-2017
path: /Policy | permalink | edit (requires password)
0 comments, click here to add the first
---
---
This Week In Techdirt History: April 16th - 22nd

Furnished content.


Five Years AgoThis week in 2012, following widespread protests, ACTA was on the verge of death — but that hadn't stopped G8 countries from already preparing to replace it. Similarly, following the SOPA defeat, the usual copyright maximalist suspects were regrouping to come up with new tactics for fighting the public (and surely the revolving door between the MPAA and the federal government would help out on that front). Meanwhile, the lawmakers behind the new awful bill — CISPA — were downplaying the protests against it, even though the White House was also (meekly) opposed to the bill.Also this week in 2012: Twitter unveiled its revolutionary patent agreement, and the Oracle/Google fight began heating up over the originally-secondary API copyright issues that would come to dominate the case.Ten Years AgoMaybe all those lawmakers should have read our post five years earlier in 2007, all about how politicians need to understand the internet before trying to regulate it. Of course, at the time, you had high new webcasting royalty rates from the RIAA, Sony's DRM on DVDs causing all sorts of problems, the Authors Guild calling writers who give away content 'scabs', and telco-funded think tanks insisting anyone who supports net neutrality is just a pirate. Some corporate competitions were getting nasty too, with Microsoft lobbing antitrust accusations over Google's purchase of DoubleClick and Ticketmaster suing StubHub over exclusivity.Meanwhile, Mike's series on the economics of scarcity drew some poorly-argued ire from sources ranging from CNN's James Ledbetter to Dilbert creator Scott Adams (the latter of which turned into a longer back-and-forth).Fifteen Years AgoThis week in 2002, lots of people were grappling with new questions and trends raised by technology. Parents were deciding whether or not to use internet filters for their kids while workplaces were getting into the idea of monitoring employees' instant messaging; texting was becoming a favorite tool of schoolyard bullies and, unsurprisingly, sexting was already on the rise (though still unnamed). Meanwhile, a new study was showing that the death of Napster did little to change the popularity of digital music, even as the recording industry continued to blame file sharing for all its woes (rather than, say, idiotic DRM "compromises" like a CD that lets you send temporary copies that "expire" to friends).But every now and then in doing this rundown, I find one of those posts that sounded so innocent at the time and now evokes an instantaneous "oh if only you knew..." reaction — such as this brief post noting Nathan Myhrvold's "interesting idea" to start up an "invention factory." Can anyone recall how that turned out?Forty Years AgoThough the technology had already been in development and testing for some time, it was today on April 22nd that fiber-optic cable was first used to carry telephone traffic, reaching 6 Mbit/s speeds all the way back in 1977.

Permalink | Comments | Email This Story


Read more here

---
posted at: 12:00am on 23-Apr-2017
path: /Policy | permalink | edit (requires password)
0 comments, click here to add the first
---
---
Harnessing the Power of Voice Search

Furnished content.


Alex Porter, President and Chief Strategy Officer of Location3, shares his insights on voice search and what it means to local marketers. Q: What can we expect from Google on the local search front? What might be some new opportunities from Google that local marketers should capitalize on? A: We anticipate Google will provide more [...]

Read more here

---
posted at: 12:00am on 22-Apr-2017
path: /Online_Marketing | permalink | edit (requires password)
0 comments, click here to add the first
---
---
How to Efficiently Execute Header Bidding

Furnished content.


Adotas caught up wth Dvir Doron, CMO of Cedato (pictured left), to get his opinion about header bidding and how to maximize the process. Q: How is most of the market approaching header bidding? A: Header bidding–and video header bidding in particular–is more intricate than the market realizes. Many are exploring these intricate new technologies [...]

Read more here

---
posted at: 12:00am on 22-Apr-2017
path: /Online_Marketing | permalink | edit (requires password)
0 comments, click here to add the first
---
---
British Columbia Winery Has Trademark Opposed By Pre-Packaged Foods Company For Some Reason

Furnished content.


I have personally made something of a crusade as of late out of my position that the world's trademark offices need to be more nuanced when it comes to the alcohol industry. Far too many disputes have arisen recently between beer breweries, wineries, and spirit-makers, when anyone with a base understanding of those industries realizes how separate they actually are, rendering the potential for customer confusion a moot argument. To the layperson less familiar with both the purpose and nuanced aspects of trademark law, however, this position can require some convincing.That shouldn't be the case for a recent dispute between a winery and a pre-packaged foods maker, however, because this dispute is between two completely different marketplaces.
The 40 Knots Winery in Comox, B.C., first applied to trademark Ziggy — named both for the German grapes from which it's made and for the family's whippet dog — in March 2015. The trademark was approved by the Canadian Intellectual Property Office in December 2015, and 40 Knots started rolling out its advertising campaign soon after.But late last year, Loblaw Inc. officially opposed the trademark, noting that Ziggy's is the brand name of several Loblaw products, most notably deli meats and prepackaged meals, since 1971.
Herman-Craig goes on to note the time and capital she spent in naming and branding her winery. A Loblaw spokesperson, meanwhile, trotted out every protectionist's favorite excuse for these types of overbearing actions, claiming that the company had no choice but to oppose the trademark if there was a chance of customer confusion.But that's not true, as is so often the case. Wine and pre-packaged foods operate in different marketplaces, even if they are both sold in actual food markets. Customers, for one, are unlikely to be confused by the packaging of the other due to the shared name, particularly given that the trade dress of these two companies are otherwise vastly distinct. It seems that Herman-Craig actually did everything right when naming her winery, including researching the name to make sure her actual competition wasn't already using it.
"We researched to make sure nobody was using Ziggy as a wine," she said. "And for trademarks, you trademark your product that you're manufacturing and selling."She said her lawyer is confident 40 Knots has a solid case, and she plans to fight the supermarket giant for the rights to the name.
In that case, here's hoping the courts can knock this softball out of the park, because it's pretty obvious that there is little if any chance of confusion between a winery and a packaged food maker.

Permalink | Comments | Email This Story


Read more here

---
posted at: 12:00am on 22-Apr-2017
path: /Policy | permalink | edit (requires password)
0 comments, click here to add the first
---
---
After Bill Gates Backs Open Access, Steve Ballmer Discovers The Joys Of Open Data

Furnished content.


A few months ago, we noted that the Gates Foundation has emerged as one of the leaders in requiring the research that it funds to be released as open access and open data -- an interesting application of the money that Bill Gates made from closed-source software. Now it seems that his successor as Microsoft CEO, Steve Ballmer, has had a similar epiphany about openness. Back in 2001, Ballmer famously called GNU/Linux "a cancer". Although he later softened his views on software somewhat, that was largely because he optimistically claimed that the threat to Microsoft from free software was "in the rearview mirror". Not really: today, the Linux-based Android has almost two orders of magnitude more market share than Windows Phone. However, there's one area of openness that Ballmer seems to have embraced whole-heartedly for his new project USAFacts, which launched this week -- open data:
USAFacts is a new data-driven portrait of the American population, our government's finances, and government's impact on society. We are a non-partisan, not-for-profit civic initiative and have no political agenda or commercial motive. We provide this information as a free public service and are committed to maintaining and expanding it in the future.We rely exclusively on publicly available government data sources. We don't make judgments or prescribe specific policies. Whether government money is spent wisely or not, whether our quality of life is improving or getting worse -- that's for you to decide. We hope to spur serious, reasoned, and informed debate on the purpose and functions of government. Such debate is vital to our democracy. We hope that USAFacts will make a modest contribution toward building consensus and finding solutions.
In addition to allowing a wide range of public data sets to be queried using a site-specific search engine, USAFacts also offers synoptic views:
an annual report, a summary report, and a "10-K" modeled on the document public companies submit annually to the SEC for transparency and accountability to their investors.
In an age where "fake news," AKA lies, are common currency, and where the Trump administration is making government more, not less, opaque, Ballmer's philanthropic, fact-based endeavor is particularly welcome. It's also nice to see him following Gates and implicitly acknowledging that open is more powerful than closed.Follow me @glynmoody on Twitter or identi.ca, and +glynmoody on Google+

Permalink | Comments | Email This Story


Read more here

---
posted at: 12:00am on 22-Apr-2017
path: /Policy | permalink | edit (requires password)
0 comments, click here to add the first
---
---
IAB Tech Lab's OpenRTB native 1.2 adds dynamic creative/third party ad serving support

Furnished content.


IAB Tech Lab's OpenRTB Native Subgroup announced the release of version 1.2 of the OpenRTB Native Ads API Specification for a 30-day public review. I'm happy to announce that the OpenRTB Native Subgroup has released version 1.2 of the OpenRTB Native Ads API Specification for a 30-day public review period ending May 17, 2017. Major [...]

Read more here

---
posted at: 12:00am on 21-Apr-2017
path: /Online_Marketing | permalink | edit (requires password)
0 comments, click here to add the first
---
---
Are You Using Your Header? How to Maximize Header Bidding

Furnished content.


Adotas caught up wth Dvir Doron, CMO of Cedato (pictured left), to get his opinion about header bidding and how to maximize the process. Q: How is most of the market approaching header bidding? A: Header bidding–and video header bidding in particular–is more intricate than the market realizes. Many are exploring these intricate new technologies [...]

Read more here

---
posted at: 12:00am on 21-Apr-2017
path: /Online_Marketing | permalink | edit (requires password)
0 comments, click here to add the first
---
---
The Weird Antitrust Questions Of A Google Chrome Ad Blocker

Furnished content.


So rumors have started flying that Google is about to build some ad blocker technology into Chrome, that would block ads that the company considers to be "unacceptable ads" -- as determined by the "Coalition for Better Ads." Of course, while a coalition for "better ads" sounds like a good thing, this Coalition for Better Ads has been criticized. It was put together by the biggest companies in the internet ad space, and many worry that it's just an attempt to whitewash over a lot of bad practices by declaring just the extremely egregious practices as "bad." Either way, the original report from the paywalled Wall Street Journal notes that the ad blocker might even block all ads on sites that run "bad" ads (i.e., not just the bad ads).There have been all sorts of reactions to the news of a built-in Chrome ad blocker, but a lot of people are raising the antitrust questions. Obviously, Google is unlikely to consider its own ads to be the "bad ads." And thus, an official Google ad blocker -- especially one that allows its own ads through and is default on its very popular browser -- at least raises eyebrows about antitrust issues. There's a strong argument to be made (and I'm pretty sure that some ad firms would raise this with a court within a day or so of such an ad blocker being released) that this is an anti-competitive move to suppress competing ad firms.But... then again, there's the fact that lots and lots of people (quite reasonably!) hate ads. And a system to block "bad" ads is a pretty clear consumer benefit (which I imagine would be Google's key defense). And, of course, Chrome (and other browsers) have had a form of ad blocker for ages already in that they block pop up/pop under ads. So it could be argued that this kind of thing is already done, and how different is this?Of course, there might also be a more nuanced antitrust claim -- that this is an attempt to destroy the business of other ad blockers that are more aggressive in blocking ads -- including Google's ads. The argument there is that by offering a built-in ad blocker that handles the worst of the worst ads, users are less likely to install the optional more comprehensive ad blockers, thus protecting Google's ad business. That's one that Google may have a much tougher time with.Still, it does seem... tricky, to think that by providing users with a better default experience, that might also mean antitrust problems. That, of course, is where things always get tricky around antitrust issues like this one. Improving life for consumers is good... but doing so in a way that leverages a dominant position that potentially harms other ad blockers... is almost certainly going to lead to a lot of lawyers making a lot of money. But it also puts Google in a difficult position if its goal really is to stop bad advertising (and I know some will insist that's not Google's goal at all -- but just assume that it is and figure out what can Google actually do here?). Just as in some of the search antitrust cases, where sites with bad content were pushed down the rankings and sued (and lost... but still impacted some antitrust investigations), it becomes tougher to actually take steps to improve the web browsing experience for users.If I were in Google's shoes I'm not sure I'd go through the trouble of doing this, even if it would help in other ways. With so many folks gunning for the company these days, it seems like it's going to be costly in fending off antitrust challenges.

Permalink | Comments | Email This Story


Read more here

---
posted at: 12:00am on 21-Apr-2017
path: /Policy | permalink | edit (requires password)
0 comments, click here to add the first
---
---
Corporate Sovereignty Used To Bully Ukraine, Colombia And Italy For Protecting Public Health And The Environment

Furnished content.


Corporate sovereignty provisions in investment treaties have become much better known than they were when Techdirt first wrote about them in 2012. Despite that growing awareness, and widespread outrage at the idea that corporations can request secret supra-national tribunals to make awards of hundreds of millions or even billions of dollars paid from public funds, companies continue to use the system to bully governments into changing their policies. For example, here is the US pharmaceutical company Gilead successfully deploying corporate sovereignty against the Ukrainian government, as originally reported by Investment Arbitration Reporter:
The dispute with Gilead, which Ukraine's Ministry of Justice had characterized as an $800 million dispute, relates to the drug sofosbuvir (sold by Gilead as Sovaldi). Sovaldi, a highly effective treatment for chronic hepatitis C, has been available in Ukraine -- a country reportedly home to over 2 million people infected with hepatitis C -- since 2015, but the company has lately been locked in a struggle over the ability of generic companies to market cheaper versions of the drug in Ukraine.According to details of the settlement released by Ukraine's Ministries of Justice and Health, the settlement sees Gilead refrain from pursuing its damages claims against the country, and will see the company offer Sovaldi (and a combination therapy called Harvoni) at a reduced price.Also, following the settlement, a generic competitor of Gilead has seen its own competing drug de-registered by authorities.
By de-registering the generic competitor to Gilead, the Ukrainian government is allowing the US company's to maintain its monopoly on the drug. In Colombia, the Swiss drug company Novartis also used the threat of a corporate sovereignty lawsuit, in this case to put pressure on the government there to stop it from issuing a compulsory license for a key anti-cancer drug, which would allow low-cost generics to be produced:
Leaked letters (PDF) to the Ministry of Trade and Industry show how Novartis threatened to resort to international investment arbitration for an alleged violation of the Swiss-Colombian bilateral investment treaty (BIT), which was signed by both countries in 2006. This undemocratic procedural mechanism, better known as Investor-State dispute settlement (ISDS), forms part of many trade agreements and allows an investor from one country to bring a case directly against the country in which they have invested before a private international arbitration tribunal, without going through local courts first. This threat has undoubtedly influenced the decision of the Colombian health authorities to stop short of pursuing a compulsory license, focusing only on a price reduction.
It's not just drug companies that try to use ISDS litigation to force governments to reverse their policies. Here's an oil and gas exploration company that is unhappy with a decision by the Italian parliament to ban new exploration and production activity within 12 nautical miles of the coast because of concerns for the environment and the high risk of earthquakes:
Rockhopper Exploration is fighting for compensation from Italy after it banned offshore drilling, leaving the company unable to develop one of its oil and gas fields.The Aim-listed explorer said that it had begun international arbitration against the country for "very significant monetary damages" over the loss of future profits from its Ombrina Mare field.
Since Rockhopper is an oil exploration company, it must have carried out detailed studies on the geology of the field before deciding to drill for oil and gas. Either its geologists were negligent in not spotting that there was a risk of earthquakes which made the area unsuitable for exploitation, or the company knew about the dangers, and decided to continue with its plans anyway. In any case, it's ridiculous that Rockhopper thinks the Italian government owes it money for "lost future profits" that clearly never existed anywhere other than in the company's fantasies.This is a general problem with corporate sovereignty claims: they often invoke some mythical "future profits" as if those were indisputable and guaranteed. But business is based on rewarding calculated risk-taking, and that includes the risk that hoped-for profits never materialize. ISDS is an attempt to remove the risk of investment from companies, and place it squarely on the public's shoulders, without any quid pro quo.Follow me @glynmoody on Twitter or identi.ca, and +glynmoody on Google+

Permalink | Comments | Email This Story


Read more here

---
posted at: 12:00am on 21-Apr-2017
path: /Policy | permalink | edit (requires password)
0 comments, click here to add the first
---
---
Oracle Buys Moat: Creates Comprehensive Cloud Platform for Marketing Data and Analytics

Furnished content.


Oracle announced that it has signed an agreement to acquire Moat, a digital measurement cloud company. Moat will join Oracle Data Cloud, which uses data and analytics to enhance media for leading marketers and publishers. The combination of Oracle and Moat will connect data to consumer attention for better media experiences and business outcomes. This [...]

Read more here

---
posted at: 12:00am on 20-Apr-2017
path: /Online_Marketing | permalink | edit (requires password)
0 comments, click here to add the first
---
---
Roku Hires DC Lobbyists For First Time To Fight For Net Neutrality

Furnished content.


With broadband privacy rules dead, ISP lobbyists and their loyal lawmakers have begun quickly shifting their attention to killing FCC oversight of broadband providers and net neutrality. We've pointed out how folks concerned about this shouldn't expect a lot of help from the likes of Facebook, Netflix and Google this go round. We've also noted how folks need to begin waking up to the false arguments being used to sell the pitch (namely that gutting net neutrality and FCC authority over ISPs will be fine because existing FTC rules will protect users, which simply isn't true).Roku certainly appears to have gotten the message, with reports suggesting the company has hired DC lobbyists for the first time ahead of what's expected to be a May or June attack on net neutrality (either at the FCC, in Congress, or a combination of both):
"For Roku and others in the business, an end to the Obama-era protections could make it harder or, in some cases, more expensive to offer content or services to customers at top download speeds. That's why Roku has hired a pair of Republican lobbyists through an outside government-affairs firm, according to a federal ethics reports filed this week, specifically to focus on net neutrality. It's the first time the company has ever retained lobbyists in Washington, D.C."
Roku, like countless other companies, is considering a live TV streaming platform that would compete with services from the likes of AT&T, Verizon and Comcast. Via usage caps and zero rating, these providers have already been waging a not-so-subtle war on streaming competitors. The former FCC had just started doling out wrist slaps for this sort of anti-competitive behavior, though the current Ajit Pai-led FCC was quick to kill all inquiries into the tactic. As we've long-noted, this kind of behavior is only made possible by a lack of competition in the broadband space, something the current FCC is clearly not interested in fixing.Roku has been on the receiving end of other anti-competitive behaviors by the likes of Comcast, designed to protect the cable industry's long-standing monopoly over cable TV hardware. While not technically a net neutrality violation, Comcast spent years refusing to implement the relatively-simple authentication needed to let Comcast broadband customers watch services like HBO Go on Roku, Playstation, or other devices. And while it has since backed off that behavior, it's now charging Roku users a completely arbitrary $7.95 fee just to use the Roku to watch Comcast TV services.As we've long noted, these kinds of anti-competitive behaviors are just symptoms of the disease that is the lack of competition in the broadband market (which, contrary to some narratives, is far from "free," is deeply taxpayer subsidized, and doesn't magically fix itself with blind deregulation). With the current FCC making it abundantly clear it plans to ignore this lack of competition -- and strip away consumer protections in the space -- Roku should be worried. If you've spent any time watching the behavior of companies like Comcast as they grow larger and less accountable, you should be worried as well.

Permalink | Comments | Email This Story


Read more here

---
posted at: 12:00am on 20-Apr-2017
path: /Policy | permalink | edit (requires password)
0 comments, click here to add the first
---
---
NYPD Finally Comes Up With A Body Camera Policy, And It's Terrible

Furnished content.


Nearly four years after the NYPD was ordered by a federal judge to implement body cameras, the department is finally getting around to finalizing its rule set for deployment. Part of the delay is due to the NYPD seeking input from the public -- input it has apparently decided to ignore.As Scott Greenfield notes, the NYPD gets everything wrong about its policies, applying guidelines that directly contradict the responses received from everyone in New York City not wearing a blue uniform.
The first "big" question is when will cops be required to turn their body cams on, since having them doesn't actually serve much of a purpose if they're turned off.

Notice anything peculiar? Like the public wants them on a lot, and the cops, not so much? But this belies the problem: if body cams must be on for "use of force," will cops call a "time out" when a situation develops where they decide to tune up a guy who isn't sufficiently compliant so he can flip the switch? Sure. Who doesn't honor the sacred "time out"?But then, the "it depends" on witness interviews is somewhat disconcerting. After all, why record witness interviews, since they might say something inconsistent with the cop's recollection or their testimony in court? That could be unpleasant.
The public also wants expansive footage release policies. Unsurprisingly, NYPD officers do not. From the NYPD's body-worn camera report [PDF]:
Officers and the public were asked whether they agreed or disagreed with this statement: "If a person has an interaction with an officer wearing a body-worn camera, the NYPD should be required to show that person the footage upon request." Here is how they responded:
Here are the responses for a similar question, but involving third parties like journalists and advocacy groups making requests for footage:
The split is obvious. The public wants access. The NYPD wants sole control. The "compromise" is this:
[T]he NYPD is refusing to take this step. Instead, it will require footage requesters go through the slow and ill-suited Freedom of Information Law public records process — the same one you'd have to use to get, say, the mayor's travel records.To date, when people have used the FOIL process to request footage from the tiny number of body cameras already deployed in an experiment, the NYPD has stood in the way, charging the public exorbitant fees and claiming broad exemptions.
When it comes to New York's open records law, approaching the NYPD for documents is an exercise in futility. The department has been called "worse than the FBI, CIA, and NSA" when it comes to responding to records requests. FOIL lawsuits are minimally effective, as the NYPD is as comfortable with slowly bleeding plaintiffs dry as it is ignoring their requests entirely.The other twist is this: if you're facing criminal charges and want access to footage of your arrest, etc., you're not going to get any preferential treatment. You also will be forbidden from joining the FOIL line and hearing your request will be ignored in the order it's received. Scott Greenfield breaks this down:
But certainly the defendant is entitled to the video, right?"There is an important exception with respect to release of body-worn camera footage: if a person is arrested and has a pending criminal case, and seeks body camera footage related to his or her arrest, he or she may not come to the NYPD to circumvent the standard discovery process between the prosecution and the defense. Discovery is governed by New York State Criminal Procedure Law. Criminal defendants are entitled to these recordings under the law, but such requests are handled by prosecutors in accordance with existing criminal discovery practices and procedures."Discovery? That same criminal procedure process that has been the target of reform for decades because it's nearly useless?
Unbelievably, the NYPD camera policy gets even worse, and even further away from the public's preferences. Here are the responses given to the question of when officers should be given access to body camera footage. Note that the largest split involves the viewing of camera footage before writing reports.
The NYPD policy sides with the 91% of officers who stated they should be given access before writing reports or issuing statements. The explanation of its decision to run contrary to public opinion cites two things:1. Plenty of other law enforcement agencies have similarly bad camera policies.
The NYPD body-worn-camera working group has reviewed the body-worn camera policies of nearly 30 police departments. All of them allow officers, without restriction, to review body-worn camera video prior to filling reports when there has not been a significant use of force.
2. NYPD internal investigations are probably the most thorough, serious investigations in the history of internal investigations.
The propriety of this approach requires some understanding of how serious use-of-force investigations proceed in New York City… [two pages of Complicated Hypothetical Situation…]
So, the NYPD will join the 21st century, already in progress, with 1,000 cameras and policies that benefit no one but the officers wearing them. The presumption for footage will be nondisclosure and the only people guaranteed to see the footage will be those who can tailor their narratives to recordings after the fact. The NYPD believes it's the best police force in the nation, if not the world. But it's still far behind several smaller agencies, both in terms of tech adoption, as well as transparency and accountability.

Permalink | Comments | Email This Story


Read more here

---
posted at: 12:00am on 20-Apr-2017
path: /Policy | permalink | edit (requires password)
0 comments, click here to add the first
---
---
Media Agencies Under Siege: How to win the war

Furnished content.


To explore the media landscape and state of digital marketing today, Adotas caught up with Bob Ray, CEO (pictured below) of DWA Media. Q: What purpose does a media agency serve in in this day and age, especially given the onslaught of media and marketing automation solutions? A: Marketers have more choices than ever before, [...]

Read more here

---
posted at: 12:00am on 19-Apr-2017
path: /Online_Marketing | permalink | edit (requires password)
0 comments, click here to add the first
---
---
Microsoft Follows Valve Down The Road Of Refunds On Digital Game Purchases

Furnished content.


With Steam's policy for providing refunds on digital game purchases being roughly two years old, many people forget the context of the time when Valve began offering those refunds. It's worth being reminded that at that time nobody in the neighborhood of the Steam client's popularity was offering any real avenue for getting refunds on digital game purchases. Those that did mostly did so under the most restrictive conditions, with insane single-digit day windows in which a refund could be had, and only for certain reasons, of which the game being shitty was not included. Steam's criteria was that you could request a refund during a two-week period for any reason, be it the game not living up to expectations, the gamer's machine not being able to run it properly, or anything else. The other contextual aspect to keep in mind was that Steam had endured several weeks of absolutely brutal PR, with awful customer service ratings and the whole fiasco over its attempt at creating a paid-mod system.Still, Valve broke the mold in some respects with the new policy, forcing the competition to keep up. It took two years, but Microsoft recently announced that both its Xbox and Windows 10 marketplaces will likewise offer refunds on digital purchases, with the same fourteen-day window and the same requirement that the game not have been played for more than two hours.
Microsoft's self-service refunds work much like returns do on PC game-download service Steam. Shoppers have up to 14 days after purchasing a game or app to request a refund, and that will only work if the software in question has not been used for more than two hours while owned. Similar to Steam, Xbox and Windows 10 users will have to navigate to an "order history" section of their account to request such a refund, rather than any obvious tabs or buttons within a given game or app's landing page. However, this can only be done through a Web browser pointed to account.microsoft.com, as opposed to the Xbox One or Windows Store dashboards.
It's Microsoft, so of course it would have to be more complicated than it should be, but this is still a good and important step. For far too long, digital purchases for all kinds of goods -- video games included -- were viewed as somehow different from a consumer rights standpoint than a physical product. This sense of difference propagates itself in many directions, but the ability to get refunds on products was certainly one of them. It's far past time that the fake wall that's been erected between digital goods in terms of consumer rights had some bricks pulled from it, and these refund policies are a good start.They also serve to show how the competition will respond when one company begins treating its customers well, which is essentially to play follow the leader. You can bet that all eyes are now on the PlayStation Network to see exactly how long it will take for Sony to keep up with the competition.

Permalink | Comments | Email This Story


Read more here

---
posted at: 12:00am on 19-Apr-2017
path: /Policy | permalink | edit (requires password)
0 comments, click here to add the first
---
---
Arizona Governor Signs Asset Forfeiture Reform Bill Into Law, Raising Evidentiary Burden For Law Enforcement

Furnished content.


Some more forward progress has been made against civil asset forfeiture, this time in Arizona. Governor Doug Ducey put his signature on a reform bill late last week, raising the evidentiary bar for seizures in the state.
House Bill 2477 restricts police and prosecutors from abusing the civil forfeiture process by requiring them to show "clear and convincing evidence" that certain property was linked to a crime before the seizure or forfeiture of any assets. Under current law, prosecutors are only required to show a "preponderance" of the evidence.The move drew bipartisan support from nearly all members of the Legislature, with only one vote lodged against the measure.
While it doesn't go so far as to establish a conviction requirement, it does make it a little more difficult for law enforcement agencies to walk off with citizens' possessions. Unfortunately, not much has been done to address the terrible recourse process, which dumps the burden of proof back on the citizen whose possessions have been taken.Navigating this particular legal thicket often requires a lawyer and there's a good chance the best possible outcome will be a partial release of the property seized. Fortunately, going the lawsuit route will be a little less risky in the future: the new law also ensures legal fees will be awarded to winning parties who manage to litigate the return of seized property.Even if Governor Ducey had been opposed to the reform bill, he wouldn't have been able to defend a veto in the same way Idaho Governor Butch Otter did when shooting down a popular reform effort there. There's plenty of evidence the state's asset forfeiture laws have been abused.
After analyzing more than 1,300 quarterly financial reports filed by agencies detailing seizures and expenditures from fiscal years 2011 through 2015, AZCIR found that the state commission tasked with compiling statewide civil asset forfeiture figures omitted roughly $20 million, or 16 percent of overall spending, from its reports.[...]And when it comes to tracking what law enforcement agencies are seizing and from whom, virtually no data is available other than aggregate totals of the amounts seized.
Along with zero transparency and questionable accounting, there are a few small law enforcement agencies where seizing stuff is basically all they do.
[S]anta Cruz County [...] agencies seized more than $5 million during the past five years. All but $90 came from auctioning forfeited property, such as cars and houses. Considering the total, along with the small population, the county also had the highest seizure rate – more than three times the state average.Agencies in La Paz County, with a population of 20,500, seized $1.6 million during the past five years, the second highest rate in the state – $955,000 of that in 2015 alone.
In Arizona, law enforcement agencies are allowed to spend seized funds directly on employee salaries, which has led to this sort of thing being common:
The Attorney General's Office spent more on personnel than any other agency at $6.4 million, which funded 50 positions, according to an August 2016 budget proposal document provided to AZCIR.
When your paycheck depends directly on successful seizures, there's no way you won't be performing as many seizures as possible.This new law doesn't make dramatic changes to existing forfeiture statutes, but any chance, no matter how small, always appears to be unacceptable to the agencies affected. Here's Chief Deputy (Mohave County Attorney's Office) James Schoppman's reaction:
In a letter to the governor pleading the county's case, Schoppmann wrote, "If HB 2477 is enacted, Mohave County will suffer because of an overreaction to the misdeeds of a very small percentage of others and the result will be a net loss to our community and a net gain for drug traffickers."
Apparently, it's a net win for the community when criminals go free but their money goes to pay DA's office salaries. The statement is complete crap. Arizona law enforcement agencies are handfuls of cash from hundreds of victims and doing almost nothing to make a dent in drug cartel operations. This systemic abuse won't be stopped by the new law, but it will be slowed. Arizona law enforcement will just have to exercise a bit more discretion when separating citizens from their property.

Permalink | Comments | Email This Story


Read more here

---
posted at: 12:00am on 19-Apr-2017
path: /Policy | permalink | edit (requires password)
0 comments, click here to add the first
---
---
Influencer Marketing Is Broken-But We Can Fix It!

Furnished content.


Kevin Knight, Chief Marketing Officer at Experticity, shares his insights on the state of influencer marketing. The marketer's problem was complex: how to reach a consumer audience for authentic brand campaigns. Traditional ads aren't as effective. Celebrity endorsements don't seem to work. Digital ad buy data is a mess. Word-of-mouth seems to work, but is [...]

Read more here

---
posted at: 12:00am on 18-Apr-2017
path: /Online_Marketing | permalink | edit (requires password)
0 comments, click here to add the first
---
---
China's Precision Censorship Machine Allows Some Controversial Keywords, But Blocks Combinations Of Them

Furnished content.


China's censorship of the Internet is both impressively thorough, and yet surprisingly subtle at times. For example, we've already written about ways in which the boundary between censored and non-censored is often vague, which paradoxically encourages people to be even more cautious than they would be with well-defined limits. But hidden among all the uncertainty, are there perhaps some fixed rules about when posts will definitely get censored?A team of researchers at the University of Toronto's Citizen Lab decided to find out by investigating one of the topics considered most controversial by the Chinese authorities, the so-called "709 Crackdown." This refers to a major government clampdown that began on July 9 in 2015, when more than 250 Chinese rights lawyers, law firm staff, activists, and their relatives were detained by public security agents across China. Internet users are understandably keen to discuss this important event, and many of those conversations take place on the main blog site in China, Weibo, and using the messaging service WeChat, which is even more popular. But as the researchers discovered, those online conversations were subject to subtle but consistent interference:
as our experiments show, a good portion of that discussion fails to reach Chinese users of WeChat and Weibo. Our research shows that certain combinations of keywords, when sent together in a text message, are censored. When sent alone, they are not. So, for example, if one were to text Mainland China or Wang Quanzhang's Wife or Harassment on Relatives [all written in Chinese characters] individually, the messages would get through. Sent together, however, the message would be censored.
Moreover, for the first time the researchers discovered censorship not just of text, but of images too:
In addition to a large number of censored keyword combinations our tests unearthed, we also discovered 58 images related to the 709 Crackdown that were censored on WeChat Moments for accounts registered with a mainland China phone number. (For accounts registered with a non-mainland China phone number, on the other hand, the images and keyword combinations go through fine).
Neither of these observations is earth-shattering in itself, but they do add usefully to our knowledge of the intricate clockwork of China's mighty censorship machine.Follow me @glynmoody on Twitter or identi.ca, and +glynmoody on Google+

Permalink | Comments | Email This Story


Read more here

---
posted at: 12:00am on 18-Apr-2017
path: /Policy | permalink | edit (requires password)
0 comments, click here to add the first
---
---
Nintendo Ended Up Creating A Competitor After DMCAing Fan-Game It Decided It Didn't Want To Make Itself

Furnished content.


In the wake of the success of Nintendo's Mario Maker game, Nintendo fans almost immediately began clamoring for similar versions of other classic Nintendo properties. The obvious choice for the next franchise to get the treatment was the Zelda series, of course. The desire for a Zelda Maker title reached enough of a pitch that Game Informer asked Nintendo reps in 2015 about whether the company would be producing such a game.
If Super Mario Maker is a success, will it open the door for a comparable Zelda Maker?Zelda Maker might be a challenge to make I think. Personally, making Super Mario Maker that was a challenge in itself, and we hope that it's a success, so thank you for saying that, but I think that might be a difficult task.
In other words, Zelda Maker would be too difficult to make, no matter the desires of Nintendo fans. Those comments, by the way, are from a producer and director of Mario Maker.So, fine, Nintendo doesn't want to tackle the task of creating a game that its fans are screaming for. But this herculean task didn't pass by without someone taking it on. Justin Sink, who created games as a hobby, decided to give it a go.
So in 2015, Sink got to work within Game Maker to craft a design suite that anybody could use to make a Zelda game. Just like Mario Maker, you could place elements such as enemies and landscape sprites anywhere on the digital canvas. Sink released an early version of the tool as "Zelda Maker" online, Link included, and the game blew up. People wanted to play something like Zelda Maker, they loved the idea of it.
Because we're talking about Nintendo here, you already know where this is going next. The company sent DMCA notices for all of the videos showing off Sink's creation in action. Then it sent a DMCA notice to MediaFire, which Sink used to make his fan-made game available to the public. That was back in 2015. Nintendo likely thought that the assassination of a game it didn't want to make had been completed.Not so much, as it turns out.
But Zelda Maker did not die in 2015, not entirely. Instead of shuttering the entire project, Sink decided to rebrand and expand on it to make it his own—that was the plan all along, he claimed. He set out to create his own engine suited for the purposes of easy level design, even if it meant scrapping some of the work he had already done. Beyond the expanded functionality, Sink also had to come up with a new aesthetic for the game that, while still inspired by Zelda, couldn't be mistaken for it.Despite those troubles, "Zelda Maker" was eventually reborn as "Legend Maker," but that, in of itself, was not the product Sink wanted share with the world. Instead, Sink used Legend Maker to create a game of his own, Runiya, an action-RPG.
Sink has set up a Patreon page where people can support his efforts. Runiya comes packaged with Legend Maker, which pretty much everyone knows is actually Zelda Maker slightly modified. In other words, what started off as a single fan and hobbyist looking to prove to fans and Nintendo alike that a Zelda Maker game could indeed be made has now morphed into a competitor for Nintendo. Legend Maker isn't going to run afoul of the intellectual property of Nintendo any longer, yet it still exists, and Sink is now collecting money for his efforts. Meanwhile, if Nintendo does want to try giving Zelda Maker a go, someone basically already was first to market with that kind of product. The company didn't listen to its fans, so another fan did. And the bullying didn't really stop the project, it just made sure that the project -- that, again, Nintendo didn't want to do itself -- no longer gets the brand recognition of having Zelda attached to it.Nintendo has long been amongst the masters at pissing off its fans, but turning them into competitors is a bold new step for the company.

Permalink | Comments | Email This Story


Read more here

---
posted at: 12:00am on 18-Apr-2017
path: /Policy | permalink | edit (requires password)
0 comments, click here to add the first
---
---
This Week In Techdirt History: April 9th - 15th

Furnished content.


Five Years AgoThis week in 2012, Congress (apparently having learned nothing from SOPA) was pushing forward with CISPA, the new cybersecurity bill. In its original form it was really, really bad — then a new draft was released that was slightly better but still full of problems. Nevertheless, the House Intelligence Committee launched a new Twitter account to misleadingly plug the bill, and it was even supported by companies like Facebook along with a promise not to abuse it — though we challenged them to go a step further and withdraw support until it was fixed to prevent anyone from abusing it.Ten Years AgoThis week in 2007, the lacklustre response to the Windows Vista launch was sending ripple effects through the computer hardware industry, though it appeared to be a bad time for consumer electronics in general. Though while some were chattering about Microsoft's demise, cooler heads pointed out that might be going a bit too far.Also this week in 2007: Perfect 10 reared its head with a shotgun spray of lawsuits, a court pointed out the should-have-been-obvious fact that the First Amendment applies on MySpace as much as it does anywhere else, and Techdirt was nominated for a Webby award.Fifteen Years AgoThis week in 2002, plenty of folks were busy hacking the iPod to do new things and helping chart the future of mobile devices — right at the same time that thumb keyboards were becoming all the rage in the wake of the popularity of the Blackberry. Google was still in its pre-IPO days and trying to pin down a business model, and this was long before it came into conflict with the Authors Guild which, at the time, was moaning about Amazon for showing used book prices next to new book listings. But we took a look at the other side of that equation and saw how empowering a used book selling platform can be.One-Hundred And Twenty-Three Years AgoWe've all heard of the early "nickelodeon" movie houses where five cents in a machine let you enjoy a brief kinetoscope of a butler falling over or whatever. It was on April 14, 1894 that this started with the first paid exhibition of motion pictures at Andrew M. Holland's phonograph store in New York City.

Permalink | Comments | Email This Story


Read more here

---
posted at: 12:00am on 16-Apr-2017
path: /Policy | permalink | edit (requires password)
0 comments, click here to add the first
---
---
Simulmedia Enables Purchase-Based Targeting on National TV Through Agreement with Oracle Data Cloud

Furnished content.


Advertisers Can Reach National TV Audiences Based on $3 Trillion in Offline Purchase Data. Simulmedia, a New York based technology company offering data-optimized campaigns for TV advertisers announced an agreement with Oracle Data Cloud, a global Data-as-a-Service solution company, to help advertisers reach audiences based on their in-store purchases using Simulmedia's Performance TV platform. For [...]

Read more here

---
posted at: 12:00am on 15-Apr-2017
path: /Online_Marketing | permalink | edit (requires password)
0 comments, click here to add the first
---
---
Copyright Society's 'World IP Day' Lesson: Give Us Your Copyrights For Nothing

Furnished content.


Every year around April 26th, the World Intellectual Property Organization (WIPO) hosts a weird dog and pony show of copyright/patent/trademark maximalism that it calls World IP Day. In the past, we've pointed out that the events and festivities are disturbingly one-sided and frequently clueless. For example, two years ago, WIPO used Bob Marley's famous line "Get Up, Stand Up" as the theme for World IP Day, ignoring the history of Jamaican music, in which the lack of copyright protections in the 50s and early 60s is basically what allowed Bob Marley to become a world phenomenon (and, later, the fact that Marley and Universal Music got tangled up in a fight over copyrights).Anyway, the "theme" for this year's World IP Day is "Innovation -- Improving Lives," which suggests a stronger focus on the patent side of the equation this year. WIPO has a list of suggested activities for World IP Day, including staging exhibitions, setting up a booth at the airport to talk about "IP and the role it plays" in your daily lives (really), or... hosting an "essay competition." It would appear that the Copyright Society of the USA has decided to take this approach and has announced an essay competition. Oddly, this is not on the website of the Copyright Society of the USA, but only over email -- and a recipient of that email has kindly forwarded it to me.As you might imagine, the Copyright Society of the USA tends to be fairly supportive of ever expanding and ever expansive copyright law. It is also -- apparently -- supportive of the idea that it's not so much the creator who deserves the benefits of copyright law, but rather the larger gatekeepers. Such as itself. After all, here are the "rules" for the Copyright Society of the USA's essay contest promoting the wonders of copyright:
Pretty simple. If you can't see that, the rules are:
Essays must be 700 words or less in English
Essays must be original and unpublished. Plagiarized entries will be rejected.
Essays must be written by one person. Co-authored essays are not accepted.
Copyright of the essays entered will be assigned to the organizer.
Yup. So celebrate copyright... by handing your copyrights over to the Copyright Society of the USA for free. Well, perhaps not for free, because (based on no clear criteria) the Copyright Society of the USA will pick three "winners" who will receive credits in $100, $50 and $25 denominations to be used at Postmates.com (an online delivery service). Very exciting. I guess, perhaps, that will teach the young folks this contest is likely targeted at a little something about copyright: which is expect to have a larger, more well-resourced organization demand to take control over your copyrights for a pittance (if anything). That's quite a lesson for World IP Day.Anyway, in the spirit of... "innovation," we've decided that we might as well do our own World IP Day writing contest, but (again, in the spirit of "innovation") let's make it an "anti" contest. Part of the wonders of the internet is that you don't need gatekeepers anymore -- and you certainly don't need them taking control over your copyrights. There are lots of platforms where you can post your own essays, perhaps on the theme of open innovation and how that helps innovation. Or on how intellectual property has been used to stifle and hold back innovation. If you choose to post it with a permissive and open license (or better yet, a public domain/CC0 dedication) and then let us know about it, and we may consider republishing it here to get it some more attention. Or not. You don't need us. And you certainly don't need the Copyright Society of the USA taking your copyright in your little propaganda piece about how copyright is awesome.

Permalink | Comments | Email This Story


Read more here

---
posted at: 12:00am on 15-Apr-2017
path: /Policy | permalink | edit (requires password)
0 comments, click here to add the first
---
---
Oregon Cop's Inability To Keep His Hands Off A Resident's Phone Costs Taxpayers $85,000 In Legal Fees

Furnished content.


Oregon residents will be opening up their wallets and handing out $85,000 to a citizen and her ACLU representation, thanks to a police officer being the only cop on the scene unable to handle being filmed while effecting an arrest.Carrie Medina sued the city of Portland in early 2015 after an officer seized her camera and ended her livestream of an arrest two years earlier. The lawsuit [PDF], filed by the ACLU, contains the full conversation between Officer Taylor Letsis and Medina during the livestream's premature conclusion.It contains some choice highlights in law enforcement overreach and the assertion of nonexistent authority. The confrontation starts with Officer Letsis claiming Medina's phone probably contains "evidence of a crime," and continues on through to Letsis claiming his seizure and search of the phone is neither a seizure or a search but is very definitely something he has the "legal jurisdiction" to do.After some back and forth with Medina about his supposed "legal jurisdiction," Letsis decided to seize the phone and view the recording of the arrest. And by "seize," I mean "rip Medina's phone out of her hand."
According to the lawsuit, Medina had offered to provide the video footage to the officer if he gave her a subpoena. After he grabbed the phone, a prompt popped up on the Ustream app to archive the video. Medina, concerned the officer wasn't going to save the video, urged him to archive it. He did, and she then walked him through the process of posting it to a social media site, the suit says.The officer handed the phone back to Medina and ordered her to show him the video and she complied, since he had posted it for her on social media.
Then he seized it again.
"As soon as Ms. Medina pressed 'play' to start the video, Officer Letsis grabbed the phone from her a second time,'' the suit says. "Officer Letsis did so without warning, and without the consent of Ms. Medina, despite the absence of any probable cause - or any reason at all - to suspect either that Ms. Medina had committed a crime, that the phone contained evidence of a crime, or that the evidence (which he himself had just archived to the Ustream web server) was in any danger of being destroyed.''
The lawsuit goes on to point out Gresham police officials dug their own hole with their post-incident statements, which claimed nothing illegal had occurred and no department policies had been violated.
On approximately February 15, 2013, KGW television published a report on the incident. During the report, a person identified as Gresham police spokesman Claudio Grandjean asserted that Officer Letsis' conduct during the encounter had been legal. Officer Grandjean stated:"He wasn't doing something illegal. Now, was he inappropriate, or... or or a little rough, or officious or whatever? We can look at that, but that's not nearly as important as was he doing something illegal."Thus, three days after the incident, the Gresham Police Department took a clear and public position that the actions of Officer Letsis were lawful.
And this, from the police chief, issued nearly a month after the incident:
In the March 5, 2013 memorandum, the Chief stated that "I highly discourage the seizing of property, or the arresting of persons, for simply recording your official actions without your knowledge."In the March 5, 2013 memorandum, the Chief stated that "I support the reasonable actions of officers to seize cell phones when there is probable cause to believe the recording contains evidence of a crime and there are exigent circumstances to seize the cell phone to prevent the destruction or loss of the evidence," but went on to warn that "[i]f no exigent circumstances that place the property at risk of destruction, you must obtain a search warrant to download the video."
According to the ACLU, these statements indicated officers had not received proper training in respecting the First and Fourth Amendment rights of citizens. That pretty much nailed things down case-wise, as proving "failure to train" is a key element in lawsuits seeking to hold government agencies and employees accountable for their constitutional violations.Understandably, the three entities being sued decided to settle [PDF] rather than see this debacle rack up even greater monetary losses in front of a jury.
The settlement agreement stipulated that Portland and Gresham must adopt new police policies and training regarding the public's right to film police activities. The City of Gresham's new policy under the settlement went into effect in May 2016 and the City of Portland's new policy went into effect in October 2016. The City of Gresham was also required to pay $85,000 in legal fees to Medina.
The victim of police misconduct only asked for legal fees, which she has donated to the ACLU which represented her pro bono. More important to Medina (and the ACLU) was the establishment of department and city policies recognizing the public's right to hold their public servants accountable through public recordings.The ACLU notes, however, that the new policies don't appear to have reached every officer covered by them.
Oregon law is now clear that the public has the right to record law enforcement doing their jobs in public, but dos Santos says the ACLU of Oregon still hears from people who have been hassled, detained, or arrested, or who have had their devices confiscated for filming the police, including an incident in Portland last November involving another local activist, Benjamin Kerensa."We still see arrests, detentions, and seizures simply for filming the police," dos Santos said. "With this settlement, we hope that law enforcement across the state will finally respect the public's right to record. Otherwise, we'll see them in court again."
Old habits die hard. And the oldest habits always seem to be the worst ones. The sooner these are broken (or, conversely, the sooner those who can't break them are forced out of jobs), the less expensive it will be for Oregon's taxpayers.

Permalink | Comments | Email This Story


Read more here

---
posted at: 12:00am on 15-Apr-2017
path: /Policy | permalink | edit (requires password)
0 comments, click here to add the first
---
---
10 Must-Knows Before You Invest in Data

Furnished content.


I've been in the marketing and advertising world for 19 years. In that time I've helped to pioneer emerging monetization models for apps, widgets and native ads. But it's only in the last year that I've been embedded in data-as-a-service (DaaS) models. I have to say I am thankful. It has been an eye-opening, career-altering [...]

Read more here

---
posted at: 12:00am on 14-Apr-2017
path: /Online_Marketing | permalink | edit (requires password)
0 comments, click here to add the first
---
---
Initiative for Open Citations Takes Alternative Approach To Freeing Up Knowledge

Furnished content.


We've just written about widespread frustration at the slow pace of the shift to open access publishing of academic papers, and about how some major funding organizations are trying to address that. Open access aims to make entire publications publicly available, and that is meeting considerable resistance from traditional publishers who derive their healthy profits from charging for subscriptions. Rather than continue to tackle publishers head-on, an interesting new project seeks instead to liberate only a particular part of each article, albeit an important one. The new Initiative for Open Citations (I4OC) seeks to promote the unrestricted availability of the list of citations that form a key part of most academic articles:
Citations are the links that knit together our scientific and cultural knowledge. They are primary data that provide both provenance and an explanation for how we know facts. They allow us to attribute and credit scientific contributions, and they enable the evaluation of research and its impacts. In sum, citations are the most important vehicle for the discovery, dissemination, and evaluation of all scholarly knowledge.As the number of scholarly publications is estimated to double every nine years, citations -- and the computational systems that track them -- enable researchers and the public to keep abreast of significant developments in any given field. For this to be possible, it is essential to have unrestricted access to bibliographic and citation data in machine-readable form.The present scholarly communication system inadequately exposes the knowledge networks that already exist within our literature. Citation data are not usually freely available to access, they are often subject to inconsistent, hard-to-parse licenses, and they are usually not machine-readable.
The I4OC aims to address those problems by encouraging all publishers, whether open access or otherwise, to provide the data on citations found in their journals in a form that is structured, separable, and open. "Structured" here means that it is held in a common data form that is machine readable. "Separable" refers to the fact that even for non-open access materials, the citation data is nonetheless freely available. And "open" means that it is released as raw facts, and thus without a license, or uses a CC0 public domain dedication that makes it quite clear that the citation data can be used for any purpose without needing permission.As the I4OC home page explains, a key benefit from this new approach is increased discoverability of published articles, since even if they are not freely available, their citation data will be out in the open. Another is citation data can be analyzed in new and complex ways thanks to its machine-readable nature. Finally, it may be possible to create new services and even new businesses based around the new data resource.All of that is highly welcome, but the fact that a separate initiative was required to make it happen underlines that fact that too much of humanity's knowledge remains locked up behind paywalls, where its full potential is hard to realize. The correct solution to that is not making one element available, but liberating the full texts as open access. And that means real open access, not the subverted kind that Richard Poynder analyzed in his compelling and troubling post "Copyright: the immoveable barrier that open access advocates underestimated".Follow me @glynmoody on Twitter or identi.ca, and +glynmoody on Google+s

Permalink | Comments | Email This Story


Read more here

---
posted at: 12:00am on 14-Apr-2017
path: /Policy | permalink | edit (requires password)
0 comments, click here to add the first
---
---
Trademark Bullying Works: Mooselick Brewing Co. Becomes Granite Roots Brewing Out Of Fear Of Moosehead Breweries

Furnished content.


I will occasionally get a common question when discussing stories about trademark bullies: why do these bullies actually do this? The easy answer is, of course, because it works. And it works on many levels. For example, the primary targets in actual lawsuits can be bullied out of using names and terms for their businesses or brands, so it works on that level. But that's really just the tip of the iceberg. Where being a trademark bully really works is when it makes lawsuits unnecessary, because other businesses and people are so fearful of the bully tactic.To see that in practice, one need only look at the brewery formerly named Mooselick Brewing Co., which is now rebranding itself as Granite Roots Brewing without putting up a fight against, you guessed it, Moosehead Breweries.
Mooselick started selling beer in July 2015 and opened its tap room on Route 12 in Troy soon after with a name that honored their local heritage."We thought it was fun, interesting and it kind of paid homage to the moose," Oliver Levick said Monday. "We thought it was one of the coolest of animals in New Hampshire, and that we could have fun and play with and have some moose themes."
It wasn't long before the lawyers for Moosehead Breweries came calling. Levick mentions in the article that he was shocked that trademarks could be so broad as to cover everything using anything moose-related in the alcohol industry. It's a notion familiar to many, with the mind naturally recoiling at the idea that so broad a thing could be locked up by a singular player for a massive marketplace. The actual test for trademark, as you will know, is whether there is potential for confusion by consumers. As with many of the legal threats levied by Moosehead Breweries, that seems as though it would have been unlikely in this case.Except we'll never see that question adjudicated in court, because Mooselick chose to take on the substantial costs for rebranding itself instead.
"We didn't have the resources for a long, drawn-out legal battle," Levick said. So the owners notified Moosehead of a transition plan and worked on creating a new name and image for the brewery.Levick and his friends Iodice and LoDulce had all grown up in New Hampshire and wanted to pay tribute to their roots and the brewery's commitment to the state.
The warning shot by Moosehead Breweries was all it needed to fire -- so entrenched is its reputation for trademark bullying and its willingness to engage in costly lawsuits. Startups understandably do the math on whether fighting the fight is more costly than simply rebranding. It's unfortunate that what was once a consumer-protection mechanism has devolved into this kind of sanctioned bullying.

Permalink | Comments | Email This Story


Read more here

---
posted at: 12:00am on 14-Apr-2017
path: /Policy | permalink | edit (requires password)
0 comments, click here to add the first
---
---
Texas Supreme Court Is Skeptical About Wikipedia As A Dictionary

Furnished content.


This is an interesting opinion from the Texas Supreme Court on citing Wikipedia as a dictionary. The underlying case involves an article in D Magazine titled "The Park Cities Welfare Queen." The article purports to show that the plaintiff, Rosenthal, "has figured out how to get food stamps while living in the lap of luxury." After publication, evidence emerged that the plaintiff had not committed welfare fraud. She sued the magazine for defamation.The appeals court denied the magazine's anti-SLAPP motion in part because it held the term "Welfare Queen," as informed by the Wikipedia entry, could be defamatory. The Texas Supreme Court affirms the anti-SLAPP denial, but it also criticizes the appeals court for not sufficiently examining the entire article's gist. Along the way, the court opines on the credibility and validity of Wikipedia as a dictionary. TL;DR = the Supreme Court says don't treat Wikipedia like a dictionary.Apologies for the block quoting, but here's the detail:
Wikipedia is a self-described "online open-content collaborative encyclopedia." Wikipedia: General Disclaimer, https://en.wikipedia.org/wiki/Wikipedia:General_disclaimer (last visited Mar. 13, 2017). This means that, except in certain cases to prevent disruption or vandalism, anyone can write and make changes to Wikipedia pages. Wikipedia: About, https://en.wikipedia.org/wiki/Wikipedia:About (last visited Mar. 13, 2017). Volunteer editors can submit content as registered members or anonymously. Id. Each time an editor modifies content, the editor's identity or IP address and a summary of the modification, including a time stamp, become available on the article's "history" tab. Jason C. Miller & Hannah B. Murray, Wikipedia in Court: When and How Citing Wikipedia and Other Consensus Websites Is Appropriate, 84 ST. JOHN'S L. REV. 633, 637 (2010). Wikipedia is one of the largest reference websites in the world, with over "70,000 active contributors working on more than 41,000,000 articles in 294 languages." Wikipedia: About, supra.References to Wikipedia in judicial opinions began in 2004 and have increased each year, although such references are still included in only a small percentage of opinions. Jodi L. Wilson, Proceed with Extreme Caution: Citation to Wikipedia in Light of Contributor Demographics and Content Policies, 16 VAND. J. ENT. & TECH. L. 857, 868 (2014). These cites often relate to nondispositive matters or are included in string citations. But, some courts "have taken judicial notice of Wikipedia content, based their reasoning on Wikipedia entries, and decided dispositive motions on the basis of Wikipedia content." Lee F. Peoples, The Citation of Wikipedia in Judicial Opinions, 12 YALE J. L. & TECH. 1, 3 (2009-2010). While there has been extensive research on Wikipedia's accuracy, "the results are mixedsome studies show it is just as good as the experts, [while] others show Wikipedia is not accurate at all." Michael Blanding, Wikipedia or Encyclopdia Britannica: Which Has More Bias?, FORBES (Jan. 20, 2015), http://www.forbes.com/sites/hbsworkingknowledge/2015/01/20/wikipedia-or-encyclopaediabritannica-which-has-more-bias/#5c254ac51ccf.Any court reliance on Wikipedia may understandably raise concerns because of "the impermanence of Wikipedia content, which can be edited by anyone at any time, and the dubious quality of the information found on Wikipedia." Peoples, supra at 3. Cass Sunstein, legal scholar and professor at Harvard Law School, also warns that judges' use of Wikipedia "might introduce opportunistic editing." Noam Cohen, Courts Turn to Wikipedia, but Selectively, N.Y. TIMES (Jan. 29, 2007), http://www.nytimes.com/2007/01/29/technology/ 29wikipedia.html. The Fifth Circuit has similarly warned against using Wikipedia in judicial opinions, agreeing "with those courts that have found Wikipedia to be an unreliable source of information" and advising "against any improper reliance on it or similarly unreliable internet sources in the future." Bing Shun Li v. Holder, 400 F. App'x 854, 857 (5th Cir. 2010); accord Badasa v. Mukasey, 540 F.3d 909, 910-11 (8th Cir. 2008).For others in the legal community, however, Wikipedia is a valuable resource. Judge Richard Posner has said that "Wikipedia is a terrific resource because it [is] so convenient, it often has been updated recently and is very accurate." Cohen, supra. However, Judge Posner also noted that it "wouldn't be right to use it in a critical issue." Id. Other scholars agree that Wikipedia is most appropriate for "soft facts," when courts want to provide context to help make their opinions more readable. Id. Moreover, because Wikipedia is constantly updated, some argue that it can be "a good source for definitions of new slang terms, for popular culture references, and for jargon and lingo including computer and technology terms." Peoples, supra at 31. They also argue that open-source tools like Wikipedia may be useful when courts are trying to determine public perception or community norms. Id. at 32. This usefulness is lessened, however, by the recognition that Wikipedia contributors do not necessarily represent a cross-section of society, as research has shown that they are overwhelmingly male, under forty years old, and living outside of the United States. Wilson, supra at 885-89.Given the arguments both for and against reliance on Wikipedia, as well as the variety of ways in which the source may be utilized, a bright-line rule is untenable. Of the many concerns expressed about Wikipedia use, lack of reliability is paramount and may often preclude its use as a source of authority in opinions. At the least, we find it unlikely Wikipedia could suffice as the sole source of authority on an issue of any significance to a case. That said, Wikipedia can often be useful as a starting point for research purposes. See Peoples, supra at 28 ("Selectively using Wikipedia for minor points in an opinion is an economical use of judges' and law clerks' time."). In this case, for example, the cited Wikipedia page itself cited past newspaper and magazine articles that had used the term "welfare queen" in various contexts and could help shed light on how a reasonable person could construe the term.However, the court of appeals utilized Wikipedia as its primary source to ascribe a specific, narrow definition to a single term that the court found significantly influenced the article's gist. Essentially, the court used the Wikipedia definition as the lynchpin of its analysis on a critical issue. As a result, the court narrowly read the term "welfare queen" to necessarily implicate fraudulent or illegal conduct, while other sources connote a broader common meaning. See, e.g., Oxford Living Dictionaries, https://en.oxforddictionaries.com/definition/welfare_queen (last visited Mar. 13, 2017) (broadly defining "welfare queen" as a "woman perceived to be living in luxury on benefits obtained by exploiting or defrauding the welfare system"); YourDictionary, http://www.yourdictionary.com/welfare-queen (last visited Mar. 13, 2017) (broadly defining "welfare queen" as a "woman collecting welfare, seen as doing so out of laziness, rather than genuine need"). In addition, and independent of the Wikipedia concerns, the court of appeals' overwhelming emphasis on a single term in determining the article's gist departed from our jurisprudential mandate to evaluate the publication as a whole rather than focus on individual statements.
A concurring opinion by Justice Guzman amplifies the concerns (FNs omitted):
Wikipedia has many strengths and benefits, but reliance on unverified, crowd-generated information to support judicial rulings is unwise. Mass-edited collaborative resources, like Wikipedia, are malleable by design, raising serious concerns about the accuracy and completeness of the information, the expertise and credentials of the contributors, and the potential for manipulation and bias. In an age when news about "fake news" has become commonplace, long-standing concerns about the validity of information obtained from "consensus websites" like Wikipedia are not merely the antiquated musings of luddites. To the contrary, as current events punctuate with clarity, courts must remain vigilant in guarding against undue reliance on sources of dubious reliability. A collaborative encyclopedia that may be anonymously and continuously edited undoubtedly fits the bill.Legal commentators may debate whether and to what extent courts could properly rely on online sources like Wikipedia, but the most damning indictment of Wikipedia's authoritative force comes directly from Wikipedia:

"WIKIPEDIA MAKES NO GUARANTEE OF VALIDITY"
"Please be advised that nothing found here has necessarily been reviewed by people with the expertise required to provide you with complete, accurate or reliable information."
"Wikipedia cannot guarantee the validity of the information found here."
"Wikipedia is not uniformly peer reviewed."
"[A]ll information read here is without any implied warranty of fitness for any purpose or use whatsoever."
"Even articles that have been vetted by informal peer review or featured article processes may later have been edited inappropriately, just before you view them."

Indeed, "Wikipedia's radical openness means that any given article may be, at any given moment, in a bad state: for example, it could be in the middle of a large edit or it could have been recently vandalized." Even if expeditiously remediated, transient errors are not always obvious to the casual reader. As Wikipedia states more pointedly, "Wikipedia is a wiki, which means that anyone in the world can edit an article, deleting accurate information or adding false information, which the reader may not recognize. Thus, you probably shouldn't be citing Wikipedia."Apart from these candid self-assessments, which no doubt apply with equal force to other online sources and encyclopedias, a more pernicious evil lurks"opportunistic editing." Because "[a]nyone with Internet access can write and make changes to Wikipedia articles" and "can contribute anonymously, [or] under a pseudonym," reliance on Wikipedia as an authoritative source for judicial decision-making incentivizes self-interested manipulation. Case in point: a Utah court of appeals recently described how the Wikipedia definition of "jet ski" provided "stronger support" for one of the parties in a subsequent appeal than it had when considered by the court in the parties' previous appeal. The court observed the difficulty of discerning whether the change was instigated by the court's prior opinion, perhaps "at the instance of someone with a stake in the debate."Still, some have argued Wikipedia is "a good source for definitions of new slang terms, for popular culture references, and for jargon and lingo including computer and technology terms." Perhaps, but not necessarily. While Wikipedia's "openly editable" model may be well suited to capturing nuances and subtle shifts in linguistic meaning, there is no assurance that any particular definition actually represents the commonly understood meaning of a term that may be central to a legal inquiry. In truth, Wikipedia's own policies disclaim the notion: "Wikipedia is not a dictionary, phrasebook, or a slang, jargon or usage guide." Whatever merit there may be to crowdsourcing the English language, Wikipedia simply lacks the necessary safeguards to prevent abuse and assure the level of certainty and validity typically required to sustain a judgment in a legal proceeding.Take, for example, the Wikipedia entry for "welfare queen," which was first created in November 2006 by the user Chalyres. Since the entry was first drafted, 239 edits have been made by 146 users. But there is no reliable way to determine whether these edits (1) deleted or added accurate information, (2) deleted or added false or biased information, (3) were made by individuals with expertise on the term's usage, or (4) were made by individuals actually representative of the community.As a court, one of our "chief functions" is "to act as an animated and authoritative dictionary." In that vein, we are routinely called upon to determine the common meaning of words and phrases in contracts, statutes, and other legal documents. Though we often consult dictionaries in discharging our duty, rarely, if ever, is one source alone sufficient to fulfill the task. To that end, I acknowledge that Wikipedia may be useful as a "starting point for serious research," but it must never be considered "an endpoint," at least in judicial proceedings.Wikipedia's valuable role in today's technological society cannot be denied. Our society benefits from the fast, free, and easily-accessible information it provides. A wealth of information is now available at the touch of a few key strokes, and a community of Wikipedia editors serves to increase the accuracy and truth of that information, promoting the public good through those efforts. However, in my view, Wikipedia properly serves the judiciary only as a compendiuma source for sourcesand not as authority for any disputed, dispositive, or legally consequential matter.
To punctuate his skepticism, Judge Guzman's concurrence displays this screenshot:
In a footnote, you can almost hear a sneer as he characterizes the screenshot as "Screenshot of unsaved edits to Welfare Queen."My ThoughtsIt makes sense not to treat Wikipedia as the authoritative citation source. However, I would make the same declaration about many sources, crowd-sourced or not. Often, a range of sources is required to establish a "fact." We especially see the trickiness of treating a single dictionary as an authoritative source, because there are often subtle but crucial differences in dictionaries' definitions of the same term. Indeed, Wikipedia self-acknowledges its limits as a dictionary. In contrast, sometimes Wikipedia is an OK citation for the zeitgeist about an issue, where the citation is for the ranges of issues rather than for the truth of any issue.I was a little surprised that the court didn't discuss the Urban Dictionary as an alternative to Wikipedia as a dictionary (it comes up only in a reference in a footnote in Guzman's opinion). What I like about Urban Dictionary is that it doesn't purport to offer a single definition of any term. Instead, it lists a range of opinions with crowd-sourced voting. In my experience, the Urban Dictionary often fills in the gaps in my "street lingo" much better than any other source, so long as I use it advisedly.I'm paying closer attention to courts' citations to online dictionaries based on my research for my Emojis and the Law paper. As bad as things are between Wikipedia and Urban Dictionary as online dictionaries, things are much worse with emojis because no credible dictionary is trying to provide definitive definitions of emojis. Eventually, as I'll argue in my paper, we'll need the equivalent of an Urban Dictionary for emojis to capture their disparate meanings across online subcommunities.Republished from Eric Goldman's Technology & Marketing Law Blog

Permalink | Comments | Email This Story


Read more here

---
posted at: 12:00am on 13-Apr-2017
path: /Policy | permalink | edit (requires password)
0 comments, click here to add the first
---
---
Q&A With Wine Country IP Attorneys Shows Just How Problematic Trademark Is Becoming

Furnished content.


For several years now, we've put out the steady warning that the alcohol industries have a trademark problem. In some ways, it's one of those kinda sorta good problems to have in a goods industry, in that the reason there is a problem at all is because of how well the alcohol business is doing. Not just well in terms of total sales, but also in terms of being an ecosystem that encourages new businesses, startups, and expansion. Those are all signs of a healthy market, but with that comes the trademark problem. With so many new players and and a finite amount of language with which those players can brand themselves, trademark disputes in what has previously been known to be an IP congenial industry have exploded in number.It's become bad enough that the North Bay Business Journal in Santa Rosa, California, smack dab in the middle of wine country, conducted a written Q&A with a couple of intellectual property attorneys to get their thoughts. You can practically hear the frustration at how this is all progressing dripping off of their responses.For instance, when asked about just how many more trademark disputes there are now than there were before, one attorney stated:
Over the past 10 years, the number of trademark disputes in the alcohol beverage business, and the wine business in particular, has increased exponentially. It is a function of the number of new producers and new brands in the marketplace. It also reflects the increased awareness by producers of the value of trademarks and just how important brand strength can be to a company's bottom line and long-term success.
Put another way, you have more players in the industry and more players within that industry that realize what a bludgeoning tool trademark can be if wielded in a protectionist fashion. That's great for established businesses, and their lawyers, but not so great for growing the industry and supporting innovative new businesses. Keep in mind that there is an implied acknowledgement in that response that the industry grew in an era when trademark disputes were limited. Now that they aren't limited, that will likely impede continued growth. That's bad for consumers, who are supposed to be the net beneficiaries of trademark law to begin with. Especially given another attorney's comments on just how likely confusion is in many of these disputes, particularly within the wine industry.
Wine consumers are very sophisticated and spend a lot of time educating themselves by coming to Wine Country and learning about the wines. The wine industry is somewhat unique in that aspect, especially with these higher-priced wines. That's part of the reason why with so many different brands that are so similar they are able to co-exist.The big issue we face now is with beer and spirits, with dramatic increase of craft beers and spirits. The [U.S. Patent & Trademark Office] considers all alcoholic beverages comparable goods, so we have to spend a lot of time to research brands. It's a challenge to get a wine mark through when you have thousands of brands out there.
I've been screaming this for years now, so it's nice to see the problem articulated by an attorney in the field as well. The USPTO can at least stave off some of this trademark dispute deluge by smartly differentiating between the beverage industries. Having a trademark market for alcohol probably never made sense, but it certainly doesn't make sense now and it's also getting in the way of the industries. Nobody is going to confuse wine for beer, wineries for breweries, or spirit-makers for wineries. That just isn't a thing, certainly not to any degree that would require the USPTO to maintain its non-nuanced stance on the alcohol industry.The attorneys also had advice on sending out C&D notices, which mostly amounted to a Wheatonian mantra: don't be a dick.
My advice is to initially keep [the letters] friendly. Usually, folks aren't infringing trademarks willingly. They just simply did not conduct a clearance search. Matters can more readily be resolved out of court if we take the attitude that people are doing the best they can do with the knowledge they have.
If there's any takeaway here, it's that the USPTO needs to get out in front of this and create sub-markets for the alcohol industries. Because they really are separate things, with separate customers and a low likelihood of confusion across them. If that doesn't happen, expect the courts to be filled with trademark cases, even more so than they already are.

Permalink | Comments | Email This Story


Read more here

---
posted at: 12:00am on 13-Apr-2017
path: /Policy | permalink | edit (requires password)
0 comments, click here to add the first
---
---
SpotX Partners With OmniVirt to Bring Scale to 360 VR Advertising

Furnished content.


SpotX and OmniVirt announced their partnership in powering 360 virtual reality (VR) advertising for brands. This partnership will bring OmniVirt's 360 VR technology across all media owners on SpotX's platform, giving marketers the ability to distribute their 360 VR content at scale. Distribution has been one of the largest pain-points in the VR market today. [...]

Read more here

---
posted at: 12:00am on 13-Apr-2017
path: /Online_Marketing | permalink | edit (requires password)
0 comments, click here to add the first
---
---
Impact of Machine Learning on Media Planners

Furnished content.


Exponential's Chief Product & Strategy Officer, Doug Conely (pictured left), shares his insights on media planning using machine learning. If you're currently employed as a media planner or media buyer, there's a very good chance that you won't finish this decade in the same role. The reason? The unstoppable rise of Machine Learning. In recent [...]

Read more here

---
posted at: 12:00am on 12-Apr-2017
path: /Online_Marketing | permalink | edit (requires password)
0 comments, click here to add the first
---
---
Idaho Governor Says Cops Matter More Than The Public Or Its Representatives, Vetoes Forfeiture Reform Bill

Furnished content.


The governor of Idaho doesn't care about his constituents. State legislators had successfully pushed through an asset forfeiture reform bill with overwhelming support, but Governor Butch Otter vetoed it on April 6th. (h/t Ed Krayewski at Reason)The bill ran into some law enforcement resistance on its way to being passed. A 58-10 vote sent it to the governor's desk over the concerns of law enforcement, who apparently felt that law enforcement via asset forfeiture would just be too difficult if some form of actual due process was recognized.
While Reps. Rubel and Harris did work with some law-enforcement groups while drafting the bill and these organizations decided not to oppose it, other police organizations came out against the bill, worried it would put too many restrictions on their ability to seize drug dealers' ill-gotten gains or the cash they could use to commit further crimes.
Apparently, those concerns were indulged by Governor Otter. His veto statement [PDF] makes the dubious assertion that Idaho law enforcement has never abused the process.
There have been no allegations that Idaho law enforcement officers or agencies are illegally or inappropriately seizing property from alleged drug traffickers. Its sponsors contend that the measure is aimed at preventing improper forfeiture of assets in the future, but there is no evidence to suggest that such a problem is imminent.
The absence of allegations is not the absence of abuse. Fighting forfeiture is prohibitively expensive and takes place in a closed judicial system that pretty much guarantees at least partial failure. Idaho isn't the worst of the worst -- not according to the Institute for Justice's grading -- but scoring a "C" is hardly an exoneration of the process. A "C" rating still stacks the deck in favor of law enforcement:
Although Idaho appears to pursue forfeitures against property owners only modestly, its civil forfeiture laws still put the property of ordinary citizens at risk. To forfeit your property, the state only needs to show that it was more likely than not that your property was used in some criminal activity—the legal standard of preponderance of the evidence. To recover seized property, an innocent owner bears the burden of proving his innocence. Moreover, law enforcement in Idaho reaps all of the rewards of civil forfeitures—they keep 100 percent of all funds and face no requirement to report data on forfeiture use and proceeds.
Otter also cited "public safety" as a reason for vetoing the reform bill. Somehow, seizing cash but letting suspected criminals go free makes us safer.
[T]here is a legitimate public safety concern associated with allowing those charged with drug crimes to keep money, cars and other civil assets that may be connected with those crimes. Not the least of these concerns is the potential for evidence to disappear or be tampered with.
Which is bullshit. If cops aren't seeking convictions, they don't need evidence. Forfeited items don't go into an evidence locker. It's converted for use by the agency seizing it -- 100% of it as allowed by Idaho law. If there's no prosecution pending, it's not evidence. It's just assets, but ones now in the hands of someone other than their original owner. The governor is deliberately muddying the waters (or he truly doesn't understand the subject matter) by conflating criminal asset forfeiture with the more popular version -- civil asset forfeiture -- which has nothing to do with the "criminal charges" Otter leads off with.But where Governor Otter's statement really shows his disdain for everyone but a small percentage of his constituents is this part:
The fact that this bipartisan legislation was overwhelmingly approved by both the House and Senate is outweighed by compelling opposition from law enforcement and the absence of any benefit to law-abiding citizens from its enactment.
The people and their representatives don't matter, not when weighed against the apparently onerous requirement that law enforcement seek convictions when seizing property. The benefit Otter can't see is intangible: conviction requirements eliminate fishing expeditions by law enforcement officers who may be more interested in assets than convictions. That does make the public safer, but the public's top representative only represents law enforcement interests.

Permalink | Comments | Email This Story


Read more here

---
posted at: 12:00am on 12-Apr-2017
path: /Policy | permalink | edit (requires password)
0 comments, click here to add the first
---
---
eSports Gets An Introduction To Major College Sports At The University Of Utah

Furnished content.


We've been following the evolutionary milestones for eSports for some time now. What was once an event class considered equal parts fringe and foreign has made impressive strides towards the mainstream in mere years. It started with a small university granting scholarships for eAthletes, progressed into the realm of coverage on sports broadcasting giant ESPN, and made yet another leap with an eSports section of the pie being carved out by the NBA.Not all progress towards the mainstream needs to be of a new type, of course, and eSports reached another milestone harkening back to its first, with the announcement that the University of Utah, a member of the Pac-12 Conference, has started its own varsity eSports program.
The University of Utah has announced a varsity esports program, starting with League of Legends. Part of the Pac-12 Conference, Utah is the first Power Five school to sponsor this type of program, and it doesn't plan on stopping at one game.The team, sponsored by the EAE video game development program, hopes to expand to a total of four games, according to the Salt Lake Tribune. Students from the current campus esports group Crimson Gaming, as well as high school recruits, will be part of the team. Players will receive partial scholarships, with an eventual goal of over 30 student-athletes and coaches to be on scholarship.
There will always be arguments about whether eSports are sports in the traditional sense, as well as how good a thing it is that colleges are getting in on this at all, but from a market and industry standpoint the progression is all about interest and advertising dollars. For a school like the University of Utah to invest in this sort of thing, it's likely it required the broadcasting success ESPN has had and the nod to that success that the NBA showed to push this along. And now that eSports has been formally introduced to one school in a Power Five conference, you should absolutely expect many of the other schools to follow suit.The growth at this point may tend towards the exponential. Once the broadcasting and advertising revenues really start to kick in, eSports will be here in a very big way.

Permalink | Comments | Email This Story


Read more here

---
posted at: 12:00am on 12-Apr-2017
path: /Policy | permalink | edit (requires password)
0 comments, click here to add the first
---
---
How Machine Learning Will Transform Our World of Digital Marketing

Furnished content.


As a computer science student many years ago, I learned a bit about artificial intelligence and its applications. At first, I was quite excited by the idea of computers thinking like humans. Then, I quickly realized: computers couldn't really think at least not the way that a human brain could. What ifI thoughtwe gave a [...]

Read more here

---
posted at: 12:00am on 12-Apr-2017
path: /Online_Marketing | permalink | edit (requires password)
0 comments, click here to add the first
---
---
ShareThis Launches First Free A/B Testing Tool for Publishers Tailored for Facebook

Furnished content.


ShareThis, a sharing intelligence company, announced the launch of a free tool that allows for A/B testing content on Facebook, as well as an alerting system that flags when content is going viral. With just a single piece of code, publishers have access to market-leading tools that increase reader engagement and enable publishers to better [...]

Read more here

---
posted at: 12:00am on 12-Apr-2017
path: /Online_Marketing | permalink | edit (requires password)
0 comments, click here to add the first
---
---
Advertiser Perceptions Launches Center for Advertiser Intelligence

Furnished content.


Advertiser Perceptions, which provides data-driven business intelligence for the advertising industry, has launched an online resource providing marketing executives, agency professionals, media sellers, and investors with access to its proprietary insights on advertising trends, issues and media. The Center for Advertiser Intelligence (CFAI) delivers unique and useful business intelligence on the complexities, opportunities, and changes [...]

Read more here

---
posted at: 12:00am on 11-Apr-2017
path: /Online_Marketing | permalink | edit (requires password)
0 comments, click here to add the first
---
---
Canada's National Police Force Officially Confirms Ownership, Use Of Stingray Devices

Furnished content.


Just days after Montreal prosecutors cut loose 35 suspected Mafia members rather than disclose the details of Stingray device use by the Royal Canadian Mounted Police (RCMP), the RCMP is admitting that, yes, it does use Stingrays.It's not like it's not known the RCMP owns Stingrays. It has for nearly a decade now. It's just that it would rather not discuss it in court… or in public… or in public records responses.The official revelation occurred in Ontario, and it didn't come as the result of a multitude of alleged criminals being released back into the general population. Instead, the (unwelcome) discussion of the RCMP's cell tower spoofers was prompted by a CBC investigation into "suspicious signals" and apparent cell phone tracking around the nation's capital.
The RCMP for the first time is publicly confirming it uses cellphone surveillance devices in investigations across Canada — but at the same time says the potential of unauthorized snooping in Ottawa, as reported by CBC News, poses a threat to national security."Absolutely," RCMP Chief Supt. Jeff Adam, who is in charge of technical investigations services, said in an unprecedented technical briefing Wednesday with reporters from CBC News, the Toronto Star and the Globe and Mail.The RCMP held the briefing in the wake of a CBC News investigation that found evidence that devices known as IMSI catchers may be in use near government buildings in Ottawa for the purpose of illegal spying.
The RCMP Superintendent was quick to point out that if it was the agency's Stingrays the journalists discovered, there was nothing illegal about the spying. But he can't be sure there aren't others out there with the same equipment, doing the same sort of things the RCMP does, but without judicial permission. It has decided to join the news agencies' investigation of the "suspicious signals," which sounds a whole lot like the old joke about heroin addicts:
What's the difference between a thief and a junkie?A thief will just steal your money. A junkie will help you look for it.
The RCMP let the public in on a few of its Stingray secrets during the press briefing [PDF]. It owns ten devices and claims that all but one deployment (in 2016) has been accompanied by a warrant. Much like those in use in the US, the Stingray's software only allows for the interception of phone numbers and device location (even though they all can be retrofitted to intercept calls and communications).Discussions of earlier use show the warrant requirement wasn't always a requirement.
Police used to apply for a general warrant to use the technology. In 2015, Adam said there was a period of at least six months — between March and October — when the RCMP didn't seek a warrant at all, acting on advice from the Department of Justice and government prosecutors.
The use of the term "general warrant" suggests those signing off on warrant requests were likely not aware of the devices being deployed to perform the search. Law enforcement agencies have been hiding the existence of cell tower spoofers for years, starting with the judges approving their warrants and subpoenas. In the US, the FBI's own "Stingray Best Practices" instructed law enforcement agencies to lie to judges -- most of which took the form of pen register requests, rather than search warrants detailing the wholesale harvesting of cell phone numbers by repurposed military equipment.Also admitted during this briefing was the fact that the RCMP didn't seek approval from the Canadian government's FCC equivalent, ISED.
Adam conceded that until two months ago the RCMP itself failed to get express approval to use MDIs from Innovation, Science and Economic Development Canada (ISED, formerly Industry Canada), the government body responsible for regulating technology that might interfere with wireless communications.He said the RCMP believed at one point that an exemption introduced in early 2015 to the Radiocommunications Act allowing the use of cellular "jammers" might also exempt the use of MDIs — but ISED ultimately disagreed.
Apparently, the world of law enforcement is so fast-moving, there's no time to seek the proper clearances, even when you've had the devices in hand for nearly a decade before double-checking things with regulators. Again, pretty much identical to how things were handled here in the US. Blue minds think alike, or whatever.With this limited (but public) disclosure, maybe the RCMP will pursue more prosecutions to the very end, rather than play catch-and-release with suspected criminals so that its not-all-that-secret secrets don't end up in defendants' hands.

Permalink | Comments | Email This Story


Read more here

---
posted at: 12:00am on 11-Apr-2017
path: /Policy | permalink | edit (requires password)
0 comments, click here to add the first
---
---
Deputy Loses Immunity For Battering Arrestee, Tightly Handcuffing Him For Three Hours As 'Punishment'

Furnished content.


We've discussed before how difficult it is to strip law enforcement officers of qualified immunity. Courts have been spectacularly unwilling to take this protection away from cops, even when confronted with horrendous rights violations. Even in cases where the court decides a rights violation has occurred, unless it has "clearly established" precedent to work with -- something stating that this particular violation in this particular set of circumstances has resulted in the stripping of immunity before -- the officer being sued usually remains shielded from liability.So, if the court is unwilling to set the precedent, the violation can occur again and again and again until the presiding court decides it's had enough. When a case comes through where immunity has been denied -- or stripped away by a higher court -- it's immediately notable.In this case [PDF] handled by the Eleventh Circuit Court of Appeals, the standard for losing qualified immunity is still high. It's just that the law enforcement officer in this case went out of his way to be an abusive asshole. The court's unwilling to let that slide.Paul Stephens and his cousin, Roan Greenwood, were guests of Greenwood's girlfriend at an apartment complex that sat atop a row of stores. They were both checking out Greenwood's girlfriend's car, attempting to track down the source of the "check engine" warning that came on right before it was parked.Deputy Nick DeGiovanni decided the two might be planning to break into the shops below the apartments. He ignored Greenwood's offer to take him up to his girlfriend's apartment to prove he had permission to be there. While he was questioning Stephens (really just demanding he produce some ID), Stephens took a call on his phone using his Bluetooth headset. It all went downhill quickly from there.
When he answered the phone using the Bluetooth device on his right ear, Deputy DeGiovanni unexpectedly slapped the Bluetooth from Stephens's ear and stated: "Who told you to answer the phone?" Stephens then asked Deputy DeGiovanni to get a field supervisor on the scene. Deputy DeGiovanni responded by saying: "Shut your damn mouth." For no reason, Deputy DeGiovanni, using his full body weight, slugged Stephens hard in his chest, slamming him into the driver's seat.
Stephens attempted to talk the deputy out of making this worse -- both for him and for the deputy -- by appealing to his conscience. Apparently, Deputy DeGiovanni didn't have one.
Stephens stood up and asked Deputy DeGiovanni: "Why are you doing this?" Deputy DeGiovanni hit Stephens a second time with a blow to his chest, thrusting him into the driver's seat. With the air knocked out of his lungs, Stephens got up and said to Deputy DeGiovanni: "The kids are upstairs looking at you. What kind of example are you setting for the kids?"Deputy DeGiovanni battered Stephens a third time by stepping on Stephens's left foot while simultaneously and forcefully grabbing him by the neck and slamming him backward, which threw Stephens against the car-door frame. Stephens's head hit in the space between the open driver's door and the car, and his head and neck slammed into the car-door jamb. Stephens, who was seriously injured, reached up with his right hand to grab the car door to lift himself up. Deputy DeGiovanni then grabbed Stephens's right hand and twisted it so the palm of his hand faced up; he also forced the last three fingers on Stephens's right hand backward toward his forearm, causing all of Stephens's body weight to be placed on those three fingers of his right hand.
Then it somehow got worse for Stephens. DeGiovanni arrested Stephens and made it clear what he thought of black people. (Or immigrants. Stephens is originally from Jamaica.) Emphasis added by the court:
After Stephens was standing and while Deputy DeGiovanni still had those three fingers of Stephens's right hand bent backwards, Deputy DeGiovanni told Stephens to turn around, and he handcuffed him. He did not tell Stephens he was under arrest or why he was arresting him. Because the handcuffs were quite tight, causing Stephens to lose the feeling in his hands, he asked Deputy DeGiovanni to loosen the handcuffs. Deputy DeGiovanni responded: "It's punishment. You people come here and think you can do as you please." Am. Compl. at 4 ¶ 15. Deputy DeGiovanni did not adjust the handcuffs on Stephens for almost three hours.
At no time did Stephens resist the arrest and throughout the painful experience he tried to be compliant. Deputy DeGiovanni was apparently in the mood to hurt someone, and Stephens ended up being in the wrong place at the wrong time despite being a guest at the apartments he was parked in front of.Stephens was booked, denied a chance to use the restroom, and the vehicle was towed away. The jail refused to process Stephens because of his injuries, which were fairly extensive. This is from the physician's report:
[A] cervical sprain/strain with multilevel disc herniations and resultant foraminal stenosis as a result of the described assault on February 16, 2009. The patient also sustained a left shoulder partial thickness articular-sided rotator cuff tear involving the infraspinatus tendon. He also sustained a sprain of the right wrist. Further electrodiagnostic workup is required to evaluate the radiating pain and little finger numbness to differentiate cervical radiculitis/radiculopathy and a peripheral nerve injury in the right upper extremity…[...]The patient may require arthroscopic rotator cuff debridement or repair due to his persistent and refractory left shoulder pain. He may require cervical epidural steroid injections or cervical disc decompression depending on the result of his electrodiagnostic studies.
Deputy DeGiovanni spun his night of excessive force into something else entirely, charging Stephens with resisting arrest and not having a valid Florida driver's license.The lower court found DeGiovanni's use of force to be reasonable. (Unbelievably, it actually found the force used to be "de minimis." WTF.) The Appeals Court disagrees. Instead of looking to see whether there was exact precedent that would make the deputy's use of force a violation of Stephens' rights, it uses the "obvious clarity" standard. In this case, the deputy's actions were obviously unwarranted given the nature of the questioning and subsequent arrest.
The basic constitutional law governing excessive force in arrest situations was well established before Stephens's arrest in February 2009. Qualified immunity is unavailable "if an official knew or reasonably should have known that the action he took within his sphere of official responsibility would violate the constitutional rights of the plaintiff." Harlow, 457 U.S. at 815, 102 S. Ct. at 2737 (citation, internal quotation marks, and alteration omitted); see Sheth v. Webster, 145 F.3d 1231, 1235-36 (11th Cir. 1998) (affirming denial of qualified immunity, "because of the absence of any justification for [the officer's] use of force, application of the Fourth Amendment reasonableness standard would inevitably lead every reasonable officer . . . to conclude that the force was unlawful..."
Clearly, the court states, the amount of force used was disproportionate to the criminal acts Stephens was charged with -- both misdemeanors. Furthermore, Stephens never once physically resisted the deputy during the interaction. And with that, away goes the deputy's immunity.
There is no evidence Stephens attempted to resist Deputy DeGiovanni's investigation ending in his arrest or to evade his arrest by fleeing. To the contrary, Stephens answered Deputy DeGiovanni's questions, despite Deputy DeGiovanni's harsh, threatening questioning and his forcefully hitting Stephens in his chest multiple times, ultimately causing his head to strike the door jamb, resulting in permanent injury as well as twisting Stephens's right hand and three fingers backward, supporting his full body weight. Through it all, Stephens was compliant, even when Deputy DeGiovanni arrested and handcuffed him.Stephens never attempted to flee the scene of his arrest. Consequently, none of the Graham factors applies to Stephens's encounter with and seizure by Deputy DeGiovanni as to Stephens's actions resulting in his seizure and arrest by Deputy DeGiovanni. "[Q]ualified immunity is not appropriate when the Graham analysis yields an answer that is clear beyond all doubt," as in this case.
The case is kicked back to the lower court to return an opinion consistent with the Appeals Court's decision. It also says the lower court is welcome to revive Stephens' state law claims of excessive force in light of its decision.That's the bar that must be hit to lose immunity: to be so unreasonably forceful that the usual defensive ploys won't work. Deputy DeGiovanni decided he'd pick on some foreigners and now he's going to be paying Stephens for the injuries he caused and the career he ended (Stephens was an auto mechanic but lost his job after suffering the debilitating injuries). No one abuses their power this way unless they think there's a good chance they'll get away with it. DeGiovanni played the odds and lost.

Permalink | Comments | Email This Story


Read more here

---
posted at: 12:00am on 11-Apr-2017
path: /Policy | permalink | edit (requires password)
0 comments, click here to add the first
---
---
This Week In Techdirt History: April 2nd - 8th

Furnished content.


Five Years AgoThis week in 2012, a worrying report from the White House suggested they were still seeking a legislative solution to piracy even in the wake of SOPA's failure. Meanwhile, in an interview, the MPAA's Chris Dodd suggested backroom negotiations were already underway on that front, though the association quickly tried to backtrack those comments. But our attention was already shifting from SOPA to another even more problematic set of proposed laws: the cybersecurity bill CISPA.Viacom gained some ground in its lawsuit against YouTube when the appeals court sent the case back to the district court, though this wasn't the big win that some people portrayed it as. And given recent revelations about the Copyright Office, it's notable that five years ago this week that we were talking about its struggles to modernize and pointing out Maria Pallante's questionable grasp of the purpose of copyright.Ten Years AgoThis week in 2007, EMI — one of the few labels that occasionally showed signs of "getting it" — announced (with the help of Steve Jobs) that it would offer DRM free music through the iTunes store. Weirdly, other comments from Jobs showed that despite his anti-music-DRM stance, he was pro-DRM when it came to video (for some highly illogical reasons). Meanwhile, some record store owners were fed up and ready to point fingers at the RIAA for destroying the recording industry, the world of online guitar tablature was starting to go legit, and a judge declared DVD jukeboxes to be legal to the chagrin of DVD DRM groups. Also this week in 2007, Google and Microsoft were fighting to acquire DoubleClick while the internet advertising giant was trying to make itself even more valuable.Fifteen Years AgoToday the world frets over fake news and clickbait and propaganda and what to do about it, but this week in 2002 it was grappling with the basic early questions like how much can automated news curation and gathering replace human editors, and what happens with internet journalism in the middle of a major crisis. Courts were starting to recognize that computers were important enough to life that you can't just stop people from using them, XM satellite radio was growing much faster than we expected, and employees at various companies were struggling to get their older bosses to understand why they need wireless technology. Canada got plenty of attention this week too. It beat the US to launching a good intercarrier SMS system, and made headlines with two April Fools pranks: one in which some radio hosts managed to keep Bill Gates on the phone by masquerading as the Canadian Prime Minister, and another in which a too-convincing joke about the Finance Minister quitting his job caused the Canadian dollar to take a hit.Meanwhile, never one to shy away from colorful hyperbole, Jack Valenti called media consumers "devilish" and accused them of "terrorizing" the industry.Sixty-One Years AgoBetween subscription-based specialty cable, streaming services like Netflix, and the rise of YouTube and internet video in general, the past few years have seen the a long-standing convention begin to get dethroned: standardized half-hour and hour runtimes for TV shows. This framework is going to stick around for a long time and still play a role on network television, but cable and streaming shows are starting to get much more flexible with their runtimes (Netflix's The OA made headlines with episodes that vary wildly in length, from 30 minutes to as much as 71 minutes in the same season). But in the early 1950s and before, even the half-hour standard timeslot didn't exist yet — serial shows were instead standardized at 15 minutes. It was on April 2nd, 1956 that soap operas As The World Turns and The Edge Of Night debuted in the US as the first serial shows with half-hour episodes. People didn't like the format at first, but it would soon come to be the norm for a half-century of television.

Permalink | Comments | Email This Story


Read more here

---
posted at: 12:00am on 09-Apr-2017
path: /Policy | permalink | edit (requires password)
0 comments, click here to add the first
---
---
clypd-led Standards Group Releases Advanced Audience Targeting Guidelines for Linear TV Advertising

Furnished content.


The Advanced Target Standards Group, a consortium of eight of the leading network TV programmers working with clypd, today announced a set of guidelines and best practices for the use of advanced targets in linear television advertising. The acceleration by advertisers and agencies in the use of advanced data sources to bring more precision to [...]

Read more here

---
posted at: 12:00am on 08-Apr-2017
path: /Online_Marketing | permalink | edit (requires password)
0 comments, click here to add the first
---
---
Attorney General's Memo Indicates Trump's DOJ Is Only Interested In The Blue Side Of The Justice Equation

Furnished content.


Here comes the rollback. As President Trump made clear with his pick for Attorney General, the days of police reform are over. The administration is only willing to put its weight behind efforts that give cops more power, weapons, and funding. Everything else -- including several years-worth of consent agreements with dysfunctional police departments -- is unimportant.The first wave of Trump's planned United Police State was a series of divisive directives seeking to bolster support for law enforcement by informing them the president had their back and anyone who didn't was simply wrong.
A Trump Administration will empower our law enforcement officers to do their jobs and keep our streets free of crime and violence. The Trump Administration will be a law and order administration. President Trump will honor our men and women in uniform and will support their mission of protecting the public. The dangerous anti-police atmosphere in America is wrong. The Trump Administration will end it.
The DOJ's Civil Rights Division -- which has entered into several consent decrees with police departments engaged in unconstitutional policing -- is seeing its budget cut. The "law and order" focus of the Trump/Sessions DOJ is taking shape.Via Reason's CJ Ciaramella comes the next step in the Making America Great Again:Blue Lives Matter program -- the DOJ's courtroom announcement [PDF] that it will be rewriting (or at least reconsidering) its recent consent decree with the Baltimore Police Department. Accompanying the DOJ's request for a delay in proceedings is a memo [PDF] from Attorney General Jeff Sessions, which spells out the Department's new priorities.
The Department will use its resources to effectively promote a peaceful and lawful society, where the civil rights of all persons are valued and protected. To that end, I expect that all Department components will adhere to and support principles that will advance those two goals, including, but not limited to the following:The safety and protection of the public is the paramount concern and duty of law enforcement officials.Law enforcement officers perform uniquely dangerous tasks, and the Department should help promote officer safety, officer morale, and public respect for their work.
In the context of the DOJ's courtroom request for a continuance to examine the consent decree in light of Sessions' new memo, this likely means the DOJ will be looking to serve law enforcement first and the general public second. Note the "uniquely dangerous" phrase, which suggests the DOJ will be cutting officers more slack on force deployment since they're apparently in near-constant "fear for their safety."
Local law enforcement must protect and respect the civil rights of all members of the public.
This is a nice touch, but it's the only thing in there that nods to citizens' rights, rather than simply granting a powerful subset of government employees even more power. That the Baltimore PD consent decree appears to be on the verge of being rolled back indicates -- along with the following bullet point -- Sessions is pulling the DOJ out of the civil rights business completely.
Local control and local accountability are necessary for effective local policing. It is not the responsibility of the federal government to manage non-federal law enforcement agencies.The misdeeds of individual bad actors should not impugn or undermine the legitimate and honorable work that law enforcement officers and agencies perform in keeping American communities safe.
This is the "bad apple" argument, reduced to a bullet point in Sessions' "Bootlicking Best Practices" memo.
The collection and analysis of timely, reliable statistics on crime and criminals are essential for effective law enforcement strategies.
This suggests we'll only be seeing the FBI's roundup of crime stats from now on. Years after announcing it would do so, the DOJ finally got around to tracking the number of people killed by on-duty police officers. The voluntary system that never worked was replaced with one with a bit more coercion. This appears to be headed for an early retirement.
Recruitment and training of law enforcement officers should focus on making law enforcement a rewarding career, and attracting and retaining well-qualified personnel.
I don't have any argument with this point, other than the fact that, in this context, it means law enforcement pay increases will be uncoupled from increased accountability or transparency. The DOJ is getting out of the oversight business. Presumably any members of its civil rights division that survive culling will be expected to don Go Blue! cheerleading outfits and assist the other federal agencies (DHS, CBP, ICE, etc.) with the compilation of their "dangerous foreigners" lists.
Collaboration between federal and local law enforcement is important, and jurisdictions whose law enforcement agencies accept funding from the Department are expected to adhere to the Department's grant conditions as well as to all federal laws.
It's all wrapped up with an implicit threat of funding cuts and grant denials should local agencies police themselves too harshly or refuse to play along with the feds' increased immigration enforcement efforts.The Department of Justice is being retooled to protect a single side of the justice equation. We may have a new president, but the old "Dept. of Just Us" jokes will return from their brief hibernation.

Permalink | Comments | Email This Story


Read more here

---
posted at: 12:00am on 08-Apr-2017
path: /Policy | permalink | edit (requires password)
0 comments, click here to add the first
---
---
Oh, Sure, Now Congress Is Serious About Asking NSA About Surveillance On Americans

Furnished content.


For many, many years, Senator Ron Wyden has been directly asking the US intelligence community a fairly straightforward question (in his role as a member of the Senate Intelligence Committee): just how many Americans are having their communications swept up in surveillance activities supposedly being conducted on foreigners under the FISA Amendments Act (FISA being Foreign Intelligence Surveillance Act). Wyden started asking way back in 2011 and got no answers. His continued questioning in 2013 resulted in Director of National Intelligence James Clapper lying to Congress in a public hearing, which Ed Snowden later claimed was a big part of the inspiration to make him leak documents to the press.Just last month, we noted that Wyden had renewed his request for an accurate depiction of how many Americans have had their communications swept up, this time asked to new Director of National Intelligence, Dan Coats. Unfortunately, for all these years, it's basically felt like Senator Wyden tilting at a seeming windmill, with many others in Congress basically rolling their eyes every time the issue is raised. I've never understood why people in Congress think that these kinds of things can be ignored. There have been a few attempts by others -- notably on the House Judiciary Committee -- to ask similar questions. Almost exactly a year ago, there was a letter from many members of the HJC, and there was a followup in December. But, notably, while there were a number of members from both parties on that letter, the chair of the House Judiciary Committee, Bob Goodlatte, did not sign the letter, meaning that it was unlikely to be taken as seriously.Suddenly, though, it seems that the ins-and-outs of Section 702, and how the "incidental" information it collects on Americans is used has taken on a much wider interest, following President Trump's misleading suggestion that President Obama tapped his phone lines, and some Trump supporters trying to twist typical 702 surveillance to justify those remarks. Either way, if that leads people to actually look at 702, that may be a good result out of a stupid situation. And, thus, we get to this surprising moment, in which Goodlatte has actually sent a similar letter to Coats (along with ranking member John Conyers) asking about the impact of 702 surveillance on Americans. And since (for reasons that are beyond me) Reuters refuses to link to the actual source materials, you can read the full letter here or embedded below.The letter demands an answer by April 24th. And, yes, it's notable that Goodlatte has signed on, because Section 702 is up for reauthorization at the end of the year, and if Goodlatte is not on board with reauthorization, then the NSA is going to have some difficulty in getting it through.
You have described reauthorization of Section 702 as your "top legislative priority." Although Congress designed this authority to target non-U.S. persons located outside of the United States, it is clear that Section 702 surveillance programs can and do collect information about U.S. persons, on subjects unrelated to counterterrorism. It is imperative that we understand the size of this impact on U.S. persons as our Committee proceeds with the debate on reauthorization.
The letter then even points to Coats' response to Wyden during Coats' confirmation hearing that he was "going to do everything I can to work with Admiral Rogers in NSA to get you that number." Of course, back in December, it was said that the intelligence community might finally deliver that number... in January. And it's now April. Still, with Goodlatte finally taking an interest in this, it's a sign that the NSA can't just coast by and continue to completely ignore this.

Permalink | Comments | Email This Story


Read more here

---
posted at: 12:00am on 08-Apr-2017
path: /Policy | permalink | edit (requires password)
0 comments, click here to add the first
---
---
AI Recommendations That Know You Better Than You Know Yourself

Furnished content.


Every day, millions of people make buying decisions based on search - products to buy, restaurants in the neighborhood, and tons of other choices. According to the Nielsen Report Global Trust in Advertising however, while consumers rely on online opinions or price comparisons, more often than not, it's word-of-mouth recommendations that are the most effective. [...]

Read more here

---
posted at: 12:00am on 07-Apr-2017
path: /Online_Marketing | permalink | edit (requires password)
0 comments, click here to add the first
---
---
European Commission May Join Gates Foundation And Wellcome Trust In Becoming An Open Access Publisher

Furnished content.


Open access isn't a new idea -- the term was first defined back in 2002, and arguably the first examples go back even further to the founding of arXiv.org in 1991 (pdf). And yet progress towards making all academic knowledge freely available has been frustratingly slow, largely because hugely-profitable publishers have been fighting it every inch of the way. In response to that intransigence, academics have come up with a variety of approaches, including boycotts, mass cancellation of subscriptions, new kinds of overlay journals and simply making everything available with or without permission. Here's another interesting move to open up publishing, reported by the journal Science:
One of Europe's biggest science spenders could soon branch out into publishing. The European Commission, which spends more than €10 billion annually on research, may follow two other big league funders, the Wellcome Trust and the Bill & Melinda Gates Foundation, and set up a "publishing platform" for the scientists it funds, in an attempt to accelerate the transition to open-access publishing in Europe.
It was quite surprising to see the Wellcome Trust start its own rapid-publishing unit, called Wellcome Open Research, a move that seems to have encouraged the Bill & Melinda Gates Foundation to follow suit with the similar Gates Open Research platform, due to start publishing later this year. For the EU's main executive body to do the same is even more extraordinary. It's true that there has been no official announcement about the European Commission's publishing move, but the Science article suggests that it is likely:
A commission spokesperson says the two charities [Wellcome and Gates Foundation], which opted for a system in which papers are reviewed after publication, are "models," but that the commission is only "considering" the idea. But last week in Berlin, at a closed meeting of the Open Science Policy Platform (OSPP), European Commissioner for Research, Science and Innovation Carlos Moedas suggested a "decision" to create the platform had already been made, says Michael Mabe, CEO of the London-based International Association of Scientific, Technical, and Medical Publishers (STM). OSPP member Sabina Leonelli of the University of Exeter in the United Kingdom, who tweeted from the meeting, confirms Mabe's assessment.
For three giant funding organizations -- the Wellcome Trust, the Bill & Melinda Gates Foundation and the European Commission -- to be driven to take this step shows just how frustrated they all are with the academic publishing world's unhelpful response to two decades of calls for open access. It also underlines that they now seem determined to open up the research they fund by bypassing completely the traditional publishers who are proving so obstructive.Follow me @glynmoody on Twitter or identi.ca, and +glynmoody on Google+

Permalink | Comments | Email This Story


Read more here

---
posted at: 12:00am on 07-Apr-2017
path: /Policy | permalink | edit (requires password)
0 comments, click here to add the first
---
---
State Appeals Court Says There's An Expectation Of Privacy In Vehicle Data Recorders

Furnished content.


An interesting decision has been reached by the Florida Appeals Court as to Fourth Amendment protections for vehicle "black boxes." The black boxes -- which are a mandatory requirement in new vehicles -- record a variety of data in the event of a crash. (h/t FourthAmendment.com)Charles Worsham Jr. was the driver in a crash in which his passenger was killed. His vehicle was seized and impounded by police. Twelve days later, police accessed the data in the black box without obtaining a warrant. Worsham challenged the lawfulness of the warrantless search. The police maintained the black box was full of third-party records which required no warrant or consent from the vehicle's owner.The court sees the issue differently. In a relative rarity, the state Appeals Court decides [PDF] to get out ahead of the issue, rather than wait for precedential decisions to trickle down from the federal courts. It looks at the data harvested by the black box and suggests the amount gathered will only increase in the coming years. Rather than wait until then to make a call on the Fourth Amendment merits, it draws the line now.Citing the Supreme Court's Riley decision (which introduced a warrant requirement for cell phone searches), the court concludes the crash data contained in the black box has an expectation of privacy.
A car's black box is analogous to other electronic storage devices for which courts have recognized a reasonable expectation of privacy. Modern technology facilitates the storage of large quantities of information on small, portable devices. The emerging trend is to require a warrant to search these devices.[...]Although electronic data recorders do not yet store the same quantity of information as a cell phone, nor is it of the same personal nature, the rationale for requiring a warrant to search a cell phone is informative in determining whether a warrant is necessary to search an immobilized vehicle's data recorder. These recorders document more than what is voluntarily conveyed to the public and the information is inherently different from the tangible "mechanical" parts of a vehicle. Just as cell phones evolved to contain more and more personal information, as the electronic systems in cars have gotten more complex, the data recorders are able to record more information.
Also of importance is the difficulty of extracting the information from the black boxes.
Extracting and interpreting the information from a car's black box is not like putting a car on a lift and examining the brakes or tires. Because the recorded data is not exposed to the public, and because the stored data is so difficult to extract and interpret, we hold there is a reasonable expectation of privacy in that information, protected by the Fourth Amendment, which required law enforcement in the absence of exigent circumstances to obtain a warrant before extracting the information from an impounded vehicle.
Not only that, but recent legislation (the Driver Privacy Act of 2015) specifically states that the contents of data recorders belong to the vehicle's owner, not the manufacturer or any other third party.
The general rule of the statute is that "[d]ata recorded or transmitted by an event data recorder . . . may not be accessed by a person other than an owner . . . of the motor vehicle in which the event data recorder is installed."
The dissent makes some good points as well concerning the application of the Fourth Amendment to data collected by a device many people aren't aware their vehicles contain. Even if the event data recorder harvests some information not observable from outside the vehicle, the information it collects has no intrinsic value to the vehicle's owner -- at least not at this point.
The data that the government extracted from the vehicle that was owned and driven by Appellee in this case was not information for which Appellee or any other owner/driver had a reasonable expectation of privacy. The data was not personal to Appellee, was not password protected by Appellee, and was not being collected and maintained solely for the benefit of Appellee. The EDR was installed by the vehicle's manufacturer at the behest of the National Highway Traffic Safety Administration and, as distinct from Jones, the purpose of the data collection is highway and driver safety.
However, not all event recorders are as limited to what driving information they collect. NHTSA regulations only set the baseline. They don't prevent manufacturers from adding more data collection to black boxes. Right now, the recorders are of little use to anyone outside of law enforcement or insurance agencies. Still, it's nice to see a court be proactive on the issue, rather than wait until the Fourth Amendment issue hits critical mass.

Permalink | Comments | Email This Story


Read more here

---
posted at: 12:00am on 07-Apr-2017
path: /Policy | permalink | edit (requires password)
0 comments, click here to add the first
---
---
Nielsen Launches AI Tech; Ad-Juster Solving Programmatic Data Normalization Probs.; Simulmedia Adds H. Morgenstern & J. Canning; Marcia Swart, Telmar's DMD/Africa

Furnished content.


New capability in Nielsen Marketing Cloud, Nielsen Artificial Intelligence, enables marketers to instantly act on changes in audience behavior that improve marketing relevance and results. Nielsen announced the introduction of Nielsen Artificial Intelligence ("Nielsen AI"), an adaptive learning technology built into the Nielsen Marketing Cloud that automates audience optimization using patent-pending AI methods. This new [...]

Read more here

---
posted at: 12:00am on 06-Apr-2017
path: /Online_Marketing | permalink | edit (requires password)
0 comments, click here to add the first
---
---
American Division Of Persona 5 Developer Warns That Their 'Masters' Don't Want People Streaming Spoilers

Furnished content.


This seems like something we'll need to keep repeating: revealing entertainment spoilers is not copyright infringement. What ought to be common sense is apparently not so for all kinds of content owners in the entertainment space. As such, DMCA notices or threats for DMCA notices have been used to combat spoiler releases in all kinds of forms, from movie predictions, to television show predictions, to video game footage that reveals spoilers. Some of these instances involve actual footage of the copyrighted material while some don't, but the core of the matter is that if you're talking copyright infringement because of spoilers, you're doing copyright wrong.The latest version of this comes from Atlus, developers of Persona 5. The American division of Atlus put out a notice on its website, in which it starts off with bubbling excitement over the release of the game, but then spills into a lecture on what gamers can stream and what they cannot.
Ok, now let's talk Persona 5 streaming and videos. Simply put, we don't want the experience to be spoiled for people who haven't played the game. Our fans have waited years for the game to come out and we really want to make sure they can experience it fully as a totally new adventure. Please read our video/streaming guidelines below:Please, PLEASE do not post any specific plot points or story spoilers, and only talk about the game in broad strokes. (Good example: "The game deals with dark themes right off the bat, with a lecherous teacher and other corrupted individuals." Bad example: "Players immediately run into trouble with the pervy teacher *spoiler*, whose actions go so far as to cause *spoiler*.")You're more than welcome to talk/show Confidants, the new combat, the Velvet Room, the dungeons, etc. Just please keep in mind that as a singular story playthrough, viewers are *highly* wary of spoilers!In-game Content Limit: Please limit video content through the in-game date of 7/7.
"7/7" refers to a date within the game itself, which means that players of this game who want to stream their playthroughs will apparently have to check their fictitious calendars to make sure they haven't reached the streaming event horizon. That in itself ought to strike you as ridiculous on its face, but reading through the subsequent guidelines about what should be streamed and what shouldn't literally had me chuckling. For example:
No major story spoilers, and I'll leave that up to your good judgment. If you need some guidelines, avoid showing/spoiling the ending segments of the first three palaces. While you can show initial interactions with Yusuke, avoid his awakening scene, and that whole deal about THE painting. Also, don't post anything about a certain student investigator.
This obviously takes live streaming out of the equation. How is one to know what in the sweet hell any of this refers to unless they've already played the game? And dictating commentary topics, as opposed to footage, doesn't carry any weight having to do with copyright infringement. Streamers can discuss whatever they want. And if Atlus allows streaming of its game, it's not clear to me that the DMCA or copyright law allows them to dictate the segmentation of what's allowed for streaming and what isn't.But the stranger part is the American Atlus division's sheepish reason for putting these restrictions out there in the first place. I can't quite tell if some of this is supposed to be taken tongue in cheek or not, but it comes off sounding rather ominous.
This being a Japanese title with a single-playthrough story means our masters in Japan are very wary about it. Sharing is currently blocked through the native PS4 UI. However, if you do plan on streaming, video guidelines above apply except length. If you decide to stream past 7/7 (I HIGHLY RECOMMEND NOT DOING THIS, YOU HAVE BEEN WARNED), you do so at the risk of being issued a content ID claim or worse, a channel strike/account suspension.
Japanese masters? That just sounds creepy. Beyond that, threatening channel suspension with spoilers being the differentiating point between when that threat applies or not doesn't make any sense. I get that spoilers can be annoying for some, but that doesn't fall under the purview of copyright law. Either let people stream or don't.

Permalink | Comments | Email This Story


Read more here

---
posted at: 12:00am on 06-Apr-2017
path: /Policy | permalink | edit (requires password)
0 comments, click here to add the first
---
---
German Court Rules Parents Must Out Their Family Members For Copyright Trolls Or Pay Fines Themselves

Furnished content.


Copyright trolls are a plague spreading across the world, one which has received far too little social medicine for the taste of many. This virulent form of rent-seeking tends to put out some of the more despicable strategies, from flatout falsely accusing people of piracy, lying to international students about the punishment for copyright infringement, and threatening those that expose their actions.But a case that was winding its way through German courts sees copyright trolls there now going even further, winning the argument over whether parents should have to serve their own children up to the courts for copyright trolls.
In 2011, a family received a letter from Universal Music, demanding cash alongside claims that Rihanna's album 'Loud' had been illegally shared via their Internet connection. The parents, to whom the letter was addressed, indicated that they had no interest whatsoever in the R&B star. However, one of their three children apparently did, and the parents knew which one had committed the infringement. Perhaps understandably, however, the parents didn't want to throw their child to the lions. It's a position that's supported by a local law which protects family members from having to testify against each other.The case ended up at the Munich Court of First Instance and the parents were held liable for copyright infringement and ordered to pay almost 3,900 euros. From there the case progressed to the Federal Court of Justice (Bundesgerichtshof – BGH), which handed down its ruling Thursday. In a big win for Universal, the BGH upheld the decision of the lower court, holding the parents liable for copyright infringement.
In other words, in the name of copyright trolls that have naught but an IP address to go on, parents in Germany may now face a flavor of Sophie's Choice: give up your children to the copyright troll or pay all fines themselves. Given that we're talking about children here, that likely amounts to the same result, as parents will be the one footing the bill. Still, there is something sadistic about trying to cooerce parents into naming their own children before the court. Keep in mind that this is mere copyright infringement we're talking about, not the typical crimes for which parents have long been expected to be responsible for when their children violate the law. And keep in mind as well how often these copyright trolls are wrong, have faulty or incomplete evidence, and so on.Levying responsibility for the failure to out one's own family member is almost comically pernicious. That the court saw fit to route around local laws protecting families from this sort of thing in the name of copyright trolls seems doubly so.

Permalink | Comments | Email This Story


Read more here

---
posted at: 12:00am on 06-Apr-2017
path: /Policy | permalink | edit (requires password)
0 comments, click here to add the first
---
---
Connecticut Lawmakers Vote To Give Police Drones With Guns

Furnished content.


Connecticut's legislature has managed to back into legalizing law enforcement use of weaponized drones. In writing a new drone law, lawmakers banned the use of weaponized drones, but made an exception for police. It's not a case of "Hey, let's give the cops weaponized drones!" as much as it is a case of not wanting law enforcement to be unable to have that option.As for how police will or won't be able to deploy weaponized drones, that's still up in the air (I am so sorry):
Details on how law enforcement could use drones with weapons would be spelled out in new rules to be developed by the state Police Officer Standards and Training Council. Officers also would have to receive training before being allowed to use drones with weapons.
All well and good, but police officers also receive training in things like civil liberties and proper force deployment, and we see daily how much good that has done. The more encouraging parts of the bill -- one that would see Connecticut join North Dakota in police use of weaponized drones -- are the reporting requirements and warrant stipulation.
It would require police to get a warrant before using a drone, unless there are emergency circumstances or the person who is the subject of the drone use gives permission. It also would require police to report yearly on how often they use drones and why, and create new crimes and penalties for criminal use of drones, including voyeurism.
Unfortunately, Connecticut's bill isn't as limited as North Dakota's. North Dakota's forbids the use of lethal weapons, but it's easy to see some less-than-lethal rounds becoming much more lethal when fired from a few hundred feet in the air. This bill would allow lethal force to be deployed from police drones. One lawmaker sees a pretty rosy future for airborne police weaponry.
"Obviously this is for very limited circumstances," said Republican state Sen. John Kissel, of Enfield, co-chairman of the Judiciary Committee that approved the measure Wednesday and sent it to the House of Representatives. "We can certainly envision some incident on some campus or someplace where someone is a rogue shooter or someone was kidnapped and you try to blow out a tire."
The problem with tools like these is they lend themselves to mission creep and abuse. Certainly, no law enforcement agency wants to take home the record for "First Civilian Killed by a Drone," but once the seal's broken, lethal force becomes easier and easier to deploy.And it's not as though this is a necessary step to take. Law enforcement often complains about being left behind in the tech race, but it's not as though criminals are taking to the air and endangering citizens with weaponized drones. This would put the police ahead of everybody and move them one step closer to being a military force. And there's no warrant in existence that grants police the license to kill -- only to apprehend.But that might be good enough for airborne Drug Warriors, etc. who believe many criminal acts are punishable by death, should the suspect be unwilling to immediately surrender himself into custody. We've seen plenty of senseless death and destruction stemming from overuse of vehicle pursuits. This is the next step: flying guns shooting at suspects as they flee through "civilian" traffic. Law enforcement officers aren't great shots with both feet planted on the ground. Giving them a gun in the air is a bad idea.

Permalink | Comments | Email This Story


Read more here

---
posted at: 12:00am on 05-Apr-2017
path: /Policy | permalink | edit (requires password)
0 comments, click here to add the first
---
---
Unesco Says Adding DRM To HTML Is A Very Bad Idea

Furnished content.


For years now, we've written about the years-long effort, led by the MPAA and others, to put DRM directly into the standard for HTML5 (via "Encrypted Media Extensions" or EME) which continues to move forward with Tim Berners-Lee acting as if there's nothing that can be done about it. It appears that not everyone agrees. Unesco, the United Nations Educational, Scientific and Cultural Organization has come out strongly against adding DRM to HTML5 in a letter sent to Tim Berners-Lee (found via Boing Boing).
... should Internet browsers become configured to work with EME to act as a framed gateway rather than serving as intrinsically open portals, there could be risks to Rights, to Openness and Accessibility.Primarily, there is the issue of the Right to seek and receive information. To date, most filtering and blocking of content has been done at the level of the network, whereas the risk now is that this capacity could also become technically effective at the level of the browser. With standardized EME incorporated in the browser, a level of control would cascade to the user interface level. This could possibly undercut the use of circumvention tools to access content that is illegitimately restricted.While a case can be made for exceptional limitations on accessing certain content, as per international human rights standards such as the International Covenant on Civil and Political Rights, the same human rights standards are clear that this is should never be a default setting. Unfortunately, many instances of limitation of access are not legitimate in international standards as they do not meet the criteria of legality, necessity and proportionality, and legitimate purpose, and it would be regrettable if standardized EME could end up reinforcing this unfortunate situation.
One would hope that when even organizations like Unesco are speaking up, that the W3C would take a step back from the ledge and reconsider its position.

Permalink | Comments | Email This Story


Read more here

---
posted at: 12:00am on 05-Apr-2017
path: /Policy | permalink | edit (requires password)
0 comments, click here to add the first
---
---
The 30-Second Pre-Roll Must Die. Now what?

Furnished content.


Shorter, robust and adaptive interactive video ads are here to the rescue. In a world where even Youtube is aiming to kill the 30-second pre-roll, marketers are again on a quest to redefine digital video advertising. While new standards are successfully cutting ads down to a mere 15, 10 or even 6 seconds, most marketers [...]

Read more here

---
posted at: 12:00am on 04-Apr-2017
path: /Online_Marketing | permalink | edit (requires password)
0 comments, click here to add the first
---
---
The Secret to Keeping Tech Content Fresh and Your Audience Engaged

Furnished content.


Patrick Mahoney, President and Chief Executive Officer, IEEE GlobalSpec, shares his insights on the challenges industrial marketers face. Q: What is the shelf life for technical content and has it gotten longer or shorter over the years? If the shelf life has changed, by how much and why do you think this changed has occurred? [...]

Read more here

---
posted at: 12:00am on 04-Apr-2017
path: /Online_Marketing | permalink | edit (requires password)
0 comments, click here to add the first
---
---
Studies: New Source For Therapy For PTSD And Addiction Is Mind-Rotting Video Games

Furnished content.


If you're of a certain age, you will remember the derision with which video games as an entertainment industry were met some time ago. While many of the claims about gaming encountered during that time, such as the impact of violent games on young minds or the assured claims that playing games would rot the brains of young people who played them, please understand how much louder that silliness was shouted years back. I can personally recall my own father insisting that if I played video games, I would end up having oatmeal for brains. Good one, Dad, except I played them anyway and now I'm a real-life grown-up with a family and two jobs and a house and all that jazz. Jazz, of course, being a previous receptacle for many of these same claims, but I digress.Less vociferous have been those on the other side of the "video games will rot your brain" position, but reverse claims do exist. Some have posited that there could actually be benefits to playing video games, from instilling in players a baseline sense of achievement, improving cognitive ability, or preparing them to be better at business than they would be otherwise. And now a recent study suggests that simple video games may in fact be useful therapeutically for those who have suffered trauma or addiction.
Researchers report that Tetris—a classic game that takes hold of spatial and visual systems in the brain as players align irregular polygons—seems to jumble the mind's ability to process and store fresh traumatic memories. Those improperly preserved memories are subsequently less likely to resurface as intrusive, distressing flashbacks, which can contribute to post-traumatic stress disorder, depression, complicated grief, and other mental health issues. For those struggling with cravings or addiction, other research has found that Tetris' mental grasp can also diminish the intensity of hankerings and help game players fight off real-life dependencies.Though the conclusions are based on small studies in need of repeating and further investigation, one thing is clear: the potential video-game therapy has scant side-effects and potential harms. Twenty-minutes of Tetris is just good fun, if nothing else.
As the article states, more research needs to be done before the American Medical Association begins prescribing Tetris to heroin addicts and victims of car accidents, but the limited studies show rather striking results. In the UK, 71 real-world patients who had been in traumatic vehicle accidents were asked to play 20 minutes of Tetris while at the hospital, while the control group simply logged what would be their normal activity during their stay. Those who played the game reported nearly two-thirds fewer incidents of flashbacks or PTSD. The theory is that playing the game works within the brain to suppress traumatic memory of these incidents, memories that are not useful in a therapeutic sense. When the researchers checked back a month later, the experimental and control groups had similar mental health scores, once the game playing had ceased. Keep in mind we're talking about 20 minutes of play during the hospital stay.As for its impact on addiction, the results for playing Tetris were more muted, but still substantial.
In late 2015, a group of English and Australian researchers reported that playing Tetris could dampen cravings for addictive substances, such as nicotine, alcohol, and drugs, as well as other vices, such as food and sex. The study, published in Addictive Behaviors, followed 31 undergraduate volunteers who carried around iPods for a week and filled out surveys seven times a day about their cravings. Fifteen of the participants also got to play three minutes of Tetris after the surveys, then report on their cravings again. When the week was up, the researchers found that playing Tetris consistently reduced craving strength by 13.9 percent—about a fifth. That, the authors explained, could be just enough for people to ignore those cravings and avoid their vice.The researchers again hypothesized that the game's ability to seize visual and spatial processing in the brain is key to the health benefits. In this case, addiction and cravings are often driven by visual fantasies of having that drink, drug, or what-have-you, the authors explained.
As already stated, more studies need to be done before drawing any firm conclusions, but it seems clear that despite all the shouting about the horror of playing video games and its impact on the brain, the flipside to that might actually be true. And then, finally, perhaps the world can move on to its next moral panic.

Permalink | Comments | Email This Story


Read more here

---
posted at: 12:00am on 04-Apr-2017
path: /Policy | permalink | edit (requires password)
0 comments, click here to add the first
---
---
If A Phone's Facial Recognition Security Can Be Defeated By A Picture Of A Face, What Good Is It?

Furnished content.


No technology is perfect and facial recognition software is obviously no exception. But whereas law enforcement groups use this flawed technology in too many instances, device manufacturers are beginning to ship out security features that rely on facial recognition software almost ubiquitously. Many might look at this modern technology and imagine defeating it and logging into another person's phone would resemble some kind of Mission Impossible style convolution. Sadly, as proven again recently with the release of Samsung's Galaxy S8, defeating the security feature is laughably simple.
With the public's first exposure to the Galaxy S8 happening a few days ago, it was only a matter of time until one of these biometric solutions had some holes poked in it.One of those holes is that Galaxy S8's face recognition can be tricked with a photo. At least this is what a video from Spanish Periscope user Marcianophone purports. About 6 minutes into the 40-minute Spanish-language video, you can see the attendee take a selfie with his personal phone, then point it at the Galaxy S8, which is trained to unlock with his face. It only takes a few minutes of fiddling before the Galaxy S8 gives in and unlocks with just a picture, moving from the "secure" lock screen right to the home screen. Once the user dials in his technique, he shows the trick is easily repeatable.
This trick actually goes back quite a ways to earlier versions of the Android OS. Google had attempted to defeat this workaround by requiring users to blink during the facial recognition scan. That was almost immediately defeated by phone-breakers having to have two pictures instead of one, including one with the persons eyes closed and then switching between pictures during the scan. If you aren't laughing as you're picturing this in your head, your sense of humor is broken, because it's fairly hilarious.Less funny is the obvious question: why bother with this stuff at all if it's so easily defeated? Samsung, to its credit, doesn't allow facial recognition to authorize Samsung purchases. If it's not good enough for that, why should it be good enough to serve as a locking mechanism for the phone at all? Other locks, including other biometric locks, perform far better. Maybe it would be best to table this security feature until it's, you know, secure.

Permalink | Comments | Email This Story


Read more here

---
posted at: 12:00am on 04-Apr-2017
path: /Policy | permalink | edit (requires password)
0 comments, click here to add the first
---
---
Time Is Running Out! Get Your Necessary Hashtags Gear This Weekend

Furnished content.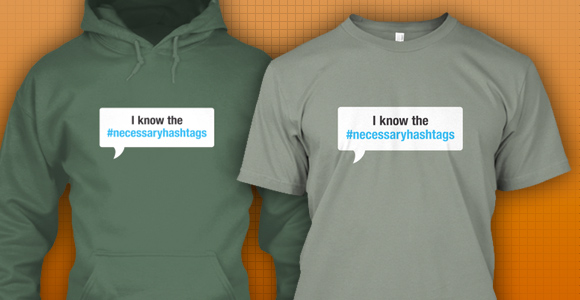 Only Available Until Monday Night: Necessary Hashtags Gear
European Shipping | US ShippingWe don't do annoying April Fools posts here at Techdirt, so when I tell you that time is running out to get your Necessary Hashtags gear, you know I'm deadly serious. The gear is only available until 8pm PT on Monday night (that's 3am Tuesday in GMT). So if you want to show the UK Home Secretary that you might be the expert she's looking for, don't delay!And remember, all our gear now has European shipping options available. When you look at any of our products with an IP address from outside the US, you should be given the option to choose your fulfillment center — or you can go directly to the European shipping or US shipping page for this latest design.
Check out the Techdirt Gear store for Necessary Hashtags and more »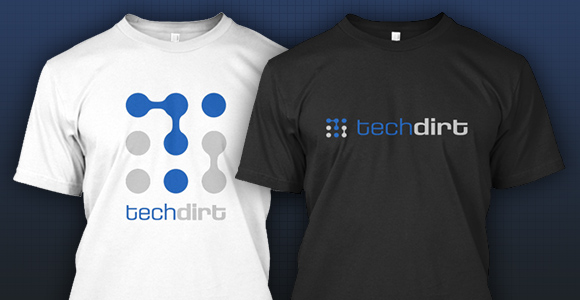 Permalink | Comments | Email This Story


Read more here
---
posted at: 12:00am on 02-Apr-2017
path: /Policy | permalink | edit (requires password)
0 comments, click here to add the first
---
---
AdTheorent & USAF Launch 360 Video Ad Campaign

Furnished content.


United States Air Force Uses Machine-Learning-Powered Predictive Audience Targeting, Coupled with Immersive Digital 360 Video Ad Unit, to Drive Consumers to Experience Special Operations Missions. AdTheorent, Inc., a technology company offering data-driven predictive solutions, and the United States Air Force (USAF), announced initial results from the We Need People Who Can Do This digital advertising [...]

Read more here

---
posted at: 12:00am on 01-Apr-2017
path: /Online_Marketing | permalink | edit (requires password)
0 comments, click here to add the first
---
---
Brewery Looks To Reform Trademark Practices After Its Lawyers Bully A Pub Over Its Name

Furnished content.


As is commonly said, mistakes happen and it's what we do about those mistakes that is important. Too often when the mistakes are concerning trademark bullying, there is nothing done to acknowledge or address that bullying. The bully will simply state the oft-repeated excuse that they must bully according to trademark law, which isn't remotely the case. And, because there is no acknowledgement that anything was done wrong, the bullying then continues.Well, after a recent dust-up over trademarks between BrewDog, a self-styled "punk brewery," and a family-owned pub, it seems that the brewery is actually going all in on reforming how it approaches trademark issues, and even intellectual property more generally.
The brother-and-sister team behind the Wolf pub in Birmingham were forced to drop their original plan to name the establishment the Lone Wolf, after receiving a legal warning from BrewDog, which has launched a spirit bearing the same name. But BrewDog founder James Watt announced a change of heart on Monday after the Guardian's report sparked a backlash that saw the firm, a vocal critic of large, faceless brewing firms, accused of acting like "just another multinational corporate machine".
Watt had initially tweeted that the brewery's lawyers got "trigger happy" and that the bar could keep using the name. That was on March 27th, although that tweet appears, as best as I can tell, to have been deleted since. In its place were assurances to Watt's followers that all had ended well.


Along with that came a blog post from BrewDog explaining that it had to enforce its trademarks, but both promising to do so more leniently and stating that the company doesn't actually take intellectual property all that seriously.
In terms of the Lone Wolf Bar in Birmingham, we paid for and trademarked Lone Wolf in 2015. The Lone Wolf Bar in Birmingham opened in January of 2017. Our wider team and legal partners, acting entirely in our best interests informed them that we owned the name and they would have to stop using it. Just as we'd do if someone opened a bar called BrewDog.However, hands up, we made a mistake here in how we acted. Almost all companies always look to enforce trademarks, whereas at BrewDog we should take the view to only enforce if something really detrimental to our business is happening. And here, I do not think that was the case. As soon as I found out, I reversed the decision and offered to cover all of the costs of the bar. I also invited them up to Ellon to make their own gin with us. This is a mistake that hurt a lot; but like all mistakes, it made us better. This will not happen again.
Going even further than that, the brewery has taken the somewhat extraordinary step to publicly release its brew recipes on its own website. Were a company to want to demonstrate more perfectly its commitment to not being an overbearing bully on matters of intellectual property, I'm not sure how they could do a better job of it than this. Working with the former target of the company's lawyers, publicly explaining what happened to its customers and everyone else, and releasing the recipes for its brews publicly for anyone to download: this is a commitment to being open and cool to customers and businesses.Keep in mind that BrewDog could have simply shouted the mantra of having to protect its trademarks at everyone. We here wouldn't have bought that, because we know better, but that tactic must surely work to some degree given how often it is deployed. That BrewDog went another route is a good thing that should be celebrated.

Permalink | Comments | Email This Story


Read more here

---
posted at: 12:00am on 01-Apr-2017
path: /Policy | permalink | edit (requires password)
0 comments, click here to add the first
---
---
Stupid Patent Of The Month: Storing Files In Folders

Furnished content.


Our ongoing Reclaim Invention campaign urges universities not to sell patents to trolls. This month's stupid patent provides a good example of why. US Patent No. 8,473,532 (the '532 patent), "Method and apparatus for automatic organization for computer files," began its life with publicly-funded Louisiana Tech University. But in September last year, it was sold to a patent troll. A flurry of lawsuits quickly followed.Louisiana Tech sold the '532 patent to Micoba LLC, a company that has all the indicia of a classic patent troll. Micoba was formed on September 8, 2016, just a few days before it purchased the patent. The patent assignment agreement lists Micoba's address as an office building located in the Eastern District of Texas where virtual office services are provided. As far as we can tell, Micoba has no purpose other than to sue with this patent.So what does Micoba's newly acquired patent cover? Claim 13 reads:
A computer system comprising a processor, memory, and software for automatically organizing computer files into folders, said software causing said computer system to execute the steps comprising:a. providing a directory of folders, wherein substantially each of said folders is represented by a description;b. providing a new computer file not having a location in said directory, said computer file being represented by a description;c. comparing said description of said computer file to descriptions of a plurality of said folders along a single path from a root folder to a leaf folder; andd. assigning said computer file to a folder having the most similar description.
In other words, put files into folders that contain similar files. Do it on a "computer system" (in case you were worried office workers from the 1930s might have infringed this patent).For a software patent, the '532 patent is unusually free of patent jargon and pseudo-technical babble. Its specification (this is the description of the invention that comes before the claims) does describe a method for determining when the contents of a file match a folder description. The patent proposes representing folders and files as vectors (which should reflect the frequency of particular words found within). The patent suggests assessing similarity by calculating the dot product of these vectors. But, even assuming this was a new idea when the application was filed in 2003, many of the patent's claims are not limited to this method. The patent effectively captures almost any technique for automatically sorting digital files into folders.
The '532 patent issued in June 2013, about a year before the Supreme Court's decision in Alice v. CLS Bank. In that case, the Supreme Court held that an abstract idea (like sorting files into folders) does not become patentable simply because it is implemented on a computer. The '532 patent should be found invalid under this standard. In our view, this patent has no value after Alice except as a litigation weapon.Louisiana Tech represents that it "seeks industrial partners to commercialize the technology developed at Louisiana Tech for the benefit of society." But it completely failed to consider this public interest mission when it sold the '532 patent to Micoba. Within two months of the sale, Micoba had filed nearly a dozen cases in the Eastern District of Texas, suing companies like SpiderOak and Dropbox, alleging they infringed at least claim 13 of the '532 patent. Instead of benefiting society, Louisiana Tech unleashed a torrent of wasteful litigation.According to RPX, Micoba is associated with IP Edge, which itself is associated with eDekka (the biggest patent troll of 2014) and Bartonfalls (the winner of our October 2016 Stupid Patent of the Month for its patent on changing the channel). Bartonfalls' trolling campaign recently collapsed when a judge ruled that its patent infringement contentions were "implausible on their face." If RPX is correct that these companies are connected, Louisiana Tech has hitched its wagon to one of the biggest trolling operations in the nation.EFF's Reclaim Invention project was launched to stop universities from feeding patent trolls like this. The project includes a Public Interest Patent Pledge for universities to sign stating that they will not sell their patents to trolls. We also drafted a model state law to help ensure that state-funded universities don't sell their inventions to patent trolls. You can ask your university to sign the pledge.Reposted from EFF's Stupid Patent of the Month series.

Permalink | Comments | Email This Story


Read more here

---
posted at: 12:00am on 01-Apr-2017
path: /Policy | permalink | edit (requires password)
0 comments, click here to add the first
---
---