---
Nielsen's Millennials on Millennials Report-Volume 2

Furnished content.


The second volume of Nielsen's Millennials on Millennials report is an in-depth look at topics of interest for the second largest generation group in the U.S. and a major player in the marketing world. The report, constructed by Nielsen's own Millennial associates, leverages Nielsen data sets to provide insights into different topics that impact the [...]

Read more here

---
posted at: 12:01am on 31-Aug-2017
path: /Online_Marketing | permalink | edit (requires password)
0 comments, click here to add the first
---
---
Insightpool Helps Crealytics Find, Engage New Influencers

Furnished content.


Google Shopping leader finds method more effective than paid social campaigns. Companies looking to spread the word about their services may want to enlist Insightpool. That's the word from Crealytics. They help e-commerce companies drive performance in product advertising and paid search, and they asked Insightpool to apply its Universal Search to a search for [...]

Read more here

---
posted at: 12:01am on 31-Aug-2017
path: /Online_Marketing | permalink | edit (requires password)
0 comments, click here to add the first
---
---
SpotX Fully Acquired by RTL Group

Furnished content.


RTL Group buys remaining 36.4% to jointly execute on long term vision. SpotX, the video ad serving platform, announced today that RTL Group will acquire all remaining shares in SpotX, bringing its total ownership to 100%. The investment demonstrates RTL Group's continued commitment to its ambitious ad tech strategy and recognition of SpotX's impressive growth [...]

Read more here

---
posted at: 12:01am on 31-Aug-2017
path: /Online_Marketing | permalink | edit (requires password)
0 comments, click here to add the first
---
---
No Immunity For Cops Who Arrested Man Recording Them For Obstruction

Furnished content.


A case involving a bogus arrest stemming from a citizen's attempt to record officers has resulted in the denial of qualified immunity to the officers involved. The Eighth Circuit Appeals Court upheld the lower court's decision on both First and Fourth Amendment issues.Plaintiff Brian Hoyland was awakened by the sound of police activity in his front yard. Opening his door, he found officers trying to arrest his wife, who was the passenger in a car suspected of being involved in reported drag racing. This is what Hoyland did from 30-40 feet away, ultimately resulting in him being arrested for obstruction. From the opinion [PDF]:
Out of concern for their safety, Hoyland moved his children to the back of the house and retrieved a cell phone to record the incident outside. He intended to remain inside but changed his mind when he believed he heard the officers yell "shoot" or "shooting." He proceeded to switch the porch light on, open his front door, and hold his phone, which was recording, out in front of him.
And this is the reaction he got:
Within seconds, an officer shouted, "Drop the camera!" McMenomy yelled at Hoyland to go back inside the house. Hoyland remained where he stood and began screaming at the officers. He shouted, "You are in my yard!" and "What is this, a DWI stop, and you guys are doing this? Are you kidding me?" Hoyland also yelled that his wife was handicapped and demanded that the officers do their jobs "the right way." McMenomy again ordered Hoyland to "stay inside." Immediately following this command, with Hoyland remaining in the doorway, "the arrest decision was made" by McMenomy who shouted "you are under arrest," and ordered Hoyland to raise his hands. About thirty seconds of time elapsed between Hoyland's emergence from his house into the doorway and McMenomy's pronouncement that he was under arrest. Hoyland did not resist, raised his hands and laid down on the ground, following the instructions given by the officers. He was taken into custody by McMenomy and Cho without incident.
Since the confrontation was recorded, there is little room for variances between Hoyland and the officers' testimony. As the court sees it, there is no question Hoyland did nothing even remotely approaching "obstruction."
Throughout this encounter, Hoyland never left the area around his front door, failing to ever come closer than 30-40 feet from the officers. He never told his wife or Illetschko to disobey the officers' commands. He never ran away or resisted the officers as he himself was arrested. Finally, he never physically intervened, and never attempted to physically intervene, in the arrest of anyone.
The local prosecutor found the charge baseless. The prosecutor stated it was clear Hoyland came out to inform officers of his wife's disability while recording the event. At best, Hoyland's actions were nothing more than a "fleeting interruption." The Appeals Court comes to the same conclusion.Having failed with the "it was obstruction" argument, the officers attempted to portray Holyand's arrest as a necessity for officer safety. The court finds this no more convincing.
Any fear of danger the officers felt due to Hoyland's presence cannot justify an arrest for obstruction. McMenomy asserts that his mind raced in fear of an ambush when Hoyland emerged from the house. This fear, according to the officers, made Hoyland's arrest reasonable after he refused to go back inside his home. But the officers are mistaken. However reasonable the command for Hoyland to go back inside may have been, his refusal to do so did not constitute obstruction. As Minnesota law makes abundantly clear, obstruction must be either physical obstruction or verbal conduct, such as fighting words, that has the effect of physically obstructing officers in the performance of their duties. Nowhere in Minnesota law does mere physical presence at a distance constitute obstruction. So arresting Hoyland for obstruction due to his continued presence in his doorway was unreasonable under state law.Even when we consider his verbal conduct, no reasonable officer could construe his shouting as "physically obstructing or interfering" in the officers' performance of their duties. See Krawsky, 426 N.W.2d at 877. Admittedly, he was shouting criticisms at the officers. But "[i]n a democracy, public officials have no general privilege to avoid publicity and embarrassment by preventing public scrutiny of their actions." See Walker v. City of Pine Bluff, 414 F.3d 989, 992 (8th Cir. 2005). And none of Hoyland's comments could be reasonably interpreted as rising above scrutiny to create a threat or a danger to police or to constitute obstruction.
This allows Hoyland to continue pursuing his Fourth Amendment claim. The court moves on to the First Amendment. Again, the officers argued there was no stifling of Hoyland's First Amendment rights because a) he was obstructing officers, and b) even if he wasn't, he had no Constitutional right to record a traffic stop. The court spends barely any time discussing the officers' obstruction bullshit. Instead, it concentrates on the officers' misguided assertions, which are backed by a previous court decision that's not nearly as helpful as the officers believe it is.
[T]he officers argue that, under Colten v. Kentucky, Hoyland "had no constitutional right to observe a [felony traffic stop] or to engage the [arresting] officer[s] in conversation at that time."[...]But the officers' reliance on Colten is misplaced for three reasons. First, the location of the traffic stop in Colten—a busy highway—implicated important concerns of public safety. Here, the arrest took place in a residential area with no other vehicles or persons around. And Hoyland was not standing on the side of a highway observing a traffic stop, but rather standing in the doorway of his own home trying to tell the officers that his wife was handicapped…Here, Hoyland is not challenging the constitutionality of a statute; he is bringing a § 1983 claim against the officers for retaliating against him for exercising his First Amendment rights. Colten, on the other hand, was simply "refusing to move on after being directed to do so . . . without more."[L]ater Supreme Court cases make it clear that the First Amendment protects verbal criticism directed at police officers. See, e.g., Hill, 482 U.S. at 461. "The freedom of individuals verbally to oppose or challenge police action without thereby risking arrest is one of the principle characteristics by which we distinguish a free nation from a police state." Id. at 462-63. Thus Hoyland's communications were protected activity.
The court goes on to point out Hoyland has a possibly legitimate argument the arrest was made to prevent him from exercising his First Amendment rights.
McMenomy's deposition testimony clearly shows that the arrest decision was not made after Hoyland had ignored the initial order to go back inside. It was only after Hoyland had stood in the doorway shouting criticisms and messages about his wife's physical disability that the arrest decision was made… The arrest decision was not made when Hoyland first disobeyed an order, but only after he had begun exercising his First Amendment rights.
Because the charge was bogus and the officers had no probable cause for Hoyland's arrest, both his Constitutional claims will have to be faced by the government defendants. As the court concludes, immunity is a privilege, not a right, and should be treated as such by courts and those seeking to avail themselves of it.
Police officers have a tough job. They must confront dangerous situations and make difficult decisions in short time frames. This is why we offer the protection of qualified immunity—to insulate officers from the constant threat of litigation while serving and safeguarding their fellow citizens. But to receive that protection, we must find as a matter of law that the officers acted within the confines of the Constitution. They must avoid arresting persons without at least arguable probable cause. They must not take adverse actions against persons for exercising their First Amendment rights. Looking at the facts of this case, we cannot hold as a matter of law that the officers acted constitutionally.
The court doesn't go so far as to establish a right to record police, but it does offer up enough precedential cases to make any arguments to the contrary unlikely to find sympathy with the judges. As for Hoyland, he at least has a chance to make his case at the lower level and receive some sort of compensation for an interaction with officers that began with them ordering him to stop filming and ended in a bogus arrest.

Permalink | Comments | Email This Story


Read more here

---
posted at: 12:01am on 31-Aug-2017
path: /Policy | permalink | edit (requires password)
0 comments, click here to add the first
---
---
Sega Releases 'Sonic Mania' Without Informing PC Customers Of Denuvo Inclusion And Always Online Requirements

Furnished content.


Searching for stories about Sega here at Techdirt results in a seriously mixed bag of results. While the company has managed to be on the right side of history on issues like SOPA and fan-made games, it has also managed to be strongly anti-consumer on game mods and has occasionally wreaked havoc on the YouTube community, all in the name of copyright protectionism. Despite all of this, Sega has gone to some lengths to successfully craft for itself a public image more accessible and likeable than its long-time rival Nintendo.Stories like the following will put dents in that image, however. Sega recently ported its new title Sonic Mania to the PC and released it on the Steam platform. The port also included Denuvo DRM and an always-online requirement, except that it (oops!) forgot to tell anyone about either.
I tried loading the Windows version of Sonic Mania while my Steam account was offline. That's when Sonic Mania informed me, in no uncertain terms, that "Steam user must be logged in to play this game."Turns out, Sega has applied the much-malignedDenuvo copy-protection system to Sonic Mania's PC version—and this Denuvo implementation won't unlock the game for players so long as Steam is operating in "offline mode." Until the game receives an update, Sonic Mania fans hoping to play the PC version in an offline capacity are out of luck. (Your backup option, should you want to do something like board a plane, is to boot the game while connected to Wi-Fi, then disconnect from the Internet and leave the game running in the background until you're ready to play. It's not necessarily an ideal workaround.)
Gamers immediately began complaining both that the DRM was keeping them from playing their legitimately purchased game and that the Steam store page for Sonic Mania was devoid of any notification of Denuvo or its online requirement in the system requirements page, or anywhere else for that matter. Somewhat oddly, a Steam account with the handle of "Sega Dev" responded to the complaints, saying the omission on the store page was a mistake. That mistake has been rectified and the store page now informs buyers of the Denuvo requirement. But that same account also informed Steam users that "Sonic Mania is intended to be played offline", and has promised to investigate the issue.Even stranger, the PR lead for the Sonic franchise went even further and practically begged for the public to complain to the company about Denuvo and the online requirement.


I simply can't recall ever having seen anything remotely like this, with the PR wing of a company soliciting complaints to corporate in what sure seems like a way to get corporate to move off of a DRM. It seems there is some infighting at Sega over this requirement, though to what level that infighting rises is unknown to me. Any Sega employees reading this are free to contact me and relay your concerns.Regardless, this is a terrible look for Sega among the gaming community. Including a much-maligned DRM and requiring a single-player game to be online to play it can only have one sort of impact on the company's standing in the public. While Sega has not removed Denuvo from the game entirely, it has since released a patch that allows the game to be played offline. The damage, however, has likely already been done.

Permalink | Comments | Email This Story


Read more here

---
posted at: 12:01am on 31-Aug-2017
path: /Policy | permalink | edit (requires password)
0 comments, click here to add the first
---
---
CCTV + Lip-Reading Software = Even Less Privacy, Even More Surveillance

Furnished content.


Techdirt has written a number of stories about facial recognition software being paired with CCTV cameras in public and private places. As the hardware gets cheaper and more powerful, and the algorithms underlying recognition become more reliable, it's likely that the technology will be deployed even more routinely. But if you think loss of public anonymity is the end of your troubles, you might like to think again:
Lip-reading CCTV software could soon be used to capture unsuspecting customer's private conversations about products and services as they browse in high street stores.Security experts say the technology will offer companies the chance to collect more "honest" market research but privacy campaigners have described the proposals as "creepy" and "completely irresponsible".
That story from the Sunday Herald in Scotland focuses on the commercial "opportunities" this technology offers. It's easy to imagine the future scenarios as shop assistants are primed to descend upon people who speak favorably about goods on sale, or who express a wish for something that is not immediately visible to them. But even more troubling are the non-commercial uses, for example when applied to CCTV feeds supposedly for "security" purposes.How companies and law enforcement use CCTV+lip-reading software will presumably be subject to legislation, either existing or introduced specially. But given the lax standards for digital surveillance, and the apparent presumption by many state agencies that they can listen to anything they are able to grab, it would be na&iumlve to think they won't deploy this technology as much as they can. In fact, they probably already have.Follow me @glynmoody on Twitter or identi.ca, and +glynmoody on Google+

Permalink | Comments | Email This Story


Read more here

---
posted at: 12:00am on 29-Aug-2017
path: /Policy | permalink | edit (requires password)
0 comments, click here to add the first
---
---
IOT Devices Provide Comcast A Wonderful New Opportunity To Spy On You

Furnished content.


For some time now we've noted how poorly secured IOT devices provide a myriad of opportunities for hackers looking for new attack vectors into homes and businesses. That's of course when these devices aren't just coughing up your personal data voluntarily. Whether it's your smart fridge leaking your Gmail credentials or your internet-connected TV transmitting your personal conversations over the internet unencrypted, we've noted time and time again how IOT manufacturers consistently make privacy and security an afterthought -- one that's going to ultimately cost us more than some minor inconvenience.But in addition to the internet of broken things being a privacy and security dumpster fire, these devices are providing a wonderful new opportunity for larger ISPs looking to monetize the data you feed into their networks on a daily basis. A new study out of Princeton recently constructed a fake home, filled it with real IOT devices, and then monitored just how much additional data an ISP could collect on you based in these devices' network traffic. Their findings? It's relatively trivial for ISPs to build even deeper behavior profiles on you based on everything from your internet-connected baby monitor to your not so smart vibrator.We've long noted that while encryption and VPNs are wonderful tools for privacy, they're not some kind of panacea -- and the researchers found the same thing here:
"...encryption doesn't stop ISPs from knowing which internet-of-things devices their users have, nor does it stop them seeing when we use those devices. In the Princeton study, ISPs could track a user's sleep patterns by detecting when a sleep tracker was connecting to the internet. It also revealed that ISPs could identify when a home security camera detected movement and when someone was watching a live stream from their security camera."
Similar concerns have been raised (and promptly ignored in most areas) regarding information collected from smart energy meters by your power utility, since power usage can similarly provide all manner of monetizeable insight into your daily behavior. The researchers do note that more sophisticated users could use a VPN to confuse their ISP, but the full study indicates there will be some impact on network performance that could be a problem on slower connections:
"The authors say there might be ways to cut down the snooping abilities of ISPs. One possible defence involves deliberately filling a network with small amounts of traffic. This could be done by running all your internet traffic through a VPN and then programming the VPN to record and play back that traffic even when the IOT device is not in use, making it tricky for ISPs to work out when a particular device is actually being used. However, this would probably slow down the network, making it a somewhat impractical defence against network observations."
Aren't you glad Congress recently voted to kill consumer broadband privacy protections solely for the financial benefit of Comcast, AT&T, Verizon and Charter (Spectrum)? Those fairly basic rules required that ISPs be entirely transparent about what data they're collecting and who they're selling it to. The rules, proposed after Verizon was caught modifying user data packets to track online behavior (without telling anyone), also would have required customers opt in to more sensitive financial data collection. Without them, oversight of ISP data collection is sketchy at best, no matter what large ISPs and their friends claim.While the lack of ISP transparency as to what's being collected and sold is one problem, so too is the fact that most of these devices offer little to no insight or control over what kind of data and information they're transmitting. That leaves the onus entirely on the consumer to try and cobble together an imperfect array of technical solutions to minimize ISP snooping and protect themselves (often impossible for your average grandparent or Luddite), or to take the smarter path in the smart home era and resort to older, dumber technologies whenever and wherever possible.

Permalink | Comments | Email This Story


Read more here

---
posted at: 12:00am on 29-Aug-2017
path: /Policy | permalink | edit (requires password)
0 comments, click here to add the first
---
---
Marketing to the Millennial vs. the Boomer What you need to know

Furnished content.


Tony Tie, senior search marketer at Expedia Canada, shares his insights into the similarities and differences between marketing to Boomers and Millennials. Millennials may be starting their professional lives while Baby Boomers settle into the freedoms of retirement, but both generations want to experience life albeit in different ways, for different reasons, and with [...]

Read more here

---
posted at: 12:00am on 29-Aug-2017
path: /Online_Marketing | permalink | edit (requires password)
0 comments, click here to add the first
---
---
This Week In Techdirt History: Techdirt Was Born!

Furnished content.


As you likely know by now, we're celebrating Techdirt's 20th anniversary this week. We've got a podcast episode about our history as well as some limited edition gear featuring a revamped version of the very first Techdirt logo: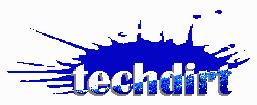 And today, instead of our usual history round-up, we're taking a look back at the very first post — which was actually not a post originally, but a newsletter, containing a selection of tech news from the week.On that day — August 23rd, 1997 — there was a fair bit of buzz around the so-called "Internet 2" being built by various universities and researchers, and the first item in the first Techdirt used that as a basis of comparison for a new distributed supercomputing project in California. Next there was a quick list of headlines, with one amusing and notable detail: in describing Apple as a competitor to Microsoft, it was at the time not inappropriate to put "competitor" in irony quotes.Later, the newsletter includes some predictions. The first was that a new web portal called "Snap!" from CNET would fail — though some news stories from later years suggest it didn't happen quite as quickly as expected, the difficulty I had in finding any information about it today suggests the prediction came true eventually.The second was right on the money: Mike predicted that Netscape would stop charging for its browser, Communicator. Five months later, not only did Netscape announce that the browser would be free, it launched the Mozilla Open Source project and shared the code with everyone.The word "meme" hadn't morphed into its specific modern internet meaning just yet, and so under a category entitled Meme Watch the newsletter noted something more in line with the original notion — a particular idea popping up again and again and spreading from place to place. In this case it was the habit of comparing every standards battle in tech (DVD, HDTV, wireless connectivity) to the famous VHS versus Beta showdown of the 1980s. While not a useless analogy, it was certainly overused and oversimplified — and the nuanced nonsense of these standards fights would provide plenty of Techdirt fodder in the years to come.Finally, the newsletter ends by noting that the FBI had released all its files related to Elvis Presley — yes, though the saga of Elvis and the FBI feels like mostly common knowledge now, it was only revealed in full in 1997.And that's all for this anniversary week, folks! Once again, be sure to check out our post and podcast about our history, and pick up some original Techdirt logo gear before Sunday, September 3rd!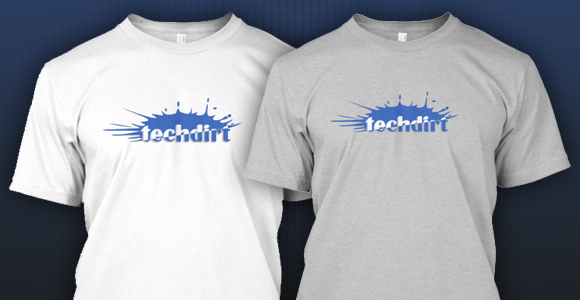 Permalink | Comments | Email This Story


Read more here

---
posted at: 12:00am on 27-Aug-2017
path: /Policy | permalink | edit (requires password)
0 comments, click here to add the first
---
---
How Attribution Assigns Value to Your Marketing Channels

Furnished content.


Sabrina Chamberlain, SVP, Experience Analytics, RAPP LA, shares her INSIGHT into the value of attribution. Attribution is a word that's often thrown around in the marketing world, and it's usually interpreted multiple ways. Defining your marketing attribution strategy by identifying the goals, key metrics, and testing models will help you overcome the interpretative challenges that [...]

Read more here

---
posted at: 12:00am on 26-Aug-2017
path: /Online_Marketing | permalink | edit (requires password)
0 comments, click here to add the first
---
---
Atari Sues Nestle Over A KitKat Commercial With An Homage To 'Breakout'

Furnished content.


A few decades ago, Atari was one of the few indisputable titans in the the early gaming industry. With early titles like Pong and Breakout, Atari became a household name for gamers. At the present, however, Atari is little more than an intellectual property troll, scouring the world for anything it might frame as copyright or trademark infringement, often to laughable lengths. For the rest of this post, it is important to keep in your mind the fact that this is now Atari's chief industry: licensing and lawsuits.In 2016, Nestle unveiled a new commercial for its KitKat candy. That commercial, entitled "Breakout", can't currently be shown as it appears it's no longer available on YouTube or Vimeo. It's unclear who is responsible for the commercial no longer appearing on those sites, but it's certainly clear that they were taken down in relation to a lawsuit filed by Atari against Nestle for both trademark and copyright infringement around the video.
In a complaint filed on Thursday in federal court in San Francisco, Atari said Nestle knowingly exploited the "Breakout" name, look and feel through social media and a video, hoping to leverage "the special place it holds among nostalgic Baby Boomers, Generation X, and even today's Millennial and post-Millennial 'gamers.'"
The commercial did this by encouraging customers to "breakout" and eat KitKat bars, while replacing all of the iconic imagery from the original game Breakout with Nestle imagery, such as replacing the blocks in the game with KitKat bars. For these sins, the lawsuit filed by Atari claims both that customers could be confused into thinking there was some association between the two companies and that the imagery Nestle used in the commercial constituted copyright infringement on the original game. Both claims stretch this writer's credulity quite thin.On the trademark claim, Atari goes to some lengths to detail the history of the game and the vaunted status the company once held in the industry. In doing this, it notes that it has held trademarks on varieties of the term Breakout for nearly forty years. The problem is that all of these trademarks are for goods and services that have nothing to do with the food or confection industries. To get around that, Atari itself admits it isn't really in the gaming business any longer, but rather in the licensing business. So, by using the term "breakout" in its ad campaign, Atari claims it has been harmed by Nestle's use of the term in that it wasn't allowed to license that term to the very same Nestle.
Atari's IP licensing activities are responsible for a significant portion of its annual revenues. Revenues from its best-known games make up a significant portion of those revenues. Without the benefit of its licensing revenues, profits of Atari would be significantly lower. As an initial, straightforward matter, Nestlé has denied Atari the licensing fees it would have charged Nestlé for use of Atari's intellectual property in the widely distributed KIT KAT "Breakout" campaign, had Atari agreed to such use.
Sophistry in a trademark case? Gross. Nestle goes on to note that it has been harmed because now it won't have the opportunity to license other classic games like Asteroids and Centipede to the massive candy market. The problem is that this isn't how trademarks work. Certainly, had Nestle attempted to make an actual video game to market its KitKat bars and called it Breakout, Atari would have valid reason to go ballistic. This isn't what happened. Nestle made a commercial for candy. Atari does not sell candy, nor does it hold any trademarks for "breakout" for the candy industry.On the copyright side, the claims are even more laughable.
In at least one video advertisement, Nestlé's ad begins with four actors – two young, two middle-aged, in keeping with Breakout's multi-generational appeal – sitting on a couch playing a video game. The game is revealed to be Breakout, with the nominal and insignificant difference between the classic version and Nestlé's unauthorized version being that the long, rectangular bricks players "break" in the former are replaced with long, rectangular bricks made of KIT KAT chocolate bars in the latter.Nestlé's "Breakout" video advertisements depict imagery of the Breakout game which is covered and protected by Atari's valid registered copyrights. The game simulation depicted in Nestlé's video advertisement is substantially similar to the Breakout graphics covered by Atari's valid registered copyrights.
Here again, Atari seems to be confused what its intellectual property rights actually protect it against. The copyright for Breakout covers its specific expression. By Atari's own admission, Nestle transformed that expression to serve as an homage to the game while relating it to KitKat bars. On top of that, Nestle did not make a video game. They simply created images that looked like one. Calling this copyright infringement is akin to the NFL suing Mars for its "Want to get away" Snickers commercial that showed an NFL referee in the middle of a football game as if Mars was putting on a football event. That would rightly be called crazy. Claiming copyright here is the same thing.Too many lawsuits these days try to marry trademark and copyright infringement claims, trying to bolster one with the other. But this one from Atari is pretty special in its brave hilarity. Fortunately, Nestle is an organization with the resources to fight back against a once proud gamemaker that has since gone full on troll.

Permalink | Comments | Email This Story


Read more here

---
posted at: 12:00am on 26-Aug-2017
path: /Policy | permalink | edit (requires password)
0 comments, click here to add the first
---
---
Once Again, New Zealand's Spying On Megaupload Execs Found To Be Illegal

Furnished content.


Earlier this week, the new documentary by Annie Goldson about Kim Dotcom, Kim Dotcom: Caught In The Web was released. It's available on basically any authorized platform (and, not surprisingly, quickly showed up on a number of unauthorized platforms as well). I should note that I sat for two interviews with the filmmakers, and am very briefly in the film. It's really worth watching. While it doesn't go as deep into the weeds of the specific legal issues at play as I, as a legal geek, might enjoy, that's understandable as a more mass market documentary. And I think it does a really great job of at least getting across the basic issues, of how people in Hollywood, the DOJ and New Zealand law enforcement, intelligence and government were so won over by the image of Kim Dotcom, that they didn't bother much with the legal details.One aspect of the legal case that is definitely discussed in the documentary is the fact that the New Zealand intelligence service, GCSB, illegally spied on Kim Dotcom on behalf of the US government. That's supposed to be forbidden, as the GCSB is only supposed to spy on foreigners, and not citizens or permanent residents. This came out fairly early on in the case against Dotcom, but there's been an ongoing legal battle (one of many...) into what it means concerning the case against him. GCSB had said that they didn't mean to break the law, so it shouldn't matter. And New Zealand moved to change the law to expand GCSB's surveillance powers over New Zealanders in the future.But on Friday, New Zealand's High Court officially unveiled a ruling from back in December, saying that the surveillance of two of Dotcom's colleagues was illegal. This goes beyond what was previously revealed a few years back. Of course, it appears that part of the ruling is based on GCSB refusing to provide any details, claiming they are "top secret" and that to respond to the charges would "jeopardise the national security of New Zealand." Yes, or perhaps just jeopardize GCSB.It's not entirely clear that this will have much of an impact on the case for Dotcom directly, though it once again highlights how the investigation and case against him involved an awful lot of cut corners by officials who totally bought into Hollywood's repeated story about how Dotcom was "Dr. Evil." Dotcom's lawyer, Ira Rothken, is arguing that this is yet another reason why the case should be dropped -- but so far the courts haven't really seemed to care much about all of the errors, law breaking and over reaction in building the case against Dotcom. However, as Rothken notes:
"This case and extradition should now be dismissed in the interests of justice."The government's illegal conduct has reached such an extreme level that we believe that no court should entertain an extradition proceeding so tainted with state sponsored abuse and violations of basic human rights."
For years now, I've explained why the case against Dotcom has serious problems -- mainly in that it makes up elements of criminal activity that simply don't exist in the law. The fact that there was also illegal spying on Dotcom and his partners only raises more questions. Yet, so far, the courts don't seem very interested in dealing with any of that, preferring to smooth things over with a simple "but bad stuff happened, therefore he should be punished." It's one of the most extreme examples we've seen of what law professor Eric Goldman has called out concerning lawsuit about infringement online: the courts frequently ignore the actual law if they sense there was "too much infringement." The fact that the government also got some of its information through illegal spying may not be enough to counteract the massive gravitational pull of "but... but... infringement."

Permalink | Comments | Email This Story


Read more here

---
posted at: 12:00am on 26-Aug-2017
path: /Policy | permalink | edit (requires password)
0 comments, click here to add the first
---
---
Going Global: How Fintech Deals with Challenges and Opportunities

Furnished content.


Recently Adotas caught up with Scott Galit is the CEO of Payoneer (pictured left), to discuss how fintech can help affiliates, publishers and advertisers master the challenges of the global online marketplace. Q: What are the global opportunities for affiliates, publishers and advertisers? And what role do ad networks play? A: For affiliates and publishers, [...]

Read more here

---
posted at: 12:00am on 25-Aug-2017
path: /Online_Marketing | permalink | edit (requires password)
0 comments, click here to add the first
---
---
Supreme Court Has Another Chance To Help Take Down The Patent Trolls

Furnished content.


The Supreme Court has a chance to help banish patent trolls back under the bridge where they belong. In the fall session, the Court will hear Oil States Energy Service v. Greene's Energy Group – a case that has massive implications for the future of patent law and U.S. innovation.Patent trolls (sometimes called non-practicing entities, or NPEs) don't actively create any goods or provide any services. Instead, they go after those who do, filing bogus patent infringement lawsuits. Ultimately, their goal is to frighten businesses into settling outside of court, collecting as much money as they can.More than 80 percent of trolls' victims are small and medium-sized businesses, and the cost to defendants to fight a patent-infringement lawsuit can easily reach $1 million. That's why it's often more cost-effective to simply pay off the trolls."Trolls often aggressively push for extortionate settlements that far surpass the value of the [intellectual property] because they know many companies will choose to settle, rather than get embroiled in an expensive and drawn-out lawsuit," Ira Blumberg, a former patent-troll lawyer, explained: "Their actions can wreak havoc on tech companies of all sizes."Patent trolls cost the U.S. economy $80 billion each year, or about $1.5 billion a week. The billions of dollars wasted in this way are funds that can't be invested in research and development or in hiring the innovative talent needed to develop new products and grow the U.S. economy. In fact, a Harvard Business School study found that companies that settle with or lose to trolls lower the amount of money they invest in R&D by 25 percent on average.Fortunately, there's a way to help thwart the trolls, provided the Supreme Court upholds the ruling of the Federal Circuit Court in Oil States Energy Service v. Greene's Energy Group. The case involves inter-partes review (or IPR) – the process used by the U.S. Patent and Trade Office to determine whether a patent under question was issued based on merit. If not, the patent can be rescinded. The process is similar to a trial: Lawyers make their case to the Patent Trials and Appeals Board (PTAB), and three highly qualified administrative patent judges hear their case and come to a decision.This process is expensive, but it's considerably less costly than going to court. Startups and small businesses cannot afford the millions that a patent lawsuit costs, but some of them can afford to challenge a bad patent via an IPR proceeding. If the Supreme Court fails to uphold the Federal Circuit Court's ruling, American small businesses would no longer have an accessible avenue to challenge dubious patents.The PTAB has a solid track record of fair rulings. A troll might take the case to the Federal Circuit after not getting the result they hoped for in an IPR, but the court rarely reverses the PTAB's ruling. A study from Law360 looked at Federal Circuit appeals in 2016, and found that the court affirmed 75 percent of the decisions made by the PTAB and overturned just three percent. (The other 22 percent were remanded back to the PTAB).Oil States Energy Service, a multinational oil and gas company, however, wants to end IPR and hand decisions about patents back to the courts, arguing that IPR is unconstitutional and that these cases should only be heard in a court of law with a citizen jury. If the Supreme Court decides in Oil States' favor, trolls will be able to continue extorting small businesses and those businesses will have no realistic way to fight back. That means that American entrepreneurs will be forced to waste money on frivolous troll lawsuits rather than investing in R&D and creating jobs.Earlier this year, the Supreme Court cut off one avenue that trolls use to shake down innovators by requiring that patent cases be brought in the court where the defendant is located. This should discourage trolls from concentrating cases in favorable venues like the Eastern District of Texas. The decision was a significant step in the right direction. The Supreme Court should again rule in favor of entrepreneurs in the Oil States case.Despite the court's focus on patent issues, however, Congress must ultimately take a stand and act to strengthen our patent system to stop trolls for good. The House passed legislation in 2013 that would help prevent patent trolls from continuing to harass companies, but the bill died in the Senate. Since then, the problem, already bad, has only worsened: Patent troll suits have spiked 500 percent over the last ten years, and 2015 was the second-highest year on record for patent lawsuits, with trolls making up 66.9 percent of suits. Every delay allows the problem to grow and prevents tech companies from investing their money in creating jobs and innovation.The tech industry accounts for seven percent of the U.S. GDP and supports 6.7 million U.S. jobs, but trolls continue to slow innovation with frivolous lawsuits. The Supreme Court should take advantage of this remarkable opportunity to challenge the trolls and defend American ingenuity by upholding IPRs. Our innovation economy depends on it.Gary Shapiro is president and CEO of the Consumer Technology Association (CTA), the U.S. trade association representing more than 2,200 consumer technology companies, and author of the New York Times best-selling books, Ninja Innovation: The Ten Killer Strategies of the World's Most Successful Businesses and The Comeback: How Innovation Will Restore the American Dream. His views are his own. Connect with him on Twitter: @GaryShapiro

Permalink | Comments | Email This Story


Read more here

---
posted at: 12:00am on 25-Aug-2017
path: /Policy | permalink | edit (requires password)
0 comments, click here to add the first
---
---
Remembering That Xbox Wanted Always Online DRM For Its Console In The Wake Of Major Xbox Live Outtage

Furnished content.


Nearly half a decade into the current generation of gaming consoles, you will be forgiven if you don't recall some of the consternation surrounding Microsoft's initial plan to make the Xbox One have an "always online" requirement to play the games customers purchased. Microsoft initially floated this concept ahead of the console's release, perhaps testing the public waters for the requirement. If that was indeed the plan, the instinct to take the public's temperature on it was a good one, as the backlash was both swift and severe, particularly in light on Sony taking every opportunity to remind consumers that the Playstation 4 would have no such requirement. Predictably, at least to this author, Microsoft caved and removed this "feature", even as company employees who should have known better made insulting comments about how always online was the way of not just the future, but the present, and everyone should essentially shut up and get used to it.Well, as many Xbox users will already know, Xbox Live had a major outtage this week. The service was down for somewhere between five and eight hours, depending on who you ask. And I mean completely down.
Xbox Live is experiencing some serious downtime at the moment, with many owners unable to play games or even sign in.
Microsoft acknowledged that both core services and purchasing was impacted before service was restored somewhere around 1am. Multiplayer games were affected, including major titles like Overwatch and Destiny. This is to be expected for online gaming when the online service is down. Single-player games, however, could still be played by putting the Xbox in "offline mode."And that's great, except it's worth remembering that offline mode wasn't going to be a thing in Microsoft's initial plans. And, sure, five hours of being separated from a customer's legitimate purchases isn't a major travesty, but this outage demonstrates that even these minor inconveniences can be helpfully avoided by simply not requiring always online DRM. Had Microsoft had its way, paying customers would have been at best annoyed for several hours, unable to play the games they bought and certainly not being offered any recompense for their troubles.More importantly, this episode should highlight several things. First, this is Microsoft we're talking about, and they were down hard for several hours. Let's acknowledge that it could have been worse. What if the service were down for several days? Second, what if this wasn't Microsoft we were talking about, with all of its riches and resources, but a smaller entity unable to recover so quickly? How long would the service have been down, keeping paying, legitimate customers from their valid purchases? Third, all of this real and potential damage to legitimate customers had been achieved for what? The Playstation, as we've noted, doesn't have this requirement, yet it is making money hand over fist. What good would Microsoft's original plan have done for all of this potential damage?Those questions aside, Microsoft ought to be writing love letters to the fans that revolted against its always online plan. It's that backlash that helped keep this minor inconvenience for online gamers from being a full-blown PR nightmare.

Permalink | Comments | Email This Story


Read more here

---
posted at: 12:00am on 25-Aug-2017
path: /Policy | permalink | edit (requires password)
0 comments, click here to add the first
---
---
For ConvertMedia, Their 3rd Pivot Was The Charm: From StartUp to Part of Tboola

Furnished content.


On the one-year anniversary of the $100 million acquisition by Taboola, the content discovery engine, of the video startup ConvertMedia, Yoav Naveh, co-founder of ConvertMedia and Taboola VP of Video, talked to Adotas about the winding road that got them there. Churchill said history is written by the victors, so I guess I could claim [...]

Read more here

---
posted at: 12:00am on 24-Aug-2017
path: /Online_Marketing | permalink | edit (requires password)
0 comments, click here to add the first
---
---
Chateau Marmont, Hotel For Celebrity Humans, Sends Trademark C&D To Cateau Marmont, Hotel For Cats

Furnished content.


While spending a great deal of time writing about dumb trademark disputes can be both monumentally frustrating and fill your mind with despair, I will be the first to admit that it also is a great avenue for entertainment and laughter. This story is about a situation firmly in the latter categories. The Chateau Marmont is a famous hotel in Los Angeles with a reputation for catering to celebrities both in its lodgings and at the restaurant. Roman Polanski took up residence there, while Hunter S. Thompson, F. Scott Fitzgerald, and Tim Burton all produced some of their works from within its walls. John Belushi overdosed while residing there in 1982. It's kind of a thing for human celebrities, in other words.Whereas the Cateau Marmont is a hotel for cats. Just cats. Humans, celebrity or otherwise, need not apply. And, yet, the Chateau Marmont has fired off a cease and desist letter to the Cateau Marmont over trademark concerns centered on the fear of confusion among the public.
According to a July 18 letter obtained by The Hollywood Reporter, the celebrity hot spot is threatening a lawsuit against the adorably named pet spa if the Cateau doesn't change the name of its business. Lawyers for the Andre Balazs-owned hotel warned Cateau, located in Toluca Lake neighborhood of L.A., that it could pursue claims related to trademark infringement, trademark dilution and unfair competition.Group 99, which controls Chateau's intellectual property, insists in the cease & desist letter that their hotel has spent almost a century building the iconic brand and doesn't want customers to mistakenly think the Hollywood hangout is venturing into kitty care and rescue.
C'mon, meow. Concerns about public confusion are a stretch at best. Members of the public aren't going to see this pet boarder's name and assume the human hotel has gotten into the boarding business. Rather, they will assume that the owners of the boarder have playfully pun-ified its name while operating in a distinct marketplace. If the people behind the Cateau Marmont are guilty of anything at all, it's of delving into puns, the laziest form of comedy (which I love dearly).The fear of confusion on display by the human hotel is also belied by another punny player in the neighborhood.
Interestingly enough, as THR points out, the Chateau Marmont doesn't seemed too concerned about a Beverly Grove dog spa similarly named Chateau Marmutt — a business established close to two decades ago.
If anything, this should be a fight between Chateau Marmutt and Cateau Marmont, with no involvement for the human counterpart. Meanwhile, the Chateau has spotlighted its own lack of humor, which I will happily point out is a distinct trait for the humans to whom it purports to cater.

Permalink | Comments | Email This Story


Read more here

---
posted at: 12:00am on 24-Aug-2017
path: /Policy | permalink | edit (requires password)
0 comments, click here to add the first
---
---
DOJ Walks Back Its Demands For Info On Everyone Who Visited A Trump Protest Site As Some Of Those Visitors Protest Subpoena

Furnished content.


Last week we wrote about a crazy warrant from the DOJ, effectively demanding information -- possibly identifying information -- on everyone who visited the site disruptj20.org, which had been used by people organizing protests of Trump's inauguration. When we wrote about it, the site's hosting company, DreamHost, had just announced that it was pushing back on the demand in court. On Monday of this week, some of the visitors to the site pushed back too. Public Citizen Litigation Group took on the case of five individuals who had visited the site, asking the court if they could intervene to oppose the warrant.As Paul Levy, who wrote the briefs, noted in the accompanying blog post, there's a legitimate fear of our President creating an "Enemies List."
Although a warrant this broad would be disturbing in any administration, Internet users have every reason to be concerned in an administration led by a President who has shown intense intolerance for disagreement and a tendency to lash out with raw language and threats directed at political adversaries, and who has urged his supporters to attack protesters. The listing of all those who visited or interacted in any way with this web site could easily form the beginning of an Enemies List that would put Richard Nixon to shame.Our clients in the intervention are five anonymous Internet users who viewed the web site, either to learn more about the protests, to coordinate their own protest activities; one of our clients was also a journalist whose reasons for visiting the site included reporting remotely on the protests. The Does object to allowing federal prosecutors to put their names on a list of potential enemies of the Trump Administration who are to be visited by FBI agents or hauled in for questioning by federal prosecutors. Our argument is based on the First Amendment right to read anonymously analogous to the right to speak anonymously that we have litigated in many other cases; that right is now broadly accepted as a basis to refuse to enforce discovery to identify online speakers without evidence that the speakers have done something wrong. The right to read anonymously has been addressed less often, but in drafting our papers on very short notice we were able to draw on an amicus brief we had filed ten years ago in the Maryland Court of Appeals.
However, just a day after those filings, the DOJ itself admitted that perhaps the warrant was a step or two too far and has responded to DreamHost, admitting that the original warrant was too broad and asking to modify the warrant to make it more narrow. The DOJ insists that it is just looking for actual criminal behavior, not building a list of Trump haters.
The Warrant--like the criminal investigation--is singularly focused on criminal activity.It will not be used for any other purpose. Contrary to DreamHost's claims, the Warrant was notintended to be used, and will not be used, to "identify the political dissidents of the currentadministration[.]"... Nor will it be used to "chill[ ] free association and the right offree speech afforded by the Constitution." In fact, as discussed further below, after conducting acareful search and seizing the evidence within the scope of the Warrant, law enforcement will setaside any information that was produced by DreamHost but is outside the scope of the Warrant; itwill seal that information; and it will not revisit that information without a further court order.
The DOJ then suggests that part of the problem was that it didn't quite realize just how much info DreamHost might have had on visitors to this site, and thus it didn't realize that it was actually requesting so much:
The government is acutely aware that criminal investigations involving electronic evidencepresent unique challenges. One of those challenges is that some of the evidence -- particularly thefull scope of the evidence -- will be hidden from the government's view unless and until thegovernment obtains a court order or search warrant. That is an important part of the history in thiscase because much of DreamHost's challenge to the Warrant is based on information that was notknown (and would not reasonably have been known) to the government when the Warrant wasapplied for and obtained. What the government did not know when it obtained the Warrant -- whatit could not have reasonably known -- was the extent of visitor data maintained by DreamHost thatextends beyond the government's singular focus in this case of investigating the planning,organization, and participation in the January 20, 2017 riot. The government has no interest inrecords relating to the 1.3 million lP addresses that are mentioned in DreamHost's numerous pressreleases and Opposition brief. The government's investigation is focused on the violencediscussed in the Affidavit.
And, to make that even more clear, it agrees to amend the warrant:
Consistent with that focus, the government is asking this Court to entera new Attachment B to the Warrant, and remains committed to minimizing the information that isultimately seized for the government's criminal investigation.
While I imagine many people won't be willing to give the DOJ the benefit of the doubt here, I think it's entirely possible (and even likely) that the request for so much info was due to confusion and bumbling agents, rather than a nefarious plan to build an enemies list. I still think that there are serious concerns to be had about the warrant -- and it sounds like DreamHost still isn't comfortable with things either:
Notably, the government has attempted to have a dialogue with DreamHost about thesematters. Regrettably, those attempts have proven unproductive because DreamHost maintains thatthe Warrant is improper and that the Court lacks jurisdiction to issue the Warrant... As recently as this past week, DreamHost told the government that it would provide noinformation about the Website without further legal process and--somewhat incompatibly--toldthe government that DreamHost would only discuss limiting the production of information calledfor by the Wanant if the government first withdrew the Warrant in its entirety
You can see the amended warrant at the end of the DOJ's filing. It still feels like a fishing expedition, but it's clearly not nearly as broad as before, where it may have included basically all IP addresses of anyone visiting the site.

Permalink | Comments | Email This Story


Read more here

---
posted at: 12:00am on 24-Aug-2017
path: /Policy | permalink | edit (requires password)
0 comments, click here to add the first
---
---
Google, Facebook & The Domination of Digital Advertising

Furnished content.


There was no more obvious takeaway from recent second quarter 2017's earnings reports than that Google and Facebook are giant players in the digital ad spaceand are only getting bigger. Facebook trumpeted $9.3 billion in earnings during last quarter, an increase of 45 percent year over year, and Google's parent company Alphabet touted $26 billion [...]

Read more here

---
posted at: 12:00am on 23-Aug-2017
path: /Online_Marketing | permalink | edit (requires password)
0 comments, click here to add the first
---
---
Aprimo Launches SaaS Version of Digital Asset Management Solution

Furnished content.


The cloud delivers the industry's most comprehensive enterprise-grade solution to offer customers sophistication and scalability for unprecedented user experiences. Aprimo, the global provider of marketing operations technology and digital asset management solutions, announced the full SaaS (Software as a Service) offering of its category-leading Digital Asset Management (DAM) software. The cloud-based product will bring all [...]

Read more here

---
posted at: 12:00am on 23-Aug-2017
path: /Online_Marketing | permalink | edit (requires password)
0 comments, click here to add the first
---
---
Deputy Who Rear-Ended Driver At 104 MPH Had Horrendous Service Record, Received Almost Zero Discipline

Furnished content.


Normally, I wouldn't grab an isolated story about police misconduct and present it here. The misconduct is indeed serious -- an officer involved in high-speed crash that left another man critically injured -- but one cop doing something dumb is barely even newsworthy these days.But the more you read about this law enforcement officer, the worse it gets. And it starts with Deputy Brandon Hegele nailing a smart car driven by a sixty-year-old man while Hegle was travelling 100+ MPH towards a suspect he'd already been told repeatedly not to pursue.The dashcam video (which can be viewed at the link above) shows Hegle weaving in and out of traffic. It then shows the accident victim safely executing a U-turn… well, would have safely executed a U-turn if Deputy Hegle hadn't been driving at over 100 MPH without his lights or siren on.Hegele got lucky. The other driver, not so much.
That crash was into the rear of a Smart car driven by Harry Deshommes. While Hegele did not suffer any serious injuries, Deshommes had to have his spleen removed and suffered from a skull fracture, a traumatic brain injury, a broken left arm, a broken back, several broken ribs and a broken pelvis, according to CBS 12. Deshommes' Smart car reportedly rolled several times after impact.
Deputy Hegele was placed on unpaid leave after the accident. HOLD YOUR APPLAUSE.Well before that critical crash, the sheriff's office documented several traffic-related incidents in the deputy's career, starting early on, Internal Affairs records show.Let the record[s] show that Deputy Hegele:
- backed into a parked cruiser- fell asleep at the wheel, hitting a median and causing more than $1000 worth of damage- rear-ended a car at an intersection, causing $4000 worth of damage- rear-ended yet another car, causing $12,000 worth of damage
And, finally, the coup de grace of Hegele's super-shitty law enforcement driving career (not including the event above):
Failed to report a crash until hours after it happened and once he had replaced the car's flat tires. Investigators believe Hegele attempted to respond to a robbery call and hit either a curb or a sidewalk that slashed two of his tires. The report said Hegele called to let dispatch know he was having issues with his vehicle and to put him out of service, but did not say what happened. Then, he called another deputy to bring him spare tires, went to a restaurant for dinner and then called a sergeant nearly two hours after the incident happened to report the damage.
In most of these cases, Hegele only received a written reprimand. In a couple of them, he was suspended without pay -- for a total of two days between both incidents. Hegle has lost his driving privileges twice, for a total of 120 days.But there's even more:
Other than traffic crashes, Hegele has been cited numerous times for "indifference to policies and procedures."In 2012, Internal Affairs investigators said in the first three months of the year Hegele had 72 calls for service he responded to. Of those, 52 cases required log entries by the deputies to document the case to go along with a case number. Hegele only submitted nine, according to records.
There was a chance to send Hegele packing before he did any more damage. He failed a vehicle inspection for leaving his personal weapon in the patrol car, wedged between the seat and the console with a bullet missing. The weapon was "clearly visible" from outside the vehicle. Hegele couldn't explain why a bullet was missing but said he put the gun there to keep it away from his 4-year-old daughter while he was moving. Also inside the vehicle? A signed Miranda rights waiver card, wholly separated from the investigation file it apparently went with.Instead of being fired, the department gave Hegele -- who at that point had already been involved in five car accidents and multiple Internal Affairs investigations -- a "last chance:" 15 days suspension and a transfer. The only upside of this "last chance" was the agreement revoked Hegele's option to challenge any future for-cause firings, which is what should follow his latest accident.Hegele is now on trial for reckless driving, which is extremely lenient considering the number of charges he could face for his actions. Undoubtedly, he will be leaving behind a bunch of frustrated, angry co-workers who likely cannot understand why someone so toxic was allowed to pollute their ranks for so long.But if anything's going to prevent future Hegeles, it's his agency realizing it's far too lax when it comes to handing out punishment for misconduct. Hegele managed to rack up several thousand dollars-worth of damages in his career, along with whatever collateral damage accrued from his sloppy habits and policework. In return, he received some stern paper-waving and two unpaid days off. Calling that "absurd" makes the word "absurd" as meaningless as "literally." It's horrendous and inexcusable. Hegele may be on his way out, but if Palm Beach County Sheriff's Department wants to be taken seriously, it will be sending a lot of supervisors and officials packing as well.

Permalink | Comments | Email This Story


Read more here

---
posted at: 12:00am on 23-Aug-2017
path: /Policy | permalink | edit (requires password)
0 comments, click here to add the first
---
---
Australian Gov't Accessed Domestic Metadata Thousands Of Times, Shared Some Of It With China

Furnished content.


The Australian government has released its latest report [PDF] on its domestic metadata collection efforts and it has a bit of surprising news in it. Josh Taylor and Paul Farrell of Buzzfeed report the Australian government isn't keeping all the domestic metadata it's hoovered up to itself. It's sharing it with several other countries, including one surprising name:
There were a total of 23 disclosures of information from the Australian Federal Police to enforcement agencies in other countries in that year. In addition to China, Australia handed over metadata to Taiwan, Hong Kong, Serbia, Switzerland, Solomon Islands, United Kingdom, New Zealand, Zimbabwe, Argentina, Slovenia, Canada, Germany, Singapore, Indonesia, the United States of America, Papua New Guinea, the Republic of Ireland, Netherlands, Spain, and France.
China's the odd one here and it only makes the list of Australian data-sharing partners because Australia has a distinct interest in extraditing criminals from China for prosecution. A 2007 mutual assistance treaty laid the groundwork for the handover of Australians' metadata, but this appears to be the first time Australia has actually done so.The spokesperson for the Australian Attorney-General's office says this is perfectly fine. In fact, Australia has already handed over metadata to Hong Kong, so why not China? Everyone's rights are being looked out for by the Australian government… according to the Australian government. This is from AG George Brandis' office:
"Given the global nature of serious transnational and organised crime, effective international cooperation is critical. Any cooperation, including with China, is subject to safeguards to ensure compliance with our international human rights obligations."
Adding a twist to this data-sharing arrangement is there might not have been any metadata to share in the first place. The government actually had to put a law in place demanding ISPs retain metadata for the government for an extended period of time… just in case the government decided it needed it. Left to their own devices, ISPs would have dumped the data as soon as practical (read: ran out of interested private partners). Now they're obliged to keep it… just in case Australia wants to hand it over to known humans rights violators like the Chinese government in exchange for extradition.There are other discomfiting details in the latest report. Last year, 33 authorizations were made to collect metadata on Australian journalists -- all of them coming from a single agency, the Western Australia Police. This low-key surveillance of journalists also comes courtesy of the same law changes that compelled ISPs to retain this metadata in the first place. As Taylor and Farrell report, the concessions made to pass the law limited the number of agencies with access to the data, but allowed law enforcement to target journalists -- provided they secure something called a "journalist information warrant," which is done in secret and allows the government to grab the information without the target being notified.Overall, the government accessed Australians' metadata (which may include web browsing history) thousands of times, mostly for banal reasons. Selling data retention to the public and hesitant legislators meant talking a lot about terrorism and child exploitation, but the numbers show those requests are far outnumbered by normal law enforcement work.
Of these requests, 57,166 were related to illicit drug offences, 25,245 requests were for homicide offences, and 4,454 requests were made to assist terrorism investigations.
For an outlay of $66 million in metadata costs (paid to ISPs, reimbursing 80% of their compliance costs), the government netted 366 arrests in 2015-16. This raises the question of how often metadata is accessed just because it can be accessed or for purely speculative reasons.

Permalink | Comments | Email This Story


Read more here

---
posted at: 12:00am on 23-Aug-2017
path: /Policy | permalink | edit (requires password)
0 comments, click here to add the first
---
---
A Google Tax Isn't Going To Give Publishers The Payout They Think It Will

Furnished content.


Somehow newspaper publishers -- especially those located in Europe -- believe the road to recovery is paved with income siphoned off Google. There have been plenty of proposed "snippet taxes" and other demands Google pay online publications for sending traffic their way. So far, nothing has panned out as the papers had hoped. In extreme cases, Google has offered to just stop sending any traffic their way by pulling out of the snippet-taxed market.The newspapers claim Google would be nothing without them, which is, at best, extremely dubious. There's a wealth of news and information out there that doesn't come from legacy newspaper publishers. The internet isn't going to be bereft of news services if certain papers decide to pull the plug because Google isn't propping them up.But even if they were right about this, there's a very good chance Google can't save them from drying up and blowing away. Media consultant Thomas Baekdal has done the math on proposed snippet taxes. Even with Google serving up more than a trillion search results a year, there's no money in taxing clicks.Baekdal's back-of-the-envelope math starts out big -- the only thing publications see when they start demanding link/snippet taxes:
First of all, Google is big, in fact, the current estimate is that Google is serving up between 1.5 to 2 trillion searches per year.That amounts to 125 billion searches per month.Google also makes a lot of money. In the last quarter, it made a stunning $26 billion, of which $4.1 billion was profit.
This is where most publications stop when griping about Google's billions in comparison to their declining net worths. Assuming the equation is zero sum is only part of the problem. The rest of it's the math they don't feel like doing. But Baekdal follows through. Not all of this profit is related to Google's searches. Alphabet -- Google's parent company -- has a lot of irons in the internet fire, some of them actually profitable. Stripping everything out but search revenue, we end up with this:
Google Search has a revenue of $4.65 billion per month, of which about $700 million (not billion) is profit per month.
Smaller, but still hundreds of millions more in profit than most papers make. Again, these are dollar signs in publications' eyes, each of them apparently believing a revenue-"sharing" plan forcibly applied to Google with net thousands of dollars in new revenue for each participant.Not so:
Now, we can take the $700 million in profit and divide that by the 125 billion searches to get the profit per search query.The result is that Google makes... $0.0056 per search query.
That's almost nothing, even for a publication receiving millions of hits via Google every month. As Baekdal does the math, the revenue per month is obviously nothing compared to what publications believe it should be. Even with every search monetized by Google's ad placement (which nets higher revenue for Google and more to "share" with publications), the total payout for a site receiving 3 million hits per month (Baekdal uses Denmark's largest paper as an example) would be between $930-1000/month. Not exactly business model-saving $$$. And not every search is monetized, so the payout would likely be even less.Nate Hoffelder of the Digital Reader points out Baekdal's math is slightly off, thanks to a misconception about how the snippet tax would be collected.
Baekdal made a couple goofs in his calculations (he thought Google would be paying for clicks rather than for impressions)...
But even so, there's no money there:
Google is making under 4 cents per search, and turning a profit of around a half a cent per search.Of course, that is an average across all of Google's search results, and it includes search terms and even whole verticals which are not monetized (Google News, for example). And that is also a global average and not based on EU revenues, so it is not 100% applicable. (And those calculations are based on a bunch of unsupported assumptions.)Leaving those caveats aside, the point that matters is that news publishers want Google to pay for the use of their links and snippets. This means that Google would need to take that 3.7 cents and divide it between all of the relevant links returned with each click of the search button (after taking a cut for itself).
That money is not going to go nearly as far as the news publishers think.Would having this math in front them cause publishers to rethink their plans to divert Google's "billions" into their own pockets? Probably not. Not understanding how this all actually works is extremely helpful when demanding a billion-dollar tech company start handing over cash for directing more traffic to the publications' sites. The very premise is beyond stupid, but it gets even more stupid when each publisher acts like the biggest cut of an apparently minuscule payout won't have to be shared with every other publisher whose sites end up in the same search results.If these publications are dying, it's not because of Google. And they apparently have enough cash flow to pay lawyers and lobbyists to keep pushing local governments to craft anti-internet legislation on their behalf.

Permalink | Comments | Email This Story


Read more here

---
posted at: 12:00am on 22-Aug-2017
path: /Policy | permalink | edit (requires password)
0 comments, click here to add the first
---
---
postPerspective Names Winners of Impact Awards from SIGGRAPH 2017

Furnished content.


Faceware Technologies, Maxon and Nvidia Honored for New Technologies. postPerspective, a source of creative and technology intelligence for the post production and production industries, announced the winners of the postPerspective Impact Awards from SIGGRAPH 2017. The postPerspective Impact Award winners from the 2017 SIGGRAPH show are: Faceware Technologies for Faceware Live 2.5 Maxon [...]

Read more here

---
posted at: 12:00am on 22-Aug-2017
path: /Online_Marketing | permalink | edit (requires password)
0 comments, click here to add the first
---
---
Tech Journalists Keep Completely Missing The Point Of Cord Cutting

Furnished content.


It has become the laziest "hot take" in technology media. Once a month or so, a writer decides to subscribe to as many streaming video services as possible. They then proudly declare that this whole cord cutting thing (ditching traditional cable TV for streaming video) is a waste of time. Why? For whatever reason, these writers feel compelled to try and use streaming alternatives to perfectly mirror the existing, bloated cable bundle consumers have spent two decades complaining about, only to shockingly wind up disappointed by the cost (gosh, it's almost as if broadcasters dictate the pricing for both services!).Each time one of these stories pops up (from Gizmodo to USAToday,) we note how these writers are completely missing the point. Cord cutters aren't trying to precisely mirror traditional cable bundle, they're simply looking for greater flexibility. Cord cutting provides just that, in that if you don't like sports -- for example -- you don't have to subscribe to any services that offer it. As such, "cord cutting is really expensive when I subscribe to every streaming service in the known universe" is just an odd narrative that just keeps bubbling up across various media outlets despite not really making much sense.The latest culprit is the New York Post, which recently penned a missive declaring that "streaming TV is getting as bad as cable." Why? Again, it's apparently because when you sign up for every streaming service imaginable, it starts to get somewhat expensive:
"Home entertainment is really starting to add up. Want to watch The Crown, The Handmaid's Tale, Transparent, Game of Thrones and Homeland? Prepare to drop $51 a month minimum. And that number doesn't even include your Internet package or basic options such as Food Network, Travel Channel and Syfy.And just when we thought we'd reached maximum capacity, in September, CBS will resurrect Star Trek for a new series called Discovery. Fans rejoiced at the announcement they'd been without a Trek series for 12 years until they made a rude discovery of their own: The new show would only be available on the CBS All Access app. That's $5.99 a month to basically watch one show. Absolutely nobody is signing up for the NCIS reruns. So now we're at $57 a month.
So, several things. One, $57 a month is still significantly less money that what many people pay for cable. Two, writers like this ignore a number of obvious realities that can lower your costs further, including the fact that countless people share streaming service passwords (something most streaming companies don't care about because they see it as free advertising). You also need to factor in things like over the air antennas (and the rising number of solutions that let you record this content to DVR), which provide additional options for less money -- or free.Writers like this also hysterically like to avoid so much as mentioning piracy. Too many writers bizarrely act as if you're not allowed to even acknowledge piracy exists because it's naughty. But if you're "analyzing" how much it costs for an ordinary consumer to get TV content and you're not factoring in piracy, you're missing a fairly massive part of the overall picture. It doesn't really matter if you or your publisher don't like it, or don't think people should be doing it. It's happening, it's part of the overall cost-saving picture, and it's something companies have to compete with. Yet it's never even mentioned in these reports.That said, journalists pushing the "if I buy everything in the store it gets expensive" narrative are missing the most important point: actual consumers repeatedly say cord cutting saves them significant sums of money each and every month. And if any of these writers had actually bothered to, say, talk to actual cord cutters, they would tell them the same thing.Every time a story like this pops up I enjoy heading over to Reddit where users quickly point out how cord cutting is saving them plenty of money. Why? Because it provides something most traditional cable providers aren't willing to: flexibility and choice. With cord cutting, the end user gets to decide how to best balance their viewing options to build a content package that works for them and their budget. That's in contrast to your cable provider, who'll consistently pay empty lip service to choice and flexibility, right before it raises both your cable bill and set top box rental fee.Yet somehow the reality that consumers are truly saving money escapes these pearl-clutching authors. Like in this recent story at Wired pushing the same, stale narrative. One user at Reddit put their objection to these reports rather succinctly:
"I don't know why every article like this dives into recreating cable, and then laments that it's not that much cheaper than cable. He's way more concerned with watching channels than watching shows or entertainment."
Look, if you really like paying a significant sum of money for 500 channels to a company with a worse customer service rating than the IRS nobody's stopping you. In fact, if you truly need to access every shred of programming imaginable and have oodles of disposable income, cable remains your best bet. But the idea that cord cutting is somehow "failing" just because it's not good at mirroring the abysmal value presented by the traditional cable bundle makes no coherent sense. At the very least, the next time you proudly declare that cord cutting doesn't save consumers money -- perhaps talk to some actual consumers first?

Permalink | Comments | Email This Story


Read more here

---
posted at: 12:00am on 22-Aug-2017
path: /Policy | permalink | edit (requires password)
0 comments, click here to add the first
---
---
This Week In Techdirt History: August 13th - 19th

Furnished content.


Five Years AgoThis week in 2012, while Amazon was realizing it had little choice but to get in on the patent portfolio buying game, Google was launching a prior art finder to help stop bad patents — though some worried it might be used by trolls to find targets. Meanwhile, Google also made the controversial decision to start filtering searches based on DMCA notices received by the site, but of course even this wasn't enough to satisfy the RIAA and MPAA.Also this week in 2012, we launched the Techdirt Insider Shop!Ten Years AgoThis week in 2007, the proliferation of DVRs and digital video made us ask if the concept of a "TV channel" still made any sense. Of course, the digital video side was still struggling, with all the official offerings pretty much sucking in the eyes of consumers, and with Google Video shutting down and eliminating videos people thought they had bought, and the P2P networks continuing to strive to go legit under the weight of lawsuits,and Universal Music thinking it can still release CDs in different countries at different times (okay that last one is music not video, but still). Given how amazingly well the copyright regime was going for the entertainment industries, is it any wonder the Senate was looking to impose the same thing on the fashion industry?Fifteen Years AgoThis week in 2002, we saw one reporter fired for having a blog and another fired after a congressman got mad about an email. Not great.And now, a brief world tour: South Korea was facing the same tensions over music sharing as the US; Europe was implementing its own version of the DMCA; Indian telecoms were trying to get instant messaging banned; Norway was struggling to find a judge who was tech-savvy enough to try the creator of DeCSS software; and in a story that is rather appropriate given current events, Russia charged an FBI agent with hacking.

Permalink | Comments | Email This Story


Read more here

---
posted at: 12:00am on 20-Aug-2017
path: /Policy | permalink | edit (requires password)
0 comments, click here to add the first
---
---
4C Surpasses $1 Billion in Annualized Media Spend & Introduces Pacing Dashboard

Furnished content.


4C Insights (4C), a data science and media technology company, announced that it passed the milestone of $1 billion in annualized media spend across its top-rated cross-channel advertising platform. In addition, 4C has unveiled its Pacing Dashboard, a new tool using machine-learning to optimize expenditure over the course of a campaign to ensure spend rates [...]

Read more here

---
posted at: 12:00am on 19-Aug-2017
path: /Online_Marketing | permalink | edit (requires password)
0 comments, click here to add the first
---
---
ARF Names Donato Chief Research Officer

Furnished content.


Nielsen CRO to guide ARF's research-based insights efforts. The Advertising Research Foundation (ARF) today announced that Paul Donato (pictured left) has been named Chief Research Officer. The appointment, effective October 1st, was made by Scott McDonald, President and CEO of the ARF. A highly-regarded and veteran leader in advertising research, Donato was EVP and Chief [...]

Read more here

---
posted at: 12:00am on 19-Aug-2017
path: /Online_Marketing | permalink | edit (requires password)
0 comments, click here to add the first
---
---
Welcome To The Technological Incarceration Project, Where Prison Walls Are Replaced By Sensors, Algorithms, And AI

Furnished content.


At heart, a prison is a place where freedom is taken away, and inmates are constrained in what they can do. Does that mean a prison has to consist of a special building with bars and prison guards? How about turning the home of a convicted criminal into a kind of virtual prison, where they are limited in their actions? That's what Dan Hunter, dean of Swinburne University's Law School in Melbourne, suggests, reported here by Australian Broadcast News:
Called the Technological Incarceration Project, the idea is to make not so much an internet of things as an internet of incarceration.Professor Hunter's team is researching an advanced form of home detention, using artificial intelligence, machine-learning algorithms and lightweight electronic sensors to monitor convicted offenders on a 24-hour basis.
The idea is to go beyond today's electronic tagging systems, which provide a relatively crude and sometimes circumventable form of surveillance, to one that is pervasive, intelligent -- and shockingly painful:
Under his team's proposal, offenders would be fitted with an electronic bracelet or anklet capable of delivering an incapacitating shock if an algorithm detects that a new crime or violation is about to be committed.That assessment would be made by a combination of biometric factors, such as voice recognition and facial analysis.
Leaving aside the obvious and important issue of how reliable the algorithms would be in judging when a violation was about to take place, there are a couple of other aspects of this approach worth noting. One is that it shifts the costs of incarceration from the state to the offender, who ends up paying for his or her upkeep in the virtual prison. That would obviously appeal to those who are concerned about the mounting cost to taxpayers of running expensive prisons. The virtual prison would also allow offenders to remain with their family, and thus offers the hope that they might be re-integrated into society more easily than when isolated in an unnatural prison setting. Irrespective of any possible financial benefits, that has to be a good reason to explore the option further.Follow me @glynmoody on Twitter or identi.ca, and +glynmoody on Google+

Permalink | Comments | Email This Story


Read more here

---
posted at: 12:00am on 19-Aug-2017
path: /Policy | permalink | edit (requires password)
0 comments, click here to add the first
---
---
The Dangerous Rise Of Unproductive Entrepreneurship

Furnished content.


For many years now, we've talked about Andy Kessler's concept of political entrepreneurs vs. market entrepreneurs. In Kessler's telling, market entrepreneurs are the kind of entrepreneurs that people usually think about -- the ones creating startups and high growth companies and the like. While not everyone appreciates it, those entrepreneurs tend to provide a lot more to the world than they take away. They may get filthy rich in the process, but they tend to make the world a better place by creating lots of value. The "political entrepreneurs," on the other hand, are those who basically look to abuse the system to create monopoly rents and to limit competition. Those entrepreneurs may also get filthy rich, but they tend to do it by limiting value and locking it up so that only they can get it. Obviously, one of those is a lot better for society than the other.Of course, this idea certainly didn't originate with Kessler, either. Just recently, we had James Allworth on our podcast where we talked about this issue in response to an excellent article he'd recently written about how prioritizing profit over democracy was actually damaging American entrepreneurship. In that article, he referred back to the work of William Baumol, who wrote a paper back in 1990, entitled: Entrepreneurship: Productive, Unproductive, and Destructive. As you can see, that one divides entrepreneurship into three categories. Productive loosely maps to "market entrepreneurs" in Kessler's world, while "Unproductive" loosely translates to "political entrepreneurs" as well. Baumol also includes destructive entrepreneurs, who are actively making the world worse -- and getting rich off of people's misery (think drug dealers, and such).But part of the point of Allworth's article is that it feels like too many people are just focusing on "profit" as the end goal, and thus either unwilling or unconcerned with determining if the entrepreneurship that drives the profit is "productive" or "unproductive." And, now the Economist has weighed in on this issue as well, noting that we're seeing more and more unproductive entrepreneurship in America, and that's a problem. The article focuses on the work of two economists, Robert Litan and Ian Hathaway, who are building on Baumol's concepts and are concerned about where things are heading. One interesting thing: they find that the issue can't be neatly put into the category of "too much regulation" or "too little regulation," but rather find that both of those situations can create the same rise in unproductive entrepreneurship:
What explains this shift? One factor appears to be the success of various professional groups in convincing the government to tailor regulation to their needs, for instance by lobbying for occupational licensing. Jason Furman, then the chair of the Council of Economic Advisors, observed in 2015 that the share of the American workforce covered by state licensing laws grew from less than 5% in the 1950s to 25% by 2008, arguing that this deterred new competition.The proliferation of occupational licensing might be seen as harmful overregulation. Other sectors are plagued by the opposite. Jeffrey Zhang, an economist at the Federal Reserve, argues that banking deregulation in the 1990s led to rapid bank concentration alongside sub-optimally higher levels of risk-taking. As a result, the salaries of senior bank employees grew rapidly. Zhang concludes that the rent-seeking enabled by financial deregulation played a sizeable role in the growth of income inequality: bankers were able to skew the system in their favour, to the detriment of everybody else.
Indeed, we see this in areas that we cover as well. Certainly it seems like letting the big cable and telco companies run free for a decade decreased competition, lowered the quality of service (massively) and allowed those companies to create massive monopoly rents for themselves. But in many other industries, we've pointed out the problems with excessive occupational licensing. I know not everyone agrees, but we think the rise of car hailing services and home sharing like Airbnb has been quite revolutionary (even if companies like Uber may have been run by some awful people). Similarly, we've discussed repeatedly how excess regulations in the drone space have really held back what could be a huge area of innovation.The Economist article suggests that the ability of industries to steer regulations in a way they want is a big part of the issue:
The success of such lobbying depends on the government's susceptibility. This does not appear to be in short supply in America. James E. Bessen, an economist at Boston University,links high profits through regulatory advantages to political factors including lobbying and campaign spending. The work of other economists reinforces his observation. Jeffrey R. Brown and Jiekun Huang, two researchers writing for the National Bureau of Economic Research, use data> from White House visitor logs during the Obama administration to show that corporate executives' meetings with White House staff were associated with a bump in their company stock price, more government contracts and positive regulatory decisions. Firms that had better access to the Obama White House also experienced a large drop in stock prices when the 2016 election result was announced.
In the tech world, this is unfortunate. It used to be that tech companies didn't need to have a presence in DC, because they could just innovate, rather than having to deal constantly with policy pressure. But, nowadays that's increasingly difficult -- and not necessarily because everyone else is lobbying -- but rather because the political landscape has become something of a shakedown game. As we've discussed in the past, while many outside of DC view lobbyists as making all of this happen, those involved suggest the roles are reversed here. Politicians -- desperate to raise campaign cash -- are often the ones reaching out to companies and basically threatening them with certain regulations if they don't decide to step up and donate.So what's the end result here? That's... not clear. Unfortunately, it appears that crony capitalism is on the rise, and with it, more and more unproductive entrepreneurship. The real problem, as James and I discussed in our podcast, is that this is unsustainable, and most likely will mean growing productive entrepreneurship happening elsewhere (and we're already seeing some evidence of that today). There certainly doesn't seem to be any real concerted effort to move away from unproductive entrepreneurship in the US -- but perhaps by making more people aware of it, people will start to recognize how big a problem it truly is.

Permalink | Comments | Email This Story


Read more here

---
posted at: 12:00am on 19-Aug-2017
path: /Policy | permalink | edit (requires password)
0 comments, click here to add the first
---
---
Focus on the Human Element to Fix Ad Fraud

Furnished content.


Recent headlines have forced advertisers and agencies to give ad verification a second look. With $16 billion set to be lost to fraud this year, it's not surprising that marketers now want more reassurance that their digital media buys are actually being seen by their intended audience. While it's long overdue that marketers and their [...]

Read more here

---
posted at: 12:00am on 18-Aug-2017
path: /Online_Marketing | permalink | edit (requires password)
0 comments, click here to add the first
---
---
EFF Pioneer Awards: Chelsea Manning, Annie Game... And Me

Furnished content.


So here's a bit of nice news. Yesterday EFF announced this year's Pioneer Award winners, and they included Chelsea Manning, Annie Game... and me. I'm humbled to win the award -- but especially to be included with Chelsea and Annie, both of whom have gone to amazing lengths, and often sacrificed tremendous amounts, to do what they believe in to help make the world a better place. I just write about stuff. If you read Techdirt, you probably know about Chelsea Manning already -- we've certainly written about her, what she's done for this country, and the travesty of the charges and punishment she faced. Frankly, it's a joke to put me in a list with Chelsea Manning. We don't belong in the same conversation, let alone getting the same award. As for Annie Game -- you might not know the name, but she's a force to be reckoned with as well. She runs IFEX, which is on the front lines around the globe -- especially in repressive authoritarian-led countries -- fighting to protect a press that has few legal protections and standing up for free expression and access to information in very real and tangible ways (and sometimes in dangerous environments). I aspire to do work that will someday put me on a level with the things both Chelsea and Annie have done -- but in the meantime, I'm happy to share this award with them.If you have not been, the Pioneer Awards event is always a blast, so if you're in the area on September 14th, please consider coming out to the ceremony. Tickets help support EFF, and I think we all know just how much amazing work EFF has done over the years.

Permalink | Comments | Email This Story


Read more here

---
posted at: 12:00am on 18-Aug-2017
path: /Policy | permalink | edit (requires password)
0 comments, click here to add the first
---
---
As HBO Screams About GoT Episodes Leaking From A Hack, HBO Leaks Next GoT Episode Early

Furnished content.


I love HBO's Game Of Thrones. I hate everything we have to write about it, however, because the stories are typically dumb in the usual ways that stories are dumb here at Techdirt. From HBO happily playing the evil villain in protecting the show's IP in the most overly-protectionist manner possible, to HBO screaming about the show being heavily pirated while everyone else comments about how good a thing that actually is, all the way up to the occasional overt hacking that occurs, where episodes from the show leak early, everybody freaks out, and then HBO and GoT go on to rake in tons of eyeballs and money anyway. One of these hacks just occurred, as you may know, resulting in a ransom not being paid to the hackers, who were then eventually arrested. While episode four of the current season did indeed get leaked, it wasn't the hackers who leaked it, but someone at an HBO distribution partner. So HBO screams about hacks while someone with in its own house is leaking episodes.And now it just appears to have happened again. Episode six has now leaked out and fingers are being pointed at the Spanish division of HBO itself for the leak.
Trouble continues for HBO as another episode of the popular Game of Thrones series has just leaked online, days ahead of the official premiere. Copies of the sixth episode of the current season, titled 'Death is the Enemy,' are currently circulating on various streaming portals, direct download, and torrent sites.At the moment it's not confirmed how the leak came about but some suggest that it was leaked by HBO itself in Spain. Several people have posted screenshots and videos that suggest it was made public by HBO unintentionally.
With no counter-narrative yet from HBO, which you'll recall loves to scream about hacks and piracy, the accidental leak from HBO is the only explanation on offer as of the time of this writing. And, look, mistakes like this happen. The point of this post isn't to point the finger and laugh at HBO for accidentally leaking an episode itself.No, the point is that these leaks just don't matter. The show continues to rack up the same astounding viewership numbers, leaks and all. It's wildly successful. It has been spun off into board games and all manner of merchandise. It's to the point that nobody batted an eye when HBO refused to pay the hackers' ransom to not release the episodes early. There would be no point. Hell, when the first four episodes of season five of the show were leaked early, that season broke the show's viewership records.So chill, HBO. Leaks from hackers, leaks from distributors, and leaks from your own offices aren't going to bring the piracy dragons to your doors to destroy your keep.

Permalink | Comments | Email This Story


Read more here

---
posted at: 12:00am on 18-Aug-2017
path: /Policy | permalink | edit (requires password)
0 comments, click here to add the first
---
---
plista and Jivox Partner to Launch an AI Powered Native Dynamic Creative Solution; A+E Network Unveils New Brand Campaign: Brave Storytellers

Furnished content.


plista, Xaxis' data-driven native advertising platform, and Jivox, a personalized digital marketing technology company, announced they are enabling real time creative optimization in programmatic native advertising. Their partnership combines the power of plista's access to audience data with Jivox's IQ platform, giving marketers the insights and the technology to deliver highly relevant native ads. According [...]

Read more here

---
posted at: 12:00am on 17-Aug-2017
path: /Online_Marketing | permalink | edit (requires password)
0 comments, click here to add the first
---
---
As A Streaming Future Looms, ESPN Is Damned If It Does, Damned If It Doesn't

Furnished content.


So for years we've examined how executives at ESPN completely whiffed at seeing the cord cutting revolution coming, and personified the industry's denial that a massive market (r)evolution was taking place. As viewers were beginning to drift away from traditional cable and erode revenues, ESPN executives were busy doubling down on bloated sports contracts and expensive Sportscenter set redesigns. Only once ESPN lost 10 million viewers in just a few years did executives finally acknowledge that cord cutting was a problem, though they subsequently have tried to downplay the threat at every opportunity.The question now is how to fix that problem. ESPN's first step was to try and save costs by firing oodles of on-air talent, but not the executives that failed to navigate this sea change. That has since been followed by ESPN-owner Disney recently proclaiming it would be offering two direct to consumer streaming platforms -- one stocked with Disney and Pixar fare, and the other being a direct to consumer ESPN product. During a recent earnings call, Disney CEO Bob Iger verbalized the company's slow epiphany in the face of cord cutting:
"We've got this unbelievably passionate base of Disney consumers worldwide that we've never had the opportunity to connect with directly other than through the parks, Iger said. It's high time we got into the business to accomplish that.Iger acknowledged that the decision to act was spurred by the disruption in the traditional TV eco-system that has been rocking ESPN for the past few years. But Disney's blue-chip brands give them a leg up in taking a radical new approach to reaching consumers.It's not just a defensive movie, it's an offensive move, Iger said.
Granted it's not really playing offense when you only react after worries about cord cutting and ratings slides causes a $22 billion valuation hit in just a few days, something Disney experienced last year. Still, it's good to see Disney pull its head out of the sand and embrace the idea of giving consumers what they want, even if the move is painfully belated and under-cooked. The problem for ESPN specifically, as many have been quick to point out, is that the company is still stuck between a rock and a hard place in terms of navigating the transition to streaming -- even if it does everything right (which it won't).There's plenty of reasons for that, the biggest being that streaming simply can't be as profitable as the long-standing practice of forcing cable TV customers on to bloated bundles filled with channels (like ESPN) that they may not want. ESPN currently makes $7.21 for each cable TV subscriber, many of which pay for ESPN begrudgingly. One survey found that 56% of ESPN viewers would ditch the channel if it meant saving that money off of their monthly bill. Fear of losing those customers was one of the reason ESPN sued Verizon when the company tried to take ESPN out of its core TV bundle.And while ESPN may now be technically doing the right thing in finally offering a direct-to-consumer streaming product, such an offering will only aid to expedite viewer defections, while ESPN's sports licensing costs remain the same:
"A streaming service, while it might attract sports fans who have cut the cord, won't solve ESPN's profit problems. Instead it will exacerbate them. Why? Because ESPN will continue to lose the millions upon millions of cable subscribers who pay for it but never watch it. Losing $7.21 from each non-watcher is going to be a revenue killer. There is no possible way the universe of sports fans who want ESPN can make up that revenue, even if they're charged more for a streaming service."
Traditionally, many cable and broadcast companies have tried to give the impression of adaptation by launching a streaming service, then saddling it with all manner of caveats to prevent existing, traditional cable TV customers from downgrading to the cheaper, more flexible streaming option. This really never works, but it looks like the path Iger and Disney are going to follow when it comes to ESPN's latest streaming venture:
"To make matters worse, Disney appears to be planning a streaming service that even the most rabid sports fan will be reluctant to pay for. All the good stuff big-time college football, professional basketball, the Monday night National Football League game will remain exclusively on ESPN's cable channels. The streaming service will get, well, other things. It's pretty clear that Iger is still trying to protect Disney's legacy cable business, and that his move to the internet is not exactly a wholehearted embrace."
In other words, ESPN's epiphany and transition isn't quite as profound as many are suggesting, and ESPN still somehow believes it can control the rate of evolution; a fool's errand. Many industry insiders also have told me over the years that ESPN's contracts with many cable providers state that should ESPN offer its own streaming services, cable providers will no longer be bound by restrictions forcing them to include ESPN in their core lineups, which will only accelerate the number of skinny bundle options without ESPN.It's a damned if you do and damned if you don't scenario for ESPN, and even if ESPN does all the right things here and offers a truly compelling streaming platform customers really enjoy -- there's simply no getting around the fact that this transition is still going to really hurt.

Permalink | Comments | Email This Story


Read more here

---
posted at: 12:00am on 17-Aug-2017
path: /Policy | permalink | edit (requires password)
0 comments, click here to add the first
---
---
Once Again, Rather Than Deleting Terrorist Propaganda, YouTube Deletes Evidence Of War Crimes

Furnished content.


It really was just last week that we were discussing the problems of telling platforms like YouTube to remove videos concerning "violent extremism" because it's often tough to tell the difference between videos that many people think are okay and ones that those same people think are not. But in that post, we also linked back to a story from 2013 in which -- after getting pressure from then Senator Joe Lieberman -- YouTube started removing "terrorist" videos, and in the process deleted a channel of people documenting atrocities in Syria.It appears that history is now repeating itself, because YouTube is getting some grief because (you guessed it), it's effort to keep extremist content off its platform has resulted in deleting a channel that was documenting evidence of war crimes in Syria.
YouTube is facing criticism after a new artificial intelligence program monitoring "extremist" content began flagging and removing masses of videos and blocking channels that document war crimes in the Middle East.Middle East Eye, the monitoring organisation Airwars and the open-source investigations site Bellingcat are among a number of sites that have had videos removed for breaching YouTube's Community Guidelines.
This comes just days after YouTube announced it was expanding its program to remove "terror content" from its platform -- including better "accuracy." Oops.Again, there are no easy answers here. You can certainly understand why no platform wants to host actual terrorism propaganda. And platforms should have the right to host or decline to host whatever content they want. The real issue is that we have more and more people -- including politicians -- demanding that these platforms must regulate, filter and moderate the content on their platform to remove "bad" speech. But in the over 4 years I've been asking this question since that last time we wrote about the shut down of the channel documenting atrocities, no one's explained to me how these platforms can distinguish videos celebrating atrocities from those documenting atrocities. And this gets even more complicated when you realize: sometimes those are the same videos. And sometimes, letting terrorists or others post the evidence of what they're doing, people are better able to stop that activity.There is plenty of "bad" content out there, but the kneejerk reaction that we need to censor it and take it down ignores how frequently that is likely to backfire -- as it clearly did in this case.

Permalink | Comments | Email This Story


Read more here

---
posted at: 12:00am on 17-Aug-2017
path: /Policy | permalink | edit (requires password)
0 comments, click here to add the first
---
---
The State of IAB's Ads.txt: Getintent's Study Shows Few Early Adopters

Furnished content.


Getintent has released a new study that digs into the implementation (or lack thereof) of IAB's Ads.txt over the digital landscape, especially when it comes to publishers adopting it. To conduct the study, CEO George Levin (pictured left) says, GetIntent's data team scraped through Alexa's top 1,000 websites, analyzing how many publishers have begun to [...]

Read more here

---
posted at: 12:00am on 16-Aug-2017
path: /Online_Marketing | permalink | edit (requires password)
0 comments, click here to add the first
---
---
Betting for Better Mobile Ad Performance

Furnished content.


Everyone remembers their first trip to Las Vegas, trying to decide in which slot machine to insert the quarter in order to receive an avalanche of quarters when pulling the machine's arm. Data scientists run very similar (though more statistically significant) analyses when determining how best to match the right mobile ad to the right [...]

Read more here

---
posted at: 12:00am on 16-Aug-2017
path: /Online_Marketing | permalink | edit (requires password)
0 comments, click here to add the first
---
---
One Twitter Account's Mission To Make White Supremacists Very, Very Famous

Furnished content.


After the ugly stain that was this past weekend, when a group of "protestors" took to the streets of Charlottesville to "protest" the removal of a statue commemorating some loser who lost a war because he was a loser, there has been an unfortunate strain of calls to crack down on speech rights of these imbeciles. It's exactly the wrong sort of reaction for a number of reasons, not the least of which is that starting down the road to relieving the rights to speech you don't like today can come back and bite you in your ass tomorrow. Our own Tim Cushing's take on how important it is to defend the speech rights of those we dislike the most is among the best I've read, but it focuses on the need to rally support for speech rights in the face of outrage. Left unsaid is at least one potential solution to the speech polution that occurrs when a bunch of race-obsessed jackwagons decide to throw a party: more speech and expression.To see one example of this in action, we can take a look at a delightful Twitter account, @YesYoureRacist, and its mission to make the sort of people that publicly expose themselves as racist very, very famous.
The @YesYoureRacist account began tweeting pictures of demonstrators on Saturday, asking, "If you recognize any of the Nazis marching in #Charlottesville, send me their names/profiles and I'll make them famous."It's been credited with outing a University of Nevada student, who acknowledges attending a rally in Charlottesville Friday night but maintains he is not a racist.
That student, of course, then went on to say that he was only attending the rally to preserve a statue of Robert E. Lee because he believes "the replacement of the statue will be the slow replacement of white heritage within the United States", which, you know... racist. If you've seen the now famous photos of the white supremacists marching, this student is the one you've seen screaming while wild-eyed. That's notable for a very specific reason: the people at these types of rallies used to wear hoods over their heads. And for good reason, as they didn't want the wider public to be able to identify them alongside their detestable beliefs.But not so in Charlottesville. Instead, the ralliers marched with their faces in full view of the public, allowing the man behind @YesYoureRacist to retweet the photos to his thousands of followers, identify them by name, find out where they go to school and/or work, and then contact those places to inform them they have a racist in their midst thus allowing them to take action if they choose. None of this, by the way, should be confused with doxxing, the process by which jerks on Twitter detail personal information from those that are trying to keep personal information secret. No, these protesters marched proudly in public, splashing their easily-identifiable faces all over the newswire. @YesYoureRacist, through speech and expression, is now simply making them even more famous.This isn't to say that all of this will go on without a hitch. It won't. Already there have been mistakes made in identifying some involved in the white supremacist marches. One man was misidentified when followers of @YesYoureRacist decided that passing resemblances without any further checking were enough to vilify a man who was not at the rally, is not a white supremacist, and in fact runs a laboratory dedicated to helping people. Because extremism is everywhere these days, this man was threatened to the point of his deciding his home was no longer safe.But that is a failure of a good idea gone too far, not of the idea of supercharging the fame of horrible people itself being bad. What is needed there is better speech and sleuthing, not an end to it. Free speech and expression gets the messiest in these sorts of endeavors, after all, and those mistakes don't nullify the overall good being done. As Ken "Popehat" White points out in a useful tweetstorm more speech is good, but so is a careful and proportional response:

Oh, and also this:

Now, if those currently calling for limiting the speech rights of white supremacists and Nazis had their way, how many less faces would we have in the photos of people that outed themselves? Far, far less, obviously. As I've always said, a big part of the reason I defend the rights of racists to be racists is because I want the racists to reveal themselves. And then folks like @YesYoureRacist can go about making them famous.

Permalink | Comments | Email This Story


Read more here

---
posted at: 12:00am on 16-Aug-2017
path: /Policy | permalink | edit (requires password)
0 comments, click here to add the first
---
---
Saudi Government Looking To Jail More Citizens For 'Harming Public Order' With Their Religious Tweets

Furnished content.


The internet may be an amazing communication tool, but it's also a handy way for governments to keep an eye on their citizens. Saudi Arabia uses the internet for multiple things -- mainly monitoring dissent and controlling communication.An expansive cybercrime law, coupled with longstanding statutes outlawing criticism of the official religion, have made it easy for the Saudi government to jail critics and cut off communications platforms. Bloggers have been imprisoned and encrypted services asked for technical details presumably in hopes of inserting the government into private conversations.The prosecution of speech the government doesn't like continues, as Reuters reports:
A group of Twitter users will be indicted in Saudi Arabia on charges of harming public order for threatening the "safety and moderate ideology of society" through extremism, according to a statement on state news agency SPA.The country's chief prosecutor summoned the Twitter users on Sunday, the statement said, without naming them or specifying how many were accused.
The substance of the offending tweets can only be speculated about. Presumably, they violated the kingdom's self-image and/or that of the prevailing religion. More statements were made by officials, but none of them offered clarity on the tweets' content. Instead, they were contradictory statements using the Saudi version of "We're big supporters of free speech, but.."
In a separate statement, Public Prosecutor Sheikh Saud bin Abdullah al-Muajab said he respected freedom of opinion but asserted his office's power to pursue cases against those who promote hatred or sectarianism, or mislead public opinion.
"Misleading public opinion" becomes a much vaguer complaint when the government defines what the public's opinion should be and enforces it with dissent-crushing laws. There's no church/state separation at play either, so religious leaders are pretty much political leaders, and "misleading public opinion" could be nothing more than a disagreement over interpretations of a religious text. In most countries, the worst that might happen is a ruined Thanksgiving dinner. Over there, it's jail time and a possible beating.In an absurd twist, Saudi Arabia will host 2020's G20 summit -- an annual gathering of world leaders, most of which hail from a freer world. Because of this, some leaders will be hesitant to condemn the Saudi kingdom for its continued oppression of speech. If things don't change tremendously over the next few years, participating in the G20 summit will amount to tacit approval of the Saudi government's abuses and will legitimize ongoing censorship.

Permalink | Comments | Email This Story


Read more here

---
posted at: 12:00am on 16-Aug-2017
path: /Policy | permalink | edit (requires password)
0 comments, click here to add the first
---
---
Sticky Content Launches Native Advertising Network

Furnished content.


PA Group's creative content agency partners with native advertising platform Nativo to offer leading brand clients access to publisher audiences at scale. Sticky Content, a creative content agency, is launching a new bespoke branded content feed and inviting publishers to opt in and leverage native monetisation. Sticky Content is part of the PA Group, the [...]

Read more here

---
posted at: 12:00am on 15-Aug-2017
path: /Online_Marketing | permalink | edit (requires password)
0 comments, click here to add the first
---
---
Makes You ThinkViant & Urban Science Integration: Automotive marketers can connect omni-channel ad exposure to dealership sales daily

Furnished content.


Viant, a Time Inc., people-based advertising technology company, announced an expanded partnership with Urban Science, a global automotive performance improvement consultant. For automotive marketers, this deeper collaboration solves the challenge of targeting in-market customers while enabling them, for the first time, to quickly and accurately attribute a sale to those consumers who were exposed to [...]

Read more here

---
posted at: 12:00am on 15-Aug-2017
path: /Online_Marketing | permalink | edit (requires password)
0 comments, click here to add the first
---
---
Danish University And Industry Work Together On Open Science Platform Whose Results Will All Be Patent-Free

Furnished content.


Here on Techdirt, we write a lot about patents. Mostly, it's about their huge downsides -- the stupid patents that should never have been awarded, or the parasitic patent trolls that feed off companies doing innovative work. The obvious solution is to get rid of patents, but the idea is always met with howls of derision, as if the entire system of today's research and development would collapse, and a new dark age would be upon us. It's hard to refute that claim with evidence to the contrary because most people -- other than a few brave souls like Elon Musk -- are reluctant to find out what happens if they don't cling to patents. Against that background, it's great to see Aarhus University in Denmark announce a new open science initiative that will eschew patents on researchers' work completely:
The platform has been established with funds from the Danish Industry Foundation and it combines basic research with industrial innovation in a completely new way, ensuring that industry and the universities get greater benefit from each other's knowledge and technology.University researchers and companies collaborate across the board to create fundamental new knowledge that is constantly made available to everyone -- and which nobody may patent. On the contrary, everyone is subsequently freely able to use the knowledge to develop and patent their own unique products.
According to Aarhus University, Danish industry loves it:
The idea of collaborating in such a patent-free zone has aroused enormous interest in industry and among companies that otherwise use considerable resources on protecting their intellectual property rights.
The attraction seems to be that an open platform will make it easier for companies -- particularly smaller ones -- to gain access to innovative technologies at an early stage, without needing to worry about patents and licensing. Aarhus University hopes that the approach will also allow researchers to take greater risks with their work, rather than sticking with safer, less ambitious projects, as has happened in the past. The first example is already up and running. It is called SPOMAN (Smart Polymer Materials and Nano-Composites), and has a project page hosted on the Open Science Framework site:
In this project, you will find minutes from the Open Science meetings, current status of the initiative, general presentations etc. More importantly, this project has links to the individual activities and research projects under Open Science. In these projects, the research progress, lab journals and more are found.
Combined with the no-patent promise, you don't get much more open than that.Follow me @glynmoody on Twitter or identi.ca, and +glynmoody on Google+

Permalink | Comments | Email This Story


Read more here

---
posted at: 12:00am on 15-Aug-2017
path: /Policy | permalink | edit (requires password)
0 comments, click here to add the first
---
---
Lawyer: Yahoo Lost Sec. 230 Immunity Because It Didn't Hand Over Personal Info; Court: GTFO

Furnished content.


Sometimes litigants start out with a good case... or at least a credible one. Then they ruin it by getting creative. The day-to-day work of adjudicating may be a bit dry, but novel legal arguments rarely provide anything more than entertainment for bystanders.Lawyer and author Thomas Hall originally sued three individuals for alleged online harassment. According to his first complaint, Hall had drawn the ire of supposed white supremacists who bombarded him with hundreds of "threatening and disparaging emails." Hall sought a restraining order against the three defendants, but apparently needed a bit more personal info before he could get that order approved. [via Eric Goldman]That's when he got creative. Having received no help from Yahoo in identifying the people behind the alleged harassment campaign, Hall decided to sue Yahoo as well. That's when the case went from credible to WTF. From the decision [PDF]:
On August 29 2014, Hall filed the instant action against Lund, Jessop, and Dunk for intentional infliction of emotional distress, libel, false light invasion of privacy, and invasion of privacy. In addition to those named or identified in the previous harassment action, Hall named as a defendant derHoaxster@gmail.com (derHoaxster), and alleged that derHoaxster had "published multiple statements disparaging Plaintiff as dishonest in his law practice and in his personal life." Hall also named Yahoo as a defendant, based on allegations that Yahoo had published or republished threatening and defamatory statements made by Lund, Jessop, Dunk, and derHoaxster.
Yahoo, naturally, claimed it had done no such thing. It also pointed out postings by third parties were the third parties' problem, not Yahoo's. Hall, however, argued Yahoo could be proven to be responsible for the supposed republished content. The court humored him. Hall did not fail to disappoint.
On July 17, 2015, Hall filed a first amended complaint (FAC) that included the same causes of action alleged in his initial complaint as well as a new fifth cause of action against Yahoo for intentional interference with contract. In the new cause of action, Hall alleged that Yahoo had flooded his America Online (AOL) email account with more than 2000 emails denigrating AOL's services. Hall's FAC also alleged that Yahoo was not shielded by the CDA because Yahoo had failed to identify the users of the screen names who had posted defamatory statements about him, and that Yahoo itself was the "content provider" of those statements.
This was Hall's attempt to peel back Yahoo's Section 230 immunity. It's an interesting theory -- Yahoo's failure to identify strips it of immunity. It's also one without any legal basis. This amended complaint didn't do much for Hall. Yahoo responded with one of its own under California's anti-SLAPP law. In support of its motion, Yahoo submitted an affidavit stating it did not create any of the content in its forums, bulletin boards, chatrooms, etc.Hall simply doubled down.
Hall opposed the demurrer and anti-SLAPP motion, arguing that Yahoo was not shielded from liability under the CDA because it had not provided, in response to Hall's discovery requests, telephone numbers for the users of the screen names "pddunk@yahoo.com" and "derHoaxster@yahoo.com."
The anti-SLAPP motion was granted and Hall appealed. The appeals court takes particular interest in Hall's bizarre Section 230 theories.
Hall's argument that Yahoo was required to identify the persons who posted the objectionable content by providing the names, addresses, telephone numbers, or other identifying information for such persons is legally unsupported. The CDA contains no such requirement, and Hall cites no authority that construes the statute to impose such a requirement. Delfino v. Agilent Technologies, Inc. (2006) 145 Cal.App.4th 790 (Delfino), a case on which Hall relies, undermines rather than supports his position. The court in Delfino concluded that because "there was no evidence that Agilent [the interactive computer service provider] played any role whatsoever in 'the creation or development' of" the objectionable content that was the subject of the action, it clearly satisfied the third element required for a finding of CDA immunity. (Id. at p. 807.) Here, there was undisputed evidence that Yahoo was not responsible, in whole or in part, for the content of the emails and posts that are the subject of Hall's claims. The trial court accordingly did not err by granting the anti-SLAPP motion.
As the court points out earlier in the decision, Yahoo's declaration that it did not post or publish the allegedly defamatory content went uncontested by Hall. Instead, Hall picked his misunderstanding of Section 230 as the hill to die on. On top of having his lawsuit dismissed (both for failure to state a claim and under California's anti-SLAPP law), Hall will now be paying Yahoo's legal cost.The decision here is another reminder of two things:1. There is still no federal anti-SLAPP law, something that would greatly discourage baseless lawsuits like these from being brought in federal court. It would also discourage the same behavior in state courts, which is where this one was filed.2. Section 230 provides important protections for service providers who are almost always the easiest party to find and serve, even if they've done nothing else but provide a platform for people to speak their minds.

Permalink | Comments | Email This Story


Read more here

---
posted at: 12:00am on 15-Aug-2017
path: /Policy | permalink | edit (requires password)
0 comments, click here to add the first
---
---
This Week In Techdirt History: August 6th - 12th

Furnished content.


Five Years AgoThis week in 2012, we saw a couple interesting leaks. The fair use text from the TPP was made public, and we discovered (with little surprise) that the US proposals were about weakening fair use, not strengthening it. Meanwhile, a leak of MPAA documents revealed their plans to use sock puppets to smear Richard O'Dwyer, the TVShack operator that the agency was trying to extradite from the UK. And speaking of questionable extraditions, we wondered why New Zealand prosecutors were trying so hard to prevent the release of videos of the raid on Kim Dotcom's home — but were again unsurprised when some portions were released and even NZ police admitted it was "over the top".Ten Years AgoThis week in 2007, school boards were finally slowly starting to get over their fear about kids and the internet, folks were pushing hard for a ban on all the "internet hunting" that wasn't actually happening, and the New York Times was getting ready to pull the plug on its failed premium paywall experiment, TimesSelect. Meanwhile, in a display that is mostly just sad when you look back on it, Blockbuster bought Movielink from Hollywood for a pittance, hoping it could transform it into a real player in the digital media space.Fifteen Years AgoBlockbuster was at it this week in 2002 as well, finally eyeing competition from Netflix (still just a mailing subscription service at the time) and considering launching something similar, while the TV industry was fighting to try to make DVRs useless alongside the introduction of digital TV. We also enjoyed a three part series from Wired about the insane radio dominance of Clear Channel. And we took an interesting look at EULAs, which weren't quite as bad then, as evidenced by the surprise and concern over a new Windows EULA that allows Microsoft to update your system when it chooses.

Permalink | Comments | Email This Story


Read more here

---
posted at: 12:00am on 13-Aug-2017
path: /Policy | permalink | edit (requires password)
0 comments, click here to add the first
---
---
Makes You ThinkViant and Urban Science Integration: Automotive marketers can connect omni-channel ad exposure to dealership sales daily

Furnished content.


Viant, a Time Inc., people-based advertising technology company, announced an expanded partnership with Urban Science, a global automotive performance improvement consultant. For automotive marketers, this deeper collaboration solves the challenge of targeting in-market customers while enabling them, for the first time, to quickly and accurately attribute a sale to those consumers who were exposed to [...]

Read more here

---
posted at: 12:00am on 12-Aug-2017
path: /Online_Marketing | permalink | edit (requires password)
0 comments, click here to add the first
---
---
Court Tells Government Sticking FOIA Waivers In Plea Agreements Is Probably A Bad Idea

Furnished content.


Criminal defendants entering in plea agreements can waive all sorts of rights, including appeals of sentences and evidence challenges. The government trades rights for years, in the interest of securing convictions. But can someone be asked to sign away their FOIA rights? The government clearly thinks so. This is from a recent D.C. Appeals Court decision [PDF]:
In March 2007, William Price pled guilty in the Western District of Missouri to two offenses involving production and receipt of child pornography. In exchange for a favorable sentencing recommendation from the government, Price entered into a plea agreement that included a waiver of his rights under FOIA to records connected to his case. He was sentenced to fifty years' imprisonment and is currently incarcerated.[...]Specifically, Price agreed towaive[] all of his rights, whether asserted directly or by a representative, to request or receive from any department or agency of the United States any records pertaining to the investigation or prosecution of this case including, without limitation, any records that may be sought under the Freedom of Information Act, 5 U.S.C. § 552, or the Privacy Act of 1974, 5 U.S.C. § 552a.
The court notes FOIA waivers are neither "common nor unheard of."
A recent study of the various kinds of waivers included in plea agreements found that, in 2009, 25% of robbery plea agreements and 23% of arson plea agreements contained a FOIA waiver.
Price did end up submitting an FOIA in 2011. But it wasn't directly related to the case. He was seeking documents related to his ex-wife, from whom he'd obtained a privacy waiver. The FBI denied the request, claiming Price was attempting to indirectly circumvent his waiver agreement.The government also claimed the FOIA lawsuit Price filed pro se wasn't actually an FOIA lawsuit. The court disagrees.
The government argues that this suit is an attempt by Price to challenge his conviction or sentence that turns on whether his waiver was knowing, voluntary, and intelligent. We see it differently. This is a FOIA suit in which we are asked to determine de novo whether the FBI lawfully withheld records that Price requested.
The court doesn't have much sympathy for the plaintiff's argument that the FBI's denial creates another FOIA exemption, one that isn't statutorily-supported. The court points out it does nothing of the sort. The FBI is only denying records to Price, but those records can still be accessed by another person. As such, they are not covered by a phantom exemption, but rather Price himself is forbidden from accessing these records via a contract he signed with the government.As the court points out, allowing Price to access these documents despite his plea agreement with the government would result in FOIA chaos. When FOIA lawsuit settlements are obtained, requesters often agree to the receipt of certain documents, rather than everything they've sought. The agreement states they cannot pursue the denied documents or engage in further litigation over these denied documents. If contracts like these aren't honored, the government would never offer to settle FOIA litigation because plaintiffs could just file new requests for denied documents and engage in further litigation despite having agreed explicitly to refrain from further requests and lawsuits. It's a good point, albeit one that ignores the fact most plaintiffs don't have unlimited funds for FOIA litigation, whereas the government's litigation funding will never dry up, no matter how many litigants it does battle with.But the court does have a problem with FOIA waivers in general. As the court sees it, the waiver serves no purpose in terms of adjudicating criminal defendants.
More fundamentally, in responding to Price's public policy-based challenge, the government has not pointed us to any legitimate criminal-justice interest served by including a waiver of FOIA rights in Price's plea agreement. Amicus argues, and all parties agree, that a "prosecutor is permitted to consider only legitimate criminal justice concerns in striking [a plea] bargain—concerns such as rehabilitation, allocation of criminal justice resources, the strength of the evidence against the defendant, and the extent of [a defendant's] cooperation with the authorities..."[...]Indeed, all the government says is that "the public interest in the efficient and effective prosecution and conviction of sex offenders . . . is considerable and outweighs whatever public interest may exist in the [contents of the] investigation and prosecution files of [a] single defendant." Appellee Br. 36. But how? Certainly litigating FOIA disputes in court can be burdensome for the parties involved, as the government notes, see id. at 46, but in what way do FOIA waivers actually support "efficient and effective prosecution"? The government leaves us to guess.
The government's first reason for securing FOIA waivers? The people we lock up get bored and make us do extra work.
When pressed at oral argument about what legitimate criminal-justice purpose FOIA waivers might serve, the government simply responded: "Prisoners frankly have a lot of time on their hands and they write a lot of FOIA requests, and it is a burden to agencies especially like the FBI . . . ."
The government also claimed a lack of FOIA waivers would undercut the "finality" of agreed-to plea deals. The court finds this argument ridiculous.
[I]n another point gone missing from the government's brief and raised by its counsel only at oral argument, FOIA waivers may occasionally promote the government's legitimate interest in finality. But as best we can tell, FOIA waivers promote finality only by making it more difficult for criminal defendants to uncover exculpatory information or material showing that their counsel provided ineffective assistance. That argument takes the finality interest too far. After all, a defendant can never waive his right to bring a colorable claim of ineffective assistance of counsel, even though such claims undermine finality.
The court also points out the government didn't raise either of these arguments in its brief. In general, appeals courts are extremely uninterested in new legal arguments raised at the last minute, especially when years of litigation have come and gone before they even view the cases.But it goes further than that. The court says FOIA is a vehicle of government accountability that must remain open to criminal defendants. In some cases, it's the only way for defendants to gain access to documents relevant to their prosecution.
FOIA thus provides an important vehicle for vindicating significant rights—and for keeping prosecutors honest. Indeed, in some cases it provides the only vehicle. And the government, at least in this case, has not told or shown us how taking that tool away from criminal defendants serves the interests of justice compared to the harms those waivers cause.
The court sums up its decision by calling out the government for attempting to further tilt an already-slanted legal playing field.
[T]his uneven power dynamic lurks in the background in cases like these and calls for a careful consideration of Price's claim. Here Price has shown, through real-world examples, that enforcing a FOIA waiver would make it harder for litigants in his position to discover potentially exculpatory information or material supporting an ineffective-assistance-of-counsel claim. This is especially true given that, "with rare exceptions, only the waivor" in such cases "has the requisite knowledge and interest to lodge a FOIA request in the first place." Amicus Br. 27. On the other side of the scale, the government has offered us nothing more than the unsupported blanket assertion that FOIA waivers assist in effective and efficient prosecution, without any support or explanation how. Under these particular circumstances, and based on the briefing in this case, we have little trouble in concluding that the public interest in enforcing Price's waiver is outweighed by the harm to public policy that enforcement would cause.
But even as it strips away the government's blanket assertions, the court reminds readers (and potential litigants) that it's not offering a blanket of its own.
To be clear, we do not hold that FOIA waivers in plea agreements are always unenforceable. We simply hold that the government may not invoke Price's FOIA waiver as a basis for denying him access to the records he requests because, in this case, the government has given us no adequate rationale for enforcing this waiver in light of the public-policy harms Price has identified. That's it.
So, FOIA waivers will remain part of plea agreements. But this instructive ruling should give defendants some guidance on how to better challenge these waivers.

Permalink | Comments | Email This Story


Read more here

---
posted at: 12:00am on 12-Aug-2017
path: /Policy | permalink | edit (requires password)
0 comments, click here to add the first
---
---
Paris Olympic Committee To Consider eSports For 2024

Furnished content.


While eSports, or competitive video gaming, has now been a thing for some time, it's rather swift rise in stature is still sprinting past milestones. Once a hobby sport relegated primarily to a few countries in Asia, eSports has since seen its inclusion in college athletics, in coverage on ESPN, and into the business models for real-life major sports leagues. If you were tracking what would be the next natural progression on the eSports legitimacy map, you wouldn't be surprised that the latest milestone reached is the consideration for making eSports a medal event in the Paris Olympic games scheduled for 2024.
The Paris Olympic bid committee will consider esports for inclusion as a medal event in the 2024 Olympic Games, according to Tony Estanguet, the committee's co-president. Estanguet told the Associated Press that talks have been scheduled with the International Olympic Committee and with esports representatives "to better understand what the process is and why it is such a success."Estanguet also had some thoughts for esports skeptics out there: "We have to look at it because we can't say, 'It's not us. It's not about Olympics.' The youth, yes they are interested in esport and this kind of thing. Let's look at it. Let's meet them. Let's try if we can find some bridges."
If you might be thinking that this consideration will meet the same swift death past niche competitions have met at Mount Olympics -- competitive poker for instance -- it's worth noting that the distinction here is the medal event, not the inclusion in Olympic games generally. The Rio games already showcased eSports competitions as exhibition matches and Asia's Olympic Council has already included medal events for eSports in the 2022 Asian Games. It seems whatever fortifications have been built against eSports gaining entry to the Olympic castle have already been splintered, making eSports' inclusion in 2024 all the more possible.Still, we'll have to wait to find out the verdict on this one.
The Paris Olympics 2024 program will be finalized after the 2020 Tokyo Olympics, so the committee will have years to consider the question and take note of the reception to these showcase competitions."There is some time to look at it, to interact, to engage," said Estanguet. "The IOC will have the last say, if they want esports on the program."
I for one am greatly looking forward to the great fustercluck that will be the IOC's enforcement of its claimed intellectual property rights over the broadcasting of competitions using copyrighted and trademarked gaming content specifically to a fanbase that, by its nature, knows how to use technology to subvert both. Should be fun.

Permalink | Comments | Email This Story


Read more here

---
posted at: 12:00am on 12-Aug-2017
path: /Policy | permalink | edit (requires password)
0 comments, click here to add the first
---
---
The 6 Major Cyber Security Risks to Cloud Computing

Furnished content.


The global cloud market is expected to grow to $190+ billions by 2020 (as estimated by Forrester); that's a whopping number. Cloud computing has brought the advantage of lower cost of ownership of IT applications, super fast time to market, and unmatched surges in employee productivity. From storage to data analytics, applications of all scales [...]

Read more here

---
posted at: 12:00am on 11-Aug-2017
path: /Online_Marketing | permalink | edit (requires password)
0 comments, click here to add the first
---
---
Elsevier Continues To Build Its Monopoly Solution For All Aspects Of Scholarly Communication

Furnished content.


Techdirt has just written about the amazing achievements of Sci-Hub, and how it now offers the vast majority of academic papers free online. One implication may be that traditional publishing, with high-cost journals hidden behind paywalls, is no longer viable. But as we noted, that doesn't mean that traditional publishers will disappear. For one thing, many are embracing open access, and finding it pretty profitable (some would say too profitable thanks to things like "double dipping".) But there's another way that academic publishers, particularly the biggest ones with deep pockets, can head off the threat to their profits from developments like Sci-Hub and open access: by diversifying.Mike wrote about one example last year, when Elsevier bought the preprint service Social Science Research Network (SSRN), arguably the most popular repository of research in the fields of economics, law and the social sciences. Since SSRN deals in preprints, which can be freely downloaded, sites like Sci-Hub are no threat. Similarly, preprints are generally posted before submission to journals, and therefore can flourish whether or not those journals are open access. Now we have yet another significant move by Elsevier, reported here on the Scholarly Kitchen blog:
Elsevier announces its acquisition of bepress. In a move entirely consistent with its strategy to pivot beyond content licensing to preprints, analytics, workflow, and decision-support, Elsevier is now a major if not the foremost single player in the institutional repository landscape. If successful, and there are some risks, this acquisition will position Elsevier as an increasingly dominant player in preprints, continuing its march to adopt and coopt open access.
As that post explains, Bepress is not a publishing company, but seeks to provide key elements of the general infrastructure needed for scholarly communications. That includes things like repositories -- the stores of articles produced by researchers at an institution, or covering a specific field -- and "showcases". Bepress's product in this field is called Digital Commons. It claims to be:
the only comprehensive showcase that lets institutions publish, manage, and increase recognition for everything produced on campus -- and the only institutional repository and publishing platform that integrates with a full faculty research and impact suite.
It's a shrewd acquisition by Elsevier. It continues to move the company beyond the role of a traditional publisher into one that can offer a complete solution for the academic world, with products and services handling every aspect of scholarly work. By acquiring more and more parts of this solution, Elsevier can integrate them ever-more tightly, which will encourage users of one element to adopt others. If this process of integration can be carried out successfully, it will leave Elsevier with almost total control of the sector, beyond even today's already profitable position.That may be great for Elsevier shareholders, but it limits choices for the academic community. Fortunately, there are ways to counter Elsevier's rise to monopoly power. Techdirt wrote about one of them last year, when a new open preprint repository for the social sciences, SocArXiv, was created soon after Elsevier bought SSRN. There are already a number of open source alternatives to Bepress products, and supporting those rather than moving to Elsevier-owned services is an obvious move for those in the academic community who wish to preserve their independence. The problem is that doing so is likely to require a certain amount of effort, and it may be that institutions, libraries and academics don't have the time or energy to do that, and they will simply sign up to Elsevier's monoculture without worrying too much about the long-term consequences.Follow me @glynmoody on Twitter or identi.ca, and +glynmoody on Google+

Permalink | Comments | Email This Story


Read more here

---
posted at: 12:00am on 11-Aug-2017
path: /Policy | permalink | edit (requires password)
0 comments, click here to add the first
---
---
Court Sends John Oliver, HBO Back To State Court To Fight Bob Murray

Furnished content.


Second Bob Murray post in a day? Second Bob Murray post in a day! It would appear that the whole ACLU amicus brief side show will remain a side show. The federal district court has sent the case back to state court where it originated. We had written about HBO moving the case to federal court and (correctly) predicted that Murray would likely try to have it sent back to state court, but (incorrectly) predicted that it wouldn't work.Just as background: in many cases, defendants want these cases in federal court because of the general belief (and you can debate whether this is accurate or not) that federal court judges are more sophisticated in understanding legal issues than their state court counterparts. This can be a little unfair to state judges (and a little too nice to some federal judges), but the general rule of thumb is if you have a strong case, it's better to be in federal court. But, this case is moving back to state court over lack of "diversity." I'll leave it to lawyers to offer a more complete explanation of diversity, but the short layman's version is that it's basically about whether or not the parties are in different states. If they are, you can move to federal court. If they aren't, you're in state court. As we explained, HBO/John Oliver had tried to argue that Murray's inclusion of various West Virginia companies that he owned was a fraudulent attempt to avoid diversity rules, as those companies weren't really mentioned in Oliver's piece. Murray and Murray Energy are based in Ohio. Oliver and HBO are based in NY.However, here the court finds that it was proper for Murray to include the various West Virginia coal mining companies he owns as plaintiffs.
The Plaintiff Corporations in question were, therefore, properly joined, and the caseshould be remanded to state court. First, Mr. Murray is the CEO and director of each of thePlaintiff Corporations and is listed as the controller of the mines owned by thosecorporations. Not only is Mr. Murray heavily interrelated with these corporations in a formalbusiness sense, but a reasonable person who knows of Mr. Murray, especially in WestVirginia or another coal state, would find it nearly impossible to separate Mr. Murray fromhis corporations and mines. With such a strong interrelationship between Mr. Murray andthe Plaintiff Corporations, defamatory statements made about Mr. Murray in hisprofessional capacity may be easily seen as negatively implicating the operation of hiscorporations.
The court admits that the statements by Oliver were about Murray himself, and not his companies, but says the two are so closely identified with one another that it doesn't matter for this purpose. Also some of the comments Oliver made, while about Murray, were specifically about actions at Murray-owned companies.
The allegedly defamatory statements made about Mr. Murray did refer to him in hisprofessional capacity. First, the Crandall Canyon Statement refers to a collapse at a mineMr. Murray chaired and operated regarding the cause of the collapse. Second, The BlackLung Statement refers to Mr. Murray in his professional capacity because his decisionsregarding Black Lung regulation would be made as the chairman and operator of the mines.The alleged character assassinations of Mr. Murray, including the Geriatric Dr. EvilStatement, refer to Mr. Murray in his capacity as a private individual because they bear norelation to his professional conduct. However, because the interrelationship between Mr.Murray and the Plaintiff Corporations is so strong, it is possible that those comments maydefame the corporations if it was determined that the comments discredited the way thePlaintiff Corporations were operated. The Crandall Canyon statement implies that thePlaintiff Corporations are run by a dishonest figure, while the Black Lung statement impliesa lack of care for the safety of Mr. Murray's employees. Even without the characterstatements, there would be sufficient cause for the Plaintiff Corporations to have a possiblechance of success in a defamation action based on comments made about Mr. Murray
Random aside: for reasons that I do not understand, in the midst of the above paragraph the court adds a footnote explaining Dr. Evil in much greater details than seems necessary.
1 For those who might not be familiar, Dr. Evil, whose real name is Douglas Evil Powers,gained notoriety as the villain of the Austin Powers film franchise. He is a parody of Ernst StavroBlofeld, a nemesis of James Bond. Along with his cat, Mr. Bigglesworth, a colorful supportingentourage, and a plethora of secret lairs, Dr. Evil made several attempts at taking over the world,before ultimately finding redemption by the end of the final film.
First: SPOILER ALERT. And second, I mean, sure. That's a decent summary (and I must admit I don't remember Dr. Evil even having a real name, but it's been a while since I've seen the films), but I'm not sure why this footnote is necessary in a straightforward decision to remand. Almost feels like the judge wanted to get in something oddly humorous in such a weird case.But back to the meat of the ruling. The court says that since the statements could defame the companies in West Virginia and (whoops...) HBO and those West Virginia coal companies are incorporated in Delaware, there's no diversity jurisdiction to move the case to federal court:
Defendants' primary contention is that the Plaintiff Corporationswere not properly joined because the defamatory statements were not of and concerningthe corporations, giving the corporations no possibility of asserting a right to relief. Asdiscussed herein, this Court finds that defamatory statements made about an executive ofa business may be sufficient to defame his business where the statement was made aboutthe individual in his professional capacity and reflects negatively on the operation of thebusiness. Therefore, the Plaintiff Corporations may have been defamed by statementsmade about Mr. Murray, giving them a possibility of success in this action as set forth byAshworth, 395 F.Supp.2d at 403. Because the Plaintiff Corporations have this possibilityof success, they were properly joined. This joinder destroys the diversity jurisdiction, whichwould have allowed a removal to this Court because the Plaintiff Corporations and HomeBox Office, Inc. are all incorporated in Delaware. Therefore, this action should be remandedto state court.
All in all, a pretty straightforward decision on remanding -- and, of course, it makes no statement on the merits (or lack thereof) of the actual defamation claims. This is probably not a big deal in the overall case, as Oliver/HBO's argument is much, much stronger when it comes to whether or not his statements were defamatory (as the ACLU so nicely explained in their now-irrelevant amicus brief), but it is at least something of a setback for Oliver and HBO. And, in case you're wondering, the 4th Circuit (where this is) does not tend to allow remand orders like this to be appealed. So they're likely stuck in state court. That's a bit of a hassle for Oliver/HBO, and a bigger annoyance for reporters like myself who do have access to federal court records while state court records in West Virginia are (annoyingly) not so easy to access.

Permalink | Comments | Email This Story


Read more here

---
posted at: 12:00am on 11-Aug-2017
path: /Policy | permalink | edit (requires password)
0 comments, click here to add the first
---
---
Social Affinity: A Powerful New Metric

Furnished content.


As social media user data proliferates, Affinity Answers has found that marketers often make the mistake of equating passive user actions such as "likes" as indicators of interest in their products or services. In contrast, Affinity Answers reveals that reciprocal, highly interactive social media activities such as commenting, photo posting, liking specific pieces of content, [...]

Read more here

---
posted at: 12:00am on 10-Aug-2017
path: /Online_Marketing | permalink | edit (requires password)
0 comments, click here to add the first
---
---
Complaint Filed Over Sketchy VPN Service

Furnished content.


VPNs are important... for some situations. Unfortunately, the message that many have received in hearing about the importance of VPNs is that they somehow "protect your privacy." But that's always been wrong. They just move the privacy questions somewhere else. And sometimes it's a sketchy place. A few months back we discussed this very issue with some security experts on our podcast. All VPNs do is create a secure tunnel from where you are to somewhere else. That's useful if you don't want other people sitting in the Starbucks with you to pick up your unencrypted traffic (or other people in your hotel on the hotel WiFi), but it doesn't solve anything on larger privacy questions. The always excellent SwitfOnSecurity summed it up nicely recently:

Basically, you're just moving the risk elsewhere, and you're trusting whoever your VPN provider is -- and they may very well be worse than whatever it is you're trying to avoid. The specific use case that's almost never recommended is using a VPN on your home network (with a few specific exceptions). You may not trust Comcast/AT&T/whatever, but they may actually be a lot more serious about protecting you than a fly-by-night VPN provider.But with so many VPN providers out there, it's not always clear how legit they are, and there certainly have been rumors and complaints about some of them. Now, the Center for Democracy and Technology (CDT) has filed an FTC complaint against one of the more well known VPN providers, Hotspot Shield VPN. You can read the short complaint yourself, but the short version is CDT says that Hotspot Shield VPN makes claims about privacy that are... not accurate, and argues that these are deceptive trade practices.
Hotspot Shield makes strong claims about the privacy and security of its data collectionand sharing practices. CEO David Gorodyansky has stated that we never log or storeuser data. The company's website promises Anonymous Browsing and notes thatHotspot Shield keeps no logs of your online activity or personal information. HotspotShield further differentiates itself from ...disreputable providers [that] are able to offerfree VPN services [ ] because they make their money tracking and selling their users'activities by claiming that Hotspot Shield neither tracks nor sells customers'information.
Take a wild guess what's coming next...
While connection logs can be designed to be minimally privacy-invasive, HotspotShield engages in logging practices around user connection data, beyond troubleshootingtechnical issues. The service uses this information to identify [a user's] general location,improve the Service, or optimize advertisements displayed through the Service. IPaddresses, unique device identifiers, and other application information are regularlycollected by Hotspot Shield.
And then this:
While insisting that it does not make money from selling customer data, Hotspot Shieldpromises to connect advertisers to unique users that are frequent visitors of travel, retail,business, and finance websites. Moreover, these entities have access to IP addresses anddevice identifiers collected via Hotspot Shield. Even if Hotspot Shield only provideshashed or proxy IP addresses to these partners, third parties can also link informationabout web-viewing habits while using the Hotspot Shield by cross-referencing cookies,identifiers, or other information.
And more:
Contrary to Hotspot Shield's claims, the VPN has been found to be actively injectingJavaScript codes using iframes for advertising and tracking purposes. An iframe, orinline frame, is an HTML tag that can be used to embed content from another site orservice onto a webpage; iframes are frequently used to insert advertising, but can also beused to inject other malicious or unwanted code onto a webpage.Further analysis of Hotspot Shield's reverse-engineered source code revealed that theVPN uses more than five different third-party tracking libraries, contradictingstatements that Hotspot Shield ensures anonymous and private web browsing.
But, wait, there's more...
Additional research has revealed that Hotspot Shield further redirects e-commerce trafficto partnering domains. For example, when a user connects through the VPN to accessspecific commercial web domains, including major online retailers like and , the application can intercept and redirectHTTP requests to partner websites that include online advertising companies.
And just one more thing...
Consumers have reported instances of credit card fraud after purchasing the Elitepaid-version of Hotspot Shield VPN. One consumer reported thousands of dollars incredit card charges, as well as other suspicious online activity.
There's even more in the complaint, but those are some highlights. CDT claims that these are deceptive trade practices. Of course, the FTC doesn't need to do anything here. Such a complaint is basically asking the FTC to investigate and do something, and the FTC doesn't always do so. But at the very least, it may wake some people up about being careful which VPNs they use.

Permalink | Comments | Email This Story


Read more here

---
posted at: 12:00am on 10-Aug-2017
path: /Policy | permalink | edit (requires password)
0 comments, click here to add the first
---
---
North Carolina Passes An Entirely Misguided Restore Campus Free Speech Act

Furnished content.


You will recall that we were just discussing a proposed law in Wisconsin that sought to do a number of things on college campuses, including limit the ability to protest and shout down controversial speakers, as well as mandating quite insanely that school administrations must "remain neutral" on the "controversial" topics of the day. It's a source of frustration for me that it's not immediately clear how bad an idea this is for any number of reasons. My two chief complaints about the law, built upon a legislative proposal from the Goldwater Institute, are how broad a range of topics this could conceivably cover and how it quite plainly seeks to favor one form of speech over another. Put simply, giving state governments oversight about which topics a university administration is allowed to opine while also mandating punishments for students who protest to shout down speakers is about as anti-free speech as it gets, even as the proponents of the legislation attempt to shroud themselves in that most sacred of American ideals.Well, North Carolina also had a similar bill under consideration, and indeed the state went ahead and passed its Restore Campus Free Speech Act. When you travel to that National Review link and/or read the pull quotes below, keep in mind that these are the words of a supporter of the bill and someone, Stanley Kurtz, who worked on the original Goldwater proposal.
The North Carolina Restore Campus Free Speech Act achieves most of what the Goldwater proposal sets out to do. It ensures that University of North Carolina policy will strongly affirm the importance of free expression. It prevents administrators from disinviting speakers whom members of the campus community wish to hear from. It establishes a system of disciplinary sanctions for students and anyone else who interferes with the free-speech rights of others, and ensures that students will be informed of those sanctions at freshman orientation. It reaffirms the principle that universities, at the official institutional level, ought to remain neutral on issues of public controversy to encourage the widest possible range of opinion and dialogue within the university itself. And it authorizes a special committee created by the Board of Regents to issue a yearly report to the public, the regents, the governor, and the legislature on the administrative handling of free-speech issues.
It all sounds so reasonable until you actually think about the implications of the law. Let's address them in order.To start, requiring a university to affirm the importance of free expression is the kind of pablum born from trying to establish that there is a problem where one doesn't actually exist. Does anyone imagine that polling the nation's universities on this question would result in some schools saying, "Meh, free expression isn't that big a deal"? Come on.As for disinviting speakers that "members of the campus wish to hear from", let's talk about that. First, how many members of campus are we talking about? And how are we to gauge their interest? If some tiny college group wants to invite a controversial speaker to campus to speak, where 90% of the campus doesn't want them anywhere near the campus, the administration is simply supposed to keep its hands tied? Or are the numbers something different? All of this is unclear in the law, even as it happily neuters a school's ability to manage its own campus. Why is a state legislature a better arbiter of who belongs on campus than the school itself?Then there are the disciplinary sanctions on students that "interfere with the free-speech rights of others". This is the really silly part, because it seeks to scholastically criminalize speech in order to protect speech. The proponents of this law will want to say that this refers to students rioting, or accosting would-be invited speakers, but there are already laws on the books to prosecute those crimes. Instead, this law seeks to punish students that attempt to shut down speaking engagements via peaceful protest, which is a form of speech. The law originally required mandatory suspension from school for students who are found to have violated the law twice. The universities beat that back and had it struck, but the proponents of the bill aren't even pretending that they aren't trying to stop anything other than the speech of students, while also detailing how its newly-created committee reports will be used to simply toss out adminstrators lovers of the law don't like.
Without the mandatory suspension for a second offense, the university could conceivably undermine the law through lax enforcement. Yet it's not as simple as that. If the university refuses to discipline shout-downs in the wake of passage of this law, there will be consequences. For one thing, the annual report of the Board of Governors will either condemn the refusal to discipline, or the committee will itself be subject to public criticism. A negative report on the administrative handling of discipline would give the Board of Regents a reason to replace administrators, and legislators a reason to cut university funds.
Punishing "shout-downs"? That's a pretty bald-faced acknowledgement that this bill will curb the free speech of students in favor of the free speech of invited speakers. In other words, this bill cuts in only one direction: students that are paying to attend school now have less speech rights than guests invited onto the campus. If that doesn't immediately demonstrate how flatly gross this bill is, you need to recalibrate your sensors.Look, I said this in the last post, but I'll say it again: anyone that wants to say that campuses today are not as open to outside or unpopular viewpoints as they once were or should be won't get anything other than agreement for me. I tend to think the problem is overstated in certain circles, but I do agree that campuses today are generally less open-minded than they should be. But the solution to that is to win the argument via speech, not to run crying to state legislatures to simply curb the speech of others.

Permalink | Comments | Email This Story


Read more here

---
posted at: 12:00am on 10-Aug-2017
path: /Policy | permalink | edit (requires password)
0 comments, click here to add the first
---
---
How AI Will Make Brands' Content Safer

Furnished content.


Right now, brands are finding themselves increasingly preoccupied with the issue of brand safety. In the days when advertising was a more manual process, conducted solely in print publications and on billboards and television screens, this wasn't so much of an issue: brands dictated where their ads would go, and didn't have to worry about [...]

Read more here

---
posted at: 12:00am on 09-Aug-2017
path: /Online_Marketing | permalink | edit (requires password)
0 comments, click here to add the first
---
---
Streaming: A Paradigm Shift

Furnished content.


Q: It was recently reported that Netflix subscriptions have surpassed cable subscriptions. What does this mean for advertisers? How should they adjust their approach to TV and video advertising in the wake of changing consumption habits? A: In many ways, changing consumption habits has been a boon for advertisers. With these new forms of media [...]

Read more here

---
posted at: 12:00am on 09-Aug-2017
path: /Online_Marketing | permalink | edit (requires password)
0 comments, click here to add the first
---
---
The Last Word: 4 Experts on Google's New Ad Tests for Fraud

Furnished content.


Google has been undergoing tests with media companies to weed out fraudulent digital ads that are being improperly bought and sold as premiums. This all boils down to the importance of transparency in the ad industry. Jason Beckerman, CEO Unified; Henrik Busch, Managing Director and Co-founder Blackwood Seven; John Donahue, Chief Product & Marketing Officer, [...]

Read more here

---
posted at: 12:00am on 09-Aug-2017
path: /Online_Marketing | permalink | edit (requires password)
0 comments, click here to add the first
---
---
Appeals Court Agrees: Awful Patent Used To Shake Down Podcasters Is Invalid

Furnished content.


Hey, a bit of good news! For years now we've covered the saga of Personal Audio, the "company" that claimed it held a patent (US Patent 8,112,504) that covered podcasting itself. The actual patent is about delivering news on audio cassettes, but give lawyers enough old patents and they'll twist them to be about anything. The company sent threat letters to a bunch of popular podcasts, and actually sued a few. EFF filed to invalidate the patent back in 2013 and finally succeeded in 2015. But... Personal Audio appealed.But the company won't be getting what it wants, as the Court of Appeals for the Federal Circuit (CAFC) has gotten this one right: it's sided with EFF and said that the patent is invalid.EFF had filed what's known as an Inter Partes Review (IPR) process, pointing out some prior art and arguing "obviousness" as well, and the Patent Office review board had agreed. Personal Audio tried to argue that the Patent Trial and Appeal Board (PTAB) misconstrued some of its claims, but the court notes that they're the freaking patent office, and they can construe claims however they want. Well, that's not quite how it was put, but:
The PTAB is authorized to construe the claims in accordancewith their broadest reasonable interpretation...
It then goes through and affirms all of how PTAB construed the various claims, saying they are perfectly reasonable constructions and then concludes, simply:
We have considered all of Personal Audio's arguments,and affirm the PTAB's conclusion that the challengedclaims are anticipated by the Patrick/CBCreference, and alternatively that the claims are invalid asobvious in view of the Compton/CNN reference.
And thus, the patent is still invalid. Personal Audio can appeal to the Supreme Court (which seems unlikely to take such a straightforward case), but EFF says it's ready if it does go that far:
Although we're happy that this patent is still invalid, Personal Audio could seek review at the Supreme Court, said Vera Ranieri, Staff Attorney at EFF. We'll be there if they do.


Permalink | Comments | Email This Story


Read more here

---
posted at: 12:00am on 09-Aug-2017
path: /Policy | permalink | edit (requires password)
0 comments, click here to add the first
---
---
Section 230 Matters. Congress Needs To Be Reminded Of That

Furnished content.


If you represent a tech company, please consider signing our letter to Congress from tech companies about concerns regarding the latest attempt to dismantle Section 230 of the CDA in a manner that will be completely counterproductive to the stated goals of the bill. Sex trafficking is an incredibly serious issue, and we support efforts by law enforcement and various groups to fight it -- but we are greatly concerned that the approach being put forth here will actually be counterproductive to that goal, and create numerous other problems.As we've discussed over the past week, Congress has launched a highly questionable attempt to modify Section 230 of the CDA, ostensibly as an effort to takedown Backpage (ignoring (1) that they already passed another law two years ago targeting Backpage and then never used it (2) that the DOJ is already able to go after Backpage if it broke the law and may be investigating the company as we speak and (3) that Backpage has already shut down its adult section), but which will actually create havoc for basically the entire internet. It will do a variety of damaging things, including opening up every tech platform to frivolous lawsuits from individuals and fishing expeditions from states Attorneys General, if anyone uses any part of a platform in a manner that touches on sex trafficking. We've already discussed how the bill could kill Airbnb, for example.But, really, the worst part of the bill is that it's entirely counterproductive. The tech industry may not be experts in trafficking, but we now have decades of experience dealing with what happens when you blame platforms for the actions of their users -- and the bill here won't help deal with trafficking, but could make a bad problem worse. CDA 230 works by encouraging platforms to moderate their content, by making sure that any attempts to moderate don't make the platform liable for the actions of users. This enables platform companies to freely monitor usage and manage their platforms responsibly. But under the new bill, should it become law, any "knowledge" of trafficking activity using the platform puts the platform itself at risk of violating both civil and criminal law. As such, any monitoring behavior is likely to be used against the platform. This only incentivizes companies to take a total "hands-off" approach to policing their own platform. And this is doubly ridiculous because the tech industry has worked closely with law enforcement over the years to combat trafficking, creating a variety of tech platforms and using big data to help find, target and stop trafficking. But under this bill, participating in those programs very likely will be used against these platforms. And this would be a real tragedy as it could lead to more trafficking, rather than less.And, on top of that, as we saw when Craigslist was targeted in the past and trafficking just moved over to Backpage, the trafficking will continue and will move to platforms less interested in working with law enforcement (perhaps overseas platforms). The end result: (1) doesn't stop trafficking, (2) pushes tech companies not to cooperate for fear of greater liability and (3) creates massive other problems for those tech companies in the way of increased liability and frivolous lawsuits. It's a bad idea on nearly every front.Mike Godwin has summarized the problems of the bill nicely with the following analogy:
... the bill would be as if Congress decided that FedEx was legally liable for anything illegal it ever carries, even where it's ignorant of the infraction and acts in good faith. That would be a crazy notion in itself, but rather than applying only to FedEx's tech equivalentsthe giants like Google and Facebookit also would apply to smaller, less well-moneyed services like Wikipedia. Even if the larger internet companies can bear the burden of defending against a vastly increased number of prosecutions and lawsuitsand that's by no means certainit would be fatal for smaller companies and startups. Amending Section 230's broad liability protection for internet service providers would expand the scope of criminal and civil liability for those services in ways that would force the tech companies to drastically alter or eliminate features that users have come to rely on. It could strangle many internet startups in their cribs.
Because of all of this, our think tank organization, the Copia Institute, teamed up with our friends at Engine to put together an open letter from tech companies to Congress about this bill. We've put it up at 230matters.com. Some great tech/internet companies have already signed onto the letter, including Reddit, GitHub, Cloudflare, Medium, Automattic, Rackspace, Tucows and more. We'll be sending a second version of the letter in a few weeks, so if you represent a tech/internet company and have the authority to do so, you can sign the letter on that site (if you work at such a company and don't have the authority, please forward this to someone who does...). We all support the larger goal of stopping sex trafficking, but as these tech companies know all too well, this bill will actually harm that goal by making it harder for the companies to help in that process.

Permalink | Comments | Email This Story


Read more here

---
posted at: 12:00am on 09-Aug-2017
path: /Policy | permalink | edit (requires password)
0 comments, click here to add the first
---
---
This Week In Techdirt History: July 30th - August 5th

Furnished content.


Five Years AgoThis week in 2012, it was Olympic time — which also means, time to be frustrated with NBC's exclusive coverage. One journalist who was highly critical of the network ended up getting his Twitter account suspended, then eventually reinstated, with the end result (of course) of a massive Streisand Effect. Meanwhile, a leaked document revealed the unsurprising fact that the IFPI had no plans to share any money it got from The Pirate Bay with musicians, the MPAA was hosting movie screenings to get cozy with congress, and for some reason Homeland Security was getting in on the YouTube takedown game.Ten Years AgoThis week in 2007, as had been the case for many years and still is to this day, e-voting machines were found to have terrible security. That particular report came from California, but was quickly followed up by a similar one from Florida, and then a source-code review that also uncovered numerous vulnerabilities. And yet election officials, as always, defended the machines — perhaps because of so many of the officials used to work at the companies that make them?Fifteen Years AgoThis week in 2002, people were digging deeper into the many horrors of the bill that would make it legal for Hollywood to hack your computer in its crusade against piracy. Not that this was the only bad internet bill being considered — Congress was also looking into making even more stringent anti-circumvention laws than those in the DMCA. The same DMCA that, the very same week, was being used by HP to threaten security researchers who revealed a vulnerability in their software (though they later backed down). Amidst all this, we were glad to see some attempts to wake academics up to the dangers of the DMCA.

Permalink | Comments | Email This Story


Read more here

---
posted at: 12:00am on 06-Aug-2017
path: /Policy | permalink | edit (requires password)
0 comments, click here to add the first
---
---
4C's Q2 State of Social Advertising

Furnished content.


The war between Google and Facebook comes down to audience attention," says Aaron Goldman, 4C CMO (pictured left). "Whoever can hold it the longest across screens will win. As the premier format for long-form attention, the battle lines are drawn around video. Historically YouTube has given Google a leg up but Facebook is gaining ground [...]

Read more here

---
posted at: 12:00am on 05-Aug-2017
path: /Online_Marketing | permalink | edit (requires password)
0 comments, click here to add the first
---
---
Jeff Sessions Suggests He's Steering The DOJ Towards Prosecuting More Journalists

Furnished content.


Jeff Sessions and the DOJ are back to threatening leakers again. It seems counterproductive, considering each new threat of leak investigations does little to stem the steady flow of leaks. But the new DOJ boss seems ready to go further than his predecessors.Having already expressed an interest in taking care of Obama's unfinished business by going after Wikileaks, Sessions now appears to be headed towards threatening journalism and the First Amendment itself. This would be a new direction for the Justice Department. A 2013 report by the DOJ stated it was unwilling to consider the punishment of journalists during leak investigations, except as a last resort.
As an initial matter, it bears emphasis that it has been and remains the Department's policy that members of the news media will not be subject to prosecution based solely on newsgathering activities. Furthermore, in light of the importance of the constitutionally protected newsgathering process, the Department views the use of tools to seek evidence from or involving the news media as an extraordinary measure.
Journalists have been subpoenaed before in leak investigations, but the DOJ has generally been unwilling to jail journalists for refusing to hand over information on their sources. Jeff Sessions, however, seems less concerned about using the weight of the law against members of the press.In his written remarks before a press briefing on national security leaks, Sessions said this:
I have listened to career investigators and prosecutors about how to most successfully investigate and prosecute these matters. At their suggestion, one of the things we are doing is reviewing policies affecting media subpoenas. We respect the important role that the press plays and will give them respect, but it is not unlimited. They cannot place lives at risk with impunity. We must balance their role with protecting our national security and the lives of those who serve in our intelligence community, the armed forces, and all law abiding Americans.
This strongly suggests the 2013 guidelines on "new media" will be rewritten by Sessions' DOJ to justify increased prosecutions of journalists. This is a dangerous step forward, especially in an era where leaks seem to be coming faster than journalists can publish them. Throwing a few journalists in jail for contempt creates a severe chilling effect. Even the enhanced threat of prosecution may be enough to discourage journalists from publishing leaked docs or working with government sources.Sessions was asked directly if this administration would prosecute journalists. He refused to answer the question before ending the briefing. This would be the second time Sessions has dodged this question -- the first being Sen. Klobluchar's question along the same lines during his confirmation hearing. What better way to send a chilling message to journalists then telling them their freedom might be at stake as they attend a press briefing.

Permalink | Comments | Email This Story


Read more here

---
posted at: 12:00am on 05-Aug-2017
path: /Policy | permalink | edit (requires password)
0 comments, click here to add the first
---
---
Once Again With Feeling: 'Anonymized' Data Isn't Really Anonymous

Furnished content.


For years, the companies that hoover up your internet browsing and other data have proclaimed that you don't really have anything to worry about, because the data collected on you is "anonymized." In other words, because the data collected about you is assigned a random number and not your name, you should be entirely comfortable with everything from your car to your smart toaster hoovering up your daily habits and selling them to the highest bidder. But studies have repeatedly shown that it only takes a few additional contextual clues to flesh out individual identities. So in an era of cellular location, GPS, and even smart electricity data collection, it doesn't take much work to build a pretty reliable profile on who you are and what you've been up to.The latest case in point: German journalist Svea Eckert and data scientist Andreas Dewes recently descended upon Defcon to once again make this point, releasing a new report highlighting how "anonymous" browsing data is anything but. The duo found it relatively trivial to obtain clickstream browsing data from numerous companies simply by posing as a fake marketing company, replete with a website filled with many nice pictures and some marketing buzzwords." Ironically, some of this data was gleaned from companies that profess to offer you additional layers of privacy, including safe surfing tool Web of Trust.It didn't take long before the pair was able to obtain a database containing more than 3 billion URLs from roughly three million German internet users, spread across roughly 9 million different websites. However easy obtaining the "private" and "anonymous" browsing data was, using this data to quickly and easily identify individual users was even easier:
"Dewes described some methods by which a canny broker can find an individual in the noise, just from a long list of URLs and timestamps. Some make things very easy: for instance, anyone who visits their own analytics page on Twitter ends up with a URL in their browsing record which contains their Twitter username, and is only visible to them. Find that URL, and you've linked the anonymous data to an actual person. A similar trick works for German social networking site Xing."
The pair also highlighted how repetitive visitation of websites specific to you (your bank, your hobbies, your neighborhood) help further narrow down your identity:
"For other users, a more probabilistic approach can deanonymise them. For instance, a mere 10 URLs can be enough to uniquely identify someone - just think, for instance, of how few people there are at your company, with your bank, your hobby, your preferred newspaper and your mobile phone provider. By creating fingerprints from the data, it's possible to compare it to other, more public, sources of what URLs people have visited, such as social media accounts, or public YouTube playlists."
Of course this is nothing new, and researchers have been making this precise point for several years now. Princeton researcher Arvind Narayanan in particular has been warning that anonymous data isn't really anonymous for the better part of the last decade, yet somehow the message never seems to resonate, and everyone from broadband providers to internet of things companies continue to pretend that "anonymization" of data is some kind of impenetrable, mystical firewall preventing companies or hackers from identifying you.

Permalink | Comments | Email This Story


Read more here

---
posted at: 12:00am on 05-Aug-2017
path: /Policy | permalink | edit (requires password)
0 comments, click here to add the first
---
---
Daniel Dowling Joins Ad-Juster; DataXu Launches OneView; IAB Names Craig Coleman VP Mktg; OrionStar Wins Challenge to ID 1MM Celebs with AI

Furnished content.


Disney's Daniel Dowling Joins Ad-Juster as Product Manager. Ad-Juster, a fully automated reconciliation and aggregation reporting system, announced that Daniel Dowling, who has spent the past decade with various divisions of The Walt Disney Company, has joined Ad-Juster as Product Manager, a newly created position in the company's San Diego HQ. Mr. Dowling will develop [...]

Read more here

---
posted at: 12:00am on 05-Aug-2017
path: /Online_Marketing | permalink | edit (requires password)
0 comments, click here to add the first
---
---
Stupid Patent of the Month: HP Patents Reminder Messages

Furnished content.


On July 25, 2017, the Patent Office issued a patent to HP on reminder messages. Someone needs to remind the Patent Office to look at the real world before issuing patents.United States Patent No. 9,715,680 (the '680 patent) is titled "Reminder messages." While the patent application does suggest some minor tweaks to standard automated reminders, none of these supposed additions deserve patent protection.Claim 1 of the patent states (comments in brackets):
A non-transitory computer-readable storage medium containing instructions, the instructions when executed by a processor causing the processor to [use a computer to]:receive at a first computer system, via a network, event data descriptive of an event to occur at an event time [get event and time information];receive via the network, reminder data descriptive of a reminder time to occur on or before the event time [get the reminder time];at a time after receipt of the event data, receive via the network article data descriptive of an article to be associated with the event, the article data created during an electronic scanning operation [receive some additional information (created by scanning) relating to the event]; andat the reminder time send via the network a reminder message describing the event and the article to a second computer system, for presentation at the second computer system [at the reminder time, send the reminder message].
Although this claim uses some obscure language (like "non-transitory computer-readable storage medium" and "article data"), it describes a quite mundane process. The "article data" is simply additional information associated with an event. For example, 'buy a cake' might be included with a birthday reminder. The patent also requires that this extra information be input via a "scanning operation" (e.g. scanning a QR code).
The '680 patent comes from an application filed in July 2012. It is supposed to represent a non-obvious advance on technology that existed before that date. Of course, reminder messages were standard many years before the application was filed. And just a few minutes of research reveals that QR codes were already used to encode information for reminder messages. For example, QRickit suggested using QR codes for calendar events and reminders (with the option of adding additional information beyond the event descriptor). This 2011 article suggests using QR codes to embed information such as "assignments for the week." The only even arguable difference from the prior art is that the patent's claims require the "article data" to be received after the event data. In our view, that is not a distinction that warrants the government-granted monopoly power inherent in a patent.The Patent Office reviewed HP's application for years without ever considering any real-world products. Indeed, the examiner considered only patents and patent applications. We have complained before that the Patent Office seems to operate in an alternative universe where only patents provide evidence of the state of the art in software. The fact that the Patent Office doesn't take developments in real software into account in its assessment of prior art speaks poorly for its ability to determine whether patent applications actually reflect new inventions.In addition to failing to consider real products, the Patent Office gives little weight to common sense and takes an extremely rigid approach to evaluating whether or not a patent application is obvious. This leads to patents on things like taking photos against a white background, filming a yoga class, voting for a favorite photo, and out-of-office email. Much of the responsibility for this mess rests with the Federal Circuit, which has failed to apply a Supreme Court case called KSR v. Teleflex that calls for a flexible, common sense approach to obviousness. Together with Public Knowledge, EFF recently filed an amicus brief [PDF] asking the Supreme Court to consider the obviousness standard in patent law and to reaffirm that examiners can reject common sense combinations of known elements.Even leaving obviousness aside, HP's patent application still should have been rejected under Alice v. CLS Bank. In Alice, the Supreme Court ruled that an abstract idea does not become eligible for a patent simply by being implemented on a generic computer. As with many software patents, the patent goes out of its way to explain that its method can be implemented on a generic computer, or, as the patent puts it "generally any computer." Despite this, the prosecution history [PDF] reveals that the examiner never even mentioned Alice, even in office actions written well after the Supreme Court's decision came down. We have written many times (e.g. 1, 2, 3, and 4) to protest that the Patent Office is not doing enough to diligently apply the Alice decision. The '680 patent provides yet another example of abstract software patents being issued despite the Supreme Court's ruling.In case you want to set a reminder, the '680 patent will expire on December 16, 2035.Republished from the EFF's Stupid Patent of the Month series.

Permalink | Comments | Email This Story


Read more here

---
posted at: 12:00am on 04-Aug-2017
path: /Policy | permalink | edit (requires password)
0 comments, click here to add the first
---
---
Now is the Time to Reunite Media & Creative

Furnished content.


Cannes is possibly the only time of year when advertising creative gets its due, with words like brilliant bandied about in headlines. This year's event even came on the heels of recent announcements that major holding companies will merge creative and media together under one P&L. But post-Cannes, that's all we're left with: effusive language, [...]

Read more here

---
posted at: 12:00am on 04-Aug-2017
path: /Online_Marketing | permalink | edit (requires password)
0 comments, click here to add the first
---
---
Twitter Suspends Popehat For Writing About Violent Threats He Received From Another Twitter User

Furnished content.


Twitter has gotten a lot of flack over the years for how it responds to threats and abuse online -- much of it deserved. The company insists that it's gotten much better about this, and now responds much more quickly to inappropriate threats or abuse online. But doing so is often difficult and bound to lead to some really bad decisions. Like one that just happened. Ken White's Popehat account has been temporarily suspended from Twitter. Why? Because he posted a threat he had received from someone else on Twitter to Twitter.If you're a regular Techdirt reader, I'm sure you're familiar with Ken "Popehat" White, the blogging lawyer who covers a lot of the same stuff we do, mainly in the free speech realm. Ken has also, a few times, represented us in response to silly legal threats we've received. If you're a Twitter user, you may also be aware that Ken is a prolific and masterful user of Twitter often commenting on the news of the day. He also uses Twitter to do some law 'splaining and to call out bullies and trolls. He's pretty good at it. One such recent bully was a Texas lawyer named Jason L. Van Dyke. We actually wrote about Jason a few years ago when he tried to sue the Tor Project, because some revenge porn site used Tor. We didn't hear much about him until a few months ago. It seems that, somehow, Van Dyke was offered a job as an assistant district attorney in Victoria County. For unclear reasons, that job offer was pulled. Van Dyke was not happy. He proceeds to sue the DA for pulling the job offer.In the midst of all this, another Twitter user, Asher Langton -- who has an uncanny ability to sniff out people online who are not exactly what they claim to be -- pointing out that it certainly looked like there were very strong similarities between Van Dyke and someone claiming to be a lawyer trolling for business on the white supremacist site Stormfront. There's a fair amount of back and forth between Langton and Van Dyke and then a direct threat from Van Dyke to knock out Langton's teeth. At one point there was this bizarre drama in which Van Dyke gave Langton 24 hours to promise to stop talking about him or promising to come to Langton and punch out his teeth.writes up quite the post about Jason L. Van Dyke. It's a good, well researched, thorough and detailed post as you might expect. In response, Van Dyke trains his anger on Ken, and starts tweeting shit about Ken and making similar threats to those he made to Langton (though a bunch of those tweets now appear to have been deleted).second story about being sent a truly pathetic "glitterbomb" by someone claiming to be a supporter of Van Dyke's... and then goes on to expose someone who commented about Van Dyke on the earlier post, making Van Dyke out to be some sort of bad ass (or, as Ken puts it "a badass [as] might be imagined by a lonely 14-year-old.") Ken tracks down some evidence suggesting that the comment came from Van Dyke himself or someone working with him (though, very likely Van Dyke himself).Following that post, Van Dyke sent Ken this email:
White--You listen to me, and you listen good. This ends now and here is how it's going to work. I have deleted my Twitter account because, frankly, I have better things to do than deal with you and your followers. I am going to make you a one-time offer and you get to choose.

I am willing to walk away. Right here. Right now. You remove the libelous blog posts about me and make whatever excuse you want. I really don't care what it is. You will never see or hear from me ever again. We both go about our lives.
You can do what I think you are more than likely to do anyway and simple add this e-mail to your blog post. If you d that, I want to make it very clear what is going to happen. I have a picture of you. I am going to put it on my mirror at home, near my desk, and in my truck. My pure and absolute hatred for you will be unprecedented. My hatred for you will serve as a motivation for me to build an entirely new business and to earn enough money so that, one day, I will be able to make your life such an absolute living hell that I'll be able to hurt you without so much as laying a hand on you. I will make you so miserable and treat you with such extreme and completely unprecedented cruelly that you'll either kill yourself or move yourself and your family to the most remote part of the world you can afford to escape my wrath. The bottom line is that I will not forget you and that there will be retribution. It may take me a year. It may take me 20 years. I may get you on my first try. I may get you on my seventeenth try. But I will never stop.

You will take this offer today or the only thing you will have to know is that, sooner or later, I will come for you.Jason L. Van Dyke
Attorney & Counselor at Law
So, nice guy, right? Ken posted that email to his blog and to Twitter, noting: "I don't respond well to threats. It's kind of a thing. Sorry, Jason."suspends Ken's Popehat account for 12 hours. Ken's. Not Jason's. Not the guy doing the threatening. The guy posting about being threatened. It's Twitter's "cool off" suspension, in which your account is still live, but you can't tweet, retweet or like other tweets for 12 hours.terms of service and "rules" which are incorporated into the terms says that you cannot share private information. In the past I've seen similar suspensions when people post someone else's email that includes phone numbers/addresses and the like. Indeed in a post that Ken just put up on his own blog, Twitter confirms that it's the posting of someone else's info that got him into trouble, though Ken points out that Twitter itself says that it will take context into account. And if you're taking context into account, you have to wonder how it is that Ken gets suspended for highlighting the guy who threatened him, while the actual threatener remains free to post at will.I asked Ken for a comment on the situation, and he told me:
Twitter is perfectly in its rights to do this. Twitter is a private company with its own free speech and free association rights. I've got no right to post there if they don't want me to post there.But I think most reasonable people would see this as egregiously stupid, and a sign of a recurrent problem -- the systems that social media platforms put in place to deal with harassment are often dumb, and seem to catch people responding to threats and abuse as often as they catch the abuse itself.Meanwhile, I'm not deleting the tweet. I wrote about a lawyer and damn-near-active-prosecutor who threatened people who writing about him, and he threatened me. When I wrote more, he threatened more, including that freakish email. That's newsworthy, and I'm not taking it down.
Indeed. We've talked many times about the problems of demanding that platforms police behavior. It's one of those things that seems easy, until you realize just how tricky it is. A trust and safety team dropping in on Ken's conversations wouldn't have the relevant background and is likely to rush through and make a bad decision. So be careful what you wish for when you say platforms should be policing content. They're probably not up to the task.

Permalink | Comments | Email This Story


Read more here

---
posted at: 12:00am on 04-Aug-2017
path: /Policy | permalink | edit (requires password)
0 comments, click here to add the first
---
---
Daniel Dowling Joins Ad-Juster as Product Manager; DataXu Scales Walled Garden ROI with OneView; IAB Names Craig Coleman VP Mktg; OrionStar Wins Challenge to Recognize One Million Celeb Faces with AI

Furnished content.


Disney's Daniel Dowling Joins Ad-Juster as Product Manager. Ad-Juster,a fully automated reconciliation and aggregation reporting system, announced that Daniel Dowling, who has spent the past decade with various divisions of The Walt Disney Company, has joined Ad-Juster as Product Manager, a newly created position in the company's San Diego HQ. Mr. Dowling will develop new [...]

Read more here

---
posted at: 12:00am on 03-Aug-2017
path: /Online_Marketing | permalink | edit (requires password)
0 comments, click here to add the first
---
---
Would You Confuse 'Pierogi Fest' With 'Edwardsville Pierogi Festival'? Neither Would We

Furnished content.


You write about enough trademark disputes and you come across some real whoppers. And, man, have I seen some doozies. Still, I never stop being suprised by how silly these things can get. Today's example of this revolves around the Chamber of Commerce for Whiting, Indiana sending out trademark threat letters to the Edwardsville Hometown Committee in Pennsylvania over the latter's 'Edwardsville Pierogi Festival.
Lawyers for the Whiting Pierogi Fest in Whiting, Indiana, recently sent a letter to the nonprofit Edwardsville Hometown Committee demanding it stop using the trademarked name or pay royalties for its use.They claim the usage leads to "unfair competition" and "is likely to cause consumer confusion."
Two separate letters were sent to this effect, actually, both making the claim that consumers would be confused between a suburban Chicago "Pierogi Fest" and the "Edwardsville Pierogi Festival." These claims rest on the Chamber's federally registered trademark for "Pierogi Fest", which is itself a laughably broad and almost perfectly descriptive phrase, causing me to wonder how the USPTO approved the mark to begin with. That aside, it should be obvious that any fears for consumer confusion between two geographically distinct (678 miles!) pierogi festivals would make Chicken Little roll his eyes. And it's worth mentioning that both of these threat letters included offers to license the trademark for money, as well.Well, the Edwardsville Hometown Committee declined to license the phrase and has instead filed suit for declaratory relief. In that filing, the Committee reveals that it was not the only recipient of the Chamber's threat letters.
25. The Hometown Committee has both existing contractual relationships with the sponsors of the Edwardsvilie Pierogi Festival and potential contractual relationships with additional sponsors for upcoming Edwardsville Pierogi Festivals. 26. By sending correspondence to sponsors of the Edwardsville Pierogi Festival threatening them with liability for trademark infringement, the Chamber has purposefully and intentionally sought to harm the relationship of the Hometown Committee with its existing sponsors and to prevent prospective relationships between the Hometown Committee and future sponsors of the Edwardsville Pierogi Festival.
So the Chamber sent threats to the sponsors of the Committee's Pierogi Festival as well. Not a good look when we're talking about a trademark as broad and descriptive as "Pierogi Fest", particularly when there are lots of other festivals using that same name already. I'm not sure if the Chamber thinks it has a great licensing opportunity with all of the pierogi festivals out there or not, but it's certainly not doing a great job of protecting the trademark it never should have been granted.I imagine Whiting's Chamber of Commerce actually never expected to find itself in court, figuring Edwardsville would simply bow to its demands and license the mark. Hopefully the court will see fit to take this case to its proper end and invalidate the "Pierogi Fest" trademark entirely.

Permalink | Comments | Email This Story


Read more here

---
posted at: 12:00am on 03-Aug-2017
path: /Policy | permalink | edit (requires password)
0 comments, click here to add the first
---
---
Massachusetts State Police Take $180 From Records Requester; Refuse To Turn Over Records

Furnished content.


The police department of the largest city in the US often tops the list of public records villains. According to FOIA requesters, the NYPD manages to out-stonewall notoriously recalcitrant entities like the NSA, FBI, and CIA. Not far behind the NYPD, however, is the entire state of Massachusetts.This state has the worst public records laws in the nation, with 19 pages of exemptions -- almost one-third of its 60-page public records statute. Various state entities have done things like withhold documents on a 63-year-old murder case, citing the "ongoing" nature of an investigation with zero leads and several dead suspects. Officials have also claimed the state's SWAT teams are private entities, out of the reach of public records requests. The state's lawyers have previously argued the state laws -- as crippled as they are -- hand over too much power to constituents.But possibly nothing beats the Massachusetts state police. Investigative Reporters and Editors handed the agency its "Golden Padlock" award in 2015 for being the most secretive agency in the nation. The agency does far more than stonewall requesters. It sets up astronomical paywalls between requesters and their records.
IRE notes the $42,750 and $62,220 fees handed to the Boston Globe for the log of its public records requests and records of crashes involving police cruisers, respectively. IRE also mentions that a Bay State Examiner reporter was told to pay a $710.50 "non-refundable research fee" for an estimate of another fee to obtain copies of internal affairs reports.
MuckRock records requester Andrew Quemere wasn't hit with a huge fee for his records request. He was asked for $180 up front before the state police would respond to his request for records. But then the state police decided to keep its records… and Quemere's money, too.
After pocketing $180 in fees for a public records request, the Massachusetts State Police (MSP) turned around and attempted to convince the state supervisor of public records that the agency didn't have to turn the records over.
Quemere was searching for records on marijuana possession enforcement, attempting to see if the MSP were still busting people for pot after voters had approved legalization but before the law took effect. He made this request last December. At first, the MSP tried to argue all the records were exempt from disclosure, citing a criminal records statute which forbade the disclosure of suspects' and arrestees' names and other personal info.Quemere pointed out this information could be redacted before the docs were released to him. The state's Supervisor of Records agreed with Quemere and told MSP to release the redacted records. The state police then asked Quemere for $180 to cover the review and redacting costs: 7.2 hours @ $25/hour.Quemere crowdfunded the fee and sent MSP the check. That's when the state police went from less-than-responsive to entirely unresponsive.
I raised the money through a crowdfunding campaign, and MuckRock sent the MSP a check on March 1. However, the MSP never turned over the records or even acknowledged receiving the check. On March 31, I asked the MSP if they had received the check, but the agency did not respond.
Quemere filed another appeal, hoping to at least find out where his money was, if not his requested records. The state supervisor again ruled in favor of Quemere and noted the state police claimed the records would be ready in ten days. Guess what didn't happen.
Instead, Glenn Rooney, an MSP lawyer sent the supervisor of records an email on April 28th in which he again argued that the reports were exempt under the CORI statute. Rooney wrote that the CORI statute allows agencies to withhold records in their entirety, and there is no obligation for them to redact records protected by CORI. He further argued that the MSP could not release the records because someone could use police logs to identify the arrestees.
Nearly a month later, Quemere filed his third appeal. And for a third time, the state records supervisor overruled the state police and told the agency to hand over the records.I wish I could tell this has now been resolved but a visit to the request page shows the state police still have yet to turn over the requested records, much less give Quemere an expected due date. As it stands now, there's a ton of unproductive correspondence from the state police uploaded and an expected completion date of "none."

Permalink | Comments | Email This Story


Read more here

---
posted at: 12:00am on 03-Aug-2017
path: /Policy | permalink | edit (requires password)
0 comments, click here to add the first
---
---
What's Wrong with Header Bidding and How Holistic Yield Management Solves the Problems

Furnished content.


Header bidding is a relatively new, unified auction that publishers conduct outside of their primary ad server. Because it enables advertisers to cherry-pick high-priority impressions using programmatic ad platforms, it does a decent job of increasing ad revenue. Header bidding has proven itself useful in organizing competition between SSPs, increasing publishers' revenue streams. The Single-Objective [...]

Read more here

---
posted at: 12:00am on 02-Aug-2017
path: /Online_Marketing | permalink | edit (requires password)
0 comments, click here to add the first
---
---
How May 35th Freedoms Have Blossomed With China's Martian Language

Furnished content.


In recent years, the Internet news from China has been pretty depressing, as Xi Jinping tightens his control over every aspect of the online world. But the Chinese are a resourceful people, with thousands of years of experience of circumventing imperial oppression. For example, one of the many taboo subjects today is the "June 4th incident", better known in the West as the Tiananmen Square protests of 1989. A New York Times article published in 2011 explains how people in China managed to refer to this forbidden date online:
You might think May 35th is an imaginary date, but in China it's a real one. Here, where references to June 4 -- the date of the Tiananmen incident of 1989 -- are banned from the Internet, people use "May 35th" to circumvent censorship and commemorate the events of that day.
Inevitably, the authorities soon spotted this trick, and blocked references to May 35th too. But as the author of the New York Times piece, Yu Hua, explains:
May 35th freedom is an art form. To evade censorship when expressing their opinions on the Internet, Chinese people give full rein to the rhetorical functions of language, elevating to a sublime level both innuendo and metaphor, parody and hyperbole, conveying sarcasm and scorn through veiled gibes and wily indirection.
The latest, most highly-developed form of that "May 35th freedom" is described in an article on Quartz, which explores an invented Chinese language known as "Martian":
Martian dates back to at least 2004 but its origins are mysterious. Its use appears to have begun among young people in Taiwan for online chatting, and then it spread to the mainland. The characters randomly combine, split, and rebuild traditional Chinese characters, Japanese characters, pinyin, and sometimes English and kaomoji, a mixture of symbols that conveys an emotion (e.g. O(_)O: Happy).
Martian is an extension of the May 35th approach, but with additional elements, including fairly random ones. That makes it hard for the automated censorship systems to spot forbidden topics, since the Martian elements have to be decoded first. Naturally, though, the human censors eventually work out what the Martian terms mean, and add them to the blacklists for automatic blocking. However, according to the Quartz article, China's censorship system is not monolithic, and just because a post written in Martian is blocked on one service doesn't mean it will be blocked on another.It's the continuing existence of those small spaces for free speech, coupled with the never-ending ingenuity of Chinese Internet users in coming up with Martian-like linguistic camouflage, that allows controversial material to be posted and circulated, despite the massive censorship machine.Follow me @glynmoody on Twitter or identi.ca, and +glynmoody on Google+

Permalink | Comments | Email This Story


Read more here

---
posted at: 12:00am on 02-Aug-2017
path: /Policy | permalink | edit (requires password)
0 comments, click here to add the first
---
---
Another Appeals Court Denies Suppression Of Evidence Obtained With An Invalid FBI Warrant

Furnished content.


A second appeals court has handed down a ruling on the constitutionality of the Network Investigative Technique (NIT) deployed by the FBI during its Playpen child porn investigation. The Tenth Circuit Appeals Court overturned the suppression of evidence granted by the lower court, ruling that the FBI's NIT warrant was invalid but that the agent's "good faith" reliance on the warrant prevented exclusion of the evidence.Multiple courts have found the NIT warrant invalid. The warrant was obtained in Virginia but the search the FBI's malware performed accessed computers all over the world. Prior to the recent Rule 41 changes, warrant execution was limited to the jurisdiction it was obtained in. The Appeals Court worked around the jurisdictional limit by reasoning the NIT was sent from Virginia and returned info gathered in the same jurisdiction. It just kind of glossed over the part where computers located all over the nation were briefly infected by the NIT to obtain the information needed to pursue suspects.The Eighth Circuit Appeals Court decision [PDF] finds more problems with the NIT warrant and execution than the Tenth Circuit did. The consolidated appeal, however, ultimately finds in favor of the government, overturning two lower court suppression orders.First, the good news. The appeals court finds the FBI does indeed need warrants to perform these searches, even if IP addresses aren't necessarily protected by the Fourth Amendment.
In this case, the FBI sent computer code to the defendants' respective computers that searched those computers for specific information and sent that information back to law enforcement. Even if a defendant has no reasonable expectation of privacy in his IP address, he has a reasonable expectation of privacy in the contents of his personal computer. [...] Moreover, the NIT retrieved content from the defendants' computers beyond their IP addresses. We conclude the execution of the NIT in this case required a warrant.
The court also disposes of the government's "but it's kind of just a tracking device" argument:
Although plausible, this argument is belied by how the NIT actually worked: it was installed on the defendants' computers in their homes in Iowa. The government rightly points out that our court interprets Rule 41 flexibly in light of advances in technology... but we agree with the district court that the "virtual trip" fiction "stretches the rule too far," We agree with the majority of courts that have reviewed the NIT warrant. These courts have concluded that "the plain language of Rule 41 and the statutory definition of 'tracking device' do not . . . support so broad a reading as to encompass the mechanism of the NIT used in this case." Id. Thus, we hold that the NIT warrant exceeded the magistrate judge's jurisdiction.
It also agrees with the lower courts' findings the warrant was invalid from the moment it was obtained, since the NIT was clearly going to be traveling outside of the issuing judge's jurisdiction. But that's where the good news ends. The appeals court applies the "good faith" exception and declares the requesting agent -- who knew the NIT would travel outside the jurisdiction and suggested as much in the warrant request -- could rely on a warrant signed by a judge to execute these extrajurisdictional searches.
The defendants also argue that the NIT warrant was facially deficient because FBI agents should have known that a warrant purporting to authorize thousands of searches throughout the country could not be valid. Specifically, Horton argues that "there can be no credible argument that officers reasonably believed that none of the 214,898 members of [Playpen] were located outside of Virginia." We, however, will not find an obvious deficiency in a warrant that a number of district courts have ruled to be facially valid. Further, we have declined to impose an obligation on law enforcement to "know the legal and jurisdictional limits of a judge's power to issue interstate search warrants." Law enforcement did not demonstrate bad faith, and we will apply the Leon balancing test as instructed by the Supreme Court.
So, law enforcement officers are not required to know the legal limits of the warrants they seek. Apparently, neither are judges, as the judge signed off on this warrant despite being told it would be executed outside of his jurisdiction.But that's not the worst part of the opinion. The worst part is this: the court says there's no deterrent value in suppressing evidence obtained with a facially-invalid warrant because the law changed after the fact.
Because Rule 41 has been updated to authorize warrants exactly like this one, there is no need to deter law enforcement from seeking similar warrants.
Under this rationale, anyone currently incarcerated for marijuana possession or distribution in states where weed is now legal should have their sentences immediately vacated. After all, there's no deterrent effect in keeping them locked up, now that both actions have become legal.So, it's now 2-0 in favor of the FBI in federal appeals courts. In the future, its NIT activities won't receive much scrutiny. But it appears everything it did in violation of Rule 41 prior to the rule changes is being forgiven by higher courts -- whether with generous applications of the "good faith" doctrine or by making the Rule 41 changes effectively retroactive.

Permalink | Comments | Email This Story


Read more here

---
posted at: 12:00am on 02-Aug-2017
path: /Policy | permalink | edit (requires password)
0 comments, click here to add the first
---
---
Biggest Challenges Facing Programmatic Marketers

Furnished content.


International programmatic media agency Infectious Media, co-founded by CEO Martin Kelly (pictured left), recently produced an infographic (below) that highlights recent research about the biggest challenges marketers face. Hint: Ad fraud, brand safety, and viewability are the top three. Infectious Media says that programmatic shouldn't be 'black box'. Advertisers need to gain insights into audiences [...]

Read more here

---
posted at: 12:00am on 01-Aug-2017
path: /Online_Marketing | permalink | edit (requires password)
0 comments, click here to add the first
---
---
MLB Comes To Its Senses And Declines To Oppose Overwatch League Trademark

Furnished content.


We recently discussed how Major League Baseball had asked for an extension with the USPTO so its legal staff could decide whether it wanted to oppose a trademark application for eSport organization Overwatch League's new logo. The request was more than a little head-scratching for a variety of reasons. As we pointed out in that post, the two logos aren't particularly similar and certainty don't appear to give ground to any confusion among the public about any affiliation between the leagues.
Different color schemes, different fonts, and clearly identified names of the league on each logo didn't give MLB much ammo for a trademark opposition. Add to that the plethora of sporting league logos done in a similar style that actually do use the same color scheme, yet don't face aggression from MLB, and it raises the eyebrow as to why MLB's lawyers wanted to even go so far as to ask for an extension over any of this.Well, it seems that either MLB's lawyers are Techdirt readers or they simply came to their senses (I choose to believe it's the former), because the time to file an opposition has come and gone with no action taken on MLB's side.
Major League Baseball has decided not to oppose Blizzard Entertainment's OverwatchLeague trademark filing, per law firm Morrison / Lee. As part of the OWL's trademark review process via the Trademark Trial and Appeal Board, organizations have the opportunity to oppose trademarks—and earlier this month, the MLB was reportedly preparing a challenge, along with a request for a 90 day extension.The deadline to file the challenge and extension, July 26, has now come and gone without issue. OWL's trademark is presumably in place, and while it could still be challenged as a trademark infringement down the road, such a challenge is unlikely given the lack of current filing.
While MLB has been happy in the past to be the bully on trademark issues, it seems it decided even this one was too silly to take on. That doesn't feel like it deserves applause as much as brief sigh of relief at one less dumb trademark issue I'd have to write about.

Permalink | Comments | Email This Story


Read more here

---
posted at: 12:00am on 01-Aug-2017
path: /Policy | permalink | edit (requires password)
0 comments, click here to add the first
---
---
Canada Appoints Lobbyist To Top Telecom Regulator, Follows US Down The Regulatory Capture Rabbit Hole

Furnished content.


The last few years have seen a boon in consumer and small-business-friendly policies coming out of Canada's telecom regulator the CRTC. Under outgoing agency head Jean-Pierre Blais, the agency bumped the definition of broadband to 50 Mbps, required that phones must now be sold unlocked in Canada, shored up the country's net neutrality rules, and took aim at the anti-competitive use of usage caps and overage fees. Not everything Blais did was a success (like their attempt to force cable TV providers to offer cheaper plans, then failing to follow through) but by and large the CRTC has been an improvement over years past.But Canadian consumers are worried that's coming to an end with Justin Trudeau's decision to appoint telecom executive and lobbyist Ian Scott to head the agency. Scott has spent years working at and lobbying for several Canadian telecom incumbents, his velocity through the regulatory revolving door at several times leading to complaints over conflicts of interest.Scott's appointment have many Canadian consumer advocates worried that after several years of aiding consumers, Canada is eager to follow their neighbors to the south down the regulatory capture rabbit hole:
"This is a concerning choice by the government, said OpenMedia communications manager Meghan Sali, who also noted that, under Blais, the regulator declared broadband Internet a basic service in Canada.Canadians were hoping for somebody with a strong consumer rights background, and will undoubtedly be disheartened to see the Trudeau government place someone from industry into the top decision-making position."
Much like former US FCC boss Tom Wheeler, Blais' attempts to actually stand up for consumers raised hackles at Canadian incumbents. At one point, Canadian incumbent Bell actually refused to let Blais appear on their television channels in retribution for his efforts to make Canadian cable television more affordable. Similarly, much like here in the States, incumbent ISPs often tried to characterize Blais' slightly-more consumer-friendly policies as radical and fatal to industry investment and innovation. Needless to say, they're arguably thrilled by this new appointment of a direct ally.Of course the fact that Scott has spent the better part of the last few decades employed by incumbent Canadian ISPs doesn't automatically mean he'll be a sycophant to industry. Many are quick to highlight how nobody thought much of former U.S. FCC boss Tom Wheeler initially, his history of lobbying for the cable and wireless industries having raised plenty of eyebrows after his initial appointment. And because Wheeler went from dingo to what most see as the most-consumer friendly FCC boss potentially in agency history, he's now consistently used to downplay the historical threat posed by revolving door regulators.Except Wheeler was a lobbyist for the cable and wireless industries during their nascent years, when both were pesky upstarts actually interested in competition and disruption. Wheeler also historically showed an uncommon ability to actually change his positions based on facts, an attribute in increasingly rare supply. So while it's certainly possible Canada's new CRTC boss could "pull a Wheeler" and somehow magically become a consumer ally, history generally suggests that Tom Wheeler was the exception, not the rule. Still, maybe Canadians will get lucky and Canada won't revert to a more industry-cozy approach to telecom and media policy.

Permalink | Comments | Email This Story


Read more here

---
posted at: 12:00am on 01-Aug-2017
path: /Policy | permalink | edit (requires password)
0 comments, click here to add the first
---
---