---
This Week In Techdirt History: April 22nd - 28th

Furnished content.


Five Years AgoThis week in 2013, while Prenda was facing new court orders and getting angry (but still trying to pull its same old tricks, we also saw lots of DMCA and copyright abuse all over the place. Fox managed to take down Cory Doctorow's book about censorship with a bogus DMCA notice, a copyright troll was suing over the wrong movie, and Google's problematic handling of DMCA requests led to a bad takedown being even worse. There were a couple victories too, though, such as an appeals court overturning the verdict denying Richard Prince's fair use defence of his appropriation art, and a court rejecting a dentist's attempt to use copyright to censor negative reviews.Ten Years AgoThis week in 2008, an AT&T lobbyist was soothsaying about the supposed dire future of broadband capacity, Cablevision was caught blatantly lying to customers about the switch to digital TV, and Bill Gates was making some simply bizarre claims about open source software. News companies were considering hitting back against MLB's attempts to restrict reporters, while ABC was trying to do a similar thing by restricting coverage of the presidential debates. And Neil Gaiman was weighing in on J. K. Rowling's ongoing copyright crusade against a Harry Potter guidebook.Fifteen Years AgoThis week in 2003, the DOJ was stepping up to take the RIAA's side in its fight against Verizon, and a district court got on board and ruled in the RIAA's favor, while Penn State was succumbing to the industry's demands to help it crack down on student filesharing, and a whole bunch of record labels decided to sue the venture capitalists who backed Napster. We also got a look at the budding friendship between Hollywood and the FBI. In more positive news for the history of copyright, though, this was the week that Creative Commons went global.

Permalink | Comments | Email This Story


Read more here

---
posted at: 12:00am on 29-Apr-2018
path: /Policy | permalink | edit (requires password)
0 comments, click here to add the first
---
---
ironSource Expands Programmatic Marketplace

Furnished content.


Along with Programmatic Access to Premium In-App Video Inventory, Buyers Can Now Leverage In-App Interactive Ads; Initial Data Shows ironSource Inventory is 96% Viewable A mobile monetization and marketing company,ironSource,announced the expansion of its in-app programmatic marketplace, which in addition to video inventory, will now include MRAID support for interactive ads, and viewability verification through […]The post ironSource Expands Programmatic Marketplace appeared first on Adotas.

Read more here

---
posted at: 12:00am on 28-Apr-2018
path: /Online_Marketing | permalink | edit (requires password)
0 comments, click here to add the first
---
---
Small ISPs Like Sonic Join The Legal Battle To Preserve Net Neutrality

Furnished content.


The coalition attempting to reverse the Trump FCC's attack on net neutrality continues to grow. INCOMPAS, a trade group representing a number of smaller ISPs like Sonic and RCN, says it has filed a Petition (pdf) in the United States Court of Appeals for the District of Columbia challenging the FCC's misleadingly-titled "Restoring Internet Freedom" Order. INCOMPAS joins Mozilla, Vimeo, numerous consumer groups and 23 state attorneys general in claiming that the FCC violated agency policy when it ignored the public, ignored the experts, and decided to give a sloppy wet kiss to the nation's entrenched broadband monopolies.While FCC boss Ajit Pai frequently tries to claim that the FCC's modest net neutrality protections were a terrible burden on small ISPs, his claims pretty routinely aren't supported by actual facts and hard data (remember those?). In a statement, INCOMPAS members make it clear that giving entrenched monopolies like AT&T and Comcast free rein to abuse a lack of broadband competition in creative new ways isn't going to end well for them:
"The American people do not want the internet to look more like cable, where prices rise, customer service falls, and gatekeepers control what you watch, read and pay...As we watch the AT&T-Time Warner antitrust trial unfolding, it's clear large ISPs fear a competitive streaming marketplace. Their desire to gobble up content, rather than creating it from scratch, is a sign that anti-competitive interconnection practices and paid prioritization schemes are on the horizon unless strong net neutrality protections are preserved."
And while AT&T and friends like to pretend that the rules derailed their ability to be "innovative," you might recall Sonic CEO Dane Jasper told us how the rules are only really a "regulatory burden" if you're engaging in anti-competitive behavior. And in his own statement, Jasper reiterates the fact that if you're a small business owner that doesn't support net neutrality, you're doing it wrong:
"Net neutrality has always been critical for small businesses and start-ups to compete in the internet age. When the FCC eliminated those protections, it opened the door for large, incumbent ISPs to use their gatekeeper position to put a stranglehold on innovation and competition. As an ISP, Sonic believes every American should have access to fast and affordable internet. The repeal of net neutrality threatens this vision, and we're proud to support INCOMPAS in challenging the FCC's disastrous Order in Court."
We're in for a quiet stretch here before the legal fight begins (likely sometime this summer), but when the case begins we should get some interesting additional insight into the numerous, laughable efforts the industry and FCC engaged in to try and downplay massive public opposition to their policy ploy. In the interim, we've noted how ISPs are busy trying to pass fake net neutrality law in the hopes of pre-empting states laws and preventing the 2015 rules from being re-established should the FCC lose in court.

Permalink | Comments | Email This Story


Read more here

---
posted at: 12:00am on 28-Apr-2018
path: /Policy | permalink | edit (requires password)
0 comments, click here to add the first
---
---
Stupid Patent Of The Month: Suggesting Reading Material

Furnished content.


Online businesseslike businesses everywhereare full of suggestions. If you order a burger, you might want fries with that. If you read Popular Science, you might like reading Popular Mechanics. Those kinds of suggestions are a very old part of commerce, and no one would seriously think it's a patentable technology.Except, apparently, for Red River Innovations LLC, a patent troll that believes its patents cover the idea of suggesting what people should read next. Red River filed a half-dozen lawsuits in East Texas throughout 2015 and 2016. Some of those lawsuits were against retailers like home improvement chain Menards, clothier Zumiez, and cookie retailer Ms. Fields. Those stores all got sued because they have search bars on their websites.In some lawsuits, Red River claimed the use of a search bar infringed US Patent No. 7,958,138. For example, in a lawsuit against Zumiez, Red River claimed [PDF] that "after a request for electronic text through the search box located at www.zumiez.com, the Zumiez system automatically identifies and graphically presents additional reading material that is related to a concept within the requested electronic text, as described and claimed in the '138 Patent." In that case, the "reading material" is text like product listings for jackets or skateboard decks.In another lawsuit, Red River asserted a related patent, US Patent No. 7,526,477, which is our winner this month. The '477 patent describes a system of electronic text searching, where the user is presented with "related concepts" to the text they're already reading. The examples shown in the patent display a kind of live index, shown to the right of a block of electronic text. In a lawsuit against Infolinks, Red River alleged [PDF] infringement because "after a request for electronic text, the InText system automatically identifies and graphically presents additional reading material that is related to a concept within the requested electronic text."Suggesting and providing reading material isn't an invention, but rather an abstract idea. The final paragraph of the '477 patent's specification makes it clear that the claimed method could be practiced on just about any computer. Under the Supreme Court's decision in Alice v. CLS Bank, an abstract idea doesn't become eligible for a patent merely because you suggest performing it with a computer. But hiring lawyers to make this argument is an expensive task, and it can be daunting to do so in a faraway locale, like the East Texas district where Red River has filed its lawsuits so far. That venue has historically attracted "patent troll" entities that see it as favorable to their cases.The '477 patent is another of the patents featured in Unified Patents' prior art crowdsourcing project Patroll. If you know of any prior art for the '477 patent, you can submit it (before April 30) to Unified Patents for a possible $2,000 prize.The good news for anyone being targeted by Red River today is that it's not going to be as easy to drag businesses from all over the country into a court of their choice. The Supreme Court's TC Heartland decision, combined with a Federal Circuit case called In re Cray, mean that patent owners have to sue in a venue where defendants actually do business.It's also a good example of why fee-shifting in patent cases, and upholding the case law of the Alice decision, are so important. Small companies using basic web technologies shouldn't have to go through a multi-million dollar jury trial to get a chance to prove that a patent like the '477 is abstract and obvious.Republished from the EFF's Stupid Patent of the Month series.

Permalink | Comments | Email This Story


Read more here

---
posted at: 12:00am on 28-Apr-2018
path: /Policy | permalink | edit (requires password)
0 comments, click here to add the first
---
---
Tech Talk #3: Attribution Tools Tell Your Success Stories

Furnished content.


Adotas is pleased to continue a series of Tech Talks that offer insights and explanations regarding the sometimes mysterious meaning and use of various digital tools. Your guide is Stephen Upstone, CEO of LoopMe. When it comes to budgeting and evaluating your marketing spend, attribution is what you should be aiming for. (As a CEO, […]The post Tech Talk #3: Attribution Tools Tell Your Success Stories appeared first on Adotas.

Read more here

---
posted at: 12:00am on 27-Apr-2018
path: /Online_Marketing | permalink | edit (requires password)
0 comments, click here to add the first
---
---
Fraud is Big Business; You're on Your Own

Furnished content.


When Special Prosecutor Robert Mueller indicted the Internet Research Agency for creating false personas that interfered with U.S. politics, he probably didn't realize that American political consultants were engaged in the same activities.But as Brian Blumenthal describes in a HuffPost article,How a Twitter Fight over Bernie Sanders Revealed a Network of Fake Accounts, that same […]The post Fraud is Big Business; You're on Your Own appeared first on Adotas.

Read more here

---
posted at: 12:00am on 27-Apr-2018
path: /Online_Marketing | permalink | edit (requires password)
0 comments, click here to add the first
---
---
Gov't To Court: Driving A Car In Iowa With A Valid Iowa Temporary Tag Is A Traffic Violation

Furnished content.


We have a new item to add to the list of things law enforcement finds suspicious. And not just "hmm, that's strange," but rather, "hmm, let's stop this vehicle and search everyone and everything in it." To date, a long list has been compiled of activities law enforcement finds inherently suspicious, many of which are contradictory or encompass the routine daily activities of millions of non-criminal US citizens.People have been declared "suspicious" for being too calm or too nervous. For making eye contact and not making eye contact. Talking too much is suspicious. The same goes for not talking enough. Driving roads that connect major cities is suspicious because all major cities contain both buyers and sellers of drugs. Cops have argued that activities they've witnessed daily without affecting an arrest is suddenly suspicious when a traffic stop/fishing expedition results in a drug bust.An officer with the Waterloo, Iowa police department is adding something new to this impossibly long list of dubious traffic stop justifications: driving with valid Iowa dealer's plates in Iowa. (via Brad Heath)The traffic stop was initiated because officer witnessed something possibly suspicious two days earlier involving the vehicle officers pulled over two days later. A shooting was being investigated and appellant Joshua Rode was spotted exiting the vehicle in a gang-operated area. At the point the stop was initiated, Rode was presumably considered to be a possible gang member. But according to the officers' testimony, he was also "suspected" to have been the victim of the unreported shooting the officers were investigating.Based on this weird connective tissue, Sergeant Kye Richter radioed Officer Diana Del Valle and suggested she initiate a pretextual stop of the vehicle. Del Valle needed a bit of outside prompting to find a traffic violation to trigger the stop. From the Eighth Circuit Appeals Court decision [PDF]:
When the BMW departed ten minutes later, Del Valle followed. She saw that the BMW had a dealer advertising plate instead of a rear license plate, which she had noticed two days earlier, and a temporary paper card taped to the inside of the left rear window. Del Valle radioed Richter and Sullivan she had seen "no violations yet." They asked about the card in the back window. Del Valle said, "you can see a plate, but you can't read what's on it." Officer Sullivan replied, "there you go." Del Valle activated the lights on her police cruiser and made an "equipment stop."
Probable cause for the stop? Officer Del Valle seemed to think so. But her own testimony shows no traffic violation had occurred.
She testified that she could first read the numbers on the temporary card when "I got to the trunk area." She did not examine whether the temporary card was valid (it was) because "I already had the probable cause, which was a temporary tag. I wasn't focused on whether that tag was valid or not at that time."
But that was exactly the reason she stopped the vehicle. Sergeant Richter prompted the stop with "there you go," but Del Valle carried out the stop based on the completely wrong theory that possession of a dealer's plate was a traffic violation in and of itself. The district court disagreed and suppressed the weapon found during the ensuing search.The government appealed, arguing that Del Valle's inability to read every piece of information contained on the temporary tag in the window gave her probable cause to stop the vehicle. The court disagrees. Temporary tags are required to contain certain information, but nothing in the law says all that info needs to be immediately visible to officers following vehicles in all weather at all times of the day.
Del Valle also did not identify what information she could not see that gave her (or Officer Sullivan) reasonable suspicion of a violation. If her reference to "letters or numbers" meant the unique vehicle registration letters and numbers on a license plate, which law enforcement officers often use to identify specific vehicles, then she had no reasonable suspicion at all, because § 321.25 only requires disclosure of "the registration number of the dealer from whom the vehicle was purchased and the date of delivery of the vehicle." If she meant the dealer's registration number, she did not explain why she needed to see that when she could plainly see a dealer's advertising plate in the BMW's license plate location. If she meant the expiration date -- and nothing in the record even hints at that -- neither Del Valle nor Richter testified as to their basis for believing that the requirement in § 321.25 that this information be "plainly stamped or stenciled" on the temporary card meant that, unless it is readable at night from a pursuing police cruiser, the vehicle is likely breaking the law.
Temporary tags must be visible and legible at all times from any distance is the government's argument. That's the corner it painted itself into with Officer Del Valle's testimony and its insistence on appealing the lower court's decision. The Appeals Court quotes the lower court's ruling, hammering home the fact the government should have known the stop was initiated without probable cause and should have cut its losses at the district level.
As the district court recognized, the government's position in this case would mean that an Iowa police officer may stop a vehicle displaying a proper form of temporary registration card whenever the officer cannot read the dealer registration number and the card's expiration date from inside the officer's following police cruiser.
The Appeals Court refuses to grant the officer good faith, pointing out the government failed to raise this argument at the lower level. Even if it had, the Appeals Court wouldn't have allowed the government to use this escape hatch.
[E]ven if not forfeited, the argument that the officers made a reasonable mistake of Iowa law is without merit: (a) it is not reasonable to construe the requirement of "plainly stamped or stenciled" information in § 321.25 as meaning information that can be read from a pursuing officer's police cruiser... On the other hand, if the government is arguing that Officer Del Valle (or Officer Sullivan) reasonably believed there was reasonable suspicion to make a traffic stop, "mistakes about the requirements of the Fourth Amendment violate the Fourth Amendment even when they are reasonable."


Permalink | Comments | Email This Story


Read more here

---
posted at: 12:00am on 27-Apr-2018
path: /Policy | permalink | edit (requires password)
0 comments, click here to add the first
---
---
Swedish Pirate Party Declares War On Copyright Trolls

Furnished content.


We've discussed the various "Pirate Parties" that have sprung up around European political systems over the past few years. While the name taken by these political movements is probably unfortunate, having political interests centered around the many, many problems within copyright law and enforcement is undoubtedly good and necessary. Sadly, those parties have too often been ineffectual, often ties co-opted by standing political powers in a way that dilutes their purposes. In Sweden in particular, the past few years have seen all the worst kinds of copyright problems sprout up as though somebody had sprinkled fertilizer over the land. As this was happening, Sweden's Pirate Party had remained comparatively silent, particularly on the matter of what can only be described as a copyright troll invasion.Well, that is set to change, with the Swedish Pirate Party finally waking up to the threat of trollish extortion letters being sent to thousands of Swedish citizens and announcing plans to fight back.
The Pirate Party describes the copyright trolling efforts as extortion. It stresses that the evidence copyright holders rely on is far from solid, something they believe the courts should take into account."It is a scandal that the Swedish judicial system facilitates the mafia-like methods of copyright trolls," says Pirate Party leader Magnus Andersson. "To condone the sending of extortion letters without reasonable ground for suspicion of criminal activity is not acceptable. We demand the Justice Minister to do something about the situation with these copyright trolls!"
Petitioning the Swedish government is not the only avenue available to fight back, however. In addition to calls for reinterpretations of Swedish law that would disallow the more controversial tactics used by copyright trolls, the Pirate Party could also simply petition the EU to have that same Swedish law repealed entirely. In addition to all of that, the Pirate Party is also lending support to Banhoff, the Swedish ISP that has made a name for itself in fighting the efforts of copyright trolls viciously, even going so far as to send trolling operations its own form of settlement letters.Regardless, it's good to see Sweden's Pirate Party finally waking up and fulfilling its stated mission of advocating for the public on copyright matters.

Permalink | Comments | Email This Story


Read more here

---
posted at: 12:00am on 27-Apr-2018
path: /Policy | permalink | edit (requires password)
0 comments, click here to add the first
---
---
State Trooper Facing Murder Charges After Tasing A Teen Riding An ATV

Furnished content.


More than two dozen hours of recordings and 600 pages of documents obtained by the Detroit Free Press have uncovered disturbing details of the senseless killing of 15-year-old Damon Grimes by Michigan State Trooper Mark Bessner last fall.Lots of killings are senseless, including many of those committed by officers authorized to use deadly force. But this one was especially senseless. Trooper Bessner decided against all policy and reason to fire his Taser at Grimes while both he and Grimes -- riding an ATV -- were traveling at 35 mph down a residential street. To add to the insanity of his act, Bessner was the passenger in the cruiser. Having initiated the pursuit, Bessner decided to end it by tasing Grimes. The result was the complete, gruesome destruction of a human being.
Grimes had been driving about 35 mph on an ATV when Bessner — a passenger in a moving patrol car — fired his stun gun at the teen during a chase on Detroit's east side.Grimes slammed into the back of a parked truck and flew off his ATV. The impact of the crash ripped gashes into his forehead, both cheeks and upper lip and dislocated his skull. Doctors pronounced him dead on arrival at St. John Hospital.
Bessner is now facing murder charges. There's a good chance Grimes never knew he was being pursued. Earbuds were photographed at the scene of the fatal crash. No one involved in the pursuit has been willing to go on record as to whether they appeared to be in use at the time of death. Additionally, obtained footage shows the cruiser's emergency lights weren't activated until 24 seconds after the fatal crash.What the Free Press has uncovered with this mountain of public records is staggering. Officers arriving at the scene expressed their disgust at Bessner's actions. One officer in particular registered her disbelief at what she was witnessing.
"His pulse is weakening because he was on that fuckin' thing, and you chased his ass," Detroit Police officer Kimberly Buckner muttered to herself as she stepped out of her vehicle, her body camera recording every step and word.As she walked toward Grimes, an unidentified Detroit police officer reached out his hand to cover the lens of Buckner's body camera quietly saying: "They fuckin' tased his ass while he was cruisin'."
Buckner showed more compassion than other officers, though. The unidentified officer she spoke with later stated police escorts for ambulances were reserved for injured officers not "bad-ass 15 [year olds]" who ran from the cops. The officer went on to state he had "no sympathy" for the dead teenager. Another unidentified officer is captured saying, "Don't run from the State Police. You'll get fucked up."Unbelievably, Detroit PD officials had no idea this officer -- still unidentified -- had criticized the cooling corpse of a teen shot by an officer with a Taser while riding an ATV at 35 mph. Only at the prompting of the Free Press was an investigation instigated. The officer has been pulled from patrol duty while the investigation is underway.The Michigan State Police have a lot to answer for, and reps aren't talking. A pending lawsuit is only part of the reason for its silence. The other part is likely due to its refusal to deal with a problem trooper until he was charged with murder.
Bessner has a history of using excessive force and has been reprimanded before for using his Taser inappropriately, including using the device on handcuffed suspects. The investigation into Bessner's conduct shows that over a four-year span ending in 2017, he had 40 use of force incidents, 17 pursuits and five car accidents.
If the Michigan State Police could be bothered to police themselves, this may have been prevented. Bessner was -- at best -- a lawsuit waiting to happen. This isn't normal behavior, no matter how his lawyer spins it. It appears Bessner is going to lean hard on the Supreme Court's Graham decision, if his lawyer's statements are any indication.
Bessner's attorney, Richard Convertino, agreed to an interview, but then didn't respond to requests to schedule it.Convertino previously called Grimes' death tragic, noting the teen drove the ATV "recklessly and dangerously" and "actively resisted and evaded arrest.""During the pursuit, Trooper Bessner was forced to make a split-second decision under circumstances on the scene and at the moment which was tense, uncertain and rapidly evolving," Convertino told the Free Press in the email, shortly after the crash.
If the wording in that last paragraph seems familiar, it's because it directly quotes a Supreme Court justice.
The calculus of reasonableness must embody allowance for the fact that police officers are often forced to make split-second judgments - in circumstances that are tense, uncertain, and rapidly evolving - about the amount of force that is necessary in a particular situation.
That statement in defense of Bessner's reckless actions is a bit too much on the nose. There was no need for this to be a 'tense, uncertain, and rapidly evolving" situation. A teen was riding an ATV and the cops were in cruisers. If the teen posed a risk to others, the solution was not to fire a Taser from a moving vehicle at an unprotected body traveling at 35 mph. That's just a good way to seriously injure someone. In this case, the injuries were fatal and the trooper whose best call under pressure was to commit an act almost every cop would find unreasonable is now behind bars awaiting trial. I'll bet he wishes he'd responded a bit more reasonably.The State Police gave him every chance to show them what kind of officer he could be. And in the end, he showed them he could be even worse than he was in the four years leading up to his murder rap.

Permalink | Comments | Email This Story


Read more here

---
posted at: 12:00am on 26-Apr-2018
path: /Policy | permalink | edit (requires password)
0 comments, click here to add the first
---
---
Turns Out Lots Of People Want To Play The CIA's Card Game

Furnished content.


Well, it appears we can both confirm and acknowledge that lots and lots of people want to play the CIA's in-house training card game. As we announced on Monday, we've taken the available details of the internal CIA game Collection Deck, and are in the process of turning it a version you can actually play, which we're renaming CIA: Collect It All. To see if anyone else actually wanted it, we put it on Kickstarter and set what we thought was a fairly high bar: $30,000. And yet, we hit that in about 40 hours and we still more than three and a half weeks to go. We're a bit blown away by how many people are interested, and we're committed to making the game as awesome as we can possibly make it. We recently posted an update to the campaign concerning questions around international shipping, since that's been a big topic of conversation, so if you're interested in that, go check it out.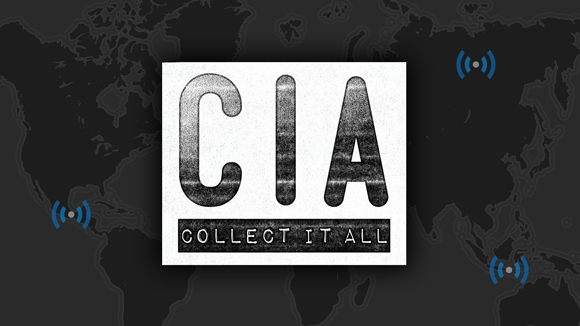 Either way, thanks to all of you who quickly jumped in and backed the campaign (and told others about it). As we've noted in the campaign, the idea here is to do this as a one shot deal, not to keep making the game. So, while anyone can download the FOIA'd release of the rules and make your own, if you want one of our versions, you'll need to back this campaign.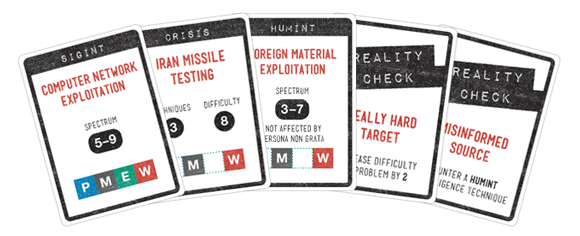 Permalink | Comments | Email This Story


Read more here
---
posted at: 12:00am on 26-Apr-2018
path: /Policy | permalink | edit (requires password)
0 comments, click here to add the first
---
---
Simulmedia on Building a TV Media Plan: Tough to Dial in Correctly

Furnished content.


The post Simulmedia on Building a TV Media Plan: Tough to Dial in Correctly appeared first on Adotas.

Read more here

---
posted at: 12:00am on 26-Apr-2018
path: /Online_Marketing | permalink | edit (requires password)
0 comments, click here to add the first
---
---
Commercial Production: Where's It Headed?

Furnished content.


Adotas sat down with Jennette MacLachlan (pictured below),recently hired as Executive Producer at Big Block, the creative agency and experiential marketing company, to explore how video commercials are made and how the process can be improved. Q: What would you like to improve about the way commercial projects get created and produced? A: I would […]The post Commercial Production: Where's It Headed? appeared first on Adotas.

Read more here

---
posted at: 12:00am on 26-Apr-2018
path: /Online_Marketing | permalink | edit (requires password)
0 comments, click here to add the first
---
---
Patent Troll That Sued EFF And Lost... Now Loses Its Bullshit Patent As Well

Furnished content.


Remember GEMSA (Global Equty Management (SA) Pty. Ltd.)? That's the Australian patent troll who "won" a Stupid Patent of the Month award from EFF for its silly patent (US Patent 6,690,400 on "virtual cabinets representing a discrete operating system." GEMSA sued a bunch of companies, including Airbnb and Zillow for supposedly violating the patent. Oh, and then it sued EFF in Australia, getting an order from the court demanding that EFF take down its article and barring EFF from ever publishing anything about any GEMSA patents.That kinda thing is not going to fly in the US, and so EFF went to court in the US, seeking declaratory judgment that such an Australian court order was totally unenforceable in the US under the SPEECH Act. Late last year, the court gave a thorough and complete victory to EFF, making it clear that GEMSA could not, in any way, hope to enforce its Australian order in the US, as it clearly would violate EFF's First Amendment rights.And now, the US Patent Office has basically killed GEMSA's patent that EFF called out in the first place, via the all important inter partes review system that is currently being challenged at the Supreme Court (ruling coming soon...).
The '400 patent described its invention as a Graphic User Interface (GUI) that enables a user to virtualize the system and to define secondary storage physical devices through the graphical depiction of cabinets. In other words, virtual storage cabinets on a computer. E-Bay, Alibaba, and Booking.com, filed a petition for inter partes review arguing that claims from the '400 patent were obvious in light of the Partition Magic 3.0 User Guide (1997) from PowerQuest Corporation. Three administrative patent judges from the Patent Trial and Appeal Board (PTAB) agreed.The PTAB opinion notes that Partition Magic's user guide teaches each part of the patent's Claim 1, including the portrayal of a cabinet selection button bar, a secondary storage partitions window, and a cabinet visible partition window.
The opinion demonstrated this graphically as well:

Permalink | Comments | Email This Story


Read more here

---
posted at: 12:01am on 25-Apr-2018
path: /Policy | permalink | edit (requires password)
0 comments, click here to add the first
---
---
New Report From ViralGains and CMO Council Explores State of Digital Video Advertising

Furnished content.


   96 Percent of Marketers to Increase Video Ad Spend; Issue Call for Stronger Viewability Standards. ViralGains, a digital video advertising journey platform, in conjunction with the Chief Marketing Officer (CMO) Council today released a study that investigated how digital video advertising is utilized throughout the customer journey. The CMO Council surveyed a total of […]The post New Report From ViralGains and CMO Council Explores State of Digital Video Advertising appeared first on Adotas.

Read more here

---
posted at: 12:01am on 25-Apr-2018
path: /Online_Marketing | permalink | edit (requires password)
0 comments, click here to add the first
---
---
IRIS.TV Expands Advisory Board

Furnished content.


IRIS.TV, an A.I. video personalization and programming pioneer, announced the expansion of its Advisory Board, comprised of a dynamic group of accomplished individuals in media and technology. Our customers depend on IRIS.TV's video personalization platform to help navigate the complex world of omni-channel programming, while leveraging existing investments and assets, said Field Garthwaite, CEO of […]The post IRIS.TV Expands Advisory Board appeared first on Adotas.

Read more here

---
posted at: 12:01am on 25-Apr-2018
path: /Online_Marketing | permalink | edit (requires password)
0 comments, click here to add the first
---
---
Want To Blog In Tanzania, Or Read Social Media In Uganda? Pay The Government, Please

Furnished content.


Although blogging may have lost its early excitement for many, in some countries it still represents a vital channel for news that may not be available elsewhere. For example, as Global Voices explains:
Blogging emerged in Tanzania around 2007 and became popular as an alternative news platform with educated, middle class people, as well as politicians and political parties.In Tanzania, where media historically holds strong ties to government interests, blogging opened up possibilities for individuals to establish private news outlets that proved immensely powerful in terms of reach and readership.
The current Tanzanian government is not very happy about this uncontrolled flow of information to the people. But instead of anything so crude as shutting down blogs directly, it has come up with a more subtle, but no less effective, approach:
On March 16, 2018, the United Republic of Tanzania issued the Electronic and Postal Communications (Online Content) Regulations demanding that bloggers must register and pay over USD $900 per year to publish online.
To put that in context, Tanzania's GDP per capita was under $900 in 2016, so the new fees are completely out of reach for the majority of people in the country. As Quartz notes, in addition, the registration process is onerous, and the fines for infringement serious:
applicants are expected to fill a form detailing the estimated cost of investment, the number of directors and stakeholders in the platform, their share of capital, staff qualifications, expected dates of commencing operations, besides future growth plans.But even after providing this documentation, authorities still reserve the right to revoke a permit if a site publishes content that "causes annoyance, threatens harm or evil, encourages or incites crimes" or jeopardizes "national security or public health and safety." Officials could also force managers to remove "prohibited content" within 12 hours or face fines not less than five million shillings ($2,210) or a year in prison.
The situation is slightly easier in Tanzania's northern neighbor, Uganda. Under a new order there (pdf), "All online data communication service providers, including online publishers, online news platforms, online radio and television operators" are required to register with the Uganda Communications Commission. However, there's no mention of fees, or punishments for non-compliance. But if life for Ugandan bloggers seems to be easier than for those in Tanzania, a new daily tax on social media is designed to discourage ordinary users from engaging in what Ugandan President Yoweri Museveni calls "lugambo", or gossip, online. A report in the local Daily Monitor newspaper quotes the President as saying:
"I am not going to propose a tax on internet use for educational, research or reference purposes... these must remain free. However, olugambo on social media (opinions, prejudices, insults, friendly chats) and advertisements by Google and I do not know who else must pay tax because we need resources to cope with the consequences of their lugambo"
The amount of the daily tax is not clear -- a BBC report on the move says it might be either 100 or 200 Ugandan shillings ($0.013 or $0.027) a day -- and there are no details yet on how the new law will be enforced and the taxes collected for services deemed to involve "gossip". But as another Global Voices post notes, this social media tax is just the latest clampdown on the online world in Uganda. It quotes a January 2018 report from Unwanted Witness, a Ugandan NGO, which said:
2017 registered the highest number of Ugandans ever arrested for their online expression and these arrests are clearly targeted crackdown on free flow of information and speech on the Internet.
Different as they are, what the moves in Tanzania and Uganda both show is African governments coming up with new ways to muzzle online commentators that seek to tell people what the official media don't.Follow me @glynmoody on Twitter or identi.ca, and +glynmoody on Google+.

Permalink | Comments | Email This Story


Read more here

---
posted at: 12:01am on 25-Apr-2018
path: /Policy | permalink | edit (requires password)
0 comments, click here to add the first
---
---
In 'N Out Uses A Bullshit Pop-Up Every Five Years Strategy Just To Lock Up Its Australian Trademark

Furnished content.


When we recently discussed the rather odd story of the famous burger chain In 'N Out suing an Australian burger joint over trademark concerns despite having no storefront presence in the country, there was one aspect of it glossed over in the source link and omitted by me that really deserves some fleshing out. You see, like here in America, Australian trademark law has a provision that you actually must be using the mark in question in order to retain it. More specifically, use must be established every five years in order to keep the trademark valid. Given that In 'N Out operates no storefronts in Australia, readers rightly wondered how it was possible that the company even had a valid trademark to wield in its trademark battle.The answer to that question is as cynical as it is perverse. It turns out that In 'N Out turns up so-called "pop-up" storefronts for its chain in Australia and a few other countries every so often, specifically to keep just barely within the trademark law provisions.
In Australia, in particular, trademark laws have a "use it or lose" quality to them. If they are not used within a five-year span of time, companies could lose protection for their names and logos. International businesses, though they may never create a fully running branch overseas, could be vulnerable to someone else taking their ideas in other countries if they apply for a trademark. This would dilute the brand in a whole host of ways. To avoid the misfortune of Burger King, who lost its trademark and had to become Hungry Jack's, In-N-Out found a workaround to establishing a permanent presence in the Land Down Under by simply hosting pop-ups every so often to use their trademark in the country.
Cynical, as I said, and a serious perversion of the purpose of trademark laws generally. The entire point of trademark protections is to keep customers informed as to the source of goods purchased and the affiliations of the companies from which they purchase them. Remember that the context of this story and the chain's lawsuit is the existence of a single burger joint calling itself "Down 'N Out." While there is clear homage to In 'N Out, the burger joint does nothing to convince the public that it's part of the California chain.So, instead of serving the public good by staving off confusion, what this gaming of Australia's trademark law does instead is to simply lock up language similar to the In 'N Out name by maintaining an insultingly limited presence in the country's market. In 'N Out does not operate these pop-ups in order to server the Australian market. Rather, they operate them specifically so as to deny that Australian market its sort of business. These pop-ups have, ahem, popped up for years, with no sign of In 'N Out even considering having any real storefront presence anywhere in the country. Instead, the pop-ups serve only as an excuse to file lawsuits such as it did against Down 'N Out.Whatever you might think of In 'N Out's actual trademark claim in its lawsuit, that's truly about as cynical as it gets.

Permalink | Comments | Email This Story


Read more here

---
posted at: 12:00am on 24-Apr-2018
path: /Policy | permalink | edit (requires password)
0 comments, click here to add the first
---
---
Judge Agrees: Perfectly Fine For Google To Deny Ad Placement For 'Honey Cures Cancer' Claims

Furnished content.


Eric Goldman brings us the dismissal of a lawsuit against Google that's… well, a bit on the unintentionally hilarious side. The lawsuit argues there's a First Amendment right for Google Ad placement -- one that circumvents Google's policies against allowing questionable claims like "Honey Cures Cancer!" -- and contains a request for $10 billion in damages.El Reg first reported on the lawsuit, filed by a former IBM senior engineer. Apparently tired of the rigorous science involved in his day job, Shajar Abid decided to branch out into speculative fiction.
Abid, who goes by the first name "Shaq" on LinkedIn, claims to have developed "a divine cure for cancer" consisting of "only honey herb and spice." Google, he insists, will not allow him to advertise the product through AdWords.He is seeking $10 billion for what he believes is a violation of his First Amendment speech and religious rights, for loss of business, and for pain and suffering. Also, he wants the opportunity to advertise on Google when people search for cancer cures.
Needless to say, it's a pro se lawsuit, which makes demands Google cover his legal costs a bit perplexing. In addition to the $10 billion, Abid wants the $88 he racked up in ad costs pre-cancellation to be nullified since there won't apparently be enough money to cover this if he wins.But he won't win, something readers may have picked up from the first line of this post. There are many reasons he won't win, but going pro se and alleging Google's denial of prime cancer-curing ad placement is somehow a government action is but one of them.Abid finds it odd Google won't let him claim honey cures cancer. Well, it will, but it just won't allow him to buy ad slots for this claim. Abid could start a blog or Facebook page or whatever, but he won't be allowed to promote it with Google AdWords. Prior legal issues with Google's pharma ad sales have resulted in policies that won't allow someone to claim they can cure cancer with honey, no matter how much they firmly believe it will. And Abid believes honey cures cancer as hard as anyone who stands to profit from this claim can possibly believe something. From the lawsuit [PDF]:
Last weekend on Friday March 31 -2017, i received an email that my site had been suspended. It was against google policies as they have details about selling pharmaceuticals etcs..I said ok, I will call and tell them, i studied the google rules, tell me what to change.So the first girl I talked to gave a half dozen modifications to do, including take out "divine cure for cancer," which is my sincerely held religious belief that it is.But what she doesn't know is I have done an intensive pharmacognosy study as well as other in depth proprietary research.I feel this was the first violation, obstructing my 1st amendment rights, however the kind and noble judge interprets.
References are cited.
My philosophy of medicine is based on Moses's wisdom. One time Mose got sick, so he prayed to God for guidance. God guided him to a plant. So he went and ate it. Then he was cured.
Also this:
I am combining a systems biology empirical approach based on prophetic medicine.
This culminates (sort of) in a Section 1983 claim, which is reserved for deprivation of rights by the government, which Google plainly isn't. (Or "even under the spirit of Title VII of the Civil Rights Act of 1964," as the complaint states hopefully.)The judge points out the obvious in the dismissal [PDF]:
Plaintiff fails to state a § 1983 claim against Google. Plaintiff does not allege any facts suggesting Google is a government actor or was acting on behalf of the state.
And then notes Abid's opposition to Google's motion to dismiss states Google shouldn't even be a party to this lawsuit.
Moreover, Plaintiff's Opposition appears to suggest that Google is not the proper defendant and that his claims in fact are against nonparty government entities. Opp'n at 3 ("My section 1983 claim should be applied against the US government, due to the gross negligence of both the FDA and the NIH[;] more than 1 year of work has gone into regulation for my small start-up only for FDA to trample my constitutional rights and NIH my civil rights."). Accordingly, the Court DISMISSES Plaintiff's § 1983 claim. As Plaintiff argues the FDA and NIH violated his rights, not Google, the dismissal shall be WITHOUT LEAVE TO AMEND.
There's a Sherman Act (antitrust) claim buried in the lawsuit as well, but the court doesn't like that approach either.
Plaintiff does not allege facts showing Google had a contract or agreement with LegitScript or any another entity that was intended to harm or unreasonably restrain competition. At most, Plaintiff alleges LegitScript was Google's service provider. Mot. to Suppl. Pleadings ¶¶ 2, 12. But there are no facts showing Google sought to unreasonably restrain trade, let alone succeeded in doing so.
This will probably only confuse the plaintiff, who so persuasively argued Google was once found guilty of antitrust violations in another country.
I have attached proof Google has done anti-trustful things recently and has been punished by the EU.
The court also finds Abid's ads violated Google policy, which states it will not permit pharmaceutical ads for non-government approved products that present themselves as proven remedies for illnesses.Everything is dismissed with Abid given a chance to amend his complaint to fix its numerous deficiencies. The only exception is the Section 1983 claim against Google, which is so far off base (Google isn't the government) that no amount of amending would fix it.There's a big difference between feeling wronged and being actionably wronged. This lawsuit doesn't even come close to the latter. At this point, Abid has only some wounded pride and outstanding AdWords bill for $88. Filing pro se keeps the costs down but it doesn't do much for coherent legal arguments. And we're probably all better off with Google blocking ads that claim faith-infused honey cures cancer.

Permalink | Comments | Email This Story


Read more here

---
posted at: 12:00am on 24-Apr-2018
path: /Policy | permalink | edit (requires password)
0 comments, click here to add the first
---
---
This Week In Techdirt History: April 15th - 21st

Furnished content.


Five Years AgoThis week in 2013, as the fallout for Prenda Law continued, we shifted our focus to the cybersecurity bill CISPA. While the White House was threatening to veto it if the privacy issues were not addressed, the House was rejecting all the amendments that might actually do so and its sponsors were ignoring the fact that it would render online privacy agreements meaningless. Sponsor Mike Rogers (whose wife, surprise surprise, stood to benefit hugely from the bill) made his infamous comment about the only opposition being 14-year-olds in their basement, prompting rapid and widespread backlash. We knew from history how the bill would be abused, and the only amendment that was being truly considered was pretty toothless. Then, of course, the bill was passed by the House, with 288 supporters.Ten Years AgoThis week in 2008, the threat to privacy was the DHS's domestic spy satellites — but more was happening on the copyright front, such as J. K. Rowling trying to use emotional appeals to block a Harry Potter guidebook and push silly legal theories like the idea that spoilers are copyright infringement. And Warner Bros. was threatening the filmmaker behind the movie Troll, which he was seeking to remake, because it happened to have a character named Harry Potter ten years before Rowling's books were written. Hollywood was starting to turn its attention to 3D movies as a way to revive cinemas, the recording industry was seeking more money because it deigned to let people transfer media between devices, and we took a look at how everyone overvalues content and undervalues services.Fifteen Years AgoThis week in 2003, it was the ten-year anniversary of the release of Mosaic, the first "major" web browser. The entertainment industry was succeeding in its crusade against piracy within various organizations, with CIO Magazine telling corporations to worry about the legal issues of employee downloading, and a bunch of Naval Academy students being disciplined for sharing music. Copyright fears were holding back books about hacking and internet security research and — in an early precursor to the sort of sharing that would be formalized by CISPA a decade later — the government was asking corporations to hand over details on their infrastructure and just trust the agencies to keep it safe.

Permalink | Comments | Email This Story


Read more here

---
posted at: 12:00am on 22-Apr-2018
path: /Policy | permalink | edit (requires password)
0 comments, click here to add the first
---
---
Michael Cohen Drops Ridiculous Lawsuit Against Buzzfeed After Buzzfeed Sought Stormy Daniels' Details

Furnished content.


Donald Trump's long time lawyer, Michael Cohen has been in a bit of hot water of late. As you no doubt heard, the FBI raided Cohen's office and home seeking a bunch of information, some of which related to the $130,000 he paid to adult performer Stormy Daniels. Already there have been a few court appearances in which Cohen (and Donald Trump) have sought to suppress some of what's been seized, but that doesn't seem to be going too well. At the same time, Cohen is still fighting Daniels in court, which also doesn't seem to be going too well.Given all of that, it's not too surprising that Cohen has decided to dismiss his ridiculous lawsuit against Buzzfeed for publishing the Christopher Steele dossier. As we pointed out, that lawsuit was going nowhere, because it sought to hold Buzzfeed liable for content created by someone else (oh, and that leaves out that much of what Cohen claimed was defamatory may actually have been true.And while many are suggesting Cohen dropped that lawsuit because the other lawsuits are a much bigger priority, there may be another important reason as well. As we noted last month, through a somewhat complex set of circumstances, the lawsuit against Buzzfeed may have resulted in Cohen having to reveal the details he's been avoiding concerning Stormy Daniels. That's because Buzzfeed was claiming that Cohen's interactions with Daniels were relevant to its case, and it was likely to seek that information as part of the case moving forward.In other words, dropping the Buzzfeed lawsuit (that he was going to lose anyway), Cohen wasn't just ditching a distraction in the face of more important legal issues, he may be hoping to cut off at least one avenue for all the stuff he's been trying to keep secret from becoming public. That doesn't mean it won't become public eventually. After all the DOJ has a bunch of it. But it does suggest that Cohen had more than one reason to drop the Buzzfeed lawsuit.

Permalink | Comments | Email This Story


Read more here

---
posted at: 12:00am on 21-Apr-2018
path: /Policy | permalink | edit (requires password)
0 comments, click here to add the first
---
---
Democratic National Committee's Lawsuit Against Russians, Wikileaks And Various Trump Associates Full Of Legally Nutty Arguments

Furnished content.


This morning I saw a lot of excitement and happiness from folks who greatly dislike President Trump over the fact that the Democratic National Committee had filed a giant lawsuit against Russia, the GRU, Guccifier 2, Wikileaks, Julian Assange, the Trump campaign, Donald Trump Jr., Jared Kushner, Paul Manafort, Roger Stone and a few other names you might recognize if you've followed the whole Trump / Russia soap opera over the past year and a half. My first reaction was that this was unlikely to be the kind of thing we'd cover on Techdirt, because it seemed like a typical political thing. But, then I looked at the actual complaint and it's basically a laundry list of the laws that we regularly talk about (especially about how they're abused in litigation). Seriously, look at the complaint. There's a CFAA claim, an SCA claim, a DMCA claim, a "Trade Secrets Act" claim... and everyone's favorite: a RICO claim.
Most of the time when we see these laws used, they're indications of pretty weak lawsuits, and going through this one, that definitely seems to be the case here. Indeed, some of the claims made by the DNC here are so outrageous that they would effectively make some fairly basic reporting illegal. One would have hoped that the DNC wouldn't seek to set a precedent that reporting on leaked documents is against the law -- especially given how reliant the DNC now is on leaks being reported on in their effort to bring down the existing president. I'm not going to go through the whole lawsuit, but let's touch on a few of the more nutty claims here.The crux of the complaint is that these groups / individuals worked together in a conspiracy to leak DNC emails and documents. And, there's little doubt at this point that the Russians were behind the hack and leak of the documents, and that Wikileaks published them. Similarly there's little doubt that the Trump campaign was happy about these things, and that a few Trump-connected people had some contacts with some Russians. Does that add up to a conspiracy? My gut reaction is to always rely on Ken "Popehat" White's IT'S NOT RICO, DAMMIT line, but I'll leave that analysis to folks who are more familiar with RICO.But let's look at parts we are familiar with, starting with the DMCA claim, since that's the one that caught my eye first. A DMCA claim? What the hell does copyright have to do with any of this? Well...
Plaintiff's computer networks and files contained information subject to protection under the copyright laws of the United States, including campaign strategy documents and opposition research that were illegally accessed without authorization by Russia and the GRU.Access to copyrighted material contained on Plaintiff's computer networks and email was controlled by technological measures, including measures restricting remote access, firewalls, and measures restricting acess to users with valid credentials and passwords.In violation of 17 U.S.C. § 1201(a), Russia, the GRU, and GRU Operative #1 circumvented these technological protection measures by stealing credentials from authorized users, condcting a "password dump" to unlawfully obtain passwords to the system controlling access to the DNC's domain, and installing malware on Plaintiff's computer systems.
Holy shit. This is the DNC trying to use DMCA 1201 as a mini-CFAA. They're not supposed to do that. 1201 is the anti-circumvention part of the DMCA and is supposed to be about stopping people from hacking around DRM to free copyright-covered material. Of course, 1201 has been used in all sorts of other ways -- like trying to stop the sale of printer cartridges and garage door openers -- but this seems like a real stretch. Russia hacking into the DNC had literally nothing to do with copyright or DRM. Squeezing a copyright claim in here is just silly and could set an awful precedent about using 1201 as an alternate CFAA (we'll get to the CFAA claims in a moment). If this holds, nearly any computer break-in to copy content would also lead to DMCA claims. That's just silly.Onto the CFAA part. As we've noted over the years, the Computer Fraud and Abuse Act is quite frequently abused. Written in response to the movie War Games to target "hacking," the law has been used for basically any "this person did something we dislike on a computer" type issues. It's been dubbed "the law that sticks" because in absence of any other claims that one always sticks because of how broad it is.At least this case does involve actual hacking. I mean, someone hacked into the DNC's network, so it actually feels (amazingly) that this may be one case where the CFAA claims are legit. Those claims are just targeting the Russians, who were the only ones who actually hacked the DNC. So, I'm actually fine with those claims. Other than the fact that they're useless. It's not like the Russian Federation or the GRU is going to show up in court to defend this. And they're certainly not going to agree to discovery. I doubt they'll acknowledge the lawsuit at all, frankly. So... reasonable claims, impossible target.Then there's the Stored Communications Act (SCA), which is a part of ECPA, the Electronic Communications Privacy Act, which we've written about a ton and it does have lots of its own problems. These claims are also just against Russia, the GRU and Guccifer 2.0, and like the DMCA claims appear to be highly repetitive with the CFAA claims. Instead of just unauthorized access, it's now unauthorized access... to communications.It's then when we get into the trade secrets part where things get... much more problematic. These claims are brought against not just the Russians, but also Wikileaks and Julian Assange. Even if you absolutely hate and / or distrust Assange, these claims are incredibly problematic against Wikileaks.
Defendants Russia, the GRU, GRU Operative #1, WikiLeaks, and Assange disclosed Plaintiff's trade secrets without consent, on multiple dates, discussed herein, knowing or having reason to know that trade secrets were acquired by improper means.
If that violates the law, then the law is unconstitutional. The press regularly publishes trade secrets that may have been acquired by improper means by others and handed to the press (as is the case with this content being handed to Wikileaks). Saying that merely disclosing the information is a violation of the law raises serious First Amendment issues for the press.I mean, what's to stop President Trump from using the very same argument against the press for revealing, say, his tax returns? Or reports about business deals gone bad, or the details of secretive contracts? These could all be considered "trade secrets" and if the press can't publish them that would be a huge, huge problem.In a later claim (under DC's specific trade secrets laws), the claims are extended to all defendants, which again raises serious First Amendment issues. Donald Trump Jr. may be a jerk, but it's not a violation of trade secrets if someone handed him secret DNC docs and he tweeted them or emailed them around.There are also claims under Virginia's version of the CFAA. The claims against the Russians may make sense, but the complaint also makes claims against everyone else by claiming they "knowingly aided, abetted, encouraged, induced, instigated, contributed to and assisted Russia." Those seem like fairly extreme claims for many of the defendants, and again feel like the DNC very, very broadly interpreting a law to go way beyond what it should cover.As noted above, there are some potentially legit claims in here around Russia hacking into the DNC's network (though, again, it's a useless defendant). But some of these other claims seem like incredible stretches, twisting laws like the DMCA for ridiculous purposes. And the trade secret claims against the non-Russians is highly suspect and almost certainly not a reasonable interpretation of the law under the First Amendment.

Permalink | Comments | Email This Story


Read more here

---
posted at: 12:00am on 21-Apr-2018
path: /Policy | permalink | edit (requires password)
0 comments, click here to add the first
---
---
Tapjoy Study: Exploring the Effect of Rewarded Ads on User Value

Furnished content.


New Maximum Impact Report finds that sessions, retention rates and spend all climb steadily as consumers complete greater amounts of rewarded ads. Tapjoy, the Maximum Impact Platform for mobile advertisers and app developers, published a new study showing that the more rewarded advertisements a mobile app user completes, the higher their engagement, retention and in-app […]The post Tapjoy Study: Exploring the Effect of Rewarded Ads on User Value appeared first on Adotas.

Read more here

---
posted at: 12:00am on 21-Apr-2018
path: /Online_Marketing | permalink | edit (requires password)
0 comments, click here to add the first
---
---
Mar/Apr 2018 Magazine

Furnished content.


Cover Story - Using OWIN Security with MultiValue Data - Part 2

Read more here

---
posted at: 12:00am on 21-Apr-2018
path: /Programming/Unidata_Universe | permalink | edit (requires password)
0 comments, click here to add the first
---
---
Mar/Apr 2018 - Using OWIN Security with MultiValue Data - Part 2

Furnished content.


Part 2 in our series on OWIN, the latest framework that .NET developers are using to build ASP.NET applications. Integrating your MultiValue data into the OWIN identity framework allows central management of user and customer credentials from within your existing LOB (Line Of Business) application.

Read more here

---
posted at: 12:00am on 21-Apr-2018
path: /Programming/Unidata_Universe | permalink | edit (requires password)
0 comments, click here to add the first
---
---
The London Media Exchange (LMX) to Partner with Ternio Blockchain to Provide Verification and Transparency into Media Costs

Furnished content.


Ternio, a company providing a scalable transparency solution for programmatic advertising, announced it will enter into a preliminary agreement to integrate its blockchain solution on The London Media Exchange. LMX, the first European forwards and options market, is partnering with Ternio in order to evaluate a first of its kind blockchain verification technology that will […]The post The London Media Exchange (LMX) to Partner with Ternio Blockchain to Provide Verification and Transparency into Media Costs appeared first on Adotas.

Read more here

---
posted at: 12:00am on 20-Apr-2018
path: /Online_Marketing | permalink | edit (requires password)
0 comments, click here to add the first
---
---
Publisher Helps To Keep Sci-Hub In The Public Eye By Trying To Bully It Into Submission Using Ineffectual Legal Remedies

Furnished content.


As Techdirt has pointed out a number of times, attacking the huge free online repository of academic papers, Sci-Hub, is wrong from a number of viewpoints. It's wrong because Sci-Hub is not a site aiming to profit from the labor of others, but is simply trying to make knowledge accessible to everyone. That's also what academic publishers like to claim they are doing, except that strangely many of the largest end up with profit margins of 30%-40%, and the papers aren't accessible to all, just to those rich enough to pay the "egregious price increases" that roll in every year. It's wrong because most of the research published was paid for by the public through their taxes, who surely ought to be able to access it from convenient repositories that are as easy to use as Sci-Hub. It's also provided free of charge for publishers to repackage, often with few changes. And yet the latter want people to pay again, typically $30 for a single article.It's not just wrong: it's really foolish on the part of the publishers to pursue Sci-Hub in this way. It simply provides another example of the Streisand Effect, with every legal action alerting more people to Sci-Hub's existence, and encouraging them to find out more. It's foolish, too, because it underlines the fundamental inability of publishers to stop people sharing online, which probably leads others to start doing so. Techdirt has already covered previous failures to shut down Sci-Hub. A new post on TorrentFreak provides us with an update on that continuing fiasco, with details of a new injunction obtained by one of Sci-Hub's arch-enemies, the American Chemical Society:
The amended injunction now requires search engines, hosting companies, domain registrars, and other service or software providers, to cease facilitating access to Sci-Hub. This includes, but is not limited to, the following domain names.'sci-hub.ac, scihub.biz, sci-hub.bz, sci-hub.cc, sci-hub.cf, sci-hub.cn, sci-hub.ga, sci-hub.gq, scihub.hk, sci-hub.is, sci-hub.la, sci-hub.name, sci-hub.nu, sci-hub.nz, sci-hub.onion, scihub22266oqcxt.onion, sci-hub.tw, and sci-hub.ws.'
Obtaining an injunction is one thing; applying it is another. As the TorrentFreak post notes, many of the non-US service companies involved aren't interested in obeying US injunctions. At the time of writing, a list of Sci-Hub mirrors around the world showed several still operating without any difficulty. And even if some service providers go on to shut down Sci-Hub's domains, it would be easy to come up with new names for mirrors, whether close to "Sci-Hub" in form, or quite different. And ultimately people can use Tor to access sites that are even harder to take down. In the meantime, all that these vindictive and pointless legal moves achieve is to ensure that Sci-Hub remains in the public eye, and gains ever-more users and supporters.Follow me @glynmoody on Twitter or identi.ca, and +glynmoody on Google+

Permalink | Comments | Email This Story


Read more here

---
posted at: 12:00am on 20-Apr-2018
path: /Policy | permalink | edit (requires password)
0 comments, click here to add the first
---
---
Caymus Vineyard Sues Caymus Builders Because It Built Some Buildings For Its Wine Business

Furnished content.


Look, trademark law can be confusing. If you're not spending some significant portion of your life either practicing trademark law or writing about trademark law, you might misunderstand how it works. In particular, the requirement for entities to be in the same business or market often times trips people up, with them either not realizing that this provision exists for there to be trademark infringement in most cases, or else not understanding exactly what it means to be competing in the same marketplace.But my understanding and generosity in this is heavily strained when a winery sues a construction company just because the winery built stuff on its property.
According to a filing in San Francisco's U.S. District Court, dated March 2, Sonoma's Caymus Capital is being sued, along with other related parties, by Caymus Vineyards of Napa.The suit cites the defendants' "unauthorized and unlawful use of Plaintiff's famous, incontestable federal trademark registration for the mark 'Caymus' and Plaintiff's corporate and trade name 'Caymus Vineyards.'"
By way of background, Caymus Capital is related to Caymus Builders, Caymus Residential Recovery, and other related businesses, all of which are also named in Caymus Vinedyards' lawsuit. To be clear, none of these companies are in the wine business. All of them are in the building and construction business. Readers of this site will already be scratching their heads wondering what argument the winery might be making in order to assert that any of this is trademark infringement.Well, there are two arguments in the lawsuit, both of which are equally flimsy. First, as part of its wine business, Caymus Vineyards asserts in its filing that it builds stuff.
The suit explains that Caymus Vineyards has engaged in building projects on its own properties, primarily in the Napa Valley, and is currently developing a winery, bottling and distribution complex in Solano, where it does business as Caymus-Suisun.
None of which makes it a builder or construction company in the commercial marketplace. Were this to equate to trademark infringement, construction companies would likely have to go unnamed entirely, because every industry has to build stuff to be an industry.In the complaint itself, Caymus Vineyards also complains that Caymus Builders, which is located in nearby Sonoma, tried to help with the recovery efforts from last year's devastating wildfires that rocked Wine Country.
Since that time, Defendant Caymus Builders LLC has advertised its services along the Napa-Sonoma corridor, presumably as part of the re-building process. … The highly visible signage advertising Defendant's goods and services alongside vineyard properties will likely cause confusion, mistake, or deception as to the source, affiliation, sponsorship or authenticity of Defendant's goods and services.
Say it with me now: none of this makes Caymus Vineyard a builder, nor does it make Caymus Builders a winery. All of this complaining is silly, as are claims that anyone is going to confuse the quite famous Caymus Vineyards winery with a construction company.Hopefully the court will see clear to putting the cork back in this disaster of a trademark suit.

Permalink | Comments | Email This Story


Read more here

---
posted at: 12:00am on 20-Apr-2018
path: /Policy | permalink | edit (requires password)
0 comments, click here to add the first
---
---
1Q18 EMEA ISG Index Reveals Sourcing Slump in Anticipation of GDPR

Furnished content.


The 1Q18 EMEA ISG Index released by Information Services Group, a global technology research and advisory firm, found the sourcing market in Europe, Middle East and Africa slumped in the first quarter of 2018 as European enterprises focused attention and discretionary spending on preparations for the EU's General Data Protection Regulation (GDPR), set to take […]The post 1Q18 EMEA ISG Index Reveals Sourcing Slump in Anticipation of GDPR appeared first on Adotas.

Read more here

---
posted at: 12:00am on 19-Apr-2018
path: /Online_Marketing | permalink | edit (requires password)
0 comments, click here to add the first
---
---
There Are Several Good Reasons To End Entertainment Industry Subsidies, But Blasphemy Isn't One Of Them

Furnished content.


There are a lot of arguments to be made against subsidizing movie/TV studios. The best argument is this: the payouts to visiting studios rarely pay off for local taxpayers. Politicians love the side benefits -- rubbing elbows with producers, actors, and other studio personnel -- but there's nothing to be gained financially by paying a studio to film in your town. In one case, a city was promised 3,600 additional jobs. In reality, only 200 jobs materialized, all but 14 of those temporary construction work.Then there's the argument against using public funding to prop up an out-of-town industry. If there are extra tax dollars around, they're better spent locally, where they'll do the most good. Subsidizing businesses is always problematic. It skews incentives and allows governments to play favorites using the public's money.But the worst argument someone can make against subsidies is this one: subsidies should be content-based. Two members of the clergy and a state politician are bent out of shape because a subsidized TV series shoot resulted in the depiction of a historical figure in compromising positions.
The AMC series "Preacher" has portrayed Christ in a graphic sex scene that combines blasphemy with pornography.The August 21 episode titled, "Dirty Little Secret," showed an actor playing the role of Jesus having sex with a married woman in an extended, graphic scene with explicit vocals. The director used shadows and silhouettes to soften the two figures as they engaged in various sexual positions, but these cinematic techniques did not disguise the pornography.
We have laws governing porn which are mostly hands-off, provided producers follow several regulations. We certainly don't have blasphemy laws, thanks to a separation of church and state. But never mind the legal details. This small collective of pearl-clutchers wants legislators to pull funding solely because the imagery in this episode may have offended some members of one religion.
We respectfully request that the Administration, and the Office of Louisiana Economic Development, reject all efforts by AMC to obtain tax credits for the series "Preacher" and the episode which blasphemed Christ. We call upon the Administration and the Louisiana Office of Economic Development to flatly reject this request for a $16.2 million tax refund check.
The op-ed notes the state of Louisiana has a law prohibiting the use of public money to fund pornography. That's all well and good, but just because the writers call the images that offended them porn doesn't make them porn. To buttress this argument with talk of blasphemy only adds to the problem, ensuring that any state legislators attempting to follow through on this dubious suggestion will engage in multiple constitutional violations.That's not all. The authors of the op-ed -- which include state senator John Milkovich -- claim their views are universal, something that's more factually-incorrect than everything leading up to it.
Thus, the larger truth is that there is never a good time to reward production companies that trash our Louisiana values, mock our beliefs– and dishonor Christ.
The state should definitely reject the request for a $16.2 million subsidy by AMC. If AMC is so keen on shooting scenes in Louisiana (or any other state), it should pay its own way. But it shouldn't do it for any of the reasons suggested here. It should end the subsidy program completely, rather than risk looking like it's making content-based decisions about what type of speech it's willing to fund.

Permalink | Comments | Email This Story


Read more here

---
posted at: 12:00am on 19-Apr-2018
path: /Policy | permalink | edit (requires password)
0 comments, click here to add the first
---
---
Former FCC Broadband Advisory Panel Chair Arrested For Fraud

Furnished content.


For a few months now we've been noting how a "broadband deployment advisory panel" (BDAC) the FCC created to "solve the digital divide" has been plagued by scandal, resignation, and accusations of corruption. The panel was created last year to purportedly advise the Trump FCC on the best approach(es) to improving broadband cost and availability. But it didn't take long for reports to emerge that the panel was little more than a who's who of entrenched telecom industry interests, and since its creation its been plagued by a steady stream of disgruntled departures.This week, Pai's panel made headlines again after reports emerged indicating that the woman Pai picked to chair the panel has been arrested for defrauding investors as part of a fiber network deployment con:
"Elizabeth Ann Pierce, who served as CEO of Quintillion Networks LLC , allegedly convinced two investment companies that the firm had secured contracts for a high-speed fiber-optic system that would generate hundreds of millions of dollars in future revenue, the Manhattan U.S. attorney's office and FBI said Thursday. The system was pitched as one that would provide service in Alaska and connect it to the lower 48 states, authorities said.As it turned out, those sales agreements were worthless because the customers had not signed them, U.S. Attorney Geoffrey Berman said in prepared remarks. Instead, as alleged, Pierce had forged counterparty signatures on contract after contract. As a result of Pierce's deception, the investment companies were left with a system that is worth far less than Pierce had led them to believe."
Ajit Pai had proclaimed that he had an "excellent and deep pool of applicants to serve on the BDAC," when he announced (pdf) Pierce's appointment last year. Apparently that well wasn't quite deep enough. The disgraced executive was appointed by Pai in April, resigned her Quintillion CEO spot in August, and had resigned from the BDAC by September.But Pierce's arrest is only the latest chapter on the problems with Pai's advisory council. Earlier this year, San Jose Mayor Sam Liccardo penned a letter saying he'd be resigning from the panel, claiming in his resignation letter (pdf) that not only does the panel exist almost exclusively to help prop up the interests of incumbent ISPs, but it hadn't actually accomplished a single item of note in terms of helping improve broadband competition or availability:
"It has become abundantly clear that despite the good intentions of several participants, the industry-heavy makeup of BDAC will simply relegate the body to being a vehicle for advancing the interests of the telecommunications industry over those of the public...after nine months of deliberation, negotiation, and discussion, we've made no progress toward a single proposal that will actually further the goal of equitable broadband deployment."
Liccardo's complaints were mirrored by a similar, late March resignation letter by New York City CTO Miguel Gamio Jr. And they were also mirrored by complaints from community broadband groups like the Coalition for Local Internet Choice (CLIC), who say the panel is actively undermining community-driven attempts to improve the nation's broadband connectivity:
"The audacity and impropriety of the process is clear from the fact that this entity, comprised primarily of corporate and carrier interests, is empowered by the Commission to develop model codes that could potentially impact every locality and state in the United States without any serious input from the communities it will most affect."
In more rural areas with a tepid ROI community broadband and public/private partnerships are often the best creative solutions to the broadband monopoly logjam. But because giant ISPs fear competition and folks like Ajit Pai are blindly, ideologically opposed to even working closely with local governments, the FCC is now actively undermining such efforts. Pai has routinely supported ISP-crafted protectionist state laws in 21 states that hamstring communities looking to build their own networks, even in areas ISPs refuse to.In other words, much like his boss, Ajit Pai says one thing then immediately does another; he breathlessly professes to be "fixing" problems he's actually making worse, and is leaving a trail of dysfunction and grumbling in his wake.

Permalink | Comments | Email This Story


Read more here

---
posted at: 12:00am on 19-Apr-2018
path: /Policy | permalink | edit (requires password)
0 comments, click here to add the first
---
---
Apple's Internal Memo Warning Employees Not To Leak To The Press Leaks To The Press

Furnished content.


Whatever the actual numbers, it seems like some hefty percentage of technology news revolves around leaks of one kind or another. Whether it concerns government, corporate, or legal proceedings information leaking to the public, it happens enough that at this point the operating posture of any organization should probably be to expect leaks, rather than flailing at modernity and trying to stop them. Hell, if the White House can't keep what seems like literally anything under wraps, what hope does the average business have?Apple, of course, is not an average company. And, yet, when the company put out an internal memo warning its employees not to do the leaking, that memo almost immediately leaked to the press.
On Friday, Bloomberg News published what it described as an "internal blog" post in full. The memo warned that Apple "employees, contractors, or suppliers—do get caught, and they're getting caught faster than ever."The post also reportedly noted that, "in some cases," leakers "face jail time and massive fines for network intrusion and theft of trade secrets both classified as federal crimes," adding that, in 2017, "Apple caught 29 leakers, and of those, 12 were arrested."
Memos like this set off a delightfully oppressive mood within the organizations that send them. Part of the reason for that is that the practice of leaking is so widespread so as to make the selective persecution of any leaker seem callous and unfair. Add to that the simple fact that well-timed strategic leaks are practically marketing SOP in many larger organizations and this seems doubly so. And, finally, I cannot be the only one struck by how low Apple's catch-rate feels within the memo itself. 29 leakers caught in a year? That has to be some unimpressive fraction of the actual leakers that exist.Anyone who might want to argue the points above needs to make that argument in the context of a reality in which this scare-memo itself leaked to the press. That this occurred only buttresses the argument that battling all leaks all the time is a losing battle. And if that's the case, then the selective enforcement of anti-leaking policies will only come off as both confusing and capricious.Not to mention a giant waste of time and money, compared with incentivizing employees to leak only when its beneficial to the company.

Permalink | Comments | Email This Story


Read more here

---
posted at: 12:00am on 18-Apr-2018
path: /Policy | permalink | edit (requires password)
0 comments, click here to add the first
---
---
What GDPR Means for Email Marketing

Furnished content.


SmartFocus,a responsive messaging platform, has produced a white paper,IMPROVING CUSTOMERENGAGEMENT, Through Time-Based Email Targeting,that will help any marketer who sends out emails contend with the new European data rules. SmartFocus analysed 1.4 billion marketing emails, based on aggregated,anonymized data from major UK-based retailers. The findings shed new light onthe best times to contact different categories […]The post What GDPR Means for Email Marketing appeared first on Adotas.

Read more here

---
posted at: 12:00am on 18-Apr-2018
path: /Online_Marketing | permalink | edit (requires password)
0 comments, click here to add the first
---
---
The Music Industry Now Wants To Creep Past Site-Blocking Into App-Blocking

Furnished content.


With site-blocking now fully en vogue in much of the world as the preferred draconian solution to copyright infringement, one point we've made over and over again is that even this extreme measure has no hope of fully satisfying the entertainment industries. Once thought something of a nuclear option, the full censorship of websites will now serve as a mere stepping stone to the censorship of all kinds of other platforms that might sometimes be used for piracy. It was always going to be this way, from the very moment that world governments creaked open this door.And it appears it isn't taking long for the entertainment industries to want to take that next step, either. As the debate about Kodi addons rages, and as governments begin to clamp down on the platform at the request of the entertainment industry, several industry players at an IP forum event in Russia have started announcing plans to push for app-blocking as the next step.
Over in Russia, a country that will happily block hundreds or millions of IP addresses if it suits them, the topic of infringing apps was raised this week. It happened during the International Strategic Forum on Intellectual Property, a gathering of 500 experts from more than 30 countries. There were strong calls for yet more tools and measures to deal with films and music being made available via 'pirate' apps.The forum heard that in response to widespread website blocking, people behind pirate sites have begun creating applications for mobile devices to achieve the same ends – the provision of illegal content. This, key players in the music industry say, means that the law needs to be further tightened to tackle the rising threat."Consumption of content is now going into the mobile sector and due to this we plan to prevent mass migration of 'pirates' to the mobile sector," said Leonid Agronov, general director of the National Federation of the Music Industry.
Look, all of that is true. Innovation happens often at the margins when it comes to technology, after all, and the technology that powers piracy is no exception to this rule. At the same time, neither the entertainment industry nor the governments of the world have ever, even once, shown themselves to be good or fair arbiters of what tools are "pirate tools" and which are legitimate tools that sometimes are used for piracy. If given the power, both will overshoot the mark, with entertainment groups carpet-bombing their way to collateral damage just to be sure that pirates are obliterated, and governments all too often using this copyright censorship as cover to enact oppressive censorship on matters of pure politics.In other words, it's not that the entertainment industry is wrong that there is some measure of a problem to be dealt with, it's just that their censorious solution creates way more problems than it solves.Despite that, the music industry, in particular, is banging its war drum.
The same concerns were echoed by Alexander Blinov, CEO of Warner Music Russia. According to TASS, the powerful industry player said that while recent revenues had been positively affected by site-blocking, it's now time to start taking more action against apps."I agree with all speakers that we can not stop at what has been achieved so far. The music industry has a fight against illegal content in mobile applications on the agenda," Blinov said.
This is not an arms race that the content industry has shown it is capable of winning. But while they beat these war drums for evermore censorship, the unintended consequences are strewn like bodies all around them. From Blinov's home country of Russia, the government has been laughably inept at separating pirate site from non-pirate site to the tune of a ten-fold blocking of collateral damage sites, all while the government also uses those same copyright laws to shut down political speech and reporters it doesn't like.And it is in this climate that content companies want to hand even more blocking powers to the authorities? First they came for the websites, then they came for the mobile applications? Whatever comes after that is not something to look forward to.

Permalink | Comments | Email This Story


Read more here

---
posted at: 12:00am on 18-Apr-2018
path: /Policy | permalink | edit (requires password)
0 comments, click here to add the first
---
---
MPAA Apparently Silently Shut Down Its Legal Movies Search Engine

Furnished content.


In 2015, with much fanfare, the MPAA released its own search engine of sorts as WhereToWatch.com. The idea behind the site was to combat the argument that people pirate films because there are too few legal alternatives. The MPAA built the site to show where those legal alternatives do in fact exist. Left unaddressed, of course, were questions about how useful and convenient those alternatives were, how users had to navigate through a myriad of restrictive policies for those legal alternatives, and how terrible Hollywood must be in promoting its legal alternatives if the only thing needed to stop all this piracy was an MPAA search engine.On top of that, WhereToWatch served as something of an excuse for many draconian polices the MPAA was pushing for all along. By being able to point to the search engine as "proof" that all kinds of legal alternatives to piracy were readily available, the MPAA argued that policies such as "notice and staydown" as well as site-blocking were legitimate pursuits. Somewhat predictably and with a heaving helping of irony, WhereToWatch received multiple DMCA takedown notices for its search results, demonstrating how perilous DMCA takedowns have become.And now comes the news that the MPAA actually shuttered the site months ago.
The MPAA pulled the plug on the service a few months ago. And where the mainstream media covered its launch in detail, the shutdown received zero mentions. So why did the site fold? According to MPAA Vice President of Corporate Communications, Chris Ortman, it was no longer needed as there are many similar search engines out there."Given the many search options commercially available today, which can be found on the MPAA website, WheretoWatch.com was discontinued at the conclusion of 2017," Ortman informs TF. "There are more than 140 lawful online platforms in the United States for accessing film and television content, and more than 460 around the world," he adds.
That is all absolutely true today, though it was also true three years ago when the site was launched. The simple fact of the matter is that the site did little to serve any real public customer base. Yes, legal alternatives to piracy exist. Everyone knows that, just as they know that there are far too many hoops and restrictions around which to jump that have nothing to do with price. The MPAA and its client organizations have long asserted strict control over their product to the contrary of public demand. That is, and has always been, the problem.On top of all that, the MPAA showed its no better at promoting its site than it was at promoting the legal alternatives to pirating movies.
Perhaps the lack of interest from the U.S. public played a role as well. The site never really took off and according to traffic estimates from SimilarWeb and Alexa, most of the visitors came from Iran, where the site was unusable due to a geo-block.
Look, the basis for this effort was a good one: promote legit movie-watching to customers currently pirating. That's laudable. But Hollywood is in the business of convincing the public to do so every bit as much as the public is obligated to buy Hollywood's products. It's not enough to build a search engine to the current unwanted offerings and call it a day.You have to actully innovate.

Permalink | Comments | Email This Story


Read more here

---
posted at: 12:00am on 17-Apr-2018
path: /Policy | permalink | edit (requires password)
0 comments, click here to add the first
---
---
Tech Talk #2: Cookie Syncing-A treat for advertisers

Furnished content.


Adotas is pleased to offer a series of Tech Talks that provide insights and explanations regarding the sometimes mysterious meaning and use of various digital tools. Your guide is Stephen Upstone, CEO ofLoopMe. When it comes to marketing tech, one of the more technical terms used is cookie syncing. How does this aspect of technology […]The post Tech Talk #2: Cookie Syncing–A treat for advertisers appeared first on Adotas.

Read more here

---
posted at: 12:00am on 17-Apr-2018
path: /Online_Marketing | permalink | edit (requires password)
0 comments, click here to add the first
---
---
Bad News For 'Privacy Shield': As Expected, EU's Top Court Will Examine Legality Of Sending Personal Data To US

Furnished content.


Last October, Techdirt wrote about an important decision by the Irish High Court in a case concerning data transfers from the EU to the US. The original complaint was brought by Max Schrems in the wake of revelations by Edward Snowden back in 2013 that the NSA had routine access to user information held by companies like Facebook. As the post explained, the judge found that there were important legal issues that could only be answered by the EU's highest court, the Court of Justice of the European Union (CJEU). The High Court said that it intended to refer various questions to the CJEU, but has done so only now, as Schrems explains in an update on the case (pdf). He points out that the eleven questions sent to the CJEU (found at the end of the document embedded below) go further than considering general questions of law:
While I was of the view that the Irish Data Protection Authority could have decided over this case itself, but I welcome that the issue will hopefully be dealt with once and forever by the Court of Justice. What is remarkable, is that the High Court also included questions on the 'Privacy Shield', which has the potential for a full review of all EU-US data transfer instruments in this case.
That more or less guarantees that the CJEU will rule definitively on whether the Privacy Shield framework for transferring EU personal data to the US is legal under EU data protection law. And as Mike noted in his October post, it is hard to see the CJEU approving Privacy Shield, which does little to address the court's earlier criticisms of the preceding US-EU agreement, the Safe Harbor framework, which the same court struck down in 2015. That would be a serious problem for companies like Facebook and Google whose data is routinely accessed by the NSA. As Schrems suggests:
In the long run the only reasonable solution is to cut back on mass surveillance laws. If there is no such political solution between the EU and the US, Facebook would have to split global and US services in two systems and keep European data outside of reach for US authorities, or face billions in penalties under the upcoming EU data protection regulation.
In theory, a ruling that Facebook has broken EU privacy laws by allowing the NSA to access the personal data of EU citizens would not necessarily be an issue for other companies not involved in these surveillance programs. However, there is a cloud on the horizon even for them. As Schrems explains, data transfers from the EU to the US typically use contract law in the form of "Standard Contractual Clauses" (SCCs) to lay down the legal framework. Schrems says he is fine with that approach, because the Irish Data Protection Commissioner (DPC) can use an "emergency clause", built in to SCCs, to halt dodgy data sharing in cases like Facebook. However:
The Irish Data Protection Commissioner took the view that there is a larger, systematic issue concerning SCCs. The DPC took the view, that as the validity of the SCCs is at stake the case should therefore be referred to the CJEU.
The danger with this decision to ask the CJEU to examine the validity of SCCs is that if it rules against them, it would affect every company using them, whether or not they were involved in NSA surveillance. Schrems has a theory as to why the DPC has taken this risky route:
I am of the view the Standard Contractual Clauses are perfectly valid, as they would allow the DPC to do its job and suspend individual problematic data flows, such as Facebook's. It is still unclear to me why the DPC is taking the extreme position that the SCCs should be invalidated across the board, when a targeted solution is available. The only explanation that I have is that that they want to shift the responsibility back to Luxembourg [where the CJEU sits] instead of deciding themselves.
Given the massive knock-on effects that the ruling could have on digital flows across the Atlantic, including political consequences, the desire for the Irish DPC to give that responsibility to someone else is plausible. The CJEU is unlikely to feel intimidated in the same way, which means that US companies must now worry about the prospect of SCCs being struck down along with Privacy Shield.Follow me @glynmoody on Twitter or identi.ca, and +glynmoody on Google+

Permalink | Comments | Email This Story


Read more here

---
posted at: 12:00am on 17-Apr-2018
path: /Policy | permalink | edit (requires password)
0 comments, click here to add the first
---
---
This Week In Techdirt History: April 8th - 14th

Furnished content.


Five Years AgoThis week in 2013, Ken White returned to fill us in on the massive fallout from Prenda's hearing (as predicted), while the folks involved scrambled to get out of trouble — often by throwing each other under the bus. Paul Hansmeier played innocent, as did John Steele in his filing, both of them trying to turn the blame onto Brett Gibbs, who hit back with his own defence. And while Prenda and Paul Duffy fought hard to block any new evidence from being brought into the case, Judge Wright was having none of that and accepted new evidence from Morgan Pietz.Ten Years AgoThis week in 2008, we found out that e-voting problems were in some cases even worse than people thought, but while Congress was failing to do anything about it, some states were hard at work on fixing things. Meanwhile, we got a pair of examples of people using litigation instead of, you know, actually competing: ConnectU's settlement with Facebook, and Mattel/Hasbro's ongoing attempts to get rid of Scrabulous. And we had a big, long post looking at the deluge of amicus briefs in the Supreme Court's critical Bilski case on software and business model patents.Fifteen Years AgoThis week in 2003, there was lots of talk about spam, including the legal landmine for employers created by porn spam, and the overall fact that the battle against spam was not going well. One spammer tried to sue an anti-spammer for signing him up for a bunch of spam via his publicly posted business address, but the court very quickly smacked that down. And then the Senate introduced an anti-spam bill, though there was no reason to believe it would accomplish much.

Permalink | Comments | Email This Story


Read more here

---
posted at: 12:00am on 15-Apr-2018
path: /Policy | permalink | edit (requires password)
0 comments, click here to add the first
---
---
Vestorly: Quadrupling Click-Through Rates with AI

Furnished content.


It's a challenge any business without a multi-million dollar marketing budget faces: How can you get your customers to pay attention to me online when they're being bombarded by content on Facebook, Twitter, Instagram, Snapchat, Email, Push notifications, and endless other new apps?Just send your audience content they want. Easier said than done? Don't be […]The post Vestorly: Quadrupling Click-Through Rates with AI appeared first on Adotas.

Read more here

---
posted at: 12:00am on 14-Apr-2018
path: /Online_Marketing | permalink | edit (requires password)
0 comments, click here to add the first
---
---
In-N-Out Sues Australian Burger Joint, Despite Having No Restaurants In The Country

Furnished content.


Whenever companies and brands begin behaving badly when it comes to enforcing their trademarks, one common reaction from outsiders is "why?" The reason for that singular question can vary, whether it stems from a lack of true infringement taking place to the seemingly harmless nature of use in dispute to everywhere in between. But perhaps there is no better example of a trademark dispute inducing a "Why?" than in the news that In-N-Out is suing an Australian burger company without doing any real or regular business on that entire continent.
Californian burger chain In-N-Out has no presence in Australia. Or anywhere much further than the U.S. west coast and Texas, really. That hasn't stopped In-N-Out from suing Sydney-based restaurant Down N' Out, which opened in 2016 and served burgers that were a tribute to the cult chain. As reported by the Sydney Morning Herald, In-N-Out claimed the Australian restaurant infringes on its trademark and engaged in misleading or deceptive conduct by using the Down N' Out name and logo.
Ok, let's highlight this just so nobody can accuse us of being unclear on the point: Down N' Out is clearly referencing and paying homage to In-N-Out, the famous California burger chain. In-N-Out also claims that all of this amounts to Down N' Out trying to pass itself off as being related to the California company. Even if the latter were true, which I doubt is the case, the fact remains that In-N-Out has barely done any business on the entire Australian continent. Despite this, the chain argues that it has "substantial goodwill" in Australia. How that would be, other than by reputation in the media, is anyone's guess.Despite that, In-N-Out is demanding the Australian company change its name and hand over a bunch of money.
Legal proceedings were launched in Australia's Federal Court in October last year, and In-N-Out has until June to submit evidence to support its claims. In-N-Out wants Down N' Out to stop using the brand, and to pay damages or hand over profits made while using the name.
Again, why? This is dumb, and it's a terrible use of legal funds to wage trademark war on a country in which In-N-Out has no storefront. There's no threat here, because the company isn't operating in that market. All we are left with is our singular question: why?

Permalink | Comments | Email This Story


Read more here

---
posted at: 12:00am on 14-Apr-2018
path: /Policy | permalink | edit (requires password)
0 comments, click here to add the first
---
---
We Interrupt Today's News With An Update From The Monkey Selfie Case

Furnished content.


In today's fast-paced news cycle it's easy to overlook the important things: the copyright status of the monkey selfie.Today we have learned nothing new about it, except that the case is not over yet. Which is itself significant, because the parties in the case had jointly moved to dismiss the appeal, and today that motion was denied. In its order denying the motion [pdf, embedded below] the Ninth Circuit acknowledged that while it had the power to dismiss an appeal if the parties so requested it, it did not have the obligation to do so if there were countervailing interests. And in this case, the Ninth Circuit found, there were countervailing interests requiring it to fully adjudicate the matter.It cited several other cases as analogs. As in Albers v. Eli Lily, "this case has been fully briefed and argued by both sides, and the court has expended considerable resources to come to a resolution. Denying the motion to dismiss ensures that 'the investment of public resources already devoted to this litigation will have some return.'" Furthermore, as was the case in Ford v. Strickland, "a decision in this developing area of the law would help guide the lower courts."Also, referencing Albers and Khouzam v. Ashcroft, the court noted that denying the dismissal of appeals prevents the parties from "manipulating precedent in a way that suits their institutional preferences."
As one of our colleagues once warned in a similar context, courts must be particularly wary of abetting 'strategic behavior' on the part of institutional litigants whose continuing interest in the development in the law may transcend their immediate interest in the outcome of a particular case. Suntharalinkam v. Keisler, 506 F.3d 822, 828 (9th Cir. 2007) (en banc) (Kozinski, J., dissenting from the denial of rehearing).
In other words, enough of this procedural monkey business. The appeal remains a live matter, and at some point the court will presumably substantively rule on it.

Permalink | Comments | Email This Story


Read more here

---
posted at: 12:00am on 14-Apr-2018
path: /Policy | permalink | edit (requires password)
0 comments, click here to add the first
---
---
Q&A with Daina Middleton Exploring Where Marketing & Advertising Are Headed

Furnished content.


  Adotas is pleased to present a Q&A withDaina Middleton (pictured left), CEO of Ansira. Q: Where do you see marketing/advertising going in 2018? Are there any notable trends in the industry? A: Social Participation Sophistication: 2018 may well signal the decline of the overall influence of social media as a passive participation marketing platform. […]The post Q&A with Daina Middleton Exploring Where Marketing & Advertising Are Headed appeared first on Adotas.

Read more here

---
posted at: 12:00am on 13-Apr-2018
path: /Online_Marketing | permalink | edit (requires password)
0 comments, click here to add the first
---
---
ACLU: If Americans Want Privacy & Net Neutrality, They Should Build Their Own Broadband Networks

Furnished content.


More than 750 towns and cities across the United States have been forced to build their own networks if they want anything close to next-generation broadband. These towns and cities aren't doing this because it's fun, they're doing it as an organic response to market failure, and the growing cable monopoly that fuels high prices, poor coverage, and abysmal customer service. By and large the incumbent response to this shift hasn't been to offer better, cheaper service, but to literally write and buy protectionist laws in more than 21 states prohibiting locals from making their own decisions.ISPs also like to demonize these efforts as automatic taxpayer boondoggles, which not only isn't true (municipal broadband, like any other business plan, can be well or poorly designed), but ignores the fact that these towns and cities wouldn't be getting into the broadband business if existing service wasn't so expensive and shitty across wide swaths of America.Not too surprisingly, the Trump administration's decision to protect these disliked monopolies by killing net neutrality and broadband privacy protections is only driving more interest in such alternative solutions. For example, the ACLU has issued a new report stating that if cities want privacy and a neutral internet, they should join the trend of building their own networks:
"The internet has become a crucial utility, yet unlike water and electricity, quality broadband service in the U.S. is far from universal. Twenty-four million Americans don't have access to high-speed internet at home, either because it's not available or too expensive. Lack of access to decent broadband is especially bad in low-income or rural areas and communities of color. In general, there's very little competition in this market, with most people having only one or two choices of an internet service provider. As a result, internet service in the United States is slow compared to many other countries.Hundreds of cities, towns, and counties around the country have already turned to community broadband, often providing faster and cheaper service than for-profit telecoms. And, municipally-owned broadband providers can honor net neutrality and privacy values, regardless of what the FCC does or doesn't do. With these public systems, communities can ensure that internet service is provided in an equitable way.
Except thanks to Comcast, AT&T, Verizon, Charter and CenturyLink's lobbying stranglehold over our leaders, terrible state laws prohibit many locals from being able to even consider the option. This protectionism has been such a problem, companies like AT&T have even tried to sneak anti-community broadband language into unrelated traffic bills when nobody was looking. In some cases, these laws go so far as to ban towns and cities from even striking public/private partnerships with the likes of Google Fiber or Tucows' Ting.The ACLU advises residents of states that have such restrictions (you can find a complete map here) should, first and foremost, fight to reverse such protectionist measures:
"Unfortunately, telecom lobbyists have convinced at least 21 state legislatures to enact restrictions or outright bans on the ability of municipalities in those states to create their own broadband service thereby leaving people no choice but to utilize the commercial services that are often slow, unjustifiably expensive, and now poisoned by their lack of protections for privacy and network neutrality...Residents of those states should start by demanding that their state legislators reverse those laws.
Like net neutrality, ISP lobbyists have had great success framing municipal broadband as a "partisan" fight in order to sow dissent and prevent anybody from disrupting their cozy status quo. But wanting better broadband (or wanting a say over tax spending and infrastructure) isn't a partisan concept, and by and large municipal broadband networks are most commonly built in conservative areas. Our collective disdain of Comcast appears to be one of just a few things that easily bridges our deep partisan divides.Still, after decades of disinformation on this front, ISPs have been very effective in getting people to believe that building your own broadband networks is a vile socialist cabal that always ends in wasted taxpayer money and tears. But again, these towns and cities wouldn't even be considering this if they were happy with incumbent broadband options. These attempts to demonize local broadband networks successfully obfuscate the fact that incumbent ISPs like Comcast are dictating both state and federal policies that are only making our broadband connectivity and competition problems worse.With ISP lobbyists only making already frustrated towns and cities angrier with the net neutrality repeal and attack on consumer privacy laws, they've only guaranteed that more towns and cities than ever before will be pursuing the roll-your-own option when it comes to broadband. And it's only a matter of time before people catch on and these state-level bans start to be dismantled. If ISPs like Comcast and AT&T don't like it, they have an obvious solution: actually start competing and provide better, faster, cheaper service.

Permalink | Comments | Email This Story


Read more here

---
posted at: 12:00am on 13-Apr-2018
path: /Policy | permalink | edit (requires password)
0 comments, click here to add the first
---
---
Update: Actually, Court Orders Iowa State To Pay Alums $600k For Violating Their Rights

Furnished content.


We'll keep this short and sweet, but it's always good to highlight when the legal system manages to smack around organizations that try to use intellectual property laws to flatly violate people's rights. You will hopefully recall that in 2017, Iowa State University began blocking any requests by NORML, a group advocating for pro-marijuana laws, to use the school's iconography. NORML sued the school, specifically over threats the school made against the alums running the group over use of its trademarks and a requirement that the school have the right to approve any design for apparel by NORML that included any references to the school. NORML argued that because the school had initially approved their uses, only to flipflop largely under pressure from the conservative state legislature, this was a violation of its free speech rights.The courts agreed, declaring that ISU had violated NORML's First Amendment rights. The State Appeal Board voted to pay NORML roughly $350k in compensation, leading to many breathless headlines about just how much taxpayer money the school's idiotic actions had wasted.And now we learn that the cost will actually be much higher, with the courts ordering the state to pay $600k in attorney's fees.
The decision, filed in the U.S. Court for the Southern District of Iowa, closed the case and entered a judgement for $598,208.17 for plantiffs Paul Gerlich and Erin Furleigh late last month. ISU was previously ordered to pay $75,000 to Gerlich and Furleigh each in damages, along with about $193,000 in attorney fees earlier in the case.
Every citizen in Iowa ought to be casting a narrowed eye at everyone involved in this process, from the school to the legislative members that thought stomping on free speech in this way was a good idea. This is taxpayer money being paid out, after all, with the people of Iowa footing the bill for the sins of those that will pay nothing.Surely just letting speech flow on university campuses would be a better idea, right?

Permalink | Comments | Email This Story


Read more here

---
posted at: 12:00am on 13-Apr-2018
path: /Policy | permalink | edit (requires password)
0 comments, click here to add the first
---
---
Ooyala & MPP Global Team Up for Video Revenue; Fyber Enriches Audience Vault; Connektand Verance Partner on End-to-EndATSC 3.0 AdvertisingSolutions

Furnished content.


Ooyala and MPP Global Team Up to Increase Worldwide Video Revenue for Clients MPPGlobal, the provider of eSuite, the world's smartest subscription platform, andOoyala, a leading provider of software and services that simplify the complexity of producing, streaming and monetizing video, announce their worldwide partnership to bring a suite of services for broadcasters, operators and […]The post Ooyala & MPP Global Team Up for Video Revenue; Fyber Enriches Audience Vault; Connektand Verance Partner on End-to-EndATSC 3.0 AdvertisingSolutions appeared first on Adotas.

Read more here

---
posted at: 12:00am on 12-Apr-2018
path: /Online_Marketing | permalink | edit (requires password)
0 comments, click here to add the first
---
---
Lauren Fry Rejoins Simulmedia

Furnished content.


Lauren Fry Rejoins Simulmedia in new Position ofVP Customer Success and Business Analytics.Becomes Third Senior Executive to Return to Streaking Data-Targeting National TV Company. Simulmedia, a company focusing on data-optimized national TV campaigns that deliver superior performance for major brands, today announced that Lauren Fry (pictured left) has rejoined the company in the new Position […]The post Lauren Fry Rejoins Simulmedia appeared first on Adotas.

Read more here

---
posted at: 12:00am on 12-Apr-2018
path: /Online_Marketing | permalink | edit (requires password)
0 comments, click here to add the first
---
---
Goodyear Asks Judge To Help It Bury Document Showing It Covered Up Tire Problems Related To 98 Injuries Or Deaths

Furnished content.


The Jalopnik expose on tire problems Goodyear buried for 20 years -- resulting in nearly 100 injuries or deaths -- has led to a really novel request from Goodyear's counsel. In essence, Goodyear approached the court (via a late evening conference call) and asked it to sternly request Jalopnik not publish damning documents mistakenly unsealed by the court's clerk.Here's Jalopnik's Ryan Felton, who covered the Goodyear cover-up and obtained the documents from the Arizona court:
Last week, I asked Goodyear Tire & Rubber Co. to comment on claims made in a lengthy letter that says the company knew for more than 20 years about failures on a tire linked to hundreds of crashes that have left at least 98 people either injured or killed. I obtained the letter, along with more than 200 pages of exhibits to the letter, from a court in Arizona following a judge's earlier decision that led the court's clerk to briefly unseal the records. Goodyear never responded to me. Instead, unbeknownst to us at Jalopnik, the company asked the Arizona judge to call me directly and intone that I should, in the words of Goodyear's attorney, "do the right thing" and not publish those documents.
The transcript [PDF] of the conversation between Judge Hannah and lawyers from both sides is a fascinating read. Goodyear's counsel desperately wanted to believe there were no First Amendment implications in ringing up a writer, who obtained documents without subterfuge, to ask him not to publish them.And there's good reason Goodyear doesn't want them published. It contains NHTSA (National Highway and Traffic Safety Administration) data linking certain Goodyear tires to hundreds of motor vehicle accidents. The NHTSA has said the info in the letter is not confidential. Goodyear disagreed, filing a motion to keep the document under seal. No decision has been made on this yet, but apparently a court clerk misunderstood the judge's instructions and briefly unsealed the document. According to Goodyear's lawyer Foster Robberson, this makes the judge reaching out to correct a clerk's error constitutionally-kosher.
So I don't think this is a First Amendment issue. I don't think we are asking you at this stage to do an injunction. Frankly, I wouldn't expect you to do an injunction without some legal support, but we are asking you to do something, which courts do do on occasion, and I've given you an example of that, which is to basically admonish or instruct someone involved in the process about what's going on and I've even had courts ask people to cooperate before. I don't think asking this reporter to cooperate is the same thing as entering an injunction.
Sure, it's not the same thing as an injunction. But it has the same intended effect. Either way, it's an attempt to talk a judge into prior restraint, all supported by nothing more than the assertion Goodyear would be "prejudiced" by the document's release by a non-party. That seems unlikely. The parties to the lawsuit have already seen the document. So has the judge. Nothing prejudicial can happen in this court at this point since the documents have already been filed. The court of public opinion may be swayed against Goodyear, but that's not where the decision that legally matters will be handed down.Goodyear's counsel went even further, claiming that lawfully obtaining documents from a court clerk (as the result of an error not discovered until after the documents were handed over) is "wholly illegitimate." Judge Hannah, fortunately, disagreed with every single one of Goodyear's assertions.
Well, alright, Mr. Robberson.Seems to me that if your view is that there are gonna be consequences for this reporter, if he publishes this information, that's your job to convey that to him, not mine.The motion ... the request ... Goodyear's request is denied. There are two reasons.First, it is not an appropriate role for this court to appoint itself as the spokesperson or conveyor of information for the court system concerning this person's proper response or what the person should do as a result of an Order that this court has issued.The court has not been asked to issue a formal Order and it's the request is that the court call the individual and advise him of what the Order says. And that would not be a proper course of action for the court in any event. I would also note that I do not represent the court or the court system. If somebody in the court system made a mistake, that's regrettable. If that affects rights, then I suppose somebody might have to decide at some point how to address that, but it will not ... it is not appropriate to attempt to redress it to attempt to stop it by the court making a phone call.Secondly, based on the case that the court discussed on the record, State Ex Rel Thomas versus Grant, it is my legal holding and my ruling that the reporter is not bound by the protective order that underlays the sealing order.
He then goes on to address Goodyear's portrayal of Jalopnik's acquisition of the documents as "illegitimate."
There's no information before me that he was untruthful with anybody, that he stole the information, anything of that nature.
If Goodyear was hoping to keep this information from the general public, it could not have handled the situation any worse. This sort of clearly unconstitutional request almost always backfires. People not following the saga of Goodyear's apparent cover-up of RV tire issues would have never seen the NHTSA letter [PDF] detailing the company's attempt to keep selling defective tires even though they were responsible for dozens of deaths. Now, the damning letter will receive mainstream attention, reaching far beyond the readership of an auto-focused blog.

Permalink | Comments | Email This Story


Read more here

---
posted at: 12:00am on 12-Apr-2018
path: /Policy | permalink | edit (requires password)
0 comments, click here to add the first
---
---
Canadian Government Leaning Towards A Right To Be Forgotten It Can Enforce Anywhere In The World

Furnished content.


It looks as though the "Right to Be Forgotten" will be crossing the Atlantic and setting up shop just north of the United States. The Canadian Privacy Commissioner has already stated existing Canadian privacy laws allow for this, but there's been no statutory adoption of the Commissioner's theory.The idea that Canadians should join their European counterparts in being able to selectively erase personal information continues to be pushed by the Privacy Commissioner. Speaking at a recent conference in Toronto, Privacy Commissioner Daniel Therrien reiterated his belief Canadians should be offered this dubious "right."
Therrien said he continues to support the concept of "the right to be forgotten" — which has been adopted in other jurisdictions through the European Union's General Data Protection Regulation."[I]nformation about individuals is much easier to find with the internet, thanks to search engines and other functions. The information that is found will often be taken out of context. It is easily replicable and is very difficult to delete," said Therrien."All to say that information that went to reputation before the internet, that may be information known to a small circle of people, with the internet, is now potentially known to many, many people. Out of context, that information may be inaccurate and, moreover, may create real consequences for people. Reputation matters."
Reputation does matter. That's the problem with the RTBF. While there are legitimate uses, there are also plenty of people willing to abuse it to obtain an unearned reputation. Fortunately, this abuse is routinely called out by press outlets hit with RTBF requests to delete unfavorable coverage or criticism.The Privacy Commissioner's pitch continues and the Canadian Parliament seems amenable to the idea. The committee handling privacy, information access, and ethics has issued a report nudging the Canadian government towards the adoption of the Right to Be Forgotten. But its conclusions are somewhat contrary to the Privacy Commissioner's assertions. The committee likes the idea but points out these protections are not built into Canada's existing privacy laws.
The Committee's first finding in this regard was that when online reputational damage occurs in the context of personal relationships rather than commercial transactions, PIPEDA does not apply (since the latter only applies to the collection, use and disclosure of personal information in a commercial context). Moreover, the Committee noted that the Criminal Code treats a number of related offences, such as regards the publication of intimate images without consent. Accordingly, the Committee clarified that the scope of their analysis was limited to the protection of privacy and online reputation in the context of commercial transactions.
With this, the committee appears to believe it can amend PIPEDA to include a "right to be forgotten," but one more expansive than the European model. According to this, it would appear to cover things like revenge porn.
As regards the right to erasure, the Committee noted that PIPEDA does not expressly contain such a right, although the principles of "consent", "limited retention" and "accuracy" may be applied in some instances to give effect to a limited right of erasure in certain circumstances.For example, according to Principle 4.3.8 of Schedule 1 to PIPEDA, an individual has the right to withdraw consent to the collection, use and disclosure of his/her personal information. If this is then combined with the limited retention principle, pursuant to which an organization may only retain personal information for so long as it is necessary for the fulfilment of the purposes for which it was collected, then (in some circumstances) an individual may successfully argue that, upon withdrawal of their consent, the organisation that holds their information should destroy it.[...]In this context, several of the Committee witnesses argued that PIPEDA should be amended to create a more comprehensive right of erasure (to address situations of cyberbullying or revenge porn, for example) that would be similar in scope to the right of erasure found in the GDPR.
It's not that revenge porn and cyberbullying should be ignored. It's more of a question whether amending the law will fix the problem without a lot of collateral damage. Fortunately, some of the committee members have expressed this exact concern, noting the potential PIPEDA amendments would likely adversely affect Canadian freedom of expression.Unfortunately, there's a larger problem that's not discussed in the report: the recent Equustek decision. In this lawsuit, Canada's top court declared delisting orders issued in Canada were valid worldwide. Google challenged this decision in the US (Equustek did not make an appearance), obtaining a judgment finding the Canadian decision could not be applied extraterritorially. The committee believes the ruling could be read as covering personal information, not just trade secrets (which were central to the Equustek case). It also appears to indicate that any delisting requests can be enforced worldwide, no matter where the recipient of the order resides.Further, the committee apparently believes the tech companies that will be delisting info aren't properly equipped to evaluate the public's interest in removal/non-removal when handling requests. This suggests the Canadian government may take a more hands-on approach if it decides to create a Right to Be Forgotten. Fortunately, some of the committee comments suggest they fear over-compliance rather than under-compliance, which may mean the Canadian government's involvement may actually include policing requests for abuse of the law.Even with these cautionary comments, the concern remains that Canada will create its own version of RTBF, but with the added nasty side effect of the nation's highest court declaring orders issued in Canada must be executed by companies located in other countries. The committee's report [PDF] spends no time discussing this unfortunate ruling or its adverse effects if the world's tech companies are subjected to extraterritorial delisting orders. But that's what will happen if PIPEDA is amended: Canada will be giving its citizens the opportunity to engage in worldwide censorship.

Permalink | Comments | Email This Story


Read more here

---
posted at: 12:00am on 12-Apr-2018
path: /Policy | permalink | edit (requires password)
0 comments, click here to add the first
---
---
Ted Cruz Gets Section 230 All Wrong, While Zuck Claims He's Not Familiar With It

Furnished content.


There's plenty to say about Mark Zuckerberg's first congressional hearing this week (like Senator Thune's thinly-veiled threat of more SESTA-like laws, or Senator Cantwell's strange, unfocused tangent about Palantir and WhatsApp) but one exchange stands out as so utterly ridiculous that it bears special note.Senator Cruz used his time in an attempt to shift the focus onto Republican fears that Facebook is a liberal propaganda machine, and specifically tried to box Zuckerberg into declaring whether Facebook was "a first amendment speaker expressing your views", or a "neutral public forum" — and then explicitly claimed that being the latter is a prerequisite of CDA Section 230 protections.This is blatantly untrue, as that language appears nowhere in the law, and Section 230 is (as we've reiterated many times during the SESTA debate) designed to encourage moderation. But Zuckerberg's reply was, well, absurd:
"I'm not that familiar with the specific legal language of the law that you speak to, so I would need to follow up with you on that."
That's the CEO of Facebook — a service that not only relies on Section 230 to a staggering degree, but just played a major role in developing and supporting a law that drastically alters it — professing ignorance on the letter of the law, as though it were some obscure statute that only his legal department would be fully familiar with.Uh-huh.Now, to be fair, Cruz was trying to box him in with a loaded and ultimately meaningless question — and when you're being grilled by a panel of Senators, you've got to be pretty choosy about if and when you're actually going to say "you are incorrect, that's not true" in response to one of their questions. But... could anyone in that room possibly believe him? Or any of the rest of us? SESTA — which, again, Facebook played a major role in — had already been mentioned several times during the hearing, even alongside expressions of appreciation that Facebook helped refine and ultimately supported the bill. Even if we somehow contorted our brains to believe he is genuinely unfamiliar with the language (again: uh-huh...) that would just paint an equally terrible picture in which Zuck has been only vaguely aware of his company's policy positions all year.So, that was weird. Senate hearings like this are, of course, mostly theatrical — but that clunky bit of dialogue certainly eviscerated any remaining suspension of disbelief.

Permalink | Comments | Email This Story


Read more here

---
posted at: 12:00am on 11-Apr-2018
path: /Policy | permalink | edit (requires password)
0 comments, click here to add the first
---
---
The Facebook Fallout: How Will Ads + Advertising Be Affected?

Furnished content.


Anyone who hasn't been living in a cave on a remote island with absolutely no cellular signal has heard that Facebook is in trouble right now. The Cambridge Analytica data security scandal and closely-related, election-related activities and allegations have shone a spotlight on the data collection and usage practices of the social media giant. Facebook's […]The post The Facebook Fallout: How Will Ads + Advertising Be Affected? appeared first on Adotas.

Read more here

---
posted at: 12:00am on 11-Apr-2018
path: /Online_Marketing | permalink | edit (requires password)
0 comments, click here to add the first
---
---
More Drug Lab Misconduct Results In Massachusetts Court Tossing Nearly 12,000 Convictions

Furnished content.


If everything keeps falling apart in Massachusetts, there won't be a drug conviction left in the state. The eventual fallout from the 2012 conviction of drug lab technician Annie Dookhan was the reversal of nearly 21,000 drug convictions. Dookhan was an efficient drug lab worker -- so efficient she often never performed the tests she was required to. The state moved much slower, dragging its feet notifying those possibly affected by Dookhan's lab misconduct until a judge told it to stop screwing around. There still could be more reversed convictions on the way as the state continues to make its way through a 40,000-case backlog.Those numbers alone are breathtaking. But there are even more conviction dismissals on the way. Another drug lab technician convicted for stealing samples to feed her own drug habit has tainted thousands of additional drug prosecutions. A judicial order related to her questionable drug tests is erasing a whole bunch of prosecutorial wins.
The Committee for Public Counsel Services (CPCS) and the ACLU (American Civil Liberties Union) of Massachusetts said Thursday an estimated 11,162 convictions in 7,690 cases tainted by former state drug lab chemist Sonja Farak were ordered for dismissal by Supreme Judicial Court Associate Justice Frank Gaziano.
Farak apparently used whatever drugs she came across during her decade-plus with the Amherst, MA drug lab. This lab was inspected in 2012 by state police, shortly after the Boston lab was shut down following the discovery of Annie Dookhan's misconduct. This apparently cursory inspection turned up nothing, and the police who can smell drugs the moment they pull over a car apparently couldn't tell Farak had smoked crack just prior to her interview with state police inspectors. Her misconduct wasn't discovered until 2013 -- nearly eight years after Farak began using drug lab drugs regularly.
By 2010, Farak was snorting, smoking and swallowing not only the lab "standards" but also the police-submitted evidence, frequently siphoning from the powder cocaine. In one case in 2012, where police in Chicopee, Mass., had seized a kilo of cocaine, Farak "took approximately 100 grams from the same and used it to manufacture base cocaine" — crack — "at the Amherst Lab." She also began seeking treatment for her addictions, the report states, creating another source of records about her drug use. Soon she began stealing from her co-workers' samples as well, and manipulating the computer databases so that wasn't noticed. Finally, a colleague looking for some of Farak's lab samples found they had been tampered with, and she happened to get caught in January 2013.
Once this was uncovered, the state attorney general's office released a regrettable statement claiming Farak's eight years of drug use wouldn't "undermine any cases. Three years later, a full report showed Farak's abuse of her position affected nearly 8,000 cases. It also uncovered a complete lack of standards in the Amherst lab. According to the AG report [PDF], lab security was almost nonexistent. The running of "blanks" through testing equipment (to clear residue from previous drug tests) was supposed to happen after every test to avoid tainting new tests with previously-tested substances. In reality, this only happened "every 5 to 10" tests and was wholly at the tester's discretion.The exposure of additional drug lab misconduct is more than concerning. It's terrifying. Based on results from labs subject to minimal standards, security precautions, and state oversight, people were being incarcerated. Drug sentences are notoriously harsh. Stealing from people is treated as a less severe violation than selling someone drugs they want to purchase. So is rape, assault, and a number of other crimes where no consensual transaction takes place. And yet, the evidence in these cases -- the ones capable of delivering 25-year-minimums and life sentence-equivalents -- is treated carelessly by the labs testing substances and the government overseeing them.

Permalink | Comments | Email This Story


Read more here

---
posted at: 12:00am on 11-Apr-2018
path: /Policy | permalink | edit (requires password)
0 comments, click here to add the first
---
---
Fiercely Individual: The Art & Power of Effective Marketing in an Increasingly Mechanized World

Furnished content.


  As many as 800 million jobs could be lost to automation by the year 2030, according to a recent report by McKinsey and Co. In this massive workforce shift, only companies that learn how to blend the mechanized world with the human touch will survive. That's especially true for marketers: As long as we're […]The post Fiercely Individual: The Art & Power of Effective Marketing in an Increasingly Mechanized World appeared first on Adotas.

Read more here

---
posted at: 12:00am on 10-Apr-2018
path: /Online_Marketing | permalink | edit (requires password)
0 comments, click here to add the first
---
---
Court Says Kentucky Governor Free To Block Critics Using Official Social Media Accounts

Furnished content.


A federal judge in Kentucky has just handed down a disappointing decision granting the state's governor the right to continue blocking as many constituents as he wants on Twitter and Facebook. The suit was brought by two blocked constituents who argued the governor's blocking of their accounts amounted to a violation of their First Amendment rights. It goes without saying the blocked accounts were critical of Governor Matt Bevin. Rather than recognize the harm done by an official government account that only removes criticism, the court likens the blocks to throwing away hate mail or hanging up on aggrieved constituents. From the decision [PDF]:
Here, internet speakers want to use private internet platforms (Twitter and Facebook), used by the Governor to express his views and opinions as Governor, to force him to listen to their views. He might be wise to do so, but since a "person's right to speak is not infringed when government simply ignores that person while listening to others," Minnesota State Bd. for Cmty. Colleges v. Knight, 465 U.S. 271, 286 (1984), the Governor is not required to do so. That is why Plaintiffs are unlikely to succeed on the merits of this case and consequently their Motion [R. 3] is DENIED.
The First Amendment gives you a right to speak, but not a right to be heard. That's the court's opinion. This doesn't bode well for plaintiffs currently challenging Donald Trump in court over his Twitter block list. As the court points out later, being blocked by the governor doesn't prevent constituents from telling others about their problems with the state's governor. They just won't be able to confront him more directly.
Ultimately, Governor Bevin is not suppressing speech, but is merely culling his Facebook and Twitter accounts to present a public image that he desires. As a general matter, constituents don't have a right to be heard and Governor Bevin has no obligation to listen to everyone who wishes to speak to him. . . . Further the term 'block' conjures an image much harsher than reality. No one is being blocked from speaking on Twitter on Facebook. They are still free to post on their own walls and on friends' walls whatever they want about Governor Bevin.
But this take -- however logical it may appear -- misapprehends the balance of power. The judge has given Governor Bevin exactly what he wants: a public account for pro-governor propaganda, basically. The court agrees Governor Bevin should be allowed to restrict anything that doesn't portray him as he'd like to be seen. As Venkat Balasubramani points out, social media accounts are there to encourage public interaction, not serve as a virtual government sound trucks.
Assuming for the sake of argument that a politician may set up a page solely to make heard her views, you wonder whether Bevin really adhered to whatever restrictions this may require. You wonder whether his account posted the stray praise or personal matter. And it also allowed comments. I mean, that's pretty much the whole point of social media ("join the conversation!"), but it seems that once he's out there posting on a particular topic, the bar, if it should exist at all, should be high for him to restrict others from chiming in.The court agrees with Bevin's argument, which is similar to one raised by President Trump that inability to restrict unwanted messages on his pages undermines "the public images that he desires". This sounds a lot like the exclusion of certain viewpoints, which of course is not allowed.
Eric Goldman breaks it down further, noting that the governor's social media accounts are unambiguously official accounts. These are government accounts and the government is deleting comments and posts by critics of the government. The end result is a gift to politicians who are both thin-skinned and power-hungry.
The court embraces a distressingly authoritarian view of government. The court says "Governor Bevin is not suppressing speech, but is merely culling his Facebook and Twitter accounts to present a public image that he desires." WTF? We aren't talking about some shut-in person who little connection to others and no interest in engaging with the world, we're talking about one of the 50 elected governors in our country. The court is trying to justify the governor's censorious efforts by euphemistically saying the governor isn't "suppressing" speech (though that's exactly what the governor is doing); and dictators routinely justify censorship on the grounds that he/she is just trying "to present a public image that he desires." FFS.
What's the court's solution? Post stuff wherever you want -- just not on official government pages. And if you don't like the status quo, change it.
Ultimately, Governor Bevin is accountable to the public. The public may view his Page and account if they wish and they may choose to re-elect him or choose to elect someone else if they are unhappy with how he administers his social media accounts...Though Plaintiffs might disagree with his social media practices, the place to register that disagreement is at the polls.
Got that, citizens? If you're unhappy with your representation, don't bother alleging violations of your rights. Nope, just bide your time and vote in the next election. In the meantime, elected officials will be able to run official social media accounts filled with nothing but praise, presenting a skewed view of their popularity. And this is all thanks to a federal judge -- someone who never has to answer to angry citizens for bad decisions because his position isn't subject to voters' whims.

Permalink | Comments | Email This Story


Read more here

---
posted at: 12:00am on 10-Apr-2018
path: /Policy | permalink | edit (requires password)
0 comments, click here to add the first
---
---
The New York Times Tries Something Novel: Listening To And Interacting With Readers

Furnished content.


For years the whine-du-jour in online media circles has been about the poor old news comment section. Time and time again we've been told that in the modern era, the news comment section is an untamable and unredeemable beast: a troll-factory hellscape that is simply too hostile and dangerous to be manageable. So instead of trying to fix the problem, outlets have prevented users from commenting at all. Usually these announcements arrive with some disingenuous prattle about how the outlet in question really "values conversation" and was just trying to "build a stronger community" by muzzling on-site discourse.The real reason killing the news comment section is so popular is less glamorous. Most websites simply are too lazy or cheap to try and explore solutions, since "quality discourse" isn't something site bean counters can clearly monetize. Many other editors simply don't like having an area where plebeians can so clearly and obviously outline errors made during reporting. Many of these editors believe we can and should return the bi-directional internet back to the "letter to the editor era," when publishers got to choose which member of the public was heard.So while "who cares about on site community" becomes the trend, the New York Times is trying something particularly blasphemous in 2018: actually interacting with their readership. Several columnists have taken to the website's still-operating comment section as part of what columnist Frank Bruni says is part of a newfound effort at the paper to actually talk with readers from "time to time":
"I'm the column's author, hereby beginning a Times-encouraged experiment of joining the Comments thread from time to time. Thank you, PaulB67, and thank you, all, for reading us and for engaging in this conversation."
And:
"Hi. I'm the column's author; with The Times's encouragement, we writers on staff are beginning on occasion to join the Comments threads on the stories we publish."
Of course actually interacting with your readership is well out of line with fashion trends at the moment, and it's unclear how dramatic the Times' effort will be or if it will stick around. Most websites would rather outsource all public discourse to Facebook where it becomes SOP. But it runs in line with comments that former Times editor Liz Spayd began making a few years ago, namely that treating your audience like human beings instead of an irredeemable pile of jackasses might actually help foster better public discourse:
"Clearly, there is more to understanding readers than to literally have editors interact with them each day. Nonetheless, the small number of consumer-facing staffers is indicative of the bigger problem: a newsroom too distant from the people it serves...What would prove more fruitful is for newsrooms to treat their audience like people with crucial information to convey preferences, habits and shifting ways of consuming information. What do they like about what we do and how we do it? What do they want done differently? What do they turn to other sites for?"
That this is a novel idea tells you just far off trail we've wandered.Spayd has since departed the Times to go work as a Facebook public image consultant, but apparently her lofty goal of actually giving a damn (TM) appears to have stuck around at the Times, for now. Again, actually interacting and caring about your audience is important, but recent evidence also suggests it doesn't really take much effort to craft tools that can have an immediate, positive impact on the quality of public discourse in comment sections. Yes, the news section is filled with a lot of bile and buffoonery, but the idea that this means all on-site news readers should be muzzled continues to be a popular, but flimsy, narrative.

Permalink | Comments | Email This Story


Read more here

---
posted at: 12:00am on 10-Apr-2018
path: /Policy | permalink | edit (requires password)
0 comments, click here to add the first
---
---
This Week In Techdirt History: April 1st - 7th

Furnished content.


Five Years AgoWe saw a mix of court rulings this week in 2013, with Aereo winning a victory before its eventual defeat, ReDigi losing in its attempt to resell MP3s, and a judge granting a copyright troll the maximum statutory damages in a default case.Meanwhile, the Prenda saga came to another apex with the second hearing before Judge Otis Wright. Prior to the day, Ken White from Popehat took a look at what the judge might do, and then he provided a tremendous writeup on the 12-minute hearing in which Team Prenda pleaded the fifth (a transcript of which would later be released). Then Ken closed things out by declaring Prenda a dead law-firm walking based on what he saw.Ten Years AgoThis week in 2008, the BBC was fighting back against ISP traffic shaping, and UK ISPs were fighting back against BPI demands that they do it — all while it looked like traffic filters didn't actually work anyway. Meanwhile, there was some confusion over whether a court had ruled that "making available" is or is not distribution for the purposes of copyright infringement, though another court was much clearer in declaring that it's not. And, in a historic moment for the history of music, the echoes of which still shape our world today, major record labels teamed up with MySpace. (/s)Fifteen Years AgoThis week in 2003, though there was less war-related hacktivism going on than some people expected, it was increasingly clear that the Iraq War was profoundly impacting people's internet and news-reading habits — and could even be called "the killer app for broadband" with the way it appeared to be spurring adoption. (Even AOL wa shifting its focus!) Meanwhile, the government took one of its perennial swings at encryption by trying to criminalize it, while the ACLU was slightly expanding its mandate to get involved in the surveillance fight.

Permalink | Comments | Email This Story


Read more here

---
posted at: 12:00am on 08-Apr-2018
path: /Policy | permalink | edit (requires password)
0 comments, click here to add the first
---
---
Why We Need to Rethink the Price of Data

Furnished content.


  As programmatic has exploded, data is more important than ever. But with it now so vital, what about pricing? Are we utilizing the right pricing models for data-driven, programmatic campaigns? I would argue — most often — that we're not. With this in mind, here's a look at what makes data pricing so important, […]The post Why We Need to Rethink the Price of Data appeared first on Adotas.

Read more here

---
posted at: 12:00am on 07-Apr-2018
path: /Online_Marketing | permalink | edit (requires password)
---
---
Supreme Court Says Shooting A Non-Threatening Person Without Warning Is Just Good Police Work

Furnished content.


The Supreme Court -- without additional input -- has decided it's still OK for officers to kill people as long as they can express some sort of fear in a courtroom setting.
In Kisela v. Hughes, the justices overturned – without briefing or oral argument – the ruling of the U.S. Court of Appeals for the 9th Circuit in favor of Amy Hughes, whom police corporal Andrew Kisela shot and wounded in 2010. Kisela had responded to reports that Hughes was in the street with a large knife "screaming and crying very loud"; when he arrived, he saw Hughes approaching another woman. After Hughes ignored orders to drop the knife and continued to move toward the woman, Kisela fired at Hughes. The shots struck Hughes several times, although her injuries were not life-threatening.Hughes filed a lawsuit against Kisela, alleging that the shooting violated her federal civil rights. A federal district judge ruled for Kisela, but the 9th Circuit reversed. Today, in an unsigned opinion, the Supreme Court reversed the 9th Circuit's ruling. The opinion explained that, even if Kisela had violated the Fourth Amendment by using deadly force against Hughes (which the ruling described as "a proposition that is not at all evident"), Kisela still could not be sued because any rights that he might have violated were not clearly established – a key factor in whether government officials enjoy immunity from lawsuits.
The Ninth Circuit's opinion stripped the officer of his immunity. This decision reestablishes it. And it reminds cops de-escalation rarely needs to be considered as a tactic because the courts will have their back in almost every case. While the presence of a knife suggests some sort of objective danger, the person experiencing the threat was Hughes' roommate, not the cops on the other side of the fence. (And she testified she did not feel threatened.) It took only 60 seconds for one officer to resort to deadly force, based solely on the fact that Hughes refused to immediately drop the knife.The presence of a weapon changes the math a little, but it shouldn't change it so much as to dismiss this appeal with an unsigned opinion and zero input from the engaged parties. The dissenting opinion [PDF], written by Justice Sotomayor (and joined by Justice Ginsburg) points out the "threatening" situation used to justify the shooting wasn't all that threatening -- not even for other officers on the scene.
Officer Andrew Kisela shot Amy Hughes while she was speaking with her roommate, Sharon Chadwick, outside of their home. The record, properly construed at this stage, shows that at the time of the shooting: Hughes stood stationary about six feet away from Chadwick, appeared "composed and content," Appellant's Excerpts of Record 109 (Record), and held a kitchen knife down at her side with the blade facing away from Chadwick. Hughes was nowhere near the officers, had committed no illegal act, was suspected of no crime, and did not raise the knife in the direction of Chadwick or anyone else. Faced with these facts, the two other responding officers held their fire, and one testified that he "wanted to continue trying verbal command[s] and see if that would work." Id., at 120. But not Kisela. He thought it necessary to use deadly force, and so, without giving a warning that he would open fire, he shot Hughes four times, leaving her seriously injured.[...]Kisela did not wait for Hughes to register, much less respond to, the officers' rushed commands. Instead, Kisela immediately and unilaterally escalated the situation. Without giving any advance warning that he would shoot, and without attempting less dangerous methods to deescalate the situation, he dropped to the ground and shot four times at Hughes (who was stationary) through a chainlink fence.
If this truly was a "reasonable" use of force under the circumstances, you'd think Hughes would be dead, shot by multiple officers multiple times. But only one officer found the situation dire enough to shoot Hughes without warning. By refusing to weigh the arguments (and by choosing to rebuke the Ninth Circuit Court of Appeals for stripping away the officer's immunity), the Supreme Court has issued another blank check to be cashed at will by officers all over the nation. When events are unfolding quickly, the proper answer is to escalate the situation, rather than try to slow everything down and see if everyone -- not just the cops -- can make it out alive.Sotomayor then goes on to point out this isn't just a qualified immunity problem: it's a Supreme Court problem.
As I have previously noted, this Court routinely displays an unflinching willingness "to summarily reverse courts for wrongly denying officers the protection of qualified immunity" but "rarely intervene[s] where courts wrongly afford officers the benefit of qualified immunity in these same cases." [...] Such a one-sided approach to qualified immunity transforms the doctrine into an absolute shield for law enforcement officers, gutting the deterrent effect of the Fourth Amendment.
This decision won't make the nation's policing any better. It will just make everything's that's already bad even worse.
The majority today exacerbates that troubling asymmetry. Its decision is not just wrong on the law; it also sends an alarming signal to law enforcement officers and the public. It tells officers that they can shoot first and think later, and it tells the public that palpably unreasonable conduct will go unpunished.
This is what it boils down to: a free pass on deadly force. Unless the courts can push a case directly on point in front of the justices, officers will get a pass just for claiming they feared… something. As Scott Greenfield points out, the reason no discussion was needed prior to the SCOTUS decision is the court already knew what it thought about reasonable uses of force, and this one was reasonable enough to dispense with the opening pleasantries.
Whether it's "palpably unreasonable," however, ignores the Supreme Court's holding. It is not so glaringly wrong to the majority of the Court, to the majority of Americans and to the majority of police officers. In baseball, a tie goes to the runner. In police shootings, a tie goes to the cop. If there is any question of threat, the law is prepared to give the cop the benefit of the doubt. And whether there is any question of threat is a decision only cops can make. We don't get a vote.
This type of city hall can't be fought. It can only be adjusted to. Unreasonable deployments of force will still be considered "objectively reasonable" in a great majority of decisions. Violations of rights won't be treated as violations unless they're so flagrant even deferential courts can't ignore them. Every decision like this is just another stack of paper to add to citable case law when defending officers who've killed people who really didn't need killing.

Permalink | Comments | Email This Story


Read more here

---
posted at: 12:00am on 07-Apr-2018
path: /Policy | permalink | edit (requires password)
0 comments, click here to add the first
---
---
DOJ Seizes And Shuts Down Backpage.com (Before SESTA Has Even Been Signed)

Furnished content.


So here's a Friday evening surprise: the DOJ has just seized Backpage. If you visit the site now you will see the following graphic:
It notes that additional information will be provided soon, and we'll update this post when that occurs. But first, there are a few important things to note. Before and after SESTA was voted on by Congress, we noted that while supporters of SESTA kept pointing to Backpage as the reason we needed to change CDA 230, there were two reasons why we thought it was premature to make such a change. The first was that there was a court in Massachusetts considering whether or not Backpage had lost its CDA 230 immunity by being an active participant in creating trafficking ads. And the second, more important, one was that there were many reports claiming that a DOJ grand jury was investigating Backpage, and nothing in CDA 230 stopped that from happening (federal crimes are exempt from CDA 230).Last week the Massachusetts court ruled that Backpage had lost its CDA 230 immunity for at least one victim, and this week a court in Florida ruled the same thing (though for dubious reasons).And now the DOJ has seized the entire site, suggesting that the grand jury found the evidence it needed to take it down (we'll reserve judgment on that evidence until the indictment is out).And while SESTA has been approved by Congress, it is still not the law. The President is likely going to sign it next week.So we have a pretty big open question: if SESTA was supposedly necessary to take down Backpage -- and yet now both of the key reasons many of us noted that Backpage probably wasn't protected have been not just proven true, but resulted in Backpage being seized -- why do we still need SESTA?We'll be back with more later when the details are out, but for the SESTA supporters out there, let's hear your answers.

Permalink | Comments | Email This Story


Read more here

---
posted at: 12:00am on 07-Apr-2018
path: /Policy | permalink | edit (requires password)
0 comments, click here to add the first
---
---
Gordon Bonifacio New Country Manager at Simplaex; Henry Bruce Now SVP of Marketing, Contently; Brian Rucker Head of Events and Partnerships, High Times Media

Furnished content.


Simplaex Announces UK Expansion and Appointment of Gordon Bonifacio as New Country Manager Simplaex, the company behind the Artificial Intelligence-powered user classification technology for the programmatic advertising ecosystem, announces the opening of its new London office, and the appointment of Gordon Bonifacio (pictrued left) as Country Manager. In his new role at Simplaex, Bonifacio will […]The post Gordon Bonifacio New Country Manager at Simplaex; Henry Bruce Now SVP of Marketing, Contently; Brian Rucker Head of Events and Partnerships, High Times Media appeared first on Adotas.

Read more here

---
posted at: 12:00am on 06-Apr-2018
path: /Online_Marketing | permalink | edit (requires password)
0 comments, click here to add the first
---
---
TECH TALK #1: Online & Offline

Furnished content.


Adotas is pleased to launch a series of Tech Talks that offer insights and explanations regarding the sometimes mysterious meaning and use of various digital tools. Your guide is Stephen Upstone, CEO ofLoopMe. Online and Offline need not be a stumbling block.One of the many terms you'll hear in the world of marketing tech is […]The post TECH TALK #1: Online & Offline appeared first on Adotas.

Read more here

---
posted at: 12:00am on 06-Apr-2018
path: /Online_Marketing | permalink | edit (requires password)
0 comments, click here to add the first
---
---
Recordings Capture Cops Discussing Department's Most Rotten Apple

Furnished content.


Accountability begins at home. But nothing happens if no one's willing to make the first step. Officers who witnessed another officer's brutal act had plenty to say about it, but apparently not to anyone who mattered.Recordings obtained through records requests by NJ.com contain three hours of candid conversations between officers about the actions of Cataret, New Jersey police officer Joseph Reiman. Reiman is a military veteran and the mayor's youngest brother. Officer Joseph Reiman is also responsible for 20% of the department's force deployment.
From the time Joseph Reiman was hired in July 2015, the 50-person department logged 115 incidents in which an officer used force, such as a punch, baton or weapon against a suspect, according to documents obtained under the state Open Public Records Act.Reiman, 31, the brother of longtime Mayor Daniel Reiman, accounted for 24 of the incidents, more than twice as many as any other officer.
The obtained recordings captured the reactions of officers responding to the scene of an arrest handled by Joseph Reiman. When they arrived, they were confronted with a 16-year-old suspect lying face down in gravel with "blood all over the fucking place."The officers, who have not been identified, remark that this disturbing situation is par for the course for Officer Reiman.
"I've been doing this less time than you but I've never punched anybody in the face like [inaudible]... never," an officer says in the recording."That's what I told Jerome last time," another officer responds.
The fact that these complaints never made their way up the chain of command likely has to do with the other officer at the scene: Charles Reiman, another of the mayor's brothers. As the officers leaving the scene point out, there's zero chance anyone in the department would be willing to pursue a case against the mayor's siblings.
The official narrative to explain the events, according to the officers, started at the scene and continued at headquarters: One recalls, "When I was there, they were like, 'Well, he was in a car accident. He was in a car accident.' I'm looking at this kid's face, I'm like, "that ain't a f-----g car accident... the whole side of his face has to be away from his skull and it's like repeated... lump... lump... lump."Officer Charles Reiman, the middle Reiman brother who was the second on scene, had repeated, "He wouldn't show his hands," the same officer recalls."Charlie's already, ya know, writing his thesis," he says.Another officer can be heard later in a separate recorded conversation,"They are going to blame it on the car accident... Nothin's gonna happen. They're gonna say nothing happen... he didn't have his body camera on."The officer already knew Reiman's body camera wasn't on and questioned whether anyone's recorded the incident."What do you want to bet... they're all sitting around a table right now trying to get their f-----g story straight?" one officer asks after leaving the hospital.
And there it is: the legal defense for Reiman's actions was in development before this second set of officers arrived on the scene. When it's a cop's word against a beaten 16-year-old, "he wouldn't show his hands" tends to give officers permission to handle the situation with whatever level of force they want to, rather than what's actually necessary.Joseph Reiman is now under indictment for criminal assault. He's still on the payroll while this advances through the judicial system. His history of excessive force is documented. Reiman is also a triple threat: writer, actor, and director of his own body cam footage.
[W]hile the Carteret police force is equipped with body cameras, videos that could tell the full story in some of Reiman's encounters do not exist or have been withheld, and at least one was corrupted, according to NJ Advance Media's investigation
Reiman's actions have prompted some interesting reactions. The most ridiculous reaction is that of Reiman's attorney.
Joseph Reiman's attorney, Charles Sciarra, said in a statement Friday, referring to the police heard in the videos, that these "officers are known malingerers who slow roll to calls like they did on this one, and are cut from the same cloth as the officer in the Florida school shooting who stayed outside the building while those kids were slaughtered."
Even if this were accurate, it would still be an incredibly shitty way to represent your client. It shows you're no better than the person you're representing -- someone willing to toss slurs at cops who don't regularly beat arrestees, and to portray appropriate force deployment as cowardice. But here's the thing: Reiman's attorney is making these accusations when he doesn't even know for sure which officers were captured on the recordings.
Sciarra also called on NJ Advance Media to name the officers so the attorney could "review their pitiful arrest numbers and lack of law enforcement activity as well as their agenda."
Reiman and his attorney deserve each other. Both have the mindset that efficient, brutal policing that steamrolls civilians' rights is the best policing.The other reaction is (comparatively) much better. A letter from the county prosecutor puts a new person in charge of internal investigations. This "extraordinary measure" was prompted by the department's refusal to deal with mounting excessive force allegations -- a great many of them tied to Reiman and his partner -- and it's apparent unwillingness to conduct required background checks on gun purchasers. As the letter notes, the Cataret PD has spent two years ignoring its background check duties.
The scathing letter sent by Middlesex County Prosecutor Andrew Carey to borough officials --which was obtained by NJ Advance Media Thursday but dated Monday -- orders the recently hired Carteret police director, Kenneth Lebrato, to take over the department's internal affairs unit for at least six months.[...]Carey described Lebrato as "uniquely well qualified" because of his experience in the prosecutor's office.Citing internal affairs issues in the letter, Carey calls current Carteret Deputy Chief Dennis McFadden, who is referred to as the chief in the borough's news releases, "ineffective in executing his official duties."
This may result in more attention being paid to the department's bad apples. Unfortunately, the better apples are only talking to each other, rather than their supervisors or city officials. Then again, the system is rigged against police whistleblowers, who will not only be ostracized, but possibly deliberately placed in danger by their colleagues. In this case, the system is even worse because the two officers involved in the cover-up of this excessive force are related to the top man in town. These officers stated as much on video: no one in the department would be willing to go head-to-head with the mayor's PD siblings.So, the burden falls on the public. Investigative journalism has forced the system to address long-ignored problems. But this only goes so far, and it only works when journalists are able to apply consistent pressure via records requests (which often involves expensive lawsuits). Public servants are shirking their duties. Cops who have a duty to intervene are refusing to do so. The refusal to engage in internal accountability shifts an undue amount of the burden to private enterprises, who have to pay to perform oversight tasks that the public is paying PD officials to perform. The Cataret PD has been willing to house abusive cops for years, all on the taxpayers' dime. Only now, after being exposed, is it seeking to address its multiple issues.

Permalink | Comments | Email This Story


Read more here

---
posted at: 12:00am on 06-Apr-2018
path: /Policy | permalink | edit (requires password)
0 comments, click here to add the first
---
---
Appeals Court Rules That GTA5 Didn't Infringe On Lindsay Lohan's Likeness Rights

Furnished content.


While there are absolutely far too many Techdirt posts featuring celebrity(?) Lindsay Lohan in these pages, most of them deal with one specific issue: her lawsuits against Take Two Interactive. At issue was a character Lohan insisted infringed on her likeness rights because the character is a drunk driver, public-fornicator, and has a backstory as a child actress. If Lindsay wants to insist that her own history lines up with that sort of backstory, I guess I won't argue with her, but the character has many other aspects that clearly have nothing to do with Lohan. Instead, the character is a parody of the sort the GTA series is famous for, with the target in this case being young celebrity stars and starlets. Coming along for the ride was Karen Gravano, who participated in a reality show about the wives of reported mobsters. Gravano sued over another character in the series with her filings essentially mirroring Lohan's. Take Two won both lawsuits, both on First Amendment grounds and due to the court finding that the characters were composite parodies, not representations of either Lohan or Gravano. Both plaintiffs appealed.And now the New York Court of Appeals has ruled in favor of Take Two again in both cases.
Here, the Jonas character simply is not recognizable as plaintiff inasmuch as it merely is a generic artistic depiction of a 'twenty something' woman without any particular identifying physical characteristics. The analysis with respect to the Beach Weather and Stop and Frisk illustrations is the same. Those artistic renderings are indistinct, satirical representations of the style, look, and persona of a modern, beach-going young woman. It is undisputed that defendants did not refer to plaintiff in GTAV, did not use her name in GTAV, and did not use a photograph of her in that game. Moreover, the ambiguous representations in question are nothing more than cultural comment that is not recognizable as plaintiff and therefore is not actionable under Civil Rights Law article 5.
You can read the full opinion here, but suffice it to say that this should be the end of this nonsense from Lohan. At the same time, the court also ruled on Gravano's appeal, with identical findings.
Concurrently with this opinion comes a loss for ex-Mob Wives star Karen Gravano, who brought a similar lawsuit against Take-Two over the character of "Andrea Bottino" in Grand Theft Auto V. The appeals court fails to see a recognizable image there as well.
That should be the end of that as well. One wonders just how much in legal fees both Gravano and Lohan were billed, with the next natural thought being just how much better such funds could have been used other than to engage in a prolonged legal fight without merit, with almost no chance of success, and over an issue that was not injurious to either party? Lohan in particular has a history of looking for paydays in the form of these types of lawsuits, but it's difficult to see how she could be in the black at this point.It would probably be best to simply save that money for the future.

Permalink | Comments | Email This Story


Read more here

---
posted at: 12:00am on 06-Apr-2018
path: /Policy | permalink | edit (requires password)
0 comments, click here to add the first
---
---
ESPN To Combat Cord-Cutting By Putting Once Kinda Free Content Behind A New Paywall

Furnished content.


In reaction to cord-cutting, a very real "thing" no matter what some cable executives will tell you, ESPN has mostly employed two strategies to combat it. The first strategy has been to stick its head as far and deep into the sand as possible, virtually ignoring reality. Once that was no longer possible, the ESPN ostrich lifted its head out of the sand and squawked out a new streaming service, for which it would bill customers $5/month. In that last link, our own Karl Bode wrote:
There's every indication that ESPN's still only paying lip service to innovation. What consumers say they want is the ability to either avoid ESPN entirely, or buy ESPN the channel on a standalone basis. But it's important to point out that's not what ESPN is actually offering here. The new streaming service won't provide access to ESPN's existing channel lineup unless you have a traditional cable subscription. Without a traditional cable TV subscription, users of the app will be directed to other content they may or may not actually want.
While all of that is still mostly true, recent revelations about the new streaming service indicate that it's actually worse than Bode described. There will indeed be more content on ESPN+ that users probably do want -- such as MLB and NHL games --, much of the rest of the content offered through the service will be cannibalized from another ESPN property that has previously been kinda sorta "free" if you're a cable subscriber.
ESPN+ is also a way to get some extra money out of current subscribers, ones who might already be used to thousands of live sports over streaming. If this new service sounds a lot like ESPN3, the current online home—provided by many ISPs*—for thousands of sports that aren't televised on ESPN's TV channels, you'd be right.While certain aspects, like the MLB and NHL games, are brand new, one of ESPN3's main draws is a wealth of college games in lesser-watched sports or conferences, as well as expanded coverage of Grand Slam tennis and global competitions like cricket. The network has so far been vague about which leagues and games will get cannibalized from ESPN3, or how many, but ESPN did confirm that some of ESPN3's programming will change.
ESPN3 comes along with many cable television packages that include ESPN's TV channels. The content for ESPN3 has always been the sort that isn't popular enough to air on the channels, but which might interest some customers. College games and niche sports make up the bulk of the lineup. But now ESPN will remove some of that content and put it behind a $5/month paywall, asking customers used to getting this content free, bundled with their cable subscription, to instead pay another $60 per year for it. Same content, more money, all while further reducing the value of an ESPN cable subscription, where ESPN still makes most of its money.How is this a recipe for increased revenue?You'll still get ESPN3 forced on you by your cable subscription (if you have one), it will just suck a little bit harder. Most of the sports content you want will still only be available through a cable TV subscription, which more and more people do not want. And ESPN+ will cost more money, while only being moderately better in content compared with the bundled in ESPN3.This is what we call a swing and a miss.

Permalink | Comments | Email This Story


Read more here

---
posted at: 12:00am on 05-Apr-2018
path: /Policy | permalink | edit (requires password)
0 comments, click here to add the first
---
---
Judge Tosses Charges Against Journalist Who Published Docs Leaked To Her By A Police Officer

Furnished content.


A police department's retaliatory arrest of a citizen journalist has dead-ended with a courtroom loss. Priscilla Villarreal -- better known as "Lagordiloca" to her thousands of Facebook fans -- was arrested after she published information given to her by police officer Barbara Goodman. The info included the name of Border Patrol agent who had committed suicide -- info never officially released by the Border Patrol.While the proper target for Texas prosecutors would have been the officer leaking sensitive info, they decided to pursue Villarreal instead, issuing an arrest warrant for "misuse of official information." Publishing leaks has never really troubled the courts before, usually falling well within the confines of the First Amendment. But prosecutors argued the "misuse" occurred when Villarreal "profited" from it by "gaining popularity" with her exclusive leak."Lagordiloca" operated outside the mainstream, publishing and streaming interactions with officers live to her Facebook page. It's apparent many officers didn't care for her reporting, and this misuse of a "misuse" law seemed like a quick and dirty way to shut her up. It didn't work. As Jason Buch reports for the San Antonio Express-News, a judge has tossed the charges against Villareal, finding them unconstitutional.
A judge in Laredo on Wednesday threw out the charges against the social media personality known as La Gordiloca.State District Judge Monica Z. Notzon ruled that part of the law police used to arrest Priscilla Villarreal is unconstitutionally vague.
The judge didn't go so far as to find the publication of leaked info protected under the First Amendment, however. This means prosecutors can still go after journalists for publishing "sensitive" info. But it probably wouldn't be prudent to do so. The law itself has been ruled unconstitutional, meaning it will need a rewrite before it can be pressed into service to silence critics of the government. No injunction has been issued, which means it's still technically legal to arrest journalists for leaks, even if a dismissal is all but guaranteed. This narrow ruling doesn't exactly discourage retaliatory arrests.The District Attorney is choosing not to appeal this decision, but still believes his office was justified in approving the arrest warrant for the Laredo PD.
"We believe that the law was there, was on our side. We applied the law that was in the books," Alaniz said. "The court determined it was vague and unconstitutional, and we're making the decision not to appeal."
This is the DA granting the arresting officers the good faith exception -- based on his own terrible interpretation of the law -- presumably in hopes the judge presiding over the inevitable civil rights lawsuit will feel the same way. The DA has nothing to worry about. His immunity is pretty much unpierceable, no matter how much he twists state law to aid officers in retaliatory harassment of local journalists.And there's always a chance the state's Attorney General may issue an appeal of its own. AG Ken Paxton recently declared Texas police officers are entitled to all available footage of use of force incidents before being questioned by investigators, so he may feel inclined to attempt to erect another buffer between officers and public accountability with an appeal.

Permalink | Comments | Email This Story


Read more here

---
posted at: 12:00am on 05-Apr-2018
path: /Policy | permalink | edit (requires password)
0 comments, click here to add the first
---
---
Digital Urgency Driving Demand for Outsourcing Services: ISG Report

Furnished content.


  The need for speed, innovation and agility is expanding the market for outsourcing, explains a new ISG Research report. Digital transformation contributed to a revival in large contracts with a single service provider, the report said, but noted the overall trend of shorter, limited-scope contract awards continued in 2017 as enterprise buyers sought to […]The post Digital Urgency Driving Demand for Outsourcing Services: ISG Report appeared first on Adotas.

Read more here

---
posted at: 12:00am on 05-Apr-2018
path: /Online_Marketing | permalink | edit (requires password)
0 comments, click here to add the first
---
---
AppsFlyer's Report: State of Mobile App Install Fraud Q1 2018

Furnished content.


The global mobile attribution and marketing analytics company, AppsFlyer has released its latest report on App Install Fraud. Fraud targeting mobile app marketers is evolving faster than ever. What once took fraudsters six months to develop can now takeweeks or even days. The bad guys have gotten smarter, adapting much more quickly to anti-fraud measures. […]The post AppsFlyer's Report: State of Mobile App Install Fraud Q1 2018 appeared first on Adotas.

Read more here

---
posted at: 12:00am on 03-Apr-2018
path: /Online_Marketing | permalink | edit (requires password)
0 comments, click here to add the first
---
---
It's All Relative: The Practical and Emotional Impact of Context in Ad Placement Explained

Furnished content.


A large body of research has shown that context - not only the content the ad appears in and the other ads it is surrounded by, but also the media platform or brand, the device, and time and place - mediates ad effects, both positively and negatively. For that reason, there are no simple one-size-fits-all […]The post It's All Relative: The Practical and Emotional Impact of Context in Ad Placement Explained appeared first on Adotas.

Read more here

---
posted at: 12:00am on 03-Apr-2018
path: /Online_Marketing | permalink | edit (requires password)
0 comments, click here to add the first
---
---
University Of Illinois Attempts To Trademark Bully An Alumnus After Failing To Stop His Trademark Registration

Furnished content.


It's not a great look when our institutions of higher learning either can't get their own collective shit together on matters of law or else attempt to bully former students with specious claims. And, yet, this appears to happen far too frequently. The most glaring example of this was Iowa State University's attempt to violate the free speech rights of its students that resulted in a $400k bill of blowback. Now it seems that the University of Illinois is seeking to trademark bully an alumnus after failing to take action during that alumnus' trademark registration for a t-shirt in orange and black that reads "Make Illinois Great Again."
It claims that an alumnus selling orange-and-black T-shirts with the phrase "Make Illinois Great Again" and a drawing of Chief Illiniwek (below) – the politically incorrect mascot itdumped 11 years ago – is trampling on the taxpayer-funded institution's intellectual property.The News-Gazette reports that the university claims the shirt's colors are its "trade dress," UI is often referred to as just "Illinois," and that the shirt's drawing of the chief infringes a 2007 photo of the chief. Therefore, defendant Ted O'Malley is "creating confusion in the marketplace" about who is behind the shirts.
You should recognize that this whole thing is absurd. The t-shirt makes no reference to the college beyond the image of The Chief, a dumb "mascot" that the school abandoned over a decade ago. U of I does use orange as a school color, but not black. Orange is also used as the color for many things. Oranges, for instance, turn out to often be orange in color. So do other universities, such as Syracuse. Regardless, while there is a nod to the Illinois school in the design of the t-shirt, it's not one that makes confusing use of trade dress for the school, nor is it one that would cause confusion in the marketplace. In fact, the whole point of the shirt is to protest U of I's shitty athletic program.
It's quite hard to argue that anyone viewing that shirt, or the ad for it, is going to think it is coming from the school the shirt is criticizing. O'Malley's lawyer obviously agrees.
"No one in their right mind would possibly believe that was something furnished by the University of Illinois," said his attorney, Doug Johnson. "It's much like someone making something that said 'Make America Great Again' being sued by America."They are a state actor, and they don't like the message. They're trying to stifle First Amendment rights." …"How many pictures of the Chief have been taken over the last 30, 40 years?" he said. "That's like saying I took a picture of Wrigley Field, and you can't draw a picture of Wrigley Field because I took a picture of it one time."
The most face-palming aspect of all of this is that the school had every opportunity to raise these issues when O'Malley registered for a trademark on his slogan and shirt design. Upon his doing so, the school apparently challenged the registration... before falling asleep and forgetting that it had to do more than that.
The university sought to stop approval of the trademark in November but couldn't be bothered to respond to a motion to dismiss by O'Malley's lawyer Johnson.In that motion with the U.S. Patent and Trademark Office, Johnson said the sought trademark was a "political statement" against the state government for its "unpaid bills of over 15 billion dollars" and record of tax hikes, as well as an athletic statement against the poor performance of the university's football and basketball teams.Johnson pointed to the nearly 900 registered trademarks with the word "ILLINOIS" in them and said his client's design didn't use italics, as does the university's official design.
And that was it. The school never responded. In other words, the trademark concerns it claims to hold so much so as to cause it to sue a former student were apparently not so important to warrant a simple legal response to a proceeding the school itself had initiated.It might be time to make the University of Illinois' legal team great again. Or, if not great, perhaps responsive?

Permalink | Comments | Email This Story


Read more here

---
posted at: 12:00am on 03-Apr-2018
path: /Policy | permalink | edit (requires password)
0 comments, click here to add the first
---
---
Judge Blocks Iowa Town From Shutting Down Or Suing Resident Over His Critical Website

Furnished content.


The government of a small town in Iowa has just received a slapdown from a US federal court. The public servants running Sibley, Iowa -- pop. ~3,000 -- decided it was going to eliminate one resident's First Amendment rights because he wouldn't stop telling people moving to Sibley might be a bad idea.It all began with a meat byproduct processing plant that moved to the small town, creating jobs and a powerful stench. Resident Jeremy Harms approached the town government about the nasty smell several times, but was blown off repeatedly. News of the "blood plant's" unpleasant odor began making news around the state, but it was Harms' personal website that finally pushed the town into violating First Amendment rights. The town's lawyer sent Harms a legal threat, telling him to stop criticizing the town on his website and strongly suggesting he try to be more positive about the stinkhole he lived in.Harms backed down and altered his website. But he also got in touch with the ACLU, which took up his case and sued the town over its rights violations. Less than month later, Harms is free to disparage his town and its so-called leadership. Federal judge Leonard T. Strand has granted a permanent injunction [PDF] against the town of Sibley, preventing it from silencing Harms in perpetuity.
Pursuant to the Joint Motion to enter a stipulated injunction, the Court hereby enters the following injunction:1. An injunction permanently enjoining the City of Sibley and the named Defendants in their official capacities from directing Harms not to speak with reporters, threatening to bring a lawsuit, or actually bringing a lawsuit against the Plaintiff Harms for speaking with reporters or publishing www.shouldyoumovetosibleyia.com in its previous form or in any future form, including www.sibleystinks.com or any other successor websites that criticize the City of Sibley or the Defendants in the conduct of City business.
And that's not all. Not only can Harms restore his "should you move" site to its former, more caustic glory, he can get his other website (Sibley Stinks) up and running. On top of that, he's also going to be collecting from the town for his troubles, as Rox Laird reports for Courthouse News Service.
In addition to not demanding that Harms alter his website and threatening suit, the city agreed to provide training on the First Amendment to its staff, issue a written apology to Harms, and pay $20,475 in attorney fees and $6,500 in damages.
Whatever harm the city imagined might have come to Sibley, Iowa as a result of Harms' website, it likely didn't amount to the $27,000 it now owes Harms. Given that the site's best day of traffic netted roughly 2,000 visitors, it was hardly a cross-platform viral town destroyer. What did go viral was the town's heavy-handed, unconstitutional, completely inept response to justified criticism. Now Sibley's known for something other than blood plant stench. It's known for employing officious, censorial busybodies who seem to believe the only permissible speech is speech they like.

Permalink | Comments | Email This Story


Read more here

---
posted at: 12:00am on 03-Apr-2018
path: /Policy | permalink | edit (requires password)
0 comments, click here to add the first
---
---
This Week In Techdirt History: March 25th - 31st

Furnished content.


Five Years AgoThis week in 2013, congress released its proposal for reforming the CFAA — and it managed to make the law even worse. Even the one change we at first thought might be good turned out not to be. The whole thing had experts wondering what the hell congress was thinking, and led Eric Goldman to make the case for ditching the CFAA altogether. Meanwhile, we continued to look at the dangers of CISPA, while Hollywood was still working on pushing SOPA abroad.Ten Years AgoThis week in 2008, a Columbia professor was jumping on the bandwagon of aggressively using patents and exploiting the ITC loophole, while Seagate was casually promising to try to stop SSD technology with a barrage of patent lawsuits. In Canada, Bell decided to start throttling traffic without telling resellers, and enjoying the monopoly position that let it respond to complaints with, pretty much, "deal with it". Meanwhile, TorrentSpy announced it was shutting down out of sheer exhaustion, Warner Music joined the crowd calling for an ISP tax, the IFPI kept putting pressure on ISPs around the world, and Rep. Berman trotted out the old line that anyone opposing new copyright laws just wants stuff for free.Fifteen Years AgoThis week in 2003, all eyes were on the war in Iraq, and we were looking at the impact on and from technology in many regards. Journalists were flexing new technological muscles in covering the conflict, and the military was flexing similar muscles to recruit new soldiers. The internet was changing how people get their war news, and sucking up a whole lot of time from people at home and in the office — and this empowered hackers and hosting companies to become censors. And in a stunningly politically motivated move, a congressman introduced a bill trying to pre-emptively ensure that any new cellular infrastructure built in Iraq after the war would be CDMA. (The war had so far existed for exactly one week.)

Permalink | Comments | Email This Story


Read more here

---
posted at: 12:00am on 01-Apr-2018
path: /Policy | permalink | edit (requires password)
0 comments, click here to add the first
---
---