---
Court Has No Problem With Multiple Invasive Probings In Search Of Drugs That Didn't Exist

Furnished content.


If a government employee suspects you might be carrying drugs, be prepared to engage in a nonconsensual, highly-intimate relationship with the feds and their helpers. A New Mexico resident suspected of carrying drugs was subjected to multiple anal probings and enemas before law enforcement finally decided he wasn't actually carrying any drugs on him (or in him). An 18-year-old Arizona woman was subjected to vaginal and anal probing when attempting to return from a short trip to Nogales, Mexico. Again, no drugs were found but the helpful medical "professional" decided to go from CBP accusation to painful probing, bypassing less intrusive options (x-rays, etc.) in his earnest desire to save America from illicit substances.Another incident with lots of probing and violations but zero drugs has landed in the Fifth Circuit Appeals Court. Gloria Bustillos (an American citizen) was attempting to return to El Paso, Texas after a visit to Juarez, Mexico when CBP agents decided she must be trafficking drugs. The indignities began immediately. From the decision [PDF]:
First, two female agents conducted a pat down. The agents found no drugs. The agents then held Bustillos for a K-9 search. The K-9 failed to alert to the presence of drugs. Two agents then took Bustillos to a restroom, where they ordered her to pull down her pants and underwear and bend over slightly. The agents conducted a visual inspection of Bustillos' vaginal and anal area. Again, the agents found no drugs.
Free to go? Not a chance.
Despite no evidence of drugs, the agents placed tape on Bustillos' legs and abdomen, handcuffed her, and transported her to the University Medical Center (the "Hospital") in El Paso.At the Hospital, Doctors Michael Parsa and Daniel Solomin (the "Doctors") ordered a series of x-rays to search for drugs. The x-rays revealed no drugs. The Doctors then performed a pelvic exam. Again, the pelvic exam evidenced no drugs. Solomin then conducted a rectal exam. Yet again, Solomin found no evidence of drugs. As part of these searches, the Doctors, and Nurses Lynette Telles and Frank Mendez (the "Nurses"), allegedly "brutally" probed Bustillos' cavities in the presence of hospital personnel. Bustillos did not consent to any of the above searches.
Having been violated multiple times in an attempt to confirm the CBP's verifiably-wrong suspicions, Bustillos sued. And the court has nothing for her. The district court upheld immunity for the medical personnel who performed the series of invasive searches and the Fifth Circuit Appeals Court affirms this decision.
Bustillos argues that the Doctors and Nurses violated her Fourth Amendment right to be free from unreasonable searches and seizures by detaining her in order to conduct x-ray, pelvic, and rectal exams without reasonable suspicion of criminal activity. The district court held those allegations cannot overcome the Doctors' and Nurses' qualified immunity because the right at issue was not clearly-established. We agree and affirm on that ground.
This part sounds hopeful…
Nonetheless, we take this opportunity to clarify the constitutional duties of medical staff when they cooperate with law enforcement searches.
But it isn't. The appeals court holds that medical personnel are in no position to question the orders of government agents. CBP officers can make almost any statement and suggest courses of action and medical personnel should just shut up and do what they're told, even if less-invasive procedures suggest more-invasive procedures aren't any more likely to produce supposedly-hidden drugs. (Emphasis added.)
Accordingly, Bustillos' allegations could potentially assert a constitutional violation. The complaint is, however, ambiguous on critical factual allegations. For instance, it is unclear who Bustillos alleges actually ordered the various searches. Further, it is unclear what the CBP officers told medical staff regarding their basis for requesting the various searches. These facts are important because the officers' articulation of probable cause for a minimally invasive search, such as the x-ray, would not necessarily shield the Doctors and Nurses from liability for the more intrusive searches, such as the rectal probe, if the officers did not request that search or represent that sufficient suspicion justified it. However, if the officers requested all of the medical examinations, the Doctors and Nurses would have a strong argument that they had no duty to second-guess the Fourth Amendment basis for those searches.
But the appeals court stops there. It could have examined the sufficiency of the allegations. The court says the underlying facts (apparently not on the record) "are important" as they would what was done under the command of CBP officers and how many invasive searches were performed without direct instruction. Certainly medical personnel aren't well-positioned to questions law enforcement assertions -- and it may be ultimately correct that they should not be held liable for invasive tests ordered by the government. But the appeals court just discards the discussion without sending it back to the lower court to further assess the underlying facts. The appeals court simply says the right to be free of invasive medical searches performed possibly at the government's behest was "not clearly established." The "clarification" the court promised earlier in the decision materializes as a muddy paragraph that clarifies nothing because the court is unwilling to clarify it further than "maybe medical personnel shouldn't question law enforcement."This failure of justice is made even more apparent when the court moves on to discuss Bustillos' challenge of the lower court's denial of discovery.
Bustillos claims that the district court abused its discretion by failing to grant her requests to conduct discovery prior to ruling on the motions to dismiss. We disagree.Both motions for protective orders noted that the Doctors had asserted qualified immunity. "One of the most salient benefits of qualified immunity is protection from pretrial discovery . . . ." Backe v. LeBlanc, 691 F.3d 645, 648 (5th Cir. 2012). Thus, "[b]efore allowing discovery in a matter where qualified immunity is alleged, the district court must first find 'that the plaintiff's pleadings assert facts which, if true, would overcome' a qualified immunity defense." Williams-Boldware v. Denton Cty., 741 F.3d 635, 643 (5th Cir. 2014) (quoting Backe, 691 F.3d at 648).Because Bustillos' claims could not overcome the clearly-established prong of the qualified immunity defense, the district court did not err by declining to grant Bustillos' discovery requests.
So, the court says plaintiffs in her situation are fucked. They can't sufficiently allege violated rights without more factual development, but the qualified immunity defense prevents discovery from even occurring. Plaintiffs apparently have to enter the court with all the facts on hand at the time of filing. Most government agencies are unwilling to hand over pertinent documents to victims of their malfeasance at any point, forcing plaintiffs to engage in an FOIA lawsuit (and secure a victory) before even attempting to file a civil rights lawsuit. The clock starts ticking on civil rights lawsuits the moment a violation occurs, making it all but impossible to win a public records suit (and secure helpful facts) prior to bringing allegations of rights violations to the court. Qualified immunity is an insanely high bar to meet, and it's only made worse when courts at the appellate level refuse to clarify constitutional duties of medical professionals beyond "if law enforcement is involved in any way, medical professionals can do whatever they want without worrying about being held liable for their actions."

Permalink | Comments | Email This Story


Read more here

---
posted at: 12:04am on 31-May-2018
path: /Policy | permalink | edit (requires password)
0 comments, click here to add the first
---
---
Swedish Copyright Trolls Have Brought Exactly Zero Of Their 'Cases' To Trial, Exposing Their Shitty Business Model

Furnished content.


You may recall that the Swedish Pirate Party recently declared war on copyright trolls operating within Sweden. The party's newfound efforts, which had remained far too dormant for far too long, come on the heels of an explosion in so-called "settlement letters" being sent out to Swedish citizens. Those letters, as is typical elsewhere, are armed merely with an IP address and a claim of infringing behavior. Despite this, Danish law firm Njord Law has been able to collect millions of dollars in "settlments" after sending out notices to tens of thousands of account holders of IP addresses alleged to have engaged in copyright infringement. Njord Law was able to get this data from Swedish ISPs by spending a great deal of time in court, claiming that it needed this customer information in order to get justice for the copyright holders it represents.What makes that stated goal somewhat odd is that Njord Law appears to spend almost no time in the courtroom for literally anything else beyond getting this customer data. Despite the firm's own admission that nearly half of the recipients of these letters don't even bother to respond, the firm has brought exactly zero of these cases to the courtroom.
After trawling records held by the Patent and Market Court and all those held by the District Courts dating back five years, SVT did not find a single case of a troll taking a citizen to court and winning a case. Furthermore, no law firm contacted by the publication could show that such a thing had happened."In Sweden, we have not yet taken someone to court, but we are planning to file for the right in 2018," Emelie Svensson, lawyer at Njord Law, told SVT.
Njord Law has made promises of courtroom appearances in the past as well, which have yet to materialize. And that really should tell you everything you need to know about the copyright troll business model. Whatever noises trolls might make about justice and the law, they have no interest in actually engaging the accused in the courtroom. Such litigation is expensive, for starters, compared with simply scaring people into handing over small settlement amounts essentially for free. Also, it would be in the courtroom that any challenge as to the quality of evidence being used to extract these settlements would occur.The reality is that these trolls want to exist in something of a copyright DMZ, tossing out legal threats while never actually ending up in a courtroom battle. If that sounds like a species of blackmail to you, you aren't alone.
"There is a risk of what is known in English as 'legal blackmailing'," says Mårten Schultz, professor of civil law at Stockholm University."With [the copyright holders'] legal and economic muscles, small citizens are scared into paying claims that they do not legally have to pay."
Why the political representatives of the citizens of Sweden would choose not to outlaw these sorts of tactics is an open question. Surely a political party called The Pirate Party cannot be the only group opposed to the legal blackmailing of the Swedish public.

Permalink | Comments | Email This Story


Read more here

---
posted at: 12:04am on 31-May-2018
path: /Policy | permalink | edit (requires password)
0 comments, click here to add the first
---
---
Stupid Patent Of The Month: Facebook Joins The Online Dating Arms Race

Furnished content.


Earlier this month, Facebook announced that it will wedge its way into an already-crowded corner of online commerce. The social networking site plans to use its giant storehouse of personal data to create a dating service, promising to help users find "meaningful relationships," not just "hookups," as Facebook CEO Mark Zuckerberg put it.It remains to be seen whether Facebook's new service will be a "Tinder-killer" that users flock to, or a flop for a company that's long been beset with privacy concerns. But there's one thing Facebook, its competitors, and its detractors should all be able to agree on. When a new dating service launches, it should rise or fall based on whether it can win the trust of usersnot an arbitrary race to the Patent Office.Unfortunately, well before it built and launched an actual dating service, Facebook engaged in just such a race. The company applied for a stupid patent on "social dating" back in 2013, and earlier this year, the Patent Office granted the application.
Take Established Methods, Add One "Social Graph"
Online dating is a perfect example of a software-based business that truly doesn't need patents to be innovative. Companies have built such services based on what they hope will be useful or attractive to different groups of users, rather than engaging in arguments over who did what first. Patent tiffs are particularly pointless in a space like online dating, which builds on a long history of pre-digital innovation. Placing personal ads in newspapers has a history that dates back more than a century.The first claim of Facebook's US Patent No. 9,609,072 describes maintaining a "social graph" of user connections, then allowing one to request "introductions" to friends-of-friends. Subsequent claims are variations on the theme, like allowing users to include "preferences" and rank their possible matches.This application should have been rejected under the U.S. Supreme Court's 2014 decision in CLS Bank v. Alice. In that case, the high court made it clear that simply adding "do it on a computer"-style jargon to long-established ways of doing business wasn't enough to get a patent. Unfortunately, here, the Patent Office allowed Facebook to pull a similar trick. The company essentially took the idea of introducing available singles through friends-of-friends, added graphics, profiles and the "social graph," and then got a patent on it.The idea of finding good matches is positively ancient, whether people have been looking for the right lover, the right product, or the right business partner. It doesn't warrant a patent, and when patent trolls have claimed otherwise, they haven't fared well in court."Having two or more parties input preference data is not inventive," wrote U.S. District Judge Denise Cote in 2013, as she dismantled the patent of a shell company called Lumen View Technology LLC. "Matchmakers have been doing this for millennia."
Patently Pointless
To be fair to Facebook, the company may have felt compelled to get its own stupid patent because there are so many other stupid online dating patents out there. In a phenomenon that's the patent equivalent of "mutually assured destruction," many tech companies have stockpiled poor-quality Internet patents simply to have a threat to fight off other companies' poor-quality Internet patents. This arms race, of course, costs many millions of dollars and benefits no one other than patent system insiders.In the world of online dating, wasteful, anti-competitive patent litigation isn't just theoretical. Earlier this year, Match Group sued up-and-comer Bumble for patent infringement. The suit was brought shortly after Match reportedly tried to purchase Bumble. And in 2015, Jdate sued Jswipe, accusing their competitor of infringing U.S. Patent No. 5,950,200, which tried to claim the idea of notifying people that they "feel reciprocal interest for each other." It was a basic patent that sought to encompass just about the whole concept of a dating service.This growing web of stupid patent claims won't stop Facebook from getting into online dating. It won't stop Facebook's giant competitors, like Match Group or IAC. But for an entrepreneur who wants to start a new business, the costly dueling patent claims will be a barrier. The battle to win the hearts and minds of online daters should be won with apps and code, not with patents.Republished from the EFF's Stupid Patent of the Month series.

Permalink | Comments | Email This Story


Read more here

---
posted at: 12:04am on 30-May-2018
path: /Policy | permalink | edit (requires password)
0 comments, click here to add the first
---
---
New Organization Formed In South Africa To Promote The Rights Of Creators And Support Intelligent Copyright Reform

Furnished content.


Over the years, Techdirt has written about some pretty bad stuff happening in South Africa on the copyright front. For example, there was the Business Software Alliance using made-up figures in an attempt to revise copyright law in its favor. The South African music rights organization tried to put public domain works under copyright. And -- most insane of all -- the South African recording industry association ran a stupid "anti-piracy" campaign called "Shoot the Pirate", which resulted in actual violence. So it makes a pleasant change to report on some good news from the country. A new organization of creators has been formed to press for a more balanced copyright system in South Africa. They call themselves ReCreate, although apparently the group has no connection with the similar US organization Re:Create. Here are the South African ReCreate's basic principles:
ReCreate exists to promote the interests of South African creatives with regards to copyright legislation.As much as we are creators, we are users of existing cultural products. Currently our work can be blocked through censorship by those who claim to own our culture. Moreover we often do not not own the work we create. And many of us have been disadvantaged by an exploitative system which fails to pay us for our work.Growing the digital economy requires innovation. South Africa is at a disadvantage to other countries with flexible copyright laws that support creativity.We call on Government to include in the ongoing copyright reform three key issues to enable us to create the next generation of South African content for the world.
An update about the South African copyright reform currently underway can be found on the infojustice.org site. There's also an opinion piece in South Africa's Mail & Guardian written by some of ReCreate's founders, in which they explain some of the problems they face under current copyright legislation, and the fair use rights they need to help them produce new works in the digital world:
Parody and satireIncidental use of background contentUse of works in public placesDigital archivalCreation of educational worksNon expressives uses on the Internet, including indexing, data mining and searchRe-mixing, transforming and re-interpretingCreation of accessible copies for people with disabilitiesAdaptation to future technology
However, according to another post on infojustice.org, the South African Department of Arts and Culture has come out against introducing fair use, claiming:
Fair use by its nature is open-ended and it creates uncertainties in the management of rights. If adopted, this model will permit uncontrollable and unreasonable access to copyright materials resulting into reduction of real income for copyright owners.
Although it's disappointing to see this kind of tired old FUD being spread, it's great to see artists standing up for themselves like this in South Africa. For too long, the copyright companies have claimed to represents artists while doing precious little to help them create new works or earn a decent living. The founding of ReCreate is a hopeful sign that things may be about to change.Follow me @glynmoody on Twitter or identi.ca, and +glynmoody on Google+

Permalink | Comments | Email This Story


Read more here

---
posted at: 12:04am on 30-May-2018
path: /Policy | permalink | edit (requires password)
0 comments, click here to add the first
---
---
This Week In Techdirt History: May 20th - 26th

Furnished content.


Five Years AgoThis week in 2013, we watched plenty of copyright hysteria as a trade group insisted that accommodating the deaf and blind would mean "casting aside" copyright, a Swedish prosecutor tried to label the Pirate Bay's domain registrar as an "accomplice", and all the major Hollywood students sent bogus DMCA notices over a documentary about said Bay. Meanwhile, we were watching the TPP negotiations over the contentious intellectual property chapter, a key legal fight over DMCA abuse (while the RIAA continued whining that safe harbors are broken), and the effort in Congress to fix the anti-circumvention provisions.Ten Years AgoFive years earlier in 2008, we were already talking about how far behind the mainstream media was when it came to the DMCA and DRM. We took a look at how the RIAA and MPAA helped make The Pirate Bay even more popular, while the MPAA was getting people to settle lawsuits over simply linking to content, and Hollywood was working hard on making sure set-top boxes suck.This was also the week that we got our very first leaked glimpse at something that would become a huge topic in years to come: ACTA, which at the time we called The Pirate Bay Criminalization Treaty.Fifteen Years AgoThis week in 2003, worlds collided in an odd way as Roxio, the company that acquired the Napster name, made a deal to buy Pressplay, the music studios' crappy download service. Meanwhile, a Spanish site was claiming to offer legal music downloads, which as you can imagine the industry didn't quite see the same way. In the mean time, the music industry got into its head that a website listing out legal services was the key to ending piracy, while Disney was preparing to offer its own video-on-demand service, and Jack Valenti was busy rewriting history as usual. And, to bring us back around to the very first link in this history post, it was this week in 2003 that we first started hearing about the blind and deaf fighting back against the DMCA — something we optimistically thought might actually be effective, but that was giving the industry too much credit, apparently.

Permalink | Comments | Email This Story


Read more here

---
posted at: 12:02am on 28-May-2018
path: /Policy | permalink | edit (requires password)
0 comments, click here to add the first
---
---
The GDPR: Ghastly, Dumb, Paralyzing Regulation It's Hard To Celebrate

Furnished content.


Happy GDPR day! At least if you can manage to be happy about a cumbersome, punitive, unprecedentedly extraterritorial legal regime that hijacks the resources of businesses everywhere without actually delivering privacy protection commensurate with the enormous toll attempts to comply with it extract. It's a regulatory response due significant criticism, including for how it poorly advances the important policy goals purportedly prompting it.In terms of policy goals, there's no quarrel that user privacy is important. And it's not controversial to say that many providers of digital products and services to date may have been let's just say, insufficiently attentive to how those products and services handled user privacy. Data-handling is an important design consideration that should always be given serious attention. To the extent the GDPR encourages this sort of "privacy by design," it is something to praise.But that noble mission is overwhelmed by the rest of the regulatory structure not nearly so adeptly focused on achieving this end, which ultimately impugns the overall effort. Just because a regulatory response may be motivated by a worthwhile policy value, or even incorporate a few constructive requirements, it is not automatically a good regulatory response. Unless the goal is to ruin, rather than regulate, knotty policy problems need nuanced solutions, and when the costs of complying with a regulatory response drown out the intended benefit it can't be considered a good, or even effective, policy response. Here, even if all the GDPR requirements were constructive ones - and while some are, some are quite troubling - as a regulatory regime it's still exceptionally problematic, in particular given the enormous costs of compliance. Instead of encouraging entities to produce more privacy-protective products and services, it's instead diverted their resources, forcing them to spend significant sums of money seeking advice or make their own guesses on how to act based on assumptions that may not be correct. These guesses themselves can be costly if it results in resources being spent needlessly, or for enormous sums to be put in jeopardy if the guesses turn out to be wrong.The rational panic we see in the flurry of emails we've all been getting, with subject lines of varying degrees of grief, and often with plaintive appeals to re-join previously vibrant subscriber communities now being split apart by regulatory pressure, reveals fundamental defects in the regulation's implementation. As does the blocking of EU users by terrified entities afraid that doing so is the only way to cope with the GDPR's troubling scope.The GDPR's list of infirmities is long, ranging from its complexity and corresponding ambiguity, to some notably expensive requirements, to the lack of harmonization among crucial aspects of member states' local implementations, to the failure of many of these member states to produce these local regulations at any point usefully in advance of today, and to the GDPR's untested global reach. And they fairly raise the concern that the GDPR is poorly tailored to its overall policy purpose. A sound regulatory structure, especially one trying to advance something as important as user privacy, should not be this hard to comport with, and the consequences for not doing so should not be so dire for the Internet remaining the vibrant tool for community and communication that many people - in Europe and elsewhere - wish it to remain being.

Permalink | Comments | Email This Story


Read more here

---
posted at: 12:00am on 26-May-2018
path: /Policy | permalink | edit (requires password)
0 comments, click here to add the first
---
---
Yelp's Newest Campaign: Asking Google To Do The Right Thing

Furnished content.


Back in 2014, we wrote about a campaign by Yelp which it called "Focus on the User," in which it made a very compelling argument that Google was treating Yelp (and TripAdvisor) content unfairly. Without going into all of the details, Yelp's main complaint was that while Google uses its famed relevance algorithm to determine which content to point you to in its main search results, when it came to the top "One Box" on Google's site, it only used Google's own content. Four years ago, the Focus on the User site presented compelling evidence that users of Google actually had a better overall experience if the answers for things like local content (such as retailer/restaurant reviews) in the One Box were ranked according to Google's algorithm, rather than just using Google's own "Local" content (or whatever they call it these days).As we noted at the time, this argument was pretty compelling, but we worried about Yelp using the site to ask the EU to then force Google to change how its site functioned. As we wrote at the time:
... the results are compelling. Using Google's own algorithm to rank all possible reviews seems like a pretty smart way of doing things, and likely to give better results than just using Google's (much more limited) database of reviews. But here's the thing: while I completely agree that this is how Google should offer up reviews in response to "opinion" type questions, I still am troubled by the idea that this should be dictated by government bureaucrats. Frankly, I'm kind of surprised this isn't the way Google operates, and it's a bit disappointing that the company doesn't just jump on this as a solution voluntarily, rather than dragging it out and having the bureaucrats force it upon them.So while the site is fascinating, and the case is compelling, it still has this problem of getting into a very touchy territory where we're expecting government's to design the results of search engines. It seems like Yelp, TripAdvisor and others can make the case to Google and the public directly that this is a better way to do things, rather than having the government try to order Google to use it.
It took four years, but it looks like Yelp is at least taking some of my advice. The company has relaunched the "Focus on the User" site, but positioned it more towards convincing Google employees to change how the site handles One Box content, rather than just asking the government for it. This is a good step, and I'm still flabbergasted that Google hasn't just done this already. Not only would it give users better overall results, but it would undercut many of the antitrust arguments being flung at Google these days (mainly in the EU). It's a simple solution, and Google should seriously consider it.That said, while Yelp has shifted the focus of that particular site, it certainly has not not given up on asking the government to punish Google. Just as it was relaunching the site, it was also filing a new antitrust complaint in the EU and again, I'm still concerned about this approach. It's one thing to argue that Google should handle aspects of how its website works in a better way. It's another to have the government force the company to do it that way. The latter approach creates all sorts of potential consequences -- intended or unintended -- that could have far reaching reverberations on the internet, perhaps even the kind that would boomerang around and hurt Yelp as well.Yelp makes a strong argument for why Google's approach to the One Box is bad and not the best overall results for its users. I'm glad that it's repurposed its site to appeal to Google employees, and am disappointed that Google hasn't made this entire issue go away by actually revamping how the One Box works. But calling on the government to step in and determine how Google should design its site is still a worrisome approach.

Permalink | Comments | Email This Story


Read more here

---
posted at: 12:00am on 26-May-2018
path: /Policy | permalink | edit (requires password)
0 comments, click here to add the first
---
---
Report On Milwaukee PD Body Cams Show Fewer Complaints, Fewer Stops, But No Reduction In Use Of Force

Furnished content.


The Milwaukee PD is (or was) staring down the barrel of a DOJ consent decree for its unconstitutional policing (mainly stop-and-frisk) and routine deployment of excessive force. This is among the many concerns brought to light last year by the DOJ's draft report on the department.
The Milwaukee Police Department fails the community and its own officers by not communicating clearly, making too many traffic stops and applying inconsistent standards when disciplining officers, according to a draft of a federal report obtained by the Milwaukee Journal Sentinel.The draft report offers a particularly damning critique of Chief Edward Flynn's reliance on data, a signature component of his strategy since he took over the department in 2008. Federal evaluators found this approach is having a damaging, if unintended, effect on police-community relations."MPD's attention to crime data has distracted the department from the primary tenet of modern policing: trust between law enforcement agencies and the people they protect and serve," the draft report states.
The DOJ also found officers had no idea what community policing entailed, suggesting it only applied to other officers officially designated as community liaisons. The DOJ highlighted the disconnection between the MPD's statements and actions on community policing using this depressing anecdote.
[T]he Milwaukee Police Department doesn't have a strategic plan for community policing or a set of guidelines regarding it, the draft report says. And department-wide training on how to implement the strategy has not been offered in years.Federal evaluators highlighted one example of an attempt at community engagement that fell flat.Officers held a roll-call, or shift change, outside a Milwaukee school. The stated purpose was to let kids know officers wanted them to have a safe summer. The problem? There were no kids in sight, not even student leaders.The evaluators noted the event may even have sent the wrong message: That the students on summer break were a problem, and the police planned to deal with them.
This draft may never coalesce into an official report. AG Jeff Sessions' full-blooded support for law enforcement includes allowing them to be a law unto themselves by killing off DOJ investigations of misbehaving police forces. What's in the draft report is damning, but it will probably remain a draft in perpetuity.The PD's responsiveness to community unhappiness did at least result in one change: a pilot program equipping officers with body cameras. Unfortunately, the cameras appear to have done little to address one community complaint.
Milwaukee police officers with body cameras made fewer stops and were less likely receive a citizen complaint, a new study has found.But when it comes to use of force — the primary reason residents clamored for officers to use the cameras — it didn't matter if officers had the cameras or not. They used force at roughly the same rates.
The PD claims this report [PDF] vindicates officers and the department itself, at least in terms of accusations of excessive force deployment. According to the PD, the conclusions make it clear officers have applied force in accordance with policy. But that's stretching the findings a bit much. It could also mean the deterrent effect one assumes the cameras would have simply hasn't materialized. Officers may feel footage is at least as likely to clear them as damn them and are willing to roll the dice.And the dice come pre-loaded: officers are given weeks or months to make statements when accused of deploying excessive force. And while statements from witnesses are recorded, those made by officers are not, allowing them to retcon narratives if body cam footage refuses to align with the official narrative. The body cam footage may be a new twist, but the internal investigation process has been an issue for a long time. It, too, receives criticism in the DOJ's draft report.
When it comes to officer-involved shootings, the cases reviewed by the Justice Department were inconsistent and the documentation was inadequate.In both non-fatal shootings and other uses of force, information about officers' training, prior use of force, complaints and discipline were not included in internal affairs files.That information also does not seem to have an effect on whether officers are promoted.
One number that did drop in the wake of camera deployment is street stops. Officers wearing cameras performed far fewer stops than officers without them. This suggests the stop-and-frisk program the PD is currently being sued over tends to make the Constitution an afterthought. Documentation of unconstitutional stops isn't going to help the PD emerge victorious in this lawsuit and the simplest solution is to leave those stops to officers without cameras.It's not all negative, however. As noted above, officers with cameras received 50% fewer complaints, suggesting the presence of another "witness" causes both parties to treat each other with a little more respect. Camera use can result in de-escalation, which is something rarely willfully practiced by officers.But we can't read too much into that either. The drop in complaints is tracked by a drop in stops, which may suggest the cameras aren't "civilizing" interactions so much as fewer of them are taking place.Body cams are band-aids, at best. They can never be a panacea, but they're far from useless. Things do change when law enforcement operates under additional scrutiny. But they don't change as quickly or dramatically as proponents of cameras hope they will. A seismic cultural shift is needed in most departments and body cameras will only incrementally increase the speed in which bad apples are expunged from the barrel. But the barrel will still be filled with slightly-less-rotten apples. That being said, cameras should be a requirement as should the presumption that missing footage weighs against a cop's statements. Just because they're not working as well as many of us thought they would doesn't mean it's without its merits.

Permalink | Comments | Email This Story


Read more here

---
posted at: 12:00am on 25-May-2018
path: /Policy | permalink | edit (requires password)
0 comments, click here to add the first
---
---
Woof: The Prosecco People Successfully Oppose A Pet-Treat Company's 'Pawsecco' Trademark Application

Furnished content.


In the realm of the alcohol industry, the French champagne makers have distinguished themselves for their jealous protection of the name of their sparkling white wine. This protectionism is taken to the extreme, with association groups representing champagne makers essentially forbidding anyone else from even using the term. France's neighbor, Italy, has its own sparkling white wine called prosecco. And it seems that the makers of prosecco are trying to take a page from their champagne-making cousins in "protecting" their trademarks to a ridiculous degree.A maker of drinks for pets recently tried to trademark the name of a product it makes called "Pawsecco." The pet treat is not alcoholic, is sold only to pet owners, and is, frankly, puntastic. Despite all of this being supremely obvious, Woof and Brew faced a trademark opposition from the prosecco people.
'Pawsecco' was opposed by Consorzio di Tutela della Denominazione di Origine Controllata Prosecco, the Italian organisation responsible for the protection and promotion of Prosecco's PDO. The PDO relates to wines deriving from a particular vine species, within specific grape-growing areas in Italy. For a wine to qualify as Prosecco there are also unique bottling and labelling requirements. Consorzio said the applied-for mark would be confused with its earlier registered EU trademark (EUTM), which features the words 'Prosecco PDO' in a circle around the silhouette of glasses (EUTM number 11,619,764).
Okay, a couple of things here. First, the claims of potential confusion are clearly ridiculous. The products in question are not remotely similar, save for a tongue-in-cheek pun-based name Woof and Brew devised for its product. Even that pun is of the kind that clearly identifies the product differences and comes as part of a long-running tradition of pet stores punning known brands in selling their pet equivalents. Any clear reading of this opposition leaves the reader thinking that it is absolutely absurd.Second, is this really the best look for a trade group representing prosecco makers? After all, embedded in the opposition is that its products, billed as a classy, high-quality sparkling wine, could be confused with something pet owners feed to their dogs. Is that really the claim the consortium wants to make?Amazingly, despite all of this, Team Prosecco actually won its opposition. After admitting in its ruling that there is no chance for public confusion over any of this, the UK IPO then decided that the very allusion to prosecco warranted a refusal of the "Pawsecco" mark.
It agreed with Consorzio's assertion that the 'Pawsecco' mark was "coined in order to allude to a type of wine", though the IPO noted that "it is highly unlikely that pet owners would assume that the product was actually wine".Overall, "the nature of the whole marketing strategy appears predicated upon an assumption that the potential consumer will see the evocation," the IPO said, adding it is an "inevitable conclusion" that Woof and Brew saw "some form of commercial benefit in choosing (and using) the name that it did". Woof and Brew is therefore "taking advantage of the strong reputation possessed by the PDO, riding on its coat-tails", and to "tolerate such use would not promote fair competition", the IPO concluded.
And so Woof and Brew doesn't get its trademark and has to pay the consortium nearly $3,000 for costs incurred in opposing the trademark. All for a trademark conflict that the IPO itself admits contains no risk for confusing the public consumer.And they say trademark laws are broken.

Permalink | Comments | Email This Story


Read more here

---
posted at: 12:00am on 25-May-2018
path: /Policy | permalink | edit (requires password)
0 comments, click here to add the first
---
---
Chicago Wins 'Most Corrupt City' Award Due In No Small Part To Its Awful Redlight Camera System

Furnished content.


We've talked a great deal about my home city of Chicago, largely for the myriad of awful, corrupt practices it has put in place around topics that we cover here. For instance, we have an alderman trying to shore up the city budget by taxing the shit out of Uber and Lyft, our Mayor thought it was a great idea to have his own private email accounts to conduct business, and a red light camera system so hilariously geared towards bilking money from citizens that the courts have tossed out huge swaths of the tickets it generated, which led the city to decide to make it barely less corrupt by a measure of tenths-of-seconds worth of leeway for drivers crossing the intersection.Now, you might be thinking that all of this effort to be corrupt and insidious seems like a waste. Wouldn't it be far easier, you might be thinking, to simply run the city in a sensible way? Wouldn't that actually require less effort and be better for the people of Chicago? Perhaps, but then Chicago wouldn't have received the prestigious award of "most corrupt city", as it did this past week.
A report released Tuesday ranks Chicago as the most corrupt city in the country and Illinois as the third-most corrupt state."What we find is a very dreary picture. In nearly every sector, whether you talk about aldermen, you talk about Chicago schools, you talk about contracts, in every area corruption is still rife in the city of Chicago," said Dick Simpson, lead author of the "Continuing Corruption in Illinois" study and a University of Illinois Chicago political science professor.
We did it! Suck it, every city in New Jersey! My hometown is the corruptest place in the land. And, as the UIC report notes, Chicago won this much sought after award in no small part to the very red light camera system we mentioned above.
Chicago's red light camera scandal sent an assistant transportation department commission to prison for bribery and extortion."What that means is that it's harder to get businesses to come here because of its corrupt state, we're losing population and corruption is one of the reasons we're losing population. We have undermined faith in government," Simpson said.
Asked to comment on the UIC report, Mayor Rahm Emanuel responded by noting how awesome a job he's done at not being corrupt, despite that not being the framing of the question at all. But that's the kind of response you can expect from Rahm, who has overseen the most corrupt city's government for more than seven years now. It has been under his watch that the camera system has flourished into the corruption monster it now is, not to mention it being under his watch that the Chicago Police Department has become the butt of a national joke.So pop the champagne, fellow Chicago residents. It took a lot of hard work and effort, but we made it!

Permalink | Comments | Email This Story


Read more here

---
posted at: 12:00am on 23-May-2018
path: /Policy | permalink | edit (requires password)
0 comments, click here to add the first
---
---
Copyright Being Used To Prevent Actress From Showing Her Own Demo Reel

Furnished content.


Lawyer Stephen Doniger seems to be going out of his way to file lawsuits that involve creative interpretations of copyright (and by "creative" I mean "wrong.") You may recall that Doniger was the lawyer behind Playboy suing Boing Boing for copyright infringement for linking to an Imgur collection of Playboy centerfolds. That case went so poorly that the judge tossed it out in just two months. Before that, Doniger made a name for himself (I kid you not) being a fabric copyright troll, filing loads of lawsuits against companies offering similar designs on fabric. He's also jumped in on the whole situation created by the "Blurred Lines" mess by filing a bunch of "sounds alike" copyright cases.It's almost as if he's filing all sorts of nutty copyright cases just to demonstrate for us just how ridiculous modern copyright law has become, and how far from its purpose it has strayed. Indeed, that's about the only explanation I can find for a new filing by Doniger, as noted by the Hollywood Reporter, in which Doniger, representing director Robin Bain is suing actress Jessica Haid for using a clip of the film, Nowhereland in her own demo reel.In short, Bain claims that Haid asked for permission to use clips in her demo reel and Bain refused (nice of him). She then got a copy of the film and gave it to another company to include it in her demo reel. Bain is now suing, claiming it's an "unauthorized derivative work." Indeed, the lawsuit claims that the clips in the demo reel "included a significant amount of unreleased footage from The Film, which taken together, encompassed the heart of The Film, as well as revealed the ending to The Film."The claim that this uses "the heart" of the work is an attempt to get around a fair use claim and a reference to the famed Harper Row v. Nation Enterprises case. Looking over the fair use factors, it seems hard to see how this isn't fair use. It's clearly transformative. The use is quite different than the movie itself -- it's a small clip used to advertise the actress, not to show the film. Despite the claims of this being "the heart" of the film, it's still just clips for a demo reel, rather than the full film. And, finally the impact on the market is going to be nil. Or, if anything, it might encourage people to see the full film (unless the film sucks, of course).Either way, I can't imagine that this is what the framers of the Constitution imagined when they were putting in place the copyright clause. How the hell does it "promote the progress of science" to have a director sue an actress for advertising her acting ability? But, as yet another example of just how ridiculous copyright law is these days, it works perfectly. So thanks Stephen Doniger for adding to the list of examples of ridiculous copyright lawsuits.



Permalink | Comments | Email This Story


Read more here

---
posted at: 12:00am on 23-May-2018
path: /Policy | permalink | edit (requires password)
0 comments, click here to add the first
---
---
Real Security Begins At Home (On Your Smartphone)

Furnished content.


When the FBI sued Apple a couple of years ago to compel Apple's help in cracking an iPhone 5c belonging to alleged terrorist Syed Rizwan Farook, the lines seemed clearly drawn. On the one hand, the U.S. government was asserting its right (under an 18th-century statutory provision called the All Writs Act) to force Apple to develop and implement technologies enabling the Bureau to gather all the evidence that might possibly be relevant in the San Bernardino terrorist-attack case. On the other, a leading tech company challenged the demand that it help crack the digital-security technologies it had painstakingly developed to protect users a particularly pressing concern given that these days we often have more personal information on our handheld devices than we used to keep in our entire homes.What a difference a couple of years has made. The Department of Justice's Office of Inspector General (OIG) released a report in March on the FBI's internal handling of issue of whether the Bureau truly needed Apple's assistance. The report makes clear that, despite what the Bureau said in its court filings, the FBI hadn't explored every alternative, including consultation with outside technology vendors, in cracking the security of the iPhone in question. The report also seemed to suggest that some department heads in the government agency were less concerned with the information that might be on that particular device than they were with setting a general precedent in court. Their goal? To establish as a legal precedent that Apple and other vendors have a general obligation to develop and apply technologies to crack the very digital security measures they so painstakingly implemented to protect their users.In the aftermath of that report, and in heartening display of bipartisanship, Republican and Democratic members of Congress came together last week to introduce a new bill, the Secure Data Act of 2018, aimed at limiting the ability of federal agencies to seek court orders broadly requiring Apple and other technology vendors to help breach their own security technologies. (The bill would exclude court orders based on the comparatively narrow Communications Assistance to Law Enforcement Acta.k.a. CALEA, passed in 1994--which requires telecommunications companies to assist federal agencies in implementing targeted wiretaps.)This isn't the first time members of Congress in both parties have tried to limit the federal government's ability to demand that tech vendors build "backdoors" into their products. Bills similar to this year's Secure Data Act have been introduced a couple of times before in recent years. What makes this year's bill different, though, is the less-than-flattering light cast by the OIG report. (The bill's sponsors have expressly said as much.) At the very least the report makes clear that the FBI's own bureaucratic handling of the research into whether technical solutions were available to hack the locked iPhone led to both confusion as to what was possible and to delays in resolving that confusion.But worse than that is the report's suggestion that some technologically challenged FBI department heads didn't even know how to frame (or parse) the questions about whether the agency possessed, or had access to, technical solutions to crack the iPhone's problem. And even worse is the report's account that at least some Bureau leaders may not even have wanted to discover such a technical was already availablebecause that discovery could undermine litigation they hoped would establish Apple's (and other vendors') general obligation to hack their own digital security if a court orders them to. As the report puts it:
After the outside vendor successfully demonstrated its technique to the FBI in late March, [Executive Assistant Director Amy] Hess learned of an alleged disagreement between the CEAU [Cryptographic and Electronic Analysis Unit] and ROU [Remote Operations Unit] Chiefs over the use of this technique to exploit the Farook iPhone - the ROU Chief wanted to use capabilities available to national security programs, and the CEAU Chief did not. She became concerned that the CEAU Chief did not seem to want to find a technical solution, and that perhaps he knew of a solution but remained silent in order to pursue his own agenda of obtaining a favorable court ruling against Apple. According to EAD Hess, the problem with the Farook iPhone encryption was the "poster child" case for the Going Dark challenge.
There's a lot to unpack here, and one key question is whether "capabilities available to national security programs" that is, technologies used for FBI's counterintelligence programs can and should be used in pursing criminal investigations and prosecutions. (If such technologies are used in criminal cases, the technologies may have to be revealed as part of court proceedings, which would bother the counterintelligence personnel in the FBI who don't want to publicize the tools they use.) But the case against Apple Inc. was based on a blanket assertion by FBI that neither its technical divisions nor the vendors the agency works with had access to any technical measures to break into Farook's company-issued iPhone. (Farook had destroyed his personal iPhones, and the FBI's eventually successful unlocking of his employer-issued phone apparently produced no evidence relating to the terrorist plot.)Was the problem just bureaucratic miscommunication? The OIG report concludes that this was the fundamental source of internal misunderstandings about whether FBI did have access to technical solutions that didn't require drafting Apple into compelled cooperation to crack their own security. (The report recommends some structural reforms to address this.) And certainly there's evidence in the report that miscommunication plus the occasional lack of technical understanding did create problems within the Bureau.But the OIG report also suggests that some individuals within the Bureau actually may have preferred to be able to argue that the FBI didn't have any alternative but to seek to compel Apple's technical assistance:
The CEAU Chief told the OIG that, after the outside vendor came forward [with a technical solution], he became frustrated that the case against Apple could no longer go forward, and he vented his frustration to the ROU Chief. He acknowledged that during this conversation between the two, he expressed disappointment that the ROU Chief had engaged an outside vendor to assist with the Farook iPhone, asking the ROU Chief, "Why did you do that for?" According to the CEAU Chief, his unit did not ask CEAU's partners to check with their outside vendors. CEAU was only interested in knowing what their partners had in hand - indicating that checking with "everybody" did not include OTD's trusted vendors, at least in the CEAU Chief's mind.
I have to note here, of course, that the FBI has consistently opposed strong encryption and other essential digital-security technologies since the "Crypto Wars" of the 1990s. This isn't due to any significant failures of the agency to acquire evidence it needs; instead, it's due to the FBI's fears that its ability to capture digital evidence of any sort may someday be significantly hindered by encryption and other security tech. That opposition to strong security tech has been baked into FBI culture for a while, and it's at the root of agency's fears of "the Going Dark challenge."Let's be real: it's not clear that encryption will ever be the problem the FBI thinks it is, given that we live in what law professor Peter Swire has called "The Golden Age of Surveillance." But if the day that digital-security technology significantly hinders criminal investigations ever does come, then it would be appropriate for Congress to consider whether CALEA should be updated, or whether a new CALEA-like framework for technology companies like Apple should be enacted.But that day hasn't come yet. That's why I favor passage of the Secure Data Act of 2018 it would limit federal agencies' ability to impose general-purpose technology mandates through the courts' interpretation of a two-century-old ambiguous statute. (Among other features, the Act also would effectively clarify that that the All Writs Act, general-purpose statutory provision from 18th century can't be invoked all by itself to compel technology companies to undermine the very digital security measures they've been working so hard to strengthen.) In the long term, our security (in both cyberspace and meatspace) is going to depend much more on whether we all have technical tools that protect our information and data than it will depend on the FBI's has a legal mandate compelling Apple to hack into our iPhones.Of course, I may be wrong about this. But I share Apple CEO Tim Cook's argument that this public-policy issue ought to be fully debated by our lawmakers, which is a better venue for policy development than a lawsuit filed based on a single dramatic incident like the terrorist attack in San Bernardino.Mike Godwin (@sfmnemonic) is a Distinguished Senior Fellow with R Street Institute.

Permalink | Comments | Email This Story


Read more here

---
posted at: 12:00am on 22-May-2018
path: /Policy | permalink | edit (requires password)
0 comments, click here to add the first
---
---
HBO Wins Stupid Copyright, Trademark Lawsuit Brought By Graffiti Artist Over 2 Seconds Of Background Scenery

Furnished content.


Whenever a company like HBO gets targeted with a lawsuit over intellectual property concerns, you might think we find it tempting to jump all over them in each and every case. After all, HBO has the distinction of being notably horrible when it comes to enforcing its own IP, from shutting down viewing parties, to offering streaming options, to abusing the the DMCA process just to keep spoilers from existing, as though that could possibly work.But the truth is the fun we have in cases where these types are found to be in legal trouble over intellectual property only extends to when that legal trouble is in some way warranted. When its not, we find that there is a helpful other party on which to heap our ire. That's the case in a lawsuit HBO recently won against graffiti artist Itoffee R. Gayle, who complained about his work appearing in a scene of the HBO show Vinyl. The court ruled that HBO's use was de minimis, or so fleeting so as to cause no injury and therefore not be actionable.But just how fleeting was HBO's use? Well...
One episode of the show included a scene of a woman walking down a street in New York City where she passes by a dumpster tagged with graffiti that says "art we all." The graffiti artist, Itoffee R. Gayle, claims that this depiction violated his copyright and trademark rights. According to his complaint, HBO never tried to contact him or license the graffiti. Of course, as the court agreed, HBO didn't actually need to try to contact Gayle and no license fee was needed because not all copying is unlawful.Looking at the use of the graffiti art in the episode, the court notes that Gayle's claims "are premised on a fleeting shot of barely visible graffiti painted on what appears to be a dumpster in the background of a single scene" and that the art appears for no more than two to three seconds. Two to three seconds. Of an entire episode. Yup, sounds pretty de minimis to me. The court goes on, noting that the graffiti is not pictured by itself or close-up, plays no role in the plot, and "is hard enough to notice when the video is paused at the critical moment. It is next to impossible to notice when viewing the episode in real time." The judge seems pretty annoyed by the copyright infringement claim, noting that "Gayle's [claims] border on frivolous."
I'll say this: the court showed far more patience and restraint than an Honorable Judge Geigner would have to Gayle. To waste the court's time with an argument over both copyright and trademark rights dealing with the background scenery of 2 seconds worth of film is so plainly absurd that anger is the only proper response. This was a clear money-grab and, frankly, one based on a premise of silly. It only takes a moment of backing up and thinking about what motivation HBO had here in using this scenery in this shot to know that nothing untoward was done with Gayle's art. It wasn't a theme, it wasn't featured, it wasn't referenced beyond barely being in the shot. It was entirely incidental.The trademark claim fell for the same reason.
While Gayle attempts to argue that HBO intentionally picked this particular piece of graffiti art to use in the background, the court concludes, "HBO's motive in depicting the graffiti is irrelevant to the de minimis inquiry." The copying is not actionable, because its use was so small, even if there was a thematic reason for it. For similar reasons, the court also rejects Gayle's trademark claims.
It's long past time that courts start issuing some punishment to those that gum up the court system with this sort of bullshit. If nothing else, putting me in the corner of HBO deserves some sort of punitive action.

Permalink | Comments | Email This Story


Read more here

---
posted at: 12:00am on 22-May-2018
path: /Policy | permalink | edit (requires password)
0 comments, click here to add the first
---
---
Techdirt Podcast Episode 167: CIA: Collect It All

Furnished content.




We're nearing the end of the Kickstarter campaign for CIA: Collect It All, our polished and fully-playable version of a formerly top secret card game used by the CIA to train new recruits. In this special Saturday edition of the podcast, the three of us working on the project — myself, Mike, and Randy Lubin of Diegetic Games — sit down to talk all about what players can expect from CIA: Collect It All.Follow the Techdirt Podcast on Soundcloud, subscribe via iTunes or Google Play, or grab the RSS feed. You can also keep up with all the latest episodes right here on Techdirt.

Permalink | Comments | Email This Story


Read more here

---
posted at: 12:00am on 20-May-2018
path: /Policy | permalink | edit (requires password)
0 comments, click here to add the first
---
---
Food Fight Over: New Jersey Turnpike Authority Gets Told To Pound Sand By PTAB Over Florida Pizza Company's Logo

Furnished content.


You may recall that way back in early 2015, we discussed the absurd story of the New Jersey Turnpike Authority suing Jersey Boardwalk Pizza for trademark infringement. At issue was that the pizza joint's owners, both from New Jersey, had crafted a clever logo that mimicked the logo for the Garden State Parkway, except it altered all the words to be the parlor's name and the food it served. It was a clear homage. Nobody denied it. That didn't change the fact, however, that the NJ Turnpike Authority is both not in the business of selling pizza, nor is it in the business of being in Florida. As such, there was zero potential for customer confusion, and the court dismissed the case.You would have thought that would be the end of this story. But, no, the NJTPA decided to go the trademark office and try to have the pizza parlor's trademark invalidated. Why in the hell it bothered doing so is anyone's guess. Regardless, it didn't work out well for the Garden State.
Three administrative judges with the United States Patent and Trademark Office ruled Monday that Jersey Boardwalk Pizza can continue to use its logo, which the New Jersey Turnpike Authority argued was confusingly similar to the Parkway logo.In dismissing the authority's claims, the patent office's governing board noted the similarities, but the restaurant's business is unrelated to the roadway. The case was heard in February and took three months to decide.
All sorts of questions leap to mind. What exactly did the folks at the NJTPA think was going to happen at the PTAB after a U.S. District Court refused to entertain this bullshit? Who exactly makes up the legal staff for the NJTPA and are they, or are they not, fully functioning human beings? Is there some kind of gas leak we should be aware of, or perhaps some sort of underground radiation resting just under this legal team's offices?The most important question, however, is this: how much taxpayer money was flushed down the litigious toilet, all because a couple of New Jersey transplants wanted a callback to their home state for a Florida pizza business? If the answer to that question is greater than zero, it sure feels like there should be exit interviews going on post-haste.

Permalink | Comments | Email This Story


Read more here

---
posted at: 12:00am on 19-May-2018
path: /Policy | permalink | edit (requires password)
0 comments, click here to add the first
---
---
Turkish President Visits UK To Remind Everyone He Still Wants To Punish Critical Speech

Furnished content.


I'm not sure why any nation with at least a passing respect for civil liberties would continue treating Turkish president Recep Tayyip Erdogan as a world leader worth discussing ideas with. Erdogan rolled into the United States with his entourage of thugs and thought he could have critics beaten and unfriendly journalists tossed from press conferences. He continually petitions other countries to punish their own citizens for insulting him.Back at home, Erdogan is jailing journalists by the hundreds, claiming they're terrorists. A failed coup set off the latest wave of censorial thuggery, with Erdogan bolstering his terrorist claims by pointing to criminal acts like… robbing ATMs. A massive backlog of "insulting the president" cases sit in the country's court system -- a system that's certainly aware it's not supposed to act as a check against executive power.And yet, world leaders continue to act as though Erdogan is an equal, rather than an overachieving street thug with an amazingly fragile ego. UK Prime Minister Theresa May, hoping to strike a trade deal with Turkey, invited Erdogan to not only discuss a possible deal, but speak publicly.May tried to keep Erdogan from being Erdogan…
May said that while it was right that those who sought to overthrow a democratically elected government were brought to justice, "it is also important that in the defence of democracy… Turkey does not lose sight of the values it is seeking to defend".May added: "That is why today I have underlined to President Erdoan that we want to see democratic values and international human rights obligations upheld."
But Erdogan was always going to be Erdogan:
At a press conference in Downing Street alongside May, Erdoan made no reference to May's remarks about human rights, but instead urged her to do more to extradite Turkish exiles from the Gulenist or Kurdish movements, saying that if she did not act act against terrorists, it would come back to bite her.
And went on to make it clear that by "terrorists," he also meant journalists who may or may not have been caught engaging in burglary, but otherwise can be assumed to be political targets jailed to ensure silence.You can't keep treating an overgrown child like an adult. No one should be doing business with Turkey until it cleans up its civil rights violation record. And that's not going to happen as long as Erdogan is president. Gently nudging him towards not being a completely evil asshole obviously doesn't work. All it does is make the government's hosting his off-the-cuff remarks on censorship and jailing journalists look like enablers of oppression.

Permalink | Comments | Email This Story


Read more here

---
posted at: 12:00am on 19-May-2018
path: /Policy | permalink | edit (requires password)
0 comments, click here to add the first
---
---
Judge Allows Fourth Amendment Challenge Of Warrantless Device Searches At The Border To Continue

Furnished content.


A federal judge has allowed the ACLU, EFF, and the several plaintiffs they represent to continue their Fourth Amendment lawsuit against DHS, ICE, and CBP. The plaintiffs are challenging the Constitutionality of border device searches -- something that has skyrocketed in recent years. As it stands now, these agencies believe nothing stronger than reasonable suspicion is needed to perform highly-intrusive searches. In many cases, not even suspicion is needed, thanks to the "border search" exception to the Fourth Amendment courts have carved out for the government.Policies for agencies performing border device searches are pretty much identical. All allow searches and seizures of devices without individualized suspicion. This warrantless, suspicionless search may also result in the device being confiscated for weeks or months while a forensic search is undertaken -- again, supposedly without violating travelers' rights. CBP's policy was altered this year, requiring forensic searches and the mirroring of devices to at least reach the level of reasonable suspicion. Better than ICE's policy, but still nothing approaching a warrant.The government sought to have the lawsuit dismissed, claiming the plaintiffs had no standing to assert violations, much less seek injunctive relief on the theory they would likely be subjected to intrusive device searches the next time they traveled.The court disagrees with all the government's arguments. The government claimed the number of device searches -- although steadily increasing -- is still a small percentage of the overall whole. The court points out it doesn't really matter what the percentage is. It's whether or not CBP and ICE perform these searches routinely. From the decision [PDF]:
Defendants contend that Plaintiffs have also failed to satisfy the "substantial risk" inquiry. Plaintiffs allege that CBP data demonstrates that it is on track to conduct approximately 30,000 searches this fiscal year. Defendants point out, however, that those searches only amounted to 0.008% of the approximately 189.6 million travelers who arrived at U.S. borders during this period. Defendants argue that this future search probability—which they characterize as a "slight chance" of search—is not sufficient to establish standing here. There is no numerical threshold, however, at which likelihood of harm becomes a "substantial risk" of harm. See Kerin v. Titeflex Corp., 770 F.3d 978, 983 (1st Cir. 2014) (noting that "a small probability of a great harm may be sufficient"). Although 0.008% may be a small percentage of total travelers, the searches still occur at an average of approximately 2500 searches per month. In SBA List, the Supreme Court supported its conclusion that there was a substantial likelihood of future harm with the explanation that proceedings enforcing the statute in question were "not a rare occurrence," with twenty to eighty such cases occurring per year. Against this backdrop, 30,000 searches per year is not a "rare occurrence," even if it makes up a small percentage of total travelers.
The government also argued allegations of future harm were too vague to support a lawsuit. The court finds this argument unbelievable, given the history of the plaintiffs' interactions with border agents and the agencies' border search practices.
Defendants also argue that Plaintiffs' allegations of future harm are impermissibly "vague" and speculative. They point to Reddy for the proposition that in the First Circuit, "'[s]peculation' that a government actor 'might in the future take some other and additional action detrimental to' Plaintiffs, is 'not an adequate substitute for a claim of specific present objective harm or a threat of specific future harm.'" In Reddy, however, the First Circuit held that the plaintiffs' assertions of standing were speculative as to a New Hampshire buffer zone statute, emphasizing that the statute had not yet been enforced. Here, by contrast, Plaintiffs challenge policies that are in place and are being actively enforced.[...]Plaintiffs' alleged future injury does not depend upon defendants' future illegal conduct untethered to a pattern of past practice, cf. Los Angeles v. Lyons, 461 U.S. 95, 102 (1983) (concluding that plaintiff subject to illegal arrest procedure made no showing that he was likely to be arrested and subjected to illegal procedure again), but rather upon recurring conduct authorized by official policies. That is, Plaintiffs' subjection to prior searches further bolsters their allegations of likely future searches.
The heart of the matter is the border search exception. It's what allows CBP and ICE to bypass the Supreme Court's Riley decision and its institution of a warrant requirement for device searches. The government seizes a single phrase from the Supreme Court ruling: "search incident to arrest." Its argument attempts to divorce border device searches from the Supreme Court's finding that searching cellphones was more analogous to searching houses than searching pants pockets or suitcases. The court doesn't agree with the government's distinction.
As an initial matter, the Court is not persuaded that Riley's reasoning is irrelevant here simply because Riley's holding was limited to the search incident to arrest exception, see Riley, 134 S. Ct. at 2495. Judicially recognized exceptions to the warrant requirement do not exist in isolation; rather, they are all part of Fourth Amendment jurisprudence, justified because, ordinarily, the circumstances surrounding the search and the nature of the search have been deemed "reasonable."[...]Here, the First Circuit has not yet spoken on what level of suspicion is required to justify a cell phone or other electronic device search at the border. The First Circuit has, however, acknowledged the significant privacy interests implicated in a cell phone search, explaining that the information on these devices is "the kind of information one would previously have stored in one's home and that would have been off-limits to officers performing a search incident to arrest."
The court then goes on to say that merely raising the standard for invasive device searches to "reasonable suspicion" may not be enough.
[T]he Supreme Court rejected the reasonable suspicion standard when it came to cell phones because it "would prove no practical limit at all when it comes to cell phone searches." Digital device searches at the border, perhaps even when supported by reasonable suspicion, raise the same concerns.
This is encouraging, even if all that's happened at this point is the case surviving the government's motion to dismiss. It provides plenty of insight into the court's thinking, and shows how much of it is at odds with the government's assertions. This has the potential to restore some Fourth Amendment protections at our nation's borders for the first time in years.

Permalink | Comments | Email This Story


Read more here

---
posted at: 12:00am on 18-May-2018
path: /Policy | permalink | edit (requires password)
0 comments, click here to add the first
---
---
Big Barber Chain Bullies Owner Of Single Barbershop Over Using The Name 'Tommy'

Furnished content.


It's not always true that in the lamest trademark disputes it's universally a big company trying to push around a much smaller company, but that does happen an awful, awful lot. For some reason, it seems that the moment a company or brand gets big enough, it suddenly transitions into a trademark bully looking to stamp out even the most benign competition.That certainly seems to be the case with Tommy Gun's Original Barbershop chain firing off a C&D to the owner of Tommy's Barber Shop, claiming that the shaggy public will be super-confused as to exactly who is cutting their hair in Nova Scotia.
The owner of Tommy's Barber Shop in Dartmouth, N.S., says he has no intention of changing the name of his operation despite a cease-and-desist letter sent to him by a national chain with a similar handle. Thong Luong opened his barbershop on Albro Lake Road in 2003. On June 9, he will mark 15 years in the same spot — under the same name. He called his business Tommy's Barber Shop because he thought people would have a hard time pronouncing his Vietnamese name, Thong.On May 9, Luong got a letter in the mail from lawyers representing Tommy Gun's Original Barbershop alleging trademark infringement and saying, "further use of the name Tommy's Barber Shop will cause confusion in the marketplace and depreciate the value."
There are a couple of things to note here. Tommy Gun's applied for its trademark in Canada in 2009. Luong opened his shop under its current name in 2003. At that time he also registered his business with the local government, something that Tommy Gun's is insisting he change as well. Tommy Gun's own LinkedIN page suggests that the chain was founded in 2009, meaning that Luong was using the name in commerce first. If anything, it seems that Luong should have been the one to have fired off a C&D rather than the other way around.And yet, despite these facts, Luong knows he has an uphill fight ahead of him.
"I don't think I have money to fight with them but I'll try the best I can," Luong says. "I'm kind to people and probably most people like me," he says. "I just want to show people [I'm] just a small guy in the corner, and to get picked on by the big guy, Tommy Gun or whatever. I won't give up my name."
Except that Tommy Gun's has a far greater war-chest than Luong, one which they've now threatened to use against him even though he was using the disputed name years before Tommy Gun's even existed. Trademark bullying sucks.

Permalink | Comments | Email This Story


Read more here

---
posted at: 12:00am on 18-May-2018
path: /Policy | permalink | edit (requires password)
0 comments, click here to add the first
---
---
As Intermediary Liability Is Under Attack, Stanford Releases Updated Tool To Document The State Of Play Globally

Furnished content.


We've spent many years talking about the issue of intermediary liability on the internet. While the term is one that nearly everyone agrees sounds boring as anything, it's incredibly important in protecting your rights to express yourself online. The key issue is who is liable for speech that is posted online. The common sense reaction should be that "the speaker" is responsible for any speech they make online. However, for reasons I still don't full comprehend, many, many, many people would prefer that the site hosting the speech should be liable. In many cases, this might not seem to matter. But it can actually matter quite a bit for absolutely everyone. While most speech is perfectly legal, there remain some exceptions (including copyright, defamation, true threats and more).And while some people think that those exceptions are narrow enough that pinning liability on websites shouldn't be a big deal, that's not true in practice. Because if you say that the website (the intermediary or platform) is liable for the speech, then merely making an accusation of illegality in the speech has a high likelihood of censorship of protected speech. That's because most platforms will take down speech that is reported in an attempt to avoid potentially crippling legal liability. Indeed, in many cases, platforms are then pressured (either by law or threat of laws or legal action) to pre-filter or moderate certain content just to avoid even the possibility of legal liability.And because of that, lots of perfectly legitimate, protected speech gets blocked and censored. Much of this is abusive. Because once you've supplied a tool that allows someone to flag certain content for censorship, that tool gets used, even if the content doesn't really qualify, and the internet platform is heavily incentivized to remove that content to avoid liability.That's why this matters so much. That's why we're so concerned at attempts to chip away at intermediary liability protections in the US, such as the immunity clause under CDA 230 or the safe harbor clause under the DMCA 512. But the US is, of course, just one country of hundreds. And lots of other countries have their own (frequently changing) laws on intermediary liability. For years Stanford's Center for Internet and Society has hosted a World Intermediary Liability Map, and that map has just been updated. This is an incredibly thorough and useful tool in understanding how these laws play out in other countries, how they differ and even the impact of how they work.With the updated version, you can also drill down on topic pages around specific types of liability regimes, such as looking at how the Right to be Forgotten has been spreading around the globe, or look at how intermediary liability is handled around the globe for copyright or look at the monitoring obligations imposed by various laws.For those of us who continue to believe that proper intermediary liability laws are key to a functioning internet and freedom of expression online, this is a fantastic tool -- only slightly marred by the fact that so many of the developments concerning intermediary liability (including here in the US) have been around successful attempts at chipping away from those principles, leading inevitably to greater censorship.

Permalink | Comments | Email This Story


Read more here

---
posted at: 12:00am on 17-May-2018
path: /Policy | permalink | edit (requires password)
0 comments, click here to add the first
---
---
Senate Approves First Step In Uphill Effort To Restore Net Neutrality

Furnished content.


Today the Senate voted 52 to 47 to reverse the FCC's attack on net neutrality, setting up a tougher showdown in the House.
As noted previously, net neutrality advocates managed to convince Congress to try and use the Congressional Review Act (CRA) to reverse the FCC's misleadingly-named "Restoring Internet Freedom Order."That order, approved by a 3-2 FCC vote last December, not only kills net neutrality (as of June 11), but eliminates much of the FCC's authority to police monopoly ISPs. Since many still don't seem to understand this, it's worth reiterating that the attack on net neutrality is just one part of a much broader plan to severely hamstring FTC, FCC, and state oversight of giant broadband monopolies that face little to no organic market competition.Today's hearing before the Senate included all of the favorite hits culled from a decade of net neutrality debates, including ISP-loyal lawmakers like John Thune repeating the entirely false claim that net neutrality rules somehow devastated sector investment (SEC filings, earnings reports, and countless CEO statements disprove this). Claims that U.S. net neutrality rules were "heavy handed government regulation of the internet" were also frequently repeated (that's also not true, and the U.S. rules are arguably modest by international standards).Net neutrality activists had been trying to secure additional Senate votes for months, something made arguably difficult by ISP lobbyist success at stupidly framing net neutrality as a partisan issue, despite widespread bipartisan support. But activists managed to get three key Republicans to join their ranks: Maine Senator Susan Collins, Alaska Senator Lisa Murkowski, and Louisiana Senator John Kennedy. Kennedy's yes vote was a notable surprise, given he'd been supporting ISP efforts to pass a bogus net neutrality law with an eye toward pre-empting tougher state or federal rules.But at the last moment he came along for the ride, his justification being notably amusing:

From here, the fight gets notably more difficult. The House also has to vote in favor of the CRA reversal, a tall order given the large number of breathleesly-loyal telecom industry House allies like Marsha Blackburn. And should it pass the House, it also needs to avoid a veto by President Trump. Activists hope to appeal to Trump's tendency to float wherever the populist winds may lead, but that's certainly still no sure thing, in part because there's zero evidence the President has any idea what net neutrality is.That said, even if the effort fails, it should do a wonderful job clearly illustrating who you should avoid voting for in the midterms and thereafter -- especially if having a healthy, open and competitive internet is something that's important to you.

Permalink | Comments | Email This Story


Read more here

---
posted at: 12:00am on 17-May-2018
path: /Policy | permalink | edit (requires password)
0 comments, click here to add the first
---
---
They Always Suck: UK ISP 'For The Children' Filters Block Disney And Educational Websites

Furnished content.


Website blocking is now all the rage across much of the world. The way such website censorship happens is, however, as varied as the countries in which the censoring occurs. While some nations enact laws for internet filtering on all sorts of grounds -- be it porn, extremist content, or political dissent --, other countries have ISPs that proactively do this kind of filtering for their host countries. In many cases, this results in "parental filters" designed to keep harmful content from finding the eyeballs of children. In reality, when Comcast tried this here in America, it managed to block TorrentFreak for some reason.But nobody does collateral site-blocking damage like UK ISPs. The stories about "for the children" and "but...terrorists!" ISP website filtering are legion, but recent reports put any focus by ISPs on the well-being of children in heavy doubt, given the amount of purely innocent children's content that is getting blocked by ISP filters.
What really stood out to us is that some sites which are targeted at kids, or at least useful to them, are blocked too.One prime example is the official UK Disney website, located at disney.co.uk, which is blocked by BT's Strict filters. That seems a bit cruel. The same is true for disneymoviesanywhere.com, which is not very useful, but certainly doesn't seem harmful to us either.Apparently, BT doesn't want children to visit these Disney sites.
One can only imagine the rampage Mickey Mouse went on when he discovered this travesty. But this collateral damage went far beyond the House of Mouse, and across multiple UK ISPs, too. BT and Virgin Media blocked the website for Internet Safety Day, because apparently kids shouldn't be safe on the internet. Kidsandcode.org is also blocked by BT, while Three and Sky are blocking vikingsword.com, a site dedicate to history education.None of this should really be a surprise, of course. Large organizations trying to accurately filter out unwanted content for parents, rather than having parents actually policing their children's online activity, is always going to fall prey to mistakes, laziness, and collateral damage. Always, always, always. What should be immediately apparent to witnesses of this is that if ISPs can't get this right, at least to the degree of not blocking Disney, what hope do legislators have in crafting site-blocking legislation that does this any better?

Permalink | Comments | Email This Story


Read more here

---
posted at: 12:00am on 16-May-2018
path: /Policy | permalink | edit (requires password)
0 comments, click here to add the first
---
---
It's Over: The Podcast Patent Troll's Patent is Officially And Completely Dead

Furnished content.


Going back many years now we've written about the company Personal Audio, which built itself up as a patent troll for digital audio. Back in 2011, it won a patent lawsuit against Apple over patents on playlists. In 2013, as podcasting was starting to take off, Personal Audio decided that one of its other patents actually covered podcasting as well and sued some top podcasters while threatening many others. EFF stepped in to use the valuable inter partes review process to seek to invalidate the patent, which worked. Though, in the process the company sought to intimidate EFF donors.While all of this was happening, the company also realized that podcasters don't make any money, and figured out how to dump its lawsuits against individual podcasters... while still going after large companies like CBS.After the Patent Office's appeals board (PTAB) invalidated the patent, Personal Audio went to court to overturn the ruling. Last year, an appeals court rejected that attempt, noting that the PTAB was correct in invalidating the patent. Personal Audio still kept fighting, and asked the Supreme Court to hear it's appeal.Thankfully, on Monday, the Supreme Court denied that request, meaning that Personal Audio's podcasting patent is finally, truly and completely, dead.Still, the fact that this process took about five years and a ton of time in court should demonstrate just what a drag bogus patents can be on the economy and innovation. It also shows just how valuable a bogus patent can be for the trolls that hold them. Even after Personal Audio realized that all the podcasters it was trying to shakedown had little money to hand out, it still fought to the bitter end in trying to keep the patent alive, knowing that it could successfully get larger media companies to pay up. So this is a victory, but also a demonstration of just how broken the patent system is. Personal Audio did nothing to help podcasts become a thing. It did nothing to help podcasts move forward or become popular. Its only contribution to the podcast world was to wreak havoc on a bunch of podcasters, scaring many of them and costing them a ton of money in legal fees. That's all a dead weight loss to the economy, that could have gone into making more and better content.

Permalink | Comments | Email This Story


Read more here

---
posted at: 12:00am on 16-May-2018
path: /Policy | permalink | edit (requires password)
0 comments, click here to add the first
---
---
Fourth Amendment Gets A Small Boost At The Border From Fourth Circuit Appeals Court

Furnished content.


The Fourth Circuit Appeals Court has handed down a decision [PDF] suggesting the Fourth Amendment might still provide some minimal protection at our nation's borders. Most rights are considered to be waived -- especially those affecting privacy -- thanks to a prevailing national security interest that is seldom challenged by courts. Two years ago, a California federal court looked at the Supreme Court's Riley decision (which instituted a warrant requirement for cellphone searches) and decided that simply didn't apply within 100 miles of US borders.This precedential decision doesn't cut the government quite as much slack. While it recognizes border security is a national priority, it's not as quick to give federal agencies a free pass on Fourth Amendment exceptions. The underlying facts make it a less-than-ideal challenge, but even so, the court finds enough to work with in the Riley decision to suggest not all border searches should be suspicionless.Hamza Kolsuz, the appellant, had been caught twice exiting the country with firearms parts in his luggage. Those incidents occurred in 2012 and 2013. The parts were seized both times, with federal agents explaining licensing requirements but choosing not to arrest Kolsuz for violating federal law.In 2016, the same thing happened again. Agents searched his luggage and found firearms parts. One agent then performed a cursory examination of the phone Kolsuz was carrying. This search the court has zero issues with. It's easily covered by the border search exception.
At a border – or at a border's "functional equivalent," like the international airport at which Kolsuz was intercepted – government agents may conduct "routine" searches and seizures of persons and property without a warrant or any individualized suspicion.
Not much Fourth to be had there and the underlying circumstances -- the discovery of more firearms parts being moved out the country without proper export licenses -- gave the agents more reasonable suspicion than they actually needed.But it wasn't the only search performed on Kolsuz's phone. An offsite forensic search followed the airport search.
At that point, CBP Special Agent Adam Coppolo initiated the second search of Kolsuz's phone, this one commonly known as a "forensic" search. Coppolo first transported the phone approximately four miles from Dulles to the Homeland Security Investigations office in Sterling, Virginia. There, Computer Forensic Agent Michael Del Vacchio attached the phone to a Cellebrite Physical Analyzer, which extracts data from electronic devices, and conducted an advanced logical file system extraction. The phone remained in airplane mode throughout, so the forensic examination did not reach data stored remotely – or "in the cloud" – and was instead limited to data stored on the phone itself. Even so, the data extraction process lasted for a full month, and yielded an 896- page report that included Kolsuz's personal contact lists, emails, messenger conversations, photographs, videos, calendar, web browsing history, and call logs, along with a history of Kolsuz's physical location down to precise GPS coordinates.
This search was challenged, with Kolsuz arguing the phone was no longer being searched under the border exception, but rather as "cident to arrest," subject to the Supreme Court's Riley decision. The court agrees… to a point. It doesn't find that taking the phone offsite for a deeper search affected the "border search" nexus. The search was still related to the transnational crime of weapons smuggling. It's the intrusiveness of the search that troubles the court.
We also agree with the district court that under Riley, the forensic examination of Kolsuz's phone must be considered a nonroutine border search, requiring some measure of individualized suspicion.
It's not quite a warrant requirement, but it does suggest federal agents should no longer perform highly-intrusive searches without justification. However, the court won't go as far as to institute a warrant requirement.
What precisely that standard should be – whether reasonable suspicion is enough, as the district court concluded, or whether there must be a warrant based on probable cause, as Kolsuz suggests – is a question we need not resolve: Because the agents who conducted the search reasonably relied on precedent holding that no warrant was required, suppression of the report would be inappropriate even if we disagreed.
It's not a hugely helpful decision but it does show this court isn't willing to allow the border search exception to continue to expand, swallowing up the few shreds of Fourth Amendment that remain. Forensic searches must be justified with at least particularized reasonable suspicion, which is more than other courts have been willing to hold.

Permalink | Comments | Email This Story


Read more here

---
posted at: 12:00am on 15-May-2018
path: /Policy | permalink | edit (requires password)
0 comments, click here to add the first
---
---
Despite Its Problems, More Consumers Should Behave Like Beer Drinkers To Keep Trademark At Bay

Furnished content.


Here's a fun thing I never thought I'd find myself saying: the world should take a cue and be more like beer drinkers. Specifically, that is, when it comes to how the beer drinking community reacts to trademark law. Any review of this site's coverage of trademark law as it pertains to the alcohol and beer industries will show that there is a burgeoning problem in this industry, where explosive growth in craft brewing has resulted in a likewise explosive growth in trademark disputes. What's somewhat unique in the industry, however, is the sense of community both between brewers and drinkers and, more importantly, between brewers themselves. This bond has muted what would otherwise be disastrous intellectual property squabbles.And part of that is indeed fueled by the consumers themselves. An example of this can be found in a New Zealand brewer's attempt to trademark a common term in the industry, only to have the public outcry force it to pull back its application.
Brewing giant Lion says it has withdrawn its trademark application for the word "dank". The company caused a stir in the craft beer world last week with the move, which it said was in relation to a product it was developing. It said the trademark application was aimed at stopping others from trying to copy its IP, not from using the term altogether."We recognise the application caused concern about the restrictions this would put on others, and as such we have chosen to withdraw the applications," the company said.
It's important to remind yourself that this sort of industry language-grab happens in other industries roughly all the freaking time. The permission culture mentality has so invaded the corporate world so as to cause them to seek any and all advantages, no matter how abusive they are or how counter to the purpose of trademark law they might be. In the craft brewing space, the common industry good is taken more seriously, such that attempts like Lion's, wherein the company attempted to legally lock up a word used extensively by competitors, is met with backlash from both the industry and the public. That's the kind of pressure that causes a course correction.
Craft beer fans were up in arms when Lion's trademark application was posted on the Beertown Facebook page last week."Dank, dankier, dankiest. Lion is attempting to trademark DANK as a beer descriptor. Anyone think that's a bit rank?", the Beertown post said.The founder of brewery 8 Wired, Soren Eriksen, who recently launched a Superdank beer brand, said he had been sceptical. Eriksen said he was concerned that Lion might get more restrictive about the use of the term in the future if the application had been successful.
When everyone from the industry to the fans of that industry are focused more on the good of that industry than purely commercial gamesmanship, you can manage to stave off the worst effects of trademark laws.In other world, be more like beer drinkers, world.

Permalink | Comments | Email This Story


Read more here

---
posted at: 12:00am on 15-May-2018
path: /Policy | permalink | edit (requires password)
0 comments, click here to add the first
---
---
The Clock Is Ticking: Get Your Copy Of CIA: Collect It All On Kickstarter!

Furnished content.


Last month, we launched our Kickstarter campaign to turn a formerly-top-secret CIA training game into something you can play at home. We hit our goal much sooner than we expected, and now we're less than two weeks away from the close of the campaign — so if you want to get your hands on a copy, hurry up and become a backer!CIA: Collect It All comes with over 150 high-quality playing cards in a premium box, and is also available in a digital print-and-play version. The game pits you and your friends against each other in a race to solve as many global crises as you can by leveraging clever combinations of the many varied and creative techniques used by real intelligence agencies, from satellite imagery to hacking to good old fashioned espionage.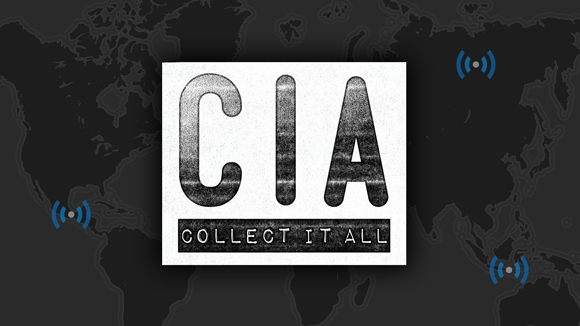 We recently added international shipping options for 170 countries, but we still have no plans to continue producing the game after sending it out to our backers, so this might be your only chance! If you don't want to miss out, head on over to our Kickstarter campaign and secure your print-and-play or physical copy by backing us as a Digital Analyst or a Field Agent.The campaign ends at midnight (pacific time) on Wednesday, May 22nd! Stay tuned over the next week and a half as we bring you more information here on Techdirt, or become a backer and get the inside scoop from our Kickstarter updates. And thanks to everyone who has already helped us make CIA: Collect It All a success!

Permalink | Comments | Email This Story


Read more here
---
posted at: 12:00am on 13-May-2018
path: /Policy | permalink | edit (requires password)
0 comments, click here to add the first
---
---
CBP Sued For Seizing $41,000 From Airline Passenger, Then Refusing To Give It Back Unless She Promised Not To Sue

Furnished content.


Another case of asset forfeiture is the subject of a federal lawsuit. Like many others, the plaintiff has obtained the assistance of the Institute for Justice in battling the government for the return of seized assets. In this case, a US citizen saw $41,000 of hers disappear into the government's custody when she attempted to take it to her hometown in Nigeria to start a medical clinic.After detaining her for hours at the airport, the CBP decided it could keep the money Anthonie Nwaorie lawfully earned.
CBP took the money because Nwaorie, a U.S. citizen since 1994 who lives in Katy, had not declared that she was taking more than $10,000 out of the country — a technical requirement that her lawyers say is not well-publicized or easy to comply with.
If this was the only problem, it was "solved" by Customs officials detaining Nwaorie long enough for her to miss her flight. No money left the country, undeclared or not. If this was criminal act in need of punishment, the CBP could have turned this over to prosecutors. But none of this happened. The CBP simply took the money and ghosted Nwaorie. From the lawsuit [PDF]:
After receiving a CAFRA [Civil Asset Forfeiture Reform Act] seizure notice from CBP in November 2017, Anthonia timely submitted a claim under CAFRA on December 12, 2017, requesting that CBP refer the case to the U.S. Attorney's Office (USAO) for court action, thus electing a judicial forfeiture proceeding rather than an administrative forfeiture proceeding. The USAO declined to pursue forfeiture of the seized cash and the government failed to timely file a forfeiture complaint within the 90-day period required under CAFRA. At this point, CAFRA automatically required that CBP "promptly release" the seized property.
The money was never released, despite the CBP's clear legal obligation. Instead, the agency attempted to force her into granting it a permanent pass from civil liability in exchange for her cash it had never bothered processing.
[R]ather than promptly releasing the seized cash to Anthonia as required under federal law, CBP instead sent Anthonia a letter dated April 4, 2018, conditioning the return of the seized cash on Anthonia signing a Hold Harmless Agreement that waives her constitutional and statutory rights, and requires her to accept new legal liabilities, such as indemnifying the government for any claims brought by others related to the seized property. The letter stated that if Anthonia did not sign the Hold Harmless Agreement within 30 days from the date of the letter, "administrative forfeiture proceedings will be initiated." On the other hand, if she signed the Hold Harmless Agreement, the letter said she would be mailed a "refund check" for the full amount of the seized cash in 8 to 10 weeks.
This is the government holding someone else's money hostage -- nothing more. The CBP has a legal obligation to return property it isn't going to process through the courts. There's nothing in the law demanding citizens waive a bunch of their rights just to reclaim what the government has taken from them.This will be a tough case for the government to defend. The CBP accused Nwaorie of breaking federal law, but never followed through on that claim. It kept her money but never bothered processing it as an administrative or judicial forfeiture. It apparently assumed she would never challenge the seizure. When she did, it told her it would keep the money unless she agreed in writing to never pursue the government for its bogus and badly-handled seizure.As for the law the CBP claimed she had broken -- not declaring funds over $10,000 when leaving the country -- Nwaorie points out the government has done nothing to make travelers aware of this requirement. She states she's aware this is required when entering the country (declarations of cash, etc. being brought into the country) but had no idea the government demands the same declaration when exiting. As she points out in her lawsuit, multiple government travel tip website pages have nothing at all to say about cash reporting requirements.
Information about the currency reporting requirement for travelers departing the United States is not found in lists of tips for international travelers on government websites such as: CBP's "U.S. Traveler's Top Ten Travel Tips" webpage, https://www.cbp.gov/travel/us-citizens/know-before-you-go/us-travelers-top-ten-travel-tips; the list of "Documents You Will Need" (or elsewhere) on CBP's "Before Your Trip" webpage, https://www.cbp.gov/travel/us-citizens/know-before-you-go/your-trip; the list of required documents on the State Department's "Traveler's Checklist" webpage: https://travel.state.gov/content/travel/en/international-travel/before-you-go/travelerschecklist.html; TSA's "Top Travel Tips," https://www.tsa.gov/travel/travel-tips/; TSA's "Travel Checklist," https://www.tsa.gov/travel/travel-tips/travel-checklist; or TSA's "FAQ" for travelers, https://www.tsa.gov/travel/frequently-asked-questions.
On top of that, the reporting must be done at the time of the flight, but the office where the reporting is handled is not even located on the airport's property, much less in the terminal. And then there's the petty grubbiness of the CBP officers' actions -- like their decision to cut open her bag to access the cash, rather than use the key she provided them, and threatening to harass and detain her in the future any time she decides to board an international flight.There's no questioning what the law says the government must do in cases like this. Her lawsuit quotes the relevant text from CAFRA:
Under CAFRA, if the government fails to file a complaint "before the time for filing a complaint has expired" (and does not obtain a criminal indictment containing an allegation that the property was subject to forfeiture), "the Government shall promptly release the property pursuant to regulations promulgated by the Attorney General and may not take any further action to effect the civil forfeiture of such property in connection with the underlying offense."
Here, the CBP shrugged off its statutory obligations and compounded it by tying the money's return to a promise not to sue. That thuggish plan has backfired.

Permalink | Comments | Email This Story


Read more here

---
posted at: 12:00am on 12-May-2018
path: /Policy | permalink | edit (requires password)
0 comments, click here to add the first
---
---
Steam Yanks Another Developer's Games Over Fake Reviews Posted By Employee

Furnished content.


Astro-turfing and fake reviews continue to be plagues upon the online marketplace, creating a wave of distrust with the public when it comes to properly assessing any business via online means. It's impossible to know how big or small a problem this is, which only adds to the distrust in the public, forcing them to assume the worst. All that being said, Valve has actually been pretty good about policing reviews on its gaming platform, Steam, and also making a big public stink about instances in which it has had to take action against developers for trying to game the review system. Studios have had their games pulled from the store entirely, such as when Digital Homicide and Insel Games each had their respective titles pulled. Given that Valve made sure the volume was turned up when it took such actions, one would think that game studios ought to have gotten the message by now.And, yet, not all of them have. Acram Digital, a developer that makes digital versions of board games, just had all of its titles disappeared by Steam when it was discovered that an Acram employee was creating fake Steam accounts and posting fake positive reviews. As it did so, Valve released the following statement.
We've received a number of reports for Steam review manipulation on the titles Steam: Rails to Riches and Eight-Minute Empire, from Acram Digital. After investigating these reports we have found that the developer, Grzegorz Kubas, has been trying to inflate the user review score for his titles. This is against our policy, and something we take very seriously.Because of Grzegorz's actions, we have removed all games/DLC developed by Acram from our store, and will no longer be doing business with him. Existing owners will be able to keep their titles.
Say what you will about Steam, but the platform has had a steady stream of consumer-friendly practices rolled out to gamers everywhere. These types of actions, particularly when accompanied by a public statement like this, are fantastic ways to preserve the trust gamers have in the platform and its review system. It's also a good way to demonstrate that, despite Steam wanting as many games as possible in its store, the platform also values the feedback and interests of its gaming customers.For his part, Kubas has admitted to the wrong-doing, while also pleading on behalf of his employer.
You are right. I'm guilty. It came from my frustration of few bad, unfair reviews on Valve's Steam only. It was stupid action, not something planned. This is my individual, bad behavior, not the team, so I would like to blame me, not the devs. It's a lesson for the rest of my life and it will not happen again, ever.
Good on him for taking responsibility in this way, although it sure would be difficult to place full trust in the rest of the studio when one of its employees actively attempted to fool potential customers in this way. Maybe it's true that Acram had no idea he was doing this. Maybe not. The public sure can't know the answer to that question and it seems likely that the trust has been broken beyond repair at this point regardless.Either way, game developers really ought to know at this point that there is no percentage in fake reviews. The costs are simply too high.

Permalink | Comments | Email This Story


Read more here

---
posted at: 12:00am on 12-May-2018
path: /Policy | permalink | edit (requires password)
0 comments, click here to add the first
---
---
As NAFTA Negotiations Finish Up, Hopefully The USTR Remembers That The Internet Has Been Good For Creators Too

Furnished content.


Over at MorningConsult I have an op-ed piece I co-wrote with Rachel Wolbers from Engine talking about why the continued attempt by Hollywood to portray debates over intermediary liability protections and fair use as being "tech" v. "creators" is completely misguided. As we've noted, Hollywood has used this framing to try to use the NAFTA renegotiations as a backdoor way to adjust US policy both here and in Canada and Mexico. And the end result would harm not just the internet but most creators who rely on the internet to create, promote, connect with fans, and to make money.
If Congress and the courts have established a framework that has led to unprecedented growth of content creation and a booming technology industry, why would NAFTA negotiators weaken these rules through international trade agreements? Unfortunately, legacy copyright gatekeepers, such as the Motion Picture Association of America and the Recording Industry Association of America, are using their outsized influence in Washington to undermine internet safe harbors and rewrite copyright law to protect their bottom line. To do this, they are unfairly trying to pit content creators against the tech community. That argument may resonate inside the Beltway, but outside D.C., small tech companies and independent content creators work hand-in-hand to promote innovation and creativity.Startups and artists frequently work together to launch new platforms that help creators collaborate, share, distribute, promote, and monetize their content. And that makes sense because startups and artists know they must constantly hustle to grow their respective customer bases and attract investments and a following. To do this effectively, both groups need access to foreign markets so that they can scale. But they also need a legal framework that lets innovators pursue the same business models abroad that they do at home. And while Canada and Mexico remain the largest markets for U.S. startup exports, the internet has exponentially expanded the growth potential of entrepreneurs and artists alike. This trend will only continue if we continue to have a clear legal framework guiding how content can be shared.
There's a lot more in the piece, so go check it out. And, as a reminder, we're still collecting stories of how you use the internet to create over at our site EveryoneCreates.org.

Permalink | Comments | Email This Story


Read more here

---
posted at: 12:00am on 11-May-2018
path: /Policy | permalink | edit (requires password)
0 comments, click here to add the first
---
---
Iran's President Comes Out Against His Country's Ban On Telegram

Furnished content.


We had just been talking about how Russia and Iran appeared to be taking similar, if not coordinated, actions to block the secure messaging app Telegram from their respective countries. While both countries couched the removal of this useful tool from its own people in the usual concerns over terrorism and national security, it was clear from the beginning that in both cases the concern was much more about dissent against the government rather than any actual violence. After all, with Telegram refusing to give away its encryption keys to these governments, the obvious interest by these countries is to be able to spy on the communications of their peoples.The reaction to these bans has, unfortunately, largely been of the shrugging variety. The reputations of Russia and Iran in America being what they are, some of it undeserved, many simply waved this away as authoritarian regimes doing what authoritarian regimes do. With perhaps a dash of Islamophobia mixed in when it comes to Iran, care for the impact on the people there appears to have gone out the window, too. After all, the Supreme Leader chose to block the app, so what is anyone to do?Well, it seems that, counter to the misconceptions many might have about the way Iran works, President Hassan Rouhani has come out criticizing the block on the app, saying both that he had nothing to do with it and that he disagrees with the move.
In a post on Instagram, Rouhani clarified on Friday that the blocking of Telegram was not imposed by his government and that he did not approve of it."If a decision has been made to restrict or block the communication of the people, the real owners of this country, which are the people, should be included in making such decisions," Rouhani said. The statement also said that the blockage was "opposite to democracy".
Cynics and hardliners might wave this away as either a show by Rouhani, or simply of no consequence as it's the Surpreme Leader that holds the real control over the country. And the former might possibly be correct, but I doubt it. Rouhani, whatever else you might say about him, is indeed more liberal than the very conservative religious rulers in the country. He is also tasked with duties that are more to do with the public in Iran, whereas the Surpreme Leader is a religious figure first and politician second, interacting far more with the religious leaders in the country than people and politicians. It would not be a surprise for Rouhani's objection for this to be very, very real.And perhaps more practical than ideological, too. Rouhani had a front row seat to the Arab Spring that occurred in recent years in several countries in Persian and Arab nations. He saw first hand what happened when governments attempted to stave off dissent by clamping down on internet communication tools in this sort of heavy-handed way. I imagine he probably doesn't want his own country to repeat these mistakes.

Permalink | Comments | Email This Story


Read more here

---
posted at: 12:00am on 11-May-2018
path: /Policy | permalink | edit (requires password)
0 comments, click here to add the first
---
---
Gaming Industry And Game Consumers On A Collision Course Over Loot Boxes

Furnished content.


If you're a gamer, you know all about loot boxes. We haven't covered them or the associated controversy here, as both are slightly outside of the usual topics we cover. But we do in fact cover digital marketplaces and how companies and industries react to market forces and it's becoming more clear that the gaming industry and the gaming public are on something of a collision course over loot boxes.As a primer, a loot box is a digital randomized thing, typically purchased in-game and resulting in a random reward of in-game content. Some content is more valuable than others, leading to some referring to loot boxes as a form of gambling, particularly when some of the game content can provide benefits to players in multiplayer settings. Overwatch popularized loot boxes somewhat in 2016, although mobile games have used some flavor of this kind of monetization for pretty much ever. The gaming public never really liked this concept, with many arguing that it breaks in-game competition by giving players willing to pay for loot boxes an advantage. But the loot box fervor hit its pique after the release of Star Wars Battlefront 2, with EA being forced to massively alter how its loot boxes worked in game. Since then, loot boxes are a topic of consumer backlash as a general rule.Making it somewhat strange, therefore, that the gaming industry seems to want to embrace loot boxes as its dominant business model.
With all the controversy, scrutiny, and international regulation randomized video game loot boxes are facing these days, you might think the practice of charging players for a chance at unknown in-game items might be set for a precipitous decline. On the contrary, though, one analyst sees spending on loot boxes increasing by over 62 percent in the next four years to become a $47 billion piece of the industry. By then, loot boxes will represent over 29 percent of all spending on digital games, the analyst said, up from just under 25 percent currently.In a newly published forecast of the global game market, Juniper Research concedes that developers are "effectively encouraging a form of in-game gambling" with loot boxes and using that addictive potential to "extend both the lifecycle and engagement of games titles to their audience." These kinds of non-traditional money-making techniques are a practical necessity for developers squeezed by increasing costs and stagnant or declining up-front game prices, Juniper says.
Whatever your opinion of loot boxes, it should be clear that there is trouble on the horizon. Individual opinions will vary, but it seems clear that the majority of gamers are strongly against loot boxes, and that majority is very, very loud. Put another way, the vocal reaction to loot boxes is almost universally negative, with barely anyone at all praising their use in games. The market is sending the gaming industry a very clear message and the industry has apparently decided to place an awful lot of poker chips in dismissing that message.Even governments are getting in on the backlash, actually, for a variety of reasons. Some seek to protect consumers from blatant attempts to extract more revenue from them by gamemakers, while others want loot boxes regulated as a form of gambling.Yet the gaming industry is so all-in on this that Juniper thinks both the public and governments will allow loot boxes to exist merely because gamemakers are making so much money off of them right now.
"Whilst some restrictions may be put in place by government and regulatory bodies, the practice is unlikely to be banned outright simply due to the effect it would have on the games industry as a whole," Juniper writes in a recent white paper on the subject. And while platforms like Steam have recently cracked down on third-party "skin gambling" sites, Juniper argues they've resisted calls to ban skin trading altogether for the simple reason that they make too much money from their five-percent transaction fee.
That all works at the governmental level, where regulatory capture is indeed a thing and monied interests likely will indeed sway politicians, but the market forces in the public are another matter. Already the public has thought of loot boxes as generally abusive of the industry. Free to play mobile games are one thing, but the moment EA tried this in a paid-for console game, the shit hit the fan.Loot boxes aren't the only business model available to the gaming industry, but they are fairly unique in how disliked they are. If the gaming industry doesn't correct course soon, we could easily see a slowdown in an industry otherwise primed for massive growth.

Permalink | Comments | Email This Story


Read more here

---
posted at: 12:02am on 10-May-2018
path: /Policy | permalink | edit (requires password)
0 comments, click here to add the first
---
---
Not Ready For Prime Time: UK Law Enforcement Facial Recognition Software Producing Tons Of False Positives

Furnished content.



Law enforcement agencies have embraced facial recognition. And contractors have returned the embrace, offering up a variety of "solutions" that are long on promise, but short on accuracy. That hasn't stopped the mutual attraction, as government agencies are apparently willing to sacrifice people's lives and freedom during these extended beta tests.
The latest example of widespread failure comes from the UK, where the government's embrace of surveillance equipment far exceeds that of the United States. Matt Burgess of Wired obtained documents detailing the South Wales Police's deployment of automated facial recognition software. What's shown in the FOI docs should worry everyone who isn't part of UK law enforcement. (It should worry law enforcement as well, but strangely does not seem to bother them.)
During the UEFA Champions League Final week in Wales last June, when the facial recognition cameras were used for the first time, there were 2,470 alerts of possible matches from the automated system. Of these 2,297 turned out to be false positives and 173 were correctly identified – 92 per cent of matches were incorrect.
That's the most gaudy number returned in response to the records request. But the other numbers -- even though they contain smaller sample sets -- are just as terrible. The following table comes from the South Wales Police FOI response [PDF]:
In all but three cases, the number of false positives outnumbered positive hits. (And in one of those cases, it was a 0-0 tie.) The police blame the 2,300 false positives on garbage intake.
A spokesperson for the force blamed the low quality of images in its database and the fact that it was the first time the system had been used.
The company behind the tech insists this is an end user problem.
The company behind the facial recognition system, NEC, told ZDNet last year that large watchlists lead to a high number of false positives.
And it illustrates this with a highly-questionable analogy.
"We don't notice it, we don't see millions of people in one shot ... but how many times have people walked down the street following somebody that they thought was somebody they knew, only to find it isn't that person?" NEC Europe head of Global Face Recognition Solutions Chris de Silva told ZDNet in October.
I think most people who see someone they think they know might wave or say "Hi," but only the weirdest will follow them around attempting to determine if they are who they think they are. Even if everyone's a proto-stalker like NEC's front man seems to think, the worst that could happen is an awkward (and short) conversation. The worst case scenario for false positives triggered by law enforcement software is some time in jail and an arrest record. The personal stake for citizens wrongly identified is not even comparable using de Silva's analogy.
If large watchlists are the problem, UK law enforcement is actively seeking to make it worse. Wired reports the South Wales Police are looking forward to adding the Police National Database (19 million images) to its watchlist, along with others like drivers license data stores.
No matter what the real issue is here, the South Wales Police believe there are no adverse effects to rolling out facial recognition tech that's wrong far more often than it's right. It states it has yet to perform a false arrest based on bogus hits, but its privacy assessment shows it's not all that concerned about the people swept up by poorly-performing software.
South Wales Police, in its privacy assessment of the technology, says it is a "significant advantage" that no "co-operation" is required from a person.
Sure, it's an "advantage," but one that solely serves law enforcement. It allows them to gather garbage images and run them against watchlists while hoping the false hits won't result in the violation of an innocent person's rights. But that's all they have: hope. The tech isn't ready for deployment. But it has been deployed and UK citizens are the beta testing group.
So, it will come as an unpleasant non-surprise that Axon (Taser's body cam spinoff) is looking to add facial recognition tech to cameras officers are supposed to deploy only in certain circumstances. This addition will repurpose them into always-on surveillance devices, gathering up faces with the same efficiency as their automated license plate readers. False positives will continue to be a problem and deployment will scale far faster than tech advancements.

Permalink | Comments | Email This Story


Read more here
---
posted at: 12:02am on 10-May-2018
path: /Policy | permalink | edit (requires password)
0 comments, click here to add the first
---
---
Thousands Of Academics Pledge To Boycott Springer's New Machine Learning Title In Support Of Long-Established Open Access Journal

Furnished content.


Among Techdirt's many stories chronicling the (slow) rise of open access publishing, a number have been about dramatic action taken by researchers to protest against traditional publishers and their exploitative business model. For example, in 2012, a boycott of the leading publisher Elsevier was organized to protest against its high journal prices and its support for the now long-forgotten Research Works Act. In 2015, the editors and editorial board of the Elsevier title Lingua resigned in order to start up their own open access journal. Now we have another boycott, this time as a reaction against the launch of the for-profit Nature Machine Intelligence, from the German publishing giant Springer. Thousands of academics in the field have added their names to a statement about the new title expressing their concerns:
the following list of researchers hereby state that they will not submit to, review, or edit for this new journal.We see no role for closed access or author-fee publication in the future of machine learning research and believe the adoption of this new journal as an outlet of record for the machine learning community would be a retrograde step. In contrast, we would welcome new zero-cost open access journals and conferences in artificial intelligence and machine learning.
The contact person for the statement is Thomas G. Dietterich, Distinguished Professor (Emeritus) and Director of Intelligent Systems at Oregon State University. He has a long history of supporting open access. In 2001, he was one of 40 signatories to another statement. It announced their resignation from the editorial board of the Machine Learning Journal (MLJ), which was not open access, and their support for the Journal of Machine Learning Research (JMLR), launched in 2000, which was open access. As they wrote:
our resignation from the editorial board of MLJ reflects our belief that journals should principally serve the needs of the intellectual community, in particular by providing the immediate and universal access to journal articles that modern technology supports, and doing so at a cost that excludes no one. We are excited about JMLR, which provides this access and does so unconditionally. We feel that JMLR provides an ideal vehicle to support the near-term and long-term evolution of the field of machine learning and to serve as the flagship journal for the field.
That confidence seems to have been justified. JMLR is now up to its 18th volume, and is flourishing. It is "zero cost" open access -- it makes no charge either to read or to be published if a paper is accepted by the editors. The last thing this minimalist operation needs is a rival title from a well-funded publisher able to pour money into its new launch in order to attract authors and take over the market. Hence the current boycott of Nature Machine Intelligence, and the call for "new zero-cost open access journals and conferences in artificial intelligence and machine learning" instead.As to why Springer decided to announce a competitor to a well-established, and well-respected journal, an article in The Next Web points out that the German publishing company is about to offer shares worth up to €1.6 billion (around $1.95 billion) in its imminent IPO. A new journal covering the super-hot areas of AI, machine learning and robotics is just the sort of thing to help give the share price a boost. And when there's serious money to be made, who cares about the collateral damage to a much-loved open access title running on a shoestring?Follow me @glynmoody on Twitter or identi.ca, and +glynmoody on Google+

Permalink | Comments | Email This Story


Read more here

---
posted at: 12:00am on 03-May-2018
path: /Policy | permalink | edit (requires password)
0 comments, click here to add the first
---
---
Amazon Joins Google In Making Censorship Easy, Threatens Signal For Circumventing Censorship Regimes

Furnished content.


A couple weeks ago we wrote about the unfortunate decision by Google to stop enabling domain fronting on its AppEngine. As we explained at the time, this was an (accidental) way of hiding certain traffic by using the way certain large companies had set up their online services, such that censors in, say, Iran or China, couldn't distinguish which traffic was for an anti-censorship app, and which was for others. The two largest services that enabled this were Google and Amazon, and a variety of different anti-censorship tools made use of the ability to effectively "hide" within those sites such that an authoritarian government couldn't block their apps without blocking all of Google or Amazon or whatever. Some CDNs have admitted that they don't allow it out of a fear for how it could impact other users on the system, but on the whole it appeared to be a useful, if unintended, way for Google and Amazon to do good in the world.However, when Google shut it down, the company just said that it was never supported, and the company had no plans to bring it back. Among the companies who relied on domain fronting is the popular encrypted communications app Signal. In a new blog post, Signal has explained why it believes Google suddenly decided to take action:
Direct access to Signal has also been blocked in Iran for the past 3+ years, but it was not possible to use the same domain fronting technique there. In an apparently unique interpretation of US sanction law, Google does not allow any requests from Iran to be processed by Google App Engine. Requests would get past Iranian censors, but then Google themselves would block them.In early 2018, a number of policy organizations increased pressure on Google to change their position on how they were interpreting US sanction law so that domain fronting would be possible from Iran. Sadly, these lobbying efforts seem to have had the opposite effect. When Google's leadership became more aware of domain fronting, it generated internal conversations about whether they wanted to put themselves in the situation of providing cover for sites that entire countries wished to block.A month later, we received 30-day advance notice from Google that they would be making internal changes to stop domain fronting from working entirely.
That is... quite unfortunate. But, the story gets even worse. Because Signal then switched to Amazon, which resulted in the following chain of events:
With Google no longer an option, we decided to look for popular domains in censored regions that were on CloudFront instead. Nothing is anywhere near as popular as Google, but there were a few sites that used CloudFront in the Alexa top 50 or 100. We're an open source project, so the commit switching from GAE to CloudFront was public. Someone saw the commit and submitted it to HN. That post became popular, and apparently people inside Amazon saw it too.
HN being Headline News. Amazon's response was even more stark than Google's. First, it sent Signal an email claiming that Signal was already violating its terms of service:
Yesterday AWS became aware of your Github and Hacker News/ycombinator posts describing how Signal plans to make its traffic look like traffic from another site, (popularly known as domain fronting) by using a domain owned by Amazon -- Souq.com. You do not have permission from Amazon to use Souq.com for any purpose. Any use of Souq.com or any other domain to masquerade as another entity without express permission of the domain owner is in clear violation of the AWS Service Terms (Amazon CloudFront, Sec. 2.1: You must own or have all necessary rights to use any domain name or SSL certificate that you use in conjunction with Amazon CloudFront). It is also a violation of our Acceptable Use Policy by falsifying the origin of traffic and the unauthorized use of a domain.
Signal points out, in response, that it's not actually violating Amazon's terms. It's not using security certificates from any other site, and it's not falsifying the origin of traffic when users get to Cloudfront (it's just tricking the censors in places like Iran). But, either way none of that matters much, because Amazon then announced that it was following Google's lead and killing domain fronting, claiming (again) that it doesn't want other Amazon cloud customers to find out that someone is effectively hiding behind their domain.Signal admits that this more or less means the end of being able to use domain fronting to avoid censorship in heavily censored countries. It says it will look for alternative ideas, but in the meantime, this could do serious harm to people in those countries. There is, perhaps, a reasonable argument that we shouldn't have needed to rely on Google and Amazon as ways to hide traffic for important apps like Signal, but the fact that it was used for years this way really highlights how little damage domain fronting really seemed to do compared to the wider benefit.
With Google Cloud and AWS out of the picture, it seems that domain fronting as a censorship circumvention technique is now largely non-viable in the countries where Signal had enabled this feature. The idea behind domain fronting was that to block a single site, you'd have to block the rest of the internet as well. In the end, the rest of the internet didn't like that plan.We are considering ideas for a more robust system, but these ecosystem changes have happened very suddenly. Our team is only a few people, and developing new techniques will take time. Moreover, if recent changes by large cloud providers indicate a commitment to providing network-level visibility into the final destination of encrypted traffic flows, then the range of potential solutions becomes severely limited.
In short, this isn't a particularly good look. Google and Amazon made these moves so that people don't call them out for "protecting" apps like Signal by hiding their traffic behind the domains of totally uninvolved third-parties. Which certainly leaves both companies to being called out for favoring the interests of their customers over the interests of the public -- especially those in countries with authoritarian regimes. And, again, the "cost" to Google and Amazon was not high. No one was free riding, they were just doing a bit of misdirection to get around a censor's block. And now that's gone.

Permalink | Comments | Email This Story


Read more here

---
posted at: 12:00am on 03-May-2018
path: /Policy | permalink | edit (requires password)
0 comments, click here to add the first
---
---
Suburban Express Sued By Illinois Attorney General For Behaving Like Suburban Express

Furnished content.


We've talked quite a bit about Surban Express in these pages. The bus company chiefly works the Illinois university circuit, bussing students and others between the schools and transportation hubs like O'Hare Airport. In addition, the company also regularly sues any customers critical of its services, occasionally runs away from those suits, then refiles them, all while owner Dennis Toeppen harasses and publicly calls out these customers on the company website and its social media accounts. Also, the company has a deep history of treating non-white customers differently and poorly than others, culminating in a recent advertisement it sent out promising riders that they won't feel like they're in China when on its buses (the University of IL has a sizable Asian student population). After that advertisement, Illinois Attorney General Lisa Madigan announced an investigation into the company's practices, prompting Suburban Express to apologize several times for the ad.Well, if Toeppen had hoped those apologies would keep the AG at bay, it didn't work. Madigan has now sued the company in Chicago for discriminatory behavior and the mistreatment of its customers.
The lawsuit, filed in U.S. District Court in Chicago, seeks a restraining order against the company to stop it from publishing customers' financial information, halt harassment and prevent the company from forcing riders to accept unfair contract terms. If the company does not change its practices, Madigan said, the attorney general wants the company out of business.The company's actions, Madigan said, constitute "flagrant and numerous violations" of Illinois' civil rights and consumer protection laws."My lawsuit alleges that Suburban Express has long been engaged in illegal discrimination and harassment of college students in Illinois, particularly University of Illinois students and their families," Madigan said at a morning news conference at the Thompson Center to announce the lawsuit.
Among the allegations is that Suburban Express harasses its critics, publishes some of their financial information in an attempt to shame them, discriminates against customers based on their race, and generally tries to make the lives of anyone that doesn't love the services they get a living hell. All of this followed a months-long investigation into the actions of the company and Toeppen himself.In response, Suburban Express posted to its Facebook page that it merely defends itself against lying critics, before suggesting how awesome it is.
"Defending ourselves against online harrassment (sic) does not constitute harrassment (sic) of the harrasser. (sic) The complaint seems to demonstrate a lack of any sense of humor on the part of Attorney General Madigan. Tongue in cheek posts like the picture of bowing passengers cannot reasonably be inferred to mean that we have something against certain customers.""The world is a better place as a result of Suburban Express. … We take this unfounded assault on our reputation seriously and we intend to defend this lawsuit vigorously," the post concluded. "We'd love to hear from attorneys interested in defending us against this lawsuit."
What attorneys will rush to the side of a company that has so clearly demonstrated exactly who and what it is will be interesting to watch. Part of Suburban Express' problem is that it engaged in so much of this harassment online, where the slate can never be truly scrubbed, and with which the AG will be able to present the court with the company's own words and actions.Given the long history of public behavior by the company, it's hard to imagine how any of this goes well for it.

Permalink | Comments | Email This Story


Read more here

---
posted at: 12:01am on 02-May-2018
path: /Policy | permalink | edit (requires password)
0 comments, click here to add the first
---
---
Princeton Project Aims To Secure The Internet Of Broken, Shitty Things

Furnished content.


Year after year, we're installing millions upon millions of "internet of things" devices on home and business networks that have only a fleeting regard for security or privacy. The width and depth of manufacturer incompetence on display can't be understated. Thermostats that prevent you from actually heating your home. Smart door locks that make you less secure. Refrigerators that leak Gmail credentials. Children's toys that listen to your kids' prattle, then (poorly) secure said prattle in the cloud. Cars that could, potentially, result in your death.The list goes on and on, and it grows exponentially by the week, especially as such devices are quickly compromised and integrated into massive new botnets. And as several security experts have noted, nobody in this chain of dysfunction has the slightest interest in doing much about this massive rise in "invisible pollution":
"The market can't fix this because neither the buyer nor the seller cares. Think of all the CCTV cameras and DVRs used in the attack against Brian Krebs. The owners of those devices don't care. Their devices were cheap to buy, they still work, and they don't even know Brian. The sellers of those devices don't care: they're now selling newer and better models, and the original buyers only cared about price and features. There is no market solution because the insecurity is what economists call an externality: it's an effect of the purchasing decision that affects other people. Think of it kind of like invisible pollution."
One core part of the problem is that IOT device makers refuse to provide much control or transparency over what their internet-connected devices actually do once online. Often the tools and device interfaces provided to the end user are comically simple, providing you with virtually no data on how much bandwidth your devices are consuming, or what data they're transferring back to the cloud (frequently unencrypted). As a result, many normal people are participating in historically massive DDOS attacks or having their every behavior monitored without having the slightest idea it's actually occurring.To that end Princeton's computer science department has launched a research program called the IOT Inspector they hope will provide users with a little more insight into what IOT devices are actually up to. The researchers behind the project say they spent some time analyzing fifty different common IOT devices, and like previous studies found that security and privacy in these devices was a total shitshow. Sending private user data unencrypted back to the cloud was common:
Unfortunately, many of the devices we have examined lack even these basic security or privacy features. For example, the Withings Smart Blood Pressure Monitor included the brand of the device and the string blood pressure in unencrypted HTTP GET request headers. This allows a network eavesdropper to (1) learn that someone in a household owns a blood pressure monitor and (2) determine how frequently the monitor is used based on the frequency of requests. It would be simple to hide this information with SSL."
As were devices that immediately began chatting with all manner of partner services whether the user wants them to or not:
Samsung Smart TV: During the first minute after power-on, the TV talks to Google Play, Double Click, Netflix, FandangoNOW, Spotify, CBS, MSNBC, NFL, Deezer, and Facebookeven though we did not sign in or create accounts with any of them.
Again, user control and transparency is almost always an afterthought. Obviously, the creation of some unified standards is one solution. As is creating routers and hardware that alert users to when their devices have been compromised. Smarter networks and hardware are going to need to be a cornerstone of any proposed solution, the researchers note:
We are experimenting with machine learning-based DDoS detection using features using IoT-specific network behaviors (e.g., limited number of endpoints and regular time intervals between packets). Preliminary results indicate that home gateway routers or other network middleboxes could automatically detect local IoT device sources of DDoS attacks with high accuracy using low-cost machine learning algorithms.
Of course better standards are going to need to be built on the backs of a joint collaboration between governments, companies, consumers and researchers. And while we've seen mixed results on that front so far, efforts like this (and the Consumer Reports' open source attempt to make privacy and security an integral part of product reviews) are definitely a step in the right direction.

Permalink | Comments | Email This Story


Read more here

---
posted at: 12:01am on 02-May-2018
path: /Policy | permalink | edit (requires password)
0 comments, click here to add the first
---
---
Device Detects Drug Use Through Fingerprints, Raising A Host Of Constitutional Questions

Furnished content.


If this tech becomes a routine part of law enforcement loadouts, judicial Fourth and Fifth Amendment findings are going to be upended. Or, at least, they should be. I guess citizens will just have to see how this all shakes out.
A raft of sensitive new fingerprint-analysis techniques is proving to be a potentially powerful, and in some cases worrying, new avenue for extracting intimate personal information—including what drugs a person has used.[...]The new methods use biometrics to analyze biochemical traces in sweat found along the ridges of a fingerprint. And those trace chemicals can quickly reveal whether you have ingested cocaine, opiates, marijuana, or other drugs. One novel, noninvasive forensic technique developed by researchers at the University of Surrey in the United Kingdom can detect cocaine and opiate use from a fingerprint in as little as 30 seconds. The team collected 160 fingerprint samples from 16 individuals at a drug-treatment center who had used cocaine within the past 24 hours—confirmed by saliva testing—along with 80 samples from non-users. The assay—which was so sensitive that it could still detect trace amounts of cocaine after subjects washed their hands with soap—correctly identified 99 percent of the users, and gave false positive results for just 2.5 percent of the nonusers, according to a paper published in Clinical Chemistry.
Let's discuss the phrase "non-invasive." It was relatively non-invasive when fingerprints were simply used to identify people. (That science isn't exactly settled, but we'll set that aside for now.) When smartphones and other devices used fingerprint scanners for ID, the "non-invasive" application of fingerprints was no longer non-invasive. An identifying mark, possessing no Fifth Amendment protection, gave law enforcement and prosecutors the option of using something deemed "non-testimonial" to obtain plenty of evidence to be used against the fingerprinted.This opens up a whole new Constitutional Pandora's Box by giving officers the potential to apply fingerprints during traffic stops to see if they can't generate enough probable cause to perform a warrantless search of the car and everyone in it. It's generally criminal to possess drugs. Evidence of ingested drugs means suspects possessed them at some point in time, but evidence of drug use is generally only useful in driving under the influence cases. That's in terms of prosecutions, though. For roadside searches -- where officers so very frequently "smell marijuana" -- evidence of drug use is a free pass for warrantless searches.That's just the Fourth Amendment side. The Fifth Amendment side is its own animal. Evidence obtained through fingerprints would seemingly make the production of fingerprints subject to Fifth Amendment protections. It should at least rise to the level of blood draws and breath tests, even though this is far more intrusive (in terms of evidence obtained) than tech normally deployed at DUI checkpoints. Blood draws often require warrants. Breath tests, depending on surrounding circumstances, aren't nearly as settled, with courts often finding obtaining carbon dioxide from breathing humans to be minimally testimonial.As Scott Greenfield points out, the first tests of constitutionality will occur at street level. Cops will deploy the tech, hoping to good faith their way past constitutional challenges.
Precedent holds that the police are authorized to seize people's fingerprints upon arrest, as the Fifth Amendment does not apply to physical characteristics. But the rubric is "fingerprints can be seized" based on their limited utility as physical characteristics used for identification purposes.If they should be used for entirely different purposes, for the ascertainment of whether a person ingested drugs, then the rationale allowing the seizure of prints under the Fifth Amendment no longer applies. It certainly won't be in the cops' best interests to draw this distinction, to limit their use of prints to the purpose for which they're allowed and to demonstrate constitutional restraint by not exceeding that purpose.
This means everything will get much worse for drivers and other recipients of law enforcement attention in the short-term. When the challenges to searches and seizures filter their way up through the court system, things might improve. But it won't happen rapidly and any judges leaning towards redefining the scope of fingerprint use will face strong government challenges.It will probably be argued evidence of drug use obtained through these devices is no different than a cop catching a whiff of marijuana. On one hand, no cop could credibly claim to be able to detect drug use simply by touching someone's fingers. On the other hand, the reasonable reliability of the tech makes challenges more difficult than arguing against an officer's claim they smelled drugs during the traffic stop. The key may be predicating a challenge on the fact that the device actually tests sweat, not fingerprints, making it an issue of bodily fluids again and (slightly) raising the bar for law enforcement.This news isn't disturbing for what it is. The obvious initial application is in workplaces, where random drug tests are standard policies for many companies. That tech advancements would progress to this point -- a 10-minute test that requires only the momentary placement of a finger on a test strip -- was inevitable. It's what comes after that will be significant. Courts have often cut law enforcement a lot of slack and tend to lag far behind tech developments and their implications on Constitutional rights. A new way to obtain evidence using something courts generally don't consider to be testimonial is going to disrupt the Constitution. Hopefully, the courts will recognize the distinction between identification and evidence and rule appropriately.

Permalink | Comments | Email This Story


Read more here

---
posted at: 12:00am on 01-May-2018
path: /Policy | permalink | edit (requires password)
0 comments, click here to add the first
---
---
USPTO Suggests That AI Algorithms Are Patentable, Leading To A Whole Host Of IP And Ethics Questions

Furnished content.


The world is slowly but surely marching towards newer and better forms of artificial intelligence, with some of the world's most prominent technology companies and governments heavily investing in it. While limited or specialist AI is the current focus of many of these companies, building what is essentially single-trick intelligent systems to address limited problems and tasks, the real prize at the end of this rainbow is an artificial general intelligence. When an AGI could be achieved is still squarely up in the air, but many believe this to be a question of when, not if, such an intelligence is created. Surrounding that are questions of ethics that largely center on whether an AGI would be truly sentient and conscious, and what that would imply about our obligations to such a mechanical being.Strangely, patent law is being forcibly injected into this ethical equation, as the USPTO has come out in favor of the algorithms governing AI and AGI being patentable.
Andrei Iancu, director of the U.S. Patent and Trademark Office (USPTO), says that the courts have strayed on the issue of patent eligibility, including signaling he thought algorithms using artificial intelligence were patentable as a general proposition.That came in a USPTO oversight hearing Wednesday (April 18) before a generally supportive Senate Judiciary Committee panel.Both Iancu and the legislators were in agreement that more clarity was needed in the area of computer-related patents, and that PTO needed to provide more precedential opinions when issuing patents so it was not trying to reinvent the wheel each time and to better guide courts.
On some level, even without considering the kind of AI and AGI once thought the stuff of science fiction, the general question of patenting algorithms is absurd. Algorithms, after all, are essentially a manipulated form of math, far different from true technological expression or physical invention. They are a way to make equations for various functions, including, potentially, equations that would both govern AI and allow AI to learn and evolve in a way not so governed. However ingenious they might be, they are most certainly no more invention than would be the process human cells use to pass along DNA yet discovered by human beings. It's far more discovery than invention, if it's invention at all. Man is now trying to organize mathematics in such a way so as to create intelligence, but it is not inventing that math.Yet both the USPTO and some in government seem to discard this question for arguments based on mere economic practicality.
Sen. Kamala Harris drilled down on those Supreme Court patent eligibility decisions -- Aliceand Mayo, among them -- in which the court suggested algorithms used in artificial intelligence (AI) might be patentable. She suggested that such a finding would provide incentive for inventors to pursue the kind of AI applications being used in important medical research.Iancu said that generally speaking, algorithms were human made and the result of human ingenuity rather than the mathematical representations of the discoveries of laws of nature -- E=MC2 for example -- which were not patentable. Algorithms are not set from time immemorial or "absolutes," he said. "They depend on human choices, which he said differs from E=MC2 or the Pythagorean theorem, or from a "pattern" being discovered in nature.
Again, this seems to be a misunderstanding of what an algorithm is. The organization and ordering of a series of math equations is not human invention. It is most certainly human ingenuity, but so was the understanding of the Bernouli Principle, which didn't likewise result in a patent on the math that makes airplanes fly. Allowing companies and researchers to lock up the mathematical concepts for artificial intelligence, whatever the expected incentivizing benefits, is pretty clearly beyond the original purpose and scope of patent law.But let's say the USPTO and other governments ignore that argument. Keep in mind that algorithms that govern the behavior of AI are mirrors of the intelligent processes occurring in human brains. They are that which will make up the "I" for an AI, essentially making it what it is. Once we reach the level of AGI, its reasonable to consider those algorithms to be the equivalent of the brain function and, by some arguments, consciousness of a mechanical or digital being. Were the USPTO to have its way, that consciousness would be patentable. For those that believe we might one day be the creators of some form of digital life or consciousness, that entire concept is absurd, or at least terribly unethical.Such cavalier conversations about patenting the math behind potentially true AGI probably require far more thought than asserting they are generally patentable.

Permalink | Comments | Email This Story


Read more here

---
posted at: 12:00am on 01-May-2018
path: /Policy | permalink | edit (requires password)
0 comments, click here to add the first
---
---