---
This Week In Techdirt History: September 23rd - 29th

Furnished content.


Five Years AgoThis week in 2013 we learned that, despite the White House's denials, the review of NSA surveillance was indeed overseen by James Clapper. The NSA was complaining about how it had to spend time closing leaks while its apologists were out in force, with some trotting out the old "privacy is dead" argument and, of course, incoming FBI director James Comey saying it was all good and legal. The critics were out in greater force, though: the New York Times called for the NSA to be barred from requiring surveillance backdoors, the president of Brazil blasted the US in front of the United Nations, Senator Leahy gave a speech condemning the agency's practices, and a bipartisan group of lawmakers introduced comprehensive surveillance reform legislation.Ten Years AgoThis week in 2008, while companies were waking up to the absurd trademark restrictions around the Olympics, Major League Baseball surprised us by backing down from a takedown notice in the face of a well-crafted fair use defense. A Spanish court upheld the idea that deep linking is not infringement, a Ugandan composer was suing the government for copyright infringement over the national anthem, and the European Parliament rejected the idea of three strikes laws for file sharing. Back in the US, the judge in the Jammie Thomas case declared a mistrial, the Senate passed the bill creating a copyright czar, and Arts+Labs emerged as a new anti-piracy lobbying supergroup.Fifteen Years AgoThis week in 2003, we talked once again about how infringement isn't theft, and also how in fact what the RIAA does is a lot closer to stealing. Of course, studies unsurprisingly showed that file sharing wasn't going away, and smarter upstart record labels were starting to see it as an ally, but the RIAA was still stuck keeping an eye on innocent people. We also took a look at how the MPAA's mistakes were uniquely flavored and different from the RIAA's, but the BSA was taking a direct lesson from the RIAA with its offer of amnesty to confessed pirates (and its doom-and-gloom soothsaying about software piracy).

Permalink | Comments | Email This Story


Read more here

---
posted at: 12:45am on 30-Sep-2018
path: /Policy | permalink | edit (requires password)
0 comments, click here to add the first
---
---
Stupid Patent of the Month: Trolling Virtual Reality

Furnished content.


This month's stupid patent describes an invention that will be familiar to many readers: a virtual reality (VR) system where participants can interact with a virtual world and each other. US Patent No. 6,409,599 is titled "Interactive virtual reality performance theater entertainment system." Does the '599 patent belong to the true inventors of VR? No. The patent itself acknowledges that VR already existed when the application was filed in mid-1999. Rather, it claims minor tweaks to existing VR systems such as having participants see pre-recorded videos. In our view, these tweaks were not new when the patent application was filed. Even if they were, minor additions to existing technology should not be enough for a patent.The '599 patent is owned by a company called Virtual Immersion Technologies, LLC. This company appears to have no other business except patent assertion. So far, it has filed 21 patent lawsuits, targeting a variety of companies ranging from small VR startups to large defense companies. It has brought infringement claims against VR porn, social VR systems, and VR laboratories.Virtual reality was not new in mid-1999. The only supposedly new features of the '599 patent are providing a live or prerecorded video of a live performer and enabling audio communication between the performer and a participant. Similar technology was infamously predicted in the Star Wars Holiday Special of 1978. In this sense, the patent is reminiscent of patents that take the form: "X, but on the Internet." Here, the patent essentially claims video teleconferencing, but in virtual reality.Claim 1 of the '599 patent is almost 200 words long, but is packed with the kind of mundane details and faux-complexity typical of software patents. For example, the claim runs through various "input devices" and "output devices" assigned to the "performer" and "participant." But any VR system connecting two people will have such things. How else are the users supposed to communicate? Telepathy?
Like many software patents, the '599 patent describes the "invention" at an absurdly high, and unhelpful, level of abstraction. Any specific language in the patent is hedged to the point that it becomes meaningless. The "input devices" might be things like a "keypad or cyberglove," but can also be any device that "communicate[s] with the computer through a variety of hardware and software means." In other words, the "input device" can be almost any device at all. The patent suggests that the "underlying control programs and device drivers" can be written in "in many different types of programming languages." Similarly, the "network communication functions" can be accomplished by any "protocols or means which may currently exist or exist in the future." The overall message: build yourself a VR system from scratch and risk infringing.Unified Patents filed an inter partes review petition arguing that claims of the '599 patent were obvious at the time of the application. The petition argues, persuasively in our view, that earlier publications describe the supposed invention claimed by the '599 patent. The inter partes review proceeding has since settled, but any defendant sued by Virtual Immersion Technologies, LLC can raise the same prior art (and more) in their defense. Unfortunately, it is very expensive to defend a patent suit and this means defendants are pressured to settle even when the case is weak.The '599 patent highlights many of the weaknesses of the patent system, especially with respect to software patents. First, the Patent Office failed to find prior art. Second, the patent claims are vague and the patent isn't tied to any concrete implementation. Finally, the patent ended being used to sue real companies that employ people and make things.Republished from the EFF's Stupid Patent of the Month series.

Permalink | Comments | Email This Story


Read more here

---
posted at: 12:44am on 29-Sep-2018
path: /Policy | permalink | edit (requires password)
0 comments, click here to add the first
---
---
Everything Wrong In One Story: Data Silos, Privacy, And Algorithmic Blocking

Furnished content.


Facebook is probably not having a very good week concerning its privacy practices. Just days after it came out that -- contrary to previous statements -- the company was using phone numbers that were submitted to Facebook for two-factor-authentication as keys for advertising, earlier this morning the company admitted a pretty massive data breach in which its "view as" tool was allowing users to grab tokens of other users and effectively take over their accounts (even if those users had two factor authentication enabled).This is, as they say, "really, really bad." It turned the "view as" feature -- which lets you see how your own page looks to other users -- into a "take over someone else's account" feature. That's a pretty big mistake to make for a product used by approximately half of the entire population of the planet. I'm sure there will be much more on this, but a few hours after the announcement, Facebook had another headache to deal with: numerous reports said that people trying to post articles about this new security mess from either the Guardian or the AP, were getting that action blocked, with Facebook's systems saying that the action looked like spam:
If you can't read that, it says:
Action BlockedOur security systems have detected that a lot of people are posting the same content, which could mean that it's spam. Please try a different post.If you think this doesn't go against our Community Standards let us know.
It's not hard to see how this happened of course. Many times, when a ton of people all start linking to the exact same story, there's a decent chance that it might just be a spam attack. I think even our own spam filter for the Techdirt comments takes something similar into account. Thus, with so many people all posting that link to Facebook, it tripped an algorithmic alarm, leading it to block the posting as possible spam. It appears this practice only lasted for a little while, as currently both articles can be posted to Facebook again.Obviously, given that the content was about a big Facebook security breach, this looks fishy, even if there's a perfectly "logical" explanation for how it happened. But this also gives us yet another opportunity to highlight how ridiculous it is for people to argue that algorithmic content moderation is a reasonable solution. It's always going to mess up, especially when used at scale, and sometimes will do so in incredibly embarrassing ways, such as here.And, of course, it provides yet another opportunity to highlight the problems of having just a few giant silos collecting and keeping so much data about people. Even if they are very good at security -- and despite arguments to the contrary, Facebook has a strong security team -- there are always going to be vulnerabilities like this, and companies like Facebook are always going to represent huge targets. This seems like yet another reminder that we need to be looking for more solutions to decentralize the web, and move away from giant silos holding onto all of our data.Tragically, the powers that be are often looking at this the other way: trying to magically "force" big companies to "lock down" data, which actually only increases the value and demands on the silo, while expecting magic algorithms to protect the data. If we're serious about protecting privacy, we need to start looking at very different solutions that don't mean letting the giant internet companies control all this data all the time. Move it out to the ends of the network, let individuals control their own data stores (or partner with smaller third parties who can help with security) and then let those users choose when, how and where to allow the large platforms access to that data (if at all). There are better solutions, but there seems to be little interest in actually making them work.

Permalink | Comments | Email This Story


Read more here

---
posted at: 12:44am on 29-Sep-2018
path: /Policy | permalink | edit (requires password)
0 comments, click here to add the first
---
---
Facebook Tells Cops Its 'Real Name' Policy Applies To Law Enforcement Too

Furnished content.


Facebook's real name policy forbids fake profiles. Needless to say, this rule is broken all the time. Fake profiles are created every day. When they're discovered, they're shut down. People like breaking rules and a handful of moderators per millions of users can't really keep up. We expect this kind of juvenile bullshit from average jerks like you and me, but shouldn't we be expecting more from our public servants?Of course we should. And Facebook -- finally -- is feeling the same way, as Dave Maass reports for the EFF.
This summer, the criminal justice news outlet The Appeal reported on an alarming detail revealed in a civil rights lawsuit filed by the ACLU of Tennessee against the Memphis Police Department. The lawsuit uncovered evidence that the police used what they referred to as a "Bob Smith" account to befriend and gather intelligence on activists. Following the report, EFF contacted Facebook, which deactivated that account. Facebook has since identified and deactivated six other fake accounts managed by Memphis police that were previously unknown.In a letter to Memphis Police Director Michael Rallings dated Sept. 19, Facebook's legal staff demands that the agency "cease all activities on Facebook that involve the use of fake accounts or impersonation of others."
Fake Facebook accounts being used by law enforcement is nothing new, but we are hearing about it more frequently these days. Law enforcement officers should probably respect the rules put in place by service providers, but if they're not going to, it's up to service providers to enforce their terms of service.No doubt being singled out for abusing Facebook policies will feel unfair to law enforcement personnel, who have used fake accounts to surreptitiously surveil Facebook users for the purposes of compiling criminal charges. There's nothing illegal about it -- at least as far as the courts can tell -- so it's really all about taking advantage of your host's hospitality.Facebook's letter [PDF] basically just reiterates long-existing policies and asks the Memphis PD to knock it off. It's unclear what the company will do if it suspects the MPD has ignored its "we see you" letter. It does appear the MPD has lost a few of its undercover accounts, as the letter states Facebook has "disabled the fake accounts [Facebook] identified" in its "investigation."If history is any indication, some words will be exchanged (in letter form) and then not much else will happen. Dave Maass notes the EFF brought the DEA's use of fake profiles to the company's attention four years ago. Some letter writing ensued then, but there's nothing on the record indicating the DEA has ceased setting up fake profiles or that Facebook is proactively monitoring accounts for signs of fakery. Since neither side seems to be taking the fake profile issue seriously, fake accounts set up by law enforcement will continue to proliferate.On the plus side, law enforcement can no longer pretend it's unaware setting up fake profiles violates the terms of service. The company's "Information for Law Enforcement Authorities" has been updated to make it clear there's no law enforcement exception to the Facebook rules. But it's likely the use of fake profiles will continue unabated. After all, you can't catch scofflaws without breaking a few policies, right?

Permalink | Comments | Email This Story


Read more here

---
posted at: 12:44am on 28-Sep-2018
path: /Policy | permalink | edit (requires password)
0 comments, click here to add the first
---
---
Thanks To Streaming Fragmentation, Bittorrent Traffic Is Suddenly Rising In Traffic Share

Furnished content.


When it comes to the type of traffic the content industries are worried about regarding piracy, the present is no longer the past. You can see this in many ways, such as anti-piracy efforts largely focusing on illicit streaming sites, the trend in laws and takedown notices also targeting streaming sites, and the overall messaging coming out of the copyright industries about how evil streaming sites are with little distinction between the legal and illegal. All of this has been built in part on the realization that bittorrent traffic, the piracy metric of a decade ago, has been steadily dropping in its traffic market share for several years. Combined with a drastic rise in streaming traffic share, the takeaway was that pirates weren't downloading any longer and were instead streaming.The other side of that conversation is how good, convenient streaming services like Netflix and Amazon Prime Video have taken away some of the impulse for copyright infringement as well. It turns out that if you give the public access to what they want at a reasonable price and make the content easy to get, there's no longer a need to pirate that content. Who knew?Unfortunately, the past few years have seen a drastic fragmentation of the streaming market. Where there was once the need to essentially have one or two streaming services to get most of the content you want, exclusivity deals and homegrown content created by the streaming companies themselves has carved out more borders in the streaming services industry, often times requiring many streaming services to get the content people now want. And, because every action has an equal and opposite reaction, Canadian broadband management company Sandvine is reporting that bittorrent traffic is suddenly on the rise.
Globally, across both mobile and fixed access networks file-sharing accounts for 3% of downstream and 22% of upstream traffic. More than 97% of this upstream is BitTorrent, which makes it the dominant P2P force. In the EMEA region, which covers Europe, the Middle East, and Africa there's a clear upward trend. BitTorrent traffic now accounts for 32% of all upstream traffic. This means that roughly a third of all uploads are torrent-related.Keep in mind that overall bandwidth usage per household also increased during this period, which means that the volume of BitTorrent traffic grew even more aggressively.
That trend is being mirrored in other regions around the world as well. Once thought to be the declining method for filesharing, bittorrent is suddenly making a traffic comeback. And the reason is the fragmentation in the streaming marketplace. Again, there are both real dollar costs and mental transaction costs that come along with signing up for multiple streaming services. Asking a person to subscribe to 3-6 streaming services to get the kind of content package that is now the norm is no different than a bulky cable bill with multiple and complicated packages. In addition, this streaming service bloat also mirrors what cord-cutters have been running away from for years, which is the cost associated with access to all kinds of content the customer has no interest in. In other words, the streaming industry risks making the exact same mistake the cable industry made with the exact same result in pushing people to pirate content.And it's not just me saying so. Sandvine's report reaches the same conclusion.
"More sources than ever are producing 'exclusive' content available on a single streaming or broadcast service – think Game of Thrones for HBO, House of Cards for Netflix, The Handmaid's Tale for Hulu, or Jack Ryan for Amazon. To get access to all of these services, it gets very expensive for a consumer, so they subscribe to one or two and pirate the rest."Since these numbers were taken in June for this edition, there were no Game of Thrones episodes coming out, so consider these numbers depressed from peak!" Cullen notes.
None of this is to say that streaming and content companies can't produce exclusive content, or that every content creator should make their content available on every streaming platform. However, when the bittorrent traffic picks up, the industry also can't simply fall back on the "everybody just wants everything for free!" tired mantra that's been trotted out so often in the past. It's a direct result of the fragmentation, which is a business model issue.

Permalink | Comments | Email This Story


Read more here

---
posted at: 12:44am on 28-Sep-2018
path: /Policy | permalink | edit (requires password)
0 comments, click here to add the first
---
---
Famous Protest Art Group In Bulgaria Paint Their Feelings About New EU Copyright Law On Gutenberg Statue

Furnished content.


The brave new path to a gatekeeper-manned, non-open internet the EU recently cut with its plainly atrocious new copyright directive was, were you to believe the general media coverage, cheered on by EU artists as a blow to Google and a boon to art because... well, nobody can actually explain that last part. And that's likely because the proposed new legislation, Article 11 and Article 13, essentially forces internet platforms to play total copyright cops or be liable for infringement while gutting the fair use type allowances that had previously been in place. Much of the European legislation that existed on the national level, and which served as the basis for this continental legislation, has done absolutely zero to provide artists or journalists any additional income. Instead, it's re-entrenched legacy gatekeepers and essentially created a legal prohibition on innovation. As the directive goes through its final stages for adoption by EU member states, the general coverage has repeated the line that artists and creators are cheering this on.But, despite the media coverage, it isn't true that all of the artistic world is blind to exactly what was just done to the internet and the wider culture. Destructive Creation -- a collection of artists most famous for taking a monument in Europe to Soviet soldiers and painting them all as western superheroes and cultural icons -- has made its latest work an addition to a statue of Johannes Gutenberg.
"Let there be light", reads the cover of the Bible held by the bronze hands of Johannes Gutenberg, inventor of the modern printing press, on the famous statue in Place Gutenberg in Strasbourg, France. Last weekend, however, the monument received a curious addition. A dazzling red sign reads CENSORED above a caption that reads "Art. 13".A member of Bulgarian art collective, Destructive Creation, which was behind the artistic action, defended the stunt."Under the proposed regulations, if Gutenberg was doing now what he was doing in the 15th century, he would be sued for using content that does not belong to him – the Bible, which he reprinted – and would have been censored," the artist told BIRN.
And here is their work upon the statue.
As far as making points goes, slapping the law you believe will censor art on the bible being held by the man that brought mass printing to Europe certainly is on the nose. But the actual important factor in this is that this wasn't Silicon Valley tech shareholders that defaced the statue in the name of saving art and culture, but a group of artists. These are the exact people who, were you to listen to proponents of the new copyright law, would be on their knees thanking their gracious overlords. Instead, Destructive Creation knows exactly where this is all going to lead and it most certainly isn't going to be to an EU where artists have more opportunities to make, share, and sell their art. Instead, the law will chill permissive sharing by artists, not to mention individuals and companies that want to build new and innovative platforms to help art reach the public, all under the threat of massive liability that practically mandates platforms disallow user-generated content.You know, what the internet has essentially always been until this EU bill has decided to kill it.

Permalink | Comments | Email This Story


Read more here

---
posted at: 12:44am on 27-Sep-2018
path: /Policy | permalink | edit (requires password)
0 comments, click here to add the first
---
---
Indian Supreme Court Rules Aadhaar Does Not Violate Privacy Rights, But Places Limits On Its Use

Furnished content.


Techdirt wrote recently about what seems to be yet another problem with India's massive Aadhaar biometric identity system. Alongside these specific security issues, there is the larger question of whether Aadhaar as a whole is a violation of Indian citizens' fundamental privacy rights. That question was made all the more pertinent in the light of the country's Supreme Court ruling last year that "Privacy is the constitutional core of human dignity." It led many to hope that the same court would strike down Aadhaar completely following constitutional challenges to the project. However, in a mixed result for both privacy organizations and Aadhaar proponents, India's Supreme Court has handed down a judgment that the identity system does not fundamentally violate privacy rights, but that its use must be strictly circumscribed. As The New York Times explains:
The five-judge panel limited the use of the program, called Aadhaar, to the distribution of certain benefits. It struck down the government's use of the system for unrelated issues like identifying students taking school exams. The court also said that private companies like banks and cellphone providers could not require users to prove their identities with Aadhaar.The majority opinion of the court said that an Indian's Aadhaar identity was unique and "unparalleled" and empowered marginalized people, such as those who are illiterate.The decision affects everything from government welfare programs, such as food aid and pensions, to private businesses, which have used the digital ID as a fast, efficient way to verify customers' identities. Some states, such as Andhra Pradesh, had also planned to integrate the ID system into far-reaching surveillance programs, raising the specter of widespread government spying.
In essence, the Supreme Court seems to have felt that although Aadhaar's problems were undeniable, its advantages, particularly for India's poorest citizens, outweighed those concerns. However, its ruling also sought to limit function creep by stipulating that Aadhaar's compulsory use had to be restricted to the original aim of distributing government benefits. Although that seems a reasonable compromise, it may not be quite as clear-cut as it seems. The Guardian writes that it still may be possible to use Aadhaar for commercial purposes:
Sharad Sharma, the co-founder of a Bangalore-based technology think tank which has worked closely with Aadhaar's administrators, said Wednesday's judgment did not totally eliminate that vision for the future of the scheme, but that private use of Aadhaar details would now need to be voluntary."Nothing has been said [by the court] about voluntary usage and nothing has been said about regulating bodies mandating it for services," Sharma said. "So access to private parties for voluntary use is permitted."
That looks to be a potentially large loophole in the Supreme Court's attempt to keep the benefits of Aadhaar while stopping it turning into a compulsory identity system for accessing all government and business services. No doubt in the coming years we will see companies exploring just how far they can go in demanding a "voluntary" use of Aadhaar, as well as legal action by privacy advocates trying to stop them from doing so.Follow me @glynmoody on Twitter or identi.ca, and +glynmoody on Google+

Permalink | Comments | Email This Story


Read more here

---
posted at: 12:44am on 27-Sep-2018
path: /Policy | permalink | edit (requires password)
0 comments, click here to add the first
---
---
After Fielding Third Case On Point, Court Finally Decides Curtilage-Violating 'Knock And Talks' Are Clearly Unconstitutional

Furnished content.



You can violate Constitutional rights and still dodge liability. You just have to do it in a way that doesn't immediately summon precedential cases on point. That's the beauty of qualified immunity, the doctrine the Supreme Court decided was needed because expecting law enforcement to operate within the confines of the Constitution is just too much to ask.
Fairfield County, Ohio's SCRAP (Street Crime Reduction and Apprehension Program) unit plays fast and loose with the Constitution -- and with the county's apparent blessing. A case examined by the Sixth Circuit Court of Appeals details a search the SCRAP chose not to call a search that resulted in the discovery of marijuana plants -- and further contraband once a warrant was secured. The defendants -- Neil Morgan and Anita Graf -- asked for the evidence to be suppressed. They argued the initial "knock and talk" violated the Fourth Amendment, tainting the more thorough search that followed.
Acting on a tip, the county's SCRAP unit went to the defendants' residence and basically surrounded it, placing two officers approximately five feet from the house in the backyard. It was from this vantage point the marijuana plants on the second floor balcony were spotted -- something not visible to those approaching the house from more "public" directions. The court agreed and vacated their sentences. This lawsuit against the officers and the county ensued.
The Sixth Circuit Court notes [PDF] this knock-and-talk tactic -- surrounding the house prior to knocking -- clearly violated the Fourth Amendment.
Under that commonsense approach, the area five-to-seven feet from Morgan's and Graf's home was within the home's curtilage. Even when the borders are not clearly marked, it is "easily understood from our daily experience" that an arm's-length from one's house is a "classic exemplar of an area adjacent to the home and 'to which the activity of home life extends.'" The right to be free of unwarranted search and seizure "would be of little practical value if the State's agents could stand in a . . . side garden and trawl for evidence with impunity."And the right to privacy of the home at the very core of the Fourth Amendment "would be significantly diminished" if the police—unable to enter the house—could walk around the house and observe one's most intimate and private moments through the windows.

But not only were the SCRAP unit members positioned on the sides of the house, they were in the backyard, too. Indeed the backyard is where they discovered the marijuana plants, the cause of the injuries alleged by Morgan and Graf. And "the law seems relatively unambiguous that a backyard abutting the home constitutes curtilage and receives constitutional protection." Daughenbaugh, 150 F.3d at 603; see also United States v. Jenkins, 124 F.3d 768, 773 (6th Cir. 1997). That is true especially when, as here, there are no neighbors behind the house and the backyard is not visible from the road.
The court points out there's nothing ambiguous about this particular violation in this jurisdiction: backyards and standing only a few feet from a house are both intrusions that must be supported by something more than the officers had when they approached the residence. The SCRAP team had no warrant, but it went about its business as though it had this permission slip to bypass Fourth Amendment protections.
The county argued no warrant was needed, citing officer safety and exigent circumstances. The court says both assertions are ridiculous.
Instead of showing a particular and immediate risk, the county argues that concern for officer safety generally allows police to enter the curtilage and form a perimeter. Yet rather than citing a case supporting that position, the county argues that drugs and guns often go together. Maybe. But that is no more than a general statement of correlation; and generic possibilities of danger cannot overcome the required particularized showing of a risk of immediate harm. See id. at 961. But, even if the officers knew that Morgan had a weapon, "[t]he mere presence of firearms does not create exigent circumstances." United States v. Johnson, 22 F.3d 674, 680 (6th Cir. 1994).
The court then goes further: to apply the county's "officer safety" theory, the whole Fourth Amendment would need to be thrown out.
What is more, the county's position would create an exception that would swallow the rule. It might be safer for the police to enter the curtilage to form a perimeter; it would certainly be easier to stop someone who might flee by establishing some sort of barrier to that flight. Indeed, many (if not most) Fourth Amendment violations would benefit the police in some way: It could be safer for police without a warrant to kick in the door in the middle of the night rather than ring the doorbell during the day, and peering through everyone's windows might be a more effective way to find out who is cooking methamphetamine (or engaging in any illegal behavior, for that matter). But the Bill of Rights exists to protect people from the power of the government, not to aid the government. Adopting defendants' position would turn that principle on its head.
The county also tried to argue the search wasn't a search because the officers said it was a "knock and talk," despite the presence of officers inside the curtilage. No good, says the Sixth Circuit.
The subjective intent of officers is irrelevant if a search is otherwise objectively reasonable, but subjective intent cannot make reasonable an otherwise unreasonable intrusion onto a constitutionally protected area.
The court says the SCRAP unit had no warrant, no exigent circumstances, and no other plausible warrant exception to offer. Open and shut for qualified immunity, you would think, but apparently no one violated rights in this particular fashion previously, so…
Despite these long-settled standards, one case from this circuit, although incorrectly decided, requires that we grant qualified immunity. That case, Turk v. Comerford, decided within a month of the 'knock and talk' in this case, found that the law was not clearly settled against a factual background that was, in every material way, the same as here.
Oh wait. Someone did violate rights this way. Something directly on point. The court settled the law, right? Clearly established going forward and all that? Nope. The defendants lose because the court failed to do its job twice.
Although Hardesty and Turk are outliers, Morgan and Graf cannot overcome their burden of showing that the law was clearly established at the time of the search in this case. In those two cases, this court should have reaffirmed long-settled Fourth Amendment principles. Cf. Rogers v. Pendleton, 249 F.3d 279, 289–90 (4th Cir. 2001) (denying qualified immunity and reasoning that allowing access to curtilage based on reasonable suspicion would "eviscerate the principle of Oliver and Dunn that the curtilage is entitled to the same level of Fourth Amendment protection as the home itself"). But it did not.
So, because the court screwed up, the officers get their qualified immunity -- despite "knock and talk" cases directly on point being (mis)handled in this circuit. The county, however, does not get off so easily.
It is uncontested that the county's policy required officers to enter "onto the back" of any property during every 'knock and talk.' And as acknowledged by the sheriff and members of the SCRAP unit, that policy did not give any leeway for the officers to consider the constitutional limits that they might face. The SCRAP unit did not weigh the characteristics of properties to determine what parts of the properties were curtilage (and thus off limits). The policy gave no weight to the core value of the Fourth Amendment—one's right to retreat into his or her home "and there be free from unreasonable government intrusion." Collins, 138 S. Ct. at 1670 (quoting Jardines, 569 U.S. at 6). Quite the opposite: the policy commanded that the SCRAP unit ignore those limits. It was not one employee's interpretation of a policy that caused Morgan's and Graf's injuries—the policy was carried out precisely as it was articulated. And so, because the county's policy itself was the cause of Morgan's and Graf's injury, the county should be held liable under Monell.
Third time's the charm. The next litigant will be able to move forward with their case should officers decide putting someone in the backyard is justified during a knock-and-talk. But for the three previous sets of plaintiffs, the law managed to remain "unsettled" until just now, even with blatant Fourth Amendment violations the county will have to answer for in court.

Permalink | Comments | Email This Story


Read more here
---
posted at: 12:40am on 26-Sep-2018
path: /Policy | permalink | edit (requires password)
0 comments, click here to add the first
---
---
Monster Energy Loses Again, This Time To The NBA

Furnished content.


Longtime readers here at Techdirt will be familiar with Monster Energy's trademark bullying ways, but even relative newcomers will have had the opportunity to witness what has become an impressive losing streak in trademark disputes. This comes with the bullying territory, where the quick trigger finger on the threat letters and oppositions means that many of them are going to be losers. Still, one would think the sheer volume of these cases would mean quite a bit of billable hours going to the legal team that certainly could be spent better elsewhere.But the losses keep coming. Monster Energy recently lost an opposition filed by the NBA for the Toronto Raptors team imagery in Singapore, of all places.
Monster Energy argued that the Toronto Raptors logo is too similar to its "claw device mark", and consumers would likely confuse Monster's three vertical slashes with the NBA Toronto Raptors' circular logo of a basketball with three horizontal raptor claw marks out of it.
Here are the images Monster Energy said would cause confusion in the public.
Confused yet? No, of course you're not. Now, Monster Energy and the Toronto Raptors both have a lengthy roster of variations of these images and branding, but absolutely none of them come remotely close to resembling one another and, even any of them did, there is still no chance for actual confusion in the public about any of this. Fortunately, the adjudicator of the opposition agreed.
The adjudicator presiding over the case said: "[The] mere similarity in the subject matter of the competing marks (for example the three-pronged claw-shaped devices with jagged edges) was not sufficient to establish visual similarity for the purposes of opposing the registration of a trademark." The adjudicator went on to add that consumer knowledge of both brands would mean that confusion would not occur.
I get that bullies are gonna bully, but I still fail to see how any of this has been productive for Monster Energy as of late.

Permalink | Comments | Email This Story


Read more here

---
posted at: 12:40am on 26-Sep-2018
path: /Policy | permalink | edit (requires password)
0 comments, click here to add the first
---
---
3 Floyds Brewing Goes After Abnormal Beer Co. All Because Of Its Trademarked Slogan 'It's Not Normal'

Furnished content.


It's no secret that sometimes a company's lawyers get way out ahead of how their client would want them to behave in protecting their intellectual property. We've seen many a story in which threat letters go out, only to have ownership on both sides of a dispute get together and settle things amicably. And if there's any industry in which this should absolutely happen, it should be the craft brewing industry, where there has long been a tradition of fraternity and peaceful coexistence.And that almost seemed like it's what was going to happen when Abnormal Beer Co. got a letter from the lawyers for 3 Floyds Brewing.a separate post, Abnormal has informed the public that any assurances it had been given that the lawyers would be called off were apparently not sincere. The lawyers for 3 Floyds is insisting now that Abnormal not only pull its trademark application for the beer industry, but for its winery as well.To be frank, the fact that there is any dispute here at all is silly. 3 Floyds' opposition is flatly unnecessary, as nobody is going to somehow mix up or mistake association between Abnormal Beer Co. and a company with a slogan such as "It's not normal." The marks aren't particularly similar and, when you consider the context of the rest of the trade dress, are unlikely to cause any confusion.On top of that, the PR game Abnormal is playing with its Instagram posts is quite strong.
We want to be clear, we are not a threat and we do not want a legal battle over something as silly as this; the only people who win are the lawyers. We've been at multiple festivals in different countries together and we all know there is no confusion between the 3 Floyds and Abnormal brands.As fans of 3 Floyds Brewery, we have saved a beer for you Nick, should you decide to change your mind and reach out to work this out with us. Let's be friends, not enemies; that's what the spirit of craft is about, a spirit you yourself helped cultivate. There shouldn't be anything sharing a beer can't fix.
It's a smart appeal, which is something that fans of the craft beer industry will care about. Again, why 3 Floyds wants to continue this hit to its reputation is beyond me.

Permalink | Comments | Email This Story


Read more here

---
posted at: 12:40am on 25-Sep-2018
path: /Policy | permalink | edit (requires password)
0 comments, click here to add the first
---
---
Hell Forms Bobsled Team After Police Chief Admits Fault In SWAT Raid Targeting Wrong Address

Furnished content.



Something that happens far too often -- police officers raiding the wrong house in search of criminals -- has resulted in national headlines.
A police search warrant team going after a drug dealer targeted the wrong address and burst into the apartment of an innocent resident who shot and wounded two officers believing they were home invaders, Prince George's law enforcement officials said.
It has been greeted by something that almost never happens.
Police Chief Hank Stawinski apologized for the error Thursday and said he has halted executing search warrants until the department reviews how it corroborates information to confirm addresses and the location of investigative targets.
There's more. No charges will be filed against the man who shot two officers. The police chief said the man ambushed in his own home was a "law-abiding citizen." Beyond that, he called the warrant itself into question, along with the information used to obtain it.
A confidential informant led investigators to the address at which they were serving the search warrant Wednesday night, Stawinski said. But the chief said he is "not satisfied" with the amount of information investigators used to obtain the search warrant and with the efforts to verify the information from the informant.
Here's all the things that didn't happen:
- No one suggested everyone "wait until all the facts are in."

- No one blamed the media for rushing ahead with a narrative the PD didn't find flattering.

- No one refused to comment until an investigation was completed.

- No one disparaged the victim of the raid by feeding his criminal record to local media.

- No one suggested the resident be more compliant in the future.

- No one defended the officers' actions as reasonable.

- No one filed charges against the resident for shooting and wounding police officers.
This is an astounding reaction to incidents that are far too commonplace in this country. This is also an indictment of policing in America. There is no reason this reaction should be as stunning as it is. This should be standard operating procedure when cops screw up. Instead, we're most often greeted with defense of indefensible actions combined with a multitude of efforts designed to make the SWAT raid victim appear as unsympathetic as possible.
Wrong address raids, killings of unarmed citizens, excessive force deployment… all of these events are normally handled by police departments with maximum defensiveness and minimal acceptance of culpability. A law enforcement agency immediately stepping up to take responsibility for its errors -- especially ones with potentially deadly outcomes -- is a breath of fresh air in the fetid, stagnant swamp of US policing.
But this shouldn't be the ultra-rare exception. It should be the rule. The public law enforcement serves deserves far better than the condescending, self-serving crap it's so often handed in the wake of incidents like these.

Permalink | Comments | Email This Story


Read more here
---
posted at: 12:40am on 25-Sep-2018
path: /Policy | permalink | edit (requires password)
0 comments, click here to add the first
---
---
This Week In Techdirt History: September 16th - 22nd

Furnished content.


Five Years AgoThis week in 2013, we learned that in addition to communications the NSA was keeping millions of credit card transaction records, and then we finally got a look at the secrett FISA court ruling that permitted bulk phone data collection, in which it was revealed that Verizon and AT&T never fought back. The court also made the untrue claim that all of congress already knew all the details, and of course we wondered why the ruling was ever secret to begin with. Meanwhile, Michael Hayden was making some crazy claims about terrorists using Gmail and the US's right to spy on the internet it invented, while also making some childish prognostications about Ed Snowden's likely future of alcoholism — though other defenders of the agency were sticking to the same tired talking points, plus the new euphemism that Snowden's activities were "masked by his job duties".Ten Years AgoThis week in 2008, Apple made the decision to block a competitive podcast app from the App Store, leading to significant backlash, while a court in Germany was getting in on similar action in its own way by banning VOIP on the iPhone at the behest of T-Mobile. NBC was bragging about its ability to lock down online Olympic footage, the movie industry was making yet another attempt to build the mythical "good" DRM, and the cops were continuing to bring in the RIAA to help with investigations where it would clearly be biased. There was a glimmer of light for online entertainment though: this was also the week that BandCamp launched, and its easy-to-build pages quickly became one of the best tools for musicians to distribute their work online.Fifteen Years AgoThis week in 2003, as file-sharers were going deeper underground, a study showed that most online copies of movies were coming from industry insiders — which perhaps explains the industry's insane plan for self-destructing DVDs. While RIAA head Carey Sherman was struggling to defend the agency's lawsuit strategy (and totally missing the point), the Senate was gearing up for hearings over the lawsuits, and considering a bill to close the DMCA's special subpoena powers — also a major issue in the ongoing court battle between the RIAA and Verizon.

Permalink | Comments | Email This Story


Read more here

---
posted at: 12:39am on 23-Sep-2018
path: /Policy | permalink | edit (requires password)
0 comments, click here to add the first
---
---
Russian Company Wants To Gift A Trademark For 'Chemical Production' On Two Accused Russian Assassins

Furnished content.


Strangest trademark story of the month? Strangest trademark story of the month! As you may have heard, back in March, a former Russian spy who had been a double agent for the UK, Sergei Skirpal (and his daughter), was poisoned in the UK with a nerve agent. Earlier this month, UK officials moved to charge two Russians with attempted murder over that event. They named Alexander Petrov and Ruslan Boshirov as being behind the plot. Along with the announcement, the Crown Prosecution Service admitted that it will not seek to extradite the men from Russia, as Russia will not extradite its own nationals.Somewhat bizarrely, the two men (who many believe are not actually named Petrov and Boshirov) then decided to go on Russian TV to profess their innocence, claiming, improbably, that they were just tourists with no connections to Russian intelligence who had really wanted to go visit a cathedral in Salisbury where the attacks took place. A somewhat fascinating Bellingcat investigation has torn to shreds most of their story and suggested pretty strong evidence connecting them to the Russian government (and that their names are fake).That TV interview has been mocked and described as a farce, but as the NY Times described, it may have been intentionally so, with the hope of mocking the west. And, that leads us to a story that's more normal for us around here: one about trademarks. Apparently, a Russian company, "Golden Brand," decided to apply for a trademark in the two suspects' "names" and (har har) have that trademark cover "production of chemical compounds and perfume." And the idea is that the trademark will then be handed over to the guys to do what they want with it. According to the Moscow Times:
Russia's Golden Brand company has applied to trademark the phrase Petroff & Boshiroff, its spokesperson told The Moscow Times on Wednesday."After the name gets registered, we will gift it to Bashirov and Petrov, and they can start a company if they want, a spokesperson for the company said."We did it as a marketing tool; it's good for public relations," she added.The trademark will allow its holders to manufacture and sell industrial chemicals and perfume, as well as operate fitness centers and travel agencies
At least they admit it's a publicity stunt. But what a bizarre use of trademark. Trademark law in Russia may be different than elsewhere, but in the US, you're supposed to actually be intending to actually use the mark in commerce in order to register it. And, uh, while these two guys may have "used" a chemical, it wasn't in commerce (not to mention, they deny having done so). Also, if they wanted a trademark, they could file it for themselves, without needing some random company to file it for them. The whole story is obviously bizarre, but I didn't expect trademark to play a role in it.

Permalink | Comments | Email This Story


Read more here

---
posted at: 12:39am on 22-Sep-2018
path: /Policy | permalink | edit (requires password)
0 comments, click here to add the first
---
---
California Police Officers Used Self-Destructing Messaging App For Years

Furnished content.



The Long Beach Police Department has bravely struck a blow against police accountability. An investigation by Al Jazeera uncovered use of self-deleting messaging by the department.
Current and former officers from the Long Beach Police Department in Southern California have told Al Jazeera that their police-issued phones had Tiger Text installed on them.

The Tiger Text app is designed to erase text messages after a set time period. Once the messages have been deleted, they cannot be retrieved - even through forensic analysis of the phone.

The police officers who spoke with Al Jazeera said the confidential messaging system was used to share details of police operations and sensitive personnel issues.
This may be true. But even if this was the full extent of TigerText usage, it's still a problem. Personnel issues can become matters of public interest, especially in civil rights lawsuits. Details of police operations are normally inaccessible to the public, but in rare cases, these too become matters of public interest.
On top of that, there's a good possibility some of these vanished discussions may have been pertinent to criminal trials. Defendants should have the chance to obtain relevant discussions that may help their defense, but Tiger Text ensures information that prosecutors might be obligated to turn over to the defense is now completely inaccessible.
In fact, the Al-Jazeera article quotes two former officers as claiming their superiors told them to use TigerText specifically to prevent conversations from being discoverable. The department has denied giving officers these instructions, but former officers claim the PD's participation in the discovery process is anything but "on the up and up."
The Long Beach PD had more than 100 officers using TigerText to preemptively destroy possible public records and/or evidence. The use of self-destructing messages, if nothing else, violates record preservation laws. Depending on what disappeared into the ether, there's a good chance criminal cases were also affected by the rolling destruction of communications.
It didn't take long for the Long Beach PD to reverse course after having its shady texting exposed. The LA Times reports the department has already officially ditched TigerText.
The Long Beach Police Department has suspended its use of a mobile texting application that permanently erases messages after civil liberties advocates and media outlets raised concerns that the app could be used to hide evidence useful to the other side in criminal and civil court cases.

In a statement, the city said the decision to halt the use of TigerText came "pending further review of whether the use is consistent with the city's record retention policy and administrative regulations for the use of mobile devices."
The PD claims it used TigerText as a stopgap solution when it moved away from Blackberry phones. Supposedly the search for an encrypted messaging system led the LBPD to this program, despite there being plenty of other options on the market in 2014. I guess the built-in autodelete feature was a pleasant bonus. TigerText was originally developed for the medical industry to allow care providers to send sensitive patient information to each other. The self-destruct feature helped hospitals comply with HIPAA regulations -- both by encrypting communications and ensuring records no longer needed were removed from issued phones.
To its credit, the swift abandonment of TigerText means future violations will be minimal. The PD has also promised to release more info about the department's utilization of the messaging app, including which officers and commanders used the app. But the damage that has been done probably can't be undone. If no messages were archived, the last four years of TigerText communications no longer exist. Nothing can be proven one way or another and taxpayers who paid $10,000 a year to help the PD destroy public records will just have to take the department's word that nothing illegal or unconstitutional occurred while TigerText was in use. That's a giant leap of faith most people won't make. If the Long Beach PD didn't have a trust issue before, it definitely has one now.

Permalink | Comments | Email This Story


Read more here
---
posted at: 12:39am on 22-Sep-2018
path: /Policy | permalink | edit (requires password)
0 comments, click here to add the first
---
---
Sony Decides That It Too Can Compete With Free With Its Own Retro Console

Furnished content.


Remember that quaint mantra from a few years back, "You can't compete with free!" The misguided idea behind the quip was that if the public could get your product for free, typically in digital form via the internet, then you were sunk. Dunzo. Kaput. The problem with this thinking is that selling a product has always had to be about more than an infinitely reproducable digital file, making any claim that "you can't compete with free" exactly two words too long. And, of course, we've seen so many counterexamples in which people and companies very much compete with free, and in fact make a killing at it, so as to make this theory essentially dead. We recently touted the fact that Nintendo is barely able to keep its Nintendo NES Mini in stock as perhaps the ultimate example of this, given how pretty much every computer and smartphone can get all those same games and functions via emulators.Well, it looks like others noticed this success Nintendo has had competing with free and have decided that they can do so as well. Sony has decided to jump into the retro console market with its Playstation Classic console, despite that it too has emulators available roughly everywhere.
It'll be out on December 3 in the US, Canada, Europe, Japan and Australia, and includes games like Final Fantasy VII, Jumping Flash, Ridge Racer Type 4, Tekken 3, and Wild Arms. There'll be 20 bundled titles in total, but those five are the only ones announced at the moment.The PlayStation Classic will include two original PS1 controllers and a HDMI cable, and cost US$99.99 (€99.99 in Europe, AUD$150 in Australia).
And guess what? It's going to sell like crazy. And that's because the reason for buying one goes beyond simply wanting to play a Playstation game. Anyone wanting to do that could simply download one of many emulators and game files and have at it. You know, "free." But this console will compete with free the exact same way Nintendo did: by having a small, slick console that reeks of nostalgia and serves as a conversation piece, all while having the available ports and cords for a modern day television on which to play it.Frankly, that's not exactly a ton of work to do to compete with free. There's no secret sauce. No magic formula. Just make what people want, don't make it laughably expensive, and reap the rewards.

Permalink | Comments | Email This Story


Read more here

---
posted at: 12:37am on 21-Sep-2018
path: /Policy | permalink | edit (requires password)
0 comments, click here to add the first
---
---
New Jersey Judicial Commission Says State's Courts Are Maximizing Revenue, Minimizing Justice

Furnished content.


If there's something our nation's courts do well, it's make life as difficult as possible for anyone caught in its gears. The premise of "innocent until proven guilty" has been made a mockery by prosecutors who stack charges until defendants give up and give in. Plea deals end more than 90% of criminal cases before they ever go to trial.Criminal infractions subject only to tickets and fines become jailable offenses as well, once the courts are finished piling on. A $50 parking ticket can balloon into hundreds or thousands of dollars in fees and the routine issuance of bench warrants assures some who have committed moving violations spend a few hours or days in jail as part of the process.The New Jersey Judicial Commission recognizes the problem. It's having trouble working towards a solution, but at least it's trying. Much like anywhere else in the country, depriving drivers of their licenses in lieu of collected fees doesn't do anything to help the state collect fines. People with suspended licenses either can't get to work or take a calculated risk to ensure their income flow doesn't come to a halt. With automatic license plate readers flagging drivers with suspended licenses, cops are finding it easier to turn small driving infractions into life-crippling situations.The Judicial Commission's report [PDF] makes it clear how devastating this can be for drivers unable to pay steadily-increasing fees. (h/t The Newspaper)
In a survey conducted of individuals that had at that time or previously had their license suspended, 42% lost their jobs as a result of the suspension; 45% who lost their job as a result of the suspension could not find another job; and 88% of those that were unable to find another job reported a decrease in income.
Some of this devastation is the fault of the courts, which have not been fully assessing citizens' ability to pay fines in a timely manner. But some of this lands on prosecutors, who punitively ratchet up charges for no discernible reason, as in this example provided by the Commission.
Julie received a speeding ticket for traveling 65 in a 55 mph zone. The ticket was payable, and could be paid online on NJMCdirect.com for a penalty of $95.00. That amount included the fine, court costs, and surcharges. Because a guilty finding results in 2 motor vehicle points being assessed by MVC, Julie appeared for her court date to seek a different result. After discussion with the prosecutor, the charge was amended to unsafe driving, N.J.S.A. 39:4-97.2, a violation that carries no motor vehicle points but a $250 surcharge. Julie's total penalties went from $95 to $389.
If these fees aren't collected quickly enough, courts often end up yanking people's driving privileges. This swiftly escalates normal tickets into unpayable territory, especially once everything leeching off the court system asks for its cut of the take. This is a "small sample" of fees that may be tacked onto normal misdemeanor citations at the judge's discretion.
$100 assessed on domestic violence offenders to fund grants for domestic violence prevention, training, and assessment, as created by N.J.S.A. 2C:25-29.4;$250 for the Computer Crime Prevention Fund for disorderly persons/petty disorderly persons violations under Title 2C, Chapter 20, as created by N.J.S.A. 2C:43-3.8; $500 for the Drug Enforcement and Demand Reduction Fund for disorderly persons/petty disorderly persons violations under Title 2C Chapter 35, controlled dangerous substances, or Chapter 36, drug paraphernalia, as created by N.J.S.A. 2C:35- 15;$50 criminal laboratory fee for each conviction under Title 2C, pursuant to N.J.S.A. 2C:35-20a;$50 for the Victims of Crime Compensation Office for disorderly persons/petty disorderly persons violations under Title 2C, and certain Title 39 violations, as created by N.J.S.A. 2C:43- 3.1a(2)(a), (c); and$75 for the Safe Neighborhoods Services Fund for disorderly persons/petty disorderly persons violations under Title 2C, and N.J.S.A. 39:4-50, driving under the influence, as created by N.J.S.A. 2C:43-3.2.
The outcome for the courts and prosecutors is clear: there's money to be made destroying lives. The New Jersey court system made $400 million in profit in 2017 alone. The excess revenue was split between the courts and local governments.Few within the system want to see this steady flow of excess income interrupted. Some positive changes have been made in some New Jersey courts, providing those with an inability to pay fines with greater leniency and other restitution options. But other courts have seen the process of administering justice devolve into pure graft.
Chief Justice Stuart Rabner issued an April 17, 2018 memorandum to all judges of the Municipal and Superior Courts regarding fines and penalties in Municipal Court. In that memo, Chief Justice Rabner highlighted two recent events that demonstrate the precise conduct this Committee was convened to address. The first was a Municipal Court judge who "diverted fines against defendants in a way that generated more revenue for municipalities and less for the county." That Municipal Court judge pled guilty to a fourth-degree crime of falsifying records, and is barred from ever holding public office. The second relates to a Municipal Court judge who opened a 2014 court session "by announcing that any fines imposed were due that day, and that any defendants who refused to pay would be sentenced to county jail." The judge later fined a defendant $239, including court costs, and when that defendant was unable to make a payment, the judge sentenced him to five days in jail and had him arrested.
The Committee has handed down a long list of recommendations to change New Jersey's court system for the better. It includes reminding them that the US Supreme Court has ruled it's unconstitutional to jail people for their inability to pay fines -- something that seems to be ignored with alarming regularity. It recommends doing away with standardized fine collection and provide judges with more leeway to reduce fines and fees as needed when indigent citizens are affected.It also suggests there be more direct monitoring of other tactics -- like contempt charges and bench warrants -- that seek to impose higher fees on defendants if not depriving them of their freedom on top of their income. Failure to curb these two tactics just sends those already in financial distress into holes they may never be able to escape. At this point, the New Jersey court system has 2.5 million outstanding bench warrants related to traffic tickets and misdemeanors. Continuing to add to this total serves no purpose and shows the system is doing a ridiculously poor job collecting outstanding fees and/or deterring future violations.Perhaps the best suggestions are the simplest: hit drivers with restricted licenses rather than suspensions and write off old fees/fines where the offense was minor, like parking tickets. This should clear several thousand bench warrants immediately and provide indigent drivers with the ability to continue making a living while paying back court fees and fines.The government isn't supposed to be a profit-driven entity. But the way most court systems are set up, this becomes almost inevitable. Tech advances like plate readers and traffic cams have greatly increased court systems' cash flow by automating the process of ticketing and locating drivers. The problem is these governments now feel this revenue stream should continue unchecked and uninterrupted, with annual increases generally expected by all who benefit from it. This perverts incentives and turns the justice system into a revenue generator that grinds up and spits out those unlucky enough to find themselves tangled up in it.

Permalink | Comments | Email This Story


Read more here

---
posted at: 12:37am on 21-Sep-2018
path: /Policy | permalink | edit (requires password)
0 comments, click here to add the first
---
---
State Cops Accidentally Out Their Surveillance Of Anti-Police Groups With Browser Screenshot

Furnished content.



A little opsec goes a long way. The Massachusetts State Police -- one of the most secretive law enforcement agencies in the nation -- gave readers of its Twitter feed a free look at the First Amendment-protected activities it keeps tabs on… by uploading a screenshot showing its browser bookmarks.
Alex Press of Jacobin Magazine was one of the Twitter users to catch the inadvertent exposure of MSP operations.
If you can't read/see the tweet, it says:
the MA staties just unintentionally tweeted a photo that shows their bookmarks include a whole number of Boston's left-wing orgs
The tweet was quickly scrubbed by the MSP, but not before other Twitter users had grabbed screenshots. Some of the activist groups bookmarked by the state police include Mass. Action Against Police Brutality, the Coalition to Organize and Mobilize Boston Against Trump, and Resistance Calendar.
Here's a closer look at the bookmarks.
The MSP did not deny they keep (browser) tabs on protest organizations. Instead, it attempted to portray this screen of left-leaning bookmarks as some sort of non-partisan, non-cop-centric attempt to keep the community safe by being forewarned and forearmed.
We have a responsibility to know about all large public gatherings of any type and by any group, regardless of their purpose and position, for public safety reasons.
Ok. But mainly these groups? The ones against police brutality and the back-the-blue President? Seems a little one-sided for an "of any type and by any group" declaration.
The statement continues in the same defensive vein for a few more sentences, basically reiterating the false conceit that cops don't take sides when it comes to activist groups and the good people of Massachusetts are lucky to have such proactive public servants at their disposal.
Whatever. If it wasn't a big deal, the MSP wouldn't have vanished the original tweet into the internet ether. The screenshot came from a "fusion center" -- one of those DHS partnerships that results in far more rights violations and garbage "see something, say something" reports than "actionable intelligence". Fusion centers are supposed to be focused on terrorism, not on people who don't like police brutality or the current Commander in Chief.
What this looks like is probably what it is: police keeping tabs on people they don't like or people who don't like them. That's not really what policing is about and it sure as hell doesn't keep the community any safer.

Permalink | Comments | Email This Story


Read more here
---
posted at: 12:37am on 20-Sep-2018
path: /Policy | permalink | edit (requires password)
0 comments, click here to add the first
---
---
eSports Milestone: Pro Gamer Ninja To Be The First Pro Gamer Featured On ESPN Magazine Cover

Furnished content.


We have been tracking milestones in the maturity of eSports as a real cultural pastime for several years now, given how eSports almost perfectly intersects two main topics here at Techdirt: technology and digital economies. While those that claimed eSports would become a real thing have long been the recipients of skeptical narrow eyes, pro gaming has already zoomed past a number of important checkpoints on its way to legitimacy. Tournaments were heavily viewed overseas at first, but pro gaming then became recognized by universities for athletic scholarships. Next came coverage of tournaments on ESPN, followed eSports leagues being created by some of the major professional sports leagues in America and abroad. Even the IOC kicked around the idea of including eSports in future Olympic Games.While the latest milestone perhaps isn't as grand as the opening of leagues and new broadcast channels, it is still a notable development that the very first pro gamer will be featured on the cover of ESPN The Magazine this week. That honor will go to Tyler "Ninja" Blevins, who has amassed an enormous following on Twitch and elsewhere.
Ninja revealed the cover on Twitter and said "So excited to be the first professional gamer to be featured on @espn the Magazine. Cover and profile will be shown on Sports Center tomorrow in the 7 AM EST hour."
We'll have to forgive ESPN for the hamfisted Playstation controller icons that accompany the cover image, I suppose. The bottom line is that this ESPN cover is reflecting the popularity of pro gaming, not creating it. Ninja has recorded streams viewed by over a half a million people, putting his viewership at levels that rival smaller professional sports events. Given the adoption of eSports by younger generations, ESPN needs to cater to those interests, if only for purely business reasons.Still, ESPN is a mainstay in the professional sports world. It's no small thing that eSports has reached a place to be featured on the cover of its magazine. In other words, anyone waiting for this whole eSports fad to wane in popularity appears to have been waiting in vain.

Permalink | Comments | Email This Story


Read more here

---
posted at: 12:37am on 20-Sep-2018
path: /Policy | permalink | edit (requires password)
0 comments, click here to add the first
---
---
For Some Reason, BMW Is Asking For More Time To Oppose The Latest Gwen Stacey Character Trademark

Furnished content.


If you feel like you're about to get a silly trademark story, your spidey-sense is working. We'll keep this short and sweet, but this whole thing centers around Gwen Stacy, otherwise known as Spider-Woman. But because this is Marvel we're talking about, there is also something of an alternate universe version of Gwen Stacy, in which she went by the name Spider-Gwen, but has more recently had that character rebooted as Ghost-Spider.Confused yet? Well, it's about to get worse.When Marvel applied for a trademark on the Ghost-Spider name, two different companies asked for more time to oppose the marks. One opposition likely makes some sense and might be rather limited to the sports equipment and apparel markets that Marvel asked for in addition to comic books. That one comes from golf club manufacturer Taylor Made, which happens to make a putter line called Ghost Spider, with the apparel to match it.
It's not an objection to the comic book trademark, but rather to the more wider ranging products that Marvel is claiming a trademark for. Maybe Marvel might agree to a change in category or working?
Basically, Marvel applied for the Ghost-Spider mark for every market under the sun and Taylor Made appears to only want to challenge the registration for the markets in which it operates. Makes a fair amount of sense.So why is BMW also opposing the mark?
John G. Froemming and Jessica D. Bradley, lawyers at Washington DC legal firm Jonas Day represent Bayerische Motoren Werke Aktiengesellschaft – better known as BMW. And they have issued a request to the United States Patent and Trademark Office for an extension of time to oppose the trademark.
There's no real detail to go on, so we're left to speculate exactly what BMW's problem with the Ghost-Spider name would be. The folks at Bleeding Cool think they've figured it out. But if they're right, BMW doesn't have a valid opposition.
BMW has the Spyder models. And it owns Rolls-Royce, with the Ghost models.
Two different brands under two different makes of car does not customer confusion make. If that really is the story here, it would be much better if the folks at BMW didn't waste everyone's time, because that's the kind of opposition that will get tossed immediately.Meanwhile, maybe the folks at Marvel can dream up a few more alternate realities, including one where trademark law wasn't so completely busted.

Permalink | Comments | Email This Story


Read more here

---
posted at: 12:37am on 19-Sep-2018
path: /Policy | permalink | edit (requires password)
0 comments, click here to add the first
---
---
Congressional Research Service Reports Now Officially Publicly Available

Furnished content.


For many, many years we've been writing about the ridiculousness of the Congressional Research Service's reports being kept secret. If you don't know, CRS is a sort of in-house think tank for Congress, that does, careful, thoughtful, non-partisan research on a variety of topics (sometimes tasked by members of Congress, sometimes of its own volition). The reports are usually quite thorough and free of political nonsense. Since the reports are created by the federal government, they are technically in the public domain, but many in Congress (including many who work at CRS itself) have long resisted requests to make those works public. Instead, we were left with relying on members of Congress themselves to occasionally (and selectively) share reports with the public, rather than giving everyone access to the reports.Every year or so, there were efforts made to make all of that research available to the public, and it kept getting rejected. Two years ago, two members of Congress agreed to share all of the reports they had access to with a private site put together by some activists and think tanks, creating EveryCRSReport.com, which was a useful step forward. At the very least, we've now had two years to show that, when these reports are made public, the world does not collapse (many people within CRS feared that making the reports public would lead to more political pressure).Earlier this year, in the Consolidated Appropriations Act of 2018, there was a nice little line item to officially make CRS reports publicly available.And, this week, it has come to pass. As announced by Librarian of Congress Carla Hayden, there is now an official site to find CRS reports at crsreports.congress.gov. It appears that the available catalog is still limited, but they're hoping to expand backwards to add older reports to the system (a few quick test searches only shows fairly recent reports). But all new reports will be added to the database.
The result is a new public website for CRS reports based on the same search functionality that Congress uses - designed to be as user friendly as possible - that allows reports to be found by common keywords. We believe the site will be intuitive for the public to use and will also be easily updated with enhancements made to the congressional site in the future.Moving forward, all new or updated reports will be added to the website as they are made available to Congress. The Library is also working to make available the back catalog of previously published reports as expeditiously as possible.
This is a big deal. The public pays over $100 million every year to have this research done, and all of it is in the public domain. Starting now, we can actually read most of it, and don't need to rely on leaks to find this useful, credible research.

Permalink | Comments | Email This Story


Read more here

---
posted at: 12:37am on 19-Sep-2018
path: /Policy | permalink | edit (requires password)
0 comments, click here to add the first
---
---
Software Patch Claimed To Allow Aadhaar's Security To Be Bypassed, Calling Into Question Biometric Database's Integrity

Furnished content.


Earlier this year, we wrote about what seemed to be a fairly serious breach of security at the world's largest biometric database, India's Aadhaar. The Indian edition of Huffington Post now reports on what looks like an even more grave problem:
The authenticity of the data stored in India's controversial Aadhaar identity database, which contains the biometrics and personal information of over 1 billion Indians, has been compromised by a software patch that disables critical security features of the software used to enrol new Aadhaar users, a three month-long investigation by HuffPost India reveals.
According to the article, the patch can be bought for just Rs 2,500 (around $35). The easy-to-install software removes three critical security features of Aadhaar:
The patch lets a user bypass critical security features such as biometric authentication of enrolment operators to generate unauthorised Aadhaar numbers.The patch disables the enrolment software's in-built GPS security feature (used to identify the physical location of every enrolment centre), which means anyone anywhere in the world -- say, Beijing, Karachi or Kabul -- can use the software to enrol users.The patch reduces the sensitivity of the enrolment software's iris-recognition system, making it easier to spoof the software with a photograph of a registered operator, rather than requiring the operator to be present in person.
As the Huffington Post article explains, creating a patch that is able to circumvent the main security features in this way was possible thanks to design choices made early on in the project. The unprecedented scale of the Aadhaar enrollment process -- so far around 1.2 billion people have been given an Aadhaar number and added to the database -- meant that a large number of private agencies and village-level computer kiosks were used for registration. Since connectivity was often poor, the main software was installed on local computers, rather than being run in the cloud. The patch can be used by anyone with local access to the computer system, and simply involves replacing a folder of Java libraries with versions lacking the security checks.The Unique Identification Authority of India (UIDAI), the government body responsible for the Aadhaar project, has responded to the Huffington Post article, but in a rather odd way: as a Donald Trump-like stream of tweets. The Huffington Post points out: "[the UIDAI] has simply stated that its systems are completely secure without any supporting evidence." One of the Aadhaar tweets is as follows:
It is because of this stringent and robust system that as on date more that 50,000 operators have been blacklisted, UIDAI added.
The need to throw 50,000 operators off the system hardly inspires confidence in its overall security. What makes things worse is that the Indian government seems determined to make Aadhaar indispensable for Indian citizens who want to deal with it in any way, and to encourage business to do the same. Given the continuing questions about Aadhaar's overall security and integrity, that seems unwise, to say the least.Follow me @glynmoody on Twitter or identi.ca, and +glynmoody on Google+

Permalink | Comments | Email This Story


Read more here

---
posted at: 12:36am on 18-Sep-2018
path: /Policy | permalink | edit (requires password)
0 comments, click here to add the first
---
---
Thanks To ISP Bahnhof, We Know Just How Crazy Copyright Trolling In Sweeden Is Getting

Furnished content.


For some time, Swedish ISP Bahnhof has been sounding the alarm over copyright trolling practices in its home country. While cynics will note that Bahnhof has absolutely made its refusal to hand over customer data a central part of its marketing messaging, the ISP has also made a point to publicly track copyright trolling court cases, threat letters, and pretty much everything else related to copyright trolling in Sweden. And, frankly, it's due pretty much solely to Bahnhof's tracking efforts that we now know just how insanely worse copyright trolling in Sweden has gotten in just the last year or so.
According to Swedish Internet provider Bahnhof, which keeps track of these cases on a dedicated website, records are being broken this year."Thousands of Swedes have received threatening letters from law firms which accuse them of illegal downloading. They are asked to pay a sum of money, ranging from a couple of thousand Swedish Kronors up to several thousand, to avoid being brought to justice," Bahnhof Communicator Carolina Lindahl notes. "During 2018 the extortion business has increased dramatically. The numbers have already exceeded last year's figures even though four months still remain."
The over 35,000 individuals targeted totals more than the number of targets in the last two years combined. It also totals more than all of the filesharing cases in the United States and Canada combined. And, in case the point isn't sinking in just yet, that's insane. And, again, while Bahnhof today is using all of this data in its messaging to the public as to why they should be Bahnhof customers, the company's long-term goal is actually to get the government involved to clarify the law and disallow this business practice.
"It's time to reverse the trend before another 100, 1000 or 10,000 individuals have to join the growing group of victims. The practice of sending extortion letters to internet users solely based on IP-addresses does not meet any requirements of legal certainty and must be stopped," Bahnhof's Communicator stresses."We want to see a reform of copyright law aimed at promoting artistic creation instead of the commercial interests of the copyright industry."
It remains to be seen just how high the victim count must go before the Swedish government indeed does its job.

Permalink | Comments | Email This Story


Read more here

---
posted at: 12:36am on 18-Sep-2018
path: /Policy | permalink | edit (requires password)
0 comments, click here to add the first
---
---
Congress Shall Make No Law. Techdirt Shall Make T-Shirts.

Furnished content.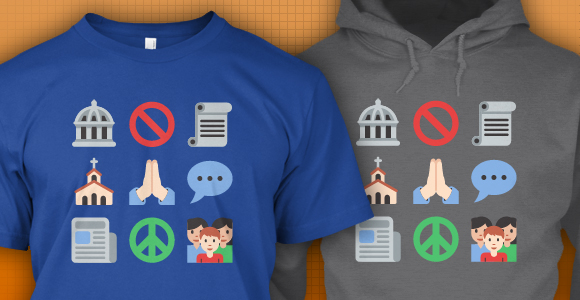 Get your First Emojiment gear on Teespring »This week, we launched our latest line of Techdirt Gear in our Teespring store. It uses Twitter's free Twemoji icon set, licensed under CC-BY 4.0, to bring you an emoji-fied version of the First Amendment to the US Constitution. Some people might just see random symbols, but others will see some very important words. Indeed, it serves as a litmus test for how well people know their civil rights! The First Emojiment is available on t-shirts, hoodies, mugs and stickers — get yours today!And for the true pro, we also recently launched our Free Speech Pro-Tip gear to help correct a particularly pernicious myth about the First Amendment: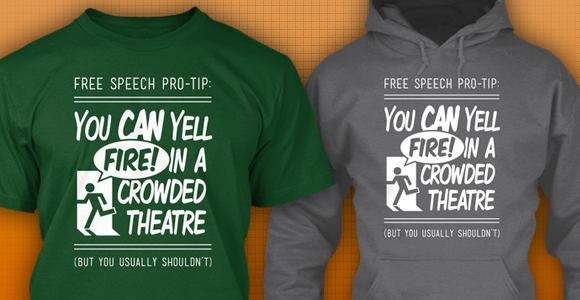 Get your Free Speech Pro-Tip gear on Teespring »

Permalink | Comments | Email This Story


Read more here
---
posted at: 12:36am on 16-Sep-2018
path: /Policy | permalink | edit (requires password)
0 comments, click here to add the first
---
---
Plagiarists Or Innovators? The Led Zeppelin Paradox Endures

Furnished content.


Fifty years ago - in September 1968 - the legendary rock band Led Zeppelin first performed together, kicking off a Scandinavian tour billed as the New Yardbirds.The new, better name would come later that fall, while drummer John Bonham's death in 1980 effectively ended their decade-defining reign. But to this day, the band retains the same iconic status it held back in the 1970s: It ranks as one of the best-selling music acts of all time and continues to shape the sounds of new and emerging groups young enough to be the band members' grandchildren.Yet, even after all this time - when every note, riff and growl of Zeppelin's nine-album catalog has been pored over by fans, cover artists and musicologists - a dark paradox still lurks at the heart of its mystique. How can a band so slavishly derivative - and sometimes downright plagiaristic - be simultaneously considered so innovative and influential?How, in other words, did it get to have its custard pie and eat it, too?As a scholar who researches the subtle complexities of musical style and originality as well as the legal mechanisms that police and enforce them, such as copyright law, I find this a particularly devilish conundrum. The fact that I'm also a bassist in a band that fuses multiple styles of music makes it personal.
A pattern of 'borrowing'
For anyone who quests after the holy grail of creative success, Led Zeppelin has achieved something mythical in stature: a place in the musical firmament, on its own terms, outside of the rules and without compromise.When Led Zeppelin debuted its eponymous first album in 1969, there's no question that it sounded new and exciting. My father, a baby boomer and dedicated Beatles fan, remembers his chagrin that year when his middle school math students threw over the Fab Four for Zeppelin, seemingly overnight. Even the stodgy New York Times, which decried the band's plastic sexual superficiality, felt compelled, in the same article, to acknowledge its enormously successful electronically intense blending of musical styles.Yet, from the very beginning, the band was also dogged with accusations of musical pilfering, plagiarism and copyright infringement - often justifiably.The band's first album, Led Zeppelin, contained several songs that drew from earlier compositions, arrangements and recordings, sometimes with attribution and often without. It included two Willie Dixon songs, and the band credited both to the influential Chicago blues composer. But it didn't credit Anne Bredon when it covered her song Babe I'm Gonna Leave You.The hit Dazed and Confused, also from that first album, was originally attributed to Zeppelin guitarist Jimmy Page. However in 2010, songwriter Jake Holmes filed a lawsuit claiming that he'd written and recorded it in 1967. After the lawsuit was settled out of court, the song is now credited in the liner notes of re-releases as inspired by Holmes.
The band's second album, Led Zeppelin II, picked up where the first left off. Following a series of lawsuits, the band agreed to list Dixon as a previously uncredited author on two of the tracks, including its first hit single, Whole Lotta Love. An additional lawsuit established that blues legend Chester Howlin' Wolf Burnett was a previously uncredited author on another track called The Lemon Song.Musical copyright infringement is notoriously challenging to establish in court, hence the settlements. But there's no question the band engaged in what musicologists typically call borrowing. Any blues fan, for instance, would have recognized the lyrics of Dixon's You Need Love - as recorded by Muddy Waters - on a first listen of Whole Lotta Love.
Dipping into the commons or appropriation?
Should the band be condemned for taking other people's songs and fusing them into its own style?Or should this actually be a point of celebration?The answer is a matter of perspective. In Zeppelin's defense, the band is hardly alone in the practice. The 1960s folk music revival movement, which was central to the careers of Baez, Holmes, Bredon, Dixon and Burnett, was rooted in an ethic that typically treated musical material as a commons - a wellspring of shared culture from which all may draw, and to which all may contribute.Most performers in the era routinely covered authorless traditional and blues songs, and the movement's shining star, Bob Dylan, used lyrical and musical pastiche as a badge of pride and display of erudition - Look how many old songs I can cram into this new song! - rather than as a guilty, secret crutch to hold up his own compositions.Why shouldn't Zeppelin be able to do the same?On the other hand, it's hard to ignore the racial dynamics inherent in Led Zeppelin's borrowing. Willie Dixon and Howlin' Wolf were African-Americans, members of a subjugated minority who were - especially back then - excluded from reaping their fair share of the enormous profits they generated for music labels, publishers and other artists.Like their English countrymen Eric Clapton and The Rolling Stones, Zeppelin's attitude toward black culture seems eerily reminiscent of Lord Elgin's approach to the marble statues of the Parthenon and Queen Victoria's policy on the Koh-i-Noor diamond: Take what you can and don't ask permission; if you get caught, apologize without ceding ownership.Led Zeppelin was also accused of lifting from white artists such as Bredon and the band Spirit, the aggrieved party in a recent lawsuit over the rights to Zeppelin's signature song Stairway to Heaven. Even in these cases, the power dynamics were iffy.Bredon and Spirit are lesser-known composers with lower profiles and shallower pockets. Neither has benefited from the glow of Zeppelin's glory, which has only grown over the decades despite the accusations and lawsuits leveled against them.
A matter of motives
So how did the band pull it off, when so many of its contemporaries have been forgotten or diminished? How did it find and keep the holy grail? What makes Led Zeppelin so special?I could speculate about its cultural status as an avatar of trans-Atlantic, post-hippie self-indulgence and me generation rebellion. I could wax poetic about its musical fusion of pre-Baroque and non-Western harmonies with blues rhythms and Celtic timbres. I could even accuse it, as many have over the years, of cutting a deal with the devil.Instead, I'll simply relate a personal anecdote from almost 20 years ago. I actually met frontman Robert Plant. I was waiting in line at a lower Manhattan bodega around 2 a.m. and suddenly realized Plant was waiting in front of me. A classic Chuck Berry song was playing on the overhead speakers. Plant turned to look at me and mused, I wonder what he's up to now? We chatted about Berry for a few moments, then paid and went our separate ways.Brief and banal though it was, I think this little interlude - more than the reams of music scholarship and journalism I've read and written - might hold the key to solving the paradox.Maybe Led Zeppelin is worthy because, like Sir Galahad, the knight who finally gets the holy grail, its members' hearts were pure.During our brief exchange, it was clear Plant didn't want to be adulated - he didn't need his ego stroked by a fawning fan. Furthermore, he and his bandmates were never even in it for the money. In fact, for decades, Zeppelin refused to license its songs for television commercials. In Plant's own words, I only wanted to have some fun.Maybe the band retained its fame because it lived, loved and embodied rock and roll so absolutely and totally - to the degree that Plant would start a conversation with a total stranger in the middle of the night just to chat about one of his heroes.This love, this purity of focus, comes out in its music, and for this, we can forgive Led Zeppelin's many trespasses.

Aram Sinnreich, Associate Professor of Communication Studies, American University School of CommunicationThis article is republished from The Conversation under a Creative Commons license. Read the original article.

Permalink | Comments | Email This Story


Read more here

---
posted at: 12:36am on 15-Sep-2018
path: /Policy | permalink | edit (requires password)
0 comments, click here to add the first
---
---
That Bizarre Trademark Suit Between Music Promoters Over An 'Ultra' Trademark Nobody Owned Is Still Going On

Furnished content.


I'll forgive the average reader here if they cannot recall the post we did nearly a year and a half ago about a trademark dispute between Worldwide Entertainment Group Inc. of Florida and Adria MM Productions Ltd. of Croatia. It's by far my favorite trademark story ever. It has all the hallmarks of a typical trademark bullying story that we would cover: from a fairly generic term ("Ultra") in a really broad industry (music festivals) being licensed for use overseas in Europe by Worldwide to Adria, only to have the former ratchet up its licensing fee and control demands over the trademark it had on the term "Ultra." Pretty standard fare, even when we get to the part where Worldwide sends Adria notice that it is in breach of the licensing agreement and demanding the stoppage of all use of the term "Ultra."But where this all turned into my favorite trademark story ever was when Adria MM sued Worldwide, stating this:
AMM says that at that time it discovered that Ultra didn't have any rights over proprietary marks in Europe, specifically in Croatia.
Yes, according to Adria, Worldwide didn't actually have registered trademarks for "Ultra" in Europe at all, making the licensing arrangement it first signed and then tried to use as a weapon against Adria a brilliant piece of bluffery. What should be fairly clear, however, is that the entire basis of the licensing contract was built upon a lie. With that clearly in mind, Adria moved to have this all decided in the summary judgement phase.And, because everything about this story is designed to be as funny as possible. shortly after filing its suit, there was a scramble at the trademark offices that honestly should have been accompanied by an instrumental replaying of Yakety Sax.
Five days after the filing the lawsuit, both companies filed to register the trademark "within 34 minutes of each other," as quoted in the court ruling, with Adria filing in Croatia and Worldwide with the European Union. Both companies protested the filing of the other, and after filing legal actions in the state of Florida, both requested summary judgment in their favor.
And both were denied that summary judgment. In the order, the court relies on the notion that there are material facts in dispute regarding the validity of the original licensing agreement. Summary judgment is only supposed to be granted when material facts are not in dispute and the parties simply want a ruling based on those facts. What makes this odd, however, is that the order's background section appears to accept as fact that the Worldwide did not hold any valid trademarks under the "Ultra" terms in the EU or Croatia specifically for the entire term of the original contract. The only fact that appears to not be in question is whether that agreement is valid anyway. Which... how? If it was entered into under false pretenses, it's unclear exactly how that agreement could be valid.Regardless, it appears this will go to a jury trial where, if common sense prevails, it seems unlikely things will go well for Worldwide Entertainment Group.

Permalink | Comments | Email This Story


Read more here

---
posted at: 12:36am on 15-Sep-2018
path: /Policy | permalink | edit (requires password)
0 comments, click here to add the first
---
---
Police Officers At A Tactical Disadvantage Bravely Tase 87-Year-Old Woman Into Submission

Furnished content.


No police department should ever have to explain why they tased an 87-year-old woman. It's not that the public doesn't deserve an explanation. It's that there is seldom any reason to deploy force against 5'2" 87-year-old. But that's what Chatsworth Police Chief Josh Etheridge had to do after one of his officers tased the woman during a "confrontation" behind the local Boys and Girls Club.
The police chief of a small Georgia town is defending an officer who deployed a stun gun on a "smiling" 87-year-old woman, saying she refused to comply with numerous commands to put down a kitchen knife she was using to cut dandelions.
Perhaps we civilians just don't appreciate the danger presented by a smiling 87-year-old woman -- in this case, Martha al-Bishara, who lived across the street from the Boys and Girls Club. I mean, she was carrying a kitchen knife and "refused" to put it down. If we could just see the recordings…
He said there is police body-camera footage of the incident, but he has yet to release it because charges against al-Bishara are pending.
Oh.Because we civilians probably can't imagine a situation where we might have to use a stun gun against an octogenarian, here's some helpful statements by the PD to help us visualize how a 5'2" 87-year-old got the drop on responding officers.
"We were able to contain her to the back area. She was in an elevated position above both myself and the other officer that was there on scene. She did have a knife in her right hand."
I understand the only way out of this debacle is going straight through it, but it's astounding the chief is actually trying to present this as a dynamic situation in which officers were at a tactical disadvantage. It was two (2) officers against a 5'2" 87-year-old woman who didn't speak English. It seems they could have regained the high ground by walking at a normal rate of speed around her. And if it looked like she might charge them, they could have walked slightly faster. (And it's your own damn fault you "contained" her on the high ground.)But we're supposed to be grateful she was only tased. Chief Etheridge twice suggests she could have been shot. First, she might have been "accidentally" shot because an officer might have pulled a gun for god knows what reason…
Etheridge said he realizes that some people might ask why the officer didn't just retreat. But he said had the officer backed up down the sloping terrain, he could have fallen and accidentally shot the woman.
Go ahead and click through to view the gently sloping terrain for yourself. I guess this explanation is plausible. But that doesn't make it any less stupid. And the only plausible part is the "accidental" part. As we know, officers never shoot citizens. Their weapons "discharge" magically and fill citizens with bullet wounds. The only way an officer could "fall" and "accidentally" shoot someone is if the officer already has a gun out and pointing at the person. This is Chief Etheridge admitting he would have escalated to deadly force to "resolve" the situation.Second, if the elderly woman had changed her grip on her kitchen knife in any way during the incident, she'd probably be dead right now.
"Lord help us if she had tried to stop the officer and held the knife in an aggressive manner, and then deadly force would have been used."
There are many problems with this statement, including the fact that "aggressive manner" is in the eye of the gun-wielding, badge-wearing beholder, but here's just one of them: for many people, knives are tools, not weapons. Its police officers who insist every tool is a weapon that keep situations like these from being de-escalated.When an 87-year-old walks down a hill towards officers carrying a kitchen knife, she's not taking advantage of the high ground to overpower officers. She just wants to know why cops are yelling and pointing weapons at her. But these cops didn't want to know what she was doing. They just wanted her to stop walking around with a knife. So they tased her. And then they charged her. Here's one final detail from the story which indicates how little these officers actually care about the people they serve.
The grandmother was arrested on suspicion of misdemeanor criminal trespass and obstruction of an officer and held at the police station for about three hours, Douhne said. Police refused to allow his mother and sister to interpret for al-Bishara while she was being booked and having her mugshot taken.
At the end of the day, I guess we're supposed to be grateful officers showed up, took control of the situation, and got this 87-year-old miscreant off the street, if only for a few hours. I'm sure we'll see these same defensive statements again in the eventual civil rights lawsuit. When that happens, the cops will have to convince an actual court the force deployment wasn't excessive. Unfortunately for this woman, that court is far more easily persuaded than the court of public opinion.

Permalink | Comments | Email This Story


Read more here

---
posted at: 12:36am on 14-Sep-2018
path: /Policy | permalink | edit (requires password)
0 comments, click here to add the first
---
---
A Benchmark Of Sorts: Steam's First Fully Uncensored Adult Novel-Game To Be Released In Coming Weeks

Furnished content.


So, it's been nearly three months since Valve announced that it was going with a new policy for the Steam gaming platform that was supposed to basically be hands off, with only "illegal" and "trolling" games being disallowed from the Steam store. As with all things Steam, the end result of what was supposed to be a transparent and simple policy turned into a shitshow, with developers having no idea whether once-banned games would suddenly be allowed, and some developers that were contacting Valve to get their games included were being told that their bans were still in place. There must have been a fair amount of frustration in the developer community, because Steam last week attempted to clear up its vague language in its policy. This attempt to clear things up, of course, cleared up basically nothing.And, yet, the policy marches on. For all of the frustration on the part of developers, it appears as though we have our very first real tangible result, so let's all celebrate the first 100% uncensored adult visual novel title making it to Steam in the coming week or so.
Things were looking dicey for a little while, but it seems like Valve is set to start allowing uncensored adult games onto Steam. Well, some of them, anyway—starting with Dharker Studio's lingerie-centric visual novel, Negligee: Love Stories.Today Dharker announced that the game—previously stuck in limbo while Valve sorted out tools that'd allow users to filter objectionable content—will be coming to Steam on Friday. The developer says it'll be its "first ever 100% uncensored game on Steam" and added that there's "no patch needed."
Whatever you might think of the adult visual novel genre of games, it must be said that this is progress along the road that Valve laid out. A game that once would have been banned no longer is, while the platform has indeed finally begun to put more filtering tools in place, and has also begun requiring that developers be more explicit about which parts of its game are controversial and in what ways. So, unless you want Steam to babysit your sensibilities, this is progress of a kind.Still, getting only to this benchmark after three months doesn't fell all that impressive. Add to that the fact that this is all still a mess for much of the developer community and it's hard to give Valve glowing marks right now.
I reached out to other developers I've spoken to in the past about this issue, and they reported mixed results. Boobs Saga, a "satirical 3D action" game about escaping from a dungeon and probably also boobs, hasn't been approved yet, but developer Georgiy Kukhtenkov told me in a DM that he was asked to fill out the mature content survey, too.Things aren't going so smoothly for James Cox, developer of You Must Be 18 Or Older To Enter, a lo-fi horror game about porn that's not actually porn itself. His game got booted from Steam last year, and he said in an email that he hasn't been able to resubmit it yet.
Anyone who has paid attention to how this story has evolved over the past few months knows that what developers and game makers want more than anything is clarity on what Steam will and will not allow. Perhaps we can write off some of the current struggles to growing pains within the policy, but we certainly don't have clarity just yet.

Permalink | Comments | Email This Story


Read more here

---
posted at: 12:36am on 14-Sep-2018
path: /Policy | permalink | edit (requires password)
0 comments, click here to add the first
---
---
Couple Get Back $10,000 Seized By State Trooper After Local Media Starts Asking Questions

Furnished content.



Here's one way to avoid the lengthy, often-futile process of recovering your assets after they've been seized by the government via civil asset forfeiture. The Charleston Gazette-Mail reports law enforcement suddenly decided to return $10,000 to the couple it seized it from, but only after being asked to comment on the forfeiture. (h/t C.J. Ciaramella)
After the Gazette-Mail reached out to the state police Monday with inquiries about the seizure, and after weeks of [Tonya] Smith calling police, the Jefferson County prosecuting attorney and local politicians, Smith said an officer returned her and [Dimitrios] Patlias' possessions in full Thursday evening.
The couple was traveling from New Jersey to a casino in West Virginia. A West Virginia state trooper rolled the dice on the out-of-state plates and pulled over their car for "failure to drive within [their] lane." From there, the stop became exploratory with the trooper accusing them of smuggling drugs, smuggling cigarettes, or -- following a search of the vehicle -- gift card fraud.
Smith and Patlias had $10,000 in cash between both of them. In addition, they had a number of gift cards, loyalty cards, and cash cards -- all legally obtained -- which the trooper used to shore up the last accusation on the list. Despite being possible fraudsters/smugglers, the trooper handed the pair a warning for the lane violation and let them go on their way. So, they returned to New Jersey with $2 in their pockets.
This set the forfeiture in motion. The couple had 30 days to state a claim to their belongings, otherwise the proceeds would be split between the state police and the prosecutor. The trooper had every incentive to seize everything in the car (which included a cellphone): 90% of proceeds go to the agency that performed the seizure.
As the article points out, this could have been deterred, if not avoided completely. But, unfortunately, a bill requiring convictions for forfeitures died in the state legislature. Despite the incentive-skewing, asset forfeiture still has its advocates who make horrible arguments like this on its behalf:
Those in support of the practice say the ability of law enforcement officers to use forfeiture laws can hamstring drug dealing networks by leaning on their finances, which can be more effective than criminal charges. They also point out that the proceeds can help police buy much-needed equipment.
First, most forfeitures performed in the US involve low dollar amounts, often taken from someone never charged with drug-related crimes. Second, what kind of idiot justifies the seizure of property from people who've never been convicted of a crime by stating that it helps the government buy new stuff for itself? The answer is: only the sort of idiot who can't see how it incentivizes exactly the sort of thing that happened here: a state trooper pulling over an out-of-state driver for a roadside fishing expedition. Nothing about the process deters police officers from shaking down anyone and everyone for valuables so long as they can imagine a criminal origin for the property of citizens.
This worked out well for this couple, who now won't have to spend more than what was seized to get their property returned. Fighting forfeiture is expensive and the outcome is far from guaranteed, even if there's no evidence the seized property was involved in or the byproduct of criminal activity. Officers looking at a 90% payout down the road know this. That's why asset forfeiture -- minus criminal charges -- is the abusive debacle it is today. Nothing about it rewards honest law enforcement work.

Permalink | Comments | Email This Story


Read more here
---
posted at: 12:35am on 13-Sep-2018
path: /Policy | permalink | edit (requires password)
0 comments, click here to add the first
---
---
Success! Roanoke 'Harry Potter Festival' Changes Name To 'Generic Magic Festival' Due To WB's Bullying

Furnished content.


Earlier this summer, we discussed a policy shift at Warner Bros. regarding how it was enforcing its Harry Potter intellectual property that has resulted in the bullying of several fan conventions and gatherings. Events long left alone by WB to enjoy and promote the Potter franchise were suddenly getting threat letters and communications from the studio, informing them that all references to the franchise had to be removed. Many festivals, including one in Philadelphia, chose to simply shut down.Others are going on, however, although perhaps not entirely as originally planned. Now, one might say, they are going on generically planned.
Although much smaller, even Roanoke' Harry Potter Festival has now changed its name. New names, new features, larger spaces and more magical stories can be expected to appear in this year's Generic Magic Festival-- once known as the Harry Potter Festival."We are still celebrating literary magic and a lot of the creatures and potions Rowling uses are ones from mythology that have been used for years," said Tracy Fisher, Roanoke minister of magic for the Generic Magic Festival.
It can be very hard to define something like success, but surely this must qualify for the WB's legal and business departments. Through its capricious bullying efforts, it has managed to turn a convention of fans of its product into something so generic so as to include the word in its festival's name. Yay? Those attending will still know exactly what they're there for, with the only real changes to this year's festival being the name, the amount of work organizers now have to do thanks to the changes, and likely some anger towards the studio from the festival's participants.
Craig Slomczewski, creator of the magical objects and that you'll see around the festival, tells 10 news that the copyright infringement limitations made this year's event a challenge to design. "It seemed like an impossible task because you are used to what you see in the movies and it makes you think out of the box that much more," Slomczewski said.
Truly, today, justice has been done.

Permalink | Comments | Email This Story


Read more here

---
posted at: 12:35am on 13-Sep-2018
path: /Policy | permalink | edit (requires password)
0 comments, click here to add the first
---
---
Valve Clears Up Nothing With Its Latest Explanation Of What Games It Will Ban As 'Troll Games'

Furnished content.


You will recall that several months back, Valve released a statement outlining what it considered to be sweeping changes to its game curation duties. While the company made a great deal of forthcoming tools on the Steam store for filtering game searches, pretty much everyone focused on the platform's claim that it would no longer keep any game off its platform unless it was "illegal or a troll game." That, of course, still left all kinds of ambiguity as to what is and is not allowed on the platform and it provided a wide avenue through which Steam could still drive its oversight truck. This led to our having a podcast discussion in which I pointed out repeatedly that this was every bit as opaque a policy as the one that proceeded it, which was followed by the real-world example of developers across the spectrum pointing out that they in fact had no idea what the policy actually meant. In other words, the whole thing has generally been an unproductive mess.A mess which Valve tried to clean up this past week in an extensive blog post on its site which attempted to define what it meant by "troll games." As the folks at Ars point out, this attempt at clarity is anything but. Much of what Valve lays out as "troll games" makes sense: scam games that work Steam's inventory system, or try to manipulate developer Steam keys, or games that are simply broken due to a lack of seriousness on the part of the developer. But then it also said the definition included what most people thought of in the original announcement: games that "just try to incite and sow discord."
Valve's Doug Lombardi said at the time that Active Shooter was removed from Steam because it was "designed to do nothing but generate outrage and cause conflict through its existence." That designation came despite the fact that the developer said the game was "a dynamic SWAT simulator in which dynamic roles are offered to players" and that he would "likely remove the shooter's role in the game by the release" after popular backlash to the idea.As the developer noted at the time, too, "there are games like Hatred, Postal, Carmageddon and etc., which are even [worse] compared to Active Shooter and literally focuses on mass shootings/killings of people."
It's as good an example as any for pointing out what has always been true about art forms: one person's inflammatory content is another person's artistic genius. More worrisome, Valve's own words on its policy put the company squarely in the business of mind-reading, with its post suggesting that troll developers are those that aren't actually interested in making or selling a game. It relies on Valve's own analysis of a developer's "good faith" in putting forth the game.
While good-faith developer efforts can obviously lead to "crude or lower quality games" on Steam, Valve says that "it really does seem like bad games are made by bad people." And it's those bad games from bad people that Valve doesn't want on Steam.Absent a mind-reading device, determining a developer's motives isn't an easy task. Defining what separates a good faith effort to sell a game from a "troll" involves a "deep assessment" of the developer, Valve says, including a look at "what they've done in the past, their behavior on Steam as a developer, as a customer, their banking information, developers they associate with, and more."
We could spend a great deal of time discussing how qualified Valve is in making these determinations, or what value such curation provides for a platform like Steam. Or we could talk instead about whether this treatment sets video games back a notch or two as an art form, with corporate oversight playing the role of evaluating each artist's intent.But the real lesson here is that, whatever you think of Valve's definitions above, it is clear as day that these explanations are not in line with the overall message in Valve's original notice of the change in policy. The company explicitly said at that time that it didn't believe it should be in the business of deciding what types of games with what types of content users should see on the platform. The whole point of this was for wide inclusion, whereas it seems really hard to see any daylight from this updated explanation and Steam's historical curation policy. Valve still gets to decide what goes on the platform.So many words and so much time for so little effect, in other words.

Permalink | Comments | Email This Story


Read more here

---
posted at: 12:35am on 12-Sep-2018
path: /Policy | permalink | edit (requires password)
0 comments, click here to add the first
---
---
The Intellectual Dishonesty Of Those Supporting The Existing Text Of The EU Copyright Directive

Furnished content.


As the EU gets ready to vote (again) on various amendments for the EU Copyright Directive, there has been an incredibly dishonest push by supporters of the original directive (often incorrectly claiming they're thinking of creators' best interests), to argue that the warnings of those who think these proposals are dangerous are misleading. What they are doing is unfortunate, but it deserves to be called out -- because of just how dishonest it is. They usually involve misrepresenting the law and its impact in order to completely misrepresent what will happen.There are numerous examples of this in practice, but I'll use this article in the German site FAZ as just one example of the kind of rhetoric being used, as it is an impressively intellectually bankrupt version of the argument I'm seeing quite a bit lately. It was written by a guy named Volker Rieck who has shown up in a bunch of places attacking critics of the EU Copyright Directive. He apparently runs some sort of anti-piracy organization, which perhaps shouldn't be surprising. But, that doesn't excuse the sheer dishonesty of his arguments.
Very early in the process, the only MEP from the Pirate Party, Julia Reda, began to fight the propositions. For her campaign, she made very strong use of distortion and simplification. The word "link tax"..., by way of which Reda wanted to stop Article 11 of the policy, may be catchy, but there is something unwittingly comical to the earnest suggestion that there is a tax, collected by the tax office, on using links to online pieces of writing.
This is... odd. The word "tax" is used in a variety of contexts to show excess costs of certain proposals. Nothing about it deliberately suggests a "tax office" will be involved. But the "link tax" is quite real. The whole point of Article 11 is to create a new form of license -- required for certain sites to have to pay for nearly every use of media content. Let's be clear, because it often gets lost in the discussion: all of this content is already covered by copyright. At issue is whether or not one can link to it and include a short summary of the contents without first having to pay a license above and beyond what they would have to pay to license the content itself. And this is not an ambiguous issue. In the latest draft of the proposal from MEP Axel Voss it's pretty explicit that the link tax is about "obtaining fair and proportionate remuneration for such uses." The following is directly from the text of Voss's proposed amendment (which is more or less the "default" plan for the Copyright Directive as he's the main MEP behind the Directive):
Online content sharing service providersperform an act of communication to the publicand therefore are responsible for theircontent and should therefore conclude fairand appropriate licensing agreements withrightholders.
It is absolutely a tax to require a license for such uses. And while Voss has included this escape clause saying that this "does notextend to acts of hyperlinking with respect to press publications" it is left entirely vague as to how to distinguish when a link with some basic link text is allowed without a license and when it needs to be licensed. Indeed, Voss's only real limitation is that the rules "shall not extend to mere hyperlinks, which are accompanied by individual words." Individual words. What goes beyond "individual"? Considering that individual means "single" or "one," it seems clear that under Voss's definition, accompanying a link with two words, may now subject you to requiring a license to link. This is even worse than the awful German law, which only required licenses on something beyond "short" phrases (where even that was not clearly defined).Back to the awful FAZ piece:
The polemical buzzword "upload filter", to oppose Article 13 of the policy, wasn't much better. Upload filters are not, and were never, part of the proposal, but the word works well in fueling fears. Indeed, Julia Reda managed to convince some of her supporters that if the policy on copyright law is passed, everything on the internet will be filtered, and memes - yes, those beloved memes - will be forbidden altogether.The fact that the policy says something completely different was of no more than marginal interest. According to the actual proposal, web platforms - and only web platforms - would have been obliged to enter into license agreements with the individual right owners of user-uploaded content or the copyright collectives by which the content is maintained.
This is particularly galling in just how dishonest it is. Saying that this won't impact users, but merely platforms, is bullshit. How do most users communicate these days? On platforms. And saying that platforms then have to license all content, as if the "cost" of that is not then passed along to the users. And that "cost" isn't just in monetary terms. It will, undoubtedly be in terms of perfectly non-infringing works completely taken offline, either because of accidental identification or malicious takedown efforts.Sure, some people could try to post content on their own sites, but how long will it take until those who support Article 13 move down the stack and argue that hosting companies who allow users to host their own websites are in the same classification as the platforms who are required to obtain licenses under the law?It gets worse:
In this scenario, it's the platforms who are responsible for license payments; users have nothing to do with it.
I mean, come on. The platforms are the arbiters of end-users speech in this case. Of course users have everything to do with it. If it's too costly, the platforms will default to blocking the content, rather than allowing it to happen. And, again, any costs will be passed on from the platforms to the users in some form or another.
It would simply have meant a duty for the platforms to be transparent in order to comprehensively account for the licensing and to correctly forward the payments to the respective right owners. If a platform didn't want to enter such a license agreement, the EU policy would at least hold that platform responsible to keep its own website clean. How it achieves that is up to the platform itself, as long as it prevents copyright infringements.
This is also particularly dishonest. If a platform doesn't want to enter into such a license... they would be responsible for keeping their website clean. And how would they possibly do that? They'd be required to pay for an incredibly expensive (and ineffective) upload filter. So to claim that this isn't a proposal for upload filters is utter nonsense.Also, the whole "it's up to the platform, as long as it prevents copyright infringement" is fantasy land thinking, as if there's some solution that magically stops all copyright infringement. Whoever wrote this is incredibly dishonest or ignorant of how the world works. There is no solution that prevents all copyright infringement -- other than not existing at all.
Unfortunately, though, many of those who have joined the discussion have refused to put in the intellectual effort to read the proposal in its updated form and understand its intention. This goes for everyone all the way from web associations of political parties to journalist Sascha Lobo, who wrote of "censorship machines"... in "der Spiegel". If only they had read what they publicly decry! Then maybe they would have realised that for the first time, users of platforms that don't license content would have had substantial leverage, including a right to mediation in the case of the blocking of content. At that point, at the latest, it should have become clear that the term "censorship" misses the mark. Perhaps it was simply too complicated to get hold of and understand the current version of the document?
Leverage? What leverage? If the law requires you not to allow any infringement, you have no leverage at all. Second, the concern about censorship is not at all made up. We know it's real because we see it happen all the time under existing notice-and-takedown regimes, which are significantly less extreme and less draconian than what's required under Article 13. The censorship comes from platforms seeking to avoid significant liability (and costly trials). They are incentivized (heavily) into taking down content to avoid the risk and liability. And thus, they will take down lots and lots of content rather than risk it -- especially when held to ridiculous standards like preventing all infringement from appearing on their platforms.The dishonesty continues:
But let's talk about the platforms, since they are the ones affected by this. More specifically, let's talk about one of the most successful platforms: Youtube. It's exclusively platforms like Youtube that the policy addresses. Not start-ups, not online shops, and not open source platforms.
This is blatantly untrue. As we noted back in July, those behind the EU Copyright Directive explicitly said the opposite. Here's what they said:
Any platform is covered by Article 13 if one of their main purposes is to give access to copyright protected content to the public.It cannot make any difference if it is a small thief or a big thief as it should be illegal in the first place.Small platforms, even a one-person business, can cause as much damage to right holders as big companies, if their content is spread (first on this platform and possibly within seconds throughout the whole internet) without their consent.
That's from the Committee who voted on the Directive. So to say it only targets platforms like YouTube when the crafters of the law itself say that it applies to small platforms and even one-person businesses, shows just how dishonest supporters are concerning all of this. Separately, it's obvious that it doesn't just apply to YouTube because YouTube already complies with Article 13 via things like ContentID. To argue that the law is targeting them is ridiculous. Why write an entire new law to just say "that thing you're already doing, yeah, keep that up." The author of the FAZ piece then goes on to talk all sorts of nonsense about Content ID.
For years, Youtube has used a system called Content ID, which allows right owners who have uploaded their content to the platform to decide what happens to it if and when it's used. This ranges from monetarisation - if, for instance, a user uploads a video which includes music, the right owner of that music receives a portion of the video's ad revenue - to the blocking of the video. Above all else, it's meant to prevent third parties from making money using other people's content.But it gets better still. A system called Copyright Match, which Youtube developed for its channel owners, is just now ready to be put into practice. It is, as it were, a "Content ID" light, and is mainly intended to assist Youtubers in reacting to identical videos. The user who uploaded the video first automatically receives a message and gets to decide what happens to the duplicate, including the possibility to block it.Is there anybody out there who'd brand this "censorship"? Apparently not - after all, there have been no demonstrations against Content ID and Copyright Match. We haven't seen public outrage against Youtube's "censorship machine".
Anyone claiming that there hasn't been outrage over ContentID taking down all sorts of legitimate content simply has no legitimate argument for being part of this debate. There has been massive and sustained outrage over ContentID and how it takes down all sorts of legitimate content. We've had probably over a dozen posts on Techdirt alone of bogus takedowns via ContentID, and people have been highlighting the problems of ContentID leading to inappropriate censorship going back nearly a decade.If someone is going to insist that (1) Article 13 only targets platforms like YouTube, even when the authors of the law insist that's not true, and (2) state that no one complains about ContentID takedowns, they have no business arguing that the attacks on the EU Copyright Directive are untruthful. They are ignorant or lying. Neither is a good look.The rest of the article is out-and-out conspiracy theory talking, including (I kid you not) accusations of George Soros' involvement in fighting against the Copyright Directive. And yet, amazingly, some people are taking this shit seriously. It is not serious. It is blatantly dishonest and should be treated as such.

Permalink | Comments | Email This Story


Read more here

---
posted at: 12:35am on 12-Sep-2018
path: /Policy | permalink | edit (requires password)
0 comments, click here to add the first
---
---
Officer Who Killed Unarmed Man Now Teaching Officers How To Go About The Difficult Business Of Being Alive

Furnished content.



If a cop shoots an unarmed citizen, nothing much happens to the cop. Maybe some paid vacation. Maybe a desk stint. Maybe an internal investigation will deliver a "no policy violated" determination months down the road. Maybe a DA will make a disinterested presentation to an uninterested grand jury and shrug about how no charges will be forthcoming. Sometimes cops quit rather than face investigations. Sometimes cops quit rather than get fired. Every so often, a cop does time, but it's such a rarity it's viewed as breathtaking turn of events.
What no one really expects from this predictable life cycle is someone upcycling their homicide into an instructional career. That's what former Tulsa police officer Betty Jo Shelby is doing. Two years ago, Shelby shot an unarmed Terence Crutcher during a traffic stop, rationalizing the shooting by claiming he was exhibiting "zombie-like behavior." Can't have zombies without a corpse, so Shelby shot Crutcher, killing him. Another officer on the scene only felt the need to deploy a taser, making Shelby's stated fear much more subjective than objective. The other three officers did not open fire or deploy their tasers.
Unlike a lot of cops, Shelby was actually tried for first-degree manslaughter. She was acquitted before quitting the Tulsa PD rather than take a desk job. She has since returned to law enforcement as a Sheriff's deputy in Rogers County (OK) and is apparently focusing some energy on an extremely dubious sideline.
Two years after she fatally shot an unarmed black man in Tulsa, Betty Jo Shelby, now a police officer in an adjacent county, is teaching a course on how to "survive such events" — legally, emotionally and physically. The course, as she explained it to a local ABC affiliate, equips officers to withstand the effect — named for the Missouri city convulsed by the 2014 shooting of a black teenager — "when a police officer is victimized by anti-police groups and tried in the court of public opinion."
Ah, I see some of the most powerful government employees in the nation will be receiving instruction on how to be better victims. I guess being more alive than the bullet-filled decedent just doesn't cut it anymore. And let's not forget the all-powerful "court of public opinion," which is unable to convict officers for manslaughter (or other criminal charges), much less ensure officers are held accountable for questionable force deployments.
The value of the class is likely equal to its entry fee:
According to a state website, the training, which is certified by the Oklahoma Council on Law Enforcement Education and Training, or CLEET, "will describe some of the challenges in dealing with the aftermath of a critical incident such as Officer Involved Shooting. Participants will be exposed to many of the legal, financial, physical, and emotional challenges which may result from a critical incident." The free course lasts four hours, including two "Mental Health Hours."
Some of this information may be useful, but it's probably best imparted by lawyers, therapists, financial advisors, and other professionals with a bit more distance between them and the killing of an unarmed man. As if the whole thing weren't tone deaf enough, Deputy Shelby is bringing her class to Tulsa -- the city that employed her when she killed Terence Crutcher.
Shelby is being met with protests from locals who aren't interested in having a killer cop pass on her "wisdom" to her former coworkers. They have a point. Shelby shouldn't really be instructing other officers in anything, much less doing so in the same city where her training apparently failed her. While it was determined Crutcher was under the influence when he was shot (possibly explaining the "zombie-like" behavior), he was moving away from Shelby at a zombie-like pace only deemed threatening enough for a taser deployment by another officer at the scene.
After an acquittal and new job, Shelby is taking her cross from PD to PD to tell officers how they, too, can go about the difficult job of living after taking that option away from others. That anyone's willing to host this is an indictment of those agencies. That the one that put her on desk duty post-shooting would do so -- knowing it would have this effect on locals and the survivors of Terence Crutcher -- is simply appalling.

Permalink | Comments | Email This Story


Read more here
---
posted at: 12:35am on 11-Sep-2018
path: /Policy | permalink | edit (requires password)
0 comments, click here to add the first
---
---
Europe's New 'Plan S' For Open Access: Daft Name, Great News

Furnished content.


The journey towards open access has been a long one, with many disappointments along the way. But occasionally there are unequivocal and major victories. One such is the new "Plan S" from the inelegantly-named cOALition S:
On 4 September 2018, 11 national research funding organisation, with the support of the European Commission including the European Research Council (ERC), announced the launch of cOAlition S, an initiative to make full and immediate Open Access to research publications a reality. It is built around Plan S, which consists of one target and 10 principles.cOAlition S signals the commitment to implement, by 1 January 2020, the necessary measures to fulfil its main principle: "By 2020 scientific publications that result from research funded by public grants provided by participating national and European research councils and funding bodies, must be published in compliant Open Access Journals or on compliant Open Access Platforms."
The plan and its ten principles (pdf) are usefully summed up by Peter Suber, one of the earliest and most influential open access advocates, as follows:
The plan is admirably strong. It aims to cover all European research, in the sciences and in the humanities, at the EU level and the member-state level. It's a plan for a mandate, not just an exhortation or encouragement. It keeps copyright in the hands of authors. It requires open licenses and prefers CC-BY. It abolishes or phases out embargoes. It does not support hybrid journals except as stepping stones to full-OA journals. It's willing to pay APCs [Article Processing Charges] but wants to cap them, and wants funders and universities to pay them, not authors. It will monitor compliance and sanction non-compliance. It's already backed by a dozen powerful, national funding agencies and calls for other funders and other stakeholders to join the coalition.
Keeping copyright in the hands of authors is crucial: too often, academics have been cajoled or bullied into handing over copyright for their articles to publishers, thus losing the ability to determine who can read them, and under what conditions. Similarly, the CC-BY license would allow commercial use by anyone -- many publishers try to release so-called open access articles under restrictive licenses like CC-BY-NC, which stop other publishers from distributing them.Embargo periods are routinely used by publishers to delay the appearance of open access versions of articles; under Plan S, that would no longer be allowed. Finally, the new initiative discourages the use of "hybrid" journals that have often enabled publishers to "double dip". That is, they charge researchers who want to release their work as open access, but also require libraries to take out full-price subscriptions for journals that include these freely-available articles.Suber has a number of (relatively minor) criticisms of Plan S, which are well-worth reading. All-in-all, though, this is a major breakthrough for open access in Europe, and thus the world. Once "admirably strong" open access mandates like Plan S have been established in one region, others tend to follow in due course. Let's just hope they choose better names.Follow me @glynmoody on Twitter or identi.ca, and +glynmoody on Google+

Permalink | Comments | Email This Story


Read more here

---
posted at: 12:35am on 11-Sep-2018
path: /Policy | permalink | edit (requires password)
0 comments, click here to add the first
---
---
This Week In Techdirt History: September 2nd - 8th

Furnished content.


Five Years AgoThis week in 2013, the NSA revelations continued with the discovery that the US was launching hundreds of cyberattacks and that AT&T had employees embedded in the government to provide real-time phone call searches. The various excuses and half-measures were coming frequently, with a former agency boss saying surveillance is important but the NSA should just lie less, President Obama saying the NSA needs more checks and balances while simultaneously claiming the existing ones are working well, and the agency itself asserting that it only spies on bad people while leaving open a giant loophole that covers spying on everyone else.Ten Years AgoThis week in 2008, there were two huge launches from Google: they introduced the Chrome browser, and the Android Market for apps (which they touted heavily as being more open than Apple's App Store. AT&T was bragging about the pursuit of patents while US Customs was raiding trade show booths over patent infringement. Facebook was, rather heavyhandedly, blocking all links to the very useful resource of BugMeNot. And we were starting to see how the proliferation of GPS-enabled devices was becoming a tool of the police.Fifteen Years AgoThere was a big launch this week in 2003 as well, with the folks behind Kazaa (who had also recently made the ill-advised choice to send DMCA notices to Google) launched the soon-to-be-nearly-ubiquitous Skype. It was also the very early days of the RSS protocol, and our post questioning whether it was a bit overhyped somehow got us lumped in with the supposed "RSS backlash". Meanwhile, the RIAA was preparing to upgrade its legal campaign from subpoenas to actual lawsuits, while also offering a hilarious amnesty program for anyone who would sign a file sharing confession and delete all their songs.

Permalink | Comments | Email This Story


Read more here

---
posted at: 12:34am on 09-Sep-2018
path: /Policy | permalink | edit (requires password)
0 comments, click here to add the first
---
---
Court Denies Politician's Attempt To Dismiss Lawsuit Over Banning Critics From His Facebook Page

Furnished content.



Late last year, Maine governor Tom LePage was sued by the ACLU and two of the state's residents. It wasn't over his vocalized desire to shoot a local political cartoonist or his tone deaf handling of the Net Neutrality debate. This lawsuit deals with LePage's moderation of his official Facebook page. LePage (or more likely, his staff) swing the banhammer pretty freely, blocking users and deleting critical comments.
If LePage is using this Facebook page as an official extension of the governor's office, he can't engage in this kind of moderation without doing damage to the First Amendment. LePage has tried to claim the page isn't official, but it's been used to deliver official statements from his office. In addition, the page states it's Lepage's "official" page, and the page itself has been "verified" as official by Facebook, which requires the input of LePage and his office to make his official page official.
So, when LePage argues it's just some sort of unofficial campaign page with no ties to his current position in the government -- as he did in his motion to dismiss -- it's a Hail Mary play. The court isn't going to buy these assertions, not when there's plenty of evidence pointing to the Facebook page's officialness. For an official mouthpiece of a government entity, blocks and bans of critics aren't just a PR black eye, it's likely a First Amendment violation as well.
In addition, as the court points out in its ruling [PDF], claiming all content posted by third parties as comments will somehow be construed by page visitors as government speech is just as ridiculous as claiming the page isn't official. (h/t Adam Steinbaugh)
Based solely on the allegations in the Complaint, the Court must disagree with the premise that all of the information on the Governor's Facebook page constitutes his speech. The posts on the Facebook page are labeled with the name of the person who posted them, and the Governor's speech—his posts—is distinct from the private citizen posts.

[T]he Court is similarly unpersuaded that the Governor incorporates or adopts the comments and posts of others as his own speech simply by not deleting them after the speakers post them to his page. Such posts are readily distinguishable from a city's acceptance of a donated monument for display in a public park or a town's inclusion of private-company hyperlinks on the official town website—both of which have been held to be government speech. Pleasant Grove City, 555 U.S. at 468; Sutliffe, 584 F.3d at 330. Citizens posting to the "Paul LePage, Maine's Governor" page control the content and timing of their post without any prior review from the Governor. The page acts a passive conduit for the posts.
The ruling goes on to point out that having dissenting views on his page in no way prevents Governor LePage from getting his message out. Even without moderation, page visitors cannot "drown out" official posts or otherwise engage in a heckler's veto, thus affecting the governor's First Amendment rights. Visitors do not control the page and aren't able to post anything other than comments or questions. LePage's free speech is as free as ever, even if he can't control what others say when commenting on his posts.
The court is also unimpressed with LePage's argument that banning dissenting commenters or deleting critical comments is somehow protected speech. As the court sees it, considering the facts it has on hand, the only speech getting squelched is that of page visitors -- and apparently only those who have nothing nice to say about the governor or his messages.
The Governor does not dispute the Plaintiffs' claims that his deletion of their posts and banning of them from his page constituted viewpoint discrimination. Given this and the Court's conclusion that forum analysis does apply, the Court finds that the Plaintiffs plausibly stated a claim for violation of their free speech rights under the First Amendment.
The governor isn't going to come out of this case looking any better, even if he might secure tiny wins on small procedural points. Rather than simply cease deleting critical comments and banning critics, the governor has chosen to fight for his "right" to oppress dissent via an apparently official government page. That's really all you need to know about LePage's respect for the First Amendment. It's kind of sickening a government figure would try to argue banning critical speech is protected under the same First Amendment rights he would deny to those engaging with his page.

Permalink | Comments | Email This Story


Read more here
---
posted at: 12:34am on 08-Sep-2018
path: /Policy | permalink | edit (requires password)
0 comments, click here to add the first
---
---
Express Homebuyers Wins Again As Court Decides Its Allowed To Have Opinions

Furnished content.


We just recently discussed the very good ruling by Judge T.S. Ellis in a trademark lawsuit between Express Homebuyers USA and WBH Marketing Inc. over the latter's once-valid trademark, "We Buy Houses." Ellis not only concluded that Express Homebuyers' advertising that it too "buys homes" was not trademark infringement, but also went so far as to proclaim that WBH's mark was generic and invalidated it. The generic nature of the mark was obvious and it's a wonder the USPTO ever approved it, but in the end the ruling was good.Separately, WBH sued Express Homebuyers for false advertising, trade libel, and conspiracy as well. Much of these accusations either relied on the trademark WBH once held or targeted Express Homebuyers' discussion of the dispute in public. In yet another good ruling from Ellis, however, those claims were all tossed out as invalid.
In a fifteen-page written opinion, Judge T.S. Ellis, III of the Eastern District of Virginia concluded that WBH failed to present any facts to support its damages claims. On the false advertising claims, Judge Ellis found that WBH failed to establish any correlation between the alleged false statements and actual harm to WBH. Citing the testimony of its CEO, Jeremy Brandt, WBH could not establish and did not know "who chose not to contact or do business with WBH" in light of the alleged false advertisements.The court also found that statements such as WBH was "wrong" in enforcing its trademarks, and that WBH was a "trademark bully" were non-actionable opinions because they were nothing more than EHB's "subjective assessment of WBH's commercial activity." Indeed, the court noted that the undisputed facts established that Jeremy Brandt made statements such as "That's how we roll. Facebook page – gone." Additionally, Dev Horn, another executive at WBH, stated that WBH needed to "scare the sh*t" out of certain real estate investors and that WBH should "GET THOSE MOTHER F*****S," referring to specific real estate investors.
In other words, not only is Express Homebuyers allowed to have an opinion about the legal proceedings WBH forced it into, but those opinions have been validated now by the court. Not only is it allowed to call WBH a trademark bully, but Ellis seems to agree with that opinion. With trademark bullying far too often being a successful enterprise for large companies, it's quite nice to see one get knocked around in court like this. Not out of pure pleasure, of course, but for what such rulings should signal to the larger trademark bullying community out there.Thankfully, with this ruling, it seems this entire dispute has now come to a close, with WBH losing at every turn.
Because those claims were dismissed, the court likewise dismissed WBH's claims for business and common law conspiracy under Virginia law, concluding that there was no underlying legally actionable conduct.Brad Chandler, CEO of Express Homebuyers, said, "I'm big on justice in the world and today justice has been served for Express Homebuyers and real estate investors across the United States."
That's exactly correct. Rulings going the other way would have put one hell of a burden on the real estate industry in America writ large.

Permalink | Comments | Email This Story


Read more here

---
posted at: 12:34am on 08-Sep-2018
path: /Policy | permalink | edit (requires password)
0 comments, click here to add the first
---
---
Bonkers Attorney's Fees Ruling Results In SDCC Getting $4 Million Out Of SLCC AFter $20k Jury Award

Furnished content.


The last time we checked in on the trademark dispute between the San Diego Comic-Con and the Salt Lake Comic Con, we were in the wake of the jury's decision that SLCC did in fact violate the trademark rights of the SDCC by daring to use the term "Comic Con." We pointed out at the time that this is pretty plainly insane as a matter of trademark law, both because of the generic nature of festivals all over the country using some version of "comic con" in their names and the fact that the term itself is almost purely descriptive, being a shortened version of "comic convention", which is what all of these shows are. While the verdict didn't come down as predicted, the jury did manage to only award SDCC $20k in damages, finding that the infringement was not willful. The last checkpoint in the case was SDCC petitioning to get attorney's fees out of SLCC and to prevent it from calling itself a "comic convention."Well, Judge Anthony Battaglia has ruled on both requests and, holy shit, he both granted most of the injunction requests and somehow managed to award $4 million dollars in attorney's fees to SDCC in a case that resulted in a $20k judgement.
In yet another victory for Comic-Con in its long-running battle over the rights to its name, a San Diego judge has ordered organizers of Salt Lake City's comic convention to pay nearly $4 million in attorney fees and costs.The ruling Thursday by U.S. District Judge Anthony Battaglia also granted a permanent injunction barring the Salt Lake convention from using various versions of San Diego Comic-Con's trademarked names, a decision that eventually could have a more wide-ranging impact on other conventions that continue to incorporate variations of the Comic-Con name.
Battaglia justified the high dollar award by claiming that the case was "exceptional" in nature, essentially arguing that SLCC's defense was needlessly robust in ways that caused SDCC to have to spend more on its legal fees than it otherwise would have. That justification appears to ignore the reality of the situation, one in which SLCC for some reason had to defend its use of a shortened descriptor for the exact kind of show it was putting on. The injunction is somehow even more insane, with the court barring a comic convention from calling itself by any name that remotely approaches the term "comic-con" except for the term "comic convention", from which that shortened term is directly derived. In other words, a comic convention can call itself a "comic convention" but not a "comic con." That "vention" appears to be doing a great deal of heavy lifting in Battaglia's mind.SLCC, of course, immediately signaled its intent to appeal.
"We do not expect a $4 million attorney fee award predicated on a $20,000 jury verdict to survive appellate review," they said. "We have instructed our attorneys to begin working on an appeal to the Ninth Circuit — while we prepare for what we expect to be our best event ever, starting September 6."
The money is one thing, but the injunction is what will really have an impact for other conventions throughout the country. Suddenly, SDCC has a legal win that includes forcing another comic convention in another state to not be able to accurately call itself anything other than a "comic convention" specifically, with all other variations on that term being verboten. That sound you hear right now is hundreds of organizers of comics festivals falling out of their chairs.Hopefully this all gets corrected on appeal.

Permalink | Comments | Email This Story


Read more here

---
posted at: 12:34am on 07-Sep-2018
path: /Policy | permalink | edit (requires password)
0 comments, click here to add the first
---
---
United Airlines Made Its App Stop Working On My Phone, And What This Says About How Broken The Mobile Tech Space Is

Furnished content.


This post isn't really about United Airlines, but let's start there because it's still due plenty of criticism.One day my phone updated the United App. I forget if I had trusted it to auto-update, or if I'd manually accepted the update (which I usually do only after reviewing what's been changed in the new version), but in any case, suddenly I found that it wasn't working. I waited a few days to see if it was a transient problem, but it still wouldn't work. So I decided to uninstall and reinstall, and that's where I ran into a wall: it wouldn't download, because Google Play said the new version wasn't compatible with my phone.Wait, what? It used to run just fine. So I tweeted at United, which first responded in a surprisingly condescending and unhelpful way.

Sometime later I tweeted again, and this time the rep at least took the inquiry seriously. Apparently United had made the affirmative choice to stop supporting my Android version. And apparently it made this decision without actually telling anyone (like, any of their customers still running that version, who might not have updated if they knew they would have to BUY A NEW PHONE if they wanted to keep running it).Ranting about this on Twitter then led to an interesting argument about what is actually wrong with this situation.But let's not let United off the hook too soon. First, even if United were justified in ceasing to support an Android 4.x capable app, it should have clearly communicated this to the customers with 4.x phones. Perhaps we could have refused the update, but even if not, at least we would have known what happened and not wasted time troubleshooting. Plus we would have had some idea of how much United valued our business...Second, one of the points raised in United's defense is that it is expensive to have to support older versions of software. True, but if United wants to pursue the business strategy of driving its customers to its app as a way of managing that relationship, then it will need to figure out how to budget for maintaining that relationship with all of its customers, or at least those whose business it wants to keep. If providing support for older phones is too expensive, then it should reconsider the business decision of driving everyone to the app in the first place. It shouldn't make customers subsidize this business decision by forcing them to invest in new equipment.And then there was the third and most troubling point raised in United's defense, which is that Android 4.x is a ticking time bomb of hackable horror, and that any device still running it should be cast out of our lives as soon as possible. According to this argument, for United to continue to allow people to use their app on a 4.x Android device would be akin to malpractice, and possibly not even be allowed per their payment provider agreements.At this point we'll stop talking to United, because the problem is no longer about them. Let's assume that the security researchers making this argument are right about the vulnerability of 4.x and its lack of support.The reality is, THE PHONES STILL WORK. They dial calls. They surf the web. They show movies. Display ebooks. Give directions. Hold information. Sure, at some point the hardware will fail. But for those wrapped in good cases that have managed to avoid plunging into the bath, there's no reason they couldn't continue to chug on for years. Maybe even decades. In fact, the first thing to go may be the battery - although, thanks to them often not being removable, this failure would doom the rest of the device to becoming e-waste. But why should it be doomed to becoming e-waste a moment before it actually becomes an unusable thing? Today these phones are still usable, and people use them, because it is simply not viable for most people to spend several hundred dollars every few years to get a new one.And yet, in this mobile ecosystem, they'll need to. Not only to keep running the software they depend on, but to be able to use the devices safely. The mere ability to function no longer is enough to delineate a working device from a non-working one. The difference between a working device and a piece of trash is what the OS manufacturer deems it. Because when it says it's done maintaining the OS, then the only proper place for a phone that runs it is a landfill.It is neither economically nor environmentally sustainable for mobile phones to have such artificially short lifespans. "Your phone was released in 2013!" someone told me, as if I'd somehow excavated it from some ancient ruin and turned it on. It's a perfectly modern device (in fact, this particular phone in my possession came into use far more recently than 2013), still holds a reasonable charge, and is perfectly usable for all the things I use it for (well, except the United app...). So what do you mean that I can't use it? Or that any of the other millions if not billions of people in the world running Android 4.x phones can't use them?There are lots of fingers to point in this unacceptable state of affairs. At app makers who refuse to support older OSes. At app makers who make us use apps at all, instead of mobile web applications, since one of the whole points of the Web in the first place was to make sure that information sharing would not be device- or OS-dependent. At carriers who bake the OS into their phones in such a way that we become dependent on them to allow us OS updates. At the OS manufacturers who release these systems into the wild with no intention of supporting them beyond just a few years. And to various legal regimes (I'm looking at you, copyright law) that prevent third parties from stepping in to provide the support the OEM providers refuse to anymore. Obviously there are some tricky issues with having a maintenance aftermarket given concerns with authentication, etc., but we aren't even trying to solve them. We aren't doing anything at all, except damning the public to either throw good money after bad for new devices that will suffer the same premature fate, or to continue to walk around with insecure garbage in their pockets. And neither is ok.

Permalink | Comments | Email This Story


Read more here

---
posted at: 12:34am on 07-Sep-2018
path: /Policy | permalink | edit (requires password)
0 comments, click here to add the first
---
---
And Now Comes The Pushback As One ROMs Site Is Challenging Nintendo's Takedown Of ROM Sites

Furnished content.


Over the past few weeks, we've discussed Nintendo's tortured relationship with fans of its retro offerings. As a starting point, after years of pretty much ignoring the demand for retro games offered for earlier versions of its consoles, Nintendo finally produced an offering for retro consoles loaded with some but not all of the games from the eight and sixteen bit eras. Before this official offering, Nintendo's ignoring the market had for years produced a wide range of websites that allowed gamers to engage in their nostalgia by playing old games no longer available via emulators and ROMs of those games. Nintendo's retro consoles successfully competed with these free games by producing a great product. Despite that success, Nintendo has since gone on a campaign against some of the highest profile ROM sites out there, suing some and allowing that lawsuit to serve as enough of a threat to simply get other sites to voluntarily take Nintendo ROMs down. These sites, which had essentially served to compile and record video game history that Nintendo refused to do itself, suddenly began disappearing.There was always going to be some kind of a backlash to this. And, now, one site is signaling that its ready to fight Nintendo, going so far as to taunt the company with a forthcoming offering for retro game ROMs.
While these decisions are understandable, not everyone is equally impressed by the show of legal force. The niche pirate site 'Good Old Downloads,' for example, sees the ROMs controversy as a good opportunity to expand its catalog. With retro games. The new section is "coming soon" according to the site's homepage. While no further details are listed, it is now linked to a Tweet which makes it rather clear what motivated 'Good Old Downloads' to add retro-titles. The tweet embeds a video showing recent press coverage of the Nintendo lawsuit and the related shutdowns. Towards the end, it shows a clip from "Age of Ultron" where Thanos' face is replaced by the site's logo."Fine, I'll do it myself," he says.
Now, let's be clear about a couple of things. First, Good Old Downloads is absolutely a site for pirating video games. It's unambiguous in that. Nothing in this post is to suggest that what the site is doing is legal, or even morally okay. It isn't. What should be clear is that the site's move comes as the we're still waiting for a settlement between Nintendo and the ROMs site and in the immediate wake of other sites taking their own ROMs down. In other words, this is the first but almost certainly not the last site to dig its heels in and challenge Nintendo's takedown efforts.Which is ultimately the point of this post: Nintendo's focus on putting a genie back in the bottle when that will never happen is both futile and pointless. Pointless because Nintendo is already successfully competing with these ROM sites. And futile because these files are still available roughly everywhere on the internet.
That said, ROMs haven't been particularly hard to find through traditional pirate sources. For example, shortly after Nintendo announced its lawsuit, one Demonoid user uploaded torrents featuring thousands of ROMs to the site, including tiles belonging to the Japanese game giant.
This isn't even whac-a-mole. It's more like trying to fill up the ocean with all the grains of sand on the beach. There's a great deal of work to be done to keep you busy, but you'll never achieve your goal. So why bother?

Permalink | Comments | Email This Story


Read more here

---
posted at: 12:34am on 06-Sep-2018
path: /Policy | permalink | edit (requires password)
0 comments, click here to add the first
---
---
Leading Biomedical Funders Call For Open Peer Review Of Academic Research

Furnished content.


Techdirt has written many posts about open access -- the movement to make digital versions of academic research freely available to everyone. Open access is about how research is disseminated once it has been selected for publication. So far, there has been less emphasis on changing how academic work is selected in the first place, which is based on the time-honored approach of peer review. That is, papers submitted to journals are sent out to experts in the same or similar field, who are invited to comment on ways of improving the work, and on whether the research should be published. Traditionally, the process is shrouded in secrecy. The reviewers are generally anonymous, and the reports they make on the submissions are not made public. Now, however, the idea of making peer review more transparent as part of the general process of becoming more open is gaining increasing impetus.A couple of weeks ago, representatives of two leading biomedical funders -- the UK Wellcome Trust and the Howard Hughes Medical Institute -- together with ASAPbio, a non-profit organization that encourages innovation in life-sciences publishing, wrote a commentary in Nature. In it, they called for "open review", which, they point out, encompasses two distinct forms of transparency:
'Open identities' means disclosing reviewers' names; 'open reports' (also called transparent reviews or published peer review) means publishing the content of reviews. Journals might offer one or the other, neither or both.In a 2016 survey, 59% of 3,062 respondents were in favour of open reports. Only 31% favoured open identities, which they feared could cause reviewers to weaken their criticisms or could lead to retaliation from authors. Here, we advocate for open reports as the default and for open identities to be optional, not mandatory.
The authors of the commentary believe that there are a number of advantages to open reports:
The scientific community would learn from reviewers' and editors' insights. Social scientists could collect data (for example, on biases among reviewers or the efficiency of error identification by reviewers) that might improve the process. Early-career researchers could learn by example. And the public would not be asked to place its faith in hidden assessments.
There are, of course risks. One concern mentioned is that published reviews might be used unfairly in subsequent evaluation of the authors for grants, jobs, awards or promotions. Another possibility is the 'weaponization' of reviewer reports:
Opponents of certain types of research (for example, on genetically modified organisms, climate change and vaccines) could take critical remarks in peer reviews out of context or mischaracterize disagreements to undermine public trust in the paper, the field or science as a whole.
Despite these and other concerns mentioned in the Nature commentary, an open letter published on the ASAPbio site lists dozens of major titles that have already instituted open reports, or promise to do so next year. As well as that indication that open reports are passing from concept to reality, it's worth bearing in mind that the UK Wellcome Trust and the Howard Hughes Medical Institute are major funders of biomedical research. It would be a relatively straightforward step for them to make the adoption of open reports a condition of receiving their grants -- something that would doubtless encourage uptake of the idea.Follow me @glynmoody on Twitter or identi.ca, and +glynmoody on Google+

Permalink | Comments | Email This Story


Read more here

---
posted at: 12:34am on 06-Sep-2018
path: /Policy | permalink | edit (requires password)
0 comments, click here to add the first
---
---
Railtown Brewing Sues Railbird Taphouse Over Trademark Concerns

Furnished content.


Another day, another questionable trademark dispute in the craft brewing industry. As we've discussed previously, the craft beer industry is undergoing an insane growth-spurt these past few years, with new breweries popping up all across the country. At the same time, the tradition of creatively naming breweries and brews is coming up against an erosion of the fraternal nature of the industry. Where once there was a sense of community among brewers that kept all but the most clear-cut trademark concerns at bay, the industry has since been inundated with trademark disputes between breweries.The trend has continued to the present, with Railtown Brewing deciding to sue a soon-to-be-opened restaurant and brewery to be called Railbird Taphouse and Brewery.
Railtown Brewing Co. alleges in the case that Railbird Taphouse and Brewery's name has already led to confusion in the marketplace, and "is likely to continue to confuse, mislead and deceive consumers," according to documents filed today in the U.S. District Court for the Western District of Michigan.Justin Buiter, co-founder of Railtown Brewing, told MiBiz the federal trademark lawsuit came about after "numerous" instances of consumers confusing the two companies, and after earlier attempts broke down to come to agreement with the company's owners.
It will be interesting to learn exactly what these real life examples of confusion Railtown is referring to since, again, Railbird Taphouse hasn't even opened its doors yet. I imagine that perhaps they've gotten a couple of calls wondering if Railbird was going to be a new establishment of Railtown's. That's pure speculation but, even if that's the case, it's hard to see how such confusion in the marketplace would exist once the establishment opens to the public. None of the rest of the trade dress is similar across the brands and, as Railbird Taphouse has noted publicly, lots of breweries use "rail" in their branding and the taphouse's name is an homage to an old establishment that once resided where it will be placed.
In a response to a cease and desist letter from Railtown, Railbird's attorney called the claims of trademark infringement "unfounded" and "unsupported," noting many companies have trademarked the word "rail" in connection with beer. In the response letter, Railbird also noted that its name serves as "an homage to the former hotel that specialized in chicken dinners for decades" at the site of the proposed brewpub.
So how real is the potential for confusion in any of this? At first look, I would say very minimal, even taking into account that the two companies will exist some 10 miles away from one another. There's simply enough difference in the branding to make each business distinct once they're both operating. If Railtown really wants to claim that it knows of actual confusion that has occurred, it had better bring the goods at trial. Railtown is also alleging that Railbird misrepresented its use of its own name in commerce, too, though that seems more like piling on than an actual legal concern.Meanwhile, I'll remind you yet again that this is a dispute that would simply not have happened ten years or so ago. It was a simpler time back then, when breweries got along and were far less litigious over matters of trademark. That's also the time when the industry exploded, paving the way for companies like Railtown and Railbird to exist.Can't we just go back to that?

Permalink | Comments | Email This Story


Read more here

---
posted at: 12:33am on 05-Sep-2018
path: /Policy | permalink | edit (requires password)
0 comments, click here to add the first
---
---
Ninth Circuit Stops Monkeying Around And Denies En Banc Review Of The Monkey Selfie Case

Furnished content.


Whatever will we do without the Monkey Selfie case rearing its not-actually-copyrighted head every few months? We might finally get to find out, now that the Ninth Circuit has declined to rehear the appeal en banc. This denial now makes clear that monkeys lack standing to sue for copyright, at least within the Ninth Circuit. Someday (hopefully not soon) we may find out what other Circuits have to say about primate copyrights, but for now we can finally be confident that they lack standing to sue over them here.Provided that no cert petition is granted, of course. And given that this is a case that has thus far steadfastly refused to end, it is way too soon to be confident that this is truly the last we've heard from Naruto or any of his alleged next friends. We should at least know whether a cert petition's been filed in about three months or so, though (see Rule 13), so stay tuned...

Permalink | Comments | Email This Story


Read more here

---
posted at: 12:33am on 05-Sep-2018
path: /Policy | permalink | edit (requires password)
0 comments, click here to add the first
---
---
This Week In Techdirt History: August 26th - September 1st

Furnished content.


Five Years AgoThis week in 2013, we learned that the NSA had tapped the UN and various embassies and cracked the UN's video conferencing encryption. We also got a look at the agency's "black budget" and realized how much effort they were putting into breaking encryption. The DOJ began making the "just metadata" argument, while we looked at how well Ed Snowden covered his tracks and wondered how many intentional surveillance abuses were hidden the same way, not to mention how many of the 1000 other sysadmins with the same access copied documents too. Meanwhile, the UK's Deputy Prime Minister was defending the destruction of Guardian hard drives but not the detention of David Miranda, the latter of which was also condemned by the author of the UK anti-terrorism act. Barry Eisler argued that both incidents were all about creating a chilling effect on journalism, and later in the week we learned that the UK government asked the NY Times to delete the Snowden documents too (they didn't listen).Ten Years AgoThis week in 2008, people were scrutinizing the true nature of Disney's Mickey Mouse copyrights, AMC was stupidly freaking out over the new trend of fans creating Twitter accounts for fictional TV show characters, and in an early version of the Ubers and Lyfts to come, we saw a bus company in Canada try to shut down a carpool-matching service. Meanwhile, Mattel sadly followed in Hasbro's footsteps and brought the war on Scrabble-clone apps to the rest of the world where it owns the rights to the game, and the Tetris Company started getting in on the same anti-app action. The RIAA won a copyright case because the defendant had foolishly destroyed evidence, while a different and excellent court ruling found that Veoh was protected by safe harbors for videos uploaded by users. But the FBI still had nothing better to do than arrest the leaker of a Guns N' Roses album.Fifteen Years AgoLots of innovations were still in their nascent stages this week in 2003, with everyone struggling to figure out what exactly to do with location-based tech, US wireless carriers doing a not-so-great job of supporting and promoting camera phones, a growing number of consumer electronics starting to come with broadband connectivity (as more and more computer makers started becoming general consumer electronics companies), and of course the beginning of the ascent of the famous/infamous (depending on who you ask) autotune technology. Meanwhile, porn websites were getting in on the file sharing subpoena game while the RIAA (which also got sued by webcasters for monopoly actions) was firing back at a woman who was fighting just such a subpoena.

Permalink | Comments | Email This Story


Read more here

---
posted at: 12:31am on 02-Sep-2018
path: /Policy | permalink | edit (requires password)
0 comments, click here to add the first
---
---
Police Union Offers Citizens $500 To Get Hurt, Killed, Or Sued As Amateur Cops

Furnished content.



Police unions have never been the sharpest tool in the law enforcement PR shed. Over the years, they've claimed officers should be subjected to less scrutiny than Walmart employees, flashbang-burned toddlers are the price society pays for "safe" neighborhoods, and anything remotely suggesting greater accountability or transparency will probably result in dead cops.
Hey, I get it. Zealous advocacy and all that. Unions need to show the rank-and-file their dues are being put to use. And it's the best use possible: self-preservation and consistent maintenance of the status quo. Unions will always strongly advocate for their officers, even when advocating positions officers don't agree with. To sum up: ridiculous. And here we are with yet another ridiculous police union action.
Recently, a video went viral showing an officer begging for help from a security guard while a number of people stood around filming his losing battle with an arrestee. Maybe the problem was callous citizens and their anti-cop attitudes. Maybe the problem is the reduction of real life to social media filler. Or maybe it was just the bystander effect: the more bystanders there are, the more everyone assumes someone else will step up and help out.
The correct response from New York City's Sergeants Benevolent Association would have been nothing more than some grousing about civilians and their nipple-suckling. Instead, the SBA chose to get involved in the worst possible way.
A police union wants to turn random bystanders into vigilantes-for-hire — by offering $500 to any civilian who helps cops wrestle down suspects who are resisting arrest.

The cash proposal from the Sergeants Benevolent Association is aimed at getting those who normally would make videos of cops taking people into custody to put down their phones and actually get involved.

"When you see an officer struggling, rather than take your cellphone out, assist the officer and you'll receive an award of $500," SBA president Ed Mullins told The Post.
Oh my. $500 is barely going to cover an hour of bystanders' attorney's time. Good lord, what an awful idea.
If Joe Self-Deputization decides to pitch in and help a professional suspect-subduer subdue a suspect, he could get injured or killed. Who's legally responsible in this wrongful death suit? The union? The PD? The city? The suspect? The officer who needed help? Someone's going to get sued and all the union can offer is a conditional $500.
Let's up the ante: instead of the civilian being injured during the helpfulness, it's the cop. Can the cop sue the person incentivized to assist the officer by the officer's union? Does the officer sue the union for pitching such a stupid idea?
What if the amateur officer has a gun and handles it as responsibly and accurately as cops do? Now he's got a dead cop on his hands and zero chance of obtaining $500 since the suspect has probably used this unexpected opportunity to flee the scene. Is this person going to jail? A lawsuit is inevitable. No one knows who's suing who at this point, but what happens to the erstwhile officer while the litigation logistics are sorted out? Assaulting an officer charges and all the sentence enhancements that brings?
What if the suspect is killed or injured by the non-officer? Can he sue or press charges?
These are all questions no one's answering. And they need to be answered. You can't just encourage a bunch of non-professionals to pitch in with crime fighting without deciding who's indemnifying who when everything goes sideways.
The only bright spot in all of this stupidity is only bright if you're as cynical as I am. It appears one New York legislator is planning to introduce a bill that will make it much easier for those involved to sue the government post-clusterfuck.
State Sen. Martin Golden (R-Brooklyn), a retired cop, will introduce a new good Samaritan law to shield civilians from liability if they help cops. The bill is still being drafted, his office said.

"The current good Samaritan law does not protect citizens who assist first responders. It is my intent to introduce legislation in the Senate that corrects this shortcoming," Golden said.
Cool. This almost makes it official policy. This might codify the state's liability when suspects, cops, or citizens are injured and killed during assisted altercations. It shields citizens from liability, which pushes it back on the government. Officers have a variety of immunities already available to them, but this law would implicitly condone assistance efforts by citizens, making it a policy issue when lawsuits start rolling in. If an injury/death stems from a policy or law, it's much harder for government entities to dodge liability.
My guess is there will be few takers. Attempting to help a cop out with an arrest is an activity with very few positive outcomes. People jumping into these situations greatly increase their risk of being injured or killed, and they sure as hell do not possess the training needed to assess the danger before getting involved. $500 doesn't pay for much medical care, much less much lawyering.
If the police union would like more citizens to support their officers, perhaps it should spend more time considering how much its own actions and statements have harmed community relationships with law enforcement. The fact that the union feels it needs to pay citizens to help cops is an indictment of the system unions helped create -- one that has elevated officers from their position as public servants to one of warlords presiding over disputed territories.
If fewer people are interested in coming to the aid of cops, it's not because there's no financial incentive. Only an organization completely out of touch with the people its officers serve would arrive at this conclusion. And because it came to this conclusion, the union has again illustrated why it shouldn't be allowed to represent the officers it's supposed to be serving. Officers have been dumping dues into a PR disaster for years. Maybe it's time they made their money do a little talking of its own.

Permalink | Comments | Email This Story


Read more here
---
posted at: 12:31am on 01-Sep-2018
path: /Policy | permalink | edit (requires password)
0 comments, click here to add the first
---
---
Stupid Patent Of The Month: A Newspaper On A Screen

Furnished content.


One of the oldest challenges in journalism is deciding what goes on the front page. How big should the headline be? What articles merit front-page placement? When addressing these questions, publishers deal with a physical limit in the size of the page. Digital publishing faces a similar constraint: the storage capacity of the user's device. You can only put as much content on the device as will fit. If that sounds like a fundamental to you, and unpatentable, idea, we agree. Unfortunately, the Patent Office does not. They recently decided to issue our latest Stupid Patent of the Month: U.S. No. 10,042,822, titled "Device, Method, and System for Displaying Pages of a Digital Edition by Efficient Download of Assets."The '822 patent adds nothing remotely inventive or technological to the basic idea of providing a portion of a periodicali.e., a newspaperbased on the amount of space available. The patent owner, Nuglif, makes an application for distributing news and media content.Even a cursory glance at the patent reveals the limits of its technological reach. It explains: "The present invention is concerned with a processor-implemented method for displaying a digital edition readable by a dedicated software application running on a data processing device having a display screen, even though the digital edition is not completely downloaded on the data processing device." The specification is typically elusive as to what that invention actually is, instead repeating the boilerplate phrase beloved by patent applicants, that "the description set forth herein is merely exemplary to the present invention and is not intended to limit the scope of protection."For the limits of the patent, we look to its claims, which define the applicant's legal rights instead of describing the operation of the "invention" to which the claims supposedly correspond. The patent has only one independent claim, which includes steps of (a) receiving a pre-generated file linking to at least some content from current and upcoming digital editions, (b) requesting the linked-content for display, and (c) determining how much content from the upcoming edition to download based on publication date and device capacity.
Notably, the patent does not claim as the invention the processor, the network, the digital edition, the software application for reading the digital edition on the device, or any other technical aspect. Instead, it claims the combination of receiving, requesting, and determining, without limiting it to any particular device or manner of operation. Aside from the reference to a "processor-implemented" method in the preamble to the claim, nothing in the claim indicates these steps would even have to be performed by machinery rather than a human. Nor does it indicate why providing a partial edition would be challenging once a complete edition can be provided.In 2014, the Supreme Court's Alice v. CLS Bank decision confirmed what numerous earlier decisions had already established: to be eligible for a patent, an applicant must actually invent something. Patents on abstract ideas, laws of nature, and naturally-occurring phenomena are prohibited. These represent the fundamental building blocks of innovation and scientific progress that must remain available to the public. When a patent claims something in these prohibited categories and adds nothing to transform the claims into a specific invention, the patent takes from the public domain, and adds nothing in return.Abstract ideas are basic principles that apply and often represent methods of organizing human activity that people have known and used for years without technological intervention. Too often, applicants obtain patents on abstract ideas by claiming systems or methods that merely apply these ideas using off-the-shelf computer hardware and software and without adding anything that is inventive and patent-eligiblei.e., something attributable to the applicant other than the abstract idea or pre-existing computer technology that supposedly makes it concrete.The '822 patent issued on August 7, 2018, and has a priority date of January 10, 2014. That means the Alice decision came out in plenty of time to block its issuance. The idea of providing less based on resource constraints is not even technological, let alone innovative. It is a basic idea that drives human activity every day: from our decision not to consume an entire day's worth of food at breakfast, to our decision to fill our bag with only what we can carry, and actually need, for work or school.Nothing in the patent suggests that the applicant came up with anything beyond the idea of making a determination based on timing and capacity. Even the patent relies on the obvious analog analogies, explaining that Saturday editions are typically "more voluminous" and thus demand more capacity than "lighter" Sunday editions with fewer sections. But that was just as true for paper editions distributed by newspaper carriers as for digital editions distributed on devices today. The need to adapt to the constraints of a medium is not a problem tied to any particular technological tool or environment.Right now, we have no concerns about the conduct of the assignee, Nuglif. But we are worried that the Patent Office is still issuing patents like this one. Because the '822 patent issued so recently, it has the potential to be used to threaten or bring suit until it expires in 2034. Since it directly relates to the distribution of news content, these threats could add to risks and costs of creating and distributing newspapers, magazines, and other creative contentactivities the First Amendment protects.Reposted from the EFF's Stupid Patent of the Month series.

Permalink | Comments | Email This Story


Read more here

---
posted at: 12:31am on 01-Sep-2018
path: /Policy | permalink | edit (requires password)
0 comments, click here to add the first
---
---
Jul/Aug 2018 Magazine

Furnished content.


Cover Story - GOTO Hell - Part 1

Read more here

---
posted at: 12:31am on 01-Sep-2018
path: /Programming/Unidata_Universe | permalink | edit (requires password)
0 comments, click here to add the first
---
---
Jul/Aug 2018 - GOTO Hell - Part 1

Furnished content.


There are families who can't discuss religion at the dinner table. There are some that can't discuss politics together. MultiValue is a family that can't seem to discuss GOTO without descending into madness. Despite that, a GOTO adherent has offered to guide us through their reasons... and their regrets.

Read more here

---
posted at: 12:31am on 01-Sep-2018
path: /Programming/Unidata_Universe | permalink | edit (requires password)
0 comments, click here to add the first
---
---