---
Blizzard Loses First Sponsor Due To Stance On Hong Kong Speech

Furnished content.


Just a quick update on Blizzard and the ongoing backlash against the company over its attempts to muzzle its eSports competitors from making "political" comments about "politics", which mostly means not pissing off the laughably thin-skinned Chinese government over the fact that Hong Kong exists. It started when the company yoinked away prize money and issued a 1 year ban to a Hearthstone player, continued as it then issued more bans, then got weird when it decided to try to appease the backlashing public by halving that original ban, all of which led to basically everyone other than Beijing remarking on how totally shitty Blizzard is.There has been a sense thus far that Blizzard believed it could lighten its punishments and run out the clock on the backlash, as the public moved on to whatever the next outrage would be. How is that going? Pretty fucking terribly, given that Blizzard just lost its first corporate sponsor due to its anti-speech actions.
When Blizzard decided to take action against a pro Hearthstone player for speaking out over the ongoing protests in Hong Kong, they ate a lot of shit from fans. They also, it turns out, lost a commercial sponsor in the form of Mitsubishi Motors.The Taiwanese branch of the Japanese auto giant had been a sponsor of all of Blizzard's esports events, but just two days after Blizzard's decision to sanction Blitzchung for his actions, Mitsubishi Motors withdrew its support.
That this came from a Japanese company's branch in Taiwan is probably not without significance. At the risk of sounding ignorant through over-simplification, the status of Taiwan and Hong Kong share similarities. Indeed, Taiwan's President has spoken in solidarity with the protesters in Hong Kong.More interesting is whether this is some kind of a one-off or a sign that the boycott floodgates are about to open. If this initial exodus of an advertiser triggers more advertisers to leave, suddenly the calculus for Blizzard on the cost and benefits of bowing to Chinese pressure may change. And change quickly. If that occurs, it will be fact that Blizzard will have painted itself into a corner. After all, it can't suddenly now reverse course and encourage its competitors to speak openly and maintain credibility. It also won't be able to dig its heels in further, or it risks losing even more advertising revenue.I imagine there are several Blizzard executives shivering in their offices at the moment, all because they wouldn't allow their company to back up competitors speaking their minds.

Permalink | Comments | Email This Story


Read more here

---
posted at: 12:00am on 31-Oct-2019
path: /Policy | permalink | edit (requires password)
0 comments, click here to add the first
---
---
Cops: People In Their Own Homes Are In The Wrong Place At The Wrong Time Whenever A Cop Enters Unlawfully

Furnished content.


It's not a trend. It's disturbing, trend or no trend. It just is. You're the enemy, even when you're in your own home. That's the arguments cops are making for killing or maiming people who had no idea law enforcement officers had entered their residence.Part of the problem is "no-knock" raids. Saying they need the element of surprise to ensure officer safety and prevent the destruction of evidence, cops are engaging in a hyper-aggressive form of warrant service that sacrifices officer safety on the altar of evidence preservation. There's no evidence no-knock raids are safer. In fact, many high-profile stories show the opposite: performing an armed home invasion can often result in an armed response. The residents don't know cops are entering their house violently. All they know is people with guns are suddenly in their home shouting threats. They respond appropriately.This is a direct result of the militarization of police, aided greatly by the Defense Department's 1033 program, which encourages cops to partake of the military's surplus. The addition of military gear, tech, and vehicles has allowed cops to view themselves as combatants in a war zone, with everyone who isn't a cop a potential enemy.Even when they don't have the explicit permission to enter a residence without knocking and announcing their presence, cops do it anyway. What are the odds anyone would find out? Whose testimony is going to stack up against that of sworn officers of the law?"Wrong place, wrong time" is living in your own house when cops show up unexpectedly. And that's almost always how cops show up: unexpectedly. In Julian Betton's case, cops served a warrant by crashing through his front door unannounced and shooting at him 29 times (hitting him nine times) when he confronted the home invasion with a gun in his hands. The gun was at his side but it made no difference to officers who kept firing until they felt he no longer "posed a threat." Betton was paralyzed from the waist down and suffered numerous injuries to his internal organs.What the task force failed to notice during its "dynamic entry" was Betton's security camera. The recorded footage flatly contradicted multiple officers' sworn testimony. They claimed they knocked and announced their presence before entering. The tape shows no knock, no hesitation, and not a single officer moving their lips to announce their presence. A total of nine seconds elapse between the officers' arrival and their entry into Betton's home.Betton sued and won, but Officer David Belue of the Myrtle Beach PD appealed the stripping of his immunity, arguing that he had every right to shoot Betton, even if the officers' entry was illegal.The Fourth Circuit Court of Appeals seems skeptical, to say the least. Belue's lawyer argued that the illegal entry was not an issue for this appeal, so the court didn't need to waste its time relitigating that aspect of the case. The Court disagreed, pointing out Betton likely had every reason to protect himself from armed intruders that did not identify themselves as cops and were wearing gear that made it much more difficult for Betton to clearly identify them as officers of the law.To paraphrase the oral arguments concisely, this is what was said:
OFFICER BELUE'S LAWYER: Citizens have no right to defend themselves from armed intruders in their home.COURT: What the actual fuck
The oral arguments should be listened to in their entirety to enjoy the thorough reaming of Belue's representation, who attempted to argue the particulars of the shooting do not matter. According to Officer Belue's lawyer, the only thing that matters is a cop's view of the situation. If a cop increases the chances of an armed response by performing an illegal entry, it's on the resident if they get shot at 29 times by officers for choosing to grab a weapon before confronting the intruders.This argument upends the Castle Doctrine. The Fourth Amendment holds the home above all else when it comes to Fourth Amendment protections. Citizens are given wide latitude to defend their home from invaders -- and that includes those who might be carrying badges. Officers like Belue are arguing that law enforcement's invasion of a home tips the scale in favor of law enforcement, allowing them to do whatever they want without repercussion simply because of their profession.This is wrong. But it's not the only time this perverse argument has been made.On September 6, 2018, Dallas police officer Amber Guyger entered the wrong apartment and killed Botham Jean, the actual resident of the apartment Guyger thought was hers. Guyger may have made an honest mistake but it ended in the death of a person who responded like anyone would to an unexpected intruder: he got up off his couch and moved towards the front door. Guyger handled her own illegal entry by killing Jean within a few seconds of entering his apartment.She claimed Jean ignored orders to show his hands. (This is disputed by neighbors' account of the shooting.) But why would he? He was in his own apartment and Guyger was the intruder. The threat was posed by Guyger. She walked into the wrong apartment and drew her gun when she spotted someone she didn't expect to be there. Jean responded to Guyger by trying to get her out of his apartment. For that completely explicable reaction, he was killed.So, who has the right to defend themselves in a situation like this? Well, a witness for Officer Guyger claimed it's the person who entered the wrong apartment.
A Texas judge barred explosive testimony Wednesday by a lead investigator who said he believes fired Dallas police officer Amber Guyger did not commit a crime when she entered the wrong apartment and killed the unarmed black man inside.
The "lead investigator" was former Texas Ranger David Armstrong. His take on the Botham Jean shooting? Guyger had the right to defend herself against an intruder even as she intruded into someone else's residence.
On the witness stand, Armstrong disputed prosecutors' argument that Jean was seated on his couch in front of the TV eating vanilla ice cream when Guyger shot him. Instead, Armstrong said Jean was 13 feet from the door and posed a "deadly threat" to Guyger.Outside the presence of the jury, Armstrong said Guyger acted "reasonably" and that he does not believe she committed any crime.
Living in your own home turns you into a "deadly threat" the moment an officer enters a residence unannounced. That's what cops want the legal standard to be.Fortunately, it isn't, at least for the most part. There's a lot of immunity being spread around carelessly (the Fourth's oral arguments include one judge saying with some irritation "we grant immunity to everyone") but it's still police officers who are the interlopers when it comes to situations like these. The Appeals Court doesn't sound like it will give Belue a pass on his decision to use bullets to handle a situation he made more dangerous by refusing to follow the specifications (knock and announce) of his search warrant. And Amber Guyger was found guilty of murder, albeit the variety that results in a 10-year sentence rather than life.Make no mistake: law enforcement officers are just as willing as any of us to do whatever it takes to preserve their livelihoods. The problem is that -- unlike most of us -- they occasionally engage in unjustified killings. And yet, they still want people to believe these deaths are a response to threats posed by citizens minding their own business in their own homes, even when all evidence points to the officers being in the wrong. When we screw up at work, we inconvenience people. When cops screw up at work, people end up dead. The arguments are not just weak, they're inexcusable. We deserve better. But it seems unlikely we'll ever get what we deserve.

Permalink | Comments | Email This Story


Read more here

---
posted at: 12:00am on 31-Oct-2019
path: /Policy | permalink | edit (requires password)
0 comments, click here to add the first
---
---
The Internet At 50: It Has Enabled Many Wonderful Things, But We Have To Fight To Keep It That Way

Furnished content.


Today has been declared the 50th anniversary of the internet, as on October 29th, 1969, a team at UCLA, lead by Leonard Kleinrock, sent a message to a team at the Stanford Research Institute (SRI), representing the very first transmission over the then ARPANET, which later became the internet. This seems like a good moment to think about all that the internet has enabled -- but also just how far we may have strayed from its early promise and how far we might still be able to go. On the historical side, Kleinrock himself has posts at both ICANN and the Internet Society, and both are worth reading. The ICANN post is all about that first message transmission:
The ARPANET's first host-to-host message was sent at 10:30 p.m. on October 29, 1969 when one of my programmers, Charley Kline, proceeded to login to the SRI host from the UCLA host.The procedure was to type in log, and the system at SRI was clever enough to fill out the rest of the command, adding in, thus creating the word login.Charley at our end and Bill Duvall at the SRI end each had a telephone headset so they could communicate by voice as the message was being transmitted. Note the irony that here we were using the telephone network to launch the new technology of packet switching which would destroy the telephone network!At the UCLA end, Charley typed in the l and asked SRI did you get the l? Got the l came the voice reply. He typed in the o, Did you get the o? and received Got the o. UCLA then typed in the g, asked Did you get the g? at which point the system crashed! This was quite a beginning.So, the very first message on the Internet was the prescient word lo (as in, lo and behold!). We hadn't prepared a special message (as did, for example, Samuel Morse with What Hath God Wrought) but our lo could not have been a more succinct, a more powerful or a more prophetic message. Heck, we didn't have a camera or even a voice recorder. The only record of this event is an entry in our IMP log recording.The ARPANET and its successor, the Internet, had now been launched.
There's a lot more in that post about what happened prior to that to bring the ARPANET about in the first place and I recommend reading the whole thing. Kleinrock's piece for the Internet Society, on the other hand tries to look forward about what the internet might still become -- in particular, how the internet should become "invisible." It, too, is well worth reading. Here's a snippet.
Such an invisible Internet will provide intelligent spaces. When I enter such a space, it should know I entered and it should present to me an experience that matches my privileges, profile, and preferences. These spaces can be any location on earth, i.e., my room, my desk, my automobile, my fingernails, my body, my favorite shopping mall, London, or even the Dead Sea. Moreover, I should be able to interact with that space using human friendly interfaces such as speech, gestures, haptics and, eventually, brain-to-Internet interfaces. Indeed, what I am talking about is characterized by a pervasive global nervous system across this planet. The Internet will be everywhere and it will be invisible.
Vint Cerf, one of the architects of the original internet has a nice post detailing some of the key milestones of the internet. For a variety of reasons, I appreciate the second milestone:
1971: Networked electronic mail was created using file transfers as a mechanism to distribute messages to users on the Arpanet.
You don't say? Cerf, like Kleinrock, is also interested in what comes next. His final point gets to that as well:
2019-2069 (the next 50 years): In the next five decades I believe that computer communications will become completely natural. Like using electricity, you won't think about it anymore. Access will be totally improvedthink thousands of low Earth orbit satellitesand speeds will be higher, with 5G and optical fiber, and billions of networked devices with increased interactive capabilities in voice, gesture, and artificially intelligent systems. I also imagine an expansion of the Interplanetary Internet. But who knows, after everything that has been accomplished in the past 50 years, the only thing we can be certain about is that the possibilities are endless.
Note the similarity to Kleinrock's concept of an "invisible" internet to Cerf's idea that "you won't think about it anymore."Meanwhile, Sir Tim Berners-Lee, who did not help architect the original internet infrastructure, but did make it usable by the average human being with his 1991 invention of the World Wide Web, is also thinking about the future, but not just how it will be invisible, but how we can bring it back to some of its original underpinnings as "a force for good."
It's astonishing to think the internet is already half a century old. But its birthday is not altogether a happy one. The internet and the World Wide Web it enabled have changed our lives for the better and have the power to transform millions more in the future. But increasingly we're seeing that power for good being subverted, whether by scammers, people spreading hatred or vested interests threatening democracy.A year ago, I called for a new Contract for the Web, bringing together governments, companies and citizen groups to come up with a clear plan of action to protect the web as a force for good. In a month's time that plan will be ready. This birthday must mark the moment we take on the fight for the web we want.
I think these perspectives are important. With so much attention being paid these days to the problems brought about by the internet, we shouldn't lose sight of two key things: (1) the internet has brought about many, many wonderful things as well and (2) it's still the early days. Many of the discussions about today's internet seem to act as if it's a static thing that exists in stone, and the problems of today's internet need to be dealt with via heavy handed regulations, rather than allowing technology, social pressure, and the market to work. Perhaps, in the long run, they will be proven correct, but the fact that even those who were around in the earliest days are thinking about how to continue to improve the technology, I have much more faith in letting these things play out.The internet we have today is a different one than what was initially envisioned. In some ways it's better than the early expectations, and in some ways it's much, much worse. But the promise and opportunity remains, and many of us are focused on using that promise as a guiding star towards where the internet needs to be pushed. Over the last 50 years, amazing things have been accomplished, but the promise of the internet is only partially visible today. We need to work to bring back that promise and, as Tim Berners-Lee notes, make sure the internet remains a force for good.

Permalink | Comments | Email This Story


Read more here

---
posted at: 12:00am on 30-Oct-2019
path: /Policy | permalink | edit (requires password)
0 comments, click here to add the first
---
---
Freelance Columnist Suggests Workaround To California's AB5: Submit One Giant, Regularly Edited, Column

Furnished content.


We recently wrote about the many problems (even if created through good intentions) with California's new AB5 law that will turn many freelancers into employees. As we noted, a big part of the problem is that many freelancers don't want to be employees, and the law will almost certainly backfire, in making companies wary of hiring freelancers in California. The one area we focused in on (though many are impacted) is journalism, where the author of the bill, Lorena Gonzalez admitted upfront that she chose 35 submissions per year as the dividing line "arbitrarily," despite the fact that many freelancers will contribute a much higher number than 35 stories for many publications.Andy Kessler, who is a freelance columnist for the Wall Street Journal, has a new piece highlighting how silly this new law is, including the fact that it seems based on the assumption that freelancers all really desire to be employees.
Like many independent contractors, I prefer not to be hired as an employee. I don't want to attend company picnics or sit through mandatory sensitivity training. Shouldn't I have the ability to choose? Apparently not in California, a job-destroying wrecking ball. On a more serious note, many disabled people or parents with young children would rather work freelance from home than trudge to an office. Retaining more workers directly will send employers' costs up, up, up.
But Kessler has come up with a... uh... unique workaround so that he can continue his (mostly) weekly column at the Wall Street Journal. Just do it all as one giant submission that is regularly edited:
I could invoke the First Amendment and free speech, but I doubt it would fly. Maybe I could roll out the big guns by telling the court the law restricts my life, liberty and pursuit of happiness. Especially liberty, which to me means, Stop telling me what I can or can't do.Maybe I should just keep quiet, but I guess that train has left. Instead, I plan to send one giant submission to The Wall Street Journal on Jan. 1, subject to updating and editing by me, which they are free to cut into 48 pieces (I do get the Monday holidays off). If that doesn't work, I'll claim I'm a psychologist, easing the pain of every lab rat abused by California politicians. After that, I hear Nevada is nice this time of year.
This is all obviously kind of silly, but that's part of the problem. When the law has people looking at these kinds of silly solutions, perhaps the problem is with the law.

Permalink | Comments | Email This Story


Read more here

---
posted at: 12:00am on 30-Oct-2019
path: /Policy | permalink | edit (requires password)
0 comments, click here to add the first
---
---
Bus Company Threatens To Sue College Newspaper Over Satirical Story

Furnished content.


What is it with college bus companies? For years we've covered the insanity of Suburban Express and its attacks on customers for criticizing the company, and now we have a story that impacts my own alma mater. Coach USA is a large bus holding company that runs a bunch of different bus companies, including ShortLine, which runs regular coach bus service between downstate New York and upstate New York, making it a popular option for students from the New York City metropolitan region going to college at Binghamton, Ithaca, Cornell, Albany or Elmira. It's been around for quite some time -- and like many college bus transportation services, the subject of jokes.CU Nooz, a satirical news site that I'm pretty sure began its existence long after I left town, recently had a satirical article (which is basically all the site does) mocking the Shortline Bus. And Coach USA responded by sending an utterly ridiculous cease & desist letter.
The letter, obtained by The Sun and sent by Coach USA's assistant general counsel, called the piece libelous and threatened legal action if not pulled off of CU Nooz's website. The article, originally entitled Student Spent Entirety of Fall Break on Shortline Bus spoofed the travel experience of a fictional student on a nonexistent ShortLine route, saying that long bus journeys prevented her from spending time at home.
CU Nooz has responded by updating the article in question, so that its new title is:
UPDATE: Student Didn't Spend Entirety of Fall Break on Shortline Bus, Because Shortline Sent Us Cease and Desist
Good job. It now includes an editor's note up top:
Update: In response to receiving a cease and desist letter from Coach USA's assistant general counsel demanding CU Nooz remove the libelous article concerning Shortline's bus services as well as libelous comments attributed to representatives of Shortline, this article has been updated to reflect that the student did not, in fact, spend the entirety of Fall Break on the Shortline Bus.
It also put in a bunch of strikethroughs and "edits" within the story, which is pretty funny in its own way:
>In what was supposed to be a quick long-weekend visit to friends and family back home, Kayla Gladstone '22 spentDID NOT SPEND the entire duration of Fall Break on a Shortline service from Ithaca to Washington DC.As an experienced Shortline rider, I thought this would just be a quick 17-hour jouney home, said Gladstone DIDN'T SAY. At least the charging port worked sometimes if I didn't breathe too hard, and a few times when I was lucky the WiFi would even load the login page.
Perhaps my favorite edit, is they stuck a "NONEXISTENT" before the word "route" to emphasize that the route in question didn't even exist.The original cease and desist was clearly ridiculous and censorial. Coach/ShortLine appears to have wasted money on lawyers who either gave them bad advice or still followed through on the bus company's ridiculous demand to silence someone gently mocking them.Even worse, according to the Cornell Daily Sun, Shortline's execs acknowledge they understood it was satire, which basically is them admitting that they had absolutely no legal claim here in the first place. They can't even plead that they had no sense of humor. Just that they're assholes.
Shortline understands that the article was satirical, but if anyone unknowingly was doing a search on ShortLine services and this article came up they would not see that it was fake news, Hughes said.
That assumes that anyone doing a search would be too stupid to recognize satire. Either way, it's long been established that parody/satire is not defamatory, and the company itself has now admitted its satire.Incredibly, the only defense that Shortline gives in response to this was a manager there saying that the article "wasn't funny to us." Yeah, that's not the standard for defamation, either.While CU Nooz clearly did not need to change its article, it did so in a pretty hilarious way that drew more attention to the bullshit legal threat. Oh, and also, it looks like the site isn't planning to let up either. It's now published a new story called 8 Bus Companies We'd Rather be Sued by Than ShortLine.

Permalink | Comments | Email This Story


Read more here

---
posted at: 12:00am on 29-Oct-2019
path: /Policy | permalink | edit (requires password)
0 comments, click here to add the first
---
---
Hundreds Of Law Enforcement Agencies Are Still Allowing Bad Cops To Provide Testimony

Furnished content.


Thanks to untrustworthy cops, people's lives are being destroyed. It's more than just bogus stops and bogus arrests. It's more than faulty field tests that tell cops innocuous substances are illegal drugs. It's more than a judicial system that's tilted against criminal defendants, even as the system claims we're all innocent until proven guilty.One of the reasons the system is tilted against defendants is prosecutors' refusal to turn over exculpatory evidence. More than one judge has noted the "epidemic of Brady violations." Named after the 1963 Brady v. Maryland Supreme Court decision, Brady evidence is anything that might help the defense argue against the government's case. There's an obligation placed on prosecutors, far too many of which feel is optional. Nearly 100% of criminal prosecutions end in plea deals, giving prosecutors a convenient way of closing cases before they even need to consider their evidentiary obligations.Brady lists are lists of officers considered too untrustworthy to testify in court. This could be because they've been caught lying on the stand. This could be because of a lengthy history of misconduct. Law enforcement agencies rarely fire bad cops. But, occasionally, they'll inform prosecutors they don't want these officers testifying because of their internal affairs rap sheets.This information should be handed over to defendants, but it very rarely is. The easiest way to dodge this obligation is to not create the lists in the first place. If you don't know who's a bad cop, you can't possibly inform the defense that your key witness is impeachable. Win-win for the government. An investigation by USA Today shows the creation and maintenance of Brady lists appears to be another thing law enforcement considers to be optional.
At least 300 prosecutors' offices across the nation are not taking steps necessary to comply with the Supreme Court mandates. These places do not have a list tracking dishonest or otherwise untrustworthy officers. They include big cities such as Chicago and Little Rock and smaller communities such as Jackson County, Minnesota, and Columbia County, Pennsylvania.
Others make as minimal effort as possible, following the letter of the Supreme Court ruling, but not the spirit. Records are incomplete, perhaps deliberately so.
USA TODAY identified at least 1,200 officers with proven histories of lying and other serious misconduct who had not been flagged by prosecutors. Of those officers, 261 were specifically disciplined for dishonesty on the job.
This failure to uphold their mandated obligations isn't some victimless paperwork crime. People are going to jail for years because prosecutors and police agencies refuse to hand over this information to criminal defendants. Bad cops take the stand and get people locked up even when their past dishonesty should make them no more trustworthy than the average street thug.Because there are hundreds of dishonest cops in the nation, thousands of criminal prosecutions are tainted by testimony provided by officers who never should have been allowed to take the stand. When lists are compiled, it generally takes a court order to get this information to defendants. It's almost impossible to get these lists released to the general public, even though lists of untrustworthy cops is very definitely of public interest.In one case detailed in USA Today's report, a man was locked up for 11 years for driving under the influence. It was never disclosed to him or the court the officer who arrested him had been disciplined for manipulating DWI stops to ensure he was called on to testify as often as possible, ensuring a steady flow of overtime. The only evidence against the man was the officer's word: there was no roadside test, no breathalyzer, and no blood test. It all came down to a bad cop saying someone was drunk. For that, the man lost 11 years of his life.This is another "Brady epidemic." This horrific stat was generated by a single law enforcement agency.
USA TODAY reviewed discipline files for Little Rock police officers going back 15 years, then compared them with court records. The analysis found officers who the department determined lied or committed crimes were witnesses in at least4,000 cases.
If this investigation shows anything, it shows hardly anyone on the "rule of law" side actually wants to follow rules or laws. Investigations like these will help apply pressure to prosecutors and police departments, but these are the most entrenched of (self) interests and it won't be easy to change the culture that has allowed this abuse of the judicial system to become so prevalent.

Permalink | Comments | Email This Story


Read more here

---
posted at: 12:00am on 29-Oct-2019
path: /Policy | permalink | edit (requires password)
0 comments, click here to add the first
---
---
This Week In Techdirt History: October 20th - 26th

Furnished content.


Five Years AgoThis week in 2014, scrutiny was ramping up on former NSA boss Keith Alexander from all directions, while evidence continued to emerge further linking the NSA's SIGINT director to private contractors. Rep. Mike Rogers was calling for Ed Snowden to be charged with murder, and a former agency official was saying anyone who "justified" Snowden's leaks shouldn't be allowed to work for the government. We learned more about the CIA's spying on the Senate, while Congress was not so easily giving in to the FBI's demands about ending encryption, and amidst all this... more research showed mass surveillance doesn't work.Ten Years AgoThis week in 2009, the copyright lobby was bumping up against proposed anti-spam laws because they might interfere with their DRM and spyware practices, copyright holders were going to war with univeristy photocopy shops, and the US Chamber of Commerce began its DMCA-fight with prank group The Yes Men. We learned that Shepard Fairey made some bad decisions in his copyright fight with the AP over his famous Obama poster, but also wondered whether anyone could trust the AP's own reporting on the subject. And we saw trademark shenanigans from both the usual suspects (Monster Energy) and some more surprising ones (The Sex Pistols).Fifteen Years AgoThis week in 2004, people were looking to the future of mobile devices — especially with cheap wifi on the rise — and examining everything from what makes mobile bullying unique to the coming consequences of device convergence and the possibility of peer-to-peer bartering becoming a dominant form of commerce. One prediction certainly didn't come true: a Finnish researcher extrapolated some trends and decided that the internet would collapse in 2006. Meanwhile, the RIAA's own figures were painting a different picture about file sharing from the one the agency liked to tout, web publishers were maybe-kinda-sorta coming to terms with BugMeNot, and some news websites were getting over their silly aversion to linking to other news outlets in their own coverage.

Permalink | Comments | Email This Story


Read more here

---
posted at: 12:00am on 27-Oct-2019
path: /Policy | permalink | edit (requires password)
0 comments, click here to add the first
---
---
Skin Care Company, Sunday Riley, Somehow Gets No Consequences In Fake Reviews FTC Settlement

Furnished content.


We've long discussed the problem that is astroturfing and companies that abuse website reviews sections by inputting fake positive reviews for their own products. These fake reviews break the ecosystem of sites like Yelp and many others, where a big part of the draw to the sites are the communities that provide helpful, honest reviews. It's also been the case, however, that such fake review campaigns have occasionally come with fines or lawsuits with limited clarity on precisely what laws were being broken.Still, the FTC is a thing and it would seem to be in that organization's purview to mete out some kind of punishment for the truly bad actors out there. In the case of skincare company Sunday Riley, however, it seems that FTC settlements for truly egregious fake review campaigns are entirely without teeth.Let's start with the scheme itself. According to the FTC, for two years, spearheaded by founder Sunday Riley herself, employees and interns were tasked with both voting down real negative reviews on Sephora.com, as well as setting up fake accounts for Sephora and inputting fake positive reviews. This, again, was directly communicated by Riley herself.
The FTC shared snippets of multiple emails sent by the CEO. In these emails, Riley urged her employees to always use a "virtual private network", or VPN, before writing fake reviews so they aren't traced back to the company."If you see a negative review -- DISLIKE it," Riley said in one of her emails to employees. "After enough dislikes, it is removed. This directly translates to sales!!"Most recently in April 2018, interns of the company were also asked to make fake Sephora accounts and write reviews of Sunday Riley skincare products.
So, yeah, really blatant, really fake, and really shady. This was a coordinated attempt to falsely manipulate the review system of Sephora for the purposes of fooling the public into buying more product. That certainly feels like about as blatant a case requiring FTC involvement as the fake review subject is going to get.And the FTC did get involved. It pushed Sunday Riley into settling with the agency. And boy, what a settlement it was.
As part of the settlement, Sunday Riley agreed not to write fake reviews. The company did not admit wrongdoing or receive any form of punishment. FTC commissioners Chopra and Slaughter disagreed with the settlement, arguing that the company should have paid a higher price."Going forward, the FTC should seek monetary consequences for fake review fraud, even if the exact level of ill-gotten gains is difficult to measure," Chopra and Slaughter said in their letter."Today's proposed settlement includes no redress, no disgorgement of ill-gotten gains, no notice to consumers, and no admission of wrongdoing. Sunday Riley and its CEO have clearly broken the law, and the Commission has ordered that they not break the law again."
Yeah, that's basically right. The FTC settled with Sunday Riley by simply asking that they please not break the law and act so shitty again. Meanwhile, the company has admitted no wrong doing, paid no fine, or suffered any other consequence. Honestly, what the point of this FTC settlement is, is beyond me. Are we to reach settlements with thieves that consist of a request that they not steal any longer?

Permalink | Comments | Email This Story


Read more here

---
posted at: 12:00am on 26-Oct-2019
path: /Policy | permalink | edit (requires password)
0 comments, click here to add the first
---
---
New York Police Union: Lying And Violating Rights Is Just Part Of Everyday Police Work

Furnished content.


On very rare occasions, the front mouths for law enforcement -- police unions -- will surprise you with inadvertent truthiness. Such a rarity occurred recently. It was -- as almost every union outburst is -- provoked by the introduction of the tiniest sliver of accountability.The Bronx District Attorney decided to release its list of cops even it can't trust. What the New York Post refers to as a "naughty list" bears some resemblance to the Brady lists compiled (but rarely released) by other city prosecutors. These lists contain cops who have been caught lying in reports or in court or have had evidence tossed (usually more than once) for Constitutional violations.These lists are supposed to make their way to criminal defendants. This rarely happens either. No prosecutor wants their star witness impeached, even if the prosecutor knows what we know: cops lie. Some more than others.The list released to the New York Post contains some redactions (thanks to sealed cases), but at least a few officers' names were made public. Here's one snippet from the "naughty list."
Two… cops named were Sabrina Alicea and Waikiria Velez — whose statements in a June 2015 crash, which killed one and left another brain-dead — were contradicted by surveillance video, the DA's records say.Detective Winston McDonald made the list for lying about being robbed at knife point in early 2016 — and Capt. David Dent landed on the list after he was caught fudging transit crime numbers.
Here's where it gets fun. The Sergeants Benevolent Association, one of New York's law enforcement unions, reacted very badly to the release of the naughty list. Bear in mind this list only includes officers who've "given questionable testimony" or "had evidence tossed for unconstitutional policing."This is how the SBA responded, cloaked in stupidity it mistook for righteous anger.
The city's police union responded to the release by slamming the Bronx DA's prosecution record and attacking the "anti-cop activists" who requested the lists to smear "honest, hard-working police officers."
So, if we're to take the SBA at its word, the release of "naughty" list "smeared" "honest, hard-working" officers who… lied in court or committed Constitutional violations. Any straight reading of this assertion results in the assumption the SBA considers lying and Constitutional violations to just be part of the honest, hard work officers perform. That's a bit disturbing.And let's be clear on something else: it's impossible to "smear" someone with a factual record of their wrongdoing. "Honest" cops don't lie. "Hard-working police officers" don't cut Constitutional corners. This is the SBA whining because some of its members have been exposed as lousy cops who do lousy things.But if you're expecting incisive, thoughtful reactions to news of police misconduct, you don't ask police unions for input. All they've done over the past several decades is make it easier for bad cops to stay employed for pretty much forever, and attack anyone who dares to suggest not all police officers are saints or heroes. At least in this case, the SBA has made it clear hard-working officers engage in misconduct. And that appears to be just fine with the SBA.

Permalink | Comments | Email This Story


Read more here

---
posted at: 12:00am on 26-Oct-2019
path: /Policy | permalink | edit (requires password)
0 comments, click here to add the first
---
---
Aussie Censorship In Action: National Enquirer Editor Threats Get Bookstores To Block Sale Of Ronan Farrow Book

Furnished content.


We've covered a few times in the past some of the oddities of both Australia's defamation laws and its views on intermediary liability. Our big complaint regarding both of those things is how they end up enabling censorship by the powerful of critical reporting and commentary. Perhaps a perfect example of this is former National Enquirer editor Dylan Howard having some pricey lawyers threaten Australian booksellers if they decided to offer Ronan Farrow's new book Catch and Kill: Lies, Spies and a Conspiracy to Protect Predators. If you haven't guessed, a part of Farrow's book covers efforts by the Enquirer to "get dirt" on certain people in what appears to be an attempt to suppress their credibility or ability to go public, and also to engage in the practice of "catch and kill" (from whence the book gets its title) a story by "buying" the exclusive rights to it, only to kill it.It appears that some of those threats have worked, as a number of booksellers have chosen not to sell the book (though some others, admittedly, are still offering it for sale). Of course, the threat letter to the various book retailers has some weasel wording, allowing Howard and his lawyers to pretend that they're not trying to seek the blocking of the book:
We have been consulted by Dylan Howard in relation to false and defamatory allegations, which he has been advised and has reason to believe will be included in the above-named book, the Tweed firm wrote in a Sept. 27 letter to Hive Store Limited, one of the targeted booksellers (which sources say also include Britain's W.H. Smith and Wordery chains).We have put the publisher, Little, Brown Book Group Limited on notice that, if the offending content is included in the book, we are instructed to take such legal action as may be appropriate, the letter continued.The letter concluded: You are now on notice under UK and Irish defamation laws of the potential defamatory content within the said book. We would therefore urge you to satisfy yourselves that the offending references to our client have been removed prior to distribution by your company.
See if you can spot the weasel words. There are a lot of conditional statements, basically saying that "if" there's defamatory content in the book, then the booksellers will be "on notice," and (so the letter claims) potentially liable. As the Daily Beast article linked above notes, Howard has previously sued other media properties to stop them from covering news about himself:
Howard and American Media sought court orders restraining the broadcaster from airing footage obtained in the lobby of the publisher's New York headquarters on March 7 this year and requiring Channel Nine to hand over the allegedly "improperly obtained material" for destruction.
It's quite incredible for a journalist (especially one working for a publication with as dubious a history as the National Enquirer) to be attacking freedom of speech when it regards reporting about himself.

Permalink | Comments | Email This Story


Read more here

---
posted at: 12:00am on 25-Oct-2019
path: /Policy | permalink | edit (requires password)
0 comments, click here to add the first
---
---
TV Network Declares IPTV Tool Copyright Infringing, Even Though It's Just A Tool

Furnished content.


To a certain segment of the population, just mentioning IPTV is enough to get them frothing at the mouth and shouting "copyright infringement" at anyone who will listen. This isn't entirely without cause, of course, as IPTV is a technology that can be used to infringe by streaming copyrighted TV shows and films. There are entire sites out there that list such infringing content, as well. But the fact remains that IPTV is a tool, not content that infringes copyright itself. As such, there are plenty of IPTV-related tools and uses out there that are perfectly legit.Like Perfect Player, for instance. Perfect Player is an android app that allows the user to choose what IPTV playlists from 3rd party providers can be played. In other words, it's essentially a media player for IPTV streams. Upon installation, it does not come with infringing playlists to stream. What is watched on the player is entirely the choice of the end user. Despite all of this, one unnamed major pay-TV company filed a copyright complaint against the app with Google, arguing that because end users can use Perfect Player to infringe on copyright, the app itself was infringing. Google, frustratingly, complied and has delisted the app from the Play Store.
This week, however, the software – which has in excess of a million downloads from Google Play – was removed by Google because of a copyright complaint. It was filed by a major pay-TV provider, the name of which we've agreed not to publish while the complaint is ongoing.It states that the software allows users to watch channels from unauthorized sources and is therefore illegal. However, there appears to be a considerable flaw in the pay-TV company's arguments.In common with the developers behind various torrent clients, Perfect Player's developer doesn't dictate how the software is used because no control can be exercised over that. Just like Windows Media Player, uTorrent, or even VLC (which has similar capabilities), it can be used for entirely legal purposes – or not, depending on the choice of the user.
In other words, it's a tool. Now, the entertainment industry has a long and storied history of pretending that tools that have perfectly legitimate uses are the world's greatest devils and somehow themselves infringe copyright. This goes back to the Betamax, and likely before that. But this particular case is one that ought to have the attention of a great many software providers out there, if not hardware providers as well. As the TorrentFreak post notes, if Perfect Player is infringing, why isn't Windows Media Player? They have the exact same capabilities. And, taken a step further, if Perfect Player is infringing because users can use it to infringe copyright, then why aren't android phones themselves infringing?Is that line of thought extreme and ridiculous? Of course it is, but it's built off of the same ridiculous line of thinking as whoever complained about Perfect Player. TorrentFreak is rather charitable in positing that perhaps this TV company came across a version of Perfect Player that had already been loaded with pirate IPTV streams and is simply confused.
Giving the TV company the benefit of the doubt for a moment, it's not beyond the realms of possibility that it acquired a ready-configured copy of Perfect Player from a third-party that already contained a URL for a 'pirate' service. That could give the impression it's a dedicated pirate app.That being said, downloading a copy from Google Play would've highlighted the important differences between a non-configured player and one set up for piracy. That's impossible now, of course, because Google has taken Perfect Player down.
The latest at the time of this writing is that Perfect Player will be filing a DMCA counternotice, having retained a lawyer. One hopes that some simple facts about what this app is and how it operates out of the box will be all that Google needs to get it relisted quickly. And maybe, just maybe, one TV industry player will learn a lesson about firing off DMCA notices without actually knowing what its talking about.

Permalink | Comments | Email This Story


Read more here

---
posted at: 12:00am on 25-Oct-2019
path: /Policy | permalink | edit (requires password)
0 comments, click here to add the first
---
---
McDonald's Bullies Local Canadian Burger Joint Over 'Filet O' Fish' Trademark

Furnished content.


It is perhaps a bit surprising that we don't have an absolute ton of stories about fast-food giant McDonald's here, given the sheer size and fame of the company. In fact, the last post we did about the company was in the wake of it having just lost its "Big Mac" trademark in the EU, a circumstance the company was obviously displeased with. Still, McDonald's has certainly not been shy about protecting its IP in the past, even occasionally to extreme lengths.The most recent example of this behavior concerns McDonald's bullying a local Canadian food joint over its "Effing Filet 'O Fish" sandwich.
Paul Shufelt, the owner and chef behind the local Woodshed Burgers restaurant, wasn't loving what he saw when he opened his email on Wednesday. In his inbox was a formal cease and desist from McDonald's Restaurants of Canada over one of his restaurant's burgers: the Effing Filet O' Fish. The name of the burger, the letter argued, violated the registered McDonald's trademark of the phrase Filet O' Fish, the name of one of the fast food giant's most prolific sandwiches."McDonald's is concerned that your restaurant's use of Effing Filet O' Fish, particularly in association with a sandwich or burger menu item, is likely to cause confusion among consumers and is also likely to diminish and dilute the strength of McDonald's trademark," the letter read.
Okay, so a couple of things here. First, Woodshed is a tiny 40 seat joint that is a local eatery and isn't the kind of place one goes and is confused into thinking it's a McDonald's. Second, the "Effing Filet 'O Fish" sandwich at Woodshed is a fairly descriptive name, given that it's a sandwich chiefly comprised of an effing filet of fish. That point isn't quite so strong, since McDonald's can probably argue that it's use of the mark has transformed it from something generic to something closely associated with McDonald's.But thirdly, if McDonald's thought this was going to get Shufelt to change the name to something McDonald's would consider innocuous, well...
In compliance with the cease and desist, Shufelt renamed his burger to the McEffing Fish Filet — his flippant way of complying with the massive company's cease and desist."Let them come at us, I guess, and they can have a pissing match with a small, 40-seat restaurant in Edmonton over the name of a burger," Shufelt said.
Great job, McDonald's lawyers. This is important work you're doing.

Permalink | Comments | Email This Story


Read more here

---
posted at: 12:00am on 24-Oct-2019
path: /Policy | permalink | edit (requires password)
0 comments, click here to add the first
---
---
Phoenix Cop Sues Department To Block Investigation Of Officers' Questionable Social Media Posts

Furnished content.


Free speech doesn't mean speech free of consequences. A person can be fired for saying things their employer doesn't agree with or feels reflects badly on it Things get a little more complicated when the employer is the government, but the end result of the added complexity is generally that government employees have fewer protections for their speech, rather than more. That's a direct side effect of being employed by the government, which gives employees the power to control private citizens' lives through laws, policies, and regulations.A Phoenix cop, whose bigoted social media posts were swept up in the Plain View Project's database, is unhappy that his questionable posts have resulted in him possibly suffering from the consequences of his actions. Sergeant Juan Hernandez of the Phoenix PD believes he shouldn't be disciplined for his posts, which included sharing anti-Muslim content on multiple occasions. Meg O'Connor of the Phoenix New Times has more details.
"The most common name for a convicted gang rapist in England is... Muhammed," reads a Facebook post once shared by Phoenix Police Sergeant Juan Hernandez.The post was one of 11 made by Hernandez that ended up being published this past June as part of a database of bigoted Facebook posts made by police officers nationwide.[...]Hernandez has shared numerous anti-Muslim memes on Facebook, including posts from conspiracy websites titled "The End of the Christians in the Muslim World" and "Young Christian Girl Repeatedly Raped by 15 Muslims Then Murdered [READ HERE]."
Sergeant Hernandez doesn't want to be punished by his employer for these posts. In fact, he doesn't even want to be investigated. His lawsuit [PDF] has been filed mid-investigation in hopes of receiving an injunction blocking him -- and other police officers -- from being investigated for their social media posts. It's somewhat of a class action complaint as well, with Hernandez attempting to sue on behalf of all other members of his union (Arizona Conference of Police and Sheriffs).Hernandez alleges the investigation is improper and suggests (probably correctly) the only reason he's being investigated is because of the Plainview Project's database.
Despite the fact that the Facebook posts were online for years, prior to the Plain View Project publication, no one from the Phoenix Police Department or the City of Phoenix ever identified Plaintiff Hernandez's postings as alleged violations of any PPD or Phoenix policy.
If he's correct, it says more about the Phoenix PD's inability or unwillingness to keep tabs on its officers' social media posts than it does about the alleged impropriety of the investigation. Like many other law enforcement agencies around the nation, the Phoenix PD appears to have been caught off guard by its officers' online behavior. This doesn't necessarily make the investigation improper. It just makes it extremely belated.As the lawsuit notes, the PD claims the posts "brought discredit" to the agency and it was for this reason -- not the PD's social media policy -- that it was seeking to punish him. Hernandez claims he's been an exemplary officer -- something backed up by the PD's inability to specify any other time where he failed to be a good cop.
Defendant Disotell and other PSB personnel present at the investigative review process meeting were unable to provide any examples of any situations in which Plaintiff Hernandez acted without "moral integrity" or failed to "work cooperatively, courteously, but firmly with all segments of the public" (quotations from the discipline investigation) other than the Facebook posts that were the focus of the investigation.
This is another failure by the Phoenix PD. Meg O' Connor of the New Times appears to know more about Sergeant Hernandez than the PD's investigators.
As Phoenix New Times previously reported, Hernandez was added to the Maricopa County Attorney's Brady list back in 2004 (the Brady list is a list of police officers who are so notoriously unreliable and dishonest that prosecutors must disclose the officer's reputation to defense lawyers).
Hernandez claims the PD's social media policy is impermissibly vague. It may be, but it does appear to clearly state that officers will be held responsible for any speech the department considers improper.
When using social media, Department personnel should be mindful their speech becomes part of the worldwide electronic domain. Therefore, adherence to City and Department policies is required in the personal use of social media. Employees are prohibited from using social media in a manner that would cause embarrassment to or discredit the Department in any way.
"Embarrassment" is an incredibly vague term, one that could be used to punish critics and whistleblowers, as well as cops who engage in hateful speech. This part is a bit more specific, but still remains pretty vague.
Department personnel are free to express themselves as private citizens on social media sites to the degree that their speech does not impair working relationships of this Department, are detrimental to the mission and functions of the Department, that undermine respect or public confidence in the Department, cause embarrassment to the Department or City, discredit the Department or City, or undermine the goals and mission of the Department or City.
The policies are problematic. And Sergeant Hernandez -- Brady list member and incautious social media user -- may ultimately prevail. He's asking for a restraining order preventing the Phoenix PD from continuing its investigations of officers found in the Plain View Project's database. He has a good chance of securing this.While free speech protections are more narrow for public employees, they're not completely erased. A bigoted cop's Facebook posts are protected speech. Even with the social media policy applied, they're likely still protected from the department's attempt to punish him. Vague wording generally tends to result in findings of unconstitutionality, and a policy that would similarly prevent good cops from criticizing government agencies and policies won't hold up under judicial scrutiny.This doesn't mean cops should be allowed to harm the department's relationship with the public by engaging in hateful behavior online. It just means the department will have to be far more specific about what sort of online behavior it won't tolerate. Matters of public concern are pretty much off limits, and the Phoenix PD might have a hard time convincing the court Hernandez's posts weren't at least somewhat related to topics of national debate like immigration and international terrorism.I don't like to defend bad cops but I'm far more averse to policies that threaten free speech protections. The public can draw its own conclusions about Sergeant Hernandez's character from the content he chooses to share. But can he be punished or fired for it? That's not nearly as certain. If the Phoenix PD doesn't want to be the employer of bigots, perhaps it should start firing cops when they're deemed too untrustworthy to testify in court, rather than offer up an internally-incoherent response to a negative news cycle.

Permalink | Comments | Email This Story


Read more here

---
posted at: 12:00am on 24-Oct-2019
path: /Policy | permalink | edit (requires password)
0 comments, click here to add the first
---
---
House Overwhelmingly Votes To Empower Copyright Trolls And To Bankrupt Americans For Sharing Photos

Furnished content.


Perhaps not a surprise, but Congress did what Congress does and voted overwhelmingly to approve the CASE Act, which is better described as the "we need more copyright trolling" act, and which is very likely unconstitutional. Only 6 Reps voted against the bill, with 410 voting for it (15 didn't vote -- including, Doug Collins who infamously laughed that anyone might be inconvenienced by a "small" $30,000 fine). I will say kudos to the six reps who voted against it: Amash, Davidson, Gianforte, Kelly, Massie, and Norman. Frankly, the most surprising "yes" vote here was Rep. Lofgren, who historically has been great on copyright (and other issues). I'm surprised to see her on the wrong side of this bill and helping to enable trolling like this.Rep. Hakeen Jeffries, who was the sponsor of the bill -- and who (coincidentally, I'm sure) offered lobbyists the chance to join him at the recording industry's biggest party for just a $5,000 contribution -- made a bunch of utter nonsense statements in support of the bill:
There is no gun that is being held to anyone's head, because the small claims court like tribunal is voluntary in nature, Jeffries told The Verge. Any argument made to the contrary, represents a deliberate attempt to misrepresent what's at stake as part of the effort to do away with the content copyright laws that have been part of the fabric of our democracy since the founding of the Republic and in fact the Constitution.The internet doesn't change the Constitution, Jeffries continued.
Sure. The internet doesn't change the Constitution. But Congress sure has gone a looooooooong way in changing copyright law, away from its Constitutional roots, to the point that it is almost unrecognizable. Let's remember that the Constitution only provides for copyright law if it is used to "promote the progress of science," which at the time it was written meant "learning and education." What about the CASE Act promotes education? Can Jeffries answer that?Also, the Constitution promised us that copyright should only be for "limited times." Yet, Congress has extended copyright over and over and over again such that no one can honestly claim that it matches up with the initial understanding under the Constitution.So, sure, if you're going to cite the Constitution as the reason for your new copyright law, I'm going to point out that, as originally interpreted in the very first Copyright Act, it was believed that the Constitution only provided for 14 years of protection for "maps, books, and charts." What we have today is kinda different, don't you think? Congress has made a mockery of the Constitutional concept of copyright. Rather than 14 years, it's "life plus another 70 years." Instead of "maps, books, and charts" it's literally every newly created work. Instead of only applying to things that are registered, it now applies to everything. Instead of applying almost entirely to commercial operations, it applies to everyday sharing. If you're going to cite the constitution for favoring a massive expansion of copyright trolling, you might want to at least acknowledge how unlike the original concept of copyright the law has become today. Or did the lobbyists paying $5,000 a pop to party with you at the Grammies forget to tell you that part?The bill still needs to go to the Senate, but given the overwhelming vote in the House, it's not encouraging. The only bright side is that we'll have plenty of new stories to cover as this law gets widely abused by trolls.

Permalink | Comments | Email This Story


Read more here

---
posted at: 12:00am on 23-Oct-2019
path: /Policy | permalink | edit (requires password)
0 comments, click here to add the first
---
---
In These Partisan Times, The Only Thing That Gets Bi-Partisan Agreement Is That Blizzard Sucks

Furnished content.


We live in partisan times. The left and the right might as well be cats and dogs, mostly incapable of living together and the subject of fascination by the public when they manage to work together in the slightest way. The country needs a rallying cry. Something to bring both sides of the aisle together to demonstrate to all that they can actually agree on things.Blizzard appears to be that something. In the wake of the backlash against Blizzard for its actions taken to silence and punish eSports competitors that chose to voice support for the ongoing protests in Hong Kong, it seems that everyone from Alexandria Ocasio-Cortez to Marco Rubio agrees that the company needs to do much, much better.
Today, United States Senators Ron Wyden and Marco Rubio signed a bi-partisan letter with support from Representatives Alexandria Ocasio-Cortez, Mike Gallagher, and Tom Malinowski addressed to Bobby Kotick, CEO of Activision Blizzard, over the recent suspension of professional Hearthstone player Chung "Blitzchung" Ng Wai."We write to express our deep concern about Activision Blizzard's decision to make player Ng Wai Chung forfeit prize money and ban him from participating in tournaments for a year after he voiced support for pro-democracy protests in Hong Kong," the letter reads. "This decision is particularly concerning in light of the Chinese government's growing appetite for pressuring American businesses to help stifle free speech."
Now, it's true that this particular letter is toothless. It's also true that Blizzard has already reduced some of the penalties it levied on Chung, even though such a reduction was entirely besides the point and lowered the temperature on this controversy not at all. Still, what this really should highlight for the reader is that the public backlash against Blizzard has reached a volume that Congress critters are making public statements about it, and in a bi-partisan way. That's no small thing.There is a great deal for one side or the other of the political aisle to be angry about these days. For Blizzard to unify that anger against itself should really inform the company's assessment as to how beneficial it is to bow to Chinese demands to stifle the speech of its competitors.Again, this is a toothless letter...for now. But if it changes the calculus on future decisions Blizzard might take, that's a good thing.

Permalink | Comments | Email This Story


Read more here

---
posted at: 12:00am on 23-Oct-2019
path: /Policy | permalink | edit (requires password)
0 comments, click here to add the first
---
---
Adam Silver Reveals The Chinese Government Asked Him To Fire Daryl Morey

Furnished content.


We've been taken on something of a journey over the past several weeks by China and their thin-skinned government's attempt to pressure everyone into forgetting that Hong Kong exists. Specifically, it seems that Beijing is quite afraid of any person with a platform showing any support for the ongoing protests in Hong Kong, which much of the world sees as an attempt to stave off an authoritarian government with a history of human rights abuses. While much of the eSports gaming world has taken the cowardly step to self-censor -- going so far as to punish those competing in a fairly hamfisted manner -- there is also this NBA...thing.That front of this Orwellian war began when Daryl Morey, GM of the Houston Rockets, tweeted fairly benign support for the protests. The Rockets are quite popular in China, as is the NBA, and China took an opportunity to ape extreme offense at Morey's tweet. This, despite the fact that Twitter is effectively banned and blocked on the Chinese mainland. Despite that fact, the NBA first made unfortunate noises in apologizing to the Chinese government, before Commissioner Adam Silver eventually walked that back after a public backlash. Silver instead came out in support of players and team officials speaking their minds and attempted to retrieve the NBA's one-time position as one of the most progressive and "woke" professional sports leagues in America.It seems that Beijing really wasn't playing around, however, as Silver revealed in a recent interview that China actually asked him to fire Morey.In case you cannot watch the video, Silver revealed that China asked him to fire Morey and that he refused. He then went on to note that his recent trip to China in the wake of this controversy was conducted at least in part to give Beijing a firm understanding that his league would not again kneel at the altar of their ginned up hurt feelings. The Deadspin rightly calls this what it is: domestic damage control.
"These American values—we are an American business—travel with us wherever we go," Silver said. "And one of those values is free expression. We wanted to make sure that everyone understood we were supporting free expression."Silver does deserve credit for not firing Morey on the spot, and the NBA certainly has caught more flak despite doing less to mollify China than the scores of other, larger companies who have happily rolled over and shown the Chinese government their bellies. Today's comments are damage control—not with the Chinese officials he has been dealing with for a week now, but with American fans who are pissed at the league and its most prominent player for playing China's game.
Indeed. And, while it can be difficult for a money-making organization to show some spine against an adversary wielding the world's second largest economy, stories like this are evidence for exactly what will happen if lines in the sand are not drawn. China, and authoritarian regimes, will demand more and more influence over American companies that should at least pretend to have American values.Is the NBA some knight on a white horse here? Hell no. But the NBA's reaction to public pressure in America is certainly something that would be welcome in the eSports industry.

Permalink | Comments | Email This Story


Read more here

---
posted at: 12:00am on 22-Oct-2019
path: /Policy | permalink | edit (requires password)
0 comments, click here to add the first
---
---
Civil Rights Groups Ask Legislators To Block Ring's Surveillance Partnerships With Law Enforcement

Furnished content.


If Amazon's not interested in scaling back its aggressive rollout of Ring doorbell/cameras -- a rollout achieved largely through partnerships with law enforcement agencies -- maybe some legislators will be willing to step in.Amazon's Ring has nailed down 95% of the doorbell camera market. Some of this is due to name recognition. Amazon and doorsteps go together and who wouldn't want a passive eyeball "guarding" the front door to deter package thieves from walking off with a homeowner's purchased goods?But Amazon has also received a lot of support from hundreds government agencies. Amazon gives local police departments discounts on the cameras in exchange for pushing residents to use Ring's snitch app, Neighbors. The app encourages users to post footage of suspicious happenings, further erasing the line between public and private, and making Ring owners more receptive to law enforcement requests for footage.The wheels are further greased by law enforcement, which gives these cameras away to homeowners (sometimes even going so far as to help install them) with the implicit suggestion homeowners will return the favor when cops make warrantless requests for recordings. If law enforcement agencies feel uneasy about this public/private partnership, Ring is more than willing to handle agencies' PR work by issuing press releases and editing planned public statements.Ring also provides a portal for officers to request footage from camera owners. There's nothing in the process that encourages the use of a warrant. If users reject the request, cops can just grab a subpoena and get it from Ring directly, bypassing warrant requirements completely.The rollout continues unabated, with Ring receiving another PR black eye with every set of released public records. At some point, Ring was providing officers with a map of every installed Ring camera -- even those officers didn't hand out themselves. It also gave officers stats on how often their warrantless requests for recordings were rejected. Ring has also claimed it won't be adding facial recognition tech to its cameras (yet), but it also employs a "Head of Facial Recognition Tech."Since Ring's not going to stop being Ring, a coalition of more than 30 civil rights groups is asking legislators to start paying attention to what's happening on millions of doorsteps in America. (via Boing Boing)
Today, 30+ civil rights organizations signed an open letter sounding the alarm about Amazon's spreading Ring doorbell partnerships with police. The letter calls on local, state, and federal officials to use their power to investigate Amazon Ring's business practices, put an end to Amazon-police partnerships, and pass oversight measures to deter such partnerships in the future.
Specifically, the letter asks city, state, and federal legislators to step into the regulatory void created by this new market -- one that expands government surveillance powers by tying law enforcement agencies to cameras owned by private citizens.
Amazon Ring partnerships with police departments threaten civil liberties, privacy and civil rights, and exist without oversight or accountability. Given its significant risks, no surveillance partnerships with Amazon Ring should have been established, or should be established in the future, without substantial community engagement and input and elected official approval. To that end, we call on mayors and city councils to require police departments to cancel any and all existing Amazon Ring partnerships, and to pass surveillance oversight ordinances that will deter police departments from entering into such agreements in the future. We further call on Congress to investigate Ring's practices and demand more transparency from the company.
Fight for the Future points out footage obtained by law enforcement agencies can be held onto indefinitely. Once stored locally, agencies are free to apply facial recognition tech Ring hasn't added to its product yet. They can also turn this over to federal agencies like ICE and the FBI without needing to go through the hassle of receiving a judge's signature.And if legislators aren't worried about police access to footage, maybe they'll show some concern about Ring's access to its cameras. Contractors employed by Ring have access to live footage as well as any recordings stored in its cloud.Ring has cornered the market. It also has 400+ law enforcement agencies in its pocket. The expansion isn't slowing and Ring has shown it's willing to speak on behalf of the government through press releases and to edit the government's statements if it doesn't like what's being said. This isn't normal. And the potential downsides of allowing cops and private companies to coexist as equal partners in surveillance have just begun to be explored.

Permalink | Comments | Email This Story


Read more here

---
posted at: 12:00am on 22-Oct-2019
path: /Policy | permalink | edit (requires password)
0 comments, click here to add the first
---
---
This Week In Techdirt History: October 13th - 19th

Furnished content.


Five Years AgoThis week in 2014, while Edward Snowden was telling a reporter that he probably wouldn't have revealed as much as reporters did from his documents (which was part of the point of passing the decision on people not immersed in the NSA), new releases from said documents gave us a look at the NSA's infiltration of foreign tech companies with undercover agents. The agency also finally released Keith Alexander's financial disclosure documents (with none of the ensuing security breaches they were so insistent this would cause). And we looked at some numbers painting a picture of just how aggressive the Obama administration was with leakers.Meanwhile, we also got a look at a big leaked chunk of the in-progress TPP agreement. Most of it was the IP chapter that read like a pharma company wish list that would be a disaster for public health, and included plenty of surveillance gifts for Hollywood, plus a tidy little measure allowing the criminilization of corporate whistleblowers.Ten Years AgoThis week in 2009, while the IOC was complaining about Flickr photos because a photographer used a CC license, a Dutch collection society was backing down slightly on its attacks on video embeds — but highlighting the difficult question of when a small blog becomes "commercial". This question came up in an entirely different context in New York this week as well, when someone lost their unemployment benefits because their blog ads paid around a dollar a day.Also this week in 2009: the AP and News Corp were demanding to be paid for content (and the latter was launching a news aggregator while complaining about news aggregators), ASCAP and BMI were looking for even more onerous royalties, DRM was contributing to a disastrous launch for the PSO Go, EMI signed a deal with Grooveshark thanks to negotiation through lawsuit, and yet amidst all this... the Nobel Prize in economics went for a second time to work that highlights the power of infinite goods.Fifteen Years AgoThis week in 2004, people were starting to realize (and argue about) how mobile phones extend people's capabilities while changing their skillsets. Amidst the hype about mobile TV, few companies seemed to realize that the real future of mobile video was communication and user-created content, much like how the real challenge and opportunity for news online was how much people want to share it. Interest in downloadable music stores was fading as the launch promotions dried up, the DOJ was practically begging to become Hollywood's private police force, and the Supreme Court passed on considering the RIAA's attempts to get the names of file sharers from ISPs at the same time as a UK court was ordering ISPs to hand them over. Meanwhile, hot on the heels of the Virgin Galactic announcement the previous week, potential amateur astronauts were showing up with the ticket price in hand and, at the time, it looked like private space tourism might only be a few years away.

Permalink | Comments | Email This Story


Read more here

---
posted at: 12:00am on 20-Oct-2019
path: /Policy | permalink | edit (requires password)
0 comments, click here to add the first
---
---
California Governor Signs Bill Banning Facial Recognition Tech Use By State's Law Enforcement Agencies

Furnished content.


California has become the first state in the US to ban facial recognition tech use by local cops. Matt Cagle has more details on the ACLU-backed law.
Building on San Francisco's first-of-its-kind ban on government face recognition, California this week enacted a landmark law that blocks police from using body cameras for spying on the public. The state-wide law keeps thousands of body cameras used by police officers from being transformed into roving surveillance devices that track our faces, voices, and even the unique way we walk. Importantly, the law ensures that body cameras, which were promised to communities as a tool for officer accountability, cannot be twisted into surveillance systems to be used against communities.
As Cagle points out, San Francisco was the first city in the nation to ban use of facial recognition by city agencies. Oakland followed closely behind. And all the way on the other side of the country, Somerville, Massachusetts became the second city in the US to enact a facial recognition ban.This statewide ban will hopefully lead to others around the nation. The tech multiple companies are pushing government agencies to adopt is unproven, at best. The rate of false positives in live deployments is alarming. Just as alarming is the flipside: false negatives that allow the people, who law enforcement agents are actually looking for, to slip away. Despite this, everyone from the DHS to local police departments thinks this is the next wave of acceptable surveillance -- one that allows government agencies to, in essence, demand ID from everyone who passes by their cameras.The resistance to facial recognition's seemingly-unchecked expansion is finally having some effect. Axon (formerly Taser) has temporarily halted its plans to introduce facial recognition tech into its body cameras and Google is stepping away from its development of this tech for government agencies. Unfortunately, Amazon has shown no desire to step away from the surveillance state precipice and is continuing to sell its own brand of facial recognition to law enforcement agencies as well as co-opting citizens' doorways into its surveillance network with its Ring doorbell/cameras.It's a solid win for residents of the state. The ban blocks the use of facial recognition tech by state law enforcement until the end of 2022. It also blocks the use of other biometric surveillance tech and prevents law enforcement from using existing biometric data to feed any predictive policing tools agencies might be using or planning on implementing. With more states and cities willing to at least undertake serious discussions of the implications of facial recognition tech, it's unlikely California will remain the odd state out in the biometric surveillance race.

Permalink | Comments | Email This Story


Read more here

---
posted at: 12:00am on 19-Oct-2019
path: /Policy | permalink | edit (requires password)
0 comments, click here to add the first
---
---
Games Blamed For Moral Decline And Addiction Throughout History

Furnished content.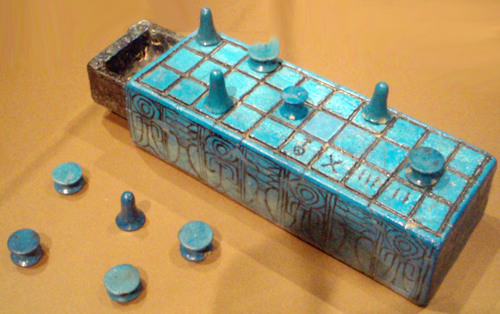 Video games are often blamed for unemployment, violence in society and addiction - including by partisan politicians raising moral concerns.Blaming video games for social or moral decline might feel like something new. But fears about the effects of recreational games on society as a whole are centuries old. History shows a cycle of apprehension and acceptance about games that is very like events of modern times.From ancient Egyptian hieroglyphs, historians know that the oldest examples of board games trace back to the game of senet around 3100 B.C.One of the earliest known written descriptions of games dates from the fifth century B.C. The Dialogues of the Buddha, purport to record the actual words of the Buddha himself. In them, he is reported to say that some recluses while living on food provided by the faithful, continue addicted to games and recreations; that is to saygames on boards with eight or with 10, rows of squares.That reference is widely recognized as describing a predecessor to chess - a much-studied game with an abundant literature in cognitive science and psychology. In fact, chess has been called an art form and even used as a peaceful U.S.-Soviet competition during the Cold War.Despite the Buddha's concern, chess has not historically raised concerns about addiction. Scholars' attention to chess is focused on mastery and the wonders of the mind, not the potential of being addicted to playing.Somewhere between the early Buddhist times and today, worries about game addiction have given way to scientific understanding of the cognitive, social and emotional benefits of play - rather than its detriments - and even viewing chess and other games as teaching tools, for improving players' thinking, social-emotional development and math skills.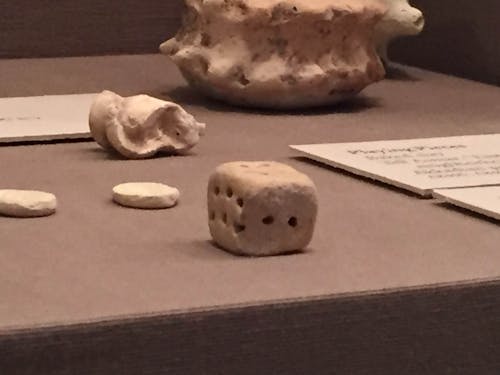 Games and politics
Dice, an ancient invention developed in many early cultures, found their way to ancient Greek and Roman culture. It helped that both societies had believers in numerology, an almost religious link between the divine and numbers.So common were games of dice in Roman culture that Roman emperors wrote about their exploits in dice games such as Alea. These gambling games were ultimately outlawed during the rise of Christianity in Roman civilization, because they allegedly promoted immoral tendencies.More often than not, the concerns about games were used as a political tool to manipulate public sentiment. As one legal historian puts it, statutes on dice games in ancient Rome were only sporadically and selectively enforced what we would call 'sports betting' was exempted. The rolling of dice was prohibited because it was gambling, but wagering on the outcomes of sport were not. Until of course, sports themselves came under fire.The history of the Book of Sports, a 17th-century compendium of declarations of King James I of England, demonstrates the next phase of fears about games. The royal directives outlined what sports and leisure activities were appropriate to engage in after Sunday religious services.In the early 1600s, the book became the subject of a religious tug of war between Catholic and Puritan ideals. Puritans complained that the Church of England needed to be purged of more influences from Roman Catholicism - and liked neither the idea of play on Sundays nor how much people liked doing it.In the end, English Puritans had the book burned. As a Time magazine article put it, Sport grew up through Puritanism like flowers in a macadam prison yard. Sports, like board games of the past, were stifled and the subject of much ire in the past and present.
Pinball in the 20th century
In the middle part of the 20th century, one particular type of game emerged as a frequent target of politician concern - and playing it was even outlawed in cities across the country.That game was pinball. But the parallels with today's concerns about video games are clear.In her history of moral panics about elements of popular culture, historian Karen Sternheimer observed that the invention of the coin-operated pinball game coincided with a time when young people - and unemployed adults - had a growing amount of leisure time on their hands.As a result, she wrote, it didn't take long for pinball to show up on moral crusaders' radar; just five years spanned between the invention of the first coin-operated machines in 1931 to their ban in Washington, D.C., in 1936.New York Mayor Fiorello LaGuardia argued that pinball machines were from the devil and brought moral corruption to young people. He famously used a sledgehammer to destroy pinball machines confiscated during the city's ban, which lasted from 1942 to 1976.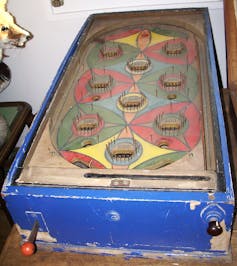 His complaints sound very similar to modern-day concerns that video games contribute to unemployment at a time when millennials are one of the most underemployed generations.Even the cost of penny arcade pinball machines raised political alarms about wasting children's money, in much the way that politicians declare they have problems with small purchases and electronic treasure boxes in video games.As far back as the Buddha's own teachings, moral leaders were warning about addicting games and recreations including throwing dice, Games with balls and even turning somersaults, recommending the pious hold themselves aloof from such games and recreations.Then, as now, play was caught in society-wide discussions that really had nothing to do with gaming - and everything to do with keeping or creating an established moral order.Lindsay Grace, Knight Chair of Interactive Media; Associate Professor of Communication, University of Miami.This article is republished from The Conversation under a Creative Commons license. Read the original article.



Permalink | Comments | Email This Story


Read more here

---
posted at: 12:00am on 19-Oct-2019
path: /Policy | permalink | edit (requires password)
0 comments, click here to add the first
---
---
Guy Who Tried To Extort YouTubers With Bogus DMCA Takedowns Agrees To Settlement

Furnished content.


Just a couple months back we wrote about YouTube suing a guy for trying to extort YouTubers with bogus DMCA notices. The evidence was pretty damning that Christopher Brady had been harassing and demanding money from various YouTubers and using the threat of bogus DMCA notices (which could kill someone's account) for leverage. The complaint also suggested that Brady was looking to swat some YouTubers as well. As we noted in our original post, the case hinged on Section 512(f) of the DMCA, which was supposed to be the tool to prevent false takedown notices -- but, which in practice is effectively a dead letter, as 512(f) claims rarely go anywhere. If there was some hope that a case with the facts so blatant might breathe new life into 512(f), well, that ended quickly as Brady has wasted no time at all in agreeing to settle the case.The settlement is pretty straightforward. Brady agrees not to send any more bogus DMCA notices to YouTube and also agrees not to "misrepresent or mask" his identity on any Google property. He also agreed to pay $25,000 to Google, which probably about covers their legal bills for bringing this case. Brady also released an apology statement, which suggests he may have sent more bogus DMCA notices than were included in the lawsuit.
I, Christopher L. Brady, admit that I sent dozens of notices to YouTube falsely claiming that material uploaded by YouTube users infringed my copyrights. I apologize to the YouTube users that I directly impacted by my actions, to the YouTube community, and to YouTube itself.
Of course, while it's good to see such an apology and settlement, it still doesn't change the fact that bogus DMCA notices happen all the time. While Brady may have been more extreme and more blatant than most, there's still a huge problem with a law that creates a situation that mere accusation will often get content removed.

Permalink | Comments | Email This Story


Read more here

---
posted at: 12:00am on 18-Oct-2019
path: /Policy | permalink | edit (requires password)
0 comments, click here to add the first
---
---
Adobe Announces Plan To Essentially Steal Money From Venezuelans Because It 'Has To' Due To US Sanctions

Furnished content.


Adobe has long had a history of questionable behavior, when it comes to the rights of its customers, and how the public is informed on all things Adobe. With the constant hammering on the concept that software it sells is licensed rather than purchased, not to mention with the move to more SaaS and cloud-based software, the company is, frankly, one of the pack leaders in consumers not actually owning what they bought.But what's happening in Venezuela is something completely different. Adobe will be disabling its services entirely in that country, announcing that it was giving customers there roughly a month to download any content stored in the cloud. After that, poof, no more official Adobe access in Venezuela. That includes access for SaaS services that were prepaid. For such prepaid services, Adobe has also announced that zero refunds will be provided.Why is this happening? According to Adobe, it's to comply with Trump's Executive Order 13884.
In the document, Adobe explains: "The U.S. Government issued Executive Order 13884, the practical effect of which is to prohibit almost all transactions and services between U.S. companies, entities, and individuals in Venezuela. To remain compliant with this order, Adobe is deactivating all accounts in Venezuela."To make matters worse, customers won't be able to receive refunds for any purchases or outstanding subscriptions, as Adobe says that the executive order calls for "the cessation of all activity with the entities including no sales, service, support, refunds, credits, etc."
As the Verge post points out, if you're shrugging at the idea that the average Venezuelan citizen just got bilked out of money or software for which they paid, private citizens aren't the only ones who will be affected by this. NGOs and news outfits will likewise be impacted by the move and those are some of the organizations attempting to affect change in Venezuela.If nothing else, this should highlight just how risky engaging in SaaS-style tech service has become. It's one thing to pay your money and not actually own what you've bought. It's quite another to pay that money, not own what you bought, and not get your money back when you don't even get that thing you don't own at all -- because of international politics.

Permalink | Comments | Email This Story


Read more here

---
posted at: 12:00am on 18-Oct-2019
path: /Policy | permalink | edit (requires password)
0 comments, click here to add the first
---
---
After All That, Sony Unceremoniously Rolls Out PS4 Remote Play To All Android Devices

Furnished content.


Remote play capability for the Playstation 4 has been something of a twisted, never ending saga. One of the most useful features of the gaming console, Sony has jealously guarded the ability to play its flagship console remotely on all kinds of devices. Originally, the only way you could connect to your PS4 was if you bought a Playstation Vita, a product all but abandoned at this point, or a Sony Xperia Android phone, a line of products the public almost universally ignored. When tinkerers on the internet went about making their own remote play apps that would work with Android phones and PCs, Sony worked tirelessly to update the console firmware to break those homebrew apps. Then Sony came out with its own PC remote play app. Subsequently, some months ago, Sony released remote play functionality for iOS devices only. The explanation at the time was that Sony was likely still trying to push Xperia phones, despite the complete lack of traction.And now, unceremoniously via yet another firmware update, Sony has given up the game and enabled remote play for all Android devices.
Fortunately, 7.0 expanded the feature, making it compatible with most Android devices. This means that anyone with an Android-compatible phone in their pocket can play PlayStation 4 games on the go. The new update also coincides with a small quality-of-life patch for iOS remote play, the game streaming app itself having been available since March of this year on the platform.
Now, the post goes on to note that there are some aspects of the remote play app that are janky, some of which weren't issues with the homebrew Android app. But the more frustrating aspect is just how long a walk Sony took in getting here. Again, enabling more remote play functionality for the PS 4 makes the console more valuable. It could have been used as a selling point for the PS4, an already immensely popular device, rather than remote play being used as selling points for the Vita and Xperia phones, which were barely adopted by the public. And what was with the odd steps in enabling all of this? Sony already had a working Android app when it decided to release remote play for iOS first, sitting on the Android version it already had for several months, seemingly for no reason.The source post calls this what it was: a hostage situation.
That said, it's nice to see Sony finally give up on the remote play first-party hostage situation they've kept up for most of the generation. With Apple Arcade, Xbox Game Pass, and Google Stadia all making moves, gaming is once again shifting away from the television, and Sony is smart to make an attempt to capitalize on this trend. This console generation may be swiftly coming to an end, but this may indicate that features of this sort will be available on day one when the PS5 drops next December.
You would really, really hope that Sony wouldn't have to learn this lesson all over again with the Playstation 5. On the other hand, it is Sony.

Permalink | Comments | Email This Story


Read more here

---
posted at: 12:00am on 17-Oct-2019
path: /Policy | permalink | edit (requires password)
0 comments, click here to add the first
---
---
Portland Police Review Board Says It's OK For Officers To Lie To Get Someone To Stop Filming Them

Furnished content.


The Portland Police Department's Review Board -- a board composed almost completely of police and government officials -- concluded it's OK for a cop to lie about the law to shut down recordings.Police officers seem to struggle the most when it comes to understanding the rights and protections given to citizens. For years, officers have abused any number of inapplicable laws to arrest citizens who recorded them. When laws and policies were changed in response to court decisions, the abuse of laws continued. The only thing that changed were department policies, which some officers just decided to ignore.This hasn't always worked out well for officers, who often end up in court with their immunity stripped. Those that don't progress as far as the federal court system, however, are left in the hands of local complaint review boards. Even when the board is more independent than Portland's, board recommendations for punishment are often ignored in favor of minimal or no discipline.This case, covered by The Oregonian following the release of Police Review Board records, shows an officer knowingly lied about the law and got away with it.
The bureau's Police Review Board found Sgt. Erin Smith didn't knowingly violate the police directive on truthfulness.
Not even with the lying?
The sergeant acknowledged he misrepresented the law to get Kerensa to stop videotaping him during a Nov. 30, 2016, demonstration in front of fuel storage facilities in Northwest Portland over the Dakota Access Pipeline.Smith admitted to falsely telling Kerensa that he didn't have the right to film officers and threatened Kerensa that he could be arrested if he didn't stop.
So, how does an officer lie without violating a policy directive on "truthfulness?" As it turns out, there are a few convenient exceptions to this directive. First, officers are allowed to use deception for "legitimate law enforcement purposes." But telling someone the law forbade them from filming cops isn't a "legitimate law enforcement purpose."That's the conclusion Portland PD Police Chief Danielle Outlaw (yes, that's her real name) reached. But she said this was more an issue of performance than a truthfulness violation because the officer admitted to lying about the law. Half-credit, I guess. The officer's direct supervisor was even more charitable.
Smith's supervisor, Traffic Capt. Stephanie Lourenco, found Smith's deception was permitted under an exception in the policy that says deception is permitted when "necessary to protect the physical safety'' of an officer.
Lourenco did not explain how a passive recording threatened the officer's safety. The generous application of the deception exception encourages officers to invoke it any time they lie to citizens to get them to comply with unlawful orders. Good times. Thank god the PD is engaged in some form of oversight. Otherwise, we might be subjected to even stupider rationalizations...
[Board members] argued that Smith didn't knowingly violate the directive and that "deception'' is an acceptable de-escalation tactic.
Even assuming this was the sort of situation that necessitated a de-escalation, how does lying to people result in calmer interactions? Feeding a line of bullshit to a citizen who knows it's bullshit isn't going to nudge anything towards a more peaceful resolution. Making it a practice to lie to citizens just because you know multiple exceptions allow you to doesn't do anything to improve officers' relationships with the people they serve.Fortunately, this exoneration got a second pass from the city's far more independent Citizen Review Committee, which was thoroughly unimpressed with the PRB's logic. Chief Outlaw agreed to take a second look at the case the PRB had refused to act on. But in the end, lying to citizens about their right to record is only worth about one day's pay. Cops willing to spin the Wheel O' Accountability may find it pays off more often than not, especially when the PRB is willing to make almost any excuse for an officer's bad behavior.

Permalink | Comments | Email This Story


Read more here

---
posted at: 12:00am on 17-Oct-2019
path: /Policy | permalink | edit (requires password)
0 comments, click here to add the first
---
---
The City Of Baltimore Blew Off A $76,000 Ransomware Demand Only To Find Out A Bunch Of Its Data Had Never Been Backed Up

Furnished content.


The City of Baltimore was hit with a ransomware attack in May of this year. Criminals using remodeled and rebranded NSA exploits (EternalBlue) knocked out a "majority" of the city's servers and crippled many of its applications. More details didn't surface until September when the city's government began reshuffling the budget to cover the expenses of recovering from the attack.The person in charge of the city's systems was Frank Johnson, who went on leave (presumably permanently) after a post-attack audit found the IT director hadn't done much IT directing.
Johnson, who also serves as the city's chief digital officer, received significant criticism from local authorities for the response to the May 7 attack. City council members alleged a lack of transparency and communication in the wake of the incident, as well as an inability to maintain a functional organization "during an emergency event." He also also never drafted a continuity of operations plan for an IT attack of the kind that occurred.
It looks like the list of stuff Johnson was being paid to do that he never did. Hence the catastrophic outcome when the city refused to pay the $76,000 ransom. Given the fact that $6 million has already been pulled from parks and public utilities funds to "harden" city systems, the $76,000 demand now seems like a bargain.City residents should be asking WTF their tax dollars are being spent on. The city's audit of its compromised system rolls on, delivering even more embarrassing details about the city's IT skill set. (via Ars Technica)
A new audit of Baltimore's information technology department says the agency lost key data during May's ransomware attack because some in the agency used an outdated method for storing files: the hard drives on their individual computers.[...]"Performance measures data were saved electronically in responsible personnel's hard drives," [Baltimore City Auditor Josh] Pasch reported. "One of the responsible personnel's hard drive was confiscated and the other responsible personnel's selected files were removed due to the May 2019 ransomware incident."
Bureaucracies are prone to understatement and the assessment of the ghastly state of affairs by Pasch was no exception. According to Pasch, the permanently-missing data resulted in a "loss of confidence" in the city's IT department's ability to do its job.This understatement brought the hearing to a halt as council members expressed their disbelief that city data was not being backed up. Their comments were less understated.
Hearing that, City Councilman Eric T. Costello, a former government IT auditor himself, stopped the hearing."That can't be right? That's real?" Costello asked.
It's apparently real. City data needed for an audit cannot be recovered because the IT department never made an effort to express the dangers of storing the only copy of data locally. It also apparently never made a push to create cloud backups of important files. When the ransomware struck, the stuff locked up was -- in far too many cases -- to only copy of that stuff.The tragically hilarious postscript to this is the city's response to Ars Technica's request for info on the city's cyberattack recovery plans.
Ars has requested information from the city regarding the contracting details for the recovery, but the city has thus far provided no data. Requests for data on the status of patches and disaster recovery plans were refused because the documents do not exist as a result of the ransomware attack.
It's easy to mock governments for their inability to properly handle the massive amounts of data they collect, create, and retain. And so we shall. The city figures it will cost $18 million to recover from a rejected $76,000 ransom demand. I guess if you're going to play chicken with extortionists, you might want to make sure your backup plans at least meet min spec.

Permalink | Comments | Email This Story


Read more here

---
posted at: 12:00am on 16-Oct-2019
path: /Policy | permalink | edit (requires password)
0 comments, click here to add the first
---
---
Blizzard's Face Plant Creates Marketing Opportunity For Companies With A Spine

Furnished content.


Blizzard's decision to pander to the Chinese government is a PR headache that simply isn't going away. Last week, games giant Blizzard stepped in a minefield when it severely punished a Hearthstone player for supporting the protests in Hong Kong during a championship live stream. The reaction was swift, justified, and severe, with everyone from gamers to Blizzard employees accusing the company of prioritizing profits over principles.After days of silence, Blizzard ultimately issued a statement on the decision and, while public backlash forced it to retreat from some of the player's more severe punishments, the company doubled down on its decision to censor players for political opinions, ignoring most of the criticisms leveled by human rights organizations like Access Now. It also tried to claim with a straight face that its financial interests in China played no role in the decision:
The specific views expressed by blitzchung were NOT a factor in the decision we made. I want to be clear: our relationships in China had no influence on our decision. We have these rules to keep the focus on the game and on the tournament to the benefit of a global audience, and that was the only consideration in the actions we took.
Sure, Jan. While the gamer violated tournament rules by injecting political opinion, Blizzard's over-reaction (the gamer lost all awards and prizes and faced a one year ban from competition) showcased a company absolutely terrified of losing out on Chinese cash. It could have adhered to its rules by applying a more modest punishment. Instead it behaved in a way that made it clear to everybody that Blizzard's principles like Every Voice Matters--etched at the base of a statue at the company's headquarters--couldn't hold a candle to the potential money to be made in China.But one company's disastrous face plant is another company's marketing opportunity. Fortnite developer Epic Games utilized the PR fracas to proclaim that it would not censor gamers simply for having political opinions, insisting companies can walk (embrace fundamental human rights) and chew gum (make a living selling games and game stream ads) at the same time:
Fortnite developer Epic Games said in a statement that it will not ban players or content creators for political speech. The message comes after Blizzard caught fire this week for banning a professional Hearthstone player for shouting a statement associated with Hong Kong protesters.Epic supports everyone's right to express their views on politics and human rights. We wouldn't ban or punish a Fortnite player or content creator for speaking on these topics, an Epic Games spokesperson told The Verge.
That statement came despite the fact that Chinese tech giant Tencent has held had a 40 percent stake in Epic since 2011. In contrast, Riot Games, developer of League of Legends, is now 100 percent owned by Tencent. On Friday it effectively sided with Blizzard, proclaiming that broadcasters should "refrain" from discussing "sensitive topics" during game streams. Because, you know, god forbid some kid playing a game express something akin to empathy, while an authoritarian government threatens to "crush the bodies and shatter the bones of Hong Kong residents":
"As a general rule, we want to keep our broadcasts focused on the game, the sport, and the players, John Needham, the global head of League of Legends e-sports said in a statement. We serve fans from many different countries and cultures, and we believe this opportunity comes with a responsibility to keep personal views on sensitives issues (political, religious, or otherwise) separate."
Upsetting China's authoritarian government means potentially losing billions for companies dreaming of international expansion, so, more often than not, cutesy purported principles like "every voice matters" are going to hold up like tissue paper in a thunderstorm. Still, there's a marketing opportunity here for companies interested in showing how having a spine and respecting basic human rights isn't inherently "bad for business." Either way, with protests planned for Blizzard's BlizzCon convention early next month, this was an unforced error that's not going away anytime soon.

Permalink | Comments | Email This Story


Read more here

---
posted at: 12:00am on 16-Oct-2019
path: /Policy | permalink | edit (requires password)
0 comments, click here to add the first
---
---
Working Futures: The Future Of Work May Be Beautiful

Furnished content.



Order your copy of Working Futures today »We're off today for the long weekend, but I wanted to use the opportunity to publish the last of our posts about the stories in our Working Futures science fiction anthology about the future of work. If you haven't read the earlier ones, they're here:
The post will cover the final two stories in the book, which both really stood out when we went through the selection process.
---
Generation Gap, by Holly Schofield. This is Holly's second story in our collection and among the many things we loved about it was how it really painted a picture of a potentially very different world -- which held the possibility of being beautiful, but also possibly terrifying. Or perhaps something in between. And it raises questions about how our future world will connect with the past.A Brief History of Algorithmic Life: Introduction, by Christopher Alex Hooton, is the final piece in the book for a reason. It's such a lovely story, purporting to be the introduction of a long textbook about the history of "algorithmic life." As Chris explained on our recent podcast, his goal with the story was to get away from the science part of science fiction and see if he could write just a "beautiful story." And he succeeded, writing a touching story about an incredibly unexpected friendship between a human and an "algorithmic" life.
---
I'm happy we're closing out with both of these stories, because they're probably the two most literary of the entire anthology. As with most of the other stories, the world they present has things that will frighten some people -- and intrigue other people. Aspects of both utopia and dystopia show up in both, but what stands out about both of these stories is the relationships they portray, and the way in which both stories build an incredibly visual world in the future that comes alive via the stories.So now we've summarized all 14 stories in the book -- we hope you've been inspired to check out the collection. We'll still have some more posts about the project coming in the future, but first we wanted to put the focus on what matters most: the stories the anthology includes.

Permalink | Comments | Email This Story


Read more here

---
posted at: 12:00am on 15-Oct-2019
path: /Policy | permalink | edit (requires password)
0 comments, click here to add the first
---
---
This Week In... Working Futures

Furnished content.



Order your copy of Working Futures today »Techdirt is taking a break for the long weekend — and while we've still got the comments post coming tomorrow, today instead of the usual history post we're looking forwards, with our new Working Futures anthology.
For those who don't know or who haven't had time to check it out yet, Working Futures is a collection of fourteen speculative short stories by science fiction authors, exploring the question of what work will be like in the future as artificial intelligence and other technologies continue to transform our world. If you want a taste, you can check out the first half of one of the stories, A Quiet Lie in our pre-launch teaser post. Since then, Mike has been sharing summaries and thoughts about other entries in the book: about how AI and humans could keep each other in check, and how private services and social credit could define our lives, and how the lines between human and machine could blur in fascinating and challenging ways, among many other topics.This week, we also had a special episode of the Techdirt Podcast in which Mike was joined by three of the authors: Katharine Dow, whose story The Funeral Company portrays a society divided by its reactions to both climate change and ubiquitous surveillance; James Yu, whose story The Mummer gives us eerily real characters in a not-too-distant future running up against the darker side of our interaction with robots; and Christopher Hooton, whose story A Brief History Of Algorithmic Life: Introduction closes out the anthology with a moving, lyrical tale about about the first true human-AI friendship.And of course, Working Futures also contains a pair of stories by Mike himself, who hadn't tried writing fiction in a long time, but hit the ground running with two engaging possible futures: one in which increasing centralization has put our lives in the hands of a few big companies that compete to offer the services and products for your entire life, and another in which the return to a truly decentralized online world has led to an energetic and anarchic knowledge economy. We've also got a story by our own Tim Geigner, who has been at this for a long time (his earlier sci-fi novels Digilife, Echelon, and Midwasteland are available as pay-what-you-want ebook downloads in our Insider Shop) and who went straight for the core of the "future of work" premise with a story about working in corporate human resources for not-so-human employees.I hope some of that piques your curiosity. Techdirt will be off on Monday, so if you're looking for something to read, grab a copy of the Working Futures paperback or ebook to see you through! And if you do read some or all of the stories, we'd greatly appreciate a review on Amazon and anything else you can do to help spread the word.

Permalink | Comments | Email This Story


Read more here

---
posted at: 12:00am on 13-Oct-2019
path: /Policy | permalink | edit (requires password)
0 comments, click here to add the first
---
---
How A Key Story About The 1919 Black Sox Scandal Was Completely Made Up... Due To A Confused Understanding Of Copyright

Furnished content.


It's baseball playoff season, and this week, as many have been highlighting, it's actually the 100th anniversary of the infamous 1919 Black Sox scandal, in which a bunch of players from the Chicago White Sox were later accused of deliberately throwing games in a deal with some gamblers. I've seen a few stories covering "facts and myths" about the scandal (which only really came to light the following year), but the NY Times has really great debunking of some myths about the scandal by the historian of Major League Baseball, John Thorn.So, what's this got to do with Techdirt? Well, according to Thorn's piece, a key fact that many have associated with the Black Sox was entirely made up, and the reason for it being made up was a confused (and incorrect) understanding of copyright law. To understand what happened, we need to take a few steps back. First, there's a fairly long history of what's known as "fictitious entries" that have been used in various reference works for ages -- with it being especially common in map making, where the practice is sometimes referred to as "trap streets." These are entirely fictitious streets (or sometimes towns) that are added to a map to try to catch a competitor who is just copying the work. In short, if your fake street (or dictionary entry, or whatnot) is showing up elsewhere, you know that it was copied from you. We even saw a very recent example of this kind of technique when the annotation site Genius altered apostrophe's to try to "catch" Google allegedly copying Genius's lyrics (which turned out not to be the case). Google itself has used this technique to catch Microsoft copying its search indexing for Bing.And, it remains a valid technique for catching copying -- which some might call a form of plagiarism. However, when it comes to copyright, it's a bit of a different story, because the underlying reference facts often aren't subject to copyright in the first place. The key court case on all of this is the famous Feist case in which one telephone directory company was accused of infringement for copying another phone book, with the "evidence" being some fake entries (kids: in the pre-internet days, to figure out how to contact someone, you went through a giant book of phone numbers). But as the Supreme Court eventually ruled, the directory listings weren't subject to copyright in the first place and (in the US, at least) you don't get a copyright for merely assembling a collection of facts if there was no creativity involved (which there shouldn't be for a phone directory!).That brings us back around to the Black Sox. The most well known book covering the Black Sox scandal was the book Eight Men Out by Eliot Asinof, which was published in 1963 (Asinof also co-wrote the movie by the same title that came out in 1988 and was quite popular). A key character in the book was a figure by the name of "Harry F." As described on the "famous trials" website:
In his book, Asinof claimed that Rothstein told Sullivan in no uncertain terms that he did not want the Series to go to nine games--and to make sure it doesn't. In the book's account, Sullivan contacted a Chicago thug known as "Harry F" who then paid a visit to the starting Sox pitcher in game eight, Lefty Williams, and threatened harm to him or his family if the game were not thrown--in the first inning. Asinof described Williams being greeted by a cigar-smoking man in a bowler hat when he and his wife were returning home from dinner. The man asked to have a word with Williams in private. He did--and Williams got the message.
That same site notes that years later, in 2003 (40 years after publication), Asinof admitted that he'd made up the character entirely. And, back to Thorn's piece, we learn why:
As to Harry F., who was said to have threatened Lefty Williams if he did not blow up in the first inning of Game 8 (the 1919 World Series was a best-of-nine affair, and the White Sox were on the brink of elimination): He did not exist. Asinof created Harry F., he later admitted, to guard against copyright infringement.
In other words, rather than a "trap street," it appears that Asinof tried to create a "trap character." This seems incredibly stupid for many, many reasons. While this happened decades before the Feist case, it's hard to see how there would have been a legitimate copyright case in the first place. Copyright only protects the specific expression, and not the idea. And, yes, if others included the story of Harry F., then it would show that they used Asinof's book for research, but that's about it. And reports are that others did, indeed, copy and include the Harry F. story. That last link notes that Asinof admitted that one other character in his book is also fictional, but he never said who.Of course, the end result of this is a mess. It certainly didn't protect anyone's copyright. It did lead to a lot of people believing false things about the Black Sox scandal that have only just recently started to be corrected. And, because of that, it has cast a pretty broad shadow across Asinof's work, in that most modern retellings of the story focus on the lack of credibility that Asinof's book is now considered to have, considering its "historically inaccurate detail" and exercising of "artistic license."And, thus, this all comes back to yet another story of someone so overly focused on over-protecting his "copyright" that he harms his own reputation and credibility... without doing a damn thing to protect his copyright.

Permalink | Comments | Email This Story


Read more here

---
posted at: 12:00am on 12-Oct-2019
path: /Policy | permalink | edit (requires password)
0 comments, click here to add the first
---
---
More Fallout From The Hong Kong Protests Hitting eSports

Furnished content.


We were just discussing how the NBA and Blizzard each responded to the thin-skinned Chinese government's pressure on each in the wake of statements made supporting the Hong Kong protests that have raged for months now. The Blizzard half of that conversation involved the company yanking prize money and issuing a 1 year ban on a Hearthstone champion going by the handle Blitzchung, who stated support for the protests to sign off of a recent stream -- which, Blizzard claims, violated contest rules. The backlash to Blizzard's decision, was swift and severe. Unlike the NBA, which backtracked on its own appeasing comments to the Chinese government, Blizzard hasn't budged an inch.The fallout is continuing, if not intensifying. Most recently, famed streamer Brian Kibler quit Hearthstone entirely over Blizzard's decision.
Kibler, 39, is a widely-respected Magic: The Gathering player who, in 2010, was inducted into Magic's Hall of Fame. Over the last couple years, Kibler amassed a 500,000-person following on Twitch streaming Blizzard's Hearthstone, which he casts in an official capacity for Blizzard."I certainly never expected that my position in the Hearthstone community would lead to me making a statement on sensitive topics regarding international relations," Kibler wrote today, "but I have always viewed my strange place as a public figure in gaming as an opportunity to try to make the world a better place in whatever way I can, so here we are."
He went on to state that he refused to smile on camera for a company that was taking such heavy-handed actions against his fellow streamer. It's not that Kibler himself is so big a figure that this will rock the Hearthstone world, though there is some truth to that. It's, frankly, the speed at which this is happening. It seems nearly inevitable that Kibler won't be the last to take such a step, particularly given some of the surrounding backlash Blizzard is receiving both internally and externally to its actions.
Kibler's statement joins a chorus of backlash against Blizzard's decision. The Blizzard subreddit shuttered yesterday, full of complaints from players—some of whom pledged to quit the game entirely. At Blizzard's headquarters, where it proudly displays company values like "lead responsibly" and "learn & grow," a big piece of paper covered up the values "think globally" and "every voice matters" apparently in protest of Chung's ban. Also at Blizzard yesterday, some employees staged an "Umbrella Protest" against the ban.
This simply isn't going away. Blizzard needs to say something, if not do something, to quell this ongoing backlash. Thus far, it has essentially chosen to sit back and wait this out. That doesn't appear to be a strategy that is going to work.

Permalink | Comments | Email This Story


Read more here

---
posted at: 12:00am on 12-Oct-2019
path: /Policy | permalink | edit (requires password)
0 comments, click here to add the first
---
---
It's Time For The Academic World To See The Positive Side Of Negative Results

Furnished content.


Techdirt has written many times about the need to move from traditional academic publishing to open access. There are many benefits, including increasing the reach and impact of research, and allowing members of the public to read work that they have often funded, without needing to pay again. But open access is not a panacea; it does not solve all the problems of today's approach to spreading knowledge. In particular, it suffers from the same serious flaw that afflicts traditional titles: a tendency to focus on success, and to draw a veil of silence over failure. As a new column in Nature puts it:
Scientists have become so accustomed to celebrating only success that we've forgotten that most technological advances stem from failure. We all want to see our work saving lives or solving world hunger, and I think the collective bias towards finding positive results in the face of failure is a dangerous motivation.
That's true, though hardly a new insight. People have been pointing it out for years. But the fact that it still needs to be said shows how little progress has been made in this regard. For example, back in 2015, Stephen Curry, a professor of structural biology at London's Imperial College, wrote a column in the Guardian entitled "On the importance of being negative", which explains why negative results matter:
Their value lies in mapping out blind alleys, warning other investigators not to waste their time or at least to tread carefully. The only trouble is, it can be hard to get them published.
Curry noted that Elsevier was aiming to address that problem with the launch of the catchily-named journal "New Negatives in Plant Science", which was "a platform for negative, unexpected or controversial results". Unfortunately, looking at the journal's Web page today, we read: "The Publisher has decided to discontinue the journal New Negatives in Plant Science." Maybe papers about negative results were simply a bit, well, negative for many people. Undaunted, Cambridge University Press (CUP) is launching its own title in this space:
Experimental Results will offer a place where researchers can publish standalone experimental results "regardless of whether those results are novel, inconclusive, negative or supplementary to other published work." The journal will also publish the outcome of attempts to reproduce previously published experiments, including those that dispute past findings.Some journals publish full-paper negative or inconclusive results, but published stand-alone results are a rarity, said CUP.
That's a welcome move, because the academic world effectively discards huge quantities of knowledge, often hard-won, about things that don't work, don't reproduce the results of others, or are simply unclear. Those may be messy and less glamorous than the big successes that hit the headlines and win prizes, but they are valuable nonetheless.It's instructive to compare the world of academic publishing with what happens in Silicon Valley. There, failure is celebrated as proof that entrepreneurs have been willing to try new things, and acknowledged as a valuable learning experience. It's added to CVs with pride, not glossed over like some shameful secret. It's time to bring some of that enthusiastic willingness to take risks to the rigorous but rather timid world of academia. -- and to reward it accordingly.Follow me @glynmoody on Twitter, Diaspora, or Mastodon.

Permalink | Comments | Email This Story


Read more here

---
posted at: 12:00am on 11-Oct-2019
path: /Policy | permalink | edit (requires password)
0 comments, click here to add the first
---
---
NYPD Slows Down Law Enforcement, Increases Citizen Complaints

Furnished content.


As an autonomous collective, let's try (together!) to do a little NYPD math.Here's the beginning of the word problem:How many cops does it take to choke someone to death?One.Officer Daniel Pantaleo. Pantaleo choked Eric Garner to death while "effecting an arrest." The presumed crime was unlicensed cigarette sales, but no one really knows for sure why Pantaleo decided to escalate the situation by using a forbidden tactic to subdue the non-resistant Garner. And we'll never know anything else about it because Officer Pantaleo has dodged everything but a firing over his decision to perform an illegal chokehold in the course of detaining Eric Garner to death.Rather than rally against this illegal use of force, the NYPD union -- headed by awful human being Pat Lynch -- has decided to demonize everyone who isn't a Police Benevolent Association (PBA) member. Citizens who are still alive in the Big Apple don't know how well they have it, being presided over by a bunch of bad apples who labor under the scrutiny of a powerless populace.
"We are urging all New York City police officers to proceed with the utmost caution in this new reality, in which they may be deemed 'reckless' just for doing their job," Patrick Lynch, the longtime president of the Police Benevolent Association, said Monday after veteran Officer Daniel Pantaleo was fired."We will uphold our oath, but we cannot and will not do so by needlessly jeopardizing our careers or personal safety," he added.
The NYPD continues to come under fire water. Minor summertime humiliations, coupled with the firing of a bad cop has prompted the NYPD's union head to call for a work slowdown.Another union joined the PBA in its stupidity. Invoking the nonexistent "Ferguson Effect," the Sergeants Benevolent Association tweeted "PANTALEO EFFECT" because pressing the CAPS LOCK key makes everything true. The threat of cops not doing their jobs doubled as both unions presented a unified front of "not earning paychecks."Would there be a slowdown? The police commissioner said "no." Because no police commissioner is ever going to say "yes," even if there is a perceivable slowdown.
[Commissioner James] O'Neill said cops are still plugging away."It bothers me, but NYPD cops are the best in the country," O'Neill told ABC 7 on Sunday. "They are going to keep this city safe and they have to, no matter what happens… They are not going to stop doing what they do."
O'Neill has confidence in officers represented by two unions declaring zero confidence. He says his officers are professionals. The stats say otherwise.
Arrests dropped 27% between Aug. 19 — the day Pantaleo was fired — and Aug. 25 compared to the same period in 2018, with police making 3,508 busts compared to 4,827.The number of criminal summonses issued fell nearly 29% over the same period, going from 1,655 to 1,181, the figures show.
There was no "organized" slowdown… according to NYPD officers. I can believe that. I can also believe dozens of like-minded cops decided to stop working as hard enforcing the law because they've decided to see themselves as victims when one of their own actually gets punished for killing someone. Departments that have managed to turn public opinion against them seem to be filled with officers that think the real problem here is a lack of grateful citizens.Everyone on the record says nothing has changed. The unions agitating for a slowdown are contradicted (but not very believably) by NYPD officers saying they're still as dedicated to the job as ever.The numbers don't back up the official statements. NYPD officers are doing less than ever, according to the arrest records cited above. But the strangest thing has happened. First, crime has not increased.Second, the downturn in enforcement has somehow resulted in an increase in complaints against the police.
Complaints against New York City police officers spiked in 2019, rising nearly 20 percent from last year — and new statistics released by the city suggest that cops and civilians cooperating to resolve those cases are having more trouble doing so.The number of total complaints filed with the Civilian Complaint Review Board — which handles allegations of discourtesy, offensive language, excessive use of force and abuse of authority by uniformed police officers — rose by nearly 1,000 in fiscal year 2019, from 4,392 complaints last year to 5,236 this year, according to statistics released Tuesday in the annual Mayor's Management Report.
Do less. Screw up more."Doing more with less" is an admirable goal. Unfortunately, coupling fewer enforcement efforts with a higher complaint rate suggests the NYPD is doing less stuff right and more stuff wrong. I understand cops may feel like people are out to get them after they kill a citizen, but actual professionals would would act professionally.Residents don't want to be paying for increased violations of rights, but that's what the NYPD is providing instead of protection and service. New York's Finest are barely New York's Adequate, if this is how officers are getting work done these days. Any time accountability rears its ugly head, police unions -- and the officers they represent -- are there to punish the public for demanding these professionals act like professionals.

Permalink | Comments | Email This Story


Read more here

---
posted at: 12:00am on 11-Oct-2019
path: /Policy | permalink | edit (requires password)
0 comments, click here to add the first
---
---
Epic Games Settles With Cheating Minor To End Lawsuit

Furnished content.


At long last, the PR nightmare for Epic Games is over. Kind of. You will recall that the company went on a lawsuit blitz over those that develop and/or promote cheats for Epic's hit game Fortnite. While one can understand that the company was salty over cheat enablers for its online shooter, given that disruption by cheaters makes the game less fun and therefore less popular, the fact is that Epic also fought this battle on claims that such cheats violate copyright and the license provided by the game's Terms of Service. These are claims that need to be tested, and hopefully defeated, in court, because they are a twisting of copyright law into the worst kind of pretzel.One of the cheaters Epic sued, at the time without knowing so, was a 14 year old minor. That young man also appears to have been both rude and brazen throughout the lawsuit process, which at various points involved his mother trying to get the court to dismiss the case and Epic arguing that indeed a minor can enter into a ToS contract with the company. The fact that Epic pushed this so hard and for so long was fairly bizarre, given just what a PR nightmare suing a minor over this sort of thing should have been.Well, that nightmare is now over, as there is reportedly a settlement between the two parties.
With both sides choosing not to back off, the lawsuit seemed destined for a drawn-out fight. But it didn't get to that. Behind the scenes, the parties came together to settle their differences without court intervention. This has now resulted in a settlement that's formalized through an order of approval by the court.With help from pro bono attorneys and his mother Kari as a General Guardian, C.B. reached a confidential settlement with Epic Games. It's unclear whether there is a damages amount involved, but both sides have dropped their (counter)claims, effectively ending the dispute.
All claims of what might be in the settlement are pure speculation. That said, it's tough to imagine the young man's family accepting any crippling damages, if any money was exchanged at all. Far more likely is that the settlement includes a promise by the minor to no longer engage in any of the behavior Epic found troublesome and perhaps some legal fees.Frankly, anything beyond that would be more PR trouble for Epic.

Permalink | Comments | Email This Story


Read more here

---
posted at: 12:00am on 10-Oct-2019
path: /Policy | permalink | edit (requires password)
0 comments, click here to add the first
---
---
Working Futures: The Future Of Work May Have Unexpected Consequences

Furnished content.



Order your copy of Working Futures today »Over the last week or so, since releasing our Working Futures book of science fiction stories about "the future of work," we've been profiling each of the stories in the book. The first three stories were profiled here, and the second three were profiled here. Here are the next three stories in the book:
---
Joan Henry vs The Algorithm by Randy Lubin is a modern retelling of the legend of John Henry vs The Machine, but where the machine is an algorithm and there are a few additional twists in the story.Prime of Life. This is my own second story in the collection, and I talked a bit about it on yesterday's podcast. This was my attempt to look at how more and more services are coming with subscription models, and picturing a world (and new kinds of jobs) that might come about if we were to create subscription services for almost anything. But, that also raises questions, such as whether or not you'd want to turn your whole life over to one company. And then what happens if that company decides you should no longer keep that life. But... also what happens if there were real competition in the market to provide such services.The Auditor & The Exorcist by N. R. M. Roshak which is a story that explores the future of work in a near-future world with AI-mediated social credit. Unfortunately for everyone concerned, software bugs are still a thing in the future. If you have nightmares about the lack of security on IOT (and also about the possibility of a social credit score), this one is for you.
---
I like that these three stories are together in the collection, because despite all three being very different, all three present protagonists with jobs that clearly don't exist today... but which don't seem at all unlikely depending on how technology and society evolve over the next decade or so. All three also highlight how these futures we're discussing are neither dystopian nor utopian (or, arguably, they can be seen as both dystopian and utopian depending on whose perspective you're looking at. These are worlds where amazing things are possible, but those amazing things also have costs and consequences that should be considered. Thanks to everyone who has already purchased the book -- and for those who haven't yet, please check it out.

Permalink | Comments | Email This Story


Read more here

---
posted at: 12:00am on 10-Oct-2019
path: /Policy | permalink | edit (requires password)
0 comments, click here to add the first
---
---
Your Money Or Your Life: Louisville Cops, Prosecutors Dropping Hefty Trafficking Charges In Exchange For Seized Cash

Furnished content.


Law enforcement agencies like to portray asset forfeiture as an important weapon in the Drug War arsenal -- one capable of toppling cartels and kingpins. Every so often, a large amount of cash and drugs is trotted out in front of reporters as evidence of this claim.The reality is much, much different. For all intents and purposes, civil asset forfeiture is a government crime of opportunity. Any search that yields cash is a win for the agencies that profit from the seizure, even when there's no evidence the cash taken has any link to criminal activity. Pretextual traffic stops, knock-and-talks, stop-and frisk programs… all of these have the potential to turn everyday police work into something profitable.WFPL's examination of the Louisville (KY) Metro PD's asset forfeiture paperwork shows the agency isn't really targeting drug traffickers and criminal organizations with its seizures. It's just lifting money from whoever it can, like people who've done nothing more than produced an offensive odor. (You are not misreading that sentence.)
Theron Carson and his friends were smoking weed and playing video games when the police showed up at his door.It was 1 a.m., and the officers told Carson someone complained about the smell. The quickest resolution of the problem, they told Carson, was to allow them to search his Newburg apartment.After police found his weed and his digital scale, they emptied his wallet. Then they charged him with drug trafficking.Carson, now 24, says he is not a drug dealer. The $1,200 police took was earned legally, he said, and a mix of rent money, bill money and cash he and his girlfriend socked away in preparation for their daughter's birth.
Carson wanted the money back. Prosecutors offered him a deal that would allow him to plead to a misdemeanor… but only if he surrendered all of the cash.This is standard operating procedure for the LMPD and the prosecutors it works with. Any cash seized is treated essentially as a bribe arrestees didn't know they were offering. In 25% of the cases examined, charges were dropped in exchange for the LMPD keeping the money.Local prosecutors pretend the money is not a motivator. They're apparently putting alleged criminals back on the street (minus their cash) because they're just so great at prosecutorial discretion... I guess.
Jefferson County Commonwealth's Attorney Thomas B. Wine said in an interview with KyCIR that losing cash is the "cost of doing business" if you're caught with drugs and money, regardless of how the case is resolved."To somehow suggest that money is going to make a difference for any of us, at least here on the prosecution side, is ridiculous," Wine said. "It's not worth it for the prosecutors that I work with."
So. Much. Discretion.
Wine estimates nearly 98 percent of cases his office prosecutes are settled with a plea deal.
But no profiting from cash grabs. No sir.
Kentucky law dictates that the police department keeps 85 percent of what it seizes, and the rest goes to the state's prosecutors.
The LMPD seizes nearly $1 million in cash per year. It takes a while to add up when cops -- utilizing their training and expertise -- are able to turn almost anyone into a "drug trafficker" for the purposes of relieving them of their cash. According to WFPL's investigation, almost 40% of the seizures involved less than $1,000. And yet, officers taking property from arrestees tend to describe any amount of cash as "large" to better fit the drug trafficking narrative being pushed to create charges significant enough to be used as leverage against defendants and their natural desire to be reunited with their seized funds.
Police stopped a man in January 2017 for failing to use a turn signal while leaving "a high narcotics area," according to an arrest citation. The officer reported smelling marijuana but didn't find any; instead, a search netted a needle loaded with suspected meth, two pills and a "large amount of money": $231.An LMPD officer arrested a man suspected of selling synthetic marijuana at a west Louisville gas station in March 2017. In the arrest citation, the officer noted the man possessed a "large amount of lower denomination bills" in his wallet. The "large" amount of cash officers seized: $33.
These are the people prosecutors ring up on drug trafficking charges. And these are the ones whose cash they take to secure plea deals for lesser charges. Even then, the deliberately-broken system still doesn't work. The $33 kingpin listed above lost his cash and was convicted of drug trafficking.One more data point: the LMPD's drug dogs are only "right" half the time.
In an analysis of 139 searches since Jan. 1, 2017, in which a dog indicated that drugs were present, 45% turned up no narcotics.
Cops don't know the drug dog is wrong until after the search is completed. The drug dog is really there to give officers permission to perform a warrantless search. On the dog green lights the search, anything discovered can be seized by officers, including whatever cash happens to be in the car or on the driver. A drug dog is a mobile warrant exception.Programs where random citizens are relieved of cash just because they happen to be in possession of small amounts of drugs isn't going to stop the flow of drugs. They'll continue to flow as freely as citizens' cash into the accounts of the PD and prosecutors. No one's in any hurry to give up this revenue stream, even if law enforcement resources would be better used elsewhere.

Permalink | Comments | Email This Story


Read more here

---
posted at: 12:00am on 09-Oct-2019
path: /Policy | permalink | edit (requires password)
0 comments, click here to add the first
---
---
Violating The Fourth Amendment To Break Up An Underage Drinking Party Means No Qualified Immunity

Furnished content.


How far would a cop go to break up an underage drinking party? Far enough to get sued in federal court. (h/t Peter Bonilla)Responding to a tip from a snitch app ("Tip411"), Mequon (WI) police officers rolled up on a house supposedly containing an underage drinking party. The officers first noticed four cars in the driveway and one parked in the street. Hardly indicative of a rager, but the officers had an anonymous tip and apparently nothing better to do.Officer Kristin Toryfter rang the doorbell but received no answer. She called the phone numbers of two of the house's residents -- John and Todd Reardon -- but was similarly rebuffed. What the officers could see from the driveway was "several young people" peeking out at them and various doors and windows closing.At some point, even more officers showed up, including shift supervisor Matthew Schossow. Schossow went around back to "secure the perimeter." Since fleeing teens are a constant threat to law enforcement, Officer Schossow decided to go traipsing across the curtilage to get a look inside the house. Peering through the blinds, Schossow saw -- and let's go to the decision [PDF] for this one...
a can of Pabst Blue Ribbon on the end-table, and an open bottle of vodka on the floor, along with other non-alcoholic beverages…
Again, hardly indicative a party was underway (much less one involving underage drinkers), especially since Schossow's unconstitutional peek didn't catch any teens drinking alcohol. Using this complete dearth of information (and after taking an illegal peek herself), Officer Toryfter applied for a search warrant. The warrant was an exercise in carefully crafted, but ultimately creative, writing.
Toryfter attested that there were items to be searched in the house that included alcoholic beverages and persons under the age of 21, both of which were potentially evidence of a violation of Wis. Stat. § 125 et seq., which prohibits furnishing alcohol to underaged persons. She also stated that there was a party at the house "which possibly included guests under the age of 21 consuming intoxicants or illegal drugs," that there were "numerous vehicles" outside the home, that she had "observed intoxicants within the premises, having seen them. . .through the window. . .of the residence," and that "young people scatter[ed] or hid[] when it appeared that the officers had been noticed or recognized." (Docket #27-2 at 2). At no point did Toryfter represent that she saw the young people consuming intoxicants inside the premise.
This was [sigh] signed by a local judge at his home and, roughly one-and-a-half hours after first showing up at the house, officers entered the home. The younger of the two Reardons was charged with violating the city's "social host" ordinance, which prohibits gatherings where underage drinking will occur. Those charges were dropped. As the Journal Sentinel reports (but WITHOUT INCLUDING A LINK TO THE DECISION), eight of the twelve guests seized by officers passed breathalyzers, which again suggests this wasn't a drinking party so much as it was a gathering where some people chose to drink.The federal judge says the invalid warrant isn't at issue here. Obtaining a bad warrant isn't a Fourth Amendment violation. Executing one is. Here, the larger problem is Officer Schossow's decision to enter the backyard and peek through the back window of the house. That was a violation, and it set up the warrant for failure.
The walkway from which Defendants claim they saw the contraband was approximately ten feet from the home, putting it well within an area where "privacy expectations are most heightened." French, 291 F.3d at 951 (noting that areas within twenty feet of the home generally have higher expectations of privacy). The walkway itself was not enclosed, but it was secluded, flanked by shrubs and trees, and not visible from the street or even the front of the house. Rather, it snaked closely around the back of the house, linking the very end of a lengthy driveway to the patio, which was located on the other side of the yard, and which could not be seen from the start of the walkway. See (Docket #28-1 at 1). This was not an open-to-thepublic walkway that lead to structures in plain view of the driveway. See French, 291 F.3d at 953. Nor was any of the activity occurring "in plain view of the public way." United States v. Contreras, 820 F.3d 255, 262 (7th Cir. 2016). Nor did this walkway clearly lead to a door that would be open to visitors or delivery people.
Both Toryfter and Schossow said they had every right to be in the backyard (and, apparently, peeking through windows) because the "perimeter" need to be "secured." Wrong, says the court. There is no precedent that agrees with the officers' arguments and no court in the land would be willing to concede this argument, at least not as presented here.
Defendants do not, however, cite any cases in support of their broad contention that legitimate law enforcement objectives are an exception to the curtilage rule. (Docket #33 at 7–8). In United States v. Butler, this Court noted that officers may have had a "legitimate reason" to enter the common area backyard of a duplex—where the defendant did not have a reasonable expectation of privacy—in order to conduct a "knock and talk" procedure as part of a criminal investigation. 2007 WL 2220260, at *8 (E.D. Wis. Aug. 1, 2007). That case did not, as Defendants suggest, stand for the proposition that law enforcement officers may intrude upon a home or curtilage anytime they have a "legitimate law enforcement objective."Similarly, in United States v. Davis, which is the magistrate's report and recommendation that this Court adopted in Butler, the magistrate determined there was no Fourth Amendment violation because there was no evidence that the backyard was not open to visitors or delivery people. 2007 WL 2220261, at *8 (E.D. Wis. April 16, 2007). After drawing this conclusion, the Davis court then speculated that the police's presence in the backyard was appropriate because it was related to protecting officers conducting the "knock and talk" occurring around front.Like this Court's order in Butler, the Davis report and recommendation did not cite any precedential caselaw in support of the contention that law enforcement officers may intrude upon a home anytime they have a "legitimate law enforcement objective." Nor could it: such a holding would gut the Fourth Amendment of its protections, and result in routine circumvention of the warrant process.
Since the court isn't going to gut the Fourth Amendment, the officers lose their qualified immunity.
In light of these well-settled principles and the Supreme Court's instruction in Jardines on the boundaries of the "knock and talk" investigative tactic, a reasonable police officer in 2015 would know that the broad catch-call of "legitimate law enforcement objective" is not an exception to the Fourth Amendment's curtilage rule, particularly when the law enforcement objective is to catch drunk teenagers running home.
As to the warrant, the court says it's terrible. The warrant was predicted on a number of faulty assertions. First, there was the tip that prompted officers to check out the house in the first place. There's no evidence the tip or the tipster was reliable. Officers saw five cars, which hardly indicates a party was taking place. Residents not answering their doors on Halloween is hardly an uncommon thing when people are wandering from house-to-house demanding candy. And, finally, officers observed nothing that indicated underage drinking until they violated the Fourth Amendment by peeking in the back window. Even then, all they saw was a couple of containers of alcohol. The only thing that might have tied what the officers saw to a perceived criminal violation was the thing they couldn't have seen without walking across the Fourth Amendment on their way to the back window.Both officers are now on the hook for Constitutional violations.
[T]he Court finds that Toryfter and Schossow violated Plaintiffs' Fourth Amendment right to be free from unreasonable searches in the curtilage. Flowing from this, Toryfter also violated Plaintiffs' Fourth Amendment rights when she obtained an invalid warrant on the basis of the unlawful curtilage search.
It seems no crime is too small for Fourth Amendment violations. And maybe that's where they happen most. After all, how often are misdemeanor charges going to result in federal civil rights lawsuits? At least this one did, as it adds to the ever-growing impression that law enforcement very often views the Constitution as damage and routes around it. And in a distressing number of cases, they get away with it. But in this one they didn't. Party on, Wisconsonians.

Permalink | Comments | Email This Story


Read more here

---
posted at: 12:00am on 09-Oct-2019
path: /Policy | permalink | edit (requires password)
0 comments, click here to add the first
---
---
Appeals Court Denies Qualified Immunity For Transit Cop Who Arrested A Journalist For Taking Pictures Of EMS Personnel

Furnished content.


Last year, a federal court offered its sympathies -- but only limited recourse -- to a photographer who suffered a bogus "stop photographing us" arrest at the hands of a Dallas Area Rapid Transit (DART) cop.Avi Adelman, a freelance journalist, was photographing EMS personnel responding to an apparent overdose. DART officer Stephanie Branch decided this just wouldn't do. She approached Adelman and got between him and the scene he was photographing. The officer then started laying down bullshit about "establishing a perimeter" and how his documentation was violating the HIPAA rights of person being attended to.(If this crap about "HIPAA violations" sounds familiar, it's because law enforcement officers either don't understand how HIPAA works or they hope the person whose Constitutional rights they're violating doesn't understand how HIPAA works. This was the same excuse used by a Denver cop to detain a journalist who was recording the apparent arrest of a naked mentally-ill person in the middle of a public street. Just in case there are any cops lurking here, HIPAA violations occur when someone releases private medical info to unauthorized parties. It never happens when someone is suffering a medical emergency in a public area.)Back to the DART case: despite Officer Branch including twenty-three false or inaccurate statements in her account of the arrest, she managed to dodge being directly held responsible for her violation of Adelman's First Amendment rights. Since the Fifth Circuit didn't clearly establish a right to record public servants until 2017, Adelman's 2016 arrest happened too soon for him to use that precedent to pierce Branch's qualified immunity. But Officer Branch was still on the hook for the Fourth Amendment violation. She appealed, but going up a level hasn't changed anything for the officer.On appeal, the Fifth Circuit has upheld the lower court's decision, preventing Branch from eluding responsibility for violating Adelman's Fourth Amendment rights. Branch claimed she was unaware of the photography policy DART had put in place in 2014, which expressly permitted the actions Adelman was engaged in when Branch decided to arrest him.But Officer Branch's actions were so obviously unreasonable, another officer and an EMT had this conversation while Branch was hassling the journalist. From the decision [PDF]:
DFR 1 – He was just taking pictures right?
Officer Cannon – Yea[h] that's why I don't know why she's giving him a hard time[.]
DFR-1 – Why is she going crazy?
Officer Cannon – I don't know[,] that's going to be on her[.] [H]e can take all the pictures he wants[,] that's why I'm not getting involved in that. . . .
DFR-1 – He knows he wasn't doing nothing wrong so. . .
Officer Cannon – I don't know why she . . . . There was no need for that[.]
DFR-2 – Yea[h] I don't know where that idea came from but this is . . . because there is freedom of the press[.]
Her own agency came to this conclusion after an internal investigation:
"Adelman was not breaking any laws and would not lead a reasonable person to believe that he was committing a crime or had committed a crime or [was] about to engage in committing a crime. . . . [T]herefore the arrest of Adelman for criminal trespass was not based on sufficient probable cause."
It also had this to say about Branch's actions:
"The evidence indicates that Officer Branch did violate the DART Administrative Employment Manual and did not refrain from activity which was illegal or could reflect negatively on DART when she made various inconsistent or mistaken statements on her DART Police [I]ncident Report . . . and made the arrest of Avi Adelman for criminal trespass."
The court points out in a footnote that even if Branch was not present when the 2014 policy permitting photography was instituted, this failure to familiarize herself with DART policies is on her.
Branch asserts that she was reasonable in believing she had authority to order Adelman to leave because she was on sick leave when DART implemented the new Photography Policy that permits the public to take photos on DART property. [Branch was on sick leave from May 2014-January 2016. The policy was enacted June 2014.] The old policy apparently would have prohibited Adelman from being on DART property if he wasn't using it for "transportation purposes."[...]But Branch's mistake was not reasonable. She didn't misinterpret an unclear policy or law; she simply failed to learn about DART's updated policy. And "an officer can gain no Fourth Amendment advantage through a sloppy study of the laws [s]he is duty-bound to enforce." Heien, 135 S. Ct. at 539–40.
The case now goes back to the lower court where it seems likely Officer Branch won't be able to talk a jury into siding with her should the litigation reach that point. The established right to photograph public servants came along a little bit too late to help Adelman on his First Amendment claims, but at least he can still go after Branch for her bogus arrest and the night he spent in jail.

Permalink | Comments | Email This Story


Read more here

---
posted at: 12:00am on 08-Oct-2019
path: /Policy | permalink | edit (requires password)
0 comments, click here to add the first
---
---
Why Navigation Apps, Working Properly, Can Make Traffic Flows Worse -- And What To Do About It

Furnished content.


Techdirt has just written about how advanced digital technology can be used for less-than-benign purposes, simply because it is a tool that can be applied in both good and bad ways. A fascinating analysis by Jane Macfarlane in IEEE Spectrum explores something similar: how new technology being used as designed, and with only the best intentions, can nonetheless give rise to potentially serious problems. The article is about how the increasingly-popular navigation apps like Waze, Apple Maps, and Google Maps are "causing chaos":
City planners around the world have predicted traffic on the basis of residential density, anticipating that a certain amount of real-time changes will be necessary in particular circumstances. To handle those changes, they have installed tools like stoplights and metering lights, embedded loop sensors, variable message signs, radio transmissions, and dial-in messaging systems. For particularly tricky situations -- an obstruction, event, or emergency -- city managers sometimes dispatch a human being to direct traffic.But now online navigation apps are in charge, and they're causing more problems than they solve. The apps are typically optimized to keep an individual driver's travel time as short as possible; they don't care whether the residential streets can absorb the traffic or whether motorists who show up in unexpected places may compromise safety.
One of the problems is that navigation apps use fairly crude models when working out the best routes. Often, they fail to take into account local details. Macfarlane's article mentions things like extremely steep inclines, and roads where schools are located or that have a larger-than-usual number of pedestrians milling around. Another issue is that navigation apps are selfish -- they don't care if they cause knock-on problems for other drivers elsewhere:
Consider cars crossing a thoroughfare without the benefit of a signal light. Perhaps the car on the smaller road has a stop sign. Likely, it was designed as a two-way stop because traffic on the larger road was typically light enough that the wait to cross was comfortably short. Add cars to that larger road, however, and breaks in the traffic become few, causing the line of cars waiting at the stop sign to flow onto neighboring streets. If you're in the car on the larger road, you may be zipping along to your destination. But if you're on the smaller road, you may have to wait a very long time to cross. And if the apps direct more and more cars to these neighborhood roads, as may happen when a nearby highway is experiencing abnormal delays, the backups build and the likelihood of accidents increases.
Things are made worse because rival services not only don't share traffic data with each other -- leading to incomplete knowledge of flows, and sub-optimal route recommendations -- they also don't share their data with city transportation engineers who are trying to optimize traffic flows and minimize danger for everyone. That's a big problem because the older models used by the authorities to keep everyone safe made assumptions about road use that was based on static factors like nearby population density. Those no longer hold when navigation apps introduce new dynamics -- for example, by sending lots of traffic down residential streets that are normally quiet. Transportation engineers may therefore make decisions about traffic control based on erroneous assumptions that exacerbate problems, rather than relieve them. As MacFarlane points out, these knock-on effects of navigation apps have led neighborhoods and citizens to fight back against the unexpected and unwanted traffic flows:
In the early days of the problem, around 2014, residents would try to fool the applications into believing there were accidents tying up traffic in their neighborhood by logging fake incidents into the app. Then some neighborhoods convinced their towns to install speed bumps, slowing down the traffic and giving a route a longer base travel time.A town in New Jersey, Leonia, simply closed many of its streets to through traffic during commute hours, levying heavy fines for nonresident drivers. Neighboring towns followed suit. And all faced the unintended consequence of their local businesses now losing customers who couldn't get through the town at those hours.
These are clearly unsatisfactory ways of addressing the new problems otherwise benign navigation apps are causing. As the article notes, the way forward is for all the services in this sector to share their information with each other, and with city governments. This would provide more accurate data, and allow optimal routes to be calculated for everyone. Crucially, it would allow city transportation engineers to work with navigation apps, rather than trying to respond to the barely-understood patterns they cause.Of course, there are important privacy issues that must be addressed. This could be achieved by combining individual data points into aggregated flows, perhaps with some obfuscating random elements added as well. Another issue is that larger navigation services might be unwilling to share their data with smaller rivals. One incentive for them is that doing so would be zero-cost way to improve the outcome for their users, not least by allowing better overall coordination. Another is that big Internet services are already being portrayed as greedy and selfish by many. Helping to create a traffic data commons for the public good would not only make them popular with their users, but would also provide them with some respite from their critics.Follow me @glynmoody on Twitter, Diaspora, or Mastodon.

Permalink | Comments | Email This Story


Read more here

---
posted at: 12:00am on 08-Oct-2019
path: /Policy | permalink | edit (requires password)
0 comments, click here to add the first
---
---
This Week In Techdirt History: September 29th - October 5th

Furnished content.


Five Years AgoThis week in 2014, while Roca Labs was going off the rails in a case that kept getting more and more bizarre, we saw a mixed bag of court decisions: Warner Bros. was ordered to reveal its automated DMCA takedown notice process, a judge adjusted the MP3Tunes ruling while blasting both sides for their approach, and the music labels unsurprisingly won their suit against Grooveshark — with the silver lining that the ruling didn't screw up DMCA safe harbors like it could have.Meanwhile, Eric Holder was employing some disgusting FUD in his fight against phone encryption (and wasn't alone), as it became clear just how little he cared about digital rights.Ten Years AgoLast week, the Lily Allen saga flared up, got weird, then mostly concluded. But there was still one development remaining, and the only truly positive thing to come out of the whole affair — this week in 2009, Dan Bull namedropped Mike in his excellent song Dear Lily in what would become a brief trend of such "open letters" from the UK musician and spark an ongoing friendship with Techdirt:Fifteen Years AgoThis week in 2004, because nothing in this realm ever changes but the digit, folks were talking about the need to chill out on the 5G 4G 3G hype, and quite possibly the mobile TV hype too. A growing number of doctors were calling for an end to mobile phone bans in hospitals, while the New York Times, in typical fashion, was finally realizing that schools had gotten rid of such bans and dutifully bringing us this amazing breaking news. And a lot of newspapers were starting to get nervous about Google News, leading some to rightly suspect that they'd sue if Google monetized it. Meanwhile, we saw a surprisingly good call from the Patent Office when it rejected Microsoft's patent on the FAT file system (though unsurprisingly they would manage to get it approved two years later, eventually enabling their infamous lawsuit against TomTom).

Permalink | Comments | Email This Story


Read more here

---
posted at: 12:00am on 06-Oct-2019
path: /Policy | permalink | edit (requires password)
0 comments, click here to add the first
---
---
It's Amazing All The Cool Stuff We Could Have If Nintendo Didn't Insist On Nintendo-Ing

Furnished content.


Perhaps because the stories we routinely do on Nintendo doing the Nintendo come out at a clip somewhat spread out, and perhaps because the ultimate reality is that Nintendo's Nintendo-ing is legally something it is allowed to do, I believe the wider world really doesn't understand just how much cool stuff the public is deprived of. If you don't know what I'm talking about, some percentage of Nintendo's rabid fanbase likes to try to do cool stuff with Nintendo properties as an expression of their fandom. This means creating interesting new games, or trying to get Nintendo classics to work on laughably aged hardware just for funsies. Or celebrating Nintendo game soundtracks. The point is that fans do fan things, right up until Nintendo's lawyers come calling and shut it all down as copyright infringement.Again, just so we're absolutely clear: Nintendo can do this. But it doesn't have to. Plenty of other gaming companies have carved out space and methods by which they can still protect their intellectual property but allow fans to make fan creations. Nintendo refuses to do this and the result is that we lose the opportunity to see and have cool stuff. One example of this was a group in Australia's attempt to get the original Donkey Kong game working using only some recent tools Facebook provided.
Created by developer 'bberak', this React Native version of Donkey Kong isn't an emulation, it was created from the ground up for iOS and Android and documented in a detailed post on Hackernoon in April 2018. Perhaps a little unusually, given the risks associated with stepping on Nintendo's toes lately, the original repo – which was now been taken down – basically acknowledges that parts of the project may infringe copyright. The game's code may have been created independently but the visual and audio assets are undoubtedly Nintendo's. And the repo happily pointed to the company behind the project too."Copyright Notice: All content, artwork, sounds, characters and graphics are the property of Nintendo of America Inc, its affiliates and/or subsidiaries," the repo read.
React Native was created by Facebook to allow developers to make new and better stuff for mobile OS. It's no surprise that someone explored the platform by trying to develop a decades old classic game for it, if only just to see what the platform could do. This is classic nerd stuff.Sadly, the copyright notice on the repo didn't do what the developer thought it might do and Nintendo DMCA'd the project anyway. Instead of figuring out some way to celebrate this effort and make it legit, the whole thing just goes away. That sucks.And I imagine the exact same thing is about to happen to another very cool project that is just dripping with nostalgia. An animator who has worked in the gaming industry for years, Jesus Lopez, is creating a brand new Mario game with his kids... and styling the entire thing after the Super Mario Bros. Super Show! of the 80s.
The fan game is being developed by Jesus Lopez, an animator who has worked on various video games including The Simpsons Tapped Out, Ducktales Remastered and Shantae 1/2 Genie Hero. He is working alongside his two young children, who are helping with artwork and programming. He has been working on the project for nearly three years.YouTuber SwankyBox recently contacted Lopez and uploaded a video showcasing new footage of the game, behind the scenes documents and early artwork.
Here's the video, which shows gameplay footage. If you were a fan of the show when it came out, as I was, you'll be struck by just how amazing it looks.But if you're anything like me, your first thought on seeing this coolness was something like, "We're never going to get to see this completed, because Nintendo will nuke it." And I'm not the only one. Sites entirely dedicated to Nintendo fandom are also predicting this project's demise.
The project is a long way from completion, and if Nintendo's track record is anything to go by, we imagine this will be available for a day or two before lawyers' letters are sent. It's a position Nintendo must maintain if it wants to protect its IP from more nefarious types of infringement, but we do hope we get to try this out one day.
The shame of it is how resigned to all of this we've become. Nintendo somehow gets a PR pass when it comes to its overly aggressive IP enforcement. While it's within its rights to kill off these kinds of projects, nothing stops the company from working with fans to both allow and legitimize them instead. The explosion of good will and fan expression that could occur would make Nintendo quite possibly the king of fandoms.Instead, we just lose the chance to have nice things.

Permalink | Comments | Email This Story


Read more here

---
posted at: 12:00am on 05-Oct-2019
path: /Policy | permalink | edit (requires password)
0 comments, click here to add the first
---
---
Appeals Court Takes Immunity Away From Cop Who Entered A House Without A Warrant And Killed The Family Dog

Furnished content.


Qualified immunity has been stretched to cover a wide variety of rights violations, law enforcement misconduct, and excessive force deployments. Every so often, a federal court will refuse to extend this courtesy to sued officers, but these decisions are relative rarities.Every so often, officers engage in such egregious violations that no court is willing to give them a pass on their bad behavior. This case [PDF], handled by the Sixth Circuit Court of Appeals, is one of those. It details a case where officers went out to put someone in protective custody and ended up killing some random person's dog. In between, officers went to the wrong address and entered a house without a warrant. Here's how it started:
On November 20, 2014, a probate judge had ordered a man named Donte Cox to report to Allegiance Health Hospital, as he had failed to pick up his prescribed medication. If Cox did not appear at Allegiance Health, the order stated that police officers would take Cox into protective custody and transport him to the hospital. When Cox failed to appear, the Jackson Police Department dispatched Officers Matthew Peters and Lewis Costley to look for Cox at several addresses in Jackson, including 511 South Blackstone Street and 513 South Blackstone Street. Cox did not live at 513 South Blackstone Street in 2014, and it is unclear from the record whether Cox had ever lived at either Blackstone address.
The info the officers had was, at best, terrible. It gave them the power to approach a bunch of different residences but no knowledge whatsoever about what they were expected to find… other than someone who hadn't picked up a prescription.So, the two officers approached the first set of addresses, located across from each other. Both addresses were clearly marked on the exterior doors which made it clear these were two different units. Officer Costley did his job correctly.
Costley went to the door labeled "511," and Peters went to the door labeled "513." Costley knocked on the door at 511 Blackstone, waited, and did not receive a response, so he did not enter the residence.
Officer Peters did not.
Peters, in contrast, approached the door at 513 Blackstone and walked inside without knocking or ringing the doorbell.
And he admitted all of this while testifying:
Peters admits he had no search warrant, no consent to enter the home, and no exigent circumstances that would have permitted him to enter the home absent a warrant or consent.
Instead, he tried to excuse his behavior by claiming he had no idea what address numbers on front doors signify.
Peters contends that the front screen door was slightly ajar and there was no solid door behind the screen door, so he presumed that the door led to a common front entry for multiple apartments, despite his acknowledgement that only one house number— 513—was listed next to the door.
The people inside 513 knew it was not a "common front entry." So, they had no idea who was letting themselves into their residence. Their dog noticed the intruder, who did not identify himself as a police officer immediately. Not that it would have mattered to the family's dog, which only knew Officer Peters was not someone he recognized and was in a house he didn't belong in. The dog responded to the rapidly-evolving situation like any dog would: he ran in the direction of the intruder and growled.
Standing inside the foyer, Peters knocked on the interior wall of the apartment. After the knock, the audio recording from Peters's body microphone captures Harris yelling from the living room, "Who the f–ck is it?" (Peters Audio at 1:39.) Peters responds, "Police." (Id. at 1:42.) Right after Harris yells and Peters responds, the audio recording captures the sound of Kane running and growling for four seconds. (Id. at 1:43–1:47.) Peters then contends that he said, "Get your f–cking dog," but Harris contends that he could not hear Peters saying anything to him. (Peters Dep., R. 45-7, PageID 594.) The audio recording captures Peters saying ". . . [expletive] dog," but the recording quality makes it difficult to discern the full quote or how loudly Peters was speaking. (Peters Audio at 1:47–1:48.) Kane continues to make noise, though it is unclear whether the sound is running, growling, or some combination of the two. Within two seconds of Peters saying "[expletive] dog," the audio recording captures him shooting and killing Kane.
This six seconds is the point of the dispute. The dog's owner claims he tried to run down the stairs to get his dog but the officer killed the dog before he could get there. Officer Peters -- who had already engaged in a warrantless entry -- claimed the dog ran downstairs and began "growling, snarling, and biting at my feet and ankles" within this six-second period. He also claims he yelled for someone to get the dog and "kicked at it" before he decided to shoot it. The audio recording does not appear to contain this yell for assistance.Officer Peters also claimed the dog's owner only came part of the way down the stairs before stopping and yelling at the officer, rather than attempting to get the dog.
Peters contends that, after he yelled, Harris appeared at the top of the stairway, ran a third of the way down the stairs, and started yelling at Peters, though the audio recording does not capture Harris yelling at this point.
And more inconsistencies:
After the shooting, the audio recording captures Harris saying, "Why you shoot my dog, man?" (Peters Audio at 1:52.) Peters says, "He was [expletive] biting me, man." (Id. at 1:53.) But when deposed, Peters admitted that Kane never bit him. There, he testified that Kane was "biting at [him]," but Kane "did not make physical contact with [his] leg." (Peters Dep., R. 45-7, PageID 592, 595.)
The family sued over the warrantless entry and the killing of their dog. The district court denied immunity on all counts. So does the Appeals Court, which finds much of what the officer did unreasonable, and suggests a jury might have trouble reconciling his actions with the Fourth Amendment.
Peters contends that when he entered through an unlocked door in a multi-occupant building, he believed that the door would lead to a foyer from which he could access the doors to multiple interior units. In his deposition, Peters testified that, in Jackson, "[t]here are countless large homes with multiple apartments inside of that large building most of which you have to go into to get to the individual apartments, be it one, two, three, A, B, C," and, in his experience, the address markings on the exterior of such buildings would not always indicate that there were multiple units inside. (Peters Dep., R. 45-7, PageID 594.) But Peters also agreed that he had received no information from dispatch indicating that such subunits existed in this apartment, and that he was not asked to look for an individual in 513A, B, or C—he was simply told that Cox might be at 511 or 513 South Blackstone Street, each of which had its own door and address marking on the exterior of the home. The fact that some houses in Jackson have this design does not preclude a jury from finding that Peters was unreasonable in assuming that this house had such a feature.The photographs of the home's exterior further undermine the reasonableness of Peters's belief: the clear address markings, individual mailboxes at each door, and the doorbell outside of the door marked 513 cut against the idea that this front door led to a common area rather than the entryway of an individual's home.[...]Because there is a genuine dispute of material fact regarding whether Peters's belief that he had not entered the plaintiffs' home when he walked through their doorway was reasonable, we affirm the denial of qualified immunity as to this claim.
The same goes for his decision to shoot the family's dog. Peters tried two arguments to get out of being held responsible for this shooting. Neither of them work.
Despite this court's holding in Brown, Peters argues that the right at issue was not clearly established for two reasons, neither of which is convincing. First, Peters argued that Brown was issued in 2016, which is later-in-time than the conduct at issue and therefore cannot suffice to clearly establish the law. This argument misreads Brown, where we unequivocally stated that the "constitutional right under the Fourth Amendment to not have one's dog unreasonably seized . . . was clearly established in 2013." Brown, 844 F.3d at 566–67. Because the right was clearly established in 2013, it was also clearly established when Peters shot Kane on November 28, 2014.
It's pretty bad when you can't even cite precedent right. It's worse when the precedent you cite undercuts your argument. But Peters' other argument is somehow even worse than this citation failure.
Second, Peters argues that he could not have been expected to anticipate our recognition in Smith v. City of Detroit, 751 F. App'x 691, 692 (6th Cir. 2018) that unlicensed dogs are property under the Fourth Amendment. Had Peters argued that he shot Kane because he believed Kane was unlicensed and that Harris and Richards had no property interest in an unlicensed dog, this argument might have some force. But Peters gives no indication that he knew or even considered whether Kane was unlicensed at the time of the shooting. [...] Thus, Peters's ability to anticipate this court's ruling in Smith has no bearing on whether Peters should reasonably have known that his actions were unconstitutional.
Be more reasonable, says the court. None of your arguments are at this point. Back it goes to the district court to do a few more rounds of motions and testimony to clear up the disputed narratives. Given the testimony Officer Peters has already handed out, it seems unlikely he'll be able to talk a jury into taking his side. This is going to end up costing taxpayers some money, even though the officer is now officially liable for his actions.

Permalink | Comments | Email This Story


Read more here

---
posted at: 12:00am on 05-Oct-2019
path: /Policy | permalink | edit (requires password)
0 comments, click here to add the first
---
---
California Police Department Wants Five Days Notice And The Personal Info Of Requesters Before Turning Over Misconduct Records

Furnished content.


The thing California cops never thought would happen happened. On January 1, 2019, a new law took effect that opened up police misconduct and use of force records to the public for the first time in ever. Needless to say, cops were not pleased.Multiple lawsuits were filed in an attempt to block the law from taking effect -- or at least prevent the public from accessing records created prior to January 2019. Multiple lawsuits and legal challenges were rejected by California courts, which read the law as being retroactive.As those efforts failed, the state's district attorney, Xavier Becerra, decided to go against the courts and the law's author to claim it was not retroactive. Of course, he was no more correct about this than the law enforcement unions being handed losses by the state's courts.The "smart" law enforcement agencies read the writing on the wall, took the wall down, and ran it through the shredder before the law took effect. There were a few cooperative standouts following the law's enactment, but most law enforcement agencies decided to comply with the new law as antagonistically and slowly as possible.The Long Beach Police Department is the latest to flip the bird to the public over public records. As Tony Saavedra of the Orange County Register reports, the PD is preemptively buying time. Or, more accurately, it's hoping to steal it. What the PD wants is nearly a week's-worth of heads up if the city plans to release officers' misconduct and use of force records.
Long Beach police officers want five days advance notice before the city releases their individual misconduct and use-of-force records to the public under a new state transparency law.
The city, being the subservient ass it is, has acquiesced. And it's made this five-day advance notice policy even worse.
City contract negotiators have recommended the notification provision, along with the requirement that officers receive the names of individuals and organizations requesting their files.
How's that for a chilling effect? Officers whose files have been requested will know who has been requesting their files. That's going to make things uncomfortable for requesters, who may suddenly find themselves interacting with law enforcement officers far more often than they'd like to.The boss of the local police union has of course showed up to say something stupid in defense of this heinous bullshit.
James Foster, president of the Long Beach Police Officers Association, said the provision is merely an effort to even the field for police officers.Foster said officers often don't know the contents of the administrative investigations done on them."It would be grossly unfair for the officer to see this for the first time on the front page of the newspaper," he said.
"Even the playing field?" Your guys have badges, guns, and a whole lot of power. The playing field is nowhere close to even. Accessing public records doesn't suddenly put citizens on equal footing with people with the force of the law behind them. Let's see how well a cop responds to a citizen stopping him for no reason, insisting the officer explain where he's going, what he's doing, and why he's in such a shady neighborhood, all while checking the contents of his pockets and groin area. Let's see a peace officer sit through a pretextual traffic stop while the citizen kills time with probing questions in hopes of getting a free pass on a vehicle search, with or without Officer Paws and his magical nose.And, if officers are concerned about appearing on the front page of the newspaper, maybe they shouldn't engage in the sort of misconduct that creates paper trails. Just a suggestion.This is a bad policy and it's bad news for Californians. No doubt other police unions are asking for the same special treatment, hoping to deter people from obtaining records they're now allowed to obtain.

Permalink | Comments | Email This Story


Read more here

---
posted at: 12:00am on 04-Oct-2019
path: /Policy | permalink | edit (requires password)
0 comments, click here to add the first
---
---
Jerry Seinfeld Wins BS 'Comedians In Cars' Copyright Suit That Was Filed Way, Way Too Late

Furnished content.


Copyright statute of limitations cases are relatively rare, but we have written about a few such cases at times. Still, here's a new ruling that tosses out a case based on the statute of limitations, involving a guy suing Jerry Seinfeld claiming infringement over the latter's Comedians in Cars Getting Coffee series. Though, it seems like the case could have been defeated other ways as well, even if it had been filed within the statute of limitations.
U.S. District Judge Alison J. Nathan of the Southern District of New York ruled Monday that the suit by Christian Charles, a writer and director who worked with Seinfeld on the show's pilot, was barred under the three-year statute of limitations for copyright infringement claims.In a nine-page ruling, Nathan said that Charles knew about his potential claim for ownership as early as 2011, when Seinfeld twice rejected his request for back-end compensation on "Comedians in Cars," making it clear that Charles' only involvement was on a work-for-hire basis.But Charles, who claimed to have pitched the idea of two friends "driving and talking" to Seinfeld, did not file his lawsuit until February 2018.
Which was roughly around the time that Seinfeld took the show from its fun little origins on Crackle and inked a lucrative deal for the series with Netflix, where it now resides. Suddenly Charles asserted a copyright claim, stating that it was his idea to have a comedian hosting a talk show of sorts by driving around in a car and getting coffee. And if you're thinking that such a claim would be defeated by the idea/expression dichotomy in copyright law, well, you're right. It almost certainly would have. Such a concept is plainly a broad idea and not the kind of specific expression over which one can successfully sue on copyright grounds. Add to all of that that Seinfeld claims that Charles' work on the pilot was work for hire, for which he was paid a six figure sum, and the lawsuit sure seemed like a loser from the get-go.But the suit didn't even get that far, as the judge tossed it over the 3 year statute of limitations instead.
"Even if all inferences are drawn in favor of Charles, a reasonably diligent plaintiff would have understood that Seinfeld was repudiating any claim of ownership that Charles may have," Nathan wrote."Because Charles was on notice that his ownership claim had been repudiated since at least 2012, his infringement claim is time-barred," she said.
Charles' attorney states they intend to appeal on the grounds that the judge is misinterpreting the statute of limitations. As to what that misinterpretation might be? Well, ¯\_()_/¯.

Permalink | Comments | Email This Story


Read more here

---
posted at: 12:00am on 04-Oct-2019
path: /Policy | permalink | edit (requires password)
0 comments, click here to add the first
---
---
Nonprofit TV Service Locast Accuses Big Four Broadcasters Of Collusion

Furnished content.


Locast, a New York based non profit that offers viewers access to over the air (OTA) broadcasts via the internet, has accused the big four broadcast networks of colluding to restrict consumer access to those broadcasts. As we noted recently, Locast was custom built to test the copyright legal minefiled created in the wake of the Aereo ruling, which made made numerous dubious assumptions and provided zero guidance for companies that wanted to enter the space but comply with the law. Enter former FCC lawyer and media executive David Goodfriend, who effectively created Locast specifically in the hopes the industry would sue.Last month Goodfriend got his wish, with ABC, CBS, Comcast/NBC, and Fox all filing suit, claiming the video nonprofit (which currently offers the service in 13 markets) is "illegally using broadcaster content." Locast in turn has now responded in a court filing (pdf), alleging that the broadcast networks have unfairly colluded to restrict public access to OTA broadcasts:
"Plaintiffs have colluded to limit the reasonable public access to the over-the-air signals that they are statutorily required to make available for free, and have opted instead to use their copyrights improperly to construct and protect a pay-TV model that forces consumers to forgo over-the-air programming or to pay cable, satellite, and online providers for access to programming that was intended to be free. A large portion of the fees paid by the public is then handed over to Plaintiffs in the form of retransmission consent fees."
Broadcast TV networks are available using both an an inexpensive antenna and airwaves that are technically owned by the public. But given broadcast networks collected $10.1 billion in retransmission fees for these channels in 2018 from cable TV operators looking to include them in their cable lineups, they're obviously not keen on outfits looking to disrupt their profitable, existing models. Locast currently streams these channels in 13 markets but doesn't charge users for access, only taking donations as a nonprofit. Its lawyers say the existing broadcast model is little more than a complicated con:
"This is classic copyright abuse. By limiting access to the over-the-air signals that Plaintiffs have committed to make freely available, and simultaneously using the copyrights in their programming to drive revenue for the local programming that consumers cannot now effectivelyreceive over the air through their pay-TV model, Plaintiffs have colluded and misused copyrights to expand their market power beyond what those copyrights were intended to protect. The payTV providers get rich. Plaintiffs get rich. The public gets fleeced."
In addition to engaging in what Locast's lawyers call a "a sham copyright infringement claim," they state that the broadcast networks have been working in concert to threaten retaliation against any additional partners beyond AT&T and Dish:
"Plaintiffs' bad faith litigation is part of a broader coordinated campaign to undermine Defendants' business dealings and chill financial support among potential donors, including with direct threats of retaliation or baseless litigation against them. These threats have harmed competition and will continue to do so until stopped by this Court."
The broadcaster's lawsuit was filed in US District Court for the Southern District of New York against Sports Fans Coalition New York (SFCNY), the organization that technically runs Locast. The broadcasters continue to argue that the outfit is not only illegal, but that it's not eligible for non-profit status because it's funded, in part, by Dish and AT&T, two companies both trying to make inroads in the streaming TV space.

Permalink | Comments | Email This Story


Read more here

---
posted at: 12:00am on 03-Oct-2019
path: /Policy | permalink | edit (requires password)
0 comments, click here to add the first
---
---
Australian State's Proposed Ag-Gag Law Threatens General Right To Protest, Critics Warn

Furnished content.


Ag-gag laws usually claim to be about protecting farmers from animal activists. But trespass laws already do that quite effectively. In reality, ag-gag laws are mostly about preventing activists from gathering photographic evidence of the poor conditions in which animals are kept on some farms. Techdirt has written a number of stories about ag-gag laws in the US, and how they are being ruled unconstitutional. Now it seems that Australia is intent on bringing in ag-gag laws in response to an upsurge in animal rights activism in the country. Australian politicians have been getting vocal on the topic for a while. Back in April, Australia's Prime Minister called the activists "green collared criminals". In May, Western Australia's attorney general told journalists:
"I don't know what the mushy-headed vegans think, or why they think, but they better get this through their mushy heads: that we're changing the law in a substantial way that spells trouble, big trouble, for anyone who goes trespassing on agricultural land with the intention of disrupting agricultural production"
In New South Wales (NSW), ag-gag legislation called the "Right to Farm Bill" (pdf) has already been published. According to the Guardian:
The Right to Farm Bill 2019, currently before the NSW parliament, can punish unlawful entry and disruption on "inclosed lands" with up to three years in jail, and increases the fine from $5,500 to $22,000.The bill is aimed at stopping animal rights protests on farms, but a range of groups and MPs say the wording would outlaw civil protest on any enclosed space, including schools, hospitals, mine sites or banks.
The problem is that the definition of "inclosed lands" is far wider than just farms. It means:
any land, either public or private, inclosed or surrounded by any fence, wall or other erection, or partly by a fence, wall or other erection and partly by a canal or by some natural feature such as a river or cliff by which its boundaries may be known or recognised, including the whole or part of any building or structure and any land occupied or used in connection with the whole or part of any building or structure.
In addition, the new law would create an "aggravated" offense, which applies to "circumstances in which the person hinders, or attempts or intends to hinder, the conduct of the business or undertaking". "Hinder" is incredibly vague, and would catch all kinds of peaceful protests against any business, although this is denied by the NSW agriculture minister, who said the bill had been "mischaracterised by minority groups". However, given Australia's awful track record on protecting freedom of speech, people there are certainly right to be worried by the proposed law.Follow me @glynmoody on Twitter, Diaspora, or Mastodon.

Permalink | Comments | Email This Story


Read more here

---
posted at: 12:00am on 03-Oct-2019
path: /Policy | permalink | edit (requires password)
0 comments, click here to add the first
---
---
Liverpool FC Denied 'Liverpool' Trademark Due To Its Geographic Significance

Furnished content.


Over the past couple of months, we have been discussing Liverpool FC, of the Premier League, attempting to get a trademark for "Liverpool" in a few soccer-related market designations. Despite the narrow scope of the application, the whole thing was still silly, given that "Liverpool" is purely geographic in nature, not to mention that there are several other independent Liverpool-area soccer clubs that would suddenly be infringing on Liverpool FC's trademark if granted. Interestingly, there was also a rather severe backlash from the public, including from Liverpool fans themselves, who organized a protest against the club.And now it turns out that all of that pain was for naught, as Liverpool FC has had its trademark application denied by the IPO.
Liverpool FC's attempt to trademark the word "Liverpool" has been rejected by the government's Intellectual Property Office due to the "geographical significance" of the city.In a statement, Liverpool FC said: "The club accepts the decision that has been taken by the Intellectual Property Office, due primarily to what the official judgement cites as 'the geographical significance' of Liverpool as a city in comparison to place names that have been trademarked by other football clubs in the UK. We will, however, continue to aggressively pursue those large-scale operations which seek to illegally exploit our intellectual property and would urge the relevant authorities to take decisive action against such criminal activity wherever it exists."
It's a sane ruling and the statement from Liverpool FC outlines exactly why its attempt to trademark its own city's name to go after large-scale merch sellers that are infringing the club's intellectual property was so wholly unnecessary. After all, here is the club stating that it's going to go ahead and do that enforcement anyway. So what was the point?You get the sense from the public comments from the team's CEO that he, at least, understands what a total mess this all was.
Peter Moore, the club's chief executive officer, said: "It should be stressed that our application was put forward in good faith and with the sole aim of protecting and furthering the best interests of the club and its supporters. Nevertheless, we accept the decision and the spirit in which it has been made."I would also like to take the opportunity to reiterate our thanks to all those who engaged with us throughout this process, most notably independent traders and local football clubs."
Uh huh. What actually happened is that those traders, clubs, and the public rallied against what was an intrusive move to lock up the name of a famous city. Still, Moore does have to be diplomatic, I suppose, especially given what a PR nightmare this has become.Let Liverpool FC serve as a warning, therefore, to any others that might want to apply for trademarks like this in the future.

Permalink | Comments | Email This Story


Read more here

---
posted at: 12:00am on 02-Oct-2019
path: /Policy | permalink | edit (requires password)
0 comments, click here to add the first
---
---
Elizabeth Warren Wants Congress To Be Smarter About Tech... While Grossly Overstating Google & Facebook's Market Power

Furnished content.


So, this is good! Elizabeth Warren has announced that she supports bringing back the Office of Technology Assessment.
My anti-corruption plan reinstates and modernizes the Congressional Office of Technology Assessment (OTA), strengthens congressional support agencies, and transitions congressional staffers to competitive salaries so that Congress can act based on the best expertise and information available.[....]Reinstate and modernize the Office of Technology Assessment. The OTA was originally led by a bipartisan group of lawmakers, with votes divided evenly between Democrats and Republicans. The new OTA should be led by a single, independent director to ensure that increased partisanship does not prevent members of Congress from receiving the information they need. The OTA should also have the authority to self-commission reports and be equipped to respond to short-term requests from Members, such as preparing for hearings, writing regulatory letters, and weighing in on agency rulemaking, rather than largely limiting its efforts to lengthy long-term reports. And the OTA should have in-house experts on interdisciplinary issue areas so that it can provide information and analysis on issues like climate change and technology consolidation that do not fit within a single issue area.
That all looks good. Indeed, we've been calling for Congress to reinstate and modernize the Office of Technology Assessment for many, many years, so it's good to see Warren apparently on board with this plan (though I'll note that she does not appear to be a co-sponsor of an existing bill to help modernize the OTA.She frames it, somewhat accurately, as a way to get beyond Congress relying on lobbyists and those with dodgy information. And that would be a good thing. But it does seem a bit ironic that the same day she puts out this plan about no longer having tech policy driven by dodgy one-sided information, Alec Stapp gave a detailed explanation of how Warren, herself, was basing a key claim for why Google and Facebook should be broken up on very, very dodgy information.A big part of Warren's argument was that Google and Facebook are so dominant on the internet today, that they basically control the flow of information. She claimed that 70% of all traffic went through those two companies.
More than 70% of all Internet traffic goes through sites owned or operated by Google or Facebook.
Stapp decided to dig into that number and found... that while the data is not clear, it's likely to actually be less than 20%. That's a pretty damn big difference. Like we've seen in other studies where "big" stats are extrapolated from a single report that doesn't cover what people pretend it covers and are limited by small sample sizes or not representative samples, the same thing seems to have happened here.And, like those other studies, this one involves a game of telephone as well. The number appears to come from a study from a web analytics company, Parse.ly, from 2015, looking at traffic sent to just 400 news publishers. This is not a random sample. That study showed that Facebook sent 39% of the traffic to the publishers in the sample while Google sent 34%. That was picked up on by a freelance blogger who posted a story on his own website claiming "GOOG and FB now have direct influence over 70%+ of internet traffic" which is not at all what the Parse.ly study meant or implied. From there, bastion of fact checking, Newsweek, wrote a piece about who controls the internet and cites the freelancer's blog. And that brings us back around to Warren, who cites the Newsweek piece.Voila. A fake statistic laundered through four sources.Stapp then uses Sandvine's much more thorough research to suggest that perhaps Google and Facebook drive a bit less than 20% of internet traffic.
As for Google and Facebook? The report found that Google-operated sites receive 12.00 percent of total internet traffic while Facebook-controlled sites receive 7.79 percent. In other words, less than 20 percent of all Internet traffic goes through sites owned or operated by Google or Facebook. While this statistic may be less eye-popping than the one trumpeted by Warren and other antitrust activists, it does have the virtue of being true.
So, yes, it would be good if tech policy was based on more realistic information -- and bringing back the OTA would be great. Then, perhaps, Elizabeth Warren wouldn't also be relying on dodgy stats passed around through bad reporting.

Permalink | Comments | Email This Story


Read more here

---
posted at: 12:00am on 02-Oct-2019
path: /Policy | permalink | edit (requires password)
0 comments, click here to add the first
---
---
Welcome To A World Of 500-Megapixel Cameras, And Surveillance Systems Able To Zoom In On Small Objects A Kilometer Away

Furnished content.


Here on Techdirt, we love digital technology. We love how Moore's Law and its equivalents help drive continual innovation and open up interesting new uses and possibilities. But powerful technology is just a tool, and like any other tool it can be used in good and bad ways. Which brings us to this latest piece of high-tech wizardry: a 500-megapixel cloud-based camera system with built-in AI, developed in China. The English-language Global Times, which is closely aligned with the views of the Chinese government, explains one possible use of such a system:
For example, in a stadium with tens of thousands of people, the camera can shoot a panoramic photo with a clear image of every single human face, the report said.When integrated with AI, facial recognition, real-time monitoring and cloud computing technology, the camera can detect and identify human faces or other objects based on massive data and instantly find specific targets, according to the report.
The article notes that the camera's impressive capabilities could be applied to "national defense, military and public security". Well, yes, now you come to mention it, they probably could. But it would be wrong to think that only China is active in this field. The Japanese company Fujifilm is also working on surveillance systems with extreme specifications:
The SX800, the first to be launched in this initiative, is a long-range surveillance camera with 40x optical zoom to cover the focal length range from 20mm to 800mm. When combined with the digital zoom of up to 1.25x, the camera can reach the focal length equivalent to 1000mm in long-range surveillance. This means it can capture the vehicle registration plate on a car at about 1km away. Fujifilm's proprietary image stabilization mechanism accurately controls camera shake without any time lag.
It's easy to imagine how 500-megapixel cameras, or surveillance systems that can zoom in on details a kilometer away, might be abused by governments or companies to carry out new levels of covert surveillance. Moreover, there's no sign yet of any slowdown in the constantly increasing power of digital technology. It's only a matter of time before there are 5-gigapixel cameras, or surveillance systems that can zoom in on details ten kilometers away.As well as producing more powerful systems at the top end of the market, Moore's Law and its equivalents mean that yesterday's leading-edge technology often becomes something found routinely on tomorrow's smartphones. Here's further evidence of that trend:
Samsung Electronics, a world leader in advanced semiconductor technology, today introduced 108 megapixel (Mp) Samsung ISOCELL Bright HMX, the first mobile image sensor in the industry to go beyond 100 million pixels.
The 108-megapixel component was jointly developed with the Chinese company Xiaomi, which said: "We are very pleased that picture resolutions previously available only in a few top-tier DSLR cameras can now be designed into smartphones." Smartphones with 100-megapixel cameras is an exciting prospect, but also one that is bound to bring with it new problems, as Techdirt will doubtless be reporting in due course.Follow me @glynmoody on Twitter, Diaspora, or Mastodon.

Permalink | Comments | Email This Story


Read more here

---
posted at: 12:00am on 01-Oct-2019
path: /Policy | permalink | edit (requires password)
0 comments, click here to add the first
---
---
Hey Doordash: Why Are You Hiding Your 'Security Notice' From Google Just Days After You Revealed A Massive Security Breach?

Furnished content.


As you might have heard, late last week, delivery company DoorDash admitted via a Medium post that there had been a large data breach exposing info on 4.9 million users of the service. The breach had actually happened months earlier, but was only just discovered earlier this month.
We take the security of our community very seriously. Earlier this month, we became aware of unusual activity involving a third-party service provider. We immediately launched an investigation and outside security experts were engaged to assess what occurred. We were subsequently able to determine that an unauthorized third party accessed some DoorDash user data on May 4, 2019. We took immediate steps to block further access by the unauthorized third party and to enhance security across our platform. We are reaching out directly to affected users.
The information accessed included names, emails, delivery addresses, order histories and phone numbers. Salted and hashed passwords were accessible too, but assuming Doordash didn't mess up the salting/hashing, those should still be safe. Some customers also had the last four digits of their credit cards revealed.All in all a somewhat typical breach that happens these days. However, as TechCrunch cybersecurity reporter Zack Whittaker noticed, somewhere right around the time the breach went up, DoorDash told Google to stop indexing its "SecurityNotices" page via robots.text.

He also notes that DoorDash doesn't seem to be going out of its way to alert people to the breach -- pointing out that there's nothing on DoorDash's front page, or on its various social media accounts. Just the blog post on Medium (and, if I'm not mistaken, Medium posts can end up behind a paywall in lots of cases). That's pretty lame. My guess is that since DoorDash says it's "contacting" customers impacted by the breach, it felt it didn't need to do wider outreach. But... that seems like a huge cop out. Notifying people of such a breach is kind of important.And, also, yanking your "securitynotices" directory from Google (even if it currently appears blank) seems super suspicious. Why do that except to hide information from people searching for info about your security issues? A breach of this nature is bad, but it happens to so many companies these days that I don't think this kind of breach leads to much trust lost from customers. However, proactively trying to keep things quiet about this... well... that's the kind of thing that raises eyebrows and destroys trust.Of course, in a bit of perfect timing to distract from all of this, DoorDash happily announced today that it's now delivering for McDonald's, so get your Big Macs quick and ignore any lingering concerns about security...

Permalink | Comments | Email This Story


Read more here

---
posted at: 12:00am on 01-Oct-2019
path: /Policy | permalink | edit (requires password)
0 comments, click here to add the first
---
---