---
HHS' New Spokesman So Good At Communications Strategy That He Thinks He Can Delete Tweets From The Internet

Furnished content.


It never ceases to amaze me how often people that really should know better seem to think that they can simply remove their own histories from the internet effectively. It seems the be a lesson never learned, be it from major corporations or even the Pope, that the internet never forgets. Thanks to tools like The Wayback Machine and others, attempts to sweep history under the rug are mostly fruitless endeavors. And, yet, people still try.Such as Michael Caputo, the new spokesman for the Department of Health and Human Services. That department is just a tad important at the moment, given the COVID-19 pandemic we're all enduring. Well, Caputo got the job and decided he better get to Twitter to delete all that racist and conspiratorial shit he said so that we all don't find out about it.
The new spokesman for the Department of Health and Human Services in a series of now-deleted tweets made racist and derogatory comments about Chinese people, said Democrats wanted the coronavirus to kill millions of people and accused the media of intentionally creating panic around the pandemic to hurt President Donald Trump.Michael Caputo, a longtime New York Republican political operative who worked on Trump's 2016 presidential campaign, was appointed last week as Assistant Secretary for Public Affairs at HHS, a prominent communications role at the department which serves a central role in the federal government's response to the coronavirus pandemic.Caputo, a prolific user who often tweeted insults and profanity, recently erased nearly his entire Twitter history from before April 12. CNN's KFile used the Internet Archive's "The Wayback Machine" to review more than 1300 deleted tweets and retweets from late February to early April many of which were regarding the rapidly spreading coronavirus.
If you feel like wallowing in the muck, you can see more of Caputo's once-musings from Twitter here, where someone saved them. Now, I know precisely what you're thinking: But, Tim, how can we go and see these tweets when Caputo very smartly and correctly deleted them?Great question, Michael Caputo, and thanks for coming to Techdirt to read this. See, the internet isn't a piece of paper in front of you that you can crumple up and light on fire after you've finally written down all the hateful stuff you've wanted to say but never had the guts to say out loud. Instead, it's made up of computers and servers and probably lots of other things too! Like transistors or something, who knows! But what I do know is that there are ways to go back and capture things that are deleted on the internet. And then, you know, discuss them out loud like we are now.It's called The Streisand Effect. It's how you go from "Hey, I'll just delete these tweets" to "Holy shit, CNN now has an article discussing those tweets I didn't want anyone to see!"In Caputo's defense, his comments to CNN after the publication amount to him telling CNN he doesn't really mind if anyone sees the tweets he went and deleted.
After publication, Caputo responded to CNN's request for comment by saying that reporting on his past tweets is "fair game, dude. I don't care. It doesn't matter to me at all." He claimed that he deletes his tweets "every month and I do it because it drives people mad."He added "when you tweet in spirited fashion, KFile is going to have them. I've known that all my days. So I don't mind what you've done." Caputo defended his past Twitter behavior saying he was "a defender of the President" tweeting in a "spirited manner" that included calling out reporters, but he said he's "now a servant of the American people and some might be disappointed, but my tweets will be different."
And we'll look for those different tweets to get deleted every month on the month, too, I'm sure.

Read more here

---
posted at: 12:00am on 30-Apr-2020
path: /Policy | permalink | edit (requires password)
0 comments, click here to add the first
---
---
Public Interest Groups Ask Social Media Platforms To Preserve Data Regarding COVID-19 Content Moderation For Future Study

Furnished content.


Over the last month or so, we've written plenty on the challenges of social media companies managing content moderation in the midst of a pandemic, highlighting the challenges when misinformation is coming from official sources, when it's impossible to distinguish legit info from misinformation, when the intersection of politics and misinformation gets tricky, and, of course, when platforms have to rely more on AI while all their workers are working from home (raising significant privacy concerns if they're still moderating content).In the long run, what happened over the last couple months is going to represent a truly fascinating place to look for case studies about content moderation on the internet -- but only if the data is available. To that end, a bunch of public interest groups, led by CDT, have put out an open letter asking social media platforms to preserve as much as possible about the content moderation decisions they're making and to be as transparent as possible for future research:
The importance of accurate information during this pandemic is clear. But knowledge about the novel coronavirus is rapidly evolving. This is also an unprecedented opportunity to study how online information flows ultimately affect health outcomes, and to evaluate the macro- and micro-level consequences of relying on automation to moderate content in a complex and evolving information environment. But such studies rely on information that your companies control-including information you are automatically blocking and removing from your services. It is essential that platforms preserve this data so that it can be made available to researchers and journalists and included in your transparency reports. The data will be invaluable to those working in public health, human rights, science and academia. It will be crucial to develop safeguards to address the privacy issues raised by new or longer data retention and by the sharing of information with third parties, but the need for immediate preservation is urgent.We, the undersigned organizations, institutions, and researchers, urge you to:

Immediately commit to preserving all data on content removal during the COVID-19 pandemic, including but not limited to information about which takedowns did not receive human review, whether users tried to appeal the takedown (when that information is available), and reports that were not acted upon.
Preserve all content that the platform is automatically blocking or removing, including individual posts, videos, images, and entire accounts.
Produce transparency reports that include information about content blocking and removal related to COVID-19
Provide access to this data in the future to researchers and journalists, recognizing that privacy will need to be ensured.
Hopefully the various platforms will agree to this.

Read more here

---
posted at: 12:00am on 30-Apr-2020
path: /Policy | permalink | edit (requires password)
0 comments, click here to add the first
---
---
TV 'Cord Cutters' Will Be The Majority By 2022

Furnished content.


The broadcast and TV sector spent the last fifteen years trying to claim that TV cord cutting (cancelling traditional TV and going with streaming or antenna broadcasts) wasn't a real thing, or that it was only something done by losers. But it's the cord cutters who'll be getting the last laugh.A new study (pdf) by the Convergence Research Group indicates that cord cutting, once denied to exist at all by the cable TV sector, is about to get even hotter. According to the report, 36% of US homes didn't pay for "traditional" cable TV at the end of a particularly bloody year for the pay TV sector. The group estimates that total will grow to 42% of US households in 2020, and finally topple into a majority of consumers (54%) by 2022. That in turn is contributing to a notable drop in revenue from the major cable TV providers, down from $100 billion in 2019 to a predicted $94.8 billion this year.If you're worried about major giants like Comcast, AT&T and Verizon struggling, you shouldn't. While their video profits will erode, their monopoly over broadband means they'll simply be recouping that lost revenue by jacking up the price of your broadband connection (including usage caps and overage fees) in the massive number of uncompetitive US broadband markets:
"Being caught in the programmer versus independent OTT squeeze play hampers TV access provider revenue & margins, however as TV access providers are also Internet providers there are also benefits to facilitating the rise of OTT. Annual residential broadband revenue has more than doubled over the last decade & we forecast 2022 residential broadband access revenue will X with 2022 TV access revenue. Residential broadband subs surpassed TV subs in 2017."
Another report by Trade Desk suggests that the pandemic will only accelerate the trend. In large part because one of the last major reasons people cling to fat, over-priced cable TV bundles (sports) are on hold for the foreseeable future:
"The company found that 64% of Americans have either cut the cord, are planning to drop their pay-TV subscriptions, or never subscribed in the first place. Of those households that do still have cable TV subscriptions, 11% plan to cut the cord by the end of the year. Trade Desk surveyed 2,600 Americans for the study."With only a quarter of young professionals having any long-term interest in traditional cable TV, in a few years we won't be talking about linear or cable TV at all. It will all be online and streaming, said Brian Stempeck, Chief Strategy Officer, The Trade Desk. For broadcasters and advertisers, it's now all about how quickly they can pivot to where the eyeballs are moving and many of them are already investing heavily in order to succeed in a world of connected TV.
It's not like the TV and broadcast sector didn't have the better part of the last decade to prepare for this trend. But with the exception of a few companies most in the sector just keep pretending this trend didn't exist, cozy and warm in their bogus belief that traditional TV would be a cash cow they could happily nurse for all eternity without ever having to innovate or (gasp) compete on price.

Read more here

---
posted at: 12:00am on 29-Apr-2020
path: /Policy | permalink | edit (requires password)
0 comments, click here to add the first
---
---
Federal Court Says Baltimore PD's High-Powered Aerial Surveillance Program Doesn't Violate The Constitution

Furnished content.


Four years ago, the Baltimore Police Department unilaterally decided to put several eyes in the sky. The 192-million megapixel camera system capable of covering 32-square miles was sent skyward with zero public comment or input from the city. And why not? The city was barely involved. The BPD received the camera system courtesy of a private donor.The head of the company, John McNutt, was contacted by some Texas-based philanthropists who offered to pay for the system if McNutt's company, Persistent Surveillance Systems, would put it up in the air. What the system lacks in depth, it makes up for in breadth. Humans and vehicles are reduced to mere pixels, but the system's ability to rewind recordings makes it possible for the PD to track movement of vehicles and people near crime scenes.The aerial surveillance system is more re-purposed war tech. It was originally deployed in Iraq and Afghanistan under the name "Gorgon Stare." That's what Persistent Surveillance Systems is flying over Baltimore, this time with the city's official blessing. After a period of public comment, the surveillance system is no longer just a test project.The ACLU sued to block the launch of the program, citing the Supreme Court's Carpenter decision, which adds a warrant requirement to the collection of cell site location data. It's not an exact fit, but the Carpenter decision has been read by some courts to cover more than just location data.Unfortunately, the ACLU's attempt to secure an injunction has failed. The decision [PDF] doesn't find the Carpenter decision applicable to an all-seeing-eye that can only capture the movement of pixels, rather than identifiable human beings. That being said, the planes (three of them) will fly for a minimum 40 hours a week each, resulting in six months of 12-hour-a-day coverage of nearly the entire city. (h/t Munchkin at Law)There's something more than a little dystopian about the program. But, despite the promise contained in the company's name, this surveillance isn't all that persistent.
The AIR [Aerial Investigation Research] program's observational capabilities are limited. PSS [Persistent Surveillance Systems] cannot provide real-time surveillance. The on-board technology does not have zoom, telephoto, night vision, or infrared capabilities. The imagery is limited to "1 pixel per person" -- essentially a single dot on the map. Accordingly, an individual's characteristics are not observable in the images. As the planes will not fly at night or during inclement weather, significant gaps in the imagery data will emerge. These gaps in the record prevent the monitoring of a person's movements over the course of multiple days.
Footage related to criminal investigations will be separated and held for up to 45 days. Suspicious pixels' movements will be analyzed by investigators -- a process the PD says will be "labor-intensive," requiring up to one hour of investigators' time for every two hours of movement observed.But it won't just be pixels moving around PSS's 32-square-miles of footage. This system will be integrated with surveillance tech on the ground, including the city's multiple CCTV cameras, Spot Shotter systems, and automatic license plate readers. Combining all of these elements will allow the PD to de-anonymize pixels and continue tracking of now-identifiable humans and vehicles.Despite the concerns this integration of the city's surveillance equipment raises, the court says it will not issue a permanent injunction against the use of PSS's spy planes.
The record presently before this Court indicates that images produced by the AIR pilot program will only depict individuals as miniscule dots moving about a city landscape. The movement of these dots cannot be tracked without significant labor. Gaps in the imagery foreclose the tracking of a single person over the course of several days. This limited form of aerial surveillance does not constitute a "search" under the Fourth Amendment, nor does it burden First Amendment speech activities.
Even if it were a closer call, one feels the court would still have arrived at the same conclusion: the end justifies the means.
In a City plagued with violent crime and clamoring for police protections, this Court is loath to take the "extraordinary" step of stopping the AIR program before it even begins.
A bit more usefully, the court points out that not everything that identifies a person or their movements is a Fourth Amendment search, even if the Carpenter decision applied that to the collection of cell site location data.
The Plaintiffs' argument, seeking to lump together discrete surveillance activities as one Fourth Amendment "search," is simply without merit. Using a combination of resources and activities -- including police interviews, CitiWatch cameras, license plate readers, and public records -- the Baltimore Police Department may be able to reconstruct a detailed account of a person's activities and associations. The addition of one more investigative tool -- in this case, aerial surveillance -- does not render the total investigatory effort a Fourth Amendment "search."
Baltimore citizens and activists are right to be concerned about the PD's use of near-persistent aerial surveillance. But the limitations of the system prevent it from being considered a threat to Fourth Amendment protections -- at least as it's configured now. This second pass by PSS and the BPD will be subject to far more oversight than its test run. The decision notes that the program's efficacy will be tracked by two independent research groups and the public's perception of the program monitored by the University of Baltimore. The program will also be subject to a "civil rights and civil liberties audit" by the New York University School of Law. And, finally, the entire program is subject to the contours of a consent decree signed with the DOJ -- something that has been in place since early 2017.At some point, the Fourth Amendment may be implicated by hours of aerial surveillance. But until the tech reaches the point where persistent tracking of individuals across an entire city is feasible, it seems unlikely any court will declare the PD's program a violation of Constitutional rights.

Read more here

---
posted at: 12:00am on 29-Apr-2020
path: /Policy | permalink | edit (requires password)
0 comments, click here to add the first
---
---
This Is My 50,000th Techdirt Post, And I'm Busy Working On 50,001

Furnished content.


So here's a bit of a fun milestone. This blog post will be my 50,000th blog post on Techdirt, which is kind of insane when you think about it. I noticed last year that I was approaching that number and have checked back periodically to see where I was. Last month I realized I was 100 posts away, and have been watching the counter move along until now, the 50,000th post on the site.For what it's worth, the Guinness World Records folks still claim that the world record for "most prolific professional blogger" was Darren Murph and his measly 17,212 posts for Engadget in 2010. By that time I already had over 30,000 posts, but apparently Guinness is not too concerned about accuracy. In 2014, I had reached out to Guinness just to suggest that their record there was wrong, but rather than investigating the matter themselves, they sent me a huge form to apply for my own record, which would involve a ton of work to "document" all my posts, and, honestly, who the hell has time for that, when there are more blog posts to write.Anyway, just for fun, I thought I'd link back to some other "milestone" posts, starting with my very first post, which was actually a copy of an email newsletter I sent out in August of 1997. For the first few years, it really was mostly just a newsletter, and I'd take the emails and post them to the website as well. The first "real" blog post to the site came on March 12, 1999, and was about E*Trade launching a corporate venture fund. Exciting stuff, I know. The 10,000th post came on January 2nd of 2003, discussing how American kids weren't texting as much as kids elsewhere (of course, back then we called it "wireless messaging" because "texting" hadn't been invented yet in the old times). The reasoning? More use of instant messaging on computers at home as compared to in other countries (and less use of public transportation). I'd imagine crappy phones had a role as well.The 25,000th post was in November of 2006 and was about banks acting surprised that insiders were a big data breach threat -- again, not the most exciting of Techdirt fare, but I don't make the rules. I just write the posts. Anyway, given that I got to 25,000 posts by 2006, it's pretty clear that my prolific nature has slowed quite a bit in my later years. Those first 25,000 or so came in about 7 years, and it took another 14 to get the next 25,000 posts. I'm going to have to pick up the pace to get to 100,000 posts.At least I know I have more than 17,212.Anyway, a special thanks to everyone who has visited Techdirt over the years, whether you've read all 50,000 of my posts, or this is your first one. It's been quite a journey, and it wouldn't have happened if no one ever read anything I wrote...

Read more here

---
posted at: 12:00am on 28-Apr-2020
path: /Policy | permalink | edit (requires password)
0 comments, click here to add the first
---
---
Court Tells Agency That Tried To Charge $1.5 Million For A Records Request It Now Owes The Requestor $12,000 In Fines

Furnished content.


It's too bad it takes a lawsuit to free up supposedly "open" records. A few years ago, transparency group Reclaim the Records asked for some easy-to-compile birth and death data from the Missouri Department of Health and Senior Services and received this ridiculous response.
DHSS told [Brooke] Ganz her request would cost $1.4 million to gather the documents. Ganz hired an attorney, Bernie Rhodes of the Lathrop GPM law firm. Rhodes, of Kansas City, is a Sunshine Law expert. He did some research and figured out obtaining the records would literally take a few keystrokes at a computer. He protested the ridiculous charge — a common tactic in Missouri when public officials don't want to release public documents. The state backed off and said the search would cost closer to $5,000.
When this drastically-reduced estimate was delivered, Reclaim the Records said it was still too high. So, the state just decided it wasn't going to release the records at all.The Cole County Court has sided with Reclaim the Records. The state will have to produce the records and for even less than the $5,000 it quoted before deciding it wasn't going to release anything. The decision [PDF] details the government's dishonest dealings during this case, making it clear the DHSS did everything it could to avoid complying with the state's Sunshine Law.The first couple of communications from the DHSS quoted an hourly rate of $20.85. The next response -- sent after state officials spent a few days "obtaining information about Reclaim the Records" -- suddenly increased the hourly rate to $42.50/hour, raising the entire estimate to nearly $1.5 million.This estimate was drastically reduced when Reclaim's lawyer pointed out the search could be performed easily, pulling birth/death data from the state's database a year at a time, rather than the state's proposed day-by-day search through 40+ years of data.The ruling provides more insight on the DHSS's obfuscation -- a coordinated effort by the government to withhold these records permanently.
On July 21, 2016—while Mr. Rhodes and Ms. Loethen were corresponding about search methodologies that would comply with the Sunshine Law—Dr. Wambuguh spoke with Garland Land, the former State Registrar, about Ms. Ganz's requests.Later the same day, Mr. Land wrote Dr. Wambuguh and told her that DHSS should deny Ms. Ganz's requests, and "require them to take you to court," and to use the delay caused by the lawsuit to get the Legislature to change the law.
The court's opinion includes a screenshot of an email from Garland Land detailing the state's attempt to wait this out to see if it could get the law amended before Reclaim could sue the records out of the state's hands.
I would not honor the request. I would require them to take you to court and then bring in national genealogical and vital records experts to testify why making indexes is not good public policy. By delaying this you might file a regulation or get the Legislature to clarify the intent of the law.
That's what the DHSS did. It went to work trying to have the law changed, rather than simply comply with a (simple) public records request.
As stated in Mr. Ward's e-mail, DHSS did in fact put forward a request to the Missouri Legislature to remove the provision from Missouri law providing that birth and death listings are available upon request.Specifically, DHSS lobbied to have the Missouri Legislature remove the provision in Section 193.245 that provides that birth and death listings are available upon request.
The court finds the DHSS is obligated to produce these records. The law clearly states the DHSS "may disclose" the information Reclaim the Records requested. Nothing forbids the production of these records. Not only that, but it will have to do so for even less than the $5,000 it last quoted. The court says the allowable charges are only $2,557.30 -- a total it arrived at after stripping the cruft from the DHSS's quoted hourly rate of pay, decreasing it from $42.50/hour to $20.65/hour. This final total is "three-tenths of one percent of DHSS' original $1.49 million estimate."The court doesn't care for the government's actions at all.
This secret plan represents an utter disdain for "the public policy of this state that … records … of public governmental bodies be open to the public unless otherwise provided by law." Mo. Rev. Stat. § 610.011.1. Governmental bodies are not allowed to deny requests and then seek a law closing them; instead, they may only close records that are closed by existing law.It is also important to consider the chronology of events—specifically, the fact DHSS' denial came only after Ms. Ganz's counsel had debunked the original $1.49 million demands for fees, which was clearly intended to be a back-door denial of Ms. Ganz's requests. And when DHSS refigured its cost estimate using information supplied by Ms. Ganz's counsel, it arrived at an estimate of approximately $5,000—still significantly higher than the allowable charges, but in a range that Ms. Ganz might consider paying.Faced with this reality, DHSS had to scramble to find a way to prevent the disclosure. It found that way when Mr. Land provided a literal roadmap to achieve DHSS' illicit goal: deny the request, make Ms. Ganz sue, and then use the delay caused by the resulting lawsuit to go to the Missouri Legislature and try to get them to change the law to close otherwise open records. It is hard to imagine a more purposeful plot.
For these willful violations of the state's Sunshine Law, DHSS has been hit with $12,000 in fines, payable to Reclaim the Records. It is also now liable for Reclaim's legal fees, which are yet to be determined. Unfortunately, these payments will come out of taxpayers' pockets, which kind of limits the deterrent effect. But it's clear the government never had any intention of following the law. Worse, it tried to have the law changed to align with its desire for opacity -- an amendment that would have produced zero net benefit for residents of the state. It's a pretty bold move to charge constituents for the privilege of having less access to public records. Fortunately, none of this worked out for the DHSS.

Read more here

---
posted at: 12:00am on 28-Apr-2020
path: /Policy | permalink | edit (requires password)
0 comments, click here to add the first
---
---
This Week In Techdirt History: April 19th - 25th

Furnished content.


Five Years AgoThis week in 2015, Sony was once again warning the media not to report on leaked emails — and they even sent a letter to Techdirt, to which we publicly responded — while MPAA boss Chris Dodd was implying that the US should go after Wikileaks for publishing them. Perhaps because the emails revealed things like how the MPAA pirated clips from Google commercials to make its own propaganda videos, and strategized about how to "tell the positive side" of internet censorship. Meanwhile, major record labels were trying to get SOPA by the back door, via a lawsuit against MP3Skull, and the war on owning-what-you-buy was being waged on fronts from GM vehicles to DVDs.Ten Years AgoThis week in 2010, since everyone had already seen ACTA after the full text leaked, the USTR decided it was time to release it. The revised text was only slightly less awful than expected, and of course was missing one piece of information that would have been especially interesting: what each country was pushing for.Also this week in 2010: Google began releasing stats on info and takedown requests from governments, a look at piracy stats showed the UK ones to be just as bogus as US ones and revealed that the MPAA unsurprisingly refused to share details on how it collected its numbers, and the Canadian entertainment industry was launching a new media campaign to push for draconian copyright laws.Fifteen Years AgoThis week in 2005, Verizon's CEO was deftly responding to consumer demands by complaining about the very fact that customers want any kind of service at all, while the ISP war on VoIP was bringing more companies in more countries into the fray, as was the recording industry's war on lyrics websites. We took a closer look at the entertainment industry's relationship with federal law enforcement, Microsoft's weak-sauce attempts to keep Encarta competitive with Wikipedia, and the latest impossible promise of perfect DRM (coming just as other providers of copy protection software got locked in a patent battle). This was also the week that Adobe bought Macromedia.

Read more here

---
posted at: 12:00am on 26-Apr-2020
path: /Policy | permalink | edit (requires password)
0 comments, click here to add the first
---
---
European Commission Wants Coronavirus Tracing Apps To Build In Strong Protections For Privacy -- Unlike The French Government

Furnished content.


Techdirt has just written about France's incredibly hypocritical attitude to privacy when it comes to contact tracing apps for COVID-19. The European Commission seems to be rather more consistent in this area. As well as pushing privacy legislation like the GDPR and ePrivacy Directive, it has released a series of documents designed to help EU Member States create tracing apps without compromising on citizens' privacy. For example, on April 8, it adopted a "Recommendation to support exit strategies through mobile data and apps", which called for "a joint toolbox towards a common coordinated approach for the use of smartphone apps that fully respect EU data protection standards". Details followed a week later, when the European Commission announced a pan-EU toolbox for "efficient contact tracing apps to support gradual lifting of confinement measures". A 44-page document spelled out in some detail (pdf) the "essential requirements" for national apps deployed in the region -- that they should be:
voluntary;approved by the national health authority;privacy-preserving -- personal data is securely encrypted; anddismantled as soon as no longer needed.
Finally, as if to underline the importance of respecting citizens' privacy yet further, the European Commission released another communication (pdf) providing "Guidance on Apps supporting the fight against COVID 19 pandemic in relation to data protection". The whole section on security is worth reading in full, since it offers a good summary of the current thinking on the best ways to preserve privacy with these apps:
The Commission recommends that the data should be stored on the terminal device of the individual in an encrypted form using state-of-the art cryptographic techniques. In the case that the data is stored in a central server, the access, including the administrative access,should be logged.Proximity data should only be generated and stored on the terminal device of the individual in encrypted and pseudonymised format. In order to ensure that tracking by third parties is excluded the activation of Bluetooth should be possible without having to activate other location services.During the collection of proximity data via [Bluetooth Low Energy communications between devices] it is preferable to create and store temporary user IDs that change regularly rather than storing the actual device ID. This measure provides additional protection against eavesdropping and tracking by hackers and therefore makes it more difficult to identify individuals.The Commission recommends that the source code of the app should be made public andavailable for review.Additional measures to secure the data processed can be envisaged notably with automatic deletion or anonymisation of the data after a certain point in time. In general, the degree of the security should match the amount and sensitivity of personal data processed.All transmissions from the personal device to the national health authorities should beencrypted.
The contrast between this rigorous and comprehensive approach to safeguarding the rights of citizens and France's cavalier disregard for the same, is stark. Unfortunately the Commission's guidance is not legally binding and is likely to be ignored by the French government, which often insists on going its way, as with its terrible implementation of Article 17 of the EU Copyright Directive.Follow me @glynmoody on Twitter, Diaspora, or Mastodon.

Read more here

---
posted at: 12:00am on 25-Apr-2020
path: /Policy | permalink | edit (requires password)
0 comments, click here to add the first
---
---
NHL Jumps On The Esports Bandwagon With Players Tournament, NHL Channel Broadcast

Furnished content.


As we've been discussing, esports is having something of a moment during the COVID-19 shutdown. While it's been interesting to see the general uptick in interest for esports globally, it's been equally interesting to watch professional sporting organizations and leagues, that can longer operate in real life, shift quickly to putting professional players behind gamepads and broadcasting esports matches instead. NASCAR was the first to jump on this and has certainly set the quality standard, but racing was quickly followed by other major professional sports leagues.And now the NHL is coming online as well. In an announcement, the league said it will be hosting an NHL 20 players tournament featuring players from every team. They even have a major sponsor for it.
"The NHL Player Gaming Challenge presented by Honda will take gaming to another level," said Chris Golier, vice president of business development and innovation for the NHL, in a news release. "We know how competitive our players are, and coupled with the interaction between players, these series of competitions will be extremely fun to watch."One or two players from each of the NHL's 31 current clubs will participate in the Player Gaming Challenge. And the 50th competitor is another professional athlete, albeit for football instead of hockey: Seattle Seahawks tight end Luke Willson will represent Seattle's upcoming NHL franchise, which is set to begin play in the 2021-22 season.
Frankly, perhaps the most exciting aspect of this is that the NHL got Honda to sponsor it. The NHL has long lagged the rest of professional sports when it comes to television and advertising revenue. Seeing this get sponsored is a sign that both the league and at least one company see value in the number of eyeballs projected to watch esports hockey. Likewise, that the NHL is getting this tournament broadcast not only on Twitch and YouTube, but also on the NHL's cable channel and several broadcast partners, will only increase the esports' exposure.
Games will take place on Thursdays and Sundays over the course of four weeks starting April 30, hosted by Los Angeles Kings commentator Alex Faust. The NHL will livestream every matchup on its Twitch channel and other social platforms, including YouTube, Twitter, and Facebook, and all games will also appear "within NHL Network's on-air programming," the league said. In addition, some games will be broadcast in Canada on Sportsnet One (starting May 1 at 4 p.m. ET) and in the U.S. on NBC Sports Network (starting April 30 at 5 p.m. ET). Esports organization ESL Gaming is producing the Player Gaming Challenge, which will be played in the PlayStation 4 version of NHL 20.
It's true that other leagues did this before the NHL. But it's still interesting to see how uniform this move has become for pretty much all of professional sports.

Read more here

---
posted at: 12:00am on 25-Apr-2020
path: /Policy | permalink | edit (requires password)
0 comments, click here to add the first
---
---
Space X Starlink Beta Starts In 6 Months, Bringing A Glimmer Of Hope To Crappy US Broadband Market

Furnished content.


The US broadband market is a competitive mess. US telcos have routinely refused to upgrade their aging DSL lines, as the return on investment has never been fast enough for Wall Street. That has left cable giants like Comcast and Charter (Spectrum) with bigger broadband monopolies than ever before. While many see 5G wireless as some sort of competitive panacea waiting in the wings, there's a litany of problems (cost, reach, competition eroding M&As) that suggests folks should temper their enthusiasm.Then there's satellite broadband. Long despised by consumers for slow speeds, inconsistent performance, high prices, and usage caps, the sector is poised for disruption by a number of low-orbit satellite ventures. These new offerings offer significantly lower latency using a litany of smaller low-orbit satellites. One of the major players is of course Space X, whose Starlink satellite broadband service is slated for a public beta six months or so from now according to Elon Musk:

The beta is poised to include both Europe and the United States, which the company previously stated should see a full commercial launch sometime later this year. After launching another 60 Starlink satellites yesterday, Musk indicated there were now "420 operational Starlink satellites" preparing to offer service. The service offers the promise of some significant disruption to a sector that very much could use a competitive kick in the ass.That said, Starlink may never truly challenge the domination of telecom monopolies like AT&T and Comcast. For one, it's still far too early to know what kind of speeds or prices users will be looking at, and it's quite possible that the price point, throttling restrictions, or usage caps could result in the service being a flimsy alternative to fixed-line broadband. Musk has also previously noted how while the service latency should be a LOT better than traditional satellite broadband (20ms versus 200ms or higher), the service isn't going to have the kind of bandwidth needed to seriously compete in denser urban or suburban markets:
"The challenge for anything that is space-based is that the size of the cell is gigantic... it's not good for high-density situations," Musk said. "We'll have some small number of customers in LA. But we can't do a lot of customers in LA because the bandwidth per cell is simply not high enough."
Keep in mind that the US broadband industry is routinely peppered by well hyped potential disruptors that consistently fail to deliver.Broadband over Powerline, for example, was widely hyped as a competitive panacea by folks looking to deregulate the telecom sector, only to fall flat on its face due to interference issues. The current FCC has similarly justified its pandering to existing monopolies with the promise that competition (be it 5G or satellite) is just around the corner. But there's no shortage of low-orbit satellite ventures thatn have fallen flat on their face, and there's no shortage of politically powerful companies (AT&T, Verizon, T-Mobile, Comcast) busily lobbying to ensure another major competitor never upsets the apple cart.That said, there's still hope that Starlink offers a genuine, helpful option to users left out of reach of traditional options. With more than 42 million Americans still unable to get any broadband at all, and millions more unable to afford it due to limited competition and high prices, the US broadband sector can certainly use all the help it can get.

Read more here

---
posted at: 12:00am on 24-Apr-2020
path: /Policy | permalink | edit (requires password)
0 comments, click here to add the first
---
---
With Schools Shut Down, Educators Turn To Video Games To Help Educate Students

Furnished content.


It's funny how fast things can change. With the exception of our recent stories on how esports has taken over the sporting world due to the COVID-19 shutdown, any other review of our stories on video games would leave you with the impression that gaming has tons of IP problems and is also the scapegoat for many of the world's problems. Blamed for real world violence, for teenager apathy, for falling school test scores, and even for men not being manly enough, there seems to have been very little for which some beep-boop games couldn't be blamed.And then came COVID-19 and its shutdown of schools across the world. And so many teachers naturally turned to the evil video games as a tool to continue to educate their students.
Kevin Péloquin, a history teacher from Montreal, hoped to take his high school students of Collège Saint-Hilaire on a trip to Greece. His mixed class from grades 10 and 11 would visit historical sites like the Parthenon and record their observations for a project they would later share with their classmates. Then the covid-19 pandemic scrapped their educational itinerary. Instead of a physical trip to Greece, Péloquin proposed, what if his students could digitally tour Greece — or even better — explore it as it was thousands of years ago? He first weighed the potential of virtual reality, but soon pivoted toward a video game.Alongside its action-packed fictional story line, Assassin's Creed: Odyssey includes a robust education mode and a research-based recreation of ancient Greece. Péloquin's students will play individually in the coming weeks from their homes and use that as the foundation for their reports.
Now, the Assassin's Creed example isn't alone. Teachers of students young and old are also using games like Minecraft, which also has an educator mode, and Roblox to keep students engaged, teach versions of planned lessons, and otherwise continue their education.This really shouldn't be all that surprising. Entertainment mediums have always been repurposed for educational use. Whether its film, music, or art, these things have always found their way into the classroom as teaching tools. If anything, video games are more natural allies of teachers, given that they are interactive and can be modded or altered for educational reasons, whereas film and books cannot. And apparently both students and game makers are getting on board with this.
"My intention is to motivate my students to continue with the course," Péloquin said, whose course is optional at Collège Saint-Hilaire. "When I spoke about it with my students, they seemed really, really pleased and surprised that we can work on our history course through a video game."Ubisoft granted Péloquin and his 23 students free access to Assassin's Creed: Odyssey for three months through Google Stadia, a cloud-based streaming service. This lets all the students play through the game via an Internet connection, no matter how powerful their home computers are.
We're all somewhat in the business of finding silver linings these days, lest we go insane. The silver lining I propose is that it sure would be nice if coming out of this self-imposed isolation and shutdown of our daily lives also saw a shift in how video games are viewed.

Read more here

---
posted at: 12:00am on 24-Apr-2020
path: /Policy | permalink | edit (requires password)
0 comments, click here to add the first
---
---
Australia Takes Its First Baby Steps On the Road To A Right-To-Repair Law, With A Consultation About Tractors

Furnished content.


Techdirt has been writing about right-to-repair laws -- or, rather, their absence -- for many years now. A recent right-to-repair post concerned ventilators, pretty much the last hope for critically-ill patients suffering the effects of the new coronavirus. This underlines the fact that being able to repair equipment you have bought is not an abstract issue, but is literally a matter of life or death in some cases. Despite that, in Australia the fight to obtain a right to repair is still in its early stages:
The 'right to repair' movement has finally bent the ear of Australia's competition and consumer watchdog, the ACCC, in its pleas to be able to fix their own farm equipment.An ACCC inquiry will examine whether international tractor manufacturers are failing Australian farmers who want access to software tools and parts to repair their own machinery.
As that news item on the Australian Broadcasting Corporation's site indicates, the impetus for a right-to-repair law comes from the agricultural sector. Five years ago, Techdirt wrote about a similar case in the US, which involved tractors from John Deere. The ACCC released a discussion paper on the topic at the end of February. It seeks feedback on what it terms four "concerns", specifically that:
1. access to independent agricultural machinery repairs is limited2. farmers may lack recourse in the event of a problem with their machinery3. agreements between manufacturers and dealers may limit access to repairs4. data ownership and management may raise privacy and competition issues.
The last of these is particularly interesting. It reflects the increasing sophistication of the once-humble tractor, which now involves both software and data. The ABC story explains:
In an era of water scarcity and a swelling global population, machinery makers have poured millions of dollars into developing software that allows farmers to precisely plot their sprawling properties, gauging how much seed, water, fertiliser, and pesticide is needed for maximum crop yields for each field.
It is clearly vital for farmers to retain control over their own data, while equipment manufacturers see this as a resource they can control and exploit -- for example, by aggregating data from many farms and selling access to it. People owning agricultural equipment -- or anyone else -- have until Sunday, 31 May 2020 to make their submissions to the Commission. It will be a while before the ACCC reports on what it finds, and after that the battle to enshrine a right to repair in Australian law will probably take years. But at least the process has begun, which could give a useful impetus to other efforts around the world to bring in similar, much-needed legislation.Follow me @glynmoody on Twitter, Diaspora, or Mastodon.

Read more here

---
posted at: 12:00am on 23-Apr-2020
path: /Policy | permalink | edit (requires password)
0 comments, click here to add the first
---
---
After 48 Years, DC Appeals Court Overturns Murder Conviction Based On FBI's Garbage 'Hair Match' Evidence

Furnished content.


For decades, the FBI pushed junk science on the courts, resulting in the wrongful convictions of an untold number of people. It wasn't until 2009 that it started trying to undo the damage. And even then, the FBI wasn't 100% sure it shouldn't hold onto to at least some of its favorite junk, even if it had been repeatedly shown there was very little verifiable science behind their expert witnesses' assertions.All that seemed to matter were the convictions. Appealing a conviction is hard work -- something that takes years to do and requires the assistance of experienced lawyers. The damage has been done and the FBI's belated recognition of its contribution to the farce that is our criminal justice system isn't going to give back years of wrongfully-obtained lives.By the FBI's own admission, "nearly every" forensic expert deployed to criminal trials gave flawed testimony that overstated the certainty of their findings. This included experts testifying about fingerprints, DNA, and hair analysis, not just those discussing complete garbage like bite-mark matching or asserting mass-produced clothing is as unique as someone's fingerprints.The DC Appeals Court has just overturned a conviction based on faulty hair match analysis. It comes nearly fifty years after the conviction, meaning the government exchanged bad testimony for most of a person's life. The opening of the decision [PDF] lays out the facts concisely.
Almost fifty years ago, appellant Dennis Butler was convicted of murder. At his trial, an FBI forensic expert testified that hairs found on the victim were microscopically identical to Butler's hair. The government recently acknowledged, though, that hair evidence of the kind introduced against Butler was false and exceeded the limits of science, and that the prosecution knew or should have known as much at the time of his trial.
Butler has spent decades in prison because the FBI spent decades saying having a microscope was the same thing as being a scientist. The court says it's not even close… and it's a statement made using the FBI's own findings.
Hair microscopy called for forensic examiners to conduct side-by-side, microscopic comparisons of hair samples in an effort to ascertain whether hairs from a crime scene matched hairs from a suspect. The government used ostensible matches at trial as scientific evidence linking defendants to crimes.There was, however, a significant problem with that field of analysis: science had not validated its foundational premises. Existing studies failed to support a trained examiner's ability to identify a "match" based on any objective system of visual hair comparison or to validly estimate the frequency of hair characteristics (and therefore of matches) in the general population.
This lack of scientific confirmation didn't stop the FBI from using hair matches in court, even after it knew the "science" behind it was lacking. It wasn't until the National Academy of Sciences called the FBI out in its report on hair analysis that the FBI began reining in its expert witnesses. Following this public fisking by actual scientists, the government reviewed thousands of convictions obtained with hair analysis prior to the year 2000. Butler's was one of them.So, the question is: did the prosecution rely on the FBI's faulty testimony to secure this conviction? The answer is "yes." The government's evidence (beyond the supposed hair match) were two unreliable witnesses whose stories changed frequently, some paint chips (from the recently-painted apartment Butler had visited while it was being painted), and some eyewitnesses who put Butler near the crime scene (with the prosecution dodging the fact that Butler was often in the area where the murder took place for non-murderous reasons).Here's the prosecutor during closing arguments, discussing the expert witness' testimony.
He said when he compared the hairs that were found on the victim's clothing with the defendant's hairs that were taken by [the detective] from him at the infirmary, when he compared those two, what were they? They were the same in every microscopic detail, the same. I said, how often . . . does it happen? You can't be positive, yes, but how often does it happen that two people's hair, two different people, are so similar and so alike that you would be unable to tell? Out of 10,000 examinations, he said he recalls it happening approximately four times.
And again:
You have the FBI report saying that this man's hair compared with the hairs found on the body of the dead man. They are the same in every microscopic characteristic—every one. You heard the sixteen possible combinations, lack thereof, etc. Every one matched.
This influenced the jurors, the Appeals Court says. The jurors could have found the other evidence circumstantial, at best. But the repeated (incorrect) assertion that hair match analysis could positively identify Butler as the murderer most likely swayed the jury, resulting in a conviction that resulted in Butler being behind bars since late 1970.
We found it satisfied in Ausby, and we do likewise here. And we thus conclude that the government's presentation against Butler of evidence that it knew (or should have known) was false denied him a fair trial.For the foregoing reasons, we reverse the judgment of the district court and remand with instructions to grant Butler's motion to vacate his sentence pursuant to 28 U.S.C. § 2255.
The FBI convinced itself it could craft new forensic techniques out of thin air and deploy them without making sure they actually had some scientific basis. This is the end result of this hubris -- acts that took decades to correct and even longer to result in actual justice, rather than unearned convictions. Some of the people screwed by the FBI's junk science are already dead. Others, like Butler, may finally see their lives given back to them -- but with hardly any life left to live.

Read more here

---
posted at: 12:00am on 23-Apr-2020
path: /Policy | permalink | edit (requires password)
0 comments, click here to add the first
---
---
Play At Home: CIA: Collect It All Is Now 25% Off

Furnished content.



Get 25% off your copy of CIA: Collect It All with
the code STAYINSIDE until the end of May »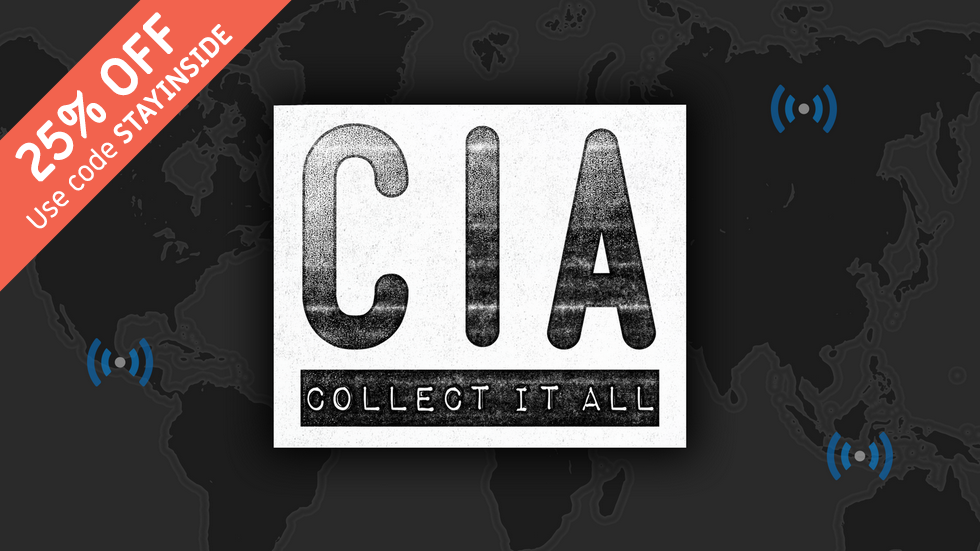 With tons of folks stuck at home looking for things to do, we've decided to put our CIA: Collect It All card game back on sale. Use the code STAYINSIDE and get 25% from now through the end of May -- and have something else to entertain yourselves with while staying inside. If you don't recall, CIA: Collect It All is our recreation of a declassified card game that the CIA itself created to train analysts on how to gather information in order to respond to various crises around the globe. Unfortunately, we didn't include a "global pandemic" crisis, but perhaps some of these other crises may get your attention instead (and we include some blank cards, so create your own global pandemic card...)
The game is a fun (or perhaps horrifying) deep dive into the many ways in which the CIA collects information from around the globe, and since we're all stuck at home anyway, we might as well learn about what the CIA is doing to keep tabs on everyone and everything...

Get 25% off your copy of CIA: Collect It All with
the code STAYINSIDE until the end of May! »

Read more here



---
posted at: 12:00am on 22-Apr-2020
path: /Policy | permalink | edit (requires password)
0 comments, click here to add the first
---
---
Esports Milestone: Gambling On Esports Will Double To $14 Billion In 2020

Furnished content.


We've chronicled the many milestones esports has hit on its way to becoming the mainstream cultural occurrence that it is today. From having participants gain notoriety and fame by being featured on mainstream sports publications, to universities handing out esports scholarships, to esports being broadcast on ESPN, to the major IRL sports leagues getting involved. Now, with the world enveloped in the COVID-19 pandemic, a crisis that has shut down many if not most of the world's traditional sporting leagues, esports is having something of a moment, rocketing in popularity as a result.All of that being said, there has been one lagging indicator in the popularity rise of esports compared with its IRL counterparts: betting. You're not a big boy event until the gamblers get involved. Well, as we've seen with other indicators of esports' popularity, betting on esports is set to rise significantly as well.
Esports global gambling revenue is set to double to US$14 billion in 2020, according to new research from global consumer surveyors 2CV and market analysts ProdegeMR. The survey took responses from 1,028 gamblers aged 18 to 64 and looked at how the current climate is affecting gambling in the UK, as well as the potential role that esports could play in becoming a new revenue driver for the industry.The research also reveals a shifting interest towards other betting properties such as esports, with 36 per cent of gamblers having made a bet on competitive gaming in the last three months. It also found that 30 per cent of consumers betting on esports have only started to do so within the last month. Moreover, 22 per cent of gamblers who have not tried betting on esports before revealed that they will consider doing so within the next three months.
Now, it is certainly true that this level of growth has been spurred on by the COVID-19 shutdown of IRL sports. Still, the trends were already in place for a rise in esports betting. And for those who regularly bet on sports, or esports, there is a certain degree of this bell not being able to be un-rung. Once gamblers fold esports into the portfolio of betting opportunities they have, it's not clear if or why they would fall back to IRL sports only once this pandemic is all over. On that note, it's the new adoption rate of betting on esports that is most illuminating in the numbers above.And just in case you thought this was fringe operations getting into this stuff, it sure as hell isn't.
The forecast comes as the Nevada Gaming Control Board issued a notice of approval permitting sportsbooks to offer wagers on the Call of Duty League through 2020. Licensed bookmakers may offer the following wager types: head to head, match winner, and overall winner.With the Call of Duty League moving its operations online amid the Covid-19 outbreak, the Nevada Gaming Board has deemed that the esports competition can join Counter-Strike: Global Offensive, League of Legends, Dota 2, iRacing and Overwatch League (OWL) as available markets. All of those competitions were approved by Nevada regulators during the last few weeks.
Whatever you think of esports, whatever you think of betting on sports, this is indeed a milestone of sorts. I, for one, look forward to reading the story of whatever the esports version of the Chicago Black Sox is going to be.

Read more here

---
posted at: 12:00am on 22-Apr-2020
path: /Policy | permalink | edit (requires password)
0 comments, click here to add the first
---
---
The Simpsons Shows Precisely How One Should Handle Derivative Homage Works

Furnished content.


When it comes to derivative works, copyright in America has a long and storied history of stifling new and creative expression in favor of control by some ultimately-creative original author. Frankly, the section of copyright law that gives authors of content control over derivative works never made much sense to me. Or, at least, it appears to be a wholesale contradiction of the idea/expression dichotomy that is also supposed to exist in copyright law. Still, we've seen all kinds of fallout from the derivative works section of the law spill over into the real world, from laughable attempts by musical artists to control short phrases to derivatives building off of the original author's secondary work. The point is that the general consensus among most creators appears to be that derivative works outside of the author's control are the enemy and should be beaten down by any means necessary.The counterexample to that, however, is how the folks behind The Simpsons decided to handle one of the oddest musical acts I've ever come across. Think I'm exaggerating? It's a Ned Flanders homage using a death metal band as a vehicle to deliver "Flanderisms" via lyrics in what the band has termed "Nedal music."
The idea for Okilly Dokilly came from a conversation between Head Ned and the group's original drummer, Bled Ned, who were trying to imagine the most ill-fitting name for a death metal band. After hitting upon Okilly Dokilly, the duo continued to spin the joke out: What if the frontman was dressed like Ned Flanders, what if everyone dressed like Ned Flanders, what if it was a "Nedal band" not a "metal band," what if all the lyrics were Flanders quotes. The dream began to materialize when Head Ned realized they not only had access to a pink Flying V guitar, but his job at a clothing company allowed him to buy green sweaters in bulk.When it comes to writing songs, Head Ned says a Flanders quote must fit one of two criteria: It either has to sound super dark and metal out of context ("Nothing At All," "Claw My Eyes Out") or so silly it has no place in a metal song ("Godspeed Little Doodle," "I Can't, It's a Geo"). When the band set out to make their second album, Howdilly Twodilly, released last month, Head Ned took on the enviable task of re-watching the first 10 seasons of The Simpsons and jotting down the best lines in a notebook.
So...yeah. Now, this is all very clearly a derivative work of the original The Simpsons creation. Ned Flanders isn't just a character on the show; he's one of the most iconic characters on it. Building an entire musical concept around that character, that character's look and clothing, not to mention making lines he speaks in the show the principle lyrical device for all of the songs, is both creative and obviously stems from the original work. While Okilly Dokilly isn't getting radio play on the pop channels, they are playing shows around the country and even in the UK. Their touring van is, of course, named "Ned Vanders."In fact, it was while they were touring in the UK that Head Ned got an email from one of the writers on The Simpsons and naturally thought they were all in deep shit.
Head Ned remembers waking up one morning in the band's van — obviously nicknamed "Ned Vanders" — to an e-mail from Simpsons producer Richard K. Chung, who said the show was interested in running the "White Wine Spritzer" video (at the time, this was the band's only music video; more recently they shared a clip for Howdilly Twodilly's "Reneducation"). When the band asked how The Simpsons team had discovered them, Head Ned says they were told Al Jean came across their work via a Google alert."We've always operated as an homage to the show," Head Ned says. "It's great to be on the frontline of these tiny Simpsons fans conventions across the U.S. We've never tried to do anything as a deterrent to the show, but you're never sure how the legality of everything works. But the fact that they contacted us and it wasn't anything where they wanted us to stop and go home was very, very cool."
Rather than trying to shut them down, the people from the Simpsons wanted to feature the band's work in the credits of an episode. Suddenly, the band that was an homage to a secondary character on The Simpsons had become featured on the show. You can see what this all looked like in the video below.Something of a stark contrast to every creative person or group out there who slapped down every homage or derivative work just because it was a commercial project, huh? Not to mention how many fan-made works out there were created purely out of love for the original work.The real question is why can't more creators act like this?

Read more here

---
posted at: 12:00am on 21-Apr-2020
path: /Policy | permalink | edit (requires password)
0 comments, click here to add the first
---
---
Oversight Board Calls Out Austin PD For Revamping Policies To Minimize Citizen Complaints

Furnished content.


The Austin (TX) police department barely avoided being hit with a DOJ consent decree a little over a decade ago. The sheer number of recommendations makes you wonder where the consent decree bar sits at the DOJ.
The U.S. Department of Justice has made 160 recommendations to improve Austin Police Department policies and procedures, as part of the ongoing federal investigation of department practices. APD Chief Art Acevedo said Jan. 5 that his department has implemented, or is in the process of implementing, the majority of the recommendations, outlined in a 50-page letter of "technical assistance" delivered to city officials late last month.
If the name Art Acevedo rings a bell, it's because he's now the head of another problematic police department. Acevedo runs the Houston Police Department -- now mostly known for being the home of corrupt cops, who strung together a bunch of lies to engage in a drug raid that resulted in the senseless killing of two residents.The DOJ also recommended the APD make it easier for citizens to file complaints.
A majority of the DOJ recommendations involve policies governing police use of force. The DOJ also makes substantive suggestions on how citizen complaints should be classified and reviewed by Internal Affairs and recommendations that emphasize the need for comprehensive and ongoing police training.
The city did set up an Office of Police Oversight to facilitate the filing of complaints against police officers. The Office is supposed to provide a layer of independent oversight. But investigations are still performed by the Austin PD personnel, which makes this a bit of a closed loop.Grits for Breakfast reports the Austin PD is looking to close the loop even further by revamping the complaint process. Nothing about the alterations will make it easier for citizens to file complaints or for the PD's independent overseers to, you know, actually oversee the process. Maybe it's just bureaucracy rather than malice, but the re-categorization of complaints seems geared towards making it more difficult for everyone (outside of the PD, that is) involved.
Without getting too deep into the weeds, the new orders… changed how complaints submitted to the OPO are classified by the department. Previously, there were three complaint categories at the OPO: formal complaints, supervisor referrals, and citizen concerns. Now, "citizen concerns" will be recorded as "external information," and may be closed by IA upon initial categorization with no investigation required.Supervisor referrals, bizarrely, will now be categorized as "citizen concerns," while a new category called 'Minor Policy Violations' will now be labeled "supervisor referrals." Got that?Finally, incoming complaints historically are categorized A, B, C, or D, depending on an initial assessment of their validity/severity by either IA or the officer's supervisor. Another big change is that only those classified A or B will now be considered "formal" complaints.
The weeds are indeed very deep. This nonsensical reclassification of complaints is listed towards the end of a 783-page PDF. (The section on "Administrative Investigations" starts at page 548.) The new designations seem designed to obscure the origin of the complaints and to facilitate the wrist-slapping of misbehaving officers.This hasn't escaped the attention of the Office of Police Oversight. A letter [PDF] to the PD from its director, Farah Muscadin, calls the PD out for needlessly complicating the complaint review process.
The OPO asserts that this unnecessary change and filtering of complaint data will mislead the public and continue to feed a false narrative that complaints filed with the OPO against APD are not rigorously assessed. More importantly, it will leave complainants without any meaningful resolution or sense of procedural justice. Furthermore, the OPO contends that this new category is detrimental to the established process and attempts to minimize complaints from the public. The OPO recommends that "minor policy violations" continue to be handled through the OFCA process already outlined in APD policy.
And that's not all. It's more than just making the process complicated for the apparent purpose of making citizen complaints more difficult to identify and track. The PD also ignored recommendations from the oversight committee even though it specifically asked the Office of Police Oversight for its input. The letter points out the Department's Internal Affairs office has been particularly resistant to Oversight suggestions, refusing to sign a joint agreement that would have made the complaint process an actual collaboration between the OPO and APD. Instead, the PD has decided it can handle citizen complaints on its own without outside input. Without this, the APD becomes its own oversight and literally any police department in the nation can demonstrate why allowing law enforcement agencies to self-police is a terrible idea.The Austin PD is not alone in its thwarting of its oversight. It's a longstanding law enforcement tradition that reaches all the way up to the agencies the DOJ directly oversees. That's a shame. But law enforcement agencies have proven themselves shameless. When given the opportunity to restore trust and repair relationships with the communities they serve, they opt for obfuscation and opacity almost every time.

Read more here

---
posted at: 12:00am on 21-Apr-2020
path: /Policy | permalink | edit (requires password)
0 comments, click here to add the first
---
---
This Week In Techdirt History: April 12th - 18th

Furnished content.


Five Years AgoThis week in 2015, the White House was floating the idea of crypto backdoors while the Senate Intelligence Committee was finally deciding it should maybe keep a real eye on the Intelligence Community, and we learned that the Baltimore Police Department had asked the creators of The Wire to not include details about their cellphone surveillance tools. The lawsuits against the FCC's net neutrality rules were pouring in from the usual suspects while Republicans were rushing to kill the rules and Verizon was claiming that nobody really wants unlimited data. We also got a look at some emails from MPAA boss Chris Dodd, revealing the organization's real feelings about fair use (it's bad!) as well as its feelings about giving money to politicians involved in writing copyright law (it's good!)Ten Years AgoThis week in 2010, Apple was exercising its control over the iPhone ecosystem, a book publisher was trying vainly to exercise control over people ordering books from abroad, and a Japanese newspaper was hoping to exercising control over whether people can link to its website. The TSA admitted that body scanners could save images, the RIAA insisted that musicians can't make money without them, and telcos still maintained that Google was getting a "free ride". This was also the week that an online publication won a Pulitzer for the first time, and the week that the Library of Congress announced it would begin storing tweets.Fifteen Years AgoThis week in 2005, we took a look at how tricky things were getting in the VoIP space because people were forgetting or ignoring the fact that voice is data. We were pleased to see IBM free up a bunch of patents, but wondered why the New York Times felt that this was so baffling it needed exhaustive explanation. A customer sued Comcast for handing their info over to the RIAA, muni broadband was doing better in some places than people thought, and Google quietly launched its pre-YouTube video offering. Meanwhile, we were shocked-not-shocked to learn things like that people prefer buying cars online and mobile carriers won't make money selling music.

Read more here

---
posted at: 12:00am on 19-Apr-2020
path: /Policy | permalink | edit (requires password)
0 comments, click here to add the first
---
---
Book Review: Danny Dunn and the Homework Machine

Furnished content.


We don't often do book reviews here on Techdirt, but since we've been talking about reading books scanned by the Internet Archive,* this one seemed good to discuss because of how it touches on many of the issues discussed here.Of course, it's not actually a new book. Danny Dunn and the Homework Machine, by Jay Williams & Raymond Abrashkin (with illustrations by Ezra Jack Keats), is part of a series of children's novels I read as a kid. I remember liking the books but have no specific memories of any of them, except for this one, which stuck with me for all these years because of a particular point it made. But more on that in a bit.The protagonist in these stories, Danny Dunn, is an eighth grade boy who, with his widowed mother, lives with Professor Bullfinch, an inventor (the mother is his housekeeper). As this particular book highlights, the professor's inventions include a special new kind of computer, which he keeps in his home laboratory. While today it hardly seems remarkable to have a computer in one's house, let alone one that can do everything that this one can, an important thing to remember is that this book was written in 1958, before computers were anywhere nearly as powerful and ubiquitous as they are today. Part of the magic of reading this book is getting a look at that historical snapshot of what the world was like when everything, that we today take for granted, was brand new.As an author's note explains, the story was written with the input of IBM computer engineers, so presumably its description of how the machine would have worked was not entirely fanciful.
The authors are deeply grateful to Miss Terry di Senso, who guided us through two of the giant computers of the International Business Machines Corporation, and to Dr. Louis Robinson, Manager of the Mathematics and Applications Department, IBM, for his assistance, information, and painstaking reading of the manuscript.
What made the computer innovative, the book explained, were its new kind of switches and use of narrow magnetic tape, which allowed for the computer to be as small as it was. These switches were temperature-sensitive and climate-controlled by a thermostat. Information was recorded in one part of the computer, and programming involved pointing to the memory address where that information could be found and processed.Also of note: instead of punch cards it took voice input (although it typed its output).Of course, the downside of this book being written in the 1950s is the sexism. Throw-away lines about women's roles stand out as gratuitous sour notes. On the other hand, this book introduces a girl character, Irene Miller, who is clearly scientifically gifted and unwilling to be sold short by anyone underestimating her intellect. It's just too bad that the book makes it seem like she was unique to be a girl with such interests and talents. (It was also not okay that another character in the book was openly called "Fatso.")Anyway, the story unfolds with the professor heading out of town and trusting Danny to take care of his machine. Danny has been helping the professor for quite some time and was familiar with its operation, and the professor trusted him to use it in his absence. Danny is a bright kid, but one always looking for shortcuts. As the book opened he was trying to make a mechanical device to help him produce two copies of homework he would only have to write out once, so he and a friend could share the load. Naturally, soon his thoughts turned to getting the computer make short work of his homework too.***CAUTION: SPOILERS BELOW***With the professor away, Danny, with his friends Joe and Irene, set about programming the computer to do their homework for them. After all, what kid wants to do homework? They were very excited by the prospect of the computer sparing them of this drudgery. After three days of them feeding into the computer all the material in their schoolbooks, they were at last ready to program it. What's programming, Joe asks? Danny explains:
"Programming is telling the machine exactly what questions you want answered and how you want them answered. In order to do that right, you have to know just what sequences of operation you want the machine to go through. [...] If we want [the computer] to give us the right answers to an arithmetic problem, or a history question, we first have to analyze the operations the machine has to go through, and the order in which it does them. Then we put this down on a piece of paper together with the addresses of all the information or the parts of the machine that will be used to solve the problems. That's programming."
It's a children's book, so naturally all goes well with the enterprise and the team is quite pleased with the results. But soon the plot thickens: the school bully figures out that they are getting the computer to do their homework for them and reports them to the teacher. The teacher then comes by the house to meet with Danny's mother. Oh dear, Danny is in trouble But he makes a capable defense.His argument largely follows three lines of reasoning to challenge the teacher's assertion that his use of the computer was somehow "unfair." One line foreshadowed the issues we are still having today with uneven access to Internet access and computing technology, and even educational resources generally. It is a significant and pervasive social problem, although from Danny's perspective he was concerned that he couldn't use a computer because other kids didn't have one. "[W]ould you forbid me to get information out of an encyclopedia, if I had one and the other kids didn't?" he asked? Probably not - although it's a problem unto itself that not all kids would even now still not have access to even an educational resource like that.His second argument also questioned the idea that the innovation the computer represented somehow disqualified it from being used.
"Everybody uses tools to make his work easier. Why, we don't use inkwells and quill pens in school any more, Miss Arnold. We use fountain pens. Those are tools to make our work easier.""But you can't compare a fountain pen to an electronic brain." "Sure you can. It's just another kind of tool. Lots of kids do their homework on typewriters. In high school and college they teach kids to do some of their homework on slide rules. And scientists use all kinds of computers as tools for their work. So why pick on us? We're just - just going along with the times."
And then he made a third point, and it's this point that stuck in my memory all these years - although it didn't really sink in, with him or with me, until the end of the book. Because, while Danny managed to get himself out of trouble with his fine arguing, the story didn't end there. First, Danny's hopes of coasting through the rest of the school year were dashed the next day when the teacher assigned Danny, Joe, and Irene books from the Ninth Grade as the source of their homework assignments. Thus they were forced to spend lots of time programming the computer so that it could spit out what they needed to turn in.Meanwhile, the school bully also wasn't done with tormenting them. In a brief moment when Danny was out of the lab, the bully snuck in, and, in an early example of a rogue attack on a computer, tampered with the machine. Which made for some dreadful moments the next day. The first was when Irene went to read aloud to the class the report on Peru the computer had spat out for her that morning and discovered that the report it had typed was nothing but gibberish. She was therefore forced to adlib the rest of the presentation based on what she could remember from when they'd entered the information into the computer.And then that night the professor returned, this time with important guests from Washington interested in potentially purchasing the machine for government use - but dubious that it could do all that the professor had promised. So when it started printing out gibberish that evening, it was quite a serious problem. Fortunately, Danny realizes that the problem was that the thermostat had been hacked - the bully had removed a bolt so it got stuck on a setting, which had made the switches too cold to operate properly. Once they warmed up everything worked fine again and everyone was impressed - with the computer, and with Danny.But the story closes with Danny coming home from school at the end of the term a few weeks later and sulking. Apparently that third prong of his defense had been right all along: using the computer to complete his homework hadn't been cheating, because he had to know how to do the homework in order to program the machine to do it for him. ("But I *know* these subjects. Gosh, I have to know them so I can program the machine to do them," he had earlier pointed out to the teacher.) And he was crushed to discover that it meant that he and his friends had actually been doing homework "all along" when they got the computer to help them work through the Ninth Grade material.
Professor Bullfinch coughed, and said, "I wondered how long it would be before you found that out. Naturally, in order to feed information into the computer you had to know it yourselves. And in order to give the machine the proper instructions for solving problems, you had to know how to solve them yourselves. So, of course, you had to do homework - and plenty of it."
And I think that's the idea that always stuck with me from the story, the message that computers were not some separate, magical entity, but rather just extensions of the human masters who made them.And that matters, especially as computers become more sophisticated and more capable of replicating what humans can do.To be fair, the book may have actually sold computers short. For instance, the professor took pains to disabuse Joe of their potential:
"The computer can reason [] It can do sums and give information and draw logical conclusions, but it can't create anything. It could give you all the words that rhyme with the moon, for instance, but it couldn't put them together into a poem."
On the other hand, even the professor came to reconsider his limited expectations of computers' potential. Inspired by Joe's curiosity, he decided to have his computer produce music. Which it did, but of course only after he'd fed the computer "full instructions for the composition of a sonata, plus information on note relationships and a lot of other technical material." And he still had doubts:
Professor Bullfinch shook his head. "No. It never can be Beethoven, Mrs. Dunn. No matter how intelligent the computer is, it is only a machine. It can solve problems in minutes that would take a man months to work out. But behind it there must be a human brain. It can never be a creator of music or of stories, or paintings, or ideas. It cannot even do our homework for us - *we* must do the homework. The machine can only help, as a textbook helps. It can only be a tool, as a typewriter is a tool."
The question we're faced with today, with the extraordinary power of computers no longer in doubt, is whether the professor is still right about the subordinate nature of computers, and I think the answer is yes. And that matters today for purposes of accountability, because no matter how sophisticated computers are, they still are dependent on the human masters who program them. They can produce amazing output, but it is human beings who have given them what they need to produce it - whether it be good or bad, for better or for worse. We can't just shrug and blame any unfortunate results on computers as though they were some separate beings. Sophisticated though they may be, they are still just our tools, and the responsibility for how they are used remains with the person who used them. As the professor said of his computer:
"It's a wonderful, complex tool, but it has no *mind*. It doesn't know it exists."
Perhaps a day may come when artificial intelligence will progress to the point where computers will have attained their own consciousness and stand as equals among their human progenitors. But until that day happens, the lesson of the book still holds.* Note that if you want to ever read this book, even after the coronavirus health crisis is over, you will have to read it at the Internet Archive because it appears that many local libraries have already purged it from their collection.

Read more here

---
posted at: 12:00am on 18-Apr-2020
path: /Policy | permalink | edit (requires password)
0 comments, click here to add the first
---
---
Jack Daniels Gets Chewed Up In Trademark Case Over 'Bad Spaniels' Doggy Chew Toy

Furnished content.


We've seen roughly a zillion trademark disputes and cases in the alcohol industries, but perhaps nothing quite like this. Jack Daniels, the famous liquor company, found itself in a prolonged court battle with VIP Products LLC. At issue? Well, VIP makes a doggy chew toy that is a parody of Jack Daniels' famous whiskey bottle and trade dress. See for yourself.
So, while the toy isn't exactly similar to the Jack Daniels bottle, it's a clear homage or parody of it. Parody, of course, has space carved out for it by the First Amendment. While trademark law might lead one to see a problem here, it's the fact that even this commercial product is expressive parody that keeps it from being trademark infringement.The Jack Daniels folks didn't agree. The company issued VIP a cease and desist notice, claiming trademark infringement. In response, VIP sued for declaratory judgement that its product was not infringing by asserting First Amendment protections. Jack Daniels then countersued for trademark infringement. While a district court ruled for Jack Daniels, arguing essentially that VIP's dog toy was not an expressive work because it wasn't a book, movie, or song, the U.S. Court of Appeals for the 9th District vacated that ruling and stated that further proceedings would need to determine if Jack Daniels can demonstrate that it can apply the Rogers test for VIP's chew toy.
On appeal, the Ninth Circuit held that the district court erred in finding that the Bad Spaniels toy was not an expressive work. The court explained that "[a] work need not be the expressive equal of Anna Karenina or Citizen Kane" to be considered expressive; nor is a work "rendered non-expressive simply because it sold commercially." VIP Prods., No. 18-16012, at 10 (citations and quotation marks omitted). The court observed that it recently had "little difficulty" concluding that greeting cards containing trademarked phrases were expressive works entitled to First Amendment protection, even though they did not show great "creative artistry." Id. (quoting Gordon v. Drape Creative, Inc., 909 F.3d 257 (9th Cir. 2018)). Although, the court acknowledged, the Bad Spaniels toy "surely [is] not the equivalent of the Mona Lisa," it is nevertheless an expressive work. Id.Accordingly, the court held that, as a threshold matter, the Rogers test needed to be applied. Under that test, a trademark infringement plaintiff must show that the defendant's use of the mark either (1) is "not artistically relevant to the underlying work" or (2) "explicitly misleads consumers as to the source or content of the work." Id. at 9 (quoting Gordon, 909 F.3d at 265). The Ninth Circuit vacated the district court's finding of infringement and remanded for a determination, in the first instance, of whether Jack Daniel's can satisfy either element of the Rogers test.
It seems damn near impossible to imagine any scenario in which Jack Daniels manages to satisfy the Rogers test. And the real question is why it felt any of this expensive litigious adventurism was necessary in the first place. How about just having a glass of whiskey and enjoying the homage?

Read more here

---
posted at: 12:00am on 18-Apr-2020
path: /Policy | permalink | edit (requires password)
0 comments, click here to add the first
---
---
Your Tax Dollars At Work: Cops Arguing They Thought A Small Envelope Might Have Contained A Weapon

Furnished content.


When a police officer violates rights, they're put in the awkward position of defending their actions. If qualified immunity isn't immediately awarded to them by far-too-compliant courts, they've got to put in their work in defending the indefensible. That's when taxpayer dollars get spent defending actions that violate the rights of taxpayers.And there are so many examples of bad behavior no one should be defending in court. Here are cops arguing that someone invoking their rights is suspicious behavior. Here's one claiming that driving carefully and obeying all traffic laws is suspicious. Here are two cops claiming there's an expectation of privacy in the room they used to drink alcohol and nap while on the clock. Here are some officers claiming Constitutional rights are time-wasting bullshit.There's just so much of it. It would be darkly comic if it wasn't so tragic and/or frightening. Here's a school resource officer claiming a small amount of missing cash justified the strip search of twenty-two preteen girls. Here's another arguing it's OK to arrest a bunch of middle school students to "prove a point." Oh and it's apparently just good police work to hurl a flashbang grenade in the general direction of a toddler.This is all a lead-in to this gem of a defense, offered by cops hoping to see their small drug bust survive their unconstitutional actions. (via FourthAmendment.com)After running a red light, Joshua West was approached by a police officer after he had already parked his truck in the County Administration Building's parking lot. Officer Williams asked West to get back in his truck and proceeded to ask him questions about the truck's ownership, since it only had dealer tags in the window. West presented the officer with some paperwork -- including his valid license and insurance information. Officer Williams began writing a ticket for the red light violation.At some point during this stop, West dropped a small object on the floor of his truck. The officers weren't sure what it was but they really wanted to take a look. So, without actually having the legal permission to do so (West did not give consent), they began searching the truck. During this search, they found the object West had dropped: a small envelope (one that was -- according to the officers -- "concealed in West's fist") containing a clear plastic bag with methamphetamine in it.They then performed a second search, which turned up even more drugs. West moved to suppress this evidence, arguing the initial search of his truck was unjustified.Here's where it gets ridiculous. The officers claimed the first unlawful search was in fact lawful because it was done for "officer safety." Somehow, this "protective search" for weapons inside the truck allowed the officer to open an envelope and inspect its contents. The appeals court [PDF] agrees with the district court: this is a very stupid thing to assert.
The district court found that the envelope -- which had been in West's hands and lap to the end of the encounter -- was full of papers and could not have been used to hide even a small weapon without first pushing the papers aside and without creating a visible bulge. In the light of these circumstances, no reasonable suspicion could exist that would support Officer Sorrell's initial search of West's truck or the envelope for weapons.
Not only that, but there was nothing about the stop or West's behavior that should have given the officers any reason to suspect he was dangerous or carrying weapons he planned to use against them.
Given the totality of the circumstances presented in this case, we conclude that no probable cause existed to justify Officer Sorrell's initial search of West's truck. West was pulled over for having run a red light. West engaged in no erratic driving, and nothing evidenced that West attempted to flee. Neither officer had had prior dealings with or knowledge of West before the traffic stop. Nor did either officer smell or see marijuana or other contraband inside the truck.During the traffic stop, West complied with Officer Williams's orders, provided Officer Williams with the requested information and documents, and remained calm and cooperative. Officer Williams confirmed that West had a valid driver's license and no outstanding warrants. These circumstances gave the officers no good reason to suspect West of engaging in criminal activity beyond running a red light.
The Appeals Court also disagrees with the sworn statements made by the officers, which were undermined by their own silent witness.
Although Officers Williams and Sorrell testified that West appeared nervous and agitated during this interaction with Officer Williams, the district court found that the officers' testimony about West's demeanor was contradicted by the video recording of the traffic stop.
All of this unjustified behavior led directly to cops arguing in court that they had to search an envelope because it might have contained a weapon. The evidence is gone, along with the conviction. And this was done with tax dollars. The government argued on behalf of these cops who couldn't take down a drug user without ignoring the Constitution. Lots of things are done in our name, using our money. Arguing that an small envelope might have contained a gun shouldn't be one of them.

Read more here

---
posted at: 12:00am on 17-Apr-2020
path: /Policy | permalink | edit (requires password)
0 comments, click here to add the first
---
---
One Consequence Of The COVID-19 Shutdown? This Is Esports' Moment

Furnished content.


For the better part of a decade now, we've been discussing the growth of esports as a cultural thing. This genre of competition has hit milestone after milestone, from organized and broadcasted tournaments, to professional and collegiate teams and leagues, up to and including big boy television broadcasts. More recently we've been discussing how esports has been filling the void in various forms for fans of IRL sports, with versions of sports being played by real-life professional players. Even beyond that, the fact is that a thirst for consuming competitive arrangements has caused an uptick in interest in esports across the board.To put it simply, this is esports' moment. If ever there was going to be a major uptick in both viewership of esports and participation, it would be now, at a time when traditional sports aren't being played, and arenas will remain empty for the forseeable future. Interestingly, the trend towards that uptick has already begun.
As people abide by stay at home orders, there's one industry that's seeing an uptick in business, and that's eSports.Super League Gaming saw new registered users grow by 20% in March, according to new figures released by the company. In the months before the COVID-19 crisis new users grew 6-7%.Roughly nine million hours of game play was logged in the first quarter of 2020, including five million hours in March alone. Minehut, Super League's Minecraft community, is currently on pace to see more than 600,000 players in the month of April.
While that's only 1 datapoint, a 300% increase in customer adoption into participation in esports is an impressive number. Given the streaming numbers, not to mention some actual televised broadcasts, for the esports events being put on by the likes of NASCAR and MLB, suddenly it seems as though there is enough of a vacuum for esports to gain a foothold in the wider public arena. Should IRL sports continue to be shutdown for any significant period of time, a prospect that seems more likely every day, that foothold could turn to cement and the industry could explode.One of the most recent NASCAR virtual race events, broadcast on Fox Sports, got 1.3 million viewers. The average NASCAR race on television gets roughly 3 million viewers. In virtually no time at all, with little in the way of marketing, the esports version of NASCAR got half the eyeballs of its IRL counterpart. That is bonkers! It's also an esports broadcast record.But likely not for long. This trend is going to continue. The key will be making it a big enough bang to outlast this global nightmare we're all in. When IRL sports come back, that will be the real test.

Read more here

---
posted at: 12:00am on 17-Apr-2020
path: /Policy | permalink | edit (requires password)
0 comments, click here to add the first
---
---
JaM Cellars Sues Franzia For Trademark Over 'Jammy', An Incredibly Common And Descriptive Term In Wines

Furnished content.


The alcohol trademark wars continue! Now, usually when we talk about trademark disputes in the booze business, those disputes tend to center around creative names and trade dress of specific craft brands. This is most common in the craft beer arena, but it also happens in wine and liquor. While the sudden turn towards corporatism in the craft alcohol industries is more than mildly annoying, it is at least understandable when there is a trademark fight over the more unique aspects of branding.Much more annoying is when trademark disputes arise from one party trying to fight over the more generic terms in the alcohol industry. An example of this comes to us from JaM Cellars, the makers of the JaM brand of wine. Full disclosure: I've consumed roughly a metric ton of JaM wine in my time and really, really love it. What I love less, though, is that JaM decided to sue The Wine Group, makers of Franzia boxed wine, over its newly branded "Bold and Jammy" brand of boxed red wine.
On April 1, 2020, JaM Cellars filed a trademark infringement lawsuit against The Wine Group, makers of the popular Franzia brand boxed wine. Plaintiff JaM Cellars is the owner of trademarks relating to the word JAM used in wine products (U.S. Trademark Registration Nos. 3,787,229 and 3,855,785). According to the complaint, since being introduced in 2009, wine using the JAM marks has received several awards, and JaM Cellars has expended millions of dollars in advertising the wine using the JAM marks.JaM Cellars filed the complaint in the U.S. Federal Court in the Northern District of California. In addition to allegations of trademark infringement, the complaint also includes unfair competition claims under federal and state law.
The full complaint is embedded below, but a couple of items worth highlighting. First, this is not the first such case between these two entities. JaM also has a "Butter" branded wine and sued The Wine Group over its "Butterkissed" wines, as well as a more recent and pending suit over The Wine Group's "Rich and Buttery" branded Franzia wines. What should immediately strike most everyone, and especially those of you who, like me, consider yourself amateur sommeliers, is that all of these terms are incredibly common in the wine industry. Why the Trademark Office approved these marks is a totally valid question, but it doesn't seem as though JaM Cellars should be able to wield the USPTO's ignorance as a way to keep descriptive terms out of the brands of its competition.And yet that is exactly what it's trying to do. Explicitly, even, right in the pages of the complaint.
Plaintiff's JAM Marks for wine are not descriptive when used in association with wine and therefore are inherently distinctive. The inherent distinctiveness of Plaintiff's JAM Mark is presumed and incontestable given its ownership of the incontestable federal trademark registrations.
That's some 91 pt. sophistry right there. The argument is essentially that it cannot be argued that the terms in question on either side of this trademark lawsuit could be considered descriptive because the Trademark Office approved the trademark JaM is using to file the lawsuit. As though the USPTO has never approved a descriptive trademark in error, or made any error of any kind, apparently. One hopes the courts or defendants smack that particular passage around in open session.Beyond that, this all comes down to customer confusion. JaM Cellars spends far less time in its complaint on anything to do with customer confusion and instead focuses on how The Wine Group branded its Bold and Jammy boxed wine differently than its other brands. The image below is directly from the complaint.
Is the branding different? Well, sure! One might call the branding for Bold and Jammy more...bold and jammy? But you might also notice that the same Franzia branding across the top is in place. And then, compare that to the branding on the JaM wine, which looks very, very different (again, straight from the lawsuit):
I feel quite confident that the average consumer walking up and seeing these two products side by side (which they aren't in stores) would not be confused into thinking they were related. I'm all the more confident that the average wine drinker isn't going to have that confusion given the stature of each brand among wine drinkers.In the end, all of this is a stupid fight over incredibly common terms in the wine industry. While The Wine Group has a history of settling with JaM Cellars out of court, this is a fight I hope they see to the end.

Read more here

---
posted at: 12:00am on 16-Apr-2020
path: /Policy | permalink | edit (requires password)
0 comments, click here to add the first
---
---
Is There Any Form Of Corruption Senator Burr Didn't Engage In?

Furnished content.


Senator Richard Burr, the head of the powerful Senate Intelligence Committee sure seems to be engaged in a bunch of sketchy looking activities. First, there was the revelation from a few weeks back of selling off a bunch of hotel stock after being briefed about COVID-19 (while simultaneously telling the public it was nothing to worry about -- and that the US was "in a better position than any other country to respond," which now looks laughable in retrospect). The latest, as revealed by ProPublica, is that Burr sold his DC townhouse to a lobbyist who has had issues before Barr's committees, in a "private" unlisted sale for what appears to be above market rates.
Burr sold the small townhouse, in the Capitol Hill neighborhood, for what, by some estimates, was an above market price $900,000 to a team led by lobbyist John Green. That is tens of thousands of dollars above some estimates of the property's value by tax assessors, a real estate website and a local real estate agent. The sale was done off-market, without the home being listed for sale publicly.Green is a longtime donor to Burr's political campaigns and has co-hosted at least one fundraiser for him. In 2017, the year of the sale, Green lobbied on behalf of a stream of clients with business before Burr's committees.
As with many of these things, whether or not this is legal depends on a lot of the specifics (including if this really was sold above market rate). But even if was legal, it certainly has all the appearance of fairly blatant corruption.
This has every appearance of being a violation of the gift ban, said Craig Holman, a lobbyist for the watchdog group Public Citizen. The gift ban is one of the most basic legal frameworks for preventing corruption. Lobbyist gifts to lawmakers is akin to a bribe.
Burr, for his part insists that the sale was for fair market value, despite what others are saying.
Tax assessors valued the Washington, D.C., home for $796,720 in 2017, more than $100,000 less than Green and his business partner paid for it. But tax assessment values in the city often come in under market prices. Burr paid $525,000 for the place in 2003.Redfin, the real estate website, estimated the home's value to be $813,973 in the month the house was sold, though the company's valuations are far from exact.Bob Williams, a Coldwell Banker real estate agent who helps buy and sell homes in the Capitol Hill neighborhood, reviewed the listing for ProPublica and said that he would estimate that in early 2017 Burr's home would have sold on the market for around $850,000, possibly more if there were multiple competing offers.
Given that, it certainly doesn't appear to be an egregious overreach, but still one that certainly leads to significant skepticism about Burr's ethics. One thing about being a public official is that you're supposed to go out of your way to avoid situations that would make the public doubt your commitment to the public interest. Instead, Burr and some others in the article are going by the legalistic "well, the Senate Ethics Committee was notified and we followed their rules" which is a legalistic way of saying "my colleagues looked the other way for me."

Read more here

---
posted at: 12:00am on 16-Apr-2020
path: /Policy | permalink | edit (requires password)
0 comments, click here to add the first
---
---
Signal Speaks Out About The Evils Of The EARN IT Act

Furnished content.


Signal, the end-to-end encrypted app maker, doesn't really need Section 230 of the Communications Decency Act. It can't see what everyone's saying via its offering anyway, so there's little in the way of moderation to do. But, still, it's good to see it come out with a strong condemnation of the EARN IT Act, which as been put forth by Senators Lindsey Graham, Richard Blumenthal, Dianne Feinstein, and Josh Hawley as a way to undermine both Section 230 of the CDA and end-to-end encryption in the same bill. The idea is to effectively use one as a wedge against the other. Under the bill, companies will have to "earn" their 230 protections, by putting in place a bunch of recommended "best practices" which can be effectively put in place by the US Attorney General -- the current holder of which, Bill Barr, has made clear that he hates end-to-end encryption and thinks its a shame the DOJ can't spy on everyone. And this isn't just this administration. Law enforcement officials, such as James Comey under Obama, were pushing this ridiculous line of thinking as well.To be clear, the EARN IT Act might not have a huge direct impact on a company like Signal -- since it doesn't really much rely on 230 protections (though it might at the margins). But it's good to see that it recognizes what a terrible threat the EARN IT Act would be:
It is as though the Big Bad Wolf, after years of unsuccessfully trying to blow the brick house down, has instead introduced a legal framework that allows him to hold the three little pigs criminally responsible for being delicious and destroy the house anyway. When he is asked about this behavior, the Big Bad Wolf can credibly claim that nothing in the bill mentions huffing or puffing or the application of forceful breath to a brick-based domicile at all, but the end goal is still pretty clear to any outside observer.
However as Signal makes clear, getting rid of end-to-end encryption is much more likely to harm everyone, without providing much help to law enforcement in the first place:
Bad people will always be motivated to go the extra mile to do bad things. If easy-to-use software like Signal somehow became inaccessible, the security of millions of Americans (including elected officials and members of the armed forces) would be negatively affected. Meanwhile, criminals would just continue to use widely available (but less convenient) software to jump through hoops and keep having encrypted conversations.There is still time to make your voice heard. We encourage US citizens to reach out to their elected officials and express their opposition to the EARN IT bill. You can find contact information for your representatives using The Electronic Frontier Foundation's Action Center.Stay safe. Stay inside. Stay encrypted.


Read more here

---
posted at: 12:00am on 15-Apr-2020
path: /Policy | permalink | edit (requires password)
0 comments, click here to add the first
---
---
All Sports Are Esports Now: The MLB The Show, Players Tournament Edition

Furnished content.


For nearly a month now, since this coronavirus nightmare really began in America, we've been discussing how all sports have become esports, nearly overnight. Auto-racing kicked this trend off with some fairly great internet and television broadcasts of real racers driving digital cars. After that, the NFL and NBA made their own runs at some kind of esports events, with fairly mediocre results.Now Major League Baseball is getting involved, having kicked off a 30 player tournament using the excellent MLB: The Show Playstation series. In announcing the series, MLB indicated it would be a tournament style event with one representative from 30 MLB teams playing their teams, with games being 3 inning affairs.
Starting Friday, 30 players are putting their virtual talents to the test in the first "MLB The Show" online league. Participants include 11 onetime All-Stars, five World Series champions and eight players age 25 or younger. The league will consist of 29 games for each player, one against each of the other participants, and will run for approximately three weeks. The top eight players will then advance to the "postseason."The "MLB The Show" players league will provide fans an opportunity to watch their favorite players play the video game, while also allowing them to interact with them through various streaming services.
Unlike the NFL and NBA attempts, there are several things that put this MLB event on solid footing. First, MLB: The Show is simply excellent and has nearly universally great reviews from games journalists and the public alike. Second, nobody does social media and internet marketing of its game in the professional sports world better than MLB. From MLBAM (Major League Baseball Advanced Media) to unleashing players on sites like Twitter and Facebook, MLB does it at least as well as everyone else. On top of that, the sport is almost perfectly suited to have a realistic video game substitute step in when you cannot experience the real thing. The motions, sights, and sounds of baseball translate well to a video game compared with more, ahem, highly athletic sports.The results? They sure look like a lot of fun, with participation by MLB players, their families, and at least one good puppy named Rookie.

Honestly, when it comes to what MLB and NASCAR are doing in esports right now to fill in the gaps left by a global pandemic, one of the very real questions is quickly becoming why in the world these esports versions of leagues shouldn't continue when the real games come back.

Read more here

---
posted at: 12:00am on 15-Apr-2020
path: /Policy | permalink | edit (requires password)
0 comments, click here to add the first
---
---
Esports Gets Local With Facebook's New DIY Tournament Tool

Furnished content.


The evolution of esports has been in progress for some time now. Once met with chuckles and the rolling of eyes, now esports is big business. We've seen esports hit certain checkpoints on its way to full legitimacy, from college scholarships, to leagues run by IRL professional sports organizations, all the way up to having esports tournaments broadcast by the likes of ESPN.But part of what makes professional sports fun, and what would represent the next step in the growth of esports, would be to see play start to occur at the non-professional and local level. Facebook looks to be trying to bring that very thing about with a new platform for do-it-yourself esports tournaments.
Today, Facebook Gaming is launching Tournaments, a new feature that lets users create, join or follow virtual game tournaments. The tool offers everything from registration to seeding, bracket management and score entry. You can host single elimination, double elimination or round robin tournaments, and best of all, it's open to anyone.Facebook says it's meant to be a "one-stop shop for everything critically important for tournament organizers." It should also offer better discovery for tournament participants, and provide developers and communities with an easy way to connect. Creators can host tournaments while streaming, and the feature includes new charity tools that let creators fundraise for important causes.
Now, this is Facebook, so we all need to be wary of this entire thing morphing into some advertisement-wrapped, data-slurping nightmare rather than what it should be: the digital equivalent of beer league softball. If that is in fact what Tournaments becomes, you might start to see a much wider number of people adopt esports as a hobby, which will directly feedback into the interest of professional esports leagues. That is exactly how it works with baseball, golf, and other sports: you play the game as a kid or as an amateur, and it makes you appreciate the skill of the professionals all the more.It's also worth noting that, whether by mistake or design, Facebook is managing to announce Tournaments at the perfect moment in history.
The product isn't quite complete, but Facebook recognizes that gaming is one way people can stay connected, safely during the COVID-19 pandemic, so it is opening early access to Tournaments. You can test it out beginning today at https://www.facebook.com/gaming/tournaments.While Twitch still dominates the game streaming market, Facebook Gaming is on the rise. By the end of last year, the platform had an 8.5 percent market share, and it saw a 210 percent increase in monthly viewership year-over-year. The Tournaments feature could help Facebook Gaming standout a bit more.
With all of the social media connections, there is some ease in using Facebook to run your own esports tourneys as well. Again, we'll have to see just how good Facebook's execution on all of this is, but a good platform for DIY esports can only drive it further into the mainstream.

Read more here

---
posted at: 12:00am on 14-Apr-2020
path: /Policy | permalink | edit (requires password)
0 comments, click here to add the first
---
---
Brave Whistleblowers Are Being Punished For Saving Lives During A Pandemic

Furnished content.


The coronavirus crisis has highlighted the importance of whistleblowers to a free and unfettered press. Throughout this emergency, it has been whistleblowers playing a critical role in informing the general public and forcing governments to make important public health decisions. And it has been whistleblowers that have pierced the will of governments around the world who have tried to downplay the significance of the threat facing their citizens.In China, where the virus is believed to have originated, the government's "fail-safe" system for spotting contagious outbreaks failed to pick up the new illness, reportedly because local officials withheld information for political reasons. Instead, central health authorities learned about the outbreak when whistleblowers leaked internal local government documents.These documents emerged alongside observations from Dr. Li Wenliang, widely known as "the whistleblower doctor," who warned colleagues about new patterns of illness in WhatsApp messages now credited with raising the alarm about the new virus. He was detained and forced to confess to spreading false rumors in January, and was subsequently diagnosed with COVID-19, leading to his death in February. The Chinese government faced massive online backlash for its handling of the Li case, and has subsequently attempted to reclaim him as a national hero.In the United States, where the official response has been fractured and at times incoherent, whistleblowers have played a key role in escalating issues within the government and to the press.It was reported in February that U.S. health workers were given neither special training nor protective gear when handling Americans who were in quarantine on Air Force bases after being evacuated from coronavirus hot zones. The information underlying that reporting came from a whistleblower report shared with Congress and obtained by media outlets.That person's identity is not publicly known, and members of Congress have reported that she has been subjected to professional retaliation.In the Navy, leadership was not taking adequate steps to protect its sailors from contracting and spreading coronavirus, according to a letter sent from aircraft carrier captain Brett Crozier to his superiors. The letter described conditions on the U.S.S. Roosevelt, which Crozier led, as it was ravaged by coronavirus. It was sent to multiple recipients through unclassified channels, which Navy officials said could encourage it to be leaked as it ultimately was, to the San Francisco Chronicle.Although the Navy has not publicly named a suspect for that leak, it fired Captain Crozier for his role in its release. (Crozier later tested positive for coronavirus as well.) The Acting Secretary of the Navy, Thomas Modly, flew to Guam to address the crew of that ship in a profanity-laden tirade that included a warning not to consider acts of whistleblowing in the public interest. In particular, Modly's address included the lines:
There is no, no situation where you go to the media. Because the media has an agenda and the agenda that they have depends on which side of the political aisle they sit and I'm sorry that's the way the country is now, but it's the truth and they use it to divide us and use it to embarrass the Navy.
His admonition against leaking was apparently ineffective, as audio and transcripts from his speech were released to multiple outlets immediately. Modly initially defended his remarks, but has since stepped down from his post.Some of the most shocking stories about the disarray in the U.S. response to the coronavirus outbreak have concerned the shortages of personal protective equipment, or PPE, used every day in medical settings. The reasons for the shortages are varied ranging from an insufficient national stockpile to the absence of a strategy for coordinating supplies between states but reporting on the shortages has likely made a significant difference in spurring action to remedy those problems.Some hospital administrators, however, have been openly hostile in their response to that reporting. In fact, at many hospitals around the country, doctors and nurses have been told that they could be fired for speaking with the media about the lack of PPE available to them. As the New York Times reported, in the epicenter of the crisis in the United States, every major private hospital system has sent memos in recent weeks ordering workers not to speak with the media, as have some public hospitals. Several nurses and doctors in the U.S. have already been suspended or fired for posting on Facebook about PPE shortages, protesting the shortages, or talking to the media about them.These examples show courageous individuals going out of their way to correct the wrongs they've observed. In many cases, these are people who are already putting their life on the line for public health, taking extra steps to fight for the truth. That impulse should be rewarded, and at times governments have pursued that ideal, through legislative efforts to protect whistleblowers, or even reward them for their service.Unfortunately, at the highest levels of the U.S. government, the impulse to root out corruption and inform the people has instead been punished at every turn. Most recently, this can be seen in the Trump administration's decision to fire the intelligence community inspector general responsible for fielding the whistleblower complaint that led to President Trump's impeachment last year.Under any circumstances, that willingness to engage in political retribution and retaliation against a whistleblower would be cause for concern. But during a global pandemic, where a clear view of the facts as they are is of paramount concern, it may truly be a question of life and death.Republished from the Freedom of the Press Foundation blog.

Read more here

---
posted at: 12:00am on 14-Apr-2020
path: /Policy | permalink | edit (requires password)
0 comments, click here to add the first
---
---
This Week In Techdirt History: April 5th - 11th

Furnished content.


Five Years AgoThis week in 2015, we learned that the feds had been tracking international calls for much longer than we thought, via the DEA, for nearly a decade — in a program that would have continued were it not for Edward Snowden's NSA revelations. The discovery led quickly to a lawsuit by the EFF and Human Rights Watch. And speaking of Snowden, this was the week John Oliver famously interviewed him in Russia for a segment about surveillance on his show. We saw some other examples of surveillance too, like the revelation that the Baltimore PD had gone Stingray crazy and was instructed by the FBI to withhold information from the courts, and that the DHS had decided in 2009 that border patrol can search and copy people's devices on a whim.Ten Years AgoThis week in 2010, the patent office hired an economist to add some actual evidence to patent policy, and we wondered if a lot of the problems with software patents could be solved if they hired a team of "obviousness developers" too. We looked at how the DMCA is an unconstitutional restriction on free speech while in the UK, the House of Commons promised to ram through the Digital Economy Bill — and delivered. The whole thing was like a bad joke, and one ISP vowed not to abide by its rules.Fifteen Years AgoThis week in 2005, we were suggesting that the recording industry seize the opportunity to give people what they want and just sell nice, portable, standard MP3s — but of course, that didn't mean we wanted politicians stupidly stepping in to mandate a single music format. We noted the cultural importance of sharing music, and the fact that the internet is about communication not content. Meanwhile, it was interesting to see the unexpected secondary trends birthed by mobile phones: like watchmakers freaking out and plumbers doing good business fishing phones out of toilets — not to mention fake trends largely manufactured by the media, like "toothing" for sex partners via Bluetooth.

Read more here

---
posted at: 12:00am on 12-Apr-2020
path: /Policy | permalink | edit (requires password)
0 comments, click here to add the first
---
---
Happy Birthday, Statute of Anne

Furnished content.


Early in my legal career I had the opportunity to attend a conference in London organized to celebrate the launch of the Copyright History project. The goal of this project was to translate, annotate, analyze, and even just simply make available the original primary source documents that underpin our modern notions of copyright. It is an important enterprise because all too often we forget just how these historical documents actually do underpin it. History is often like playing a giant game of "telephone," where meaning changes over time, and in the case of many of these documents our understanding of what they were telling us has also changed over time -- and often become distorted. Having access to these original primary source documents means that we can recalibrate our understanding of what these policies actually were intended to do in order to ensure that our modern notions of copyright echo them properly.At its launch the project included primary source documents from five jurisdictions -- Britain, Germany, France, Italy, and the US (with others added later) -- and the collection now includes documents from 1450 through 1900. For the conference, some of those original documents were brought in by an archivist and displayed under glass for us to examine. One of them was the original parchment copy of Statute of Anne, which attendees of the conference -- including me -- had the privilege of getting to see up close with our own eyes.The Statute of Anne, whose anniversary of coming into force on April 10, 1710 we celebrate today, is one of the founding pillars of modern US and UK copyright law. At the time of its passage it reflected an enormous change in attitude about how the copy right should be handled. Before it came along English law (which is not to be confused with Scottish law, whose own system already bore more features of what we would recognize as modern copyright law) granted a monopoly in the copy right to a handful of printers that had the king's permission to publish. (It was fitting, in fact, that the Copyright History conference itself took place in a hall of the Stationers' Company, one of the most powerful companies of the 17th century that then had near-exclusive license to print.) This use of a royal printing license to create a monopoly in publishing limited to just these few printers gave the government the ability to also limit what ideas could be published, which necessarily limited discourse.However, the political pressure for democratic reform eventually caught up with this system, and by 1695 it finally gave way for good. And that set the stage for the Statute of Anne to be enacted in 1710, which changed the approach to copyright entirely. While the Licensing Act of 1662 was [a]n act for preventing the frequent abuses in printing seditious treasonable and unlicensed books and pamphlets, the Statute of Anne was purposefully [a]n act for the encouragement of learning. Whereas the former was about government control over ideas, the latter was about spreading them. Instead of using royal printing licenses to administer the copy right as a means of controlling discourse, by its very design the Statute of Anne was meant to stimulate it.And it did. Right away newspapers proliferated, public houses exploded with popularity (as they had during earlier periods when licensing statutes had lapsed), and democratic ideals flourished as tight government control over ideas yielded. But while the structure of modern copyright law today looks much as it did following the Statute of Anne, its limiting effects on discourse now seem more similar to the period that preceded it.There were a few other key differences between the Statute of Anne and the licensing statutes before it, beyond just their stated policy goals, which bore on the former's ability to stimulate discourse. For instance, the Statute of Anne fundamentally shifted the role of the author. Before the Statute, authors were largely relegated to subordinate figures, barely mentioned in association with the work. Instead full authority for the work was usurped by the printer, who, as an agent licensed to act on behalf of the government, had the sole discretion to deem it acceptable to be published. With the Statute of Anne, however, authors became central to the whole system. They retained full authority for the work and as such retained the rights to control its publication.These rights were of limited duration, however, and the Statute of Anne further enhanced public discourse by creating a public domain. In fact, the only reason the Statute of Anne gave authors any limited rights was simply to address the problem of market failure. The fear was that no ideas would be contributed to public discourse at all if it were economically impossible for authors to contribute them. With the goal of the Statute being to get those ideas out there, these limited author monopolies were intended as a means for achieving that end.Unfortunately, however, while in the early 18th century the focus on protecting and enhancing the rights of authors was intended to facilitate the growth of public discourse around those ideas, today that same focus on authors' rights does the exact opposite. With so much emphasis now being put on the rights of the author as owner of the work to control it, at the expense of the public benefit the system is supposed to impart, it has had the effect of choking off what discourse these works might spawn. Through needlessly lengthy monopolies and overly-expansive interpretations of the reach of these rights, history seems to be repeating itself, returning us to the discourse-choking limitations of the licensing era and forsaking the promise of the Statute of Anne to promote its spread.For, just like the 17th Century printers, these authors' copy rights get their teeth from government. They are government-granted monopolies with government-sanctioned reaches. With those rights, and with the government's blessing, authors can limit ideas' consumption and dampen their reach and influence long after any economic necessity would justify -- and just as the licensed printers once did. Back then the Stationers' Company had powers of search and seizure and could prosecute competing printers; today, particularly as copyrights are so often aggregated in the hands of a few large corporate gatekeepers, modern infringement lawsuits look much the same.So we find ourselves at the turn of the 21st century at the same crossroads we were at 300 years earlier, faced with a choice in how we use government power. Do we use it to enable public discourse, or to stifle it? For although our modern copyright systems trace their lineage back to the author-focused structure of the Statute of Anne, that basic structure alone does not determine which value is fostered. It's how we implement it that matters to which ultimately survives.Yet unfortunately, today, while the original document articulating that policy value to promote the spread of ideas has been carefully preserved, thanks to how we've enshrined the notion of copyright in our modern law, the historic change it was to herald has not.

Read more here

---
posted at: 12:00am on 11-Apr-2020
path: /Policy | permalink | edit (requires password)
0 comments, click here to add the first
---
---
Apple, Google Join Forces To Create Free Tools For Coronavirus Tracking

Furnished content.


Fortunately, the US government hasn't decided (yet!) to opt everyone into some sort of tracking program to mitigate the spread of the coronavirus. This doesn't mean you can't opt yourself into tracking to head off possible infections and/or gauge your risk level.Apple and Google are working together to build a set of tools that can be used to track the spread of the virus, and it's all purely voluntary. Obviously, there are some concerning aspects about the use of these tools by public health agencies, but the companies have done a pretty good job lowering the risk of these being turned into always-on surveillance apps.This is from Apple's press release, which is light on details but gives a broad overview of what's happening.
First, in May, both companies will release APIs that enable interoperability between Android and iOS devices using apps from public health authorities. These official apps will be available for users to download via their respective app stores.Second, in the coming months, Apple and Google will work to enable a broader Bluetooth-based contact tracing platform by building this functionality into the underlying platforms. This is a more robust solution than an API and would allow more individuals to participate, if they choose to opt in, as well as enable interaction with a broader ecosystem of apps and government health authorities. Privacy, transparency, and consent are of utmost importance in this effort, and we look forward to building this functionality in consultation with interested stakeholders. We will openly publish information about our work for others to analyze.
These will allow for voluntary contact tracing using Bluetooth signals. A unique signal would be broadcast by participants to nearby devices, including those within the CDC-recommended six feet minimum for social distancing. Users would self-report their COVID status, broadcasting that info as well. No one's location data is gathered and their movements aren't tracked. All processing of signals occurs on users' devices.More details can be found in spec sheets released by the companies. Apple's notes that device privacy is protected by identifiers that change every 15 minutes, making it almost impossible to use the APIs for long-term tracking of people's movements. If a user tests positive for COVID-19, they must opt in to sharing that data with the API servers.There are no perfect solutions for this pandemic and this one isn't. But it's far more robust and more respectful of users' privacy than most of what's being pushed by governments elsewhere in the world. The addition of government fabric to the framework doesn't undercut the protections built into the system. The upside for public health agencies is better, faster tracking of viral spread -- something that's almost impossible at this point in time.The downsides are mostly related to the tech itself and the nature of human beings. Bluetooth signals don't necessarily indicate human contact -- especially when lots of people live in close proximity but are rarely face-to-face, like in large apartment complexes.Also worrying is the potential for abuse by the worst human beings, of which there are far too many. Ashkan Soltani suggests the apps could be misused to troll the system into uselessness.
MOST IMPORTANTLY there's a REAL risk of abuse from these apps -- generating false alarms and Denial-of-Service attacks from people falsely flagging that they're infected with COVID19 (crying 'wolf) -- thereby potentially affecting the others they've digitally been in contact with
Finally, there's the problem with our healthcare system in general. There supply of reliable tests is still limited and it seems unlikely heading to your primary care provider with a Bluetooth positive (but no symptoms) is going to persuade them to test you for the virus. Hopefully the availability of tests will increase as time goes on, making this tool more useful to more people.Even the ACLU seems cautiously supportive of the tech companies' joint effort:
"To their credit, Apple and Google have announced an approach that appears to mitigate the worst privacy and centralization risks, but there is still room for improvement. We will remain vigilant moving forward to make sure any contact tracing app remains voluntary and decentralized, and used only for public health purposes and only for the duration of this pandemic."
As always, the biggest drawback of this effort is also its greatest strength: it's entirely voluntary. In a nation of rugged individualists (which unfortunately includes people who believe this isn't actually a pandemic or that the 5G rollout is somehow linked to the coronavirus), it's tough to get people to buy into voluntary health efforts, no matter how beneficial they may be to themselves or anyone else around them. Mandatory tracking would provide better data faster, but our government hasn't shown it can be trusted to handle this much power responsibly. So, voluntary it is and whatever buy-in there is will be better than the nothing we're doing now.

Read more here

---
posted at: 12:00am on 11-Apr-2020
path: /Policy | permalink | edit (requires password)
0 comments, click here to add the first
---
---
Knight First Amendment Institute Sues The CDC For Failing To Provide Details Of Its Media Gag Order

Furnished content.


We've talked quite a bit about the importance of clear and transparent government during the COVID-19 pandemic, and how China's (ongoing) refusal to allow for people to speak out almost certainly contributed to the pandemic becoming even worse. And now the same situation has been showing up across the US as well. We've talked about hospitals firing doctors and nurses for speaking out about supply shortages, and now there's news that the US Navy fired the captain of the USS Theodore Roosevelt, Brett Crozier, after he sent his bosses a letter pleading for help as COVID-19 was spreading throughout his crew. Rather than recognize that he was pleading for help, they fired him... because his letter got out to the media and it made them look bad.
The Navy fired the captain of the USS Theodore Roosevelt on Thursday, four days after he pleaded for help as the coronavirus ravaged his crew, the Navy announced.Acting Navy Secretary Thomas Modly announced that Navy Capt. Brett Crozier was relieved for loss of confidence."I just know that he exercised extremely poor judgment," Modly said.
But, perhaps the worst of all appears to be the gag order on actual infectious disease experts within the US government. Back in late February, when VP Mike Pence was first put officially in charge of responding to the COVID-19 threat, it was quickly reported that the White House had put in place a media gag order on all government officials, saying that all communication had to go through Pence's office. Indeed, various media appearances were cancelled by top CDC officials.In response to this, the Knight First Amendment Institute at Columbia had sent a detailed FOIA request asking for any records regarding policies and procedures governing public communications by CDC employees and contractors, as well as a variety of related items, including instructions sent by the CDC's Public Affairs office. Having not received a response, the Knight Institute has now sued the CDC demanding it turn over the information as soon as possible. Given the situation, you can see why this might be pretty damn urgent.
We are in the midst of a global pandemic. The novel coronavirusand thedisease that it causes, COVID-19has spread to all fifty states. According to the Johns HopkinsCoronavirus Resource Center, as of April 2, more than 215,000 people in the United States havebeen diagnosed with COVID-19, and more than 5,000 people have died from it. At a WhiteHouse press conference on March 31, a member of the Coronavirus Task Force stated that theyexpected 100,000 to 240,000 deaths from COVID-19, even with mitigation efforts.In the face of this public health emergency, the White House has restricted theflow of information from the CDCthe nation's public health agencyto the public. Accordingto recent news stories, scientists and health officials at the CDC must now coordinate with theOffice of Vice President Mike Pence before speaking with members of the press or public aboutthe pandemic. These stories have raised concerns that public health experts who know mostabout the risks to the public are not being permitted to speak candidly and that the informationthe government is now conveying may be incomplete, inaccurate, or misleading.The CDC itself imposes unusually stringent restrictions on the ability of CDCemployees to speak to the press and public. In 2017, Axios published text from a CDC policyannouncing that any and all correspondence with any member of the news media, regardless ofthe nature of the inquiry, must be cleared through CDC's Atlanta Communications Office.
As the lawsuit notes, the CDC denied "expedited" status to the Institute's FOIA request claiming -- somewhat ridiculously -- that the Institute failed to show that there is an imminent threat to the life or physical safety of an individual. Yeah, not an individual, but to fucking everyone. Just... look around, dammit. The fact that we can't get straight answers from people at the CDC is contributing to this mess we're in today where thousands of people are dying and many tens of thousands more are expected to. It seems pretty damn petty for the CDC to quibble over this. But they are doing so, and hence, they're getting sued.

Read more here

---
posted at: 12:00am on 10-Apr-2020
path: /Policy | permalink | edit (requires password)
0 comments, click here to add the first
---
---
Senator Loeffler, Already Accused Of Pandemic Insider Trading, Will Convert All Individual Stock Holdings To Managed Funds

Furnished content.


Over the last few weeks there's been tremendous attention paid to the prophetic timing of stock sales by two Senators: Richard Burr and Kelly Loeffler. Both of whom were insisting publicly that there was little risk associated with the coronavirus and COVID-19, while receiving important briefings in the Senate and quietly selling stocks in retail and travel companies before the market collapsed and -- in Loeffler's case -- buying up stocks in remote work and hospital protective equipment suppliers. It all looks pretty pretty bad. Loeffler, from day one, has defended the stock sales, saying they were done by a third party and she wasn't aware of them. However, the timing and the choices in stocks are still pretty head-scratching.Loeffler, who is already one of, if not the, richest Senators, has now said that she and her husband (who runs the NY Stock Exchange) will convert all of their individual equity holdings to managed mutual funds. While some are reporting that she's "selling" all her stock, it's not quite that, because she'll just be putting the proceeds into managed funds:
Loeffler, who is the richest member of the Senate, said in a Wall Street Journal opinion page article announcing her decision that her stock holdings would be converted to mutual funds and exchange-traded funds by third-party advisors who handle her investments.
The thing is, of course, that this gets back to the concept we've discussed before of soft corruption. Even if it turns out that it was "legal," the fact that this kind of thing is okay is exactly what makes everyone else assume the game is rigged and corrupt. It makes people trust our institutions less, and that's a huge problem. While it was only a few years back that Congress finally agreed that laws against insider trading should finally apply to elected officials, it seems troubling enough that elected officials own any individual stocks at all. The mere appearance of conflict is damning for a public official. There have been proposals that elected officials ought to be required to move any equity holdings into a blind trust that invests in mutual funds, without the official knowing what's in their investment bucket -- and stories like Loeffler's only gives one more reason why that should be required.

Read more here

---
posted at: 12:00am on 10-Apr-2020
path: /Policy | permalink | edit (requires password)
0 comments, click here to add the first
---
---
FTC Just Sent Over $1 Million To People Scammed By 'Patent Marketing' Company The Former AG Matt Whitaker Was Involved With

Furnished content.


Not many people noticed this, but last week, the FTC announced that it was sending more than $1 million in "refunds" to people duped by the scam company "World Patent Marketing" that would try to sucker people who thought they had big ideas to pay WPM to either help them patent their "invention" or to "promote" their patented invention. In reality, it turned out (as with many of these companies) it was just a scam to get the company's CEO quite rich:
As millions poured in, the firm's tough-talking CEO, Scott J. Cooper, boasted about trips to remote islands on his yacht and lashed out in expletive-laden tirades at inventors who complained. In screeds posted online and emailed to customers, the company bragged about its security team composed of ex-Israeli special forces trained in Krav Maga and threatened critics with lawsuits or worse.
The FTC seems happy that it was at least able to get some money back for victims of the company.
According to the FTC, consumers paid Scott Cooper and his companies, World Patent Marketing Inc. and Desa Industries Inc., thousands of dollars to patent and market their inventions based on bogus success stories and testimonials promoted by the defendants. But after they strung consumers along for months or even years, the defendants did not deliver what they promised.The FTC is providing 5,503 refunds averaging about $185 each to victims of the scheme. Most recipients will get their refunds via PayPal, but those who receive checks should deposit or cash their checks within 60 days, as indicated on the check.
Conveniently, the FTC leaves out the fact that our previous US (Acting) Attorney General, Matt Whitaker (who was AG between Jeff Sessions and current AG William Barr) was on the "advisory board" of WPM and appeared to use his former government prosecutor credentials to scare off victims of WPM trying to find out what happened to their money. In 2015, Whitaker sent this email to a complaining victim:
Mr. Rudsky:Scott forwarded me your emails and I am concerned about what you are trying to communicate to Scott Cooper and WPM.I am a former United States Attorney for the Southern District of Iowa and I also serve on World Patent Marketing's Advisory Board.Your emails and messages from today seem to be an apparent attempt at possible blackmail or extortion. You also mentioned filing a complaint with the Better Business Bureau and to smear World Patent Marketing's reputation online. I am assuming you understand that there could be serious civil and criminal consequences for you if that is in fact what you and your "group" are doing.I am familiar with your background and your history with Scott. Understand that we take threats like this seriously. Perhaps you can email me and specifically explain to me exactly what your intentions are with regards to World Patent Marketing so I can respond accordingly.I can be reached at this email address.Please conduct yourself accordingly.
"Mr. Rudsky" responded, appropriately, to Whitaker: "stop with your bullshit emails. You are party to a scam that is driving allot [sic] of traffic to WPM site... You will be exposed..." And while WPM was exposed, and now that its victims are at least getting some of the money back, it appears that Whitaker got off free, despite his role in the whole scam. At the very least, it still should raise questions as to how the hell he became our Attorney General, even if only in an acting capacity.

Read more here

---
posted at: 12:00am on 09-Apr-2020
path: /Policy | permalink | edit (requires password)
0 comments, click here to add the first
---
---
It Will Take A Hell Of A Lot More Than Whatsapp Tweaks To Fix Our Global Disinformation Problem

Furnished content.


With increased regulatory pressure surrounding the platform's ability to help distribute disinformation (often to bloody and disastrous effect), Facebook owned Whatsapp this week announced it would be more tightly restricting how app messages can be forwarded. Under the new system, if a user receives a "highly forwarded" message - one which has been forwarded more than five times - that user will only be able to send it on to a single chat at a time. Previously, users could forward these messages on to five people at a time, a limit that was implemented last year.It doesn't block all message forwarding (you can still smash the forward button individually as many times as you like), but it does implement a little "friction" in a bid to slow mass forwarding in general. Over at the Whatsapp blog, the company explains its thinking:
"Is all forwarding bad? Certainly not. We know many users forward helpful information, as well as funny videos, memes, and reflections or prayers they find meaningful. In recent weeks, people have also used WhatsApp to organize public moments of support for frontline health workers. However, we've seen a significant increase in the amount of forwarding which users have told us can feel overwhelming and can contribute to the spread of misinformation. We believe it's important to slow the spread of these messages down to keep WhatsApp a place for personal conversation."
Last year, Whatsapp says it introduced double arrow labels to indicate that forwarded messages were not from a "close contact," trying to make it clearer which messages were effectively from someone you trust, versus mass forwarded memes or spam. It's not entirely clear yet how impactful this will be in places like India, where, for several years, misinformation has helped fuel violence against religious minorities.But as we've noted previously, these problems often go well beyond just Whatsapp, making it illogical to place the entire onus for fixing the problems squarely on Whatsapp's shoulders. There's also a mountain of cultural and technical issues (like managing what's sent inside of encrypted messages) that makes the assumption that Whatsapp can "just fix this" overly simplistic. Still, with the app now being used to spread bogus Coronavirus information, the stakes have grown higher, and the calls from regulators and governments to "do more" have grown exponentially.But again, there's numerous factors at play, and it has long been clear that any solution is likely complicated and multi-faceted.In many countries, social media applications have been conflated with the internet itself, creating a walled garden "internet" that consists of just a few apps and sources, creating a less open echosphere where it's easier than ever to spread disinformation. Often that's by design as we saw with Facebook's "Zero Basics" program, which attempted to help the company corner developing nation ad markets by offering free access to a Facebook "curated" selection of content -- but not access to the full internet. Add in government censorship, and it gets even more complicated.That's not to say Whatsapp shouldn't continue to experiment with ideas to slow the spread of mis and disinformation. The company has helped promote a World Health Organization bot aimed at providing more accurate information, and it recently donated $1 million to the International Fact-Checking Network.But because of the scope and complexity of the problem, it's going to take a hell of a lot more than just Whatsapp tweaks to fix a global, surging disinformation problem. It's going to require a cooperative, global shift in media literacy and critical thinking -- combined with mass collaboration between governments, platforms, academics, and users -- with nary a single silver bullet anywhere in sight.

Read more here

---
posted at: 12:00am on 09-Apr-2020
path: /Policy | permalink | edit (requires password)
0 comments, click here to add the first
---
---
Navy Deploys USS Barbra Streisand After Firing A Captain For Expressing His Coronavirus Concerns

Furnished content.


In the midst of a pandemic, a Navy captain pleaded for the health and safety of his sailors. And for that, he was relieved of duty.A letter to Navy officials, written by Captain Brett Crozier of the USS Theodore Roosevelt, was obtained by the San Francisco Chronicle. Social distancing doesn't work when you're stuck on a ship. Just ask anyone stuck on the handful of luxury cruise liners that became floating attack vectors for the coronavirus.
"This will require a political solution but it is the right thing to do," Crozier wrote. "We are not at war. Sailors do not need to die. If we do not act now, we are failing to properly take care of our most trusted asset — our Sailors."In the four-page letter to senior military officials, Crozier said only a small contingent of infected sailors have been off-boarded. Most of the crew remain aboard the ship, where following official guidelines for 14-day quarantines and social distancing is impossible."Due to a warship's inherent limitations of space, we are not doing this," Crozier wrote. "The spread of the disease is ongoing and accelerating."
Crozier went through the proper channels but one copy of his letter made its way to the press. This resulted in the acting Secretary of the Navy, Thomas Modly, relieving him of command -- supposedly for not ensuring his letter was not leaked to the press.
On Thursday, after the letter was leaked to the San Francisco Chronicle, the acting secretary of the Navy, Thomas Modly, declared that he'd "lost confidence" in the captain and was therefore relieving him of his command.
This wasn't necessarily Modly's idea. But it appears to be Modly's idea of what he thought the Commander-in-Chief would want him to do.
Two days later, David Ignatius reported in the Washington Post that Modly had told associates he'd acted at the behest of President Donald Trump. Modly then phoned Ignatius at 1 a.m. to deny the story, saying he'd moved against Crozier before he heard from Trump. Rather, he acted in anticipation that Trump would want him to do so.
The removal of Crozier from the ship should have been the first indication the Navy would be unable to control this narrative. Several recordings exist of Crozier's exit from the ship, accompanied by sailors applauding him and chanting his name. Here's one of them:Modly made it worse by boarding the ship and addressing the sailors. His efforts to win hearts and minds consisted of telling sailors to stop complaining and do their jobs, punctuated by him insulting the man he had fired.
"If he didn't think, in my opinion, that this information wasn't going to get out into the public, in this day and information age that we live in, then he was either A, too naive, or too stupid to be a commanding officer of a ship like this," Modly told the Theodore Roosevelt's crew on April 5. "The alternative is that he did this on purpose. And that's a serious violation of the UCMJ which you are all familiar with."
A recording of this speech leaked, too. An unknown sailor speaks for everyone at the 1:57 mark, when he responds to Modly's "too naive or too stupid" comment with a very audible "WHAT THE FUCK?"The Navy's damage control continues, but it appears to consist solely of dispatching more shovels and shovel operators to its hole. A self-serving communication from Navy brass telling sailors to STFU about the Crozier debacle was leaked to another journalist, which made its way to social media immediately.Here's the best bit of Navy's insistent self-Streisanding:
*** Please engage with your sailors onboard and let them know that they need the person's permission to record them and put them online. If they posted SECNAV's 1MC remarks on social media, they need to take them down immediately. ***
It does not get any less laughable:
I know everyone's emotions are running high but posting negative comments on social media regarding Senior Leaders will not help our current situation.[...]Bashing a Senior Leader online will not rally the troops.
Looks like the troops are plenty rallied already, judging from the fond farewell they gave to their unceremoniously shit-canned senior officer. And they seemed pretty united in their rejection of SECNAV Modly's "shut up and go back to work" speech.Modly appears to have belatedly realized his speech to the Theodore Roosevelt sailors was a mistake. But his non-apology isn't going to make things any better. Modly wants people to believe he was misunderstood by everyone that heard his comments, rather than actually take responsibility for the things he said.
I want to apologize to the Navy for my recent comments to the crew of the TR. Let me be clear, I do not think Captain Brett Crozier is naive or stupid. I think, and always believed him to be the opposite. [...] I apologize for any confusion this choice of words might have caused.
Shorter Modly: "I'm sorry you thought I called Crozier naive and stupid when I was calling him naive and stupid."This whole response has been the epitome of "naive and stupid." The Navy's best option for letting this debacle get swept under the tidal wave of news that flows through social media every day would have been to let its original response -- given to the San Francisco Chronicle -- be its only response. Within 48 hours, no one would have cared. But it chose to fire an obviously-beloved and respected captain, insult him in front of his crew, and threaten unhappy personnel with punishment for sharing anything about this on social media. The Navy's measured response to the leak of Crozier's letter is all but forgotten now, buried under layer after layer of self-sabotaging hubris.And, of course, as the finishing touches were being put on this post, Modly announced he was resigning. Apparently he realized that he was either "too stupid or too naive" to run the Navy, if he didn't realize how nearly all of his decisions in the last few days would play out.

Read more here

---
posted at: 12:00am on 08-Apr-2020
path: /Policy | permalink | edit (requires password)
0 comments, click here to add the first
---
---
Maybe It's The Quarantine Talking, But NASCAR's Esports Takeover Is Hilarious Fun

Furnished content.


As we all live through this bad but real life knockoff of a season of The Walking Dead, we've talked about how professional sports leagues are dealing with forced shutdowns. With auto-racing leading the way, several leagues and/or broadcast stations have turned to broadcasting athletes playing video game versions of their sports since they cannot broadcast the real thing. This has been done over varying mediums and to varying degrees of professionalism, but it's quite clear that there is a thirst during what is nearly a national shutdown for something like the live sports the country regularly enjoys.And maybe I've been confined to one space for too long, but NASCAR's version of all of this, broadcast on Fox Sports, is getting genuinely entertaining. Not only as intended, either, but also due to the wild variance with how serious those involved are taking all of this. Let's start with the NASCAR driver who failed to take it as seriously as those around him would have liked.
The eNASCAR iRacing Pro invitational Series event, where NASCAR drivers are racing each other on the internet because they can't currently do it in real life, is already giving us some spicy sports action. During Sunday's race, which was televised, Bubba Wallace quit in the middle of a race after tangling with a rival in the most video game way imaginable.
In case you can't see the embedded video or tweet, Wallace got bumped a bit during the video game race and decided to rage quite on national television. When a whole bunch of people gave him shit about his tantrum on Twitter, he essentially responded by telling everyone to screw themselves since this was just a video game, not real life.But here's the thing: video game or not, the iRacing broadcast on Fox has very real sponsors, one of which was not at all pleased with Wallace's attitude and actions.

And if you can't see that one, the tweet is Wallace's sponsor telling him it's dropping its sponsorship of him. As the earlier tweet stated, esports are sports now, and that includes the fact that athletes need to maintain their image when sponsored by corporate interests easily swayed by public perception and pressure.But if you thought it was only the corporate goons taking all of this seriously... nah.
In the same event, as The Guardian reports, driver Erik Jones missed qualifying because of connection issues, and "seven-time NASCAR champion Jimmie Johnson fired his spotter less than 20 laps into the race after falsely being told he was clear of another car, only to crash."
If that isn't entertaining on some kind of level then you just don't like sports or video games or weird and interesting events that feel like the future. If all sports is esports now and that means pro athletes getting hammered by sponsors for rage-quitting games on national television, then I'm all for it!

Read more here

---
posted at: 12:00am on 08-Apr-2020
path: /Policy | permalink | edit (requires password)
0 comments, click here to add the first
---
---
Benjamin Netanyahu, Hater Of Fake News And Purveyor Of Fake News

Furnished content.


As most of you will know, the term "fake news" has been so bastardized at this point so as to be more a moniker of quite literally the opposite of its original intended meaning. Once used to label the sort of nonsense news stories that people would share haphazardly on social media, the term is now almost exclusively used by government strong-men with paper-thin skin and entirely too much power. Still, the term does have a real meaning, if only we made a point of getting back to it.Perhaps in one story, we can illustrate both sides of this. One of the aforementioned leaders that has enjoyed shouting "fake news!" at any media coverage he doesn't like has been Israel's Benjamin Netanyahu. You would think "fake news" would be something Netanyahu really hates. And, yet, Netanyahu also apparently gathered his cabinet members, sat them down, and then solemnly showed them video of Iranian government officials secretly dumping dead bodies in garbage dumps so as to conceal how many COVID-19 deaths the country was enduring.There was just one tiny problem...
The backdrop: Iran has been Netanyahu's top foreign policy focus for 25 years. Israeli intelligence believes there have been up to five times more coronavirus deaths there than the 3,036 that have been officially acknowledged, an Israeli official tells me. Netanyahu thought he'd seen evidence of a cover-up.Behind the scenes: Several hours later, Netanyahu's office realized the video had nothing to do with Iran, or with the coronavirus crisis. It was a clip from "Pandemic," a 2007 Hallmark Channel mini-series.
Whoops.So, how does real, actual "fake news" happen? Well, usually it occurs when a relatively ignorant person, often of older age, encounters media or content that is easily shared and also aligns with their own pre-existing worldview and conceptions, and then that person does the sharing without bothering to vet the truth of the content at all. Were there a more perfect example of this than Netanyahu pushing a Hallmark movie clip as Iranian bad deeds, I cannot possibly imagine what it would be.And Netanyahu's people aren't denying any of this.
The prime minister's office didn't deny this account. It said the video had only been sent to three Cabinet ministers who requested it and were told it came from social media and its authenticity was unclear.
Boy, if ever there were a time for Netanyahu to call a story fake news, I'd have thought this would be it.

Read more here

---
posted at: 12:00am on 07-Apr-2020
path: /Policy | permalink | edit (requires password)
0 comments, click here to add the first
---
---
Sheriff's Office That Employed A Deputy Facing 9 Lawsuits And 44 Criminal Charges Says It Has Lost All Of His Dashcam Footage

Furnished content.


Hamilton County (TN) Deputy Daniel Wilkey is in more trouble than possibly any other law enforcement officer has ever been in. Currently facing nine lawsuits over his bizarre and disturbing rights violations, Wilkey is simultaneously facing 44 criminal charges, 25 of which are felonies.Wilkey's rights violations were especially creative. He forced one woman to undergo an involuntary mid-winter baptism in a nearby lake in exchange for some assistance with the drug charges Wilkey was filing against her. In another incident, Wilkey pulled over a car full of minors, forcing the only male occupant to strip to his boxers while he alternated between swearing at the teens and preaching to them.The criminal charges against Wilkey are a hideous blend of mundane and horrifying -- ranging from reckless driving to false imprisonment to stalking to rape. Wilkey could have been taken off the street anytime before this turned into national news, but the Hamilton County Sheriff's Department apparently felt eight internal affairs investigations in ten months was acceptable behavior, rather than a continuous stream of misconduct it should have diverted before it overflowed the office's capacity to control the narrative.But the Sheriff's Office seems determined to protect Wilkey from the consequences of his actions. As Courthouse News reports, a whole lot of camera footage from Wikey's patrol car has suddenly gone missing. The attorney for the woman who was forcibly "baptised" by Wilkey has just discovered months of possibly-damning footage has mysteriously vanished.
A few weeks ago, the woman's attorney, Robin Flores, learned that the county admitted in another case in Tennessee state court that the server storing all the dash-cam footage the Hamilton County Sheriff's Office recorded from Oct. 25, 2018, to Jan. 23, 2020, suffered a software failure.According to the county, all the footage is gone and unrecoverable.
Flores has asked the court to ensure any recoverable footage is recovered and anything else that may have been recorded be preserved and handed over to his client. The court agrees this is a suspicious and oddly convenient software failure.
Before appointing a forensic examiner or considering sanctions against a Tennessee county for the loss of months of dashboard-camera footage — possible evidence for nine lawsuits against a single sheriff's deputy accused of a range of misconduct — a federal magistrate wants to ensure the footage is actually gone.Calling the loss of the data a "front-burner item," U.S. Magistrate Judge Christopher Steger in Eastern District of Tennessee said Tuesday that Hamilton County, which sits in the southeast corner of the state, had a duty to preserve evidence — including the dash-cam footage of the traffic stops in question.
The preservation request [PDF] points out that the date range of the "lost" footage covers most of the incidents Wilkey is being sued over. It also points out the Sheriff's Office never notified any of the nine plaintiffs (or the judges overseeing the cases) about the lost footage.
Here, this data appears to have been lost for more than a month yet no notice of its loss has ever been provided to the Plaintiff, notwithstanding her spoliation demands and her properly served discovery demands. The only way this loss came to Plaintiff's attention today (February 28, 2020) was when counsel was reviewing the Hinds matter and saw the undated letter attached to a state court pleading filed on the same day. The letter indicates that the Sheriff's Office has been working on this problem for "several weeks" and it may be inferred that the loss occurred on or about January 23, 2020, the last date for which the data was lost.
There's nothing in it for the Sheriff's Office. Ensuring the footage remains intact only raises questions about why it didn't do anything sooner to get Wilkey taken off the streets, if not removed from the force entirely. So, it took 180 hours of dashcam footage, moved it to an external hard drive, and than claimed a "software failure" suddenly made all of this evidence irrecoverable. There's no reason to believe this was an accident -- not until the Sheriff's office makes some sort of showing it actually cares about the people it's supposed to be protecting and serving.

Read more here

---
posted at: 12:00am on 07-Apr-2020
path: /Policy | permalink | edit (requires password)
0 comments, click here to add the first
---
---
This Week In Techdirt History: March 29th - April 4th

Furnished content.


Five Years AgoThis week in 2015, in what was not an April Fool's joke, President Obama signed a silly cybersecurity executive order that amounted to little more than an empty threat, while raising some concerning questions. Meanwhile, in the TV world, analysts were still happily pretending cord-cutting doesn't exist and doing their part for an entire industry in denial (to the point cable companies would throw tantrums when forced to offer a la carte channels). We also took a look at how the TPP could be used to undermine free speech, and a ridiculous ruling in Ireland that required ISPs to kick accused filesharers off the internet.Ten Years AgoThere were a couple of huge rulings this week in 2010. In one, the district court in the Myriad Genetics case ruled that patents on isolated genes are invalid, in a decision that would have a widespread impact. In another unrelated but equally monumental ruling, a court said the Bush administration broke the law with warrantless wiretaps.Meanwhile, a huge wave of automated copyright shakedown lawsuits hit the US, the EU was putting the pressure on Canada to change its IP laws, the Olympic Committee was already hard at work securing its sweeping powers in Vancouver for 2012, and Sony made a lot of people very angry and ruined a lot of cool projects by removing the ability to install other operating systems on the PS3.Fifteen Years AgoFive years earlier in 2005, Sony was on the receiving end of a sudden disruption when a judge ruled that the PlayStation and PlayStation 2 infringed on patents and could not be sold in the US, while over on the Sony Music side, the boss was asking the Supreme Court to step in and stop piracy (the very real chilling effects of the entertainment industry's stance on Grokster weren't getting it done). Librarians and hobbyists were stepping up to oppose the broadcast flag, ISPs were practically begging to be regulated by blocking VoIP usage, and Verizon was blaming the entertainment industry for its decision to cripple Bluetooth on phones.

Read more here

---
posted at: 12:00am on 05-Apr-2020
path: /Policy | permalink | edit (requires password)
0 comments, click here to add the first
---
---
How The Public Domain Coronavirus 'Beauty Shot' You Now See Everywhere Came To Be

Furnished content.


By now, you've probably seen this image of the coronavirus responsible for COVID-19 a million times:
It's freaking everywhere. And it's in the public domain. That's because it was created by employees at the CDC, and as a work of the US government it is exempt from copyright laws, meaning anyone can use it. Which is probably why everyone uses it. One of the many reasons why a public domain is so useful.The NY Times has a nice story about how the image came to be that's well worth reading.
On Jan. 21, the day after the C.D.C. activated its emergency operations center for the new coronavirus, Ms. Eckert and her colleague Dan Higgins were asked to create an identity for the virus. Something to grab the public's attention, she said. Ms. Eckert expected that whatever they came up with might appear on a few cable news programs, as their creations had in the past.Instead, as the pandemic spread and intensified, their rendering's reach did, too. It started popping up around the world, she said.
The story goes into a fair bit of detail about how it was created and also some of the design choices that Alissa Eckert and Dan Higgns made to make that design so memorable.
They chose a stony texture, wanting it to seem like something that you could actually touch, Ms. Eckert said. Other details like the level of realism and the lighting, which has the spikes cast long shadows were calibrated to help display the gravity of the situation and to draw attention, she said.
After reading about that, I discovered that there were a variety of other images of this particular coronavirus used around the globe. Here's just a few (there are so many more...):
Indeed, this is the image that the European Centre for Disease Prevention and Control has been using:
Not quite as nice as the CDC's... and thanks to more murky copyright laws in the EU, not as clear if it's in the public domain, so wasn't nearly as likely to catch on and become the symbol we all associate with COVID-19.

Read more here

---
posted at: 12:00am on 04-Apr-2020
path: /Policy | permalink | edit (requires password)
0 comments, click here to add the first
---
---
Texas Court Says City, PD Must Answer Questions About Botched Drug Raid Led By A Crooked Cop

Furnished content.


The Houston Police Department's botched drug raid that resulted in the killing of the home's two occupants continues to cause problems for the PD and the city of Houston. The raid was predicated on a phone call from an unbalanced, vengeful neighbor with a history of calling in bogus crime reports. Probable cause was bolstered (if that's even the word) by dirty cop Gerald Goines, who fabricated a confidential informant and provided evidence for drug trafficking allegations by pulling heroin from the console of his cop car.The end result was the execution of Dennis Tuttle and Rhogena Nicholas -- a couple who had been together for 21 years and whose house contained nothing more than personal use amounts of marijuana and cocaine. There was no evidence of the heroin dealing alleged by Goines' nonexistent informant.Goines is now facing murder charges and a handful of other felony charges. The PD's drug task force has been disbanded. And Rhogena Nicholas' mother -- who was at one point falsely named as the person behind the anonymous tip Goines supposedly received -- is suing the city for its failure to properly oversee the police department. (via Courthouse News)The city has so far refused to cooperate with the lawsuit. Nicholas wants to depose city officials about the raid but the city has chosen to continue its stonewalling and obfuscation. The city (and the PD) have done everything they can to avoid giving Nicholas anything to work with, starting immediately after it became clear the raid wasn't justified and had been led by an incredibly dirty cop. Here's the Texas appeals court's description [PDF] of the city's post-raid recalcitrance:
After the Harding Street Incident, the City did not contact Petitioners and did not respond to Petitioners' request to publicly correct or retract what Petitioners contended were factually incorrect statements. For example, Rhogena's neighbor provided a cell phone video that suggested a different account of what happened at the Harding Street home than that set forth by the City. The City has resisted efforts by Petitioners to secure the 911 records related to the Harding Street Incident. Moreover, HPD has refused to disclose what physical materials may have been removed from the scene.
Weird. I always thought this was something guilty people did -- you know, "nothing to hide, nothing to fear," etc. I understand there's no reason to hand plaintiffs ammo to use against you, but the city was unwilling to do anything to correct the record even before it was sued.The order also points to the independent forensic examination of the crime scene which made it clear Houston PD investigators were either horrifyingly inept or trying to cover something up.
Petitioners retained an independent forensic investigator to conduct an independent investigation at the Harding Street home. After analyzing the scene, the investigator concluded that HPD failed to conduct a full ballistic recovery and left significant forensic materials untouched and unrecovered, preventing a full reconstruction of the incident.
The plaintiffs also pointed out a legitimate investigation includes confidential informants that actually exist and controlled drug buys that actually occurred. None of that happened here and Nicholas alleges the city and PD officials continued to refer to the residence as a "drug house" even when it presumably had been made aware of Goines' fakery.And there was oh so much lying by Gerald Goines.
Petitioners further plead that local news media revealed that in the last 109 cases filed by Gerald Goines based on a sworn affidavit in support of a search warrant: "In every one of those cases in which he claimed confidential informants observed guns inside, no weapons were ever recovered, according to evidence logs Goines filed with the court." On this basis, Petitioners request the depositions of the two HPD managers responsible for oversight of Gerald Goines in the HPD Narcotics Division.
The city and the PD argued the court had no jurisdiction to tell it to comply with these pre-trial discovery requests. The appeals court says the government is wrong.
[T]he statutory probate court has subject matter jurisdiction over the anticipated action under the Estates Code. Hence, the trial court did not err in denying the City's plea to the jurisdiction regarding the Rule 202 proceeding. [...] The City's issue is overruled.
The city and PD will have to face questions from the relatives of people officers killed during a completely unjustified drug raid. Good. They have a lot to answer for. And the more they talk, the more obvious it will be no one in power really cares how the Drug War is carried out, just as long as it never stops.

Read more here

---
posted at: 12:00am on 04-Apr-2020
path: /Policy | permalink | edit (requires password)
0 comments, click here to add the first
---
---
Judge Benchslaps Cops And Courts For Turning Law Enforcement Lies Into 'Objectively Reasonable' Mistakes

Furnished content.


It's always fun to read a good benchslap of cops who've tried to turn nothing at all into "probable cause." It doesn't happen very often because courts are far too obliging far too often. The standard law enforcement officers are held to -- objective reasonableness -- rarely seems reasonable, no matter how objectively you approach it.This ruling [PDF] by a Florida federal court does not coddle the officer who made a mockery of both objective reasonableness and probable cause. You can tell this is headed into unconstitutional territory during the recounting of the events that led to the arrest of Jorge Sanchez. (via FourthAmendment.com)Local officers were working with the DEA on a drug trafficking investigation. They decided to pull over someone heading away from the house they were surveilling. But the officers had nothing approaching probable cause. All they had was someone driving away from a house they suspected might be tied to drug sales. But that wasn't going to stop them from stopping Sanchez. So, they did what they had to do.
Deputy Steuerwald asked Sgt. Beuer to "develop his own probable cause and conduct a traffic stop on the car."
This would be a lot more shocking if it wasn't nearly pretty much every pretextual stop ever. You can't fish unless you have someone else's (drivers) license in your hand, so any real or imagined traffic violation will do. Only this one was so imaginary the court's not having any of it.
Sgt. Beuer did so—or at least he thought he did (more on this later)—and pulled Sanchez over for violating the Florida "stop bar" statute.
The "more on this later" is the best part of the suppression order. The bogus stop led to a search of the vehicle and the arrest of Sanchez. None of that matters any more because Sgt. Beuer was objectively awful at creating probable cause.The state's stop bar statute says this:
[E]very driver of a vehicle approaching a stop intersection indicated by a stop sign shall stop at a clearly marked stop line, but if none, before entering the crosswalk on the near side of the intersection or, if none, then at the point nearest the intersecting roadway where the driver has a view of approaching traffic on the intersecting roadway before entering the intersection.
And here's what Sgt. Beuer testified Sanchez had done:
At the hearing, Sgt. Beuer identified this intersection and confirmed that Sanchez brought his vehicle to a complete stop at a position in relation to the stop sign as depicted in this photo.
There's no stop bar on the road and the vehicle is stopped "where the driver has a view of approaching traffic."The government said Sgt. Beuer's lie was reasonable enough to generate probable cause for a stop. The court disagrees, using evidence Beuer agreed was true, as well as his own testimony about the stop.
While generally familiar with stop bars, and believing them to be fairly ubiquitous, Sgt. Beuer acknowledged he was not overly familiar with this area of Rockledge, Florida. (Doc. 30.) But Sgt. Beuer had walked back and forth on Skelly Drive at or near the intersection with Florida Avenue, so he had an opportunity to view the road surface condition and the general "lay of the land," both in his vehicle and on foot.Looking at the photographic evidence, which Sgt. Beuer accepts as properly depicting the scene (Doc. 31-5; Doc. 32-8, p. 8), it is difficult to imagine how a motorist might, at this particularly odd intersection, have any ability to see oncoming traffic from the left if stopped anywhere short of the point where Sgt. Beuer concedes Sanchez stopped his vehicle on this night. An added stop bar would have made the situation worse from a safety perspective.
This isn't even subjectively reasonable, says the court.
In short, it was not objectively reasonable for Sgt. Beuer to believe that Sanchez violated Florida Statute § 316.123 by failing to stop at a stop bar that not only was not there, but where there was nothing about this intersection to suggest it would be there—quite the contrary. When you add the fact that Sgt. Beuer actually traversed the area on foot, the reasonableness of his predication is further undermined.
Now, here's where the order gets really good. The court not only slaps the government, but judges who are far too willing to overlook blatant Constitutional violations by law enforcement officers because it's presumably too difficult to do police work and respect rights at the same time.
If these facts qualify as "objectively reasonable", then the Fourth Amendment's protection against unreasonable search and seizure is simply not applicable to a pretextual traffic stop. The Court should stop imbuing the "objectively reasonable" officer with a cloak of constitutional comfort for justifications that strain credulity and discount the facts out of deference to their necessary "game time decisions". See Chanthasouxat, 342 F.3d at 1276. While deference is a necessary component of the analysis, it does not warrant a rubber stamp. The Fourth Amendment still has some teeth in a traffic stop.
Courts are supposed to act as a bulwark against government overreach, not as an enabler of unconstitutional behavior. But qualified immunity, the good faith exception, and other defenses cops can raise when accused of illegal behavior -- defenses that aren't available to citizens -- have turned the courts into an entity that rarely allows for the actual redress of grievances.

Read more here

---
posted at: 12:00am on 03-Apr-2020
path: /Policy | permalink | edit (requires password)
0 comments, click here to add the first
---
---
Strange Times: During The COVID-19 Outbreak, Evictions Get A Pause...In Final Fantasy 14

Furnished content.


As the world navigates the reality of the COVID-19 worldwide pandemic, we've already noted several ways that the outbreak has changed our daily lives. Me being me, I noticed just how many professional sports organizations were moving into broadcast versions of their eSports as a way to fill the void. That of course isn't the only way video game life has changed.Another appears to be the odd case of Final Fantasy 14, an online MMORPG. The game has had a vibrant, if congested, real estate economy involving the buying of virtual homes and properties. Due to the outbreak, the game recently announced that, similar to real life in many cities, evictions were on a pause.
In an announcement yesterday, the Final Fantasy XIV team announced that they would freeze housing evictions within the game due to the ongoing covid-19 pandemic affecting the world. Automatic demolitions on abandoned houses in the game's fantasy world of Eorzea are on hold for the foreseeable future."Taking into account the world-wide spread of the COVID-19 (also known as "novel coronavirus") and the financial consequences of various cities going into lock-down, we have decided to temporarily suspend automatic housing demolition," the announcement said.
We're in a state where it's hard to generate much sympathy for anyone who would lose a virtual house while real life folks are losing their jobs, their well-being, and their lives. That isn't the point of this post. Instead, I find it somewhat interesting, after years of video games being looked down on by older generations, the industry is ingrained in every day life to the point that there is some sort of mirroring effect going on. Evictions in real life get stayed, evictions in virtual life get paused. COVID-19 effects the real economy, COVID-19 effects the virtual economy.This is interesting, but not meant to replace any of the real world work and danger that currently exists. Still, you have to wonder coming out of this whole ordeal whether we'll see real world effects on entertainment choices as well.

Read more here

---
posted at: 12:00am on 03-Apr-2020
path: /Policy | permalink | edit (requires password)
0 comments, click here to add the first
---
---
Court Manages To Get NBA2K Tattoo Copyright, Trademark Case Exactly Right

Furnished content.


Somehow, it's been nearly four years since a tattoo company, Solid Oak Sketches, decided to sue 2K Sports, the studio behind the renowned NBA 2K franchise, claiming that the game's faithful representation of several stars' tattoos was copyright infringement. The company claimed to own the copyright on the design of several players' tattoos, including most famously LeBron James, Kobe Bryant, and DeAndre Jordan. The claim in the suit was that 2K's faithful depiction of the players, whom had collectively licensed their likenesses via the NBAPA, somehow violated Solid Oak's IP rights.Put another way, it could be said that by branding the player with Solid Oak's designs, the company seems to think it can control the players' ability to profit off of their own likenesses. That this draws the mind to very uncomfortable historical parallels apparently was of no issue to Solid Oak.Well, while 2K Sports failed to get the court to dismiss the case back in 2018, it has more recently won the case on summary judgement, with the court quite helpfully getting everything right and declaring the depiction of tattoos in video games in this manner to be Fair Use.
The defendants have sought to dismiss the plaintiff's complaint because "Plaintiff cannot prove its claim because Defendants' use of the Tattoos is de minimis and Plaintiff is this unable to prove the key substantial similarity element of its cause of action." They state their use of the tattoos and images "was pursuant to implied authorization granted prior to Plaintiff's acquisition of any rights in the Tattoos."The court has granted the summary judgment dismissing the infringement claim because "no reasonable trier of fact could find the Tattoos as they appear in NBA 2K to be substantially similar to the Tattoo designs licensed to Solid Oak." Additionally, the tattoos "only appear on the players upon whom they are inked, which is just three out of over 400 players." Therefore, the odds are against one of those Players with their tattoos being selected. Additionally, because Defendants had a license for the game, they had implied license for the tattoos as part of the players' likeness and the Players allowed Defendants to use their likeness.
The full filing, embedded below, goes into far more detail. And, frankly, it's quite nice to see a court get this so right. It's clear the court in this case took care and time to go through the material brought by both parties and carefully weigh the claims against Fair Use. Given such careful examination, the conclusions were fairly obvious. In addition to the rationale above, the court notes that the tattoo artists in this case, despite claiming copyright infringement for the de minimis reproduction of tattoos in the game, couldn't even reproduce them themselves given the likeness rights of the players.
Solid Oak has neither licensed the Tattoo designs nor sold merchandise depicting the Tattoos. (Def. 56.1 ¶¶ 107-08.) Solid Oak's owner, Matthew Siegler, testified that he would "need permission from the players . . . to not infringe on their right of publicity," in order to move forward with a business selling "dry wick apparel" bearing the Players' tattoos. (Cendali Decl., Ex. A at 389.) Solid Oak does not have a license to use the Players' publicity or trademark rights. (Def 56.1 ¶ 102.) Solid Oak has not proffered any evidence indicating that it has a prospect of obtaining such rights.
And so ends one of the most annoying video game IP lawsuits of all time. The shame of it, really, is that it took the system four years to reach the only logical conclusion: someone getting a tattoo doesn't somehow destroy their ability to profit off of their own likeness.

Read more here

---
posted at: 12:00am on 02-Apr-2020
path: /Policy | permalink | edit (requires password)
0 comments, click here to add the first
---
---
Security And Privacy In A Brave New Work From Home World

Furnished content.


We have moved to a radically remote posture, leaving a lot of empty real-estate in corporateoffices and abandoning the final protections of the digital perimeter. For years, we've heard thatthe perimeter is dead and there are no borders in cyberspace. We have even had promises ofa new and better style of working without being bound to a physical office and the tyranny andwaste of the commute. However, much like the promise of less travel in a digital age or even thetotal paperless office these work-life aspirations never had a chance to materialize beforeCOVID-19 forced us to disperse and connect over the Internet. This has massive implicationson corporate culture and productivity. More immediately, the surge in use of remote workcapabilities has consequences from a security and privacy perspective that cannot be ignored.For some, working from home isn't new. This is especially true for those in sales and fieldmarketing across many industries or for knowledge workers, such as federal governmentemployees that are familiar with their telecommuting contract. The day after the stay homeorder is given, the rest of the company suddenly find themselves doing the math on how to stayproductive, whether they are the 20% of largely general and administrative or management staffwho are always in the office for a young tech startup or the 80% of all employees at a big bluechip company. Some already have a laptop that they bring with them everywhere and are usedto bringing home, but for others it's time to spark up the family computer or get a hastily issuedcompany laptop and try to get it running without an IT technician parked at their elbow to help.Others will grab a tablet or a smartphone, once relegated to mostly personal use, and repurposeit to attend to professional needs. Any way you look at it, the enterprise footprint just grew andradically changed in a 24 hour period.From a security perspective, the basics are critical. This is true whether a company is a maturesecurity shop or notrisk management is the lodestar. It starts with a risk analysis and dialog.You'll need to first create a master list of security essentials and rank them in order ofsensitivity, likelihood and impact. The reality is that you can do anything, but you can't doeverything; and ultimately this is a triage game.High on the list are concerns about misinformation, weaponized information and socialengineering. While companies can't control machines that they don't own, they have to try to getthe most secure endpoints they can and ensure identity integrity. This means emphasizing whatchannels are appropriate or not for employees and their families for information: news networks,websites and the like. But COVID-19 is our new common watering hole, and malicious actorsare manufacturing phishing attacks, devilish spear-phishing campaigns, rogue applications andmore. Regular, short, routine communications to remind people of the basics, to gain a pulse onthe organization and to provide clear policies are essential.Also at the highest level of concern is securing the connection to the network and back into theenvironment. This requires VPN connections, strong authentication and endpoint preventionand detection controls. In the back office generally and in the security operations centerspecifically, baselines from which anomalies are normally noted for focus will be in flux;everything will look like an anomaly for a while in the brave new remote world.Which brings us to the most difficult of topics: privacy.Did employees bring notes and data home before the office closure? Are they creating IP anddata protected by privacy laws and regulations as they continue to do business? Who is in theimmediate environment physically? These are some of the critical questions. In some cases youmay never know the answers to these questions or you may not have a right to know theanswers but must appreciate others' living situations and assume some worst case scenarios.There are still more questions. Should cameras be on for conference calls when employeesmight be embarrassed of their personal space being seen by colleagues? Should they useheadsets when a life partner might work for another company or even a competitor or perhaps aroommate might simply overhear sensitive information? Do we encourage them to care for achild when they are crying or do workers feel the need to hide their families? While manycompanies have previously developed work from home policies now we are beginning tounderstand what is really needed for remote, working employees. Now is the time to take afresh look at privacy in your work from home policy.Finally, we must understand the adversary is moving into a new normal as well. They may notbe able to immediately exploit all weaknesses or even any given weakness. They too willpursue the lowest hanging fruit while investing in some longer term R&D to develop new attacksspecifically for the home environment. Threat actors may be purchasing tools fromcybercriminals, mining existing botnets to see what IP is on those already-compromisedmachines or targeting home automation, printers and routers after triangulating IP addressesand digital locations for targets. In the weeks ahead, targeting new dimensions of technicaldiversity and innovating to develop new attack vectors will be the name of the game for the badguys.The future is very much a moving target for security and privacy professionals. Here is wherethe ongoing maintenance on an ongoing basis is critical: watching vulnerabilities in the newbattery of enterprise applications for remote productivity, moving to the next order ofvulnerabilities and so on. This might involve extending IT support and patching advice to homeusers on how to secure their home network, how to configure Amazon or Alexa devices or newtools and services for secure note-taking, collaboration, use of newly available standardoperating environment systems and so on. In short, the game of security and privacy will beabout rates of adaptation between asymmetric opponents.The brave new work from home world would be best if it was short lived, but the genie won't goback in the bottle. While the economy will adapt and move on at some point, it's too early to tellwhat percentage of current remote workers will continue to work from home permanently in apost COVID-19 world or if we will return to the tyranny of the commute. Regardless, the lastingeffect of innovation on both attack and defense will persist. As has been said, never waste agood crisis: let's hope that IT, corporate culture, security and privacy all benefit from the currentsituation to make a more productive and humane cyber world when we return to a more normalepidemiological world.Sam Curry is Chief Product and Security Officer at Cybereason.
Ari Schwartz was Special Assistant to President Obama for Cybersecurity and Is ManagingDirector for Cybersecurity Services at Venable.

Read more here

---
posted at: 12:00am on 02-Apr-2020
path: /Policy | permalink | edit (requires password)
0 comments, click here to add the first
---
---
Florida Atlantic University Suddenly Decides Owl Tutoring's Name Is Trademark Infringement After Over A Decade

Furnished content.


As some of you may be aware, Florida Atlantic University's sports teams and mascots are the Owls. As some of you may also be aware, the southeast is home to Owl Tutoring, a college tutoring service with a fairly good reputation. Owl Tutoring has existed for over a decade and has even promoted itself by advertising in FAU publications. That's probably why it took the folks at the company by such surprise to suddenly get a C&D letter from FAU's legal team accusing it of committing trademark infringement.
Owl Tutoring has had a close relationship with the university for many years, including operating on campus for almost five years before moving off-campus to the FAU business incubator. Despite this long-standing association, FAU is now claiming that Owl Tutoring is violating its trademark.Owl Tutoring believes the university can't claim exclusive rights in the term "owl" in connection with tutoring services because the term is highly suggestive for these services given that owls are a well-known symbol for wisdom and knowledge. The company also notes there are over a dozen coexisting registered and pending trademarks incorporating the term "owl" for educational services.
In addition to pointing out that using the term "owl" for educational services is both widely done and potentially generic, Owl Tutoring also wondered out loud in its response letter to FAU just where the school has been for the past decade if it had a problem with the company's name.
In response to FAU legal filings, Owl Tutoring asserted that FAU's claims of trademark infringement are invalid because the university slept on its rights to object for more than 10 years, while actively supporting Owl Tutoring's activities. Owl Tutoring has advertised its services in the FAU College of Business' lobby, posted flyers approved by FAU and rendered services in FAU classrooms reserved by university staff explicitly for Owl Tutoring's use.
Owl Tutoring, which is headed by an FAU alumnus, ends its response by politely suggesting that perhaps the legal team for FAU wasn't aware of the close relationship between the two entities. Regardless of whether or not that is true, it sure would be hard to imagine a jury or court finding that the company suddenly infringed after a decade of coexisting with the university.Let's hope this is just a case of an overeager legal partner.

Read more here

---
posted at: 12:00am on 01-Apr-2020
path: /Policy | permalink | edit (requires password)
0 comments, click here to add the first
---
---
Tone Deaf: Using COVID-19 As A Prop To Celebrate The Death Of Net Neutrality

Furnished content.


So we've noted a few times now how the FCC's decision to kill net neutrality did a hell of a lot more than just kill "net neutrality." It obliterated much of the FCC's consumer protection authority, making it harder than ever to hold U.S. telecom monopolies accountable for bad behavior like rampant privacy violations, ripping you off with bullshit fees, or refusing to upgrade or repair long-neglected taxpayer subsidized networks. And this was a problem even before America began staring down the barrel of a brutal pandemic while stuck at home telecommuting.Enter American Enterprise Institute's Roslyn Layton, who apparently thought that using COVID-19 as a prop to celebrate the death of U.S. telecom consumer protections was somehow a good idea. In a brutally tone-deaf blog post this week, Layton insisted that the FCC's decision to ignore a bipartisan majority of the public and kiss the ass of U.S. telecom giants was proving to be really helpful during a terrifying crisis:
"Traffic is up 75 percent or more on many US networks, but they are still performing. Hundreds of communications providers have signed Federal Communications Commission (FCC) Chairman Ajit Pai's Keep Americans Connected Pledge, a commitment that broadband and telephone services run for the next 60 days without late fees or termination due to unpaid bills. We should thank our lucky stars that Title II net neutrality regulations were repealed by the FCC in 2017. In doing so, the US avoided the fate of much of Europe today, where broadband networks are strained and suffering from a lack of investment and innovation."
I've seen a lot of K Street policy nonsense in covering the telecom sector for close to two decades, but Layton's latest missive is one of the biggest piles of tone deaf horse shit I've ever seen shoveled into prose.For one thing, Pai's "keep American's connected pledge" is entirely voluntary, and only basically states that ISPs can't kick you offline for non-payment during the next 60 days. But because the FCC neutered its authority to tell telecom giants what to do, the agency couldn't actually hold ISPs accountable should they refuse to adhere to the request or engage in bad behavior during a crisis. It's pinky swears and regulatory policy theater disguised as meaningful action. It's designed entirely to cover up the fact that the FCC just got done neutering itself at lobbyist behest, and the authority it shed would come in useful now.The second claim Layton makes -- that repealing net neutrality helped prevent U.S networks from collapsing under the load of quarantine traffic -- is just indisputably false.U.S. telecom giants like Comcast and AT&T actually dropped their overall network investment for 2020 in the wake of the Title II repeal and the massive Trump tax cuts, contrary to FCC and industry claims. And European and Chinese networks, while certainly feeling a pinch, have generally held up well under the strain. U.S. networks are also holding up well so far, and it has absolutely nothing to do with the FCC ignoring the public and kissing Verizon, AT&T, and Comcast's ass. Even FCC advisors to Pai have indicated that the strain we're seeing so far pales in comparison to events like the Superbowl:

While the internet core is holding up well, the problems most Americans will see are largely on the "last mile": aka slow end-user broadband connections (particularly upstream). In many areas, that's mostly courtesy of U.S. phone companies that see so little competition or regulatory pressure they've simply stopped upgrading or repairing aging DSL lines. And that, again, is made worse by gutting the FCC's ability to hold the telecom industry accountable, not better. Claiming otherwise is denialist fantasy.To "prove" her inaccurate point, Layton points to Netflix's decision to throttle its overall bandwidth usage by around 25% to help ease the overall strain on European networks:
"European policymakers are now eating crow and entreating video platforms to downgrade the quality of their streams, an about face from the regulatory dogma that all data is equal and that regulations are needed to keep internet service providers (ISPs) from harming their own networks."
But neither Netflix nor European regulators cited any evidence of actual network strain, and the move was entirely precautionary. It had absolutely nothing to do with net neutrality or the U.S. FCC's net neutrality repeal, and using a pandemic to applaud the death of U.S. consumer protections is both grotesque and bizarre.So what is Layton actually up to here? Why push this tone-deaf missive now?Giant U.S. telecom providers aren't keen on the fact that the pandemic is shining a very bright light on the fact that an estimated 42 million home bound Americans still lack access to any kind of broadband whatsoever in 2020. They're also eager to distract from the fact that millions of Americans can't afford broadband courtesy of monopoly domination, a lack of competition, corruption, and regulatory capture. And they're most certainly eager to distract you from the fact that we threw tens of billions in regulatory favors and tax cuts at giants like AT&T in exchange for layoffs and empty promises.

Read more here

---
posted at: 12:00am on 01-Apr-2020
path: /Policy | permalink | edit (requires password)
0 comments, click here to add the first
---
---