---
Senators Tell The USPTO To Remove The Arbitrary Obstacles Preventing Inventors (Especially Women Inventors) From Getting Patents

Furnished content.


There are plenty of issues with the patent system as we know it today, but one big one is with the system we use to award them. It's a problem because the more important we think patents are, the more important it is to ensure that the mechanism we use to grant them is capable of recognizing all the invention patent law is intended to protect. Unfortunately, however, right now the patent-review system is architected in a way that makes it miss all too many patent-worthy inventions - including, especially, those inventions invented by women.The lack of diversity among patent recipients has now caught the attention of a few Senators, who in December wrote to USPTO Director Iancu to express their concern. There may be several reasons for why women inventors are, by and large, not being granted patents, but one conspicuous one that the Senators focused on in their letter is the commensurate lack of women allowed to do the specialized work of filing for patents:
In today's increasingly competitive global economy, we must leverage the creativity and talents of all Americansincluding women, minorities, and people from low-income and other disadvantaged communitiesto maintain the United States' place as the world's leading innovator. The patent system has long played a critical role in fostering American innovation. As you well know, the USPTO faces a significant gender gap among named inventors. According to a 2020 USPTO report, only 12.8% of named patent inventors are women. The USPTO has undertaken laudable efforts in recent years to recognize and start addressing this gender gap. These efforts are good first steps.However, we fear that the USPTO's efforts will be undercut by an apparent gender gap among patent practitioners. While recent data on the demographic make-up of the patent bar is not publicly available, studies from 2011 and 2014 suggest women made up as little as 18% of patent agents and patent attorneys with little growth over time. Unless there has been a significant increase in the number of women admitted to the patent bar in the ensuing years, female membership lags far behind the share of women earning degrees in either science, technology, engineering, or math (STEM) fields (~36%) or the law (~50%).
Quoting a letter submitted by Eric Goldman and Jess Miers (disclosure: I signed it), the Senators' letter further explained why the paucity of women in the patent bar may resultingly be limiting the number of women patent recipients:
[A]ccess to women patent prosecutors can increase women's patenting activity in several ways. Women patent prosecutors can bring extra substantive expertise on goods and services catering to women customers. This expertise can help inventors recognize patentable inventions and better describe them in patent applications. Women patent prosecutors use their unique social networks to cultivate and support women inventors, and they make it easier for women inventors to see themselves in the patent system. Also, women patent prosecutors may develop more effective client relationships with women inventors than would develop with male patent prosecutors. That, in turn, can help women inventors feel comfortable seeking patent prosecution assistance and produce the evidence necessary to succeed with their patent applications.
In other words, if you want to patent more inventions, and to make sure women's inventions are among them, you are going to need more women able to help inventors (including those women inventors) obtain their patents. And right now they are being kept out the profession at arbitrarily high rates and for, as the letter also explained, equally arbitrary, if not outright absurd, reasons.For those confused by some of the vernacular being used here, the "patent bar" is a fancy way of describing the legal professionals allowed to help inventors try to obtain patent grants from the USPTO. The fancy name for this activity is "patent prosecution" and those who do it are "patent prosecutors." Patent prosecutors don't necessarily have to be lawyers able to practice in any other jurisdiction, and most lawyers are not permitted to do the specialized work of patent prosecution. Instead, to be allowed to prosecute patents you need to take, and pass, a separate exam to be able to join the patent bar. It is that exam that is at the heart of the problem.The problem, however, isn't necessarily with the exam itself. The real issue is that only certain people are eligible to sit for it, and these limitations on exam eligibility are unduly limiting the patent bar by pointlessly excluding otherwise qualified people, including, especially, women:
The USPTO sets the requirements for patent practitioners and, as such, serves as a gatekeeper to the patent bar. To ensure a high level of patent quality, it requires that all candidates pass a six-hour, 100-question exam in order to practice before the USPTO. However, this exam is not open to all. It is reserved for those who possess certain scientific and technical qualifications. Currently, the USPTO allows college graduates with degrees in only thirty-two specific majors to automatically qualify to sit for the exam (so-called Category A). This list includes a wide array of majors in engineering and the physical sciencesdegrees that disproportionately go to men. However, it excludes several other majors, such as mathematics, that are highly relevant to modern-day innovation and are earned by women at a rate much closer to their share of overall undergraduate degrees. The list also excludes students who major in industrial and fashion designfields highly relevant to design patents and for which women make up a majority of students.
True, sometimes those who are not automatically allowed to sit for the exam still can establish their eligibility in other ways, but these rules are even more Byzantine, and the result is still the same: the doors to the profession end up pointlessly closed to people capable of passing the exam and doing the work of patent prosecution. And this limitation on patent prosecutors thus has an echo effect on patent diversity, because it means that only a small subset of patentable inventions are ever likely to be successfully prosecuted.These exam-eligibility rules therefore need to be reconsidered, the Senators told the USPTO. And to make sure the USPTO takes the matter seriously, the Senators also required it to provide answers to additional questions on the matter, due back to them by January 15.

Read more here

---
posted at: 12:00am on 31-Dec-2020
path: /Policy | permalink | edit (requires password)
0 comments, click here to add the first
---
---
Content Moderation Case Study: Understanding Cultural Context To Detect Satire (2020)

Furnished content.


Summary: During the somewhat controversial Senate confirmation hearings for the nomination of Judge Amy Coney Barrett to the Supreme Court, there were a few moments that gained extra attention, including a confrontation between Senator Mazie Hirono and the nominee concerning statements regarding LGBTQ rights that Barrett had made in the past. Hirono, who had separately called the hearings themselves illegitimate, was then criticized by traditionally right-leaning media for what they felt was overly aggressive questioning.
The satirical site The Babylon Bee, which frequently targets Democrats for satirization, published a piece roughly parodying a famous Monty Python sketch in which villagers in a medieval town try to determine if someone is a witch, including by weighing them to see if they weigh the same as a duck. The Babylon Bee took that sketch's premise and ran a satirical article claiming that Hirono demanded that Barrett be weighed against a duck.Facebook had the article removed, saying that it was inciting violence. The Babylon Bee appealed the decision, only to be told that upon a further manual review, Facebook had decided that its original analysis stood, and that the article incites violence.Decisions to be made by Facebook:
How do you handle moderation that requires understanding both current political controversies and historical cultural references?
How do you distinguish actual satire from that which only pretends to be satire?
How do you determine what is actually likely to incite violence?
Questions and policy implications to consider:
How can rules against inciting violence be written to take into account satire and cultural references?
Is it reasonable to expect that content moderators will understand cultural references as satirical?
How much should a platform be expected to take into account the target audience of a particular website?
Resolution: As the tweet from The Babylon Bee's CEO started to go viral, leading to another round of news coverage in traditionally right-wing focused publications, Facebook eventually apologized and said that the moderation decision (and the manual review) were a mistake.
"This was a mistake and we apologize that it happened. Satire can be difficult for our systems to identify, but we've restored the article and their ability to monetize," a Facebook spokesperson told Fox News.
As often happens in these situations, the CEO of the Babylon Bee insisted that this response was implausible, apparently believing that everyone would recognize the cultural references his site's article was making use of for satire.
"Why did it have to take getting the media involved to fix this? And why did it happen in the first place?" Dillon asked in response to Facebook. "This was not just an algorithm flagging an article in error. Yes, that happened. But then a manual review took place and the ruling to penalize us was upheld. I notice they left that part out."
Originally posted to the Trust & Safety Foundation website.

Read more here

---
posted at: 12:00am on 31-Dec-2020
path: /Policy | permalink | edit (requires password)
0 comments, click here to add the first
---
---
Section 230 Isn't A Subsidy; It's A Rule Of Civil Procedure

Furnished content.


The other day Senator Schatz tweeted, "Ask every Senator what Section 230 is. Don't ask them if they want to repeal it. Ask them to describe it."It's a very fair point. Most of the political demands to repeal Section 230 betray a profound ignorance of what Section 230 does, why, or how. That disconnect between policy understanding and policy demands means that those demands to repeal the law will only create more problems while not actually solving any of the problems currently being complained about.Unfortunately, however, Senator Schatz's next tweet revealed his own misunderstanding. "I have a bipartisan bill that proposes changes to 230, but repeal is absurd. The platforms are irresponsible, but we should not have a government panel handing out immunity like it's a hunting license. We must rein in big tech via 230 reform and antitrust law, not lazy stunts."There's a lot to unpack in that tweet, including the bit about antitrust law, but commenting on that suggestion is for another post. The issue here is that no, Section 230 is nothing like the government "handing out immunity like a hunting license," and misstatements like that matter because they egg on "reform" efforts that will ruin rather than "reform" the statute, and in the process ruin plenty more that the Constitution - and our better policy judgment - requires us to protect.The point of this post is to thus try to dispel all such misunderstandings that tend to regard Section 230's statutory protection as some sort of tangible prize the government hands out selectively, when in reality it is nothing of the sort. On the contrary, it reads like a rule of civil procedure that, like any rule of civil procedure, is applicable to any potential defendant that meets its broadly-articulated criteria.For non-lawyers "rules of civil procedure" may sound arcane and technical, but the basic concept is simple. When people want to sue other people, these are the rules that govern how those lawsuits can proceed so that they can proceed fairly, for everyone. They speak to such things as who can sue whom, where someone can be sued, and, if a lawsuit is filed, whether and how it can go forward. They are the rules of the road for litigation, but they often serve as more than a general roadmap. In many cases they are the basis upon which courts may dispense with cases entirely. Lawsuits only sometimes end with rulings on the merits after both parties have fully presented their cases; just as often, if not more often, courts will evaluate whether the rules of civil procedure even allow a case to continue at all, and litigation frequently ends when courts decide that they don't.Which is important because litigation is expensive, and the longer it goes on the more cost-prohibitive it becomes. And that's a huge problem, especially for defendants with good defenses, because even if those defenses should mean that they would eventually win the case, the crippling cost involved in staying in the litigation long enough for that defense to prevail might bankrupt them long before it ever could.Such a result hardly seems fair, and we want our courts to be fair. They are supposed to be about administering justice, but there's nothing just about letting courts being used as tools to obliterate innocent defendants. One reason we have rules of civil procedure is to help lessen the danger that innocent defendants can be drained dry by unmeritorious litigation against them. And that is exactly what Section 230 is designed to do as well.An important thing to remember is that most of what people complain about when they complain about Section 230 are things that the First Amendment allows to happen. The First Amendment is likely to insulate platforms from liability in their users' content, and it's also likely to insulate them from liability for their moderation decisions. Section 230 helps drive those points home explicitly for providers of "interactive computer services" (which, it should be noted, include far more than just "big tech" platforms; they also include much smaller and non-commercial ICS providers as well, and even individual people), but even if there were no Section 230 the First Amendment would still be there to do the job of protecting platforms in this way. At least in theory.In practice, however, defendant platforms would first have to endure an onslaught of litigation and all its incumbent costs before the First Amendment could provide any useful benefit, which will likely be too little, too late for most if not all of them. The purpose of Section 230 is therefore to make sure those First Amendment rights can be real, and meaningful, and something that every sort of interactive computer service provider can be confident in exercising without having to fear being crushed by unconstitutional litigation if they do.What people calling for any change to Section 230 need to realize is how these changes will do nothing but open the floodgates to this sort of crushing litigation against so much that the Constitution is otherwise supposed to protect. It is a flood that will inevitably chill platforms by effectively denying them the protection their First Amendment rights were supposed to afford, and in the process also chill all the expressive user activity they currently feel safe to enable. It is not an outcome that any policymaker should be so eager to tempt; rather, it is something to studiously avoid. And the first step to avoiding it is to understand how these proposed changes will do nothing but invite it.

Read more here

---
posted at: 12:00am on 30-Dec-2020
path: /Policy | permalink | edit (requires password)
0 comments, click here to add the first
---
---
Girl Scouts Continuing To Fight Boy Scouts Of America Over Trademarks, Branding

Furnished content.


While Techdirt generally and myself more specifically tend to fall on the side of a more permissive philosophy when it comes to policing trademarks, there are certainly times when one entity or another crosses the line. As it happens, it seems somewhat common that those lines get crossed by parties that have themselves been quite aggressive in policing their own IP. When the Girl Scouts of America (GSA) sued the Boy Scouts of America in 2018 over the rebranding BSA went through after finally allowing girls to join, it was not difficult to see the GSA's side of things. Essentially, what was The Boy Scouts of America became simply Scouts BSA, which did away with the core gender distinction that drew a shiny line between the two organizations in the public sphere. GSA provided real world examples of confusion in the public, with stories of some families thinking or being told that BSA and GSA had merged, and others having intended on signing their daughters up for GSA and ending up in Scouts BSA.In the end, this ultimately was caused by the cavalier attitude Scouts BSA took to its rebranding. A moment's thought would immediately have brought these concerns to light, but Scouts BSA plowed ahead.And now that cavalier attitude appears to have continued, with GSA issuing another filing against BSA over further rebranding efforts its undertaken.
In its filing, the Girl Scouts said the Boy Scouts' marketing of expanded services for girls was "extraordinary and highly damaging to Girl Scouts" and had set off an "explosion of confusion.""As a result of Boy Scouts' infringement, parents have mistakenly enrolled their daughters in Boy Scouts thinking it was Girl Scouts," the lawyers said, adding that this never occurred before 2018.
At issue here are numerous instances of Scouts BSA groups either blurring the lines in recruitment advertisements, or outright creating confusion. In the cases that are less clear-cut, GSA alleges that Scouts BSA advertised recruitment referencing simply "scouting" or "scout me in" alongside images of young women. In the more clear instances of sowing confusion, Scouts BSA groups advertised "girl scouting", which seems like a fairly flagrant infringement of GSA's trademarks.And then there are some allegations that are nearly too brazen to believe.
The lawyers said Boy Scouts councils in Illinois acknowledging improperly using the Girl Scouts' slogan in Cub Scout recruiting materials and pictures of Girl Scouts to promote a Boy Scouts "Scouts Sign-Up Night!"They said a western Massachusetts Boy Scouts council posted a recruiting flyer on Facebook including a photograph of a girl depicted in her Girl Scouts Brownie uniform.Meanwhile, Ohio Boy Scouts used the Girl Scouts trademark to try to get a local newspaper to write an article, suggesting a storyline entitled "Boy and Girl Scouts Looking for Members" even though the recruitment involved only the Boy Scouts, the lawyers said.
This, again, from an organization that has a fairly clear track record as being quite aggressive in the enforcement of its own IP. Hell, back before the rebrand, the BSA lobbied Congress for its own special law to allow it to be an even bigger trademark bully.All of which is to say that it's very hard to be on Scouts BSA's side of any of this.

Read more here

---
posted at: 12:00am on 30-Dec-2020
path: /Policy | permalink | edit (requires password)
0 comments, click here to add the first
---
---
Content Moderation Case Study: Profanity Filter Causes Problems At Paleontology Conference (October 2020)

Furnished content.


Summary: With the COVID pandemic still in full force, the Society of Vertebrate Paleontology moved its annual meeting online. The event was due to run for an entire week, but early issues caused attendees and moderators to question the contents of the pre-packaged content filter provided by Convey Services, which operated the virtual meeting software.The effort to ensure followup Q&A sessions would be free of profanity and other disruptiveness went awry when terms commonly used by paleontologists got caught in the software's filter. While words like "pubic," "bone," or "hell" might be appropriately blocked elsewhere, the blocklisting of these words disrupted the conference the software was supposed to keep from being disrupted.
I would hope that actual swears or slurs would be censored, since paleontology is not a field that's immune to racist/sexist jerks, noted Brigid Christison, a masters' student in biology at Carleton University, in an email.[...]Words like 'bone,' 'pubic,' and 'stream' are frankly ridiculous to ban in a field where we regularly find pubic bones in streams, Christison said.
More problematically, attendees noted the software blocked "Wang" but left "Johnson" intact, despite both being sexual slang. This appeared to indicate some bias on the part of Convey's blocklist creators -- a bias that effectively erased a surname belonging to more than 90 million Chinese citizens.Decisions to be made by Convey:
Are generic ban lists effective enough in most situations to justify less content-specific alterations during more specialized use?
Given the global reach of the internet, is it still acceptable to block common surnames that can also be deployed as sexual slang?
Does providing separate keyword sets for different uses reduce the profitability of software sales and licenses?
Questions and policy implications to consider:
Do word ban lists raise many issues in more general use or are problems noticed more often when the software is deployed by entities that deal with specialized subject matter?
Does allowing licensees to alter keywords as needed eliminate some of the problems caused by non-specific ban lists?
Is shifting the cost of moderation to customers a solid business decision?
Resolution: The Society was able to alter the ban list to better fit the subject matter once the problem was noticed. It continued to edit the keywords provided by Convey, reducing the probability of overblocking as the week rolled on. Because the alterations could be made on the client side, disruption was minimal, if inadvertently comical.Originally posted to the Trust & Safety Foundation website.

Read more here

---
posted at: 12:01am on 29-Dec-2020
path: /Policy | permalink | edit (requires password)
0 comments, click here to add the first
---
---
Elsevier Wants To Stop Indian Medics, Students And Academics Accessing Knowledge The Only Way Most Of Them Can Afford: Via Sci-Hub And Libgen

Furnished content.


Last month Techdirt wrote about some ridiculous scaremongering from Elsevier against Sci-Hub, which the publisher claimed was a "security risk". Sci-Hub, with its 85 million academic papers, is an example of what are sometimes termed "shadow libraries". For many people around the world, especially in developing countries, such shadow libraries are very often the only way medics, students and academics can access journals whose elevated Western-level subscription prices are simply unaffordable for them. That fact makes a new attack by Elsevier, Wiley and the American Chemical Society against Sci-Hub and the similar Libgen shadow library particularly troubling. The Indian title The Wire has the details:
the publishing giants are demanding that Sci-Hub and Libgen be completely blocked in India through a so-called dynamic injunction. The publishers claim that they own exclusive rights to the manuscripts they have published, and that Sci-Hub and Libgen are engaged in violating various exclusive rights conferred on them under copyright law by providing free access to their copyrighted contents.
Techdirt readers will note the outrageous claim there: that these publishers "own exclusive rights to the manuscripts they have published". That's only true in the sense that most publishers force academics to hand over the copyright as a condition of being published. The publishers don't pay for that copyright, and contribute almost nothing to the final published paper save a little editing and formatting: manuscript review is carried out for free by other academics. And yet the publishers are demanding that Sci-Hub and Libgen should be blocked in India on this basis. Moreover, they want a "dynamic injunction":
That is, once a defendant's website is categorised as a "rogue website", the plaintiff won't have to go back to the judges to have any new domains blocked for sharing the same materials, and can simply get the injunction order extended with a request to the court's deputy registrar.
The legal action by publishers against shadow libraries is part of a broader offensive around the world, but there's a reason why they may face extra challenges in India -- over and above the fact that Sci-Hub and Libgen contain huge quantities of material that can unambiguously be shared quite legally. As Techdirt reported back in 2013, a group of Western publishers sued Delhi University over photocopied versions of academic textbooks. For many students in India, this was the only way they could afford such educational materials. In 2016, the Indian court ruled that "copyright is not an inevitable, divine, or natural right", and that photocopying textbooks is fair use.The parallels with the new suit against Sci-Hub and Libgen are clear. The latter are digital photocopy sites: they make available copies of educational material to students and researchers who could not otherwise afford access to this knowledge. The copies made by Sci-Hub and Libgen should be seen for what they are: fair use of material that was in any case largely created using public funds for the betterment of humanity, not to boost the bottom line of publishers with profit margins of 35-40%.Follow me @glynmoody on Twitter, Diaspora, or Mastodon.

Read more here

---
posted at: 12:01am on 29-Dec-2020
path: /Policy | permalink | edit (requires password)
0 comments, click here to add the first
---
---
This Week In Techdirt History: December 20th - 26th

Furnished content.


Five Years AgoThis week in 2015, while newly-leaked documents were exposing the US government's surveillance options, Hillary Clinton was nonsensically calling for an encryption "Manhattan Project" but not to produce a back door. Tom Cotton was also attacking Tim Cook and demonstrating profound ignorance, and was joined by Manhattan's Disctrict Attorney. Blackberry, apparently hoping to hasten its own demise, started arguing for greater cooperation with law enforcement. And yet, amidst all this, the government apparently didn't notice the irony in freaking out about an unauthorized backdoor discovered in Juniper firewall software.Ten Years AgoThis week in 2010, we wondered if journalists would face the same treatment as Julian Assange and why US publications were downplaying the significance of major leaks, while, in apparent anticipation of a leak, Bank of America started trying to block payments to Wikileaks, soon followed by Apple blocking the Wikileaks app. Meanwhile, we got a closer look and Homeland Security's terrible evidence for its recent domain seizures, and its affidavit that was riddled with errors that just got worse and worse.Fifteen Years AgoThis week in 2005, Senators were apparently undeterred by multiple court rulings on the unconstitutionality of video game bans, the FTC was cautiously optimistic about spam trends although the clock was ticking on Bill Gates's prediction that the problem of spam would be solved by early 2006, and Eliot Spitzer began an investigation into digital music price fixing. Sony's woes continued as Texas expanded its lawsuit to include MediaMax CDs and some of the parent company's own stores were failing to pull the rootkit CDs from shelves. And, as three men were facing charges for selling modified Xboxes, we wanted to know why modifying your own hardware is a federal crime.

Read more here

---
posted at: 12:00am on 26-Dec-2020
path: /Policy | permalink | edit (requires password)
0 comments, click here to add the first
---
---
Gaming Like It's 1925: The Third Annual Public Domain Game Jam Starts January 1st

Furnished content.



Sign up for the Public Domain Game Jam on itch.io »Lots of people will be exchanging gifts tomorrow, but we all get one on January 1st when new material enters the public domain in the US for the third year in a row — and, also for the third year in a row, we're hosting our public domain game jam, Gaming Like It's 1925. We're looking for designers of all stripes to create games using some of the works from 1925 that are running out of copyright protection in the new year, and offering prizes in a bunch of categories. We announced this one a bit early to give people time to make plans, and you can sign up on the jam page on itch.io before it officially launches on New Year's Day!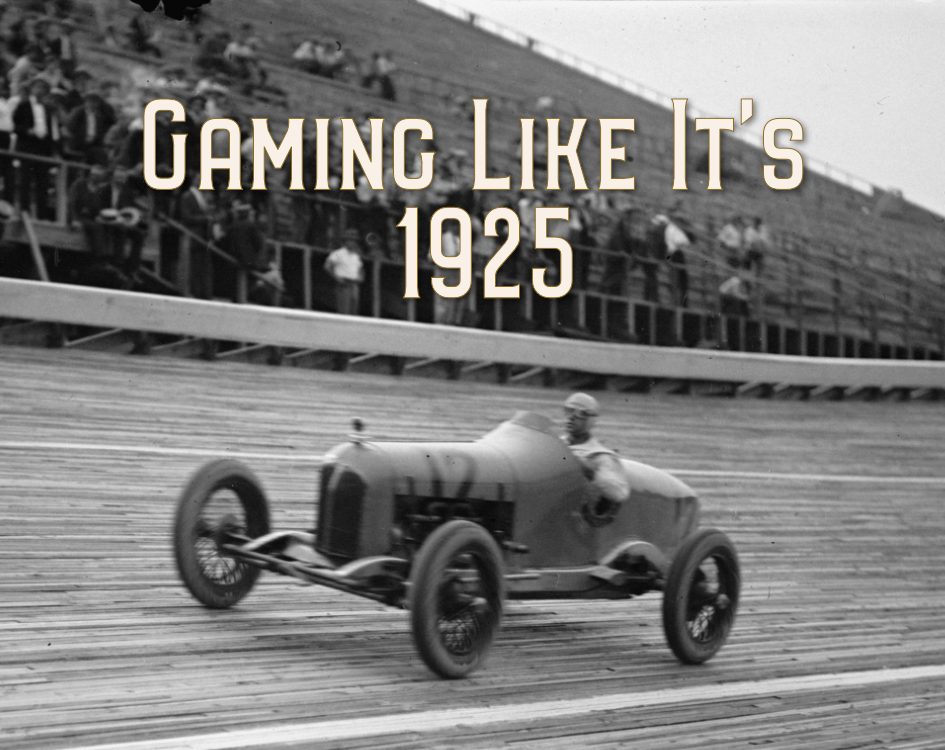 You may have heard about The Great Gatsby entering the public domain, but while it's one of the highest-profile 1925 works, it's not alone: works by Agatha Christie, Aldous Huxley, Ernest Hemingway, Virginia Woolf, Nol Coward, Zora Neale Hurston and more are joining it, along with films like Harold Lloyd's The Freshman and Charlie Chaplin's The Gold Rush — and that's not even mentioning the artworks and musical compositions. Our jam page has links to several lists of 1925 works including Duke University's always-excellent roundup.We're long-time believers in the value of a robust public domain and this game jam is all about showing the kinds of amazing new things that are created when old works are opened up. Get all the details on itch.io including complete rules, categories and prizes, and the list of judges — and get ready for January 1st when it's time to start gaming like it's 1925!

Sign up for the Public Domain Game Jam on itch.io »

Read more here



---
posted at: 12:00am on 25-Dec-2020
path: /Policy | permalink | edit (requires password)
0 comments, click here to add the first
---
---
Content Moderation Case Study: Using Copyright To Take Down A Transformative Criticism Video (2019)

Furnished content.


Summary: In the fall of 2019, talk show host Ellen Degeneres was criticized after being seen attending a professional football game with former President George W. Bush. Degeneres addressed the controversy on her show, saying she was invited by the Dallas Cowboys' owner, and also suggesting that she was friends with the former President Bush and that people should be kind to people they disagree with politically.Rafael Shimunov took the video of Degeneres giving her side of the controversy and transformed it so that the background showed disturbing images from the Iraq War which was started by President Bush. The clip used approximately half of the video that Ellen herself had posted to YouTube, with the only change being the replacement of the blue background. Soon after that video began to go viral on Twitter, Shimunov and others who had reposted it received notices saying that the video was taken down due to a copyright claim under the DMCA made by someone working for Degeneres' TV show.
Recipients of the takedown notice said that it appeared to be the work of a social media manager for the show and not an automated takedown.As the EFF noted in discussing the takedown, the DMCA requires that anyone filing a DMCA takedown notice take into account whether or not the content in question is covered by fair use, and there is little evidence the social media manager filing these notices did so.Decisions to be made by Twitter:
Is changing the background in the video transformative enough to make it fair use?
Should you consider that the images act as commentary on the content of the video?
How should Twitter deal with copyright holders who ignore fair use in issuing DMCA takedowns of videos?
Should Twitter re-enable such videos following public controversy?
Questions and policy implications to consider:
Should social media companies be responsible for judging if content subject to a takedown is covered by fair use?
Are the current rules regarding fair use and filing false takedown notices clear enough to stop such filings?
How should the law handle takedowns over content that is fair use?
Resolution: The story of the takedown got widespread press attention and Rafael Shimunov even put up an online petition asking Twitter to put the video back up. However, over a year later, at the time of writing this story, that video remains removed on Rafael's own Twitter feed, though it has been put back on others.
Originally posted on the Trust & Safety Foundation website.

Read more here

---
posted at: 12:00am on 24-Dec-2020
path: /Policy | permalink | edit (requires password)
0 comments, click here to add the first
---
---
Esports Milestone: Esports Becomes A Medal Event At The Asian Games

Furnished content.


While we've continued to cover the rise of esports as an emerging force in the competitive games marketplace, the rise in popularity and adoption of it have started to grow exponentially. Some of this has to do with the COVID-19 pandemic, with esports first taking the place of shut-down IRL sporting events and then cementing its position as a viewing spectacle almost perfectly designed to be consumed from home. But the fact is that the growth and rise of esports was occurring prior to the pandemic and was always going to continue its rise, with professional sports organizations jumping on board, and major marketing and apparel players in the sports world jumping in as well.But one major milestone that has eluded esports thus far has been to be included in major regional and international competitions. The Olympics, for instance, has reportedly considered adding esports to its games, but previously there has been a lot of shade thrown on the topic by IOC officials as well. That's why it's somewhat notable that the Asian Games in 2022 will feature esports as a medal event.
Organisers of the Asian Games that are expected to commence in Hangzhou, China in 2022 have announced that they will make esports as an official medal event, marking a historic moment in the field of competitive gaming.In case you were wondering that such an inclusion happened all of a sudden, it actually wasn't. In the previous Asian Games that were held in Jakarta in 2018, esports was included as a demonstration sport, featuring competition between six popular games -- Arena of Valor, Hearthstone, League of Legends, StarCraft II, Clash Royale and Pro Evolution Soccer 2018. At this event, China claimed two gold medals while Indonesia, South Korea, Japan and Hong Kong took one gold medal each.
In other words, while esports have had events in the Asian Games previously, this is essentially the codification for their inclusion by making them official medal events. This is notable in that the Olympics tends to incorporate the trend lines for what games to include from these smaller, regional international competitions. Does that mean we'll definitely see an Olympic medal esports event in 2024? No, not definitely.But the smart money would certainly be on seeing such events in the Olympics eventually, and likely in the near term, given the rising popularity of esports.

Read more here

---
posted at: 12:00am on 24-Dec-2020
path: /Policy | permalink | edit (requires password)
0 comments, click here to add the first
---
---
The Mystery Of The Copyright On Sherlock Holmes' Emotions Goes Unsolved Due To Settlement

Furnished content.


Since this past summer we have been writing about a bonkers lawsuit brought against the makers of a Netflix movie, Enola Holmes, by the Conan Doyle Estate. The stories of Sherlock Holmes are, of course, largely in the public domain now, although roughly 10 tales still haven't reached the expiration date of their copyright protection. The film does not tell any of those protected stories. Instead, it tells an original story, focused on Holmes' sister, Enola. To make its copyright claim, the Estate instead suggests that Enola Holmes shows a Sherlock who has feelings and empathy, among other details, and therefore runs afoul of the character copyright as Sherlock didn't show such features until those still-protected stories were written. Also, something about Sherlock developing a liking towards dogs. Yes, seriously.Well, Netflix moved to have the case dismissed, going in quite hard on the details of the Estate's claims. For starters, in Enola Holmes, um, no dogs. Added to that, the motion provides ample evidence of Sherlock having feelings and empathy prior to the protected works and that such ideas are not protectable anyway. The rest of us, meanwhile, waited patiently to see if the mystery of whether or not you could break copyright in this way could actually succeed in court.Sadly, we'll never know, as reportedly Netflix and the Estate have reached a settlement.
Is a more emotional Sherlock Holmes protected by copyright? Although that's dubious, the mystery remains technically unsolved as Netflix, Legendary Pictures, and others associated with Enola Holmes have come to a settlement with the Conan Doyle Estate. On Friday, the parties stipulated to dismissal of a lawsuit in New Mexico federal court.In response [to the suit], the producers blasted the suit as an "attempt to create a perpetual copyright," arguing in a motion to dismiss that generic concepts like warmth and kindness don't fall under protection.The Conan Doyle Estate never took the chance to respond. Undoubtedly, its negotiating leverage would be stronger having defeated a dismissal motion, but the heirs to the author surely have their reasons for taking whatever they could in settlement.
As per usual, the details of the settlement were not released publicly. And while I'm sure readers here are sick and tired of hearing me complain about such opaque settlements, it is immensely frustrating when we get questions about protectable copyright elements where it would be nice to have some clear court rulings to not get any. Given what the Estate was up against based on the merits of its attempt to create perpetual copyright, it's hard to imagine it made out particularly well in the settlement, but for now all we can do is guess.

Read more here

---
posted at: 12:00am on 23-Dec-2020
path: /Policy | permalink | edit (requires password)
0 comments, click here to add the first
---
---
Content Moderation Case Study: Xhamster, The 22nd Biggest Site On The Internet, Moderates Content Using Unpaid Volunteers (2020)

Furnished content.


Summary: Formed in 2007 and operated out of Limassol, Cyprus, xHamster has worked its way up to become the 20th most-visited site on the internet. The site boasts 10 million members and hundreds of millions of daily visitors despite being blocked by a number of governments around the world.Being in the pornography business poses unique moderation challenges. Not only do moderators deal with a flood of both amateur and professional submissions, they must take care to prevent the uploading of illegal content. This goes further than policing uploads for unauthorized distribution of copyrighted material. Moderators must also make decisions -- with facts not in their possession -- about the ages of performers in amateur videos to prevent being prosecuted for the distribution of child pornography.Given the stakes, users would expect a well-staffed moderation team trained in the difficult art of discerning performers' ages or at least given the authority to block uploads until information about performers is obtained from uploaders.Unfortunately, this does not appear to be the case. An undercover investigation by Vice shows one of the biggest sites on the internet has chosen to lower its costs by relying on an all-volunteer moderation team.
One member of the discussion is Holger, a user created by VICE News to infiltrate the content moderation team and observe its inner workings. Holger finds himself in a team of over 100 unpaid, voluntary workers called the Reviewers Club, which means he has partial control over which photos stay online and which are taken down.
Moderators are guided by a 480-page manual that explains what images and videos are permitted. The "Reviewers Club" then works its way through thousands of content submissions every day, making judgment calls on uploads in hopes of preventing illegal or forbidden content from going live on the site.Decisions to be made by xHamster:
Does relying on unpaid volunteers create unnecessary risks for the site?
Would paying moderators result in better moderation? Or would paid moderation result in only nominal gains that would not justify the extra expense?
As more revenge porn laws are created, does xHamster run the risk of violating more laws by turning over this job to volunteers who may personally find this content acceptable?
Questions and policy implications to consider:
Given the focus on child sexual abuse material by almost every government in the world, does the reliance on an all-volunteer moderation team given the impression xHamster doesn't care enough about preventing further abuse or distribution of illicit content?
Does asking content consumers to make judgment calls on uploads create new risks, like an uptick in uploads of borderline content that appeals to members of the volunteer staff?
Can the site justify the continued use of volunteer moderators given its assumed profitability and heavy internet traffic?
Resolution: Despite the site's popularity, xHamster has not made the move to paid moderation that does not involve site users whose personal preferences may result in unsound moderation decisions. The investigation performed by Vice shows some moderators are also content contributors, which raises more concerns about moderation decisions on borderline uploads.While xHamster informs users that all uploaded content requires the "written consent" of all performers, there's no evidence on hand that shows the site actually collects this information before approving uploads.Further skewing moderation efforts is the site's highly-unofficial "reward" program which grants "badges" to reviewers who review more content. The site's guidelines only forbid the worst forms of content, including "blood, violence, rape" and "crying" (if it's determined the crying is "real."). Underage content is similarly forbidden, but reviewers have admitted to Vice policing underage content is "impossible."Moderation decisions are backstopped by the site, which requires several "votes" from moderators before making a decision on uploaded content. The "democratic" process helps mitigate questionable decisions made by the volunteer staff, but it creates the possibility that illicit content may obtain enough votes to skirt the site's internal guidelines.Originally published on the Trust & Safety Foundation website.

Read more here

---
posted at: 12:00am on 23-Dec-2020
path: /Policy | permalink | edit (requires password)
0 comments, click here to add the first
---
---
Esports Milestone: The Philadelphia Eagles Become The First NFL Team To Dive Into Esports

Furnished content.


We've been talking about the growth of esports for some time here, in particular the way it has exploded in use since the pandemic first began. Still, for those of us watching the progress of esports, there are certain milestone markers you look for. Major sporting brands like Nike jumping into it is one, as is seeing the first esports company looking to be listed on a major stock exchange. But the real indicator that esports is now fully a thing is when major IRL sports leagues like the NHL, NASCAR, and MLB jump onto the bandwagon.Still, in some of those cases, this action was taken specifically to tide the public over during the severe lockdowns in the pandemic, which by-and-large shut down IRL sports. But with the Philadelphia Eagles deciding to be the NFL's first franchise to get into esports, it appears to be for the long haul.
The Philadelphia Eagles have named Esports Entertainment Group (EEG) as their official esports tournament provider, a first for a National Football League (NFL) franchise. The multi-year partnership will see EEG operate biannual competitions played on EA Sports' Madden NFL title, with the gaming-focused betting company utilising its Esports Gaming League platform.In addition, the deal sees the Eagles become an EEG shareholder. The firm was founded in 2008 and in its most recent financial filing it citied a significant uptick in its turnover, which it said had returned to pre-Covid levels.
Note: in the betting world, turnover is a good thing, as it refers to the amount of money being wagered and the amount of vig taken in by the betting platform. The notable part of this is the Eagles' decision to become a shareholder in EEG. That indicates that this isn't some short term play during the pandemic, which actually didn't shut down NFL football at all, but rather a long term play aimed at riding a wave of esports' popularity.And the benefits here are a two-way street. With this deal, EEG can make use of Eagles players to advertise its tournaments.
"We are thrilled to partner with the Philadelphia Eagles as they introduce their fans to the world of competitive esports gaming," said Grant Johnson, chief executive of EEG."The Eagles join a growing list of high-profile organisations that have chosen Esports Entertainment Group as their esports tournament provider, affording us an incredible opportunity to expand our brand reach within multiple large, dedicated fanbases and setting the stage for significant growth ahead. We intend to build on this momentum."
If there are still doubters out there that esports is going to become a major player in the sports entertainment market, it might be time to admit you were wrong.

Read more here

---
posted at: 12:00am on 22-Dec-2020
path: /Policy | permalink | edit (requires password)
0 comments, click here to add the first
---
---
Sheriff's Office Asks Court To Prevent A Different Gov't Agency From Releasing Records Related To The US Marshals' Killing Of An Antifa Activist

Furnished content.


A controversial shooting that resulted in another controversial shooting is generating even more controversy.Earlier this year, self-proclaimed antifa supporter Michael Reinoehl allegedly shot and killed far right counter-protester Aaron Danielson during a protest in Portland, Oregon. Reinoehl claimed the shooting was self-defense. Other witnesses claimed the shooting was unjustified. Neither assertion ever had a chance to be proven. Reinoehl was killed by US Marshals four days later -- an extrajudicial killing praised by President Trump as good and lawful.
"We sent in the U.S. Marshals for the killer, the man who killed the young man on the street. He shot him… just cold blooded killed him," Trump said. "Two and a half days went by, and I put out 'when are you going to go get him?' And the U.S. Marshals went in to get him, and they ended up in a gunfight."Trump called Reinoehl a "violent criminal" before suggesting that his extrajudicial killing was par for the course."This guy was a violent criminal, and the U.S. Marshals killed him," Trump said. "And I will tell you something — that's the way it has to be. There has to be retribution when you have crime like this."
The Thurston County Sheriff's Department was part of the Marshals' fugitive task force. According to the department's statements, the kill was a good one. Officers and Marshals claimed Reinoehl opened fire on the task force first. But there was no evidence of that at the time the department made these statements. A witness said Reinoehl fired first, but here's all the Sheriff had in terms of actual evidence:
Lt. Ray Brady of the Thurston County Sheriff's Department said investigators have not concluded whether Reinoehl fired any shots.
There could have been more corroboration of the officers' statements, but no officer felt compelled to document the scene.
Brady said he did not believe the officers involved in the shooting had body cameras or dashboard cameras on their vehicles.
Investigations of the shooting are ongoing. But the immediate aftermath featured both the Sheriff's Department and the US Marshals Service declaring the shoot justified.CJ Ciaramella of Reason isn't satisfied with the official statements. He went looking for documents about the shooting -- one that might clear up whether or not Reinoehl produced a gun or opened fire on officers. Contradictory statements by non-law enforcement witnesses indicate this may not be as clean as law enforcement is portraying it.But Ciaramella's request for records from the Washington Department of Corrections (which also had an officer on the Marshals' task force) is being blocked by an agency Ciaramella hasn't approached directly. Inserting itself into this open records request is the Thurston County Sheriff, which believes it has a right to prevent Ciaramella from obtaining records from a completely separate government agency.The Sheriff's request [PDF] for a restraining order blocking the release of shooting records claims the release of these records will undercut its own investigation by [checks filing] giving the public access to information the Sheriff may later demand from the Department of Corrections.
The likelihood is high that the records DOC intends to release contain facts or statements that may be relevant to the Sheriff's open investigation, and that could in turn undermine the Sheriff's investigation. Release of these records could also undermine the exemption that the Sheriff properly claimed. Additionally, the likelihood is high that the records DOC holds may, even if redacted, contain information that the Sheriff's investigation team is prohibited from seeing until its own investigation is complete; and the likelihood is high that such information could make its way back to the Sheriff's investigation team if DOC releases its records before the Sheriff completes its investigation. Therefore, Thurston County Sheriff's Office brings this action to preserve the integrity of its investigation and of its claimed exemption under RCW 42.56.240(1), as well as to ensure its efforts to meet its obligations under WAC 139-12-030 are not thwarted.
A cynical reading of this attempted intervention suggests the information held by the DOC isn't completely exculpatory and -- if that information becomes public -- will make it difficult for the Thurston County Sheriff to clear the officers it's investigating. That may also turn out to be the most accurate reading. But we'll have to wait a bit longer. The restraining order has been granted [PDF]... but not with all of the Sheriff's assertions intact.Here's the pertinent part of the order, with the judge's modifications of the Sheriff's request in [brackets].
A temporary restraining order is appropriate as it appears that disclosure of certain information requested by CJ Ciaramella concerning records related to an open and active homicide investigation led by Thurston County Sheriff's Office (the Reinoehl incident) is [may be] exempt from disclosure under RCW 42.56.240(1), the non-disclosure of such records is [likely] essential to effective law enforcement, and disclosure would [likely] irreparably harm vital government functions…
This buys the Thurston County Sheriff a bit more time. The order is in effect until early next year, when the Sheriff will have to try to talk the court into delaying this release even longer. That it's decided to insert itself into this case suggests it already has some idea it's not going to like what's in the documents it's trying to keep from being released. This "clean" shoot may turn out to be anything but.

Read more here

---
posted at: 12:00am on 22-Dec-2020
path: /Policy | permalink | edit (requires password)
0 comments, click here to add the first
---
---
This Week In Techdirt History: December 13th - 19th

Furnished content.


Five Years AgoThis week in 2015, the clueless press was still letting itself get played and suggesting that encryption played a role in the San Bernardino attacks, while congress was dropping all pretense and turning CISA into a full-on surveillance bill, which they then crammed into the must-pass government funding bill (which also included some other nonsense). It got support of confused congressmen and a promise-breaking White House then — despite being terrible for privacy — it predictably passed.Ten Years AgoThis week in 2010, the clueless press was playing the mark for a different scam and continuing to rely on bogus research about file sharing, but the main source of panic and confusion on the scene was still Wikileaks, and we argued America's reaction was doing far more harm than the leaks themselves and was probably just about overhyping online threats to pass new laws. The Congressional Research Service was pointing out the obstacles to criminally charging Assange and complaining about being blocked from accessing Wikileaks itself by the panicked government (and the Air Force went further the same week, blocking access to news sites reporting on Wikileaks as well), and the staff of Columbia Jounralism School was warning the president that prosecuting Wikileaks would set a dangerous precedent. But the government decided to look into the possibility of CFAA charges anyway. There was a slight bit of uplifting and surprising news though, when congressional hearings on Wikileaks turned out to be not entirely stupid.Fifteen Years AgoThis week in 2005, an emerging conversation about traffic shaping was paving the way for a net neutrality fight, with the most worrying aspect being that FCC chairman Kevin Martin was apparently prepared to give the telcos everything they wanted. Congress was doing its own kowtowing, this time to Hollywood, and serving up exactly the legislation the entertainment industry wanted, while the music business was getting mad at Apple for the DRM it had a huge hand in pushing for — and we talked about how copy protection stalls innovation. HarperCollins was spending a lot of money to scan its own books for no obvious reason beyond spiting Google, the MPAA was suing someone for sharing movies it couldn't actually find on his computer, and one band was dealing with Sony's DRM failure by sending their fans burned replacement CDs with no copy protection.

Read more here

---
posted at: 12:00am on 20-Dec-2020
path: /Policy | permalink | edit (requires password)
0 comments, click here to add the first
---
---
Content Moderation Case Studies: Copyright Claims On White Noise (2018)

Furnished content.


Summary: Every platform hosting user generated content these days is pretty much required (usually by law) to have policies in place to deal with copyright-infringing material. However, not all content on these platforms is covered by copyright, and that can potentially lead to complications, since policies are often built off of the assumption that everything must be covered by some form of copyright.
Australia-based music technologist Sebastian Tomczak, who has a PhD in computer generated music, created from scratch a 10 hour low level white noise recording, which he placed on YouTube. He created the file himself, then made a video version of it, and posted it to YouTube. In early 2018, he discovered that there had been five separate copyright claims on the video from four separate copyright holders.Each of the claims argued that other videos of white noise held the copyright on white noise, and that Tomczak's video infringed on their own. Amusingly, each claim designates which short segment of the 10 hour video infringes on their own work -- even though the entire 10 hours is literally the same white noise.None of the claims demanded that Tomczak's video be taken down, but rather sought to monetize it under YouTube's ContentID offering, which allows copyright holders to leave up videos they claim are infringing but divert any advertising revenue to the copyright holder.Somewhat incredibly, one copyright holder claims that Tomczak's video infringes on two separate videos of their own, both of which also offer white noise.
One company involved - Catapult Distribution - say that Tomczak's composition infringes on the copyrights of White Noise Sleep Therapy, a client selling the title Majestic Ocean Waves. It also manages to do the same for the company's Soothing Baby Sleep title. The other complaints come from Merlin Symphonic Distribution and Dig Dis for similar works .
It appears that all of the claims were automated claims, using various services that scan videos for similarities. However, it does not appear that any of those services first check if the originating videos actually involve a valid copyright in the first place. Instead, they often are based on an entire account, and just search for any similar videos, whether or not there is a valid copyright.Decisions to be made by YouTube:
Is white noise even covered by copyright?
Should the platform allow users to claim the monetization rights on other similar videos in which there is no valid copyright?
If there are multiple copyright claims (and monetization claims) on the same video, how is it determined who has the rights and who gets to monetize?
Should automated systems be allowed to make copyright claims without any regard to actual copyright status?
Questions and policy implications to consider:
If copyright laws and policies are built on the assumption that every piece of content is covered by copyright, how should internet websites deal with situations in which there does not appear to be a valid copyright?
What are the long term implications of automated systems that do not involve any actual lawyers or experts reviewing either copyright takedown or monetization requests?
Resolution: Tomczak seemed to find the situation more amusing than anything else and noted that he'd received a few similar notices in the past. He expected that after contesting these claims, YouTube would likely drop them:
In any of the cases where I think a given claim would be an issue, I would dispute it by saying I could either prove that I have made the work, have the original materials that generated the work, or could show enough of the components included in the work to prove originality. This has always been successful for me and I hope it will be in this case as well.
Indeed, a few days after he contested the claims (and those claims received widespread press attention), YouTube did release all of the claims on the white noise video. Tomczak has separately argued that this case -- even with the final outcome -- suggests that parts of the system need to change.
"Hopefully cases like these with the white noise, which shows how sort of broken their copyright system is, can shed some light on it or get YouTube to think about changing their system," he said.
Originally posted on the Trust & Safety Foundation website.

Read more here

---
posted at: 12:00am on 19-Dec-2020
path: /Policy | permalink | edit (requires password)
0 comments, click here to add the first
---
---
Lemonade Beats Deutsche Telekom In French Court Over Use Of The Color Magenta

Furnished content.


Last year we wrote about a New York insurance company called Lemonade being forced by a German court to cease using the color pink/magenta in its branding in Germany after a dispute with Deutsche Telekom, parent company of T-Mobile. See, DT has a long, long history of using insane trademarks its been granted for the color magenta to go after all kinds of other companies, whether they're actually using that same color or not, and regardless of whether they compete in the same marketplace or not. While Lemonade complied with the court, it then took two further steps. First, it released a Chrome browser extension that strips the color pink out of, well, everything in the user's browser. This was coupled with a #FreeThePink PR campaign. And the, for added measure, Lemonade set out in various European courts to invalidate any claim DT might have to the trademark for the color in the field of financial services.Well, the first resolution of one of those cases is out and it's a full win for Lemonade. Note that much of the text in the quotes below is from a press release, but the factual aspects of it still stand.
Deutsche Telekom has owned the French trademark on the color pink, or magenta, in the field of financial services (known as 'class 36') since it registered this color-mark 25 years ago. No longer. In a ruling issued on December 15, 2020, French authorities found that "there is no evidence of genuine use of this mark for the contested services" by Deutsche Telekom, confirming that "the owner of the contested mark should therefore be deprived of his rights.""The French decision hopefully signals a turning point in the battle to stop trademark trolling by Deutsche Telekom and T-Mobile," said Daniel Schreiber, Lemonade CEO and cofounder. "In recent years DT has banned the use of pink by a technology blog in the US, an aspiring watchmaker seeking crowd-funding on Indiegogo, an invoice processor in Holland, a nine person IT shop in England. That's nuts. When they tried to extend their monopoly over pink to the insurance industry, we felt it was time to fight back. If some brainiac at Deutsche Telekom had invented the color, their possessiveness would make sense. Absent that, the company's actions just smack of corporate bully tactics, where legions of lawyers attempt to hog natural resources – in this case a primary color - that rightfully belong to everyone."
Again, press releases quoting their own subjects in this case, but the points still stand. What's notable about this is two things. First, DT has gotten away with its bullying over the color magenta, largely successfully, chiefly because nobody ever fights back. As Schreiber notes above, this represents a very rare pushback instead. And, perhaps more importantly, Lemonade also notes that it's going to pursue this in other European markets as well.The whole thing is monumentally dumb on the part of DT. To wield a trademark in an industry in which they do not participate in order to smack around small companies over the use of an extremely common color has nothing to do with how trademark laws are supposed to work. If ever there were a trademark bully crying out to get the tables turned on it, it sure is this one. And it's nice to see Lemonade has gotten its first win.

Read more here

---
posted at: 12:00am on 19-Dec-2020
path: /Policy | permalink | edit (requires password)
0 comments, click here to add the first
---
---
CD Projekt Red Heaps Bullshit Via Tweet After Removing Game To Appease China

Furnished content.


One of the more delightful oddities of 2018, a year that was at least a zillion times better than this one, was the emergence of Chinese President Xi's razor-thin skin when it comes to being compared to Winnie the Pooh. This all got spotlighted here in America when John Oliver dove into Chinese political leadership, mentioning the Winnie the Pooh thing, and got his name and HBO's site effectively banned from the Chinese internet. It's all rather funny until you realize both that this is a symptom of the horrifying restrictions on freedom the Chinese government has put in place and when you consider that the subsequent two-plus years has seen China supercharge its own thin-skin and exert pressure on spineless Western companies to do its censoring for it. All of the sudden, the laughter falls away.Which brings us to GOG, the video game online store run by CD Projekt Red. At 4am on December 16th, Red Candle Games, makers of the well reviewed horror video game Devotion announced on Twitter that the game would be published to GOG on December 18th. By 9:14am the same day, GOG announced that the game in fact would not be released on GOG, citing "messages from gamers."

Just so everyone is clear, that tweet is bullshit. Unless, that is, the gamers being referenced are devoted gamers that also happen to work for the Chinese government. See, Devotion has something of a history, specifically because of the whole President Xi and Winnie the Pooh thing.
Devotion is considered one of the finest horror games of the past decade, but it has proved a controversial one. Following its release in the spring of 2019, Devotion was found to contain an unflattering reference to China's president, Xi Jinping. The discovery sparked an outcry among Chinese players, leading to the withdrawal of Chinese distributors, the closure of Red Candle's account on Weibo, one of China's largest social media platforms, and the removal of the game from Steam in China.Red Candle, which is based in Taiwan, has apologised at length for what it says was a placeholder asset, accidentally transferred to the final release. These comments were not enough to stem the backlash, however, and a week after sale, the developer pulled the game from Steam in all territories to perform unspecified fixes. It never returned.
It is unclear at the time of this writing whether the Xi dig, previously blamed laughably on a stock asset mistake, was in the version to be released by GOG. Still, given the previous freak-out by the Chinese government over the game, that may not even matter. What is clear, however, is that GOG and CD Projekt Red is facing swift backlash over its decision to deplatform the game, its pathetic attempt to hide the reason behind that deplatforming, and for generally shitting the bed on this whole issue.

And there's plenty more after that.What's obvious is just what a self-own this is on the part of GOG and CD Projekt Red. GOG didn't have to work out a deal to publish Devotion on its store, but it did. Once it did, it didn't have to bow at the altar of Chinese censorship, but it did. Once it did that, GOG didn't have to try to obfuscate its reason for doing so in a way that treated its own customers as though they were massive idiots, but it did.And now it has a backlash on its hands, all of its own making.

Read more here

---
posted at: 12:00am on 18-Dec-2020
path: /Policy | permalink | edit (requires password)
0 comments, click here to add the first
---
---
Embarrassing: New Antitrust Suit Against Google Confuses WhatsApp Encrypted Backup Option With Giving Google A Backdoor

Furnished content.


Look, I get the fact that people are concerned about big technology companies. I'm very concerned about big technology companies too, and think it's important that we figure out ways to build more competition, and to get away from reliance on many of these companies. But the way in which so many assume that antitrust is the only way to get there is problematic. And it's even more problematic when the antitrust lawsuits they file seem to be mostly based on misunderstanding or misrepresenting certain things with totally innocuous explanations. That keeps happening.The DOJ's antitrust lawsuit against Google is embarrassingly weak, and seems to confuse who has market power (e.g., claiming that Google paying billions to Apple is some sort of proof of its own dominance). The FTC and nearly all states' antitrust suits against Facebook are fundamentally stronger than the DOJ's case against Google, but still, astoundingly weak in terms of actual evidence of antitrust violations.This week, there are two new entrants. One lawsuit was just announced today, and we'll explore that one later, but yesterday, Texas Attorney General Ken Paxton, who was one of the earliest Attorney Generals who spoke out in favor of going after Google, has now done so, with a an interesting antitrust lawsuit against the company, done with the support of 9 other states, all with Republican Attorneys General. Notably, some of the states (though not all) also signed onto the DOJ's antitrust lawsuit.This lawsuit takes a different approach from the DOJ's lawsuit, which focused on the market for general search services and search advertising. This one focuses on general display advertising. And maybe there's an argument that Google is doing something bad in how it handles the display advertising market. Indeed, some of the complaint (though heavily redacted), suggests some potentially sketchy behavior on the part of Google, to block competition in the ads space. If that's proven, that would be bad, and it would be good if the lawsuit forced Google to change those practices and enable more competition.There's also a heavily redacted section, that hints strongly that Google and Facebook worked out some sort of agreement to keep Facebook from competing as directly with (and undercutting the pricing of) Google's display ads business. And that does sound like a potentially huge deal -- one that very well might truly be anticompetitive. But the details and what's redacted are important.It would be great if the lawsuit focused on things like those two points. But it also includes other things that seem to suggest a near total and fundamental misunderstanding of how technology works, which does not provide much confidence that the Attorneys General know what they're talking about in the other parts. Notably, there's this scary bit that started making the rounds on Twitter, with people asking what the fuck was going on:
Google also has violated users' privacy in other egregious ways when doing so isconvenient for Google. For instance, shortly after Facebook acquired WhatsApp, in 2015,Facebook signed an exclusive agreement with Google, granting Google access to millions ofAmericans' end-to-end encrypted WhatsApp messages, photos, videos, and audio files.
That raised many eyebrows, because, if true, that's huge news. Most of the details here are redacted as well, but the complaint calls this a "fundamental breach of privacy." But, this seems like a giant misunderstanding by the lawyers who wrote the lawsuit. What they appear to be referencing is a deal from 2015 in which Google allowed WhatsApp users to easily back up their encrypted data to Google Drive. That's a useful feature, and not at all nefarious. The content is still encrypted, so Google doesn't get access to anything more than the encrypted blob. Google even has this integration as a Google Cloud case study.That's not exactly the behavior of a company that has a nefarious deal to snoop on everyone's WhatsApp messages. Notably, that integration is a totally voluntary opt-in feature that is really useful. It lets you restore your WhatsApp if you're switching phones, or just make sure you don't lose all your messages if you lose or break your phone. It's a good thing -- not some evil attack on privacy, as the lawsuit suggests.There is some more redacted content around this, suggesting that Facebook shared some kind of information with Google that it shouldn't have, but the non-redacted parts seem to misunderstand the technology, which seems problematic. It also seems emblematic of lawyers looking to twist anything against the company, rather than looking for actual violations.As for the rest, much of it seems to misunderstand the ad market. In particular there's a long discussion on header bidding, and how Google did not like header bidding and wanted to kill it:
Finally, Google wanted to eliminate header bidding to foreclose any competition withits publisher ad server monopoly. The companies involved with header bidding would have afoothold on a key function of Google's ad server: routing a publishers' inventory to exchanges.With that, a major header bidding player like Amazon or Facebook was well-positioned toeventually compete directly with Google's monopoly ad server. Without control over publishers'inventory, Google would lose the ability to block exchange competition and tilt trading to Google.
I'm a publisher. And, every freaking day, we get approached by some new online ad firm that wants us to sign up to use their ads because of their use of header bidding. There must be hundreds of ad providers now offering header bidding. Honestly, as a publisher, at this point, it's almost impossible to put ads on your site that don't make use of header bidding.If the all powerful Google set out to quash header bidding, holy crumb, did it fail.There are elements (again, too much redacted) in the complaint that do seem concerning. And if the end result of this lawsuit is to force Google to play more fair with display ads, that would be a good thing. So I'd be happy if that were the result here. But I'm concerned by what appears to be a clumsy misunderstanding of the technology, and the status of the advertising market today.

Read more here

---
posted at: 12:00am on 18-Dec-2020
path: /Policy | permalink | edit (requires password)
0 comments, click here to add the first
---
---
Content Moderation Case Study: Vimeo Moderates Uploads Of 'Commercial-Use' Videos Using Unclear Guidelines (2009)

Furnished content.


Summary: Vimeo, the video-hosting website created by CollegeHumor's parent company in 2004, has always presented itself as a destination for creators who wished to free themselves from YouTube's limitations and aggressive monetization. Vimeo remains ad-free, supporting itself with subscription fees.Other efforts were made to distance Vimeo from YouTube. Its fairly aggressive content policy forbade plenty of things that were acceptable on Google's platform, including videos promoting commercial services.
The terms of service didn't explicitly forbid content that related to commercial services but were not attempts to sell services directly to other Vimeo users, but user experience consultant Paul Boag found his videos targeted by Vimeo and given a week to move them to another hosting service. While some videos of Boag's rode the edge of the terms of service ban on commercial videos, others provided nothing more than marketing advice or reviews of browser plugins.At that point, Vimeo also banned the embedding of hosted content on sites that also served up ads. Unfortunately for Boag, his own site contained ads, making it a violation of the terms of service to embed his own videos on his own site. And this rule wasn't set in stone: Vimeo rather unhelpfully clarified it did allow embedding on some sites with ads, but it was a decision only Vimeo could make.
Vimeo players cannot appear on domains running ads, its a decision we made in the beginning and have been going back and forth with allowing or disallowing it, but so far we cannot allow it unless it is with one of our partners.
Decisions to be made by Vimeo:
Does distinguishing the service from YouTube with more onerous restrictions on content ultimately lower moderation costs by attracting a user base that self-selects?
Is the risk of losing paid users an acceptable tradeoff for preventing Vimeo from "devolving" into just another YouTube-like service?
Is making judgment calls on "commercial-use content" possible to do fairly when it appears to mainly be based on subjective calls by moderators?
Is Vimeo large enough to comfortably absorb any damage to its reputation or user goodwill when its moderation decisions affect content that doesn't actually violate its policies?
Questions and policy implications to consider:
Would allowing users to pay to upload commercial-use videos move the platform closer to the competitors Vimeo has tried to distance itself from?
Would a transparent and open challenge process help Vimeo avoid losing paying users?
Resolution: Paul Boag's videos were removed and Boag chose to use a different platform to host his content, rather than continue to struggle with Vimeo's unclear content policies.A few years later, Vimeo changed course and began allowing Pro users to upload content that was considered a violation of its terms of service in 2009. The restrictions on commercial-use content have since been rolled back even further, forbidding users from posting only certain kinds of commercial-use content:
We do not allow content that promotes:


Illegal schemes (like Pyramid/Ponzi schemes)
Businesses that promise wealth with little or no effort
Unregistered securities offerings (absent a legal basis)
Illegal products or services
Products or services (even if legal) using deceptive marketing practices
In addition, users may not use Vimeo.com's messaging capabilities for unsolicited direct marketing purposes.
Originally posted on the Trust & Safety Foundation website.

Read more here

---
posted at: 12:00am on 17-Dec-2020
path: /Policy | permalink | edit (requires password)
0 comments, click here to add the first
---
---
NY Gov. Andrew Cuomo Signs Law Banning Sale Of Confederate Flags That Will Absolutely Get Nullified

Furnished content.


Let's be clear: that fact that there are people all over America that for any reason would want to display the Confederate battle flag is monumentally stupid. For starters, the flag is the symbol of a rebellion launched over southern states' desire to own other people. Don't give me the "states rights" argument; it's entirely invalid, unless the states right you're talking about is slavery. On top of that, the Confederacy, you know... lost. Proudly displaying the symbol of loserdom is both hilarious and befuddling.Now that that's out of the way, entirely too often the folks who abhor the Confederate flag participate in a massive over-reaction to it. We saw this after Dylann Roof proved just how evil humanity can be in shooting up a historical African American church, with far too many people and companies focusing on displays of the flag, as though that were the real issue.And now, in a move far more disappointing, Andrew Cuomo has signed into law a ban in New York State on the sale of the Confederate flag and other "symbols of hate" on public property.
"This country faces a pervasive, growing attitude of intolerance and hate—what I have referred to in the body politic as an American cancer," he wrote. "By limiting the display and sale of the confederate flag, Nazi swastika and other symbols of hatred from being displayed or sold on state property, including the state fairgrounds, this will help safeguard New Yorkers from the fear-installing effects of these abhorrent symbols."Cuomo noted that "certain technical changes are necessary" to make sure the ban is compliant with the First Amendment, which protects free expression—including the expression of hateful ideas.
Should it not be obvious, it would be hard to state how performative and stupid this all is. This law will not survive a First Amendment challenge. There is no ground on which free speech is compatible with a law banning private persons from selling expressive symbols on public land. A whole lot of people are pointing to Germany's prohibition on Nazi imagery and symbols, as though that country's protection of free speech means that such prohibitions are compatible with free speech. They aren't. At all. We might want to say that Germany by and large has free speech, but that law is an exception to the rule, not evidence of it.And Cuomo, who reportedly has his eyes on being Biden's Attorney General, most definitely knows better than this. And even beyond that, it's worth noting that this bill is a complete mess, somehow managing to be too broad and too ineffectual to have the desired effect.
It prohibits the sale of "symbols of hate," which it defines as "including, but not limited, to symbols of white supremacy, neo-Nazi ideology, or the battle flag of the Confederacy." Keep in mind that we live in a world where some people think the OK hand gesture is a white supremacist signal, and the New York Human Rights Commission has been particularly inclined to over-interpret the government's mandate to ban things. This is not a recipe for restraint.The bill also exempts museums, books, and "educational purposes" in general, which provides wild interpretive leeway. And the aforementioned fairgrounds provision applies to private actors on public property, which is almost certainly unconstitutional. In 2008, the Supreme Court ruled 8–1 that a notorious hate group, the Westboro Baptist Church, could stand on public property and shout obscenities near the funerals of military service members. There's little question that the First Amendment broadly protects hateful speech on public property.
And, to reiterate, Cuomo absolutely knows this law is going to get struck down one way or another. This is all pure theater for the cameras, the kind of performative woke-ism that is the exact opposite of small-L liberalism.So why bother doing this at all?

Read more here

---
posted at: 12:00am on 17-Dec-2020
path: /Policy | permalink | edit (requires password)
0 comments, click here to add the first
---
---
French Film Company Somehow Trademarks 'Planet', Goes After Environmental NGOs For Using The Word

Furnished content.


We cover a great many ridiculous and infuriating trademark disputes here, but it's always the disputes around overly broad terms that never should have been trademarked to begin with that are the most frustrating. And that most irritating of those is when we get into geographic terms that never should be locked up by any single company or entity. Examples in the past have included companies fighting over who gets to use the name of their home city of "Detroit", or when grocer Iceland Foods got so aggressive in its own trademark enforcement that the -- checks notes -- nation of Iceland had to seek to revoke the company's EU trademark registration.While it should be self-evident how antithetical to the purpose of trademark laws are to even approve of these kinds of marks, I will say that I didn't see it coming that a company at some point would attempt to play trademark bully over the "planet."
Powerful French entertainment company Canal Plus trademarked the term in France, but environmental groups are pushing back, saying they should be allowed to use the word "planet" to promote their projects to save it. Multiple cases are under examination by France's intellectual property regulator INPI, including one coming to a head this week.Canal Plus argues that the groups' use of the terms "planete" in French, or "planet" in English, for marketing purposes violates its trademarks, registered to protect its Planete TV channels that showcase nature documentaries.
That this dispute is even a thing raises questions. Why in the world (heh) would any trademark office approve a mark solely on the word "planet". Such a registration violates all kinds of rules and norms, explicit and otherwise. Geographic terms are supposed to have a high bar for trademark approval. Single word marks not inherently creative typically do as well. And, when trademarks for either are approved, they are typically done so in very narrow terms. That EUIPO somehow managed to approve a trademark that caused a film company to think it can sue or bully NGOs focused on environmental issues for using the word for the rock we all live on together should ring as absurd to anyone who finds out about it.Certainly it did to those on the other end of Canal Plus' bullying, as they seemed to think the whole thing was either a joke or attempt at fraud.
The head of environmental group Planete Amazone, Gert-Peter Bruch, thought it was a hoax when he first received a mail from Canal Plus claiming ownership of the planet brand. The group plans to release a documentary in February about the destruction of the Amazon forest and activists' fight to try to prevent it. Bruch tried to register a trademark for the name of his group before the release of the movie, which is called "Terra Libre" and was made largely by volunteers."I honestly thought it was a fake at the beginning. I received an email from Canal Plus and I didn't dare open the attachment because I thought it was a virus. So I called them to ask them whether their legal affairs department tried to contact me, they said yes," Bruch told The Associated Press. "I read the letter with astonishment," he said. "They were saying, 'You don't have the right to protect this brand (Planete Amazone), we are opposing it.'"
Bruch wasn't the only one. What Canal Plus tends to argue in all of its threat letters is that public confusion could arise since the nature of each entity's goods is similar to Canal Plus'. The company consists of a film and television studio and cable network that has put out movies such as Basic Instinct and The Pianist. What any of that has to do with environmental work is anyone's guess, though perhaps part of the issue is that these NGOs are putting out films about saving the planet, sometimes using that term in titles and marketing. Still, all of that is a far cry from any real concern for customer confusion.But, as we often note, trademark bullying tends to work. Bruch's organization is hammering out a deal with Canal Plus in an effort to keep using the word "planet." That shouldn't have to occur, but it is. Other groups are waiting on a ruling from the French National Intellectual Property Institute in the hopes that someone somewhere will be sane about all of this.If not, I guess Canal Plus gets to solely use the word "planet" on its small part of the planet. Again, if that is how this shakes out, it's about as crazy as it gets.

Read more here

---
posted at: 12:00am on 16-Dec-2020
path: /Policy | permalink | edit (requires password)
0 comments, click here to add the first
---
---
Trump Appoints Unqualified Guy Who Hates Section 230 To Top Justice Department Role

Furnished content.


In 2018, we wrote about a law professor named Adam Candeub, who was one of the lawyers for white supremacist Jared Taylor, suing Twitter in a doomed lawsuit for kicking him off its platform. I had a confusing email exchange with Candeub which I wrote about in that piece, which suggested that he was either unaware of Section 230 at the time he filed the lawsuit, or simply confused about the long list of decisions around 230 that made the lawsuit an obvious loser (which is what happened). Candeub and his co-counsel were very angry about my article, and insisted that their alternative interpretation of Section 230 would win the day.Since being proven wrong, Candeub has spent a tremendous amount of energy trying to twist and torture Section 230 interpretations into his own belief of what they should be. Back in May, Candeub was hired by the Trump administration to be deputy assistant secretary, where he helped guide Trump's ridiculolus executive order on 230 a few weeks later. It recently came out that he, and new FCC commissioner Nathan Simington, abused their government jobs to try to get Fox News to attack Section 230, telling a producer of Fox News host Laura Ingraham's show that doing so may help get Trump and down-ballot Republicans elected in the fall.In normal times, federal government officials are supposed to represent everyone, and not just their own political party. They are not supposed to engage in campaigning or electioneering on the public's dime, and they certainly aren't supposed to be working with the press to help elect their own party. Yet, that's exactly what Candeub and Simington did. In response, Simington got his FCC commissionership (despite basically no relevant telecom law experience) and Candeub... has now been promoted to a senior level Justice Department job:
Adam Candeub, the acting head of Commerce's National Telecommunications and Information Administration, has been named deputy associate attorney general starting Monday, according to two officials and a third person familiar with the matter, who requested anonymity to discuss the plans. The political appointment does not require congressional confirmation.
The concern, as noted in Politico, is that he's going to use the remaining month in office to cause problems for the internet:
Candeub has played a central role in carrying out Trump's executive order targeting social media companies like Twitter and Facebook over allegations they censor conservative viewpoints. The executive order asked federal agencies, including the Federal Communications Commission, to narrow the scope of a crucial set of liability protections that shield online companies from lawsuits over the user content they host. One of Candeub's advisers at the NTIA, Nathan Simington, was confirmed last week to a five-year term as an FCC commissioner.Trump has taken increasing aim at the legal shield, a 1996 law known as Section 230, in the twilight of presidency, including vowing to veto a must-pass defense spending bill that overwhelmingly sailed through both the House and Senate because it does not repeal the protections. And he's rallied his allies across federal agencies and in Congress against the law, which has been widely credited with enabling the creation of today's thriving online industry.Candeub, who first joined NTIA earlier this year, has a long history of bashing the social media giants over allegations of an anti-conservative bias. In 2018, Candeub represented a white nationalist in a lawsuit against Twitter alleging the social network censored him.
The article further notes that in writing the NTIA's petition to the FCC (in response to the executive order that he helped craft), Candeub worked closely with the DOJ, which has itself continued to attack Section 230 (despite the fact that Section 230 has an exemption for any federal criminal laws, and thus does not impact the DOJ at all):
Candeub actively consulted with the Justice Department during this summer's efforts to draft the administration's social media petition to the FCC. He also ran draft copy by White House adviser James Sherk, according to emails obtained by POLITICO through a Freedom of Information Act request.I'm feeling heavy breathing, Candeub wrote in one July 13 email pressing DOJ counsel Lauren Willard and DOJ's Chris Grieco for feedback on the petition, citing pressure from Sherk.
It's not clear what Candeub can do in the month he has left, but it certainly is alarming that he's been put in this position. He has shown over his few months in office that he has no interest in representing the American people as a public servant, but rather in trying to twist a law that stymied a high profile lawsuit he was involved in, and he's implicated in an email to try to do that twisting to help his political allies. There is no way he should be in any government role, let alone a powerful one at the Justice Department.

Read more here

---
posted at: 12:00am on 16-Dec-2020
path: /Policy | permalink | edit (requires password)
0 comments, click here to add the first
---
---
Two Studies Show Giving Military Gear To Cops Doesn't Result In Lower Crime Rates

Furnished content.


One of President Trump's main goals while in office was to roll back anything his predecessor had put in place. One of his earliest executive orders removed the (minimal) restrictions Barack Obama had placed on the Defense Department's 1033 program. This program allowed local law enforcement agencies to acquire military gear at almost zero cost -- something that had been used and abused for years until the sight of an armored vehicle rolling up on protesters in Ferguson, Missouri proved to be a bit too much for Americans and their Congressional representatives.Trump's reopening of the 1033 program was based on a couple of factors: his all-encompassing love of all things law enforcement and some dubious research that claimed giving cops access to war gear actually reduced crime.That was the point made by then-Attorney General Jeff Sessions ahead of the rollback.
President Trump is serious about this mission. He is doing all he can to restore law and order and support our police across America. And that is why, today, I am here to announce that President Trump is issuing an executive order that will make it easier to protect yourselves and your communities. He is rescinding restrictions from the prior administration that limited your agencies' ability to get equipment through federal programs, including life saving gear like Kevlar vests and helmets and first responder and rescue equipment like what they're using in Texas right now.[...]Those restrictions went too far. We will not put superficial concerns above public safety.
Those "superficial concerns" included genuine concerns that deploying war gear against US citizens tends to make officers think they're soldiers in a war zone, rather than public servants who need a solid relationship with those they serve to make meaningful changes that reduce crime and increase public safety.The push for more distribution of military gear was backed by a study by the American Economic Association, which claimed law enforcement agencies that utilized the 1033 program were more effective at lowering crime rates. That data has now been examined by two other sets of researchers, and the conclusions they've reached contradict the AEA's findings.
When Emory scholars read the studies, they noticed statistical flaws in the analysis. They set out to rigorously test those two previous studies' claims by replicating them. They utilized the same 2014 NPR data and applied the studies' same methods of analysis.What immediately got the attention of the Emory scholars was that the studies were doing analysis at the county level, not the municipal level (i.e., the individual jurisdictions of cities). So, there wasn't a way to directly compare which local agencies received SME and their specific crime rates. That's because the federal government only reported the 1033 Program data at the county level.
Fortunately, there was more data available now to double-check the claims made by these earlier studies. Obama's 1033 program reforms mandated more reporting on acquisition, which gave these researchers more to work with. The granular detail missing from the first studies was included in the second examination.
It was only after Emory used the new, agency-level data in analysis that they determined the SME didn't reduce crime."It crystalizes so many of the concerns and claims both pro and con about policing in the U.S. It raises the matter of funding the police and how do we provide resources to the police — through money or giving them equipment. It raises the matter of police militarization — that the police look and act like they are soldiers at war against citizens," [Associate Professor Michael] Owens says. "And it raises questions about efficiency — costs and benefits."
It's not just Emory researchers arriving at this conclusion. A simultaneously-released study by the University of Michigan professor Kenneth Lowande says the same thing:
I use 3.8 million archived inventory records to estimate the magnitude of sources of bias in existing studies of the 1033 Program. I show that most variation in militarization comes from previously unobserved sources, which implies that studies that show crime-reduction benefits are unreliable. I then leverage recent policy changes to evaluate the effect of military equipment: the Obama Administration recalled property under Executive Order 13688, which resulted in a forced demilitarization of several hundred departments. Difference-in-difference estimates of agencies that retained similar equipment show negligible or undetectable impacts on violent crime or officer safety.
Of course, these studies have drawn some criticism. Law enforcement officials -- who've performed no research of their own -- dispute these findings.
"This is just a symptom of the larger defund the police movement and this has turned political," retired police Sgt. Betsy Brantner Smith, a spokesperson for the nonprofit National Police Association, which educates the public on policing in America, told ABC News. "Obama took it away, Trump gave it back, and now we'll probably see Biden take it away again so that they can say, 'I took this away from the big bad police.'"
Wow. What a thoughtful counterpoint. On one hand, we have data showing handing cops military hand-me-downs doesn't reduce crime. On the other hand, we have a police union rep claiming math is politicized. At least the other police union rep quoted in piece makes a better point while still disputing the findings.
Patrick Yoes, national president of the Fraternal Order of Police, the world's largest organization of sworn law enforcement officers, also slammed the two studies as "convoluted logic.""It has never been the contention of the FOP that surplus military equipment prevents crime, but rather that such equipment plays a critical role in protecting police officers and citizens in life-threatening situations such as active shooters at large, civil disturbances, and natural disasters."
But do cops really need war gear to make them safer? Crime rates in most of the country are still at historic lows. Officer safety remains at an all-time high. This last decade has been the safest time in history to be a cop and yet complaints like these are always offered up anytime someone points out the flaws in their logic.So, military gear given to cops doesn't reduce crime. And it likely doesn't make officers much safer than they are already. What it does do is cultivate a warrior mindset that harms law enforcement's relationship with the public. And maybe that's all law enforcement really wants: more distance between them and those they've declared war on.

Read more here

---
posted at: 12:01am on 15-Dec-2020
path: /Policy | permalink | edit (requires password)
0 comments, click here to add the first
---
---
Owner of 'Derby Pie' Trademark Sues Newspaper For Using The Term, Publishing Recipe

Furnished content.


Long-time Techdirt readers may recall that the "Derby Pie", a notable desert sold in Kentucky chiefly around the time of The Kentucky Derby, has been the previous subject of trademark issues. Way back in 2013, the EFF posted a special recipe for its "mean-spirited censorship pie" after Kern's Kitchen, headed by Alan Rupp, went on a threat blitz against a bunch of blogs for posting their own recipes for "derby pie". Rupp has a trademark on the term, see, and seems to think that trademark means that he is in universal control of anyone using it for their own recipes, regardless of whether those recipe posts cause any customer confusion, are used in actual commerce, or generally violate the other aspects of trademark protection statutes. He's wrong about that, of course, but his threats are often met with shivering compliance.But Rupp took this to a whole new level when he filed a trademark suit in 2018 against the Louisville Courier-Journal, a newspaper, for both posting its own Derby Pie recipe and for mentioning that other bakeries had derby pie products. The court promptly dismissed the lawsuit.
U.S. District Judge Rebecca Jennings, an appointee of President Donald Trump, dismissed Rupp's complaint in March and ruled the newspaper had used the term in a "non-trademark" fashion.Jennings called Rupp's complaint "skeletal," finding he failed to establish a plausible claim that a consumer would think the newspaper asserted ownership of the mark or itself was a manufacturer of Derby Pie.
In other words, there was no chance for customer confusion because, well, The LCJ is a damned newspaper. As to mentioning that other bakeries had products that existed, the LCJ reporting on that factual occurrence had nothing to do with trademark law and is protected First Amendment speech.But rather than admitting how absurd this all was and slinking away, Rupp instead appealed the ruling. At this point, Rupp's legal team is asserting that dismissal at the pleading stage was incorrect, as courts are supposed to give deference to plaintiffs at that stage. Which is true, except in cases when the case has little to no chance of succeeding, which is certainly the case here. The LCJ itself responded, pointing out that First Amendment is a thing.
Attorney Michael Abate argued on behalf of the Courier-Journal and told the panel there is "no conceivable basis" for a trademark infringement claim, but also pointed out the newspaper's speech is protected under the First Amendment."We're talking about news stories that are plainly protected under the First Amendment.
Add to that the non-commercial nature of the article's recipe (the newspaper isn't selling pies or the recipe itself), the lack of monetary harm to Rupp, and the fact that these attacks are on news coverage and you have a, ahem, recipe for a failed lawsuit. Rupp possibly should be going after other bakeries using his trademark, but not a newspaper.A panel of judges is currently reviewing all of this, but one expects this appeal will be tossed as quickly as the original lawsuit.

Read more here

---
posted at: 12:01am on 15-Dec-2020
path: /Policy | permalink | edit (requires password)
0 comments, click here to add the first
---
---
This Week In Techdirt History: December 6th - 12th

Furnished content.


Five Years AgoThis week in 2015, the confluence of the Paris attack, the San Bernardino attack, and the rise of ISIS created a perfect storm for the anti-encryption, pro-surveillance crowd. President Obama was hinting at asking Silicon Valley to magically block terrorists from using tech products, while Hillary Clinton was doubling down on her attacks on the tech industry and mocking free speech online in the exact same way Donald Trump was — while Mitch McConnell was promising to offer up whatever bill the president wanted to ban encryption, Dianne Feinstein was bringing back a bill that would force internet providers to report on "suspicious" behavior by customers and teaming up with James Comey to mislead people about encryption, and Michael McCaul was proposing a commission to "force" encryption backdoors. Even a former FCC commissioner was getting in the game, idiotically claiming that net neutrality helps ISIS. In France, law enforcement released a "wish list" of draconian measures including banning open WiFi, which got at least a tiny bit of pushback from the Prime Minister — while Spain brought in a new law allowing widespread surveillance, and Kazakhstan was breaking the internet with an all-out war on encryption.Ten Years AgoToday there's a lot of controversy around Visa and MasterCard blocking Pornhub, but this same week in 2010 the exact same conversation was going on around Wikileaks. The week kicked off with PayPal cutting off payments, a Swiss bank found a technicality that allowed it to freeze the site's bank account, then Mastercard blocked any payment systems that work with Wikileaks, and were soon joined by Visa (I wonder if that had anything to do with its most recent leak). But attempts to kill Wikileaks were just contributing to its spread, and the government was contradicting itself in its panicked attempts to internally block the site, or just doing really dumb things like blocking any site with Wikileaks in the title, and making extremely silly requests like the State Department asking Wikileaks to "return" the leaked cables (ironically around the same time it was hosting World Press Freedom Day).Fifteen Years AgoThis week in 2005, big telcos were doing their usual thing and freaking out about competition, even going so far as to punish New Orleans for offering free wifi in the wake of Hurricane Katrina, or just completely contradicting themselves on fiber optic broadband, which they hate when municipalities try to offer it but which they are happy to sell themselves. Sony's DRM woes were far from over, with yet another security vulnerability found in one of their products, as well as a vulnerability in the patch the company issued to fix it. The recording industry was showing it would never be happy no matter what Kazaa did, and really going hard on its new obsession — unauthorized song lyrics — by attacking an app that displays them and even calling for people who host them to be thrown in jail.

Read more here

---
posted at: 12:00am on 13-Dec-2020
path: /Policy | permalink | edit (requires password)
0 comments, click here to add the first
---
---
Content Moderation Case Study: Facebook's AI Continues To Struggle With Identifying Nudity (2020)

Furnished content.


Summary: Since its inception, Facebook has attempted to be more "family-friendly" than other social media services. Its hardline stance on nudity, however, has often proved problematic, as its AI (and its human moderators) have flagged accounts for harmless images and/or failed to consider context when removing images or locking accounts.The latest example of Facebook's AI failing to properly moderate nudity involves garden vegetables. A seed business in Newfoundland, Canada was notified its image of onions had been removed for violating the terms of service. Its picture of onions apparently set off the auto-moderation, which flagged the image for containing "products with overtly sexual positioning." A follow-up message noted the picture of a handful of onions in a wicker basket was "sexually suggestive."
Facebook's nudity policy has been inconsistent since its inception. Male breasts are treated differently than female breasts, resulting in some questionable decisions by the platform. Its policy has also caused problems for definitively non-sexual content, like photos and other content posted by breastfeeding groups and breast cancer awareness videos. In this case, the round shape and flesh tones of the onions appear to have tricked the AI into thinking garden vegetables were overtly sexual content, showing the AI still has a lot to learn about human anatomy and sexual positioning.Decisions to be made by Facebook:
Should more automated nudity/sexual content decisions be backstopped by human moderators?
Is the possibility of over-blocking worth the reduction in labor costs?
Is over-blocking preferable to under-blocking when it comes to moderating content?
Is Facebook large enough to comfortably absorb any damage to its reputation or user goodwill when its moderation decisions affect content that doesn't actually violate its policies?
Is it even possible for a platform of Facebook's size to accurately moderate content and/or provide better options for challenging content removals?
Questions and policy implications to consider:
Is the handling of nudity in accordance with the United States' more historically Puritianical views really the best way to moderate content submitted by users all over the world?
Would it be more useful to users is content were hidden -- but not deleted -- when it appears to violate Facebook's terms of service, allowing posters and readers to access the content if they choose to after being notified of its potential violation?
Would a more transparent appeals process allow for quicker reversals of incorrect moderation decisions?
Resolution: The seed company's ad was reinstated shortly after Facebook moderators were informed of the mistake. A statement from the company raised at least one more question as its spokesperson did not clarify exactly what the AI thought the onions actually were, leaving users to speculate what the spokesperson meant, as well as how the AI would react to future posts it mistook for, "well, you know."
"We use automated technology to keep nudity off our apps," wrote Meg Sinclair, Facebook Canada's head of communications. "But sometimes it doesn't know a walla walla onion from a, well, you know. We restored the ad and are sorry for the business' trouble."
Originally posted at the Trust & Safety Foundation website.

Read more here

---
posted at: 12:00am on 12-Dec-2020
path: /Policy | permalink | edit (requires password)
0 comments, click here to add the first
---
---
Cyberpunk 2077's Stream-Safe Setting Option For Its Music Failed To Keep Streamers Safe

Furnished content.


In November, as we were finally coming to the day when CD Projekt Red's newest opus, Cyberpunk 2077, was going to be released to the world, we wrote about how the developer had included a setting for the game specifically to keep streamers safe from copyright strikes. Essentially, the setting was meant to strip out all licensed music from the game and replace it with music that wouldn't land streamers in copyright jail while doing let's-plays. On the one hand, it was nice to see a developer so in favor of having its games streamed do this sort of thing. On the other hand, the fact that CD Projekt Red had to do so showed both what a failure Amazon/Twitch and the like have been at supporting their streamers through music licensing deals and, more importantly, what a hellscape copyright enforcement has become that all of this was even necessary.Well, as it turns out, that hellscape is so complete that even the game's stream-safe setting failed to keep streamers safe.
The developer first warned potential streamers on Wednesday, before Cyberpunk 2077 officially launched in all regions, that a certain song (CDPR didn't say which one) during the game's "Braindance" sequences might trigger a Digital Millennium Copyright Act strike. That's even if you're using the specific in-game setting designed to toggle off copyrighted music for this exact reason.But now CDPR says that the issue may be larger than it first realized, and it's now advising streamers turn off in-game music entirely due to "additional instances in the game which might put a DMCA strike on your channel." CDPR says a fix is on the way, but it's not an ideal situation to have to disable all music (both copyrighted and original tracks) when streaming the game just to avoid tripping the automated detection systems that protect copyrighted works.
This is all immensely stupid. I'm sure some out there will want to blame the developer for this, with suggestions that it didn't roll out its stream-safe music setting well enough. But that's dumb. CD Projekt Red is trying to navigate this idiotic minefield, but because of the failings of streaming platforms combined with the absurdly strict culture of the music industry, it's very, very difficult to pull off.Wouldn't it be easier if we all just admitted that hearing music, licensed or otherwise, playing in the soundtrack of a game being streamed isn't a damned threat or replacement for the actual original music? Nobody was going to out to buy "Track X" from iTunes only to hear it on a let's-play and decide instead not to. That isn't a thing.Instead, we have this absurd reality to deal with.

Read more here

---
posted at: 12:00am on 12-Dec-2020
path: /Policy | permalink | edit (requires password)
0 comments, click here to add the first
---
---
Nintendo Hates You: DMCA Takedowns Of Game Music Continue While Nintendo Offers No Legit Way To Listen

Furnished content.


Well, it's been a measurable amount of time, so we have yet another example of Nintendo doing the Nintendo, which is best described as depriving its fans of ways to celebrate their fandom via intellectual property enforcement while also offering no alternative route for said fans. Whether it's stripping some of the creative fun out of its Animal Kingdom game, nuking fan-made games of Nintendo properties like some kind of IP-version of Missile Command, or just generally being as IP protectionist as possible, it seems that Nintendo chooses restrictive enforcement over creative methods for granting fans permission to be fans at every turn.You will recall that Nintendo is currently embroiled in a controversy, having first disallowed a Smash Bros. tournament that had to go remote over the use of a mod that made remote tournaments possible with the game, followed by rescinding the broadcast ability of a Splatoon 2 tournament almost certainly just because several teams chose team-names that were protests of its Smash tournament actions. The backlash over those actions have been fairly universal, which may explain why Nintendo is now retreating to older, more familiar methods for pissing people off: DMCAing music from its beloved games.
Now, they've come under fire yet again for taking down YouTube videos with music from Super Mario 64, Ocarina of Time, and Mario Kart Wii. It's nothing new. Nintendo has been doing it for years, and they're well within their rights to. GilvaSunner is a YouTuber known for uploading soundtracks from video games, mostly Nintendo. Understandably, he's had many videos taken down over the years due to copyright claims. In 2019, he posted a tweet that said, "Game over." It includes a screenshot with emails from YouTube telling him that some videos had been blocked due to copyright claims. However, he didn't specifically mention it was Nintendo.Now, more than a year later, he followed up on his initial tweet with an update. More videos have been taken down over copyright claims. He specifically mentioned it was Nintendo JP, although it cannot be seen in the screenshots.
He's not the only one, of course. Again, I will point out that Nintendo absolutely can do this. It's within their rights. But they don't have to. There are plenty of methods by which it could offer an inexpensive license for people to portray its game music if it wanted to. Or, given that this is copyright and not trademark law we're talking about, Nintendo could simply ignore all of this, as they selectively have throughout the years. The post goes on to note that reactions to these takedowns among Nintendo fans are mixed, which is understandable.But it seems like fans are also finally beginning to ask the right questions.
Either way, the consensus is that this whole predicament has a simple solution. Nintendo needs to make the music from their game soundtracks more readily available and in a legal way."Please put your soundtracks on Spotify and/or other music streaming services," said GilvaSunner. "Others have already seen the light, when will you?" It's a sentiment that others share.
And thus we have the crux of how Nintendo does the Nintendo. The company patrols and controls its intellectual property with a fervor normally reserved for cult followers, but refuses to offer the legitimate -- and lucrative! -- methods for fans to enjoy that intellectual property.Nintendo, whatever else I might want to say about the company, makes great products. And great art! Being restrictive on the IP side while also being restrictive over where that art is enjoyed is immensely frustrating, both to me and the real, true fans of the company's work.

Read more here

---
posted at: 12:00am on 11-Dec-2020
path: /Policy | permalink | edit (requires password)
0 comments, click here to add the first
---
---
Tillis Release Details Of His Felony Streaming Bill; A Weird Gift To Hollywood At The Expense Of Taxpayers

Furnished content.


Earlier today, we wrote about reports detailing the latest attempt to push through a bill to make streaming copyright-covered works online a possible felony, this time being pushed by Senator Thom Tillis, who wanted to attach it to the federal spending omnibus bill. As we noted, Tillis was pushing back on some of the criticism, saying that the bill is very narrowly tailored and wouldn't be used to criminalize random people. Of course, the response to that is twofold: (1) if this is the case, why haven't you released the text and (2) why are you shoving it onto a must-pass funding bill without any of the normal debate and discussion?This afternoon Tillis dealt with the first part of this by finally releasing the text of the bill. And he's somewhat correct in noting that the bill is narrowly tailored. That doesn't make it good or necessary. The key bit is this:
PROHIBITED ACT.It shall be unlawful to willfully, and for purposes of commercial advantage or private financial gain, offer or provide to the public a digital transmission service that

''(1) is primarily designed or provided for thepurpose of publicly performing works protected under title 17 by means of a digital transmission without the authority of the copyright owner or the law;''(2) has no commercially significant purpose or use other than to publicly perform works protected under title 17 by means of a digital transmission without the authority of the copyright owner or the law; or''(3) is intentionally marketed by or at the direction of that person to promote its use in publicly performing works protected under title 17 by means of a digital transmission without the authority of the copyright owner or the law.
So, the argument is that the "narrow" tailoring here is such that it only applies to websites, not users, if that site is "primarily" engaged in streaming unlicensed copyright-covered works, has no significant purpose other than that, and intentionally markets itself as such.And, to Tillis' credit, this is much more narrowly tailored than previous such bills. It still doesn't explain why the text is only just being released now or (more importantly) why this has to be added to a must-pass Christmas Tree government funding bill.To some extent, the thinking behind this bill is that it's focused on a very specific set of circumstances. There have been websites out there that stream content they host, and those already faced felony charges for the hosting -- but this seems to extend that to sites that stream the content that is hosted elsewhere. Of course, there is a much bigger question of why is this a criminal issue in the first place? It is yet another example of Hollywood trying to pass off what should be a civil issue, where the movie studios and record labels have every right and ability to sue these companies in court, and turn them into an issue that the US taxpayer now has to deal with? It's basically a giant subsidy to Hollywood, taking a private dispute and putting it on the public dime.As Public Knowledge says in its response to the bill's release, "we do not see the need for further criminal penalties for copyright infringement." Indeed.The end result is that this bill is not as horrific as past felony streaming bills, and is, in fact, narrowly tailored. However, that does not change the fact that moving copyright issues away from civil disputes to be handled by copyright holders, to the federal government, is something that we should not support. Indeed, it should be seen as somewhat odd that a Trump-supporting Republican, who claims to be for keeping government out of business, is directly subsidizing Hollywood by having the federal government and US taxpayers take over their own civil legal dispute by turning them into criminal issues.And, more importantly, none of this explains why the bill should be released at the last moment, and then dumped into the must-pass federal spending bill. It's a bad idea. If Tillis really thinks this bill is good and necessary, he should have to defend it as such through the regular process bills go through.

Read more here

---
posted at: 12:00am on 11-Dec-2020
path: /Policy | permalink | edit (requires password)
0 comments, click here to add the first
---
---
Nintendo Plays 'Control Inception', Cancelling Splatoon Broadcast After Teams Protest Canceling Smash Bros. Tourney

Furnished content.


If you're one of what I assume are zillions of folks who come here for my rants about Nintendo, I owe you an apology. While I'm usually pretty good about bringing you every instance of Nintendo doing the Nintendo all over itself and its fans, one such instance from last month slipped through the cracks. The Big House is a high profile Super Smash Bros. tournament series and host. Unfortunately, Nintendo shut down what was supposed to be the latest tournament and broadcast of The Big House via a C&D notice. At issue appears to be the use of a mod called "slippi", a fan-made mod that basically unbroke the nearly two decades old game when it came to online play. Without getting too technical, the mod simply made the game perform well over internet connections, whereas it was previously essentially unplayable. Given that The Big House tournament was rendered virtual this year due to you-all-know-what, the mod was essential to running the tournament. From Nintendo:
Unfortunately, the upcoming Big House tournament announced plans to host an online tournament for Super Smash Bros. Melee that requires use of illegally copied versions of the game in conjunction with a mod called 'Slippi' during their online event. Nintendo therefore contacted the tournament organizers to ask them to stop. They refused, leaving Nintendo no choice but to step in to protect its intellectual property and brands. Nintendo cannot condone or allow piracy of its intellectual property.
Which is a misleading statement at best. While The Big House confirmed most of those details, it's also true that digitizing one's own video game collection is not "illegal copying". Unless Nintendo has reason to think players in the tournament were simply pirating the game, which would be insane, given the high profile nature of the tourney, that part of its statement is nonsense.Nintendo does, however, meticulously control its image, how its games are broadcast, and any modifications to its games, a la the slippi mod.And, apparently, it may also play authoritarian when it comes to how the players of its games choose to express their displeasure at Nintendo's actions. That's the speculation, given that just this past weekend, Nintendo pulled the broadcast for a Splatoon 2 tournament that was notable pretty much solely because a healthy chunk of the participating teams chose team names protesting the cancellation of The Big House.
Word of an issue broke to the public at large on Saturday evening when a gamer who goes by the name Slimy Tweeted that "the Splatoon community, in support of the Smash community, has 30% of the top teams in this weekend's Spl2 NA Open with Team names in support of Melee and Smash." They then noted that Nintendo then canceled plans to livestream the event. The tweet went viral.Was it really the existence of team names such as InC #FreeMelee, Melee Nation, and #FreeMelee 227 that made Nintendo drop the stream? The company isn't saying and hasn't responded to Kotaku's requests for comments.
Notably, when gaming sites asked Nintendo whether this was the reason, the company responded: "La, la, la, I can't heeeeaar you!" Battlefy, the company hosting the event on Nintendo's behalf, issued a vague statement saying the broadcast had to be cancelled due to "unexpected executional challenges." Few in the Splatoon community appeared to believe this.A fan-run streaming organization, however, had no issues taking over... and taking a shot at Nintendo at the same time, with more clever naming of this replacement tournament.
On Sunday morning, EndGameTV, a fan-run Splatoon and Smash streaming organization not connected to Nintendo, announced that the group, with the help of fans, would hold its own Splatoon 2 finals. The event would be called "The Squid House" a direct reference to The Big House. The Splatoon 2 teams who were supposed to play that day in the official Nintendo event dropped out of the tournament just hours before they were supposed to play, leading to the event not being held. On the Battlefy page for the event, the top four section seems to have been removed.The Squid House competition, which was organized overnight, was held as planned on December 6, with team FTWaveDash winning the event and the prize pool of $25,000, which had been raised by fans during the tournament. The competition also raised over $3,000 for charity. According to Slimy, The Squid House prize pool was the largest seen in any western-held Splatoon 2 tournament.
And so, in an effort simply to play Grand Moff Tarkin and squeeze its fist around its own community, Nintendo instead allowed a fan-run streaming site to put on what might be the most successful Splatoon 2 tournament in our hemisphere. Success, it would seem, just not Nintendo's.

Read more here

---
posted at: 12:00am on 10-Dec-2020
path: /Policy | permalink | edit (requires password)
0 comments, click here to add the first
---
---
Content Moderation Case Study: Scammers Targeting Scrabble Chat (2020)

Furnished content.


Summary: In the spring of 2020, Mattel and Hasbro announced that the official mobile version of the game Scrabble would no longer be the game produced by Electronic Arts, but rather a new game called Scrabble Go created by a company called Scopely. The change drew the ire of fans (who have even started a petition for the old game to be brought back) for taking what had been a fairly standard mobile version of the popular word game, and introducing a new, flashier version that had some additional gamification incentives and put the focus on playing against others, rather than the computer as was typical in the previous game.
This also introduced a new feature: chat. Since players are playing against other human beings, Scopely decided to add a chat feature, but apparently did not consider how such features may be regularly abused. In the months since Scrabble Go launched, there have been many reports of so-called romance scammers trying to reach out to people via Scrabble Go's chat feature.Multiple reports of these kinds of approaches started appearing in various forums, with some examples of the scammers being quite persistent. At least in Australia, consumer protection officials noted that they have received multiple complaints of romance scammers approaching them via Scrabble Go. One woman in the UK noted that she has been approached by such scammers two to three times every week.After three months of complaints, Scopely announced that it was rolling out an update that would allow players to mute the chat function.Decisions to be made by Scopely:
Does a mobile Scrabble game need a chat feature?
If scammers are bothering players so often is the game better off without it?
How will chat be monitored? Is there a program in place to catch and stop scammers?
Are there other tools to limit the abuse of the chat feature?
Should the default be that chat is open to all or should it be opt-in?
Questions and policy implications to consider:
Any system that allows for person-to-person communication can be abused. How should companies looking to add useful features take this into account?
How do you weigh the pros and cons of features like chat when comparing their usefulness for engagement against their trust-and-safety risks?
Resolution: A few months after launch, Scopely updated the app to allow players to mute the chat entirely. As complaints remained, it has also added an ability to only connect to friends you already know on Facebook or via your contacts (if you agree to upload your contacts to the service), effectively sandboxing the chat to only users the player has some connection with.The company has also added the ability to report a chat if the user feels it is inappropriate.Finally, to address the broader complaints about the game, Scopely introduced a classic mode to focus more on the traditional game, rather than all the bells and whistles of the full Scrabble Go.Originally posted at the Trust & Safety Foundation website.

Read more here

---
posted at: 12:00am on 10-Dec-2020
path: /Policy | permalink | edit (requires password)
0 comments, click here to add the first
---
---
Trump Makes It Official: He's Going To Pull Military Funding, Because Congress Won't Kill The Open Internet

Furnished content.


There were some questions as to whether or not Trump would actually go through with his threat to veto the National Defense Authorization Act, which has been passed and signed into law every year for the past six decades, but it appears that is the case. The Office of Management and Budget (OMB) has officially notified Congress that Trump is vetoing the NDAA... because they refuse to kill off the open internet.

The letter it sent to Congress is... just completely disconnected from reality.
The Administration recognizes the importance of the National Defense Authorization Act (NDAA) to our national security. Unfortunately, this conference report fails to include critical national security measures, includes provisions that fail to respect our veterans and our military's history, and contradicts efforts by this Administration to put America first in our national security and foreign policy actions. Therefore, the Administration strongly opposes passage of the conference report to Accompany H.R. 6395.
There are three key complaints he raises in the letter. (1) The NDAA doesn't completely repeal Section 230 of the Communications Act (which has nothing to do with the military). (2) That it allows for the renaming of bases that were named after the Confederacy and (3) that it limits his ability to scream "national emergency" and use those claims as a reason to steal money from the military to build his stupid wall (as he's been doing).The 230 bit is particularly stupid:
Despite bipartisan calls for addressing Section 230 of the Communications Decency Act, this bill fails to make any meaningful changes to that provision.
Um, yes, because it's got literally nothing to do with the military or the purpose of the NDAA. There is no reason to include anything related to 230 in the NDAA and multiple elected officials have explained that to Trump. But he wants to throw one of his temper tantrums instead.
Section 230 facilitates the spread of disinformation online and is a serious threat to our national security and election integrity. It should be repealed.
So he's finally expressed some rationalization for how 230 impacts national security, but he's wrong. The 1st Amendment is why disinformation can spread online and taking away 230 won't change that. And, I should note that one of the biggest vectors of disinformation that is spread online is... the President himself. Especially over the last month. And, I'd argue that the President has also been the biggest threat to election integrity.It's Section 230 that has enabled many experts to speak out and show how the nonsense and disinformation that Trump and his cronies are spewing is inaccurate.As for the claim about renaming bases named after Confederate Army officials, it's difficult to see how that is failing "to respect our veterans and our military's history." Remember, the Confederacy fought against the US military. You'd think it would be more respectful to our veterans not to have them serve from bases named after an army that fought against us. But Trump's gotta Trump.Republicans in Congress now have a choice. They've been hinting that they'll override a Trump veto, and now is the time for them to stand up and make it clear that's exactly what they'll do.

Read more here

---
posted at: 12:00am on 09-Dec-2020
path: /Policy | permalink | edit (requires password)
---
---
Techdirt Podcast Episode 265: The Future Of US Broadband

Furnished content.




The pandemic and associated lockdowns have underlined the incredible importance of broadband, and the many problems with it in America. This week, we're joined by Dane Jasper, CEO of Sonic — Mike's ISP, and one with a reputation for treating its customers well and speaking out against bad broadband policy and regulation — for an insider perspective on what's happening with US broadband in 2020, and where it might be going next.Follow the Techdirt Podcast on Soundcloud, subscribe via iTunes or Google Play, or grab the RSS feed. You can also keep up with all the latest episodes right here on Techdirt.

Read more here

---
posted at: 12:00am on 09-Dec-2020
path: /Policy | permalink | edit (requires password)
0 comments, click here to add the first
---
---
Florida State Police Raid Home Of COVID Whistleblower, Point Guns At Her & Her Family, Seize All Her Computer Equipment

Furnished content.


This is insane. Earlier this year, we wrote about Rebekah Jones, the data scientist working for Florida, who put together that state's COVID-19 database (that had received widespread praise), and who was fired by the state for her failure to fake the data to make it look like Florida was handling the pandemic better than it actually was. Governor Ron DeSantis had made it clear he wanted data showing good results in order to justify reopening the state.As Jones herself explained after being fired:
I was asked by DOH leadership to manually change numbers. This was a week before the reopening plan officially kicked off into phase one. I was asked to do the analysis and present the findings about which counties met the criteria for reopening. The criteria followed more or less the White House panel's recommendations, but our epidemiology team also contributed to that as well. As soon as I presented the results, they were essentially the opposite of what they had anticipated. The whole day while we're having this kind of back and forth changing this, not showing that, the plan was being printed and stapled right in front of me. So it was very clear at that point that the science behind the supposedly science-driven plan didn't matter because the plan was already made.
Since then, Jones has been running Florida COVID Action, which is a dashboard of Florida COVID information, like the one she used to run for the state.And apparently Florida's Governor Ron DeSantis couldn't allow that to stand. This afternoon Rebekah posted a short Twitter thread, with video, showing Florida state police raiding her home. As she notes, when they asked her who else was in the home, she told them that her husband and children were upstairs, and they pulled out their guns:

This is horrifying on so many levels. Why was her home raided? Why did they pull out guns? Why did they do it after she told them that it was her children upstairs? Why did they seize all of her electronics equipment? Why are they doing any of this?Jones has been doing everything to better inform the public of what's happening in the middle of a pandemic, and this is the thanks she gets? Having her home raided by the police and having guns drawn on her children?

This is not supposed to happen. This should not happen. It is horrifying and I hope that Jones is able to retain powerful legal help to fight back against this clear violation of her civil liberties, and a clear authoritarian overreach by Governor DeSantis.Update: Since the original story broke, Florida state police claim that the search warrant was in response to someone breaching an emergency alert system and sending a group text saying: "It's time to speak up before another 17,000 people are dead. You know this is wrong. You don't have to be a part of this. Be a hero. Speak out before it's too late." The warrant claims that the breach was tied to an IP address at Jones' house. Jones has vehemently denied she had anything to do with this:
"I'm not a hacker," Jones said. She added that the language in the message that authorities said was sent was "not the way I talk," and contained errors she would not make."The number of deaths that the person used wasn't even right," Jones said. "They were actually under by about 430 deaths. I would never round down 430 deaths."


Read more here

---
posted at: 12:00am on 08-Dec-2020
path: /Policy | permalink | edit (requires password)
0 comments, click here to add the first
---
---
Massachusetts Poised To Become The Next State To (Temporarily) Ban Facial Recognition Tech

Furnished content.


Another state is looking to join California in banning facial recognition tech by law enforcement. Massachusetts legislators have just passed a bill that would outlaw facial recognition use in the state, following up on similar bans passed by cities within the state.
Massachusetts lawmakers have voted to pass a new police reform bill that will ban police departments and public agencies from using facial recognition technology across the state.The bill was passed by both the state's House and Senate on Tuesday, a day after senior lawmakers announced an agreement that ended months of deadlock.
At this point, it's not a full-on ban. But it does prevent law enforcement agencies from acquiring the tech until the end of 2021, at which point legislators will discuss a complete ban or the institution of other restrictions on its use. This moratorium is part of a bigger police reform bill, one that bans chokeholds and rubber bullets while pushing for intervention by police officers if they observe another officer violating rights. Ending qualified immunity in the state is no longer on the table, though, shouted down by the state's police unions.That being said, this temporary ban is bigger than California's. California's moratorium (effective until 2022) only prevents the use of facial recognition tech in police body cameras. Everything else is still allowed for the time being. The moratorium in Massachusetts would prevent law enforcement agencies from acquiring any version of this tech.But it would allow law enforcement to run searches through the state's motor vehicle database. The state DMV will still be allowed to use biometrics to verify individuals seeking vehicle licenses and other permits. However, if a law enforcement agency utilizes this option (which is limited to warrant execution and other "immediate danger of death or serious injury" situations), an affidavit justifying the search must be filed with the court and the person targeted by the search notified within 72 hours. The DMV is also obligated to publish periodic reports on searches run by law enforcement agencies.But there may be some opposition ahead. Even though this has passed both legislative branches, it still needs the governor's signature. Last year, Governor Charlie Baker stated he wasn't interested in regulating this tech at the state level, giving this bizarre response to journalists.
"My understanding is most of that's regulated at this point at the federal level," Baker told reporters Monday, following a Herald report on the spread of the technology and lack of controls. "Whether or not it should be regulated at the state level is something we've had conversations about, but they're not to the point where we'd be ready to file legislation."
The tech is very definitely not regulated at the federal level. The only legislation targeting this tech has been passed by cities and states. Congress may have expressed an interest in taking on the tech, but nothing has made its way to the president's desk, much less made it out of committee. Federal agencies -- especially those operating under the DHS's unwatchful eye -- are big fans of biometric surveillance and very few federal legislators seem interested in tempering their acquisition and deployment of the tech.The tech remains highly problematic and under-regulated. If this bill becomes law, it will at least force the state of Massachusetts to confront these issues before moving forward with tech acquisitions. A little more scrutiny might go a long way.

Read more here

---
posted at: 12:00am on 08-Dec-2020
path: /Policy | permalink | edit (requires password)
0 comments, click here to add the first
---
---
This Week In Techdirt History: November 29th - December 5th

Furnished content.


Five Years AgoThis week in 2015, details were continuing to emerge that showed the Paris attackers made very little effort to hide themselves while the French government was using the state of emergency as an excuse to round up climate change activists, and some in the US were using the San Bernadino shooting to push for more domestic surveillance. New problems were being discovered with the UK's snooper's charter, while documents were showing that the country's intelligence agencies were hacking computers with minimal oversight. And there was a fresh attack on encryption from a different direction, as a patent troll started suing all kinds of encrypted websites.Also this week in 2015, Homeland Security finally returned two domains they had seized for bogus reasons five years earlier, but we'll talk more about that in our next section...Ten Years AgoYes, it was the very same week in 2010 that we first reported on ICE seizing a bunch of domain names supposedly for intellectual property violations. It immediately looked like a censorship campaign that was stretching the law to its breaking point, and inspection of the targeted websites revealed that many appeared legitimate and some were even embraced by big-name music artists — until Homeland Security eventually admitted that it was taking cues straight from the entertainment industry, further undermining any ability of the US to take a stance against internet censorship worldwide.Fifteen Years AgoThis week in 2005, we learned more about how the Sony rootkit came to be, and weren't that surprised to discover that other Sony copy protection tech also had big issues — plus, the rootkit had caught the attention of Eliot Spitzer, and new information revealed that Sony knew about it before it went public. The FCC suddenly changed its tune on a la carte cable programming, with plenty of people weighing in from televangelists (opposed) and Cablevision and AT&T in favor. Meanwhile, ratings giant Nielsen was finally acknowledging the existence of DVRs and introducing its now ubiquitous live-plus-x-days ratings for TV shows.

Read more here

---
posted at: 12:00am on 06-Dec-2020
path: /Policy | permalink | edit (requires password)
0 comments, click here to add the first
---
---
Content Moderation Case Study: Google's Photo App Tags Photos Of Black People As 'Gorillas' (2015)

Furnished content.


Summary: In May 2015, Google rolled out its "Google Photos" service. This service allowed users to store their images in Google's cloud and share them with other users. Unlike some other services, Google's photo service provided unlimited storage for photos under a certain resolution, making it an attractive replacement for other paid services.
Google's immediate response was to apologize to users. The Twitter user who first noticed the tagging error was contacted directly by Google, which began tackling the problem that made it out of beta unnoticed. Google's Yonatan Zunger pointed out the shortcomings of AI when auto-tagging photos, noting the company's previous problems with mis-tagging people (of all races) as dogs and struggles with less-than-ideal lighting or low picture resolution. In fact, Google's rollout misstep mirrored Flickr's own struggles with auto-tagging photos, which similarly resulted in Black people being labeled as "ape" or "animal."Decisions to be made by Google:
Would more diversity in product development/testing teams increase the chance issues like this might be caught before services go live?
Can additional steps be taken to limit human biases from negatively affecting the auto-tag AI?
Should more rigorous testing be performed in the future, given the known issues with algorithmic photo tagging?
Questions and policy implications to consider:
Does seemingly inconsequential moderation like this still demand some oversight by human moderators?
Will AI ever be able to surmount the inherent biases fed into it by those designing and training it?
Resolution: As of 2018, Google was still unable to completely eliminate this problem. Instead, it chose to eliminate the problematic tags themselves, resulting in no auto-tags for terms like "gorilla," "chimp," "chimpanzee," and "monkey." An investigation by Wired showed searches of Google Photos images returned zero results for these terms. Google said it was working on "longer-term fixes" but put no end date on when those fixes would arrive. It also acknowledged those terms had been blocked by Google and would remain blocked until the problem was solved.Originally published at the Trust & Safety Foundation website.

Read more here

---
posted at: 12:01am on 05-Dec-2020
path: /Policy | permalink | edit (requires password)
0 comments, click here to add the first
---
---
Reform The DMCA? OK, But Only If It's Done Really, Really Carefully

Furnished content.


The DMCA is a weird law. It's comprised of two almost completely unrelated provisions: Section 512, with its platform safe harbors, and Section 1201, which forbids circumventing technological measures. Both parts are full of problems, but to the extent that the DMCA provides platforms with liability protection via the safe harbors, it is also a critically important law. We are therefore fans of the DMCA because of this platform protection it provides, but it's like being fans of a terrible actor who had one absolutely fantastic performance in a classic movie we can't stop loving, even though the rest of his work is unwatchable dreck. In other words, we can't pretend the law is without its appeal, but we nevertheless fervently wish it were a whole lot better since we're stuck having to deal with the rest of it.Which brings us to Senator Tillis, who has expressed interest in reforming the DMCA and already started to lay the groundwork. We dread where this reform effort might go, because we know (see the Copyright Office's 512 study) that many people are championing for the things already terrible about it to be made worse. But at the same time it would be great to fix the terrible things already there so that it could actually become an unequivocally good law that does what copyright law is supposed to do: stimulate expression and promote the spreading of knowledge.Last month Senator Tillis put out a call for stakeholder input on the reforms he is thinking about, and earlier this week the Copia Institute submitted its response. Instead of answering his specific questions, which all seemed to presume way too much about what allegedly needs fixing in the DMCA, and not necessarily correctly, we made two larger points that need to apply to any reform measures: (1) There needs to be a clear, data-supported understanding of what needs to be fixed and why so that any implemented change actually helps, rather than hurts, creators, and (2) the statute must scrupulously comply with the First Amendment, which unfortunately it currently falls way too short of in way too many ways.On the latter front we made several points. First, for the DMCA to be First Amendment-compliant, fair use cannot continue to be treated as an afterthought. It is not a minor technicality; it is a fundamental limit on the reach of a copyright and therefore needs to limit the power of what a copyright holder can do to advance that right. Thus, as we wrote in our submission, Section 1201 should no longer obstruct a fair use, and Section 512 should no longer enable the censoring of a fair use either. Protecting fair uses must be a central tenet of any DMCA revision in order to ensure that fair use can remain meaningful in the digital age.There are also a number of problems that have emerged over the years in the way the Section 512 system operates that have turned it into an impermissible system of prior restraint. Platform protection is hugely critical for fostering online expression, but the irony is that this protection comes at the expense of the very expression it is supposed to foster. The basic problem is that, unlike Section 230, the platform protection the DMCA provides is conditional. But the even bigger problem is that the protection is conditioned on platforms acting against speakers and speech based only on allegations of infringement, even though those allegations may be unfounded. When a law causes speech to be sanctioned before a court has ever adjudicated it to be wrongful it is prior restraint and anathema to the First Amendment. But current judicial interpretations of the DMCA have made Section 512's critical platform protection on just this sort of thing, with dire consequences to speakers and their speech. Reform is therefore needed so that platform protection is no longer contingent on this sort of constitutional violation.Similarly, we noted that Section 512 also undermines the First Amendment right to anonymous speech, given the operation of Section 512(g) (governing counter-notices) and Section 512(h) (establishing a special type of federal subpoena). But an even more significant constitutional defect with the DMCA overall is with Section 1201. As we've talked about before, Section 1201, and its prohibition against circumventing technical measures, chills security research and innovation and forecloses fair uses. None of these things are constitutionally permissible, and all undermine the overall goal of promoting progress.Which brings us to our second main point. The whole point of copyright law is to promote progress. And that means encouraging expression so that the public can enjoy the fruits of it. But not every proposed change to the DMCA will lead to that result. In fact, many would do the exact opposite.The problem is, many of the proposed changes presume that strengthening the power of a copyright holder automatically advances that greater interest. But in reality it doesn't. And we suggested that the reform effort was being sidetracked by a string of misguided assumptions that needed challenging.First there is the idea that digital technologies are causing economic harm to copyright holders, but it is an idea that should be treated with skepticism. For one thing, it treats the consumption of every "pirated" digital copy as a lost sale. It also ignores that some works are only consumable at a price of $0 and overlooks that copyright holders have historically flourished even when works were available for free, such as in libraries or on over-the-air radio. In other words, the consumption of copyrighted works for free does not automatically equate to economic harm to copyright holders.And then there is the presumption that copyright holders and creators are one and the same, and thus economic harm to the former means that there's economic harm to the latter. In fact, copyright holders and creators may frequently be entirely different entities - and even stuck being entirely different entities - with entirely different economic interests. Furthermore, advancing the interests of copyright holders may actually be adverse to the interests of creators, with the former potentially wanting to maximize profit from specific works, and the latter potentially more economically advantaged over all if they can develop robust market interest for their works over all.Next we pointed out that hobbling digital technologies imposes its own economic harm, which should be the last thing for copyright law to encourage. We noted that it is not good that Veoh Networks got financially obliterated by the process of trying to assert its DMCA safe harbor defense (which was ultimately vindicated), because the Section 512 safe harbor provision is so needlessly cumbersome to deploy. It is not good that we now have one less competitor to YouTube and one less outlet available for creators. Nor is it ok that Seeqpod, a search engine dedicated to helping locate creative works, is now no longer available for people to use to find the works of artists they might then choose to support. The loss of these companies, their jobs, their innovation, and their economic energy is a loss that copyright law, including the DMCA, should lament, not exacerbate.The loss of these platforms also directly harms the economic interests of creators. Here we challenged two assumptions, one, that the economic interests of platforms are somehow in conflict with creators', and two, that creators and platform users are somehow different. In reality creators are platform users. When the DMCA causes platforms facilitating user expression to disappear, or even the expression itself to disappear, those users themselves are creators who are being affected. And that affects their economic interests by depriving them of outlets to promote their works or even directly monetize them. None of these consequences are consistent with what copyright law is intended to accomplish, and any reform effort should make sure to avoid them too.

Read more here

---
posted at: 12:01am on 05-Dec-2020
path: /Policy | permalink | edit (requires password)
0 comments, click here to add the first
---
---
Nikola's Bad Quarter: Company's Deal For General Motors Ownership Stake Goes Sideways

Furnished content.


The trouble for Nikola Motor Company began only in September, a couple of months ago. That's when a hedge fund very publicly called out the company and its founder, Trevor Milton, for essentially fooling people with doctored video of its electric semi-truck product to get them to invest in the company. This led to rumors of federal investigations, the resignation of Milton, and the company idiotically trying to use copyright takedowns to silence its critics. All of this was likely in the service of trying to save a very public $2 billion deal with General Motors that was due to be closed upon in early December.Well, what was Nikola's bad month is turning into a very bad quarter, as the General Motors deal has gone fairly sideways.
Nikola (NKLA) won't have General Motors (GM) as an investor, at least for right now.The electric truck maker said on Monday it has revised the terms of a prior deal with GM, and that the auto giant won't be taking a stake in Nikola. The two companies will not work together to produce Nikola's pickup truck, the Badger. Nikola's shares were down more than 21% in pre-market trading.
The Badger was supposed to be a consumer pickup truck made in partnership with GM, utilizing GM's manufacturing and logistics operations alongside Nikola's electric batteries and drivetrain. But now, the general consensus is that this deal going under with GM has rendered the Badger completely dead.
EV and hydrogen truck start-up Nikola's deal with General Motors has fizzled, the EV startup revealed, after several weeks of speculation about a deal that would have seen the Michigan auto giant produce the Nikola Badger truck. Nikola indicated that it had reached a non-binding memorandum of understanding with GM regarding collaboration on GM's hydrogen technology for large trucks, but that the pickup aimed at private consumers was not currently contemplated with GM backing. In fact, the Badger now appears entirely dead, with Nikola indicating that it will refund deposits for the EV truck.
For its part, Nikola is pointing to the deal with GM not being completely dead. Instead, the company is going to focus on producing semi-trucks that GM will make the fuel-cell technology for. The deal is now essentially a basic supply partnership, but the real impact of the change of deal terms is that GM has backed away from taking an ownership stake in Nikola.
But Dan Ives of Wedbush Securities writes in a new note that the "headline" from the new agreement is that GM won't be taking a stake in Nikola — and that news "will be viewed as a clear negative.""This went from a game changer deal for Nikola to a good supply partnership but nothing to write home about and the Street will be disappointed accordingly along with lingering lockup worries," Ives wrote.
All because the company's founder wanted to pretend like it had a produced a product that did something that it absolutely did not. It sure seems like it would have been better for the company overall if it had just told the truth.

Read more here

---
posted at: 12:00am on 04-Dec-2020
path: /Policy | permalink | edit (requires password)
0 comments, click here to add the first
---
---
After Being Notified Of Info It Should Have Already Been Aware Of, LAPD Bans Clearview Use By Investigators

Furnished content.


The Los Angeles Police Department is shutting down a very small percentage of its facial recognition searches. Last month, public records exposed the fact that the LAPD had been lying about its facial recognition use for years. Up until 2019, the department maintained it did not use the tech. Records obtained by the Los Angeles Times showed it had actually used it 30,000 times over the past decade.The most recent development in the LAPD's mostly dishonest use of this tech is that it will not allow personnel to mess around with certain third-party offerings. As Buzzfeed reports, the LAPD has forbidden the use of Clearview by officers following the release of information the department already should have already been aware of.
Documents reviewed by BuzzFeed News showed that more than 25 LAPD employees ran nearly 475 searches with Clearview AI over a three-month period beginning at the end of 2019.[...]LAPD officials confirmed that investigators were using Clearview AI but declined to say which officers and which specific cases it was used for. They also refused to say whether the facial recognition software has led to arrests of any suspects.
Now that the public knows what the LAPD already should have known, the department is changing its policy to exclude Clearview… and probably not much else.
The Los Angeles Police Department has banned the use of commercial facial recognition systems, following inquiries from BuzzFeed News about its officers' use of a controversial software known as Clearview AI.
Have to love the fact that the LAPD needed to be apprised of what its own investigators were doing by journalists. That's the level of internal oversight we've come to expect from the nation's law enforcement agencies. If you don't look for anything, it's almost impossible to find misconduct and abuses of power. No news is the best news. And it can easily be achieved by doing nothing at all.This ban only affects "commercial" software which means investigators will still be able to use (and misuse) more official products, like the facial recognition system owned by the county -- the same one the LAPD spent years denying it used.And, although it's an incremental change that seems to only forbid the use of one particular facial recognition product, it's still good to see another law enforcement agency kick Clearview to the curb. Clearview's unproven AI trawls a database of photos scraped from the internet, making it a highly questionable addition to any government agency's surveillance repertoire. And Clearview has been highly irresponsible in its marketing and distribution of its tech, making unverified claims about law enforcement successes while encouraging government employees to test drive the software by feeding it faces of friends, family members, celebrities, etc.If more agencies uninvite this third-party interloper, law enforcement critical mass will make Clearview's business plan untenable. It's already ditched most of its private customers in response to lawsuits. If the potential customers it has left refuse to do business with it, it will soon become little more than a horrible memory.

Read more here

---
posted at: 12:00am on 04-Dec-2020
path: /Policy | permalink | edit (requires password)
0 comments, click here to add the first
---
---
Content Moderation Case Study: Reclaiming A Hashtag (2020)

Furnished content.


Summary: The Proud Boys, a group with a history of violent interactions, often in support of Donald Trump, received prominent attention during the first Presidential debate of 2020 between Trump and Joe Biden. Upon being asked about whether or not he would condemn white supremacist groups that support him, Trump asked for an example. When given The Proud Boys, Trump told them to stand back and stand by, which many in the group took to be an endorsement of their activities.
While the group has long denied that its views are racist, the group has long said that it is based around Western chauvinism and has been repeatedly associated with violence and white supremacist groups and individuals. Both Twitter and Facebook banned the group in 2018.However, after they received renewed attention at the 2020 debate, actor George Takei suggested reclaiming the #ProudBoys hashtag, and using it to promote the LGBTQ community instead, saying that they could respond to hate with love.
This made the hashtag go viral on a variety of platforms, including Twitter and Instagram (owned by Facebook). In response Facebook was accused (incorrectly) of only just blocking the hashtag after this attempt at reclaiming. However, Facebook exec Andy Stone noted that the opposite was true, and that Facebook was currently in the process of unbanning the hashtag after seeing how it had been reclaimed, and the meaning and usage changed.
Decisions to be made by Facebook:
Is banning an entire hashtag appropriate?
When do you ban a hashtag associated with violence and bigotry?
How do you decide when to reverse such a ban, if the hashtag has been reclaimed by groups seeking to promote counter-messaging?
How do you avoid having that unbanned hashtag abused again at a later date?
Questions and policy implications to consider:
How do you create policies for situations that may change over time?
How do you handle situations in which the meanings of words and terms may change as other people make use of them?
Will banning hashtags or phrases act to prevent this kind of bottom up behavior?
Resolution: By moving quickly, Facebook and Instagram were able to relatively quickly allow for this viral response to reclaim the hashtag from the group. However, it remains an open question whether or not this usage will stay, or if the group will move to reclaim it as well, creating a constant cat & mouse scenario for a content moderation team.Originally published on the Trust & Safety Foundation website

Read more here

---
posted at: 12:00am on 03-Dec-2020
path: /Policy | permalink | edit (requires password)
0 comments, click here to add the first
---
---
Congress Decides To Ignore Trump's Ridiculous Veto Threat If Military Authorization Doesn't Wipe Out Section 230

Furnished content.


This always seemed like the the most likely outcome, but Trump had complicated things with his temper tantrum demands and his threat to veto the National Defense Authorization Act (NDAA) if it didn't include a clause wiping out Section 230. However, Congress has come to its senses and leaders of both parties have said they'll ignore his impotent veto threat and move forward with the bill as is.
The final version of the National Defense Authorization Act that will soon be considered by the House and Senate won't include Trump's long-sought repeal of the legal immunity for online companies, known as Section 230, according to lawmakers and aides.
Key to this was Senate Armed Services Chair Jim Inhofe pointing out the obvious:
"First of all 230 has nothing to do with the military."
That's both first of all and last of all. The whole attempt to use the NDAA to attack CDA 230 was just bizarre.Inhofe did say he still thinks that 230 should go, but not as a part of the NDAA. A few other Republicans are finally speaking up as well.
Still, Republicans on Wednesday showed some signs of exasperation with the president's latest effort. As one GOP lawmaker put it: Republicans are sick of this shit.Sen. Mike Rounds (R-S.D.), who sits on the Senate Armed Services Committee, put it more delicately. While he said he understood the president's frustrations with Section 230, it was not worth imperiling the broader defense bill.The NDAA is so important to the men and women that wear the uniform that this should not be an item to veto the act over, he said. So I would hope he would reconsider his position on it.And Senate Majority Whip John Thune (R-S.D.) said his preference would be to pass the NDAA and then address Section 230 separately.
Democratic critics of Section 230 were equally as annoyed. Remember, Senator Richard Blumenthal has been one of the most vocal critics of Section 230 going back to the time before he was a Senator and when he was stymied in trying to sue Craigslist by Section 230 (he was upset that sex workers use Craigslist, and wanted to blame Craigslist for the fact that sex workers exist).
Sen. Richard Blumenthal (D-Conn.), a co-sponsor of the only bipartisan bill targeting Section 230 to advance out of committee this Congress, called the veto threat "deeply dangerous and just plain stupid.He added, Reforming Section 230 deserves its own debate one that I've helped lead in Congress, and which I look forward to continuing with a more serious, thoughtful administration in January.
In another article, Rep. Frank Pallone stated the obvious:
House Energy and Commerce Committee Chairman Frank Pallone said in a statement that Trump is "holding a critical defense bill hostage in a petulant attempt to punish Twitter for fact-checking him. Our military and national security should not suffer just because Trump's ego was bruised."
There is still plenty of appetite to attack Section 230. And there will be lots of dumb fights about it, but it's not going down this way.

Read more here

---
posted at: 12:00am on 03-Dec-2020
path: /Policy | permalink | edit (requires password)
0 comments, click here to add the first
---
---
Ninth Circuit Says Washington Man Can Continue To Sue CBP Agent For First, Fourth Amendment Violations

Furnished content.


The Ninth Circuit Court of Appeals continues to do what other circuits far too often won't: protect citizens from their government. The Ninth Circuit is the best place to bring allegations of rights violations. It only grants immunity in 42% of cases it handles, compared to the Fifth Circuit, where cops and their qualified immunity triumph 64% of the time.This seems to irritate the Supreme Court, which often finds itself overturning decisions bubbling up from the Ninth. But every win for Americans is another chance to establish precedent making it easier for future victims to obtain redress from courts anywhere in the nation.This recent decision [PDF] by the Ninth will probably once again raise the hackles of the Supreme Court. This one allows a plaintiff to sue federal officers for rights violations -- something the Supreme Court has repeatedly made more difficult to accomplish. In 2017, the Supreme Court said non-US persons couldn't sue federal officers for violating their rights. It reinforced this decision in 2019, rejecting a lawsuit brought by the family of a Mexican teen who was shot ten times by a Border Patrol agent in response to some alleged rock throwing. The Border Patrol agent was on the US side of the border. His bullets traveled across the border and into the Mexican teen, killing him in Mexico. The Supreme Court shrugged and said it was unfortunate the teen died where he did. If he had only managed to die on the US side of the border, he might have had a case.This case doesn't end in death. But it does involve federal border security and violated rights. Here's the summary of the events leading to the lawsuit:
[Robert] Boule is a United States citizen. He owns, operates, and lives in a small bed and breakfast inn in Blaine, Washington. The back property line of the land on which the inn is located touches the United States-Canada border. On March 20, 2014, Customs and Border Patrol Agent Erik Egbert stopped Boule while he was running errands "in town" and asked him about guests staying at the inn. Boule told Egbert that he had a guest arriving that day from New York who had flown in from Turkey the day before. Boule told him that two of his employees were en route to pick up the guest at SeattleTacoma ("Sea-Tac") International Airport, about 125 miles south of Blaine. Later that day, Egbert waited in his border patrol vehicle near the inn. The entrance to the inn is on a road at the front of the property. When the guest arrived, Egbert followed the car carrying the arriving guest into Boule's driveway.Egbert got out of his vehicle and approached the car. From the front porch of the inn, Boule asked Egbert to leave. When Egbert refused, Boule stepped between Egbert and the car and again asked him to leave. Boule recounts that Egbert then shoved him against the car. When Boule still did not move away from the car, Egbert grabbed him and pushed him aside and onto the ground.Egbert then opened the car door and asked the guest about his immigration status. Boule made a 911 call to request a supervisor, which Egbert also relayed over dispatch. A supervisor and another agent arrived in response to the call. After concluding that the guest was lawfully in the country, the three officers departed. Boule later sought medical treatment for injuries to his back.
That's the Fourth Amendment violation. There's also a First Amendment violation.
After Boule complained to Egbert's superiors about the incident, Egbert retaliated against Boule. Among other things, Egbert contacted the Internal Revenue Service, asking the agency to look into Boule's tax status.
Bringing a Bivens case against a federal officer is tricky. Federal officers are given an extra level of protection from lawsuits. Qualified immunity is pretty tough to dodge, given the reliance on (ever-decreasing) precedential rulings declaring specific actions to be rights violations. In the federal context, the small crack in the immunity door disappears almost completely. More matching specifics are needed to move a case past the immunity roadblock and only certain rights violations are recognized in the Bivens context.Here's how the Supreme Court sees it: allegations that fall into this broad set of variances may be considered "new" and an impermissible extension of Bivens.
Without endeavoring to create an exhaustive list of differences that are meaningful enough to make a given context a new one . . . [:] A case might differ in a meaningful way because of the rank of the officers involved; the constitutional right at issue; the generality or specificity of the official action; the extent of judicial guidance as to how an officer should respond to the problem or emergency to be confronted; the statutory or other legal mandate under which the officer was operating; the risk of disruptive intrusion by the Judiciary into the functioning of other branches; or the presence of potential special factors that previous Bivens cases did not consider.
Good luck with that, plaintiffs. But this plaintiff's case will move on, greatly aided by the fact that he's a US citizen. Unlike the cases cited by the government, Boule is a legal resident of the United States. There's only one factor that separates this from other successful Bivens lawsuits, the court points out.
The claim against Egbert is a conventional Fourth Amendment claim, indistinguishable from countless such claims brought against federal, state, and local law enforcement officials, except for the fact that Egbert is a border patrol agent.
The court says the fact that Egbert is a border patrol agent does not excuse him from this lawsuit, even if a comparable case involved an FBI agent. The plaintiff can continue suing Egbert over his Fourth Amendment violations.But the court goes further, extending Bivens to cover both the Fourth Amendment violation and an alleged First Amendment violation.
Boule also alleges that Egbert retaliated against him for exercising his First Amendment right to complain to Egbert's superiors about his conduct at the inn. We have previously recognized a Bivens claim in the First Amendment context, see Gibson v. United States, 781 F.2d 1334, 1342 (9th Cir. 1986), but the Supreme Court has not yet done so.[...]However, we find no special factors that counsel hesitation in extending a Bivens remedy to this new context. There is even less reason to hesitate in extending Bivens here than in the context of Boule's Fourth Amendment claim. Retaliation is a well-established First Amendment claim, available against governmental officers in general.
And, while Egbert may find a way to prevail on the Fourth Amendment allegations by discussing the latitude granted to him as a nominal securer of the nation, he's going to have to get really creative to explain why he decided to retaliate against a citizen's protected speech.
With respect to [the Fourth Amendment] claim, Egbert can legitimately argue that his actions at the inn were performed in connection with his official duties. He cannot say the same thing here, for his retaliation had no relation to, or justification based on, his duties as a border patrol agent.
This ruling increases the chances of success in lawsuits brought against federal agents and officers, and expands the minimal coverage to include rights violations that haven't previously been addressed in this circuit. But, because it does this, there's no chance this won't be appealed. The Supreme Court doesn't like lower courts expanding the narrow Bivens confines, so this has a good chance of getting overturned if the top court picks it up. Until then, it's still a win for Boule and other US citizens. And maybe this win will remain on the books if the Supreme Court feels it's been cutting the government way too much slack in cases like these.

Read more here

---
posted at: 12:00am on 02-Dec-2020
path: /Policy | permalink | edit (requires password)
0 comments, click here to add the first
---
---
'Tis The Season: Congress Looks To Sneak In Unconstitutional Copyright Reform Bill Into 'Must Pass' Spending Bill

Furnished content.


If you have to sneak your transformational copyright bill into a "must pass" government spending bill, it seems fairly evident that you know the bill is bad. Earlier we talked about how the White House is trying to slip a Section 230 repeal into the NDAA (military appropriations) bill, and now we've heard multiple people confirm that there's an effort underway to slip the CASE Act into the "must pass" government appropriations bill (the bill that keeps the government running).What does keeping the government running have to with completely overhauling the copyright system to enable massive copyright trolling? Absolutely nothing, but it's Christmas season, and thus it's the time for some Christmas tree bills in which Senators try to slip in little favors to their funders by adding them to must-pass bills.We've detailed the many problems with the CASE Act, including how it would ratchet up copyright trolling in a time when we should actually be looking for ways to prevent copyright trolling. But the much larger issue is the fact that the bill is almost certainly unconstitutional. It involves the executive branch trying to route around the courts to set up a judicial body to handle disputes about private rights. That's not allowed.At the very least, however, there are legitimate concerns about the overreach of the CASE Act, and, as such, those supporting it should at least be willing to discuss those issues honestly and debate them fairly. Slipping them into a must-pass government spending bill certainly suggests that they know that they cannot defend the bill legitimately, and need to cheat to make it law.

Read more here

---
posted at: 12:00am on 02-Dec-2020
path: /Policy | permalink | edit (requires password)
0 comments, click here to add the first
---
---
New Orleans PD Finally Admits It Uses Facial Recognition Tech After Denying It For Years

Furnished content.


Another large American law enforcement organization has belatedly admitted it uses facial recognition tech after spending years denying it.Last month, it was the Los Angeles Police Department, which had denied using the tech all the way up until 2019. But records obtained by the Los Angeles Times showed the department had used it 30,000 times over the past decade. When confronted, the LAPD's assistant chief claimed the last two denials issued by him and his department were "mistakes."Welcome to the "I guess we'll come clean" club, New Orleans.
The New Orleans Police Department has confirmed that it is utilizing facial recognition for its investigations, despite years of assurances that the city wasn't employing the technology.
That runs contrary to what's been stated publicly and what's been told to public records requesters. This 2016 report notes the NOPD's response to a request for records was a flat denial: "no responsive records." This 2019 Appeal report contains yet another denial from city officials.
Mayor Cantrell has been adamant that the city does not use facial recognition, but last year New Orleans announced a deal with Briefcam, a program that can recognize certain attributes captured on camera and track them throughout the city.
It also contains a "but…" -- one that was followed by a refusal to discuss the issue any further.
Norton, the mayor's spokesperson, told The Appeal that the Real Time Crime Center does not use facial recognition technology. However, Norton said that "relevant video can be shared with public safety agencies as requested for a legitimate public safety purpose." When asked if the city is aware of any other law enforcement agencies running the footage through facial recognition technology, Norton declined to answer.
And this report by The Tenth Amendment Center makes the NOPD's relationship with the tech more explicit. The NOPD may not have the tech, but it certainly makes use of it.
The City of New Orleans adamantly insists it "does not use facial recognition software." It even has a line in the privacy policy of its Real-Time Crime Center surveillance hub claiming, "Facial recognition is not utilized by the System."And yet the New Orleans Police Department identified a suspect in a 2018 mugging based on facial recognition. How did this happen if the NOPD doesn't use facial recognition?As an article published by OneZero put it, "the NOPD has back-channel access to the state's facial recognition program." According to the report, the police department relied on technology operated by the Louisiana State Police after local investigators sent a wanted poster with a photo of the suspect to the state fusion center.
And that's how the NOPD is going to pretend its previous denials weren't misleading. Here's how it responded to The Lens when contacted about its apparent years of misdirection.
In a statement to The Lens last week, a department spokesperson said that although it didn't own facial recognition software itself, it was granted access to the technology through "state and federal partners."
That's the layer of plausible deniability the police department figure will save it from accusations of lying. As recently as earlier this month, the NOPD was still claiming it did not use facial recognition. Its response to an ACLU public records request stated "The Police Department does not employ facial recognition software."Technically correct, I guess? But only in the sense that the PD does not own the tech. Not in the sense that the PD does not use the tech. It clearly does use it. It just outsources that work to other agencies -- including federal law enforcement -- that do own the tech. And it uses the output from its second-hand searches to engage in investigations and identify suspects. That's pretty much the definition of "employ."The PD argues the word "employ" means something else when it's misleading the public. Here's NOPD spokesman Kenneth Jones:
"The term employ used in the [public records request] response might've referred to ownership of the tool itself, which we don't," Jones said. "I apologize for any misunderstanding. … Again, the word 'employ' was used in the context of ownership."
The PD also claims it only uses the tech it doesn't "employ" to investigate "violent cases." This assertion was backed by the production of zero (0) documents detailing the PD's second-hand tech use and/or the cases it has been used for.And there's an additional wrinkle. The city is considering a facial recognition ban. But this admission the PD outsources its facial recognition work means it won't be enough to simply forbid the PD from buying and utilizing its own tech. The proposal would need to be rewritten to prevent the PD from sending its photos to state or federal agencies for proxy searching.The vote on the proposed ban has been delayed as city council members process the NOPD's lies about its facial recognition use and decide what to do with this new information. Clearly the NOPD would like some of this tech for itself but has recognized it might be tough to sell that idea in this surveillance-weary economy. So it has done the next best thing: it has its friends hook it up. But now the city knows it can't trust its own police department to be honest with it. And this dishonesty should factor heavily into any future agreements the city makes with the NOPD.

Read more here

---
posted at: 12:00am on 01-Dec-2020
path: /Policy | permalink | edit (requires password)
0 comments, click here to add the first
---
---
GTA5: A Living World Eyeing A Decade Of Rabid Play Instead Of Just A 'Game'

Furnished content.


A little over five years ago, I wrote about the seeming emergence of a new trend in the video game space: living and evolving game worlds instead of single-serving "games". While MMOs and other online games certainly weren't new even then, what with World of Warcraft having a decade under its belt at that point, the post did focus on several game publishers beginning to make noises about focusing on these breathing ongoing experiences rather than selling shiny discs, or even digital downloads of one-and-done games. And if that trend became the norm, it really would change the industry. Development cycles for the release of games wouldn't so much be a thing compared with the ongoing and time-spanning development that would go into consistently creating new experiences within an existing game. For those interested in the gaming industry, or those concerned with how traditional development cycles and "crunch" have impacted design labor, this really could be something of an inflection point.Five years later, this trend has only gotten more prevalent. There are many examples of living, breathing game worlds out there to choose from, but the example I will use is Grand Theft Auto 5, which has been an active hit for so long that it literally passed by a console generation. The game was originally released in 2013 as a single-player game, only to have its online component launch shortly after, putting it in the ongoing development cycle.
Grand Theft Auto V, in case you forget, was first released on the Xbox 360 and PS3 in September 2013. It didn't arrive on the PS4 and Xbox One until 2014.Let that wash over you for just a second. A single video game that was released before the PS4 and Xbox One even hit the shelves has remained both culturally relevant and commercially successful throughout those console's entire lifetimes, and will now see an even longer shelf-life once it is released on the PS5 and Xbox Series X.To give you an idea of just how long ago that was, the game was released with a trailer that spoke to America's attempts to recover from its last financial meltdown, and there's been time to have had another since. Other games on the best-selling list for September 2013 include Diablo III, Disney Infinity and Saints Row IV.
And, again, the game is still in active development, both on the online and first-person side of things. There will be an updated version of the game that comes out on the next generation of consoles, while the online community is still actively involved and playing in all of the new updates and releases Rockstar has continued to create.The success of the game has far-reaching implications. Rockstar Games, with its own notorious reputation of putting its developers through so-called "crunch" periods, notably isn't suffering from a ton of stories of crunch when it comes to the developers of the ongoing GTA5 world. Which makes sense: the deadlines are more squishy than getting out a AAA single-player game. It also means potentially less individual games coming out, which may be a good or bad thing depending on your perspective. For reference, The PS2-era of consoles saw three GTA games get released, while the PS3 had 2 and the PS4's only GTA game was the port of GTA5.All of that is because the development efforts are going into a lasting game with a ton of gaming participation, even seven-plus years after its release. If the gaming public is happy enough with that, then so be it. But it's going to change the industry as this trend continues.

Read more here

---
posted at: 12:00am on 01-Dec-2020
path: /Policy | permalink | edit (requires password)
0 comments, click here to add the first
---
---