---
Gaming Like It's 1925: Check Out The Early Bird Entries In Our Public Domain Game Jam

Furnished content.



Sign up for the Public Domain Game Jam on itch.io »We're on the home stretch of our annual public domain game jam! If you plan to submit something but haven't signed up, make sure you do it before it's too late — and if you're just waiting to play the great games that come in, you can head on over now and check out some of the early bird submissions.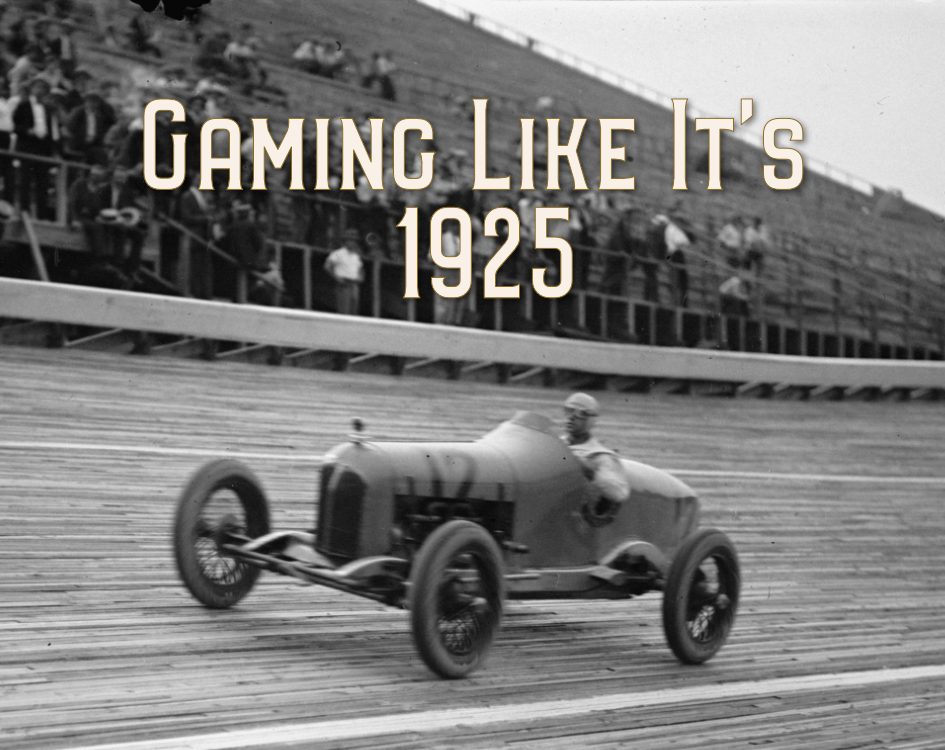 Although only a handful of brave designers have decided to submit their entries before the deadline, we've already got a great-looking selection of games piling up for our judges to start playing on Monday. As expected, The Great Gatsby has been given a lot of attention: so far, we've got a platformer with beautiful pixel graphics, a stylish rhythm game, and not one but two tabletop roleplaying games, all based on the famous novel. But it's not all Gatsby stuff — there's also a competitive card game based on Smithsonian portraits, a game inspired by a 1925 jazz song, a game about Jewish surrealist painter Felix Nussbaum, and more.There are likely to be a lot more entries before the jam ends tomorrow night at midnight (that's still enough time to whip something up, by the way) so if you play to play them all, you might as well get a head start.A big thanks to all the designers who have already submitted their games, and all those with something in the works! Let's all start gaming like it's 1925.

Sign up for the Public Domain Game Jam on itch.io »

Read more here



---
posted at: 12:02am on 31-Jan-2021
path: /Policy | permalink | edit (requires password)
0 comments, click here to add the first
---
---
Content Moderation Case Study: Twitter Removes Account Of Human Rights Activist (2018)

Furnished content.


Summary: Manzoor Ahmed Pashteen is a human rights activist in Pakistan, calling attention to unfair treatment of the Pashtun ethnic group, of which he is a member. In 2018, days after he led a rally in support of the Pashtun people in front of the Mochi Gate in Lahore, his Twitter account was suspended.
A number of human rights activists and other supporters of Pashteen quickly began to use Twitter to ask the company, and CEO Jack Dorsey, why Pashteen's account was suspended.
Decisions to be made by Twitter:
How do you distinguish human rights activists organizing protests from users trying to foment violence?
How do you weigh reports from governments against activists who criticize the governments making the reports?
How responsive should you be to users calling out suspensions they feel were unfair or mistaken?
Questions and policy implications to consider:
Governments that are criticized by activists often accuse those activists of being terrorists or trying to foment violence. Is it possible to have a policy that distinguishes different types of protests and protest movements?
Can shutting down the accounts of activists harm important causes?
Resolution: Twitter quickly restored Pashteen's account in response to the outcry, though no public explanation of either the takedown or return was provided. Pashteen has continued to speak out in Pakistan, as well as to organize protests. Following one such protest in January of 2020, Pashteen was arrested and charged with criminal conspiracy and sedition.At the time of this case study, it appears he is still facing those charges, though his Twitter account remains active with efforts to organize more protests and get the Pashtun people to protest government actions that have harmed them.Originally posted to the Trust & Safety Foundation website.

Read more here

---
posted at: 12:00am on 30-Jan-2021
path: /Policy | permalink | edit (requires password)
0 comments, click here to add the first
---
---
Microsoft Patent: Chatbots Made From The Online Habits Of Dead People

Furnished content.


Every once in a while, you come across some story about chatbots. These tend to range from fun stories about how someone makes a chatbot to make some interaction more efficient to some large company making a chatbot that turns out to be horrifically racist thanks to its interactions with the general public. Good times all around, in other words.But a recent patent granted to Microsoft is a whole different thing.
The patent describes creating a bot based on the "images, voice data, social media posts, electronic messages", and more personal information."The specific person [who the chat bot represents] may correspond to a past or present entity (or a version thereof), such as a friend, a relative, an acquaintance, a celebrity, a fictional character, a historical figure, a random entity etc", it goes on to say."The specific person may also correspond to oneself (e.g., the user creating/training the chat bot," Microsoft also describes – implying that living users could train a digital replacement in the event of their death.
I'll go ahead and wait while you finish shivering in revulsion. Done? Cool, because we aren't done yet. The patent also lays out how the use of a deceased person's image could be used to create a 3D model of the dearly departed, allowing for the construction of not just a "chatbot", but one that uses images of a person to make the interaction with others more... personable. And, well, if all of this sounds like something that would have appeared in famed creepy-show Black Mirror, good instincts, because it already did.
The idea that you would be able, in the future, to speak to a simulation of someone who has passed on is not new. It is famously the plot of the Black Mirror episode "Be Right Back", where a young woman uses a service to scrape data from her deceased partner to create a chatbot – and eventually a robot.
Most will point out that Black Mirror episodes tend to serve as warnings, not how-tos. But let's all take a breath here. The concept of being able to build some simulacrum for long lost family members or historical figures is no doubt interesting. And, assuming everyone involved understands the limitations for what this technology actually can do and is, the tech itself isn't particularly harmful.But what we do need to pay very close attention to are the implications for privacy and transparency should anyone seek to opt into this. Otherwise, you can imagine a world where grandma, having died 2 years ago, suddenly reaches out to you on the internet and wants a quick chat. And that, I feel confident, nobody wants.

Read more here

---
posted at: 12:00am on 30-Jan-2021
path: /Policy | permalink | edit (requires password)
0 comments, click here to add the first
---
---
The Crunch Is On: Join Our Public Domain Game Jam And Whip Up An Entry This Weekend!

Furnished content.



Sign up for the Public Domain Game Jam on itch.io »Game jams come in all shapes, sizes and, crucially, time spans. Many of them take place over a single weekend — so even though it's been running since the start of January, there's still time to sign up for our public domain game jam, Gaming Like It's 1925 and start working on an entry before the deadline on Sunday night!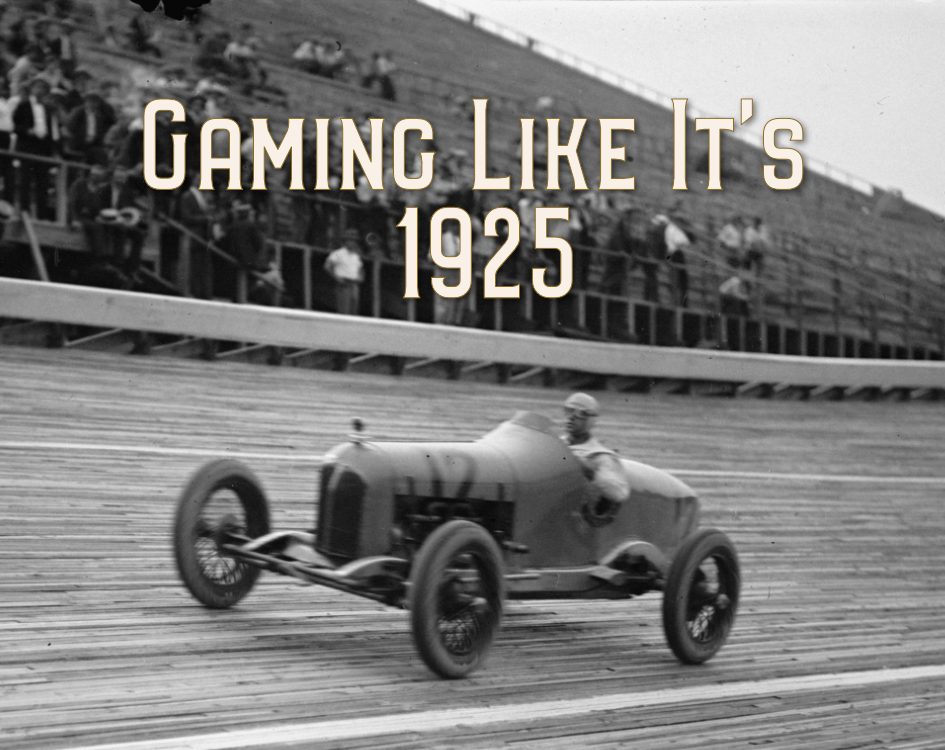 We're seeking analog and digital games that make use of material published in 1925, which entered the public domain in the US this year. Sometimes the best games are the simplest ones with the clearest focus, and that's where a three-day crunch can be a help rather than a hindrance! By making use of tools like Twine or Story Synth, even if you've never used them before, making a digital game is easier than you think. Or, you could try thinking up a roleplaying or party game that needs nothing more than some written rules. Check out the game jam page for the full rules and some links to public domain works you could draw on, then join the jam and get designing!Entries are due by midnight on Sunday, January 31st and then our judges will begin playing the entries to select winners in six categories (the winners of the 2020 jam are linked below, and you can read our judges' thoughts on them here):The submissions are trickling in and the jam has many more participants who are finishing up their entries as we speak, so hurry up and help show how a rich public domain fuels creativity!

Sign up for the Public Domain Game Jam on itch.io »

Read more here



---
posted at: 12:00am on 29-Jan-2021
path: /Policy | permalink | edit (requires password)
0 comments, click here to add the first
---
---
Content Moderation At Scale Is Impossible: Google Play Bans Video Player App Over ASS File Extension Support

Furnished content.


As you should know by now as readers here, content moderation at scale is impossible to do well. Examples for how and why this is so are extensive on these pages, but the crux of the matter is that scaling moderation for content across huge platforms and a variety of avenues in a way that everyone both agrees is right and that doesn't create false-positives is, well, self-evidently impossible. Not everyone agrees what should be moderated, for starters, nor does anyone trust these platforms to actually get it right. Meanwhile, some massive amount of the public does agree that these platforms should be doing something.And that's how you get big platforms trying to automate content moderation in a way that makes everyone look incredibly dumb. Yet another example of this is the Google Play store banning a video player application over "sexual content and profanity", but just not for the reasons you're probably already imagining.
This time, the puritan robot overlords that run the Play Store briefly decided that listing support for common subtitle files is enough to get your app banned. The developer for Just (Video) Player posted their story to Hacker News, writing in the app's bug tracker, "After a tiny unrelated description update, Just Player got suspended from the Google Play Store for "Sexual Content and Profanity policy". Google finds issues with following: Full description (en_US): "* Subtitles: SRT, SSA, ASS, TTML, VTT.""Yes, just listing standard video player features like support for the "ASS" subtitle format was apparently enough to temporarily earn a suspension. The developer says they "immediately filed an appeal" and today, the app is back up with the ASS subtitle listing still in the description.
While I admit to appreciating that all of this happened so as to create the situation where a publication writes "with the ASS subtitle listing still in the description", this story is in every other way indicative as to why broad, automated moderation is impossible to do well. It also lays bare the fact that there is clearly zero human review or intervention in this process. Instead, the filter that looks for naughty words and content detects "ASS", can't consider the context for why that word or acronym might appear in the description, and then just outright banned the app. Sure, Google reinstated it... but all that shows is that the human intervention that occurs after the fact can and should occur before the ban.And, while I'm typically loathe to throw a ton of props Apple's way, it's worth noting that Apple's app review process actually does what Google's doesn't.
Saying Google's app review bots "ban first and ask questions later" would actually be an improvement over the current situation, since the bots can't ask questions. The bots ban, send an automated email, and it's up to the developers to figure out why they were banned and jump through hoops to make the bots happy, often without being able to speak to a human.Google and Apple both collect a percentage of app sales, which the companies categorize as a necessary tax that pays for the infrastructure of the store ecosystem. Apple uses this money partly to hire an army of human app reviewers, a system that Google Play developers often hold up as an example that Google should follow. Instead, Google only has this bot system—or at best, it has an extremely small team of manual reviewers—and developers frequently complain that they are at the mercy of an illogical bot, with no human to speak to even during an appeals process.
Which moves this beyond mere annoyance and into a competitive issues between the two major app stores in the mobile market. Perhaps Google is so big that it can ignore this clear deficiency in its platform moderation... but I doubt it. The more these stories crop up, the more developers will simply decide Google isn't worth the trouble.

Read more here

---
posted at: 12:00am on 29-Jan-2021
path: /Policy | permalink | edit (requires password)
0 comments, click here to add the first
---
---
Content Moderation Case Study: Social Media Upstart Parler Struggles To Moderate Pornography (2020)

Furnished content.


Summary: Upstart social network Parler (which is currently offline, but attempting to come back) has received plenty of attention for trying to take on Twitter -- mainly focusing on attracting many of the users who have been removed from Twitter or who are frustrated by how Twitter's content moderation policies are applied. The site may only boast a fraction of the users that the social media giants have, but its influence can't be denied.Parler promised to be the free speech playground Twitter never was. It claimed it would never "censor" speech that hadn't been found illegal by the nation's courts. When complaints about alleged bias against conservatives became mainstream news (and the subject of legislation), Parler began to gain traction.
But the company soon realized that moderating content (or not doing so) wasn't as easy as it hoped it would be. The problems began with Parler's own description of its moderation philosophy, which cited authorities that had no control over its content (the FCC), and the Supreme Court, whose 1st Amendment rulings apply to what the government may regulate regarding speech, but not private websites.Once it became clear Parler was becoming the destination for users banned from other platforms, Parler began to tighten up its moderation efforts, resulting in some backlash from users. CEO John Matze issued a statement, hoping to clarify Parler's moderation decisions.
Here are the very few basic rules we need you to follow on Parler. If these are not to your liking, we apologize, but we will enforce:- When you disagree with someone, posting pictures of your fecal matter in the comment section WILL NOT BE TOLERATED
- Your Username cannot be obscene like "CumDumpster"
- No pornography. Doesn't matter who, what, where,
Parler's hardline stance on certain content appeared to be more extreme than the platforms (Twitter especially) that Parler's early adopters decried as too restrictive. In addition to banning content allowed by other platforms, Parler claimed to pull the plug on the sharing of porn, even though it had no Supreme Court/FCC precedent justifying this act.Parler appears to be unable -- at least at this point -- to moderate pornographic content. Despite its clarification of its content limitations, Parler does not appear to have the expertise or the manpower to dedicate to removing porn from its service.A report by the Houston Chronicle (which builds on reporting by the Washington Post) notes that Parler has rolled back some of its anti-porn policies. But it still wishes to be seen as a cleaner version of Twitter -- one that caters to "conservative" users who feel other platforms engage in too much moderation.According to this report, Parler outsources its anti-porn efforts to volunteers who wade through user reports to find content forbidden by the site's policies. Despite its desires to limit the spread of pornography, Parler has become a destination for porn seekers.The Post's review found that searches for sexually explicit terms surfaced extensive troves of graphic content, including videos of sex acts that began playing automatically without any label or warning. Terms such as #porn, #naked and #sex each had hundreds or thousands of posts on Parler, many of them graphic. Some pornographic images and videos had been delivered to the feeds of users tens of thousands of times on the platform, according to totals listed on the Parler posts.Parler continues to struggle with the tension of upholding its interpretation of the First Amendment and ensuring its site isn't overrun by content it would rather not host.Decisions to be made by Parler:
Does forbidding porn make Parler more attractive to undecided users?
Do moderation efforts targeting content allowed on other platforms undermine Parler's assertions that it's a "free speech" alternative to Big Tech "censorship"?
Can Parler maintain a solid user base when its moderation decisions conflict with its stated goals?
Questions and policy implications to consider:
Does limiting content removal to unprotected speech attract unsavory core users?
Is it possible to limit moderation to illegal content without driving users away?
Does promising very little moderation of pornography create risks that the platform will also be filled with content that violates the law, including child sexual abuse material?
Resolution: Parler's Chief Operating Officer responded to these stories after they were published by insisting that its hands-off approach to pornography made sense, but also claiming that he did not want pornographic spam.
After this story was published online, Parler Chief Operating Officer Jeffrey Wernick, who had not responded to repeated pre-publication requests seeking comment on the proliferation of pornography on the site, said he had little knowledge regarding the extent or nature of the nudity or sexual images that appeared on his site but would investigate the issue.I don't look for that content, so why should I know it exists?" Wernick said, but he added that some types of behavior would present a problem for Parler. We don't want to be spammed with pornographic content.
Given how Parler's stance on content moderation of pornographic material has already changed significantly in the short time the site has been around, it is likely to continue to evolve.Originally posted to the Trust & Safety Foundation website.

Read more here

---
posted at: 12:01am on 28-Jan-2021
path: /Policy | permalink | edit (requires password)
0 comments, click here to add the first
---
---
Britain Helps Children Learn From Home By Procuring Them Laptops Preloaded With Russian Malware

Furnished content.


As the COVID-19 pandemic swept across the world, one of the main points of contention has been how to handle schools. Some countries sent all students home to keep them from spreading the virus. Other countries made schools the last thing they shut down, if they ever did, arguing that schools haven't been a major source of transmission and teaching kids is too important to shut down. Here in America, most states did a hybrid model, choosing the absolute worst of both worlds. Teachers get hamstrung having to teach students both locally and remotely, which is basically impossible, while still having students and teachers come into schools to transmit the virus to one another.Along the way, lots of schools took lots of actions meant to help students learn remotely, most of which were also quite dumb. Incorporating biometrics and AI to assist with remote testing sounds like a good idea, except these always go sideways. Privacy issues are discovered and kids learn how to game the AI-driven tests. Still other districts forced teachers to come into the school solely to teach kids who were at home and then told teachers to take their masks off if they were causing audio problems.But to see the cake-taking, best combination for good intentions gone horribly wrong, you really have to hand it to the UK ordering a ton of laptops for remote learning... that also came pre-loaded with Russian malware.
The affected laptops, supplied to schools under the government's Get Help With Technology (GHWT) scheme, which started last year, came bundled with the Gamarue malware – an old remote access worm from the 2010s.The Register understands that a batch of 23,000 computers, the GeoBook 1E running Windows 10, made by Shenzhen-headquartered Tactus Group, contained the units that were loaded with malware. A spokesperson for the manufacturer was not available for comment.
This is almost certainly an instance of someone prepping these machines using an image that somehow was infected with the malware... but still. Not having any checks prior to the machines getting out to school districts for this sort of thing and nearly rolling the machines out to students sure feels like incompetence. Also likely factoring into all of this is the extreme lack of supply for laptops from the more traditional manufacturers, leading some schools to go find off-brand alternatives. The GeoBook is one of those.But again, still, Gamarue calls home somewhere inside of Russia and allows nefarious actors to remotely access these machines. Machines that almost certainly have webcams on them. That's... not good?If the pandemic has exposed anything at all about humanity, it surely must be how wildly unprepared we were for it.

Read more here

---
posted at: 12:01am on 28-Jan-2021
path: /Policy | permalink | edit (requires password)
0 comments, click here to add the first
---
---
For Basically No Reason, Gamestop's Stock Price Is Rollercoastering In A Tug Of War Being Fought On Reddit

Furnished content.


Let's get this straight out of the gate: I am an expert on nothing to do with the stock market beyond my own personal investments. So, absolutely none of this should be taken as any advice or indication that a certain position in any market is being advocated personally by me. This is not a post about where you should invest your money. It is, instead, a post about how silly certain portions of the stock market appear to have become.And that statement is informed by a decade of watching GameStop, the retailer for new and used video games, new and used video game consoles, and mostly new Funko Pop toys, has been driven further and further from relevance. While predictions about the demise of GameStop have been around forever, recently there is more reason to think they're going to become true. First, the trend of expanded purchases for digital downloads does away with a hefty chunk of GameStop's potential revenue. Yes, GameStop offers its own digital download platform... but nobody uses it. In recognition of that trend, the next generation of consoles are being offered with an option to forgo any optical drive entirely, which would be another nail in GameStop's coffin if widely adopted. And, like most retail operations, the COVID-19 pandemic has severely crippled GameStop's business.Which is why those challenges and trends are accurately reflected in GameStop's stock price, because... oh, wait... shit.
So, yeah, in the month of January, GameStop's stock has risen roughly 4x. And if you want to try to explain that away, please note that pulling the timeline back further actually makes all of this look way more bonkers.
Okay, so what's going on here? Did GameStop come up with an entirely new strategy to propel its relevance in the long-term video game industry? Did it totally restructure, coming up with cost-saving measures or store and staffing closures that make it suddenly more profitable? Was there some consequential change of leadership or outside investment in the company?Nope, none of that. Instead, there appears to be a sort of insane tug of war going on right now on Reddit between short sellers and day traders that is artificially sending this stock on an insane rollercoaster.
Shares of GameStop jumped more than 20% to a high of $101.62 shortly after the open on Tuesday. After drifting lower from the session high, the stock turned sharply higher as Social Capital's Chamath Palihapitiya said in a tweet that he bought GameStop call options betting the stock will go higher. Trading was halted for a second time following his tweet due to volatility. The stock was last up 21% at around $91 a share.The explosive rally in GameStop was largely driven by the buying frenzy among individual investors active in online forums, especially the infamous "wallstreetbets" Reddit chat room with more than 2 million subscribers. One trending post on Tuesday features a screenshot of the user's portfolio showing an over 1,000% return on GameStop's stock.
In other words, this is like some strange offshoot of a meme stock, where nobody really cares about valuation and mostly only cares about potential. Except, for all the reasons we discussed in the opening, nobody really seems to think that there is any potential here. Instead -- and I recognize that this is crazy -- a group of traders on the WallStreetBets Reddit appear to be trying to use the power of that chat room to create its own market reality.
With enough small traders rallied to its cause, WallStreetBets can create its own stock market reality, at least for a little while, specifically in cases like GameStop's where other investors have thrown massive amounts of money behind the opposite bets. "It was a meme stock that really blew up," WallStreetBets moderator Bawse1 told Wired. "The massive short contributed more toward the meme stock."While analysts say the stock hype can't last, it's already exposed, once again, just how much of a messed-up casino the stock market can be.
And that's the problem. This is by no means exactly like 2007 by any stretch, but it does have some of that same stench. Untethering the stock market from the reality of what's going on with a company is not a good plan. GameStop has headwinds to its survival in the long-term, simply as a matter of its business and where the gaming marketplace is going. What's going on in the market appears to be chicanery.

Read more here

---
posted at: 12:00am on 27-Jan-2021
path: /Policy | permalink | edit (requires password)
0 comments, click here to add the first
---
---
NYPD Still Blowing The Public's Money To Keep The Public From Seeing The NYPD's Misconduct Records

Furnished content.


The NYPD is still spending taxpayers' money to prevent taxpayers from accessing police misconduct records. The latest fight over these records was prompted by the New York legislature, which repealed the law that allowed the NYPD to deny the public access to this information last summer.Since then, the NYPD and other first responder agencies have been attempting to litigate their way back to opacity. New York law enforcement agencies -- represented by their unions -- secured a temporary injunction blocking the release of these records last fall, setting the stage for even more expenditure of public funds to argue for the further screwing of the public these agencies are supposed to be serving.Additional litigation was prompted by Mayor Bill de Blasio's unsealing of disciplinary records in response to the law's repeal. NYPD officers and city firefighters filed their own suit following ProPublica's publication of the unsealed records. The NYPD's union was able to secure an injunction prior to this publication, but it was completely nullified by ProPublica's reporting, which put everything it had obtained from the CCRB (Civilian Complaint Review Board) -- which has its own copies of NYPD misconduct files -- online in a searchable database.This transparency genie can't be put back into the bottle, but that isn't stopping the litigants from trying to obtain a judicial order demanding this impossibility. US District Court Judge Katherine Polk acknowledged last year any order she might issue would be unable to "reach backwards in time" and reverse the publication of this info.The unions are back in court, claiming the release of this info by the CCRB (and its subsequent publication) has created a danger that can only be addressed with a history-erasing court order.
Anthony Coles, an attorney at DLA Piper representing the unions, told the panel of judges Tuesday that police officers received "chilling threats" made to officers at the time the records release was first announced.
Even if true, there's nothing the court can do about it now. And, as the court points out, it was up to the plaintiffs to argue this point effectively prior to asking the court for yet another restraining order.
U.S. Circuit Judge Raymond Lohier faulted the unions, however, for failing to get specific in support of their claim that the repeal of the records-sealing law in the New York Constitution created irrevocable harm."As I understand it, there's nothing in the record that indicates that the unions were able to come up with anything," Lohier said.
Vague post-facto complaints aren't going to move the dial. But the unions -- and the public employees they represent -- are apparently hoping hysterical rhetoric delivered inside and outside the court might. But there's some encouraging pushback, led by police reformers, who point out the hypocrisy of cops claiming negative information hurts them while simultaneously dragging every victim of police violence through the mud in hopes of exonerating cops for killing or maiming citizens.Here's Tiffany R. Wright of Communities United for Police Reform speaking up about the NYPD's pattern and practice of besmirching its victims:
Negative information about people killed by police has been allowed to circulate "in the public square," she continued, while disciplinary records have not been public, making for a "one-sided, unfair" conversation.
That's the way things have been for far too long. Only recently -- and only with the repeal of a law that allowed cops to shield themselves from public scrutiny -- has the balance of power started to shift. But never mind the courtroom hysterics: the NYPD (and other NY public agencies) still wield most of the power. This shift towards accountability isn't seismic. But hopefully it's more than incremental. It appears these agencies will do everything in their power to prevent it from shifting any further. And they'll be spending the public's money to do it.

Read more here

---
posted at: 12:00am on 27-Jan-2021
path: /Policy | permalink | edit (requires password)
0 comments, click here to add the first
---
---
Louisiana Legislature Approves Tepid Police 'Reforms' That Won't Do Much To Give The State Better Police

Furnished content.


Police reform efforts are being mounted all over the nation, but very few appear to be capable of creating any lasting, positive changes. Reforming law enforcement is difficult to do. Legislators, for the most part, still "back the blue," if for no other reason than cops are also government employees. Powerful police unions are firmly entrenched, providing the biggest obstacle to reform -- fully capable of gutting reform bills by leaning on legislators and threatening less law enforcement activity.The Louisiana legislature has finally agreed to some recommendations from a state task force. The best recommendations, however, were excised from the final proposal, leaving state residents to deal with law enforcement agencies which won't really have to change much of anything to comply with the minimal changes.Perhaps the most significant change is this, which shows you just how little will be changing for the state's cops.
Reduce the amount of time an accused officer has to secure counsel from 30 days to 14.
This just means officers will be answering questions a little bit sooner when under investigation. On the other hand, the task force approved extending the length allowed for internal investigations from 60 days to 75 days, meaning it will be at least another two weeks before the public is informed of the outcome… if it's even informed at all.There's a chokehold "ban" that isn't an actual ban, allowing officers to use chokeholds if they "believe" they or someone else is in danger. The same sort of faux ban now exists for no-knock warrants.
Ban "no-knock" warrants unless an affidavit establishes probable cause that such a warrant is needed to protect an officer from death or bodily harm. Officers still would have to identify themselves as uniformed officers and provide audible notice that they are entering a building.
So, pretty much the same standard as before for no-knock warrants. The only difference is officers will have to identify themselves when serving no-knock warrants -- something they still won't have to do until after they've already entered.There are demands for additional training and a mandate for the hiring of minority officers. The reforms address things that should have already been in place, like requiring agencies to report anything that might harm an officer's credibility to prosecutors (but not, notably, to defense lawyers) and "incidents" triggering investigations.Another small positive is a mandate to create a process to revoke an officer's license if they commit misconduct. Currently, an officer's certification can only be pulled if they are convicted of a crime. There's also a new requirement that officers activate dashboard cameras when exiting their vehicles. The reforms will also apparently lead to similar body camera requirements, indicating nothing approaching this is already in place.But it could have been a much stronger set of reforms. But the task force -- composed mainly of government officials -- voted down recommendations that could have resulted in lasting, positive change.First, the task force rejected a recommendation that all investigations of officers be performed by an outside law enforcement agency. The status quo will remain in place, allowing departments to investigate their own officers -- something that tends to lead to exoneration.And the task force also refused to hold officers to the same standard the government holds citizens accused of criminal wrongdoing.
The group voted down [Rep. Ted] James' proposal to ban officers under investigation from reviewing their body camera footage before meeting with investigators. He said going over the footage with their attorney before making a statement to an investigator could help an accused officer fabricate a story to escape punishment.Other members found James' proposal excessive. They said taking a look at the footage helps an officer refresh their memory about the incident.
Sure, it might "refresh" their memory. But it's more than accused citizens get to do. They're not allowed to review recordings of any alleged criminal acts before talking to investigators. There's no reason officers should be given more due process than the people they serve, but government reps and law enforcement officials often seem to believe accused officers should be given a head start on investigations, building up a defense before even being questioned.This isn't really reform. It's the enactment of bare minimum expectations. This is what Louisiana should already have had in place. There's no reason to applaud something other states would consider to be the foundation to erect reform efforts on.

Read more here

---
posted at: 12:00am on 26-Jan-2021
path: /Policy | permalink | edit (requires password)
0 comments, click here to add the first
---
---
BMG, Aggressive Champion Of Copyright Enforcement, Accused Of Copyright Infringement By Jehovah's Witnesses

Furnished content.


Readers here will not need to be reminded that BMG, a prolific music label, is also a prolific enforcer of copyright. BMG has been party to some of the most notable instances of copyright enforcement, from its lawsuit against Cox, to its use of Rightscorp to troll internet users and lie to them, up to and including taking down news videos of President Obama singing an Al Green song. There are plenty more examples after those, leaving anyone perusing them with the distinct impression that BMG super-duper respects the strictest enforcement of copyright laws, presumably in order to protect creators of content.But that wouldn't seem to be the case if the accusations from the Jehovah's Witness affiliated Watch Tower Bible and Tract Society are true. See, BMG is the publisher for artist Aled Jones' album Blessings, which is essentially a collection of religious songs from a wide variety of faiths. Jones included a Jehovah's Witness song, kicking off a shit storm.
The problem lies in a song on the album called "Listen, Obey and Be Blessed", a work owned by the Watch Tower Bible and Tract Society, the supervising body and publisher for the Jehovah's Witness religious group. The appearance of this song on a commercial album immediately raised alarm bells among the religion's followers who, through their teachings and knowledge of their faith, knew this track shouldn't have been used in this manner.
And so a lawsuit was filed. BMG is listed as the defendant alongside various John Does, all of whom Watch Tower accuses of violating its copyrights on the song. The group has a copyright registration on the song via a song book it constructed. Watch Tower also is the only authorized entity for licensing the song, which it has only licensed to other parts of the Jehovah's Witness organization. Watch Tower also reached out to Aled Jones prior to the album's release informing him that he didn't have permission to use the song. At that point, BMG responded, indicating it had a license from GEMA, the German rights society. And that, friends, is where things get really weird.
Despite the claims from both music outfits, Watch Tower insists it never approved licenses. This appears to be supported in a response from GEMA, which told the religious group that BMG UK had asked for a license but the request was denied because GEMA had no rights to license the work.The buck was then passed to BMG in the US, who were apparently in the process of obtaining a compulsory mechanical license to use the song. However, Watch Tower says the necessary procedures weren't followed so that licensing opportunity failed. As a result, BMG is guilty of copyright infringement and causing reputational damage to the entire religion.
I mean, if BMG published the album including the song before it had gone through the process to obtain the mechanical license then... yeah. I suppose there's a chance that at trial BMG could come up with some kind of evidence that it had procured a proper license for the song, but it sure seems like if such evidence existed it would have been presented prior to the lawsuit being filed at all.Which would make BMG, fervent protectors of copyright, nothing but a bunch of dirty ol' pirates. Hypocrisy of this kind is by no means rare, but it still always amazes me how much you can rely on the most ardent enforcers of copyright eventually being found out to have violated copyright themselves.

Read more here

---
posted at: 12:00am on 26-Jan-2021
path: /Policy | permalink | edit (requires password)
0 comments, click here to add the first
---
---
Gaming Like It's 1925: Last Week To Join The Public Domain Game Jam!

Furnished content.



Sign up for the Public Domain Game Jam on itch.io »It's now been almost a full month since works published in 1925 entered the public domain in the US, and that means we're nearing the end of our public domain game jam, Gaming Like It's 1925 — but it's not too late to get involved! After all, plenty of game jams only run for a couple of days, and you've still got an entire week to cook up an analog or digital game based on newly-public-domain material and compete for one of our great prizes.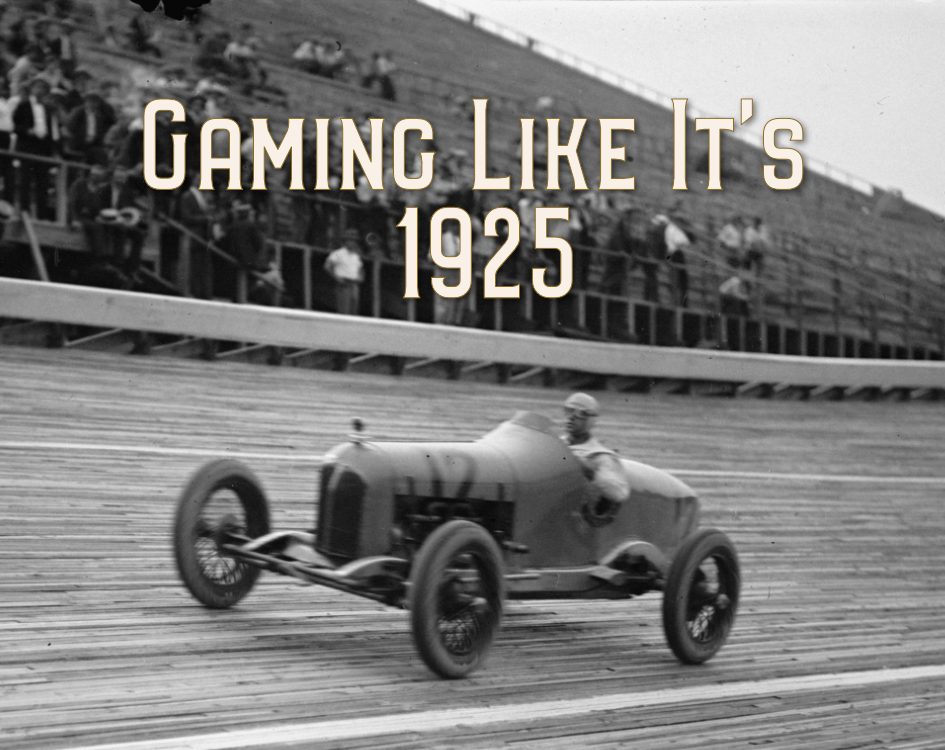 Check out the game jam page for the full rules and some links to public domain works you could draw on, as well as game design tools for designers of all experience levels. Even if you've never tried making a game before, a week is plenty of time to learn the basics of Twine or Story Synth, and anyone can try their hand at thinking up a roleplaying or party game — we've had winning games that are nothing more than some rules in a text document.The jam runs through January 31st and then our judges will begin playing the entries to select winners in six categories (the winners of the 2020 jam are linked below, and you can read our judges' thoughts on them here):We've already gotten a handful of submissions and we're anticipating many more as the due date approaches, so hurry up and join the jam to get your game in the mix!

Sign up for the Public Domain Game Jam on itch.io »

Read more here



---
posted at: 12:01am on 24-Jan-2021
path: /Policy | permalink | edit (requires password)
0 comments, click here to add the first
---
---
Appeals Court Rejects Clearview's Attempt To Dodge A State Lawsuit By Trying To Make It A Federal Case

Furnished content.


Clearview's attempt to dodge a potential class-action lawsuit filed against it in Illinois has just been booted back to the Illinois court system by the Seventh Circuit Court of Appeals.Clearview -- facial recognition's current supervillain -- was sued in Illinois by Illinoisans alleging violation of Illinois law. Multiple times.The plaintiffs claimed Clearview's scraping of publicly available photos, location data, and other information from a variety of websites and social media platforms violated the state's law, which requires companies to obtain permission from people before harvesting and selling access to this data.This same law netted a $550 million settlement from Facebook for its preemptive tagging of people in photos, something a court found to be a violation the law passed by the state in 2008. This settlement appeared to rattle Clearview, which filed documents with the court stating it would no longer do business in Illinois or knowingly collect biometric information from Illinois residents.This lawsuit continues, however, thanks to the Seventh Circuit. In a somewhat novel move, the plaintiffs argued they do not have standing to pursue this lawsuit in federal court. Clearview argued otherwise, hoping to establish enough standing to take the lawsuit federal, at which point it would agree the plaintiffs did not have enough standing to move the case forward.It's not often plaintiffs argue against their own standing, but the plaintiffs want this case in a state court, where they can pursue Clearview for violation of state laws. The only federal hook is Clearview's existence as a Delaware corporation headquartered in New York. State courts will normally allow lawsuits like these to be moved to federal court because the plaintiffs and defendant aren't located in the same state.The district court, however, agreed with the plaintiffs: they did not allege any federal harms or anything else that would make the case better served at the federal level. The opening of the Seventh Circuit's opinion [PDF] highlights the bizarre nature of this appeal:
Oddly, [plaintiff Melissa] Thornley insists that she lacks standing, and it is the defendant, Clearview AI, Inc., that is championing her right to sue in federal court. That peculiar line-up exists for reasons that only a civil procedure buff could love: the case started out in an Illinois state court, but Clearview removed it to federal court. Thornley wants to return to state court to litigate the BIPA claims, but Clearview prefers a federal forum. The case may stay in federal court, however, only if the more stringent federal standards for standing can be satisfied; Illinois (as is its right) has a more liberal attitude toward the kinds of cases its courts are authorized to entertain. The district court held that Thornley has alleged only a bare statutory violation, not the kind of concrete and particularized harm that would support standing, and thus ordered the action remanded to the state court.
The court notes this reversal of roles has led to an equally unusual appeal. Normally, plaintiffs argue in favor of their standing to sue. In this case, the plaintiffs are arguing against this because it runs contrary to their interests and in favor of Clearview's. After examining far more precedent than one would imagine would be on hand, the Appeals Court says the case must exit the federal court system and return to Illinois.The Appeals Court says the plaintiffs are free to craft their allegations as narrowly as they'd like. And as much as Clearview would like to be accused of even greater violations to (briefly) take the case federal for an easier dismissal, it's not up to the courts to tell plaintiffs how to craft their arguments or shuffle things from state to federal just because something a federal court could handle could plausibly be alleged.
[Thornley] does not contest either the existence of minimal diversity (she is a citizen of Illinois, and Clearview is a citizen of Delaware and New York) or the fact that more than $5,000,000 is at stake. Instead, she has simply offered a class definition that is narrower than it might have been. We have no reason to believe that the district court, acting on its own initiative, would certify a different and broader class; to that extent, the rule that the plaintiff controls her own case applies. And unlike the situation in Standard Fire, people who fall outside Thornley's class definition are totally unaffected by this litigation. If they wish to sue Clearview, either alone or under a class definition that includes an allegation of injury, they are free to do so. Indeed, as we noted earlier, there are a number of class actions pending against Clearview, many of which appear to be broader than this one. We know of nothing that would prevent a putative class representative from taking a conservative approach to class definition. And if the plaintiffs change their tune in the state court, Clearview will be able to attempt to remove again to federal court, though we do not predict the outcome of such an effort.
Clearview's counterintuitive attempt to make a federal mountain out of the plaintiff's state molehill fails. The case remains in the state court system and limited to a specific violation of state law. Clearview will still have to defend itself against these claims.

Read more here

---
posted at: 12:01am on 23-Jan-2021
path: /Policy | permalink | edit (requires password)
0 comments, click here to add the first
---
---
Content Moderation Case Study: Facebook Targets Misinformation Spread By The Philippines Government (2020)

Furnished content.


Summary: Philippines president Rodrigo Duterte's rise to power was greatly aided by Facebook and its overwhelming popularity within the country. An estimated 97% of Filipinos have Facebook accounts and the company itself co-sponsored a Q&A session with local journalists that was broadcast on 200 radio and television stations and livestreamed on the platform. Questions were crowdsourced from Facebook users, helping propel the mayor of Davao to the highest office in the country.Duterte's run for office was also directly assisted by Facebook, which flew a team of reps in to help the candidate's campaign staff maximize the platform's potential. As his campaign gathered critical mass, he and his team began weaponizing the tools handed to him by Facebook, spreading misinformation about other candidates and directly targeting opponents and their supporters with harassment and threats of violence.Not much has changed since Duterte took office in 2016. Facebook continues to be his preferred social media outlet. But Facebook's latest attempt to tackle the spread of misinformation on its platform may prompt Duterte to find another outlet to weaponize. In September 2020, Facebook's moderation team announced they had removed a "network" linked to the Philippines government for violating its rules against "coordinated inauthentic behavior."
We also removed 64 Facebook accounts, 32 Pages and 33 Instagram accounts for violating our policy against foreign or government interference which is coordinated inauthentic behavior on behalf of a foreign or government entity. This network originated in the Philippines and focused on domestic audiences. (Updated on October 12, 2020 at 6:35PM PT to reflect the latest enforcement numbers.)
Facebook's removal of this content prompted immediate comments from President Duterte. The president's response to Facebook's moderation efforts was a reminder from Duterte that he has the power to shut the platform down in his country if he believes he's being treated unfairly.
I allow you to operate here, Mr. Duterte said. You cannot bar or prevent me from espousing the objectives of government. Is there life after Facebook? I don't know. But we need to talk.
Questions and policy implications to consider:
Does targeting official government accounts increase the risk of the platform being banned or blocked in targeted countries?
Does the possible loss of market share affect moderation decisions targeting governments?
Should Facebook be directly involved in setting up social media campaigns for political figures/government entities?
Does Facebook have any contingency plans in place to mitigate collateral damage to citizens in countries where the platform has been subjected to retaliatory actions by governments whose content/accounts have been removed?
Resolution: Facebook's Philippines office offered no comment in response to Duterte's threats and the targeted accounts remain deactivated. Facebook is still operating in the country and, although Duterte threatened harsher regulation may be in the works, nothing has surfaced to date.Originally posted to the Trust & Safety Foundation website.

Read more here

---
posted at: 12:01am on 23-Jan-2021
path: /Policy | permalink | edit (requires password)
0 comments, click here to add the first
---
---
The Esports Industry Grew; Now It's Time For It To Grow Up

Furnished content.


As we've discussed for some time, the esports industry has been the subject of unprecedented growth in competitive sports. This growth trend began nearly a decade ago, but its pace steadily increased and was then supercharged by the COVID-19 pandemic. The industry is now looking back at a year when it nearly doubled in size, basking in its new found cultural position. So, the esports industry has grown. Now it's time for it to grow up.What do I mean by that? Well, it's time that the industry learn the same lessons many other sports leagues have had to learn: it's the players that drive interest among viewers. Personalities are what become popular in competitive sports and those personalities need space to shine through, rather than be muzzled. And, unfortunately, the esports industry has a nasty habit of trying to muzzle its personalities.The most glaring example of this came during the Hong Kong protests of 2019. During those protests, many esports athletes spoke out in support for the protests. This led to those athletes being punished, including bans of high profile streamers and others. Given all that's happened in and to Hong Kong since, it's hard to imagine companies like Blizzard arguing they were on the right side of history when it comes to Hong Kong. Frankly, I think I'd enjoy seeing them try.But the Hong Kong protests are far from the only example of gaming companies and esports events taking a heavy hand to silence athletes. You will recall that Nintendo, after nixing a competition over its use of a mod that basically made putting the tourney on possible, likewise nixed a Splatoon tournament broadcast for the crime of some of the players criticizing the company.And the latest example of all of this is a Mortal Kombat player being disqualified from a tournament all for mildly chiding the game developers about an over-powered character in the game.
During an official Mortal Kombat 11 Pro Kompetition tournament on January 16, finalist Titaniumtigerzz was disqualified after jokingly calling out developer NetherRealm Studios by labeling his Sheeva variation—a personalized moveset that displays a custom name to opponents—as "WhyDidNRSdoThis."The disqualification made for an awkward moment on the stream. When the official broadcast cut away from the top 8 match after just a few minutes, commentators Housam "Mitsuownes" Cherif and Miguel "Darth Arma" Perez were left fumbling for words to explain what happened.
If you're thinking that there's no way that a player was DQ'd from a tournament simply for having that moveset name and are about to go hunting the internet for an alternate explanation...don't bother. That really was the reason. The Sheeva character is the subject of some controversy among Mortal Kombat fans due to a specific move she does that most agree makes her overpowered and nearly impossible to defeat if used in a certain way.
The variation name, Titaniumtigerzz told Kotaku, was supposed to be a very mild criticism of Sheeva's strengths."It was meant to be funny since the character I was using is basically extremely easy," Titaniumtigerzz explained to me via DM. "The joke was, 'Why would they make such an easy character?'"
He went on to note that it was the first time he'd used the name, that he wasn't given any notice or warning for using it, and that he wasn't given any opportunity to change the name. The competition rules also don't lay out any rules for this sort of thing, but they do give tournament organizers basically full discretion when it comes to banning players for pretty much anything. Meanwhile, this whole thing backfired anyway, with gamers hurling about the #whyDidNRSdoThis hashtag on twitter.But, Streisand Effect aside, the point is again that esports needs to grow up. Part of that maturation process is going to require growing a thicker skin. Athletes criticizing their own leagues is incredibly common in competitive sports. It's also common to see athletes using their voices for political and social movements. And, love or hate how athletes use their voices, its those voices that fans connect with, not league executives.So grow up, esports leagues. Let your players be heard. And if that means hearing them criticize you? Well, that's okay too.

Read more here

---
posted at: 12:02am on 22-Jan-2021
path: /Policy | permalink | edit (requires password)
0 comments, click here to add the first
---
---
Judge Easily Rejects Parler's Demands To Have Amazon Reinstate Parler

Furnished content.


As was totally expected, US district court judge, Barbara Jacobs Rothstein, has handily rejected Parler's motion to force Amazon to turn Parler's digital lights back on. The order is pretty short and sweet, basically saying that Parler hasn't even remotely shown a likelihood of success in the case that would lead to having the court order Amazon to take the social media site back.On the antitrust claims, the judge points out that these appear to be a figment of Parler's imagination:
At this stage in the proceedings, Parler has failed to demonstrate that it is likely to succeed on the merits of its Sherman Act claim. While Parler has not yet had an opportunity to conduct discovery, the evidence it has submitted in support of the claim is both dwindlingly slight, and disputed by AWS. Importantly, Parler has submitted no evidence that AWS and Twitter acted together intentionallyor even at allin restraint of trade....Indeed, Parler has failed to do more than raise the specter of preferential treatment of Twitter by AWS. The sum of its allegation is that by pulling the plug on Parler but leaving Twitter alone despite identical conduct by users on both sites, AWS reveals that its expressed reasons for suspending Parler's account are but pretext.... But Parler and Twitter are not similarly situated, because AWS does not provide online hosting services to Twitter. Parler's unsupported allegation that AWS provides online hosting services to both Parler and Twitter is explicitly denied in a sworn declaration by an AWS executive.... (Twitter's principal social-media service (the Twitter Feed) does not run on AWS. . . . On December 15, 2020, AWS announced that it signed an agreement with Twitter for AWS to begin servicing the Twitter Feed for the first time. . . . We do not yet service the Twitter Feed, and I am not aware of any particular timeline for doing so.). Thus, as AWS asserts, it could not have suspended access to Twitter's content because it does not host Twitter.
For what it's worth the judge doesn't even note the other huge weakness in Parler's "antitrust claims." I had intended to write a post about this, but now that this order is out, that post may be moot: Parler's CEO in his own declaration undermined the entirety of the antitrust claim by admitting that there were at least half a dozen other "large" cloud providers beyond Amazon. It's true that none of them wanted to do business with Parler, but it sort of highlights that there's competition in the market:
Parler reached out to at least six extremely large potential providersall of which refused to host Parler for one of two reasons.
The "strongest" (and I use that term in the sense of the "tallest of the ants" meaning) of the claims was probably the breach of contract claim, in which Parler said AWS's terms require 30 days notice for termination. As we wrote, however, the terms also allow for a suspension of service in much less time, and Amazon insists that Parler's service was suspended rather than terminated. The judge, not surprisingly, did read the whole of the terms of service, rather than just the convenient bit Parler's lawyer wanted her to read:
Parler has not denied that content posted on its platform violated the terms of the CSA and the AUP; it claims only that AWS failed to provide notice to Parler that Parler was in breach, and to give Parler 30 days to cure, as Parler claims is required per Section 7.2(b)(i). However, Parler fails to acknowledge, let alone dispute, that Section 7.2(b)(ii)the provision immediately followingauthorizes AWS to terminate the Agreement immediately upon notice and without providing any opportunity to cure if [AWS has] the right to suspend under Section 6. And Section 6 provides, in turn, that AWS may suspend [Parler's or its] End User's right to access or use any portion or all of the Service Offerings immediately upon notice for a number of reasons, including if AWS determines that Parler is in breach of this Agreement. In short, the CSA gives AWS the right either to suspend or to terminate, immediately upon notice, in the event Parler is in breach.Parler has not denied that at the time AWS invoked its termination or suspension rights under Sections 4, 6 and 7, Parler was in violation of the Agreement and the AUP. It has therefore failed, at this stage in the proceedings, to demonstrate a likelihood of success on its breach of contract claim.
Then there's the intentional interference claim, which almost never flies, because it's almost always just an attempt to repeat earlier claims with a "and this is serious." Here, it's just pathetic. And the judge knows that.
Parler has failed to allege basic facts that would support several elements of this claim. Most fatally, as discussed above, it has failed to raise more than the scantest speculation that AWS's actions were taken for an improper purpose or by improper means. Conversely, AWS has denied it acted improperly, justifying its actions as a lawful exercise of rights it had pursuant to either the suspension or the termination provisions of the CSA. Further, for the reasons outlined supra, §§ III.B.(1) & (2), Parler has failed to demonstrate the likelihood that AWS breached the CSA. To the contrary, the evidence at this point suggests that AWS's termination of the CSA was in response to Parler's material breach. Parler has therefore not demonstrated a likelihood of success on this claim.
The judge does admit that Parler may be right that there are irreparable harms here, but its failure to plead a winnable case means that doesn't much matter. Finally, there's an interesting paragraph on the public interest arguments in the case:
The Court explicitly rejects any suggestion that the balance of equities or the public interest favors obligating AWS to host the kind of abusive, violent content at issue in this case, particularly in light of the recent riots at the U.S. Capitol. That event was a tragic reminder that inflammatory rhetoric canmore swiftly and easily than many of us would have hopedturn a lawful protest into a violent insurrection. The Court rejects any suggestion that the public interest favors requiring AWS to host the incendiary speech that the record shows some of Parler's users have engaged in. At this stage, on the showing made thus far, neither the public interest nor the balance of equities favors granting an injunction in this case.
Separately, it's worth noting that the judge called out the fact that this is not a case about free speech or the 1st Amendment, as some have tried to frame it:
It is important to note what this case is not about. Parler is not asserting a violation of any First Amendment rights, which exist only against a governmental entity, and not against a private company like AWS. And indeed, Parler has not disputed that at least some of the abusive and violent posts that gave rise to the issues in this case violate AWS's Acceptable Use Policy.
Overall, the ruling was basically exactly what most people were expecting. The case still moves on, for now, as this was just rejecting the request for a temporary restraining order (effectively forcing Amazon to rehost Parler). But I would imagine this does not bode well for the next step, which is likely a motion to dismiss the entire lawsuit from Amazon, which the judge seems likely to grant on similar grounds as was used for this ruling.

Read more here

---
posted at: 12:02am on 22-Jan-2021
path: /Policy | permalink | edit (requires password)
0 comments, click here to add the first
---
---
SCOTUS Refuses To Hear Case Between Jack Daniels And VIP Products Over Doggy Chew Toy

Furnished content.


The trademark dispute between Jack Daniels, famed maker of brown liquor, and VIP Products, maker of less famous doggy chew toy Bad Spaniels, has been a long and winding road. If you aren't familiar with the case, the timeline goes like this. VIP made a dog toy that is a clear parody homage to a bottle of Jack Daniels whiskey, called Bad Spaniels (get it?). Jack Daniels sent a C&D letter to VIP, claiming trademark infringement. VIP turned around and sued Jack Daniels for declaratory judgement that its product did not infringe, leading Jack Daniels to then file its own trademark lawsuit in response. The initial court ruling found for Jack Daniels, rather bizarrely claiming that VIP's product couldn't be expressive work, thereby protected by the First Amendment, because it wasn't a form of traditional entertainment. On appeal, however, the U.S. Court of Appeals for the 9th Circuit said that ruling was made in error, vacated it, and instructed the lower court to apply the Rogers test since the product was clear parody and expressive after all. Rather than have that fight, though, Jack Daniels instead petitioned the Supreme Court to hear its case.While I might find it interesting to see just how many doggy-related puns several SCOTUS Justices might fit into opinions on this case, however, we now have the news that the court has declined to hear the case.
As reported by Law360, the justices denied the petition filed by Jack Daniel's last year that said the Ninth Circuit had been "egregiously misguided" when it afforded said protection to the toy, which looks like the famous whiskey but replaces the text on the label with puns.The justices didn't explain why they denied the petition, but it is not hugely surprising as the courts only grant a small fraction of the petitions it receives.
So, this isn't SCOTUS saying Jack Daniels is wrong, but it does mean that the only place it is going to have this fight is the lower court that has already been instructed on appeal to apply the Rogers test. That means that Jack Daniels is now going to have to show that the use of any JD marks by VIP products is both "not artistically relevant to the underlying work" and that it "explicitly misleads consumers as to the source of the content of the work."And if you really think that Jack Daniels is going to be able to show that either of those are the case when it comes to a pet toy overflowing not with whiskey but with puppy puns, you may need to get your head checked. Certainly, it sounds like VIP is more than happy to have that particular fight.
In a statement to Law360, an attorney for VIP Products said the justices had made the right decision."The Ninth Circuit followed settled precedent, which strikes the right balance to protect expressive speech," said David G. Bray of Dickinson Wright PLLC. We look forward to bringing this litigation to conclusion in the district court."
Or Jack Daniels can realize its mistake and try to settle this whole mess it made. Look what you did, Jack Daniels! Look what you did! Bad corporate bully. Bad!

Read more here

---
posted at: 12:00am on 21-Jan-2021
path: /Policy | permalink | edit (requires password)
0 comments, click here to add the first
---
---
Content Moderation Case Study: Using Hashes And Scanning To Stop Cloud Storage From Being Used For Infringement (2014)

Furnished content.


Summary: Since the rise of the internet, the recording industry has been particularly concerned about how the internet can and will be used to share infringing content. Over time, the focus of that concern has shifted as the technology (as well as copyright laws) have shifted. In the early 2000s, most of the concern was around file sharing applications, services and sites, such as Napster, Limewire, and The Pirate Bay. However, after 2010, much of the emphasis switched to so-called cyberlockers.Unlike file sharing apps, that involved person-to-person sharing directly from their own computers via intermediary technologies, a cyberlocker was more of a hard drive on the internet. The issue was that some would store large quantities of music files, and then make them available for unlicensed downloading.While some cyberlockers were built directly around this use-case, at the same time, cloud storage companies were trying to build legitimate businesses, allowing consumers and businesses to store their own files in the cloud, rather than on their own hard drive. However, technologically, there is little to distinguish a cloud storage service from a cyberlocker, and as the entertainment industry became more vocal about the issue, some services started to change their policies.Dropbox is one of the most well-known cloud storage companies. Wishing to avoid facing comparisons to cyberlockers built off of the sharing of infringing works, the company put in place a system to make it more difficult to use the service for sharing works in an infringing manner, while still allowing the service to be useful for storing personal files.Specifically, if Dropbox received a DMCA takedown notice for a specific file, the company would create a hash (a computer generated identifier that would be the same for all identical files), and then if you shared any file from your Dropbox to someone else (such as by creating a shareable link), Dropbox would create a hash and check it against the database of hashes of files that had previously received DMCA takedown notices.This got some attention in 2014 when a user on Twitter highlighted that he had been blocked from sharing a file because of this, raising concerns that Dropbox was looking at everyone's files.
Dropbox quickly clarified that it is not scanning every file, nor was it looking at everyone's files. Rather it was using an automated process to check files that were being shared and see if they matched files that had previously been subject to a DMCA takedown notice:
There have been some questions around how we handle copyright notices. We sometimes receive DMCA notices to remove links on copyright grounds. When we receive these, we process them according to the law and disable the identified link. We have an automated system that then prevents other users from sharing the identical material using another Dropbox link. This is done by comparing file hashes. We don't look at the files in your private folders and are committed to keeping your stuff safe.
Decisions to be made by Dropbox:
How proactive does the company need to be to remain on the compliant side of copyright law?
Will blocking sharing of files that might be shared for non-infringing purposes, make the service less useful to users?
What steps are necessary to avoid being accused of supporting infringement by traditional copyright industries?
Questions and policy implications to consider:
There may be legitimate, non-infringing reasons to share a file that in other contexts may be infringing.
Is it appropriate for a company to block that possibility?
What measures could be put in place to allow for those possibilities?
The recording and movie industries have a history of being aggressive litigants against technologies used for infringement. What level of response is appropriate for new startups and technology companies?
Will there be limitations on innovation to services like cloud storage imposed by the need to avoid angering certain industries?
Resolution: Dropbox has continued to use a similar setup, and for the most part has avoided being compared to traditional cyberlockers. Since 2014, the issue of DMCA takedowns leading to future blocking of files has not received all that much attention either. There have been a few articles and forum discussions about how it works, with some users looking for workarounds, but for the most part this technological setup appears to have prevented Dropbox from being considered a cyberlocker-style site for infringing file sharing.Originally published on the Trust & Safety Foundation website.

Read more here

---
posted at: 12:00am on 21-Jan-2021
path: /Policy | permalink | edit (requires password)
0 comments, click here to add the first
---
---
Illinois Legislature Sends Massive Police Reform Bill To The Governor's Desk

Furnished content.


A serious set of police reforms has passed through the Illinois legislature and is headed to the governor's desk. You can tell it's a good set of reforms because the police union hates it.In the final hours of the legislative session, state senator Elgie Sims did no one any favors by introducing a 764-page amendment to the reform bill that had already passed. That's not a cool move, no matter what the ends are. No one can possibly hope to read and comprehend something of that size with only a few hours left in the session, as another state senator pointed out on his Facebook page.But it's not as if the state senators had no idea what was contained in the bill. More than a week earlier, one of the state's police unions was already complaining about its contents and asking legislators to vote the bill down. The union's list of complaints looks like a comprehensive set of reforms -- something almost any other person or entity in the state would view as positives. Here's the Illinois Fraternal Order of Police's bitch list about the earlier, 611-page police reform bill, followed by commentary:
Eliminates Qualified Immunity for police officers, making them civilly liable to siren chasing trial lawyers
Qualified immunity needs to go. It has encouraged bad behavior by cops by making it almost impossible for them to be held accountable for their actions. As one Appeals Court judge recently pointed out, qualified immunity turns civil rights litigation into a rigged game citizens almost always lose.
Eliminates Officer's rights to Collectively Bargain, creating a "special class" of public employee who does not have these rights in Illinois
A step towards eliminating police unions is a step towards accountability. This point can't be argued. History has proven this much.
It Eliminates impartial arbitration over burdensome residency requirements
Asking cops to live near the people they serve shouldn't be burdensome. When cops are commuting from distant suburbs and neighboring towns to protect and serve, it's pretty tough for them to feel any empathy for the people they police or contribute to any sense of community.
Allows for unrestricted and ungoverned disciplinary policies of law enforcement officers
Likely hyperbole, just like the line that opens the FOP's post:
Late on January 5th, the Illinois General Assembly filed a 611 page bill that eliminates law enforcement as we know it from every community in the State.
LOL. Ok.
Prohibits departments from taking advantage of cost-saving federal surplus programs
An less-dishonest phrasing would explain that this bill prevents cops from acquiring military gear like assault rifles, grenade launchers, and armored vehicles. The Defense Department's 1033 program has driven a wedge between the police and policed, and has delivered no measurable improvement to law enforcement safety or crime reduction.
Allows officers to be punished or fired based on anonymous and unsubstantiated or unverifiable complaints
Oh, I doubt that.
Mandates that those unsubstantiated and unverified complaints be kept to be used against officers forever, with no destruction and no limits on how they can be utilized to inflict harm on officers
Stop your crying. Arrest records are permanent, even if arrestees are never convicted of the alleged crimes. There's no reason officers shouldn't have a permanent record that reflects their years of service -- both the good and the bad. Files will note claims that are unsubstantiated and unverified. Those won't hurt officers because, well, verified/substantiated complaints rarely have a negative effect on law enforcement officers' careers.
Substantially increases both initial and ongoing education requirements with no money to pay for the increased costs and no assurances that the courses will even be offered
That's a problem that needs to be addressed. But dismissing it out of hand because all the details aren't in writing yet is counterproductive.
Mandates the use of body cameras by all departments for every officer with no money to pay for the cost of those cameras
Pretty sure the police will pay for the cameras. They'll pay for it the way they pay for everything else: tax dollars. Or, if money's tight, maybe cops could free up some of their asset forfeiture funds to buy this equipment.
Defunds any department that does not comply 100% with the draconian requirements of the legislation
Again, hyperbole. There should be consequences for not complying with [checks notes] state law, but very few local governments are actually willing to defund police departments. Losing some of your budget because of compliance failures is not "defunding."
Eliminates funding for law enforcement agencies
LOL. No.
Eliminates Cash Bail
Cash bail simply allows the less fortunate to see their fortunes suffer even further. It's pretty difficult to keep your life running while in jail and it's impossible to earn money to pay bail while behind bars.
Enacts multiple benefits for felons
Who even knows what the FOP is saying here. The FOP might be referring to the felony murder rule, which is curtailed by this legislation. Felony murder is a hell of a thing, allowing people to be charged with murder if some act they committed resulted in the death of a person -- even if they never directly interacted with that person. For instance, selling drugs that later result in someone's fatal overdose can trigger the felony murder rule.
Prohibits use of force in almost all situations, and makes officers criminally liable for virtually any use of force
No. It doesn't. It tempers the use of force by ensuring it's justifiable. And when it isn't, it can result in criminal charges. The implementation of standards for force deployment is not a "prohibition" just because it eliminates some officer discretion.
Removes prohibitions against obstructing police officers
It doesn't do anything of the sort. It simply makes it a misdemeanor not punishable by more than 48 hours in jail or 100 hours of community service. This makes it less likely obstruction charges will be used to punish people for not being sufficiently deferential to cops.
Charges officers with Official Misconduct, a class 3 felony, for banal and incidental issues
One man's banal is another man's egregious offense. What cops may think are "banal" violations are actually disturbing to those outside of law enforcement and often surface indicators of systemic problems departments aren't dealing with properly. Increasing the severity of the punishment is a good deterrent.That's the FOP's take. And the FOP really didn't need to be so worried about it. No one was going to be able to pass a bill with all of this included. The last-second amendment stripped out a bunch of the really good stuff.
Some more controversial elements were eliminated from the final version of the bill to secure its passage. One would have reduced the power of police unions to bargain over disciplinary procedures. Another would have ended qualified immunity for civil rights violations, which would have made individual officers — instead of taxpayers — financially liable if a court found they intentionally violated the constitution.
Dammit. Passing a qualified immunity ban somewhere in the nation would be a great start -- a test case to see if it actually would result in the parade of litigation horrors cop officials claim it would. That will have to wait for another day and another legislature.But a lot of good stuff remains. The passed version expands the state's officer misconduct database and lengthens the retention of disciplinary records. It gives the state board more power to strip misbehaving officers of their certification. It forces police officers to provide more details on arrests whenever resisting arrest is one of the charges. It adds a duty to intervene when officers witness other officers violating rights. It enacts new procedures for no-knock search warrants. And it mandates body cam use across the state by 2025.The governor has stated he will sign the bill. This is good news for Illinois residents. And it should be good news for cops… at least the good ones. This doesn't change anything good cops already do. It only makes things worse for bad cops, despite the FOP's hysterical claims about it being the end of law enforcement. It should be a new beginning -- one that can be used to rebuild failing agencies and help them rid themselves of their worst components.

Read more here

---
posted at: 12:01am on 20-Jan-2021
path: /Policy | permalink | edit (requires password)
0 comments, click here to add the first
---
---
Free Access To Academic Papers For Everyone In India: Government Proposes 'One Nation, One Subscription' Approach As Part Of Major Shift To Openness

Furnished content.


Techdirt has been following the important copyright case in India that is about how people in that country can access academic journals. Currently, many turn to "shadow libraries" like Sci-Hub and Libgen, because they cannot afford the often hefty frees that academic publishers charge to access papers. If a new "Science, Technology, and Innovation Policy" (pdf), just released as a draft by the Government of India, comes to fruition, people may not need to:
The Government of India will negotiate with journal publishers for a "one nation, one subscription" policy whereby, in return for one centrally-negotiated payment, all individuals in India will have access to journal articles. This will replace individual institutional journal subscriptions.
That's just one of the bold ideas contained in the 63-page document. Here's another: open access to all research funded by the Indian taxpayers.
Full text of final accepted author versions of manuscripts (postprints and optionally preprints) along with supplementary materials, which are the result of public funding or performed in publicly funded institutions, or were performed using infrastructure built with the support of public funds will be deposited, immediately upon acceptance, to an institutional repository or central repository.
Similarly, all data generated from publicly funded research will be released as open data, with a few exceptions:
All data used in and generated from public-funded research will be available to everyone (larger scientific community and public) under FAIR (findable, accessible, interoperable and reusable) terms. Wherever applicable, exceptions will be made on grounds of privacy, national security and Intellectual Property Rights (IPR). Even in such situations, suitably anonymised and/or redacted data will be made available. In all cases, where the data cannot be released to the general public, there will be a mechanism to release it to bonafide/authorised researchers.
All publicly funded scientific resources will be made shareable and accessible nationally through digital platforms, including laboratories, supercomputing and AI facilities. Publicly funded open educational resources will be made available under a "minimally restrictive" open content license. Libraries at publicly funded institutions will be accessible to everyone, subject only to "reasonable security protocols".Another idea is the creation of a dedicated portal (remember those?), the Indian Science and Technology Archive of Research, which will provide access to all publicly fundedresearch, including manuscripts, research data, supplementary information, research protocols, review articles, conference proceedings, monographs, book chapters, etc. There will also be a national science, technology and innovation "observatory", which will establish data repositories and a computational grid, among other things.It's an incredibly ambitious program, with an ambitious goal: "To achieve technological self-reliance and position India among the top three scientific superpowers in the decade to come." The other two superpowers being the US and China, presumably. Whether that program is implemented, wholly or even just in part, is another matter, and will depend on the lobbying that will now inevitably take place, and the usual budgetary constraints. But it is certainly impressive in the completeness of its vision, and in its commitment to openness and sharing in all its forms.Comments on the proposals can be sent to india-stip@gov.in until Monday, 25 January, 2021.Follow me @glynmoody on Twitter, Diaspora, or Mastodon.

Read more here

---
posted at: 12:01am on 20-Jan-2021
path: /Policy | permalink | edit (requires password)
0 comments, click here to add the first
---
---
Gaming Like It's 1925: Less Than Two Weeks Left To Join The Public Domain Game Jam!

Furnished content.



Sign up for the Public Domain Game Jam on itch.io »The clock is ticking — we're past the halfway point of January, and you've got just under two weeks to submit something for Gaming Like It's 1925! We're looking for analog and digital games that are inspired by and/or make direct use of materials from works published in 1925, which have now entered the public domain, and giving away prizes for the best ones in multiple categories.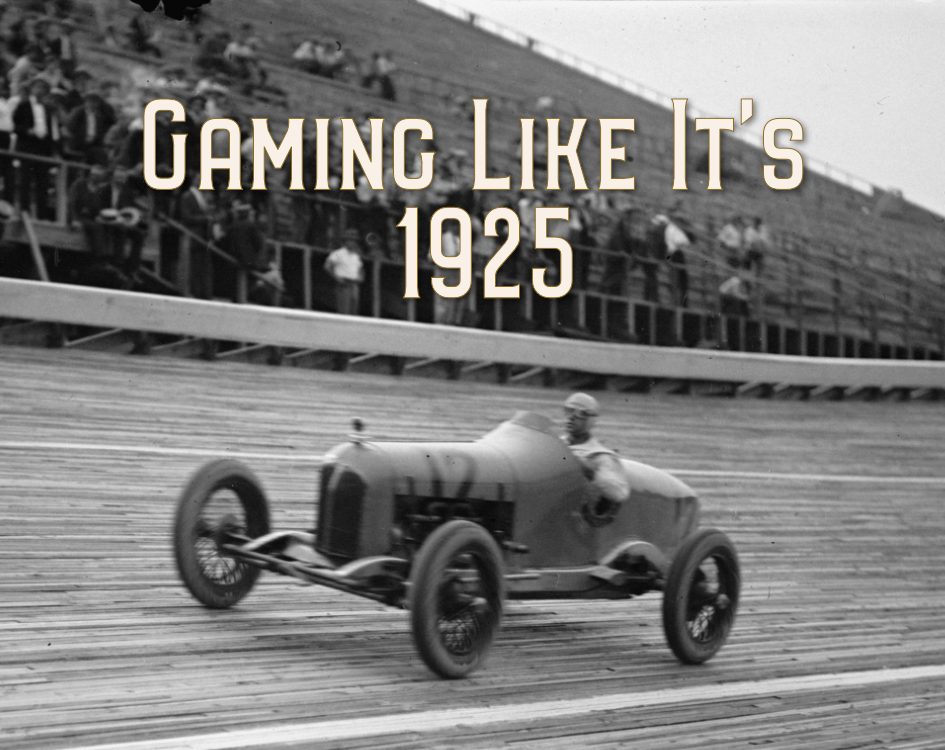 Check out the game jam page for the full rules and some links to public domain works you could draw on, as well as game design tools for designers of all experience levels. The jam runs until January 31st and then our judges will begin playing the entries to select winners in six categories. The winners will be able to choose one of or great prizes:Check out the winners of the 2019 and 2020 jams (which used works from 1923 and 1924 respectively) then sign up for the jam and get designing. We've already got a few entries this year, and we can't wait to see more and play everyone's games!

Sign up for the Public Domain Game Jam on itch.io »

Read more here



---
posted at: 12:00am on 19-Jan-2021
path: /Policy | permalink | edit (requires password)
0 comments, click here to add the first
---
---
This Week In Techdirt History: January 10th - 16th

Furnished content.


Five Years AgoThis week in 2016, the world was responding to the death of David Bowie, and we looked back on his innovation in music business models, and then noted how copyright limited the ability to pay tribute to Bowie on the radio. Obama used his final state of the union address to both praise and complain about the open internet, while New York's District Attorney was calling for a ban on the sale of encrypted smartphones. The movie industry was once again reporting record box office numbers despite their complaints about piracy, with even leaked films raking in record-breaking cash, and Netflix was still in its don't-try-to-stop-password-sharing phase while NBC was still in its Netflix is not a threat phase. Plus, lest we forget battles over content moderation have been going on for a long time and can touch all kinds of industries, Lego backed down after blocking people from buying blocks for political projects.Ten Years AgoFive years before that in 2011, other content moderation and liability debates were raging — especially in the lawsuit against Backpage. We also saw the beginning of a major fight between Sony and George Hotz, who jailbroke PS3s to restore their ability to run different operating systems. Meanwhile, we were learning more about the government's attempts to get info from Twitter for the Wikileaks investigation (and were pleased to see the social network fighting back, while wondering who else the government might have targeted). Customs officers were trying to intimidate Wikileaks volunteers, Rep. Peter King tried to have Wikileaks put on the Treasury Department's terrorist list (the Treasury thankfully refused), and the EFF debunked the myth that the leaked cables weren't important. Meanwhile, Congress was continuing its annual traditions of promising patent reform that would never come and promising a Patriot Act renewal that very much would.Fifteen Years AgoThis week in 2006 we saw the appearance of the first Apple computers with Intel chips, and the launch of the much-hyped Google Video offering that turned out to be completely underwhelming (and not just because of its embrace of copy protection). Sony was still trying to downplay its rootkit scandal while we talked about whether DRM will always introduce security problems, and while the use of copy protection continued to screw over actual creators.

Read more here

---
posted at: 12:01am on 17-Jan-2021
path: /Policy | permalink | edit (requires password)
0 comments, click here to add the first
---
---
Content Moderation Case Study: Dealing With Demands From Foreign Governments (January 2016)

Furnished content.


Summary: US companies obviously need to obey US laws, but dealing with demands from foreign governments can present challenging dilemmas. The Sarawak Report, a London-based investigative journalism operation that reports on issues and corruption in Malaysia, was banned by the Malaysian government in the summer of 2015. The publication chose to republish its own articles on the US-based Medium.com website (beyond its own website) in an effort to get around the Malaysian ban.
In January of 2016, the Sarawak Report had an article about Najib Razak, then prime minister of Malaysia, entitled: Najib Negotiates His Exit BUT He Wants Safe Passage AND All The Money! related to allegations of corruption that were first published in the Wall Street Journal, regarding money flows from the state owned 1MDB investment firm.The Malaysian government sent Medium a letter demanding that the article be taken down. The letter claimed that the article contained false information and that it violated Section 233 of the Communications and Multimedia Act, a 1998 law that prohibits the sharing of offensive and menacing content. In response, Medium requested further evidence of what was false in the article.
Rather than responding to Medium's request for the full content assessment from the Malaysian Communications and Multimedia Commission (MCMC), the MCMC instructed all Malaysian ISPs to block all of Medium throughout Malaysia.Decisions to be made by Medium:
How do you handle demands from foreign governments to take down content?
Does it matter which government? If so, how do you determine which governments to trust?
How do you determine the accuracy of claims from a foreign government regarding things like false reporting?
What are the trade-offs of being blocked entirely by a country?
Questions and policy implications to consider:
Taking down content that turns out to be credible accusations of corruption can serve to support that corruption and censor important reporting. Yet, leaving up information that turns out to be false can lead to political unrest. How should a website weigh those two sides?
Should it be the responsibility of websites to investigate who is correct in these scenarios?
What is the wider impact of an entire website for user generated content being blocked in a country like Malaysia?
Resolution: The entire Medium.com domain remained blocked in Malaysia for over two years. In May of 2018, Najib Razak was replaced as Prime Minister by Mahathir Mohamad (who had been Prime Minister from 1981 to 2003). However, in 2018, he was representing the Pakatan Harapan coalition, which was the first opposition party to the Barisan Nasional coalition to win a Malaysian election since Malaysian independence (Mahathir Mohamad had previously ruled as part of the Barisan Nasional). Part of Pakatan Harapan's platform was to allow for more press freedom.Later that month, people noticed that Medium.com was no longer blocked in Malaysia. Soon after, the MCMC put out a statement saying that Medium no longer needed to be blocked because an audit of 1MDB had been declassified days earlier, and once that report was out, there no longer was a need to block the website: In the case of Sarawak Report and Medium, there is no need to restrict when the 1MDB report has been made public.Originally published on the Trust & Safety Foundation website.

Read more here

---
posted at: 12:00am on 16-Jan-2021
path: /Policy | permalink | edit (requires password)
0 comments, click here to add the first
---
---
A Few More Thoughts On The Total Deplatforming Of Parler & Infrastructure Content Moderation

Furnished content.


I've delayed writing deeper thoughts on the total deplatforming of Parler, in part because there was so much else happening (including some more timely posts about Parler's lawsuit regarding it), but more importantly because for years I've been calling for people to think more deeply about content moderation at the infrastructure layer, rather than at the edge. Because those issues are much more complicated than the usual content moderation debates.And once again I'm going to make the mistake of offering a nuanced argument on the internet. I urge you to read through this entire post, resist any kneejerk responses, and consider the larger issues. In fact, when I started to write this post, I thought it was going to argue that the moves against Parler, while legal, were actually a mistake and something to be concerned about. But as I explored the arguments, I simply couldn't justify any of them. Upon inspection, they all fell apart. And so I think I'll return to my initial stance that the companies are free to make decisions here. There should be concern, however, when regulators and policymakers start talking about content moderation at the infrastructure layer.The "too long, didn't read" version of this argument (and again, please try to understand the nuance) is that even though Parler is currently down, it's not due to a single company having total control over the market. There are alternatives. And while it appears that Parler is having difficulty finding any such alternative to work with it, that's the nature of a free market. If you are so toxic that companies don't want to do business with you, that's on you. Not them.It is possible to feel somewhat conflicted over this. I initially felt uncomfortable with Amazon removing Parler from AWS hosting, effectively shutting down the service, and with Apple removing its app from the app store, effectively barring it from iPhones. In both cases, those seemed like very big guns that weren't narrowly targeted. I was less concerned about Google's similar removal, because that didn't block Parler from Android phones, since you don't have to go through Google to get on an Android phone. But (and this is important) I think all three moves are clearly legal and reasonable steps for the companies to take. As I explored each issue, I kept coming back to a simple point: the problems Parler is currently facing are due to its own actions and the unwillingness of companies to associate with an operation so toxic. That's the free market.If Parler's situation was caused by government pressure or because there were no other options for the company, then I would be a lot more concerned. But that does not appear to be the case.The internet infrastructure stack is represented in different ways, and there's no one definitive model. But an easy way to think of it is that there are "edge" providers -- the websites you interact with directly -- and then there's everything beneath them: the Content Delivery Networks (CDNs) that help route traffic, the hosting companies/data centers/cloud providers that host the actual content, the broadband/network/access providers, and the domain registers and registrars that help handle the naming and routing setup. And there are lots of other players in there as well, some (like advertising and certain communications providers) with elements on the edge and elements deeper in the stack.But a key thing to understand is the level of granularity with which different players can moderate, and the overall impact their moderation can have. It's one thing for Twitter to remove a tweet. It's another thing for Comcast to say "you can't access the internet at all." The consequences of moderation get much more severe the deeper you go into the stack. In this case, AWS's only real option for Parler was to remove the entire service, because it couldn't just target the problematic content (of which there was quite a lot). As for the app stores, it's a tricky question. Are app stores infrastructure, or edge? Perhaps they are a little of both, but they had the same limited options: remove the app entirely, or leave it up with all its content intact.For many years, we've talked about the risks of saying that players deeper in the infrastructure stack should be responsible for content moderation. I was concerned, back in 2014, when there was talk of putting liability on domain registrars if domains they had registered were used for websites that broke the law. There have been a few efforts to hold such players responsible as if they were the actual lawbreakers, and that obviously creates all sorts of problems, especially at the 1st Amendment level. As you move deeper into the stack, the moderation options look less like scalpels and more like sledgehammers that remove entire websites from existence.Almost exactly a decade ago, in a situation that has some parallels to what's happened now, I highlighted concerns about Amazon deciding to deplatform Wikileaks in response to angry demands from then Senator Joe Lieberman. I found that to be highly problematic, and likely unconstitutional -- though Wikileaks, without a US presence, had little standing to challenge it at the time. My concern was less with Amazon's decision, and more with Lieberman's pressure.But it's important to go back to first principles in thinking through these issues. It's quite clear that companies like Amazon, Apple, and Google have every legal right to remove services they don't want to associate with, and there are a ton of reasons why people and companies might not want to associate with Parler. But many people are concerned about the takedowns based on the idea that Parler might be "totally" deplatformed, and that one company saying "we don't want you here" could leave them with no other options. That's not so much a content moderation question, as a competition one.If it's a competition question, then I don't see why Amazon's decision is really a problem either. AWS only has 32% marketshare. There are many other options out there -- including the Trump-friendly cloud services of Oracle, which promotes how easy it is to switch from AWS on its own website. Oracle's cloud already hosts Zoom (and now TikTok's US services). There's no reason they can't also host Parler.*But, at least according to Parler, it has been having trouble finding an alternative that will host it. And on that front it's difficult to feel sympathy. Any business has to build relationships with other businesses to survive, and if no other businesses want to work with you, you might go out of business. Landlords might not want to rent to troublesome tenants. Fashion houses might choose not to buy from factories with exploitative labor practices. Businesses police each other's business practices all the time, and if you're so toxic that no one wants to touch you... at some point, maybe that's on you, Parler.The situation with Apple and Google is slightly different, and again, there are lots of nuances to consider. With Apple, obviously, it is controlling access to its own hardware, the iPhone. And there's a reasonable argument to be made that Apple offers the complete package, and part of that deal is that you can only add apps through its app store. Apple has long argued that it does this to keep the phone secure, though it could raise some anti-competitive concerns as well. But Apple has banned plenty of apps in the past (including Parler competitor Gab). And that's part of the nature of iPhone ownership. And, really, there is a way to route around Apple's app store: you can still create web apps that will work on iOS without going through the store. This does limit functionality and the ability to reach deeper into the iPhone for certain features, but those are the tradeoffs.With Google, it seems like there should be even less concern. Not only could Parler work as a web app, Google does allow you to sideload apps without using the Google Play store. So the limitation was simply that Google didn't want the app in its own store. Indeed, before Amazon took all of Parler down, the company was promoting its own APK to sideload on Android phones.In the end, it's tough to argue that this is as worrisome as my initial gut reaction said. I am still concerned about content moderation when it reaches the infrastructure layer. I am quite concerned that people aren't thinking through the kind of governance questions raised by these sledgehammer-not-scalpel decisions. But when exploring each of the issues as it relates to Parler specifically, it's hard to find anything to be that directly concerned about. There are, mostly, alternatives available for Parler. And in the one area that there apparently aren't (cloud hosting) it seems to be less because AWS has market power, and more because lots of companies just don't want to associate with Parler.And that is basically the free market telling Parler to get its act together.* It's noteworthy that AWS customers can easily migrate to Oracle Cloud only because Oracle copied AWS's API without permission which, according to its own lawyers is copyright infringement. Never expect Oracle to not be hypocritical.

Read more here

---
posted at: 12:00am on 16-Jan-2021
path: /Policy | permalink | edit (requires password)
0 comments, click here to add the first
---
---
Esports' Wild 2020 Ride Culminates In 69 Percent Growth And A Continuing Rising Trend

Furnished content.


While we had covered the rise and growth of esports for several years now, readers here will recognize that 2020 became something of an inflection point for the industry. The reasons for this are fairly obvious: the cultural shutdown at the onset of the COVID-19 pandemic -- one that shuttered nearly all IRL athletic competition -- left a vacuum for viewership of competition that esports was almost perfectly situated to gobble up. Viewership exploded, as did the number of esports events. Meanwhile, the trend for IRL sports leagues, teams, and associated industries investing in esports ramped up considerably.But now 2020 is, thankfully, behind us. And, while the world is still mired in dealing with COVID-19, IRL sports have largely come back. At the onset of 2021, now is the perfect time to ask two questions: what was the actual growth of esports in 2020 and what will it mean when the world begins to go back to a semblance of normalcy over the next year? Well, the numbers are out and they are quite impressive. The following comes from analysts at Engine Media, via its analyst experts at Stream Hatchet.
According to Stream Hatchet's data, the pandemic's onset in Q1 2020 caused esports streaming numbers to rise dramatically in Q2. As the year ticked on and live entertainment sports options returned, the trend continued despite the increase in online and on TV entertainment options. Stream Hatchet data showed that activity levels remained high and by year-end had increased 69% over 2019 and 81% over 2018.
There are other key points littered Engine Media's report. Twitch doubled (!) the amount of hours watched on its platform in 2020 vs. 2019. Female game streamers in particular enjoyed a large rise in viewership. There were 355 million hours of sponsored live streams in 2020, indicating that tons of brands are wising up to the growth of the industry and trying to get in on the game. Also, the inclusion of political content on these game streaming platforms exploded as well, tied to the 2020 election cycle.
"Stream Hatchet's data has confirmed that video games and esports have taken a huge step in popular culture. When much of the live entertainment world went dark, streaming platforms were able to captivate audiences through remote esports tournaments and exciting live streams," says Eduard Montserrat, CEO of Stream Hatchet."During one of the most closely monitored election cycles in US history, younger generations turned to these platforms, and their respective influencers, to learn about the political discourse informing their decisions at the poll booths. We're fascinated with the data points and larger media trends that are contained within this report, and are confident that 2021 will yield even more compelling insights."
Perhaps the most important aspect of the report is that the growth trend in esports streaming didn't stop once IRL sports came back to television. If that continues, it would indicate that the pandemic didn't just juice esports' growth temporarily, but rather simply supercharged a trend that would have happened regardless.

Read more here

---
posted at: 12:00am on 15-Jan-2021
path: /Policy | permalink | edit (requires password)
0 comments, click here to add the first
---
---
Judge Not Impressed By Parler's Attempt To Force Amazon To Put It Back Online

Furnished content.


It appears that Parler's antitrust lawsuit against Amazon for suspending its AWS account isn't off to a very good start. In an emergency hearing on Thursday to see whether or not the judge would order Amazon to turn AWS back on for Parler, the judge declined to do so:
U.S. District Judge Barbara J. Rothstein in Seattle said during a hearing Thursday she's not inclined to order Amazon to immediately put Parler back online. Instead, she expressed interest in taking a more measured approach to deciding whether she should order a permanent injunction to restore web-services to Parler.
Having spoken to two people who followed the hearing, it sounds like the judge did not make an official ruling yet, but said she will quickly. Another comment I heard from people who listened to the hearing was that Parler's lawyer did not seem to understand some fairly basic concepts regarding how all of this works, which does not bode well for his client. Also, Amazon's lawyer has said that they told Parler that the they would allow the site to return to AWS if it put in place a real content moderation strategy -- which again leans into the fact that they suspended, rather than terminated Parler's account (this has become a key point in the lawsuit, as Parler argues that termination violates their contract, while Amazon says the account was merely suspended, which is different from terminated).One other point: Parler's lawyer apparently told the judge that Parler could not afford to litigate this case all the way to judgment (in the context of arguing that there would be irreparable harm in not turning the site back on immediately, when asked why any harm couldn't later be dealt with by an award of damages). I find this amusing, because just last week (which feels like a century ago, of course), Parler insisted that it didn't need Section 230 at all and CEO John Matze was saying that Parler was big enough to fight off any lawsuits that would come about without 230. At the time, I pointed out to him that while his backers, the Mercer family, are wealthy, they're not that wealthy.Still, it's pretty stunning to go from "eh, we can handle such lawsuits if we're liable for our users postings" to "uh, we can't afford this lawsuit we filed to keep our site alive" in just one week.

Read more here

---
posted at: 12:00am on 15-Jan-2021
path: /Policy | permalink | edit (requires password)
0 comments, click here to add the first
---
---
Content Moderation Case Study: Yelp Attempts To Tackle Racism On Its Platform (2020)

Furnished content.


Summary: Running a site that relies on third-party content means having to deal with the underside of human existence. While most people engage in good faith, a small minority of people engage with the sole purpose of disparaging others.
Yelp is no exception. Designed to provide potential customers with useful information about goods and services, the site's popularity lent itself to brigading (negative reviews delivered en masse in response to current outrages) and the lowest common denominators of the general public: bigots.The potential to ruin a business's reputation over their views on immigration policy, their employment of minorities, or other perceived slights made it possible for the most-respected review site to be weaponized by racists.Yelp recognized this inevitability. Moderators patrol the site to limit the spread of bigoted content that skew review scores based on the racist predilections of reviewers.
Communities have always turned to Yelp in reaction to current events at the local level. As the nation reckons with issues of systemic racism, we've seen in the last few months that there is a clear need to warn consumers about businesses associated with egregious, racially-charged actions to help people make more informed spending decisions. Yelp's User Operations team already places alerts on business pages when we notice an unusual uptick in reviews that are based on what someone may have seen in the news or on social media, rather than on a first-hand experience with the business. Now, when a business gains public attention for reports of racist conduct, such as using racist language or symbols, Yelp will place a new Business Accused of Racist Behavior Alert on their Yelp page to inform users, along with a link to a news article where they can learn more about the incident.
This move may have seemed laudable but it lent itself to subjective interpretations of decisions made by businesses, as well as individual actions by employees. Employing a racist person is not the same as running a racist business, but Yelp's blanket policy seemed to indicate both were equally racist.Further comments by Yelp clarified some of its employees would make the final determination on alleged racism by businesses or business owners. Any company flagged for racist behavior would be sheltered from further comment until a determination was made.
Decisions to be made by Yelp:
Does allowing users to unilaterally declare businesses to be "racist" thwart monetization efforts by Yelp?
Is it wise to succumb to the "wisdom of the crowd," especially when Yelp feels an interstitial warning is an acceptable replacement for due diligence?
Questions and policy implications to consider:
Does Yelp's reliance on income from businesses seeking to expand their reach conflict with allegations of racism by business owners/employees?
Do policies like this actually encourage bad faith behavior by hiding reviews behind an ominous warning that suggests the complaints are legitimate?
Resolution: This use of warnings and the hiding of unverified reviews (at least temporarily) is still company policy. While its moderation efforts may eventually lead to a satisfactory resolution, its decision to flag businesses based on unverified claims has the potential to result in a lot of collateral damage.Originally posted on the Trust & Safety Foundation website.

Read more here

---
posted at: 12:00am on 14-Jan-2021
path: /Policy | permalink | edit (requires password)
0 comments, click here to add the first
---
---
Nintendo Appears To Be Using A Fan-Made Drawing Of Mario Without Artist's Permission Or Credit

Furnished content.


Nintendo, of course, has an impressively long history of being IP protectionist in the extreme. But if there is one thing that Nintendo really cannot stand, it's when its own fans choose to express their fandom with art and creativity. Cool ways to use Animal Crossing? Nintendo shut it down. Dedicated gamers porting an antique Mario title to the PC? Nintendo shut it down. Fan game, after fan game, after fan game? Nintendo shut those down too. In other words, the impression you're left with is that fan creations using anything remotely close to Nintendo IP is the devil's work in the eyes of the company.Except, perhaps, when the company would like to use some of that work without permission or giving credit to the artist, it seems.
A new website for Nintendo's upcoming Japanese theme park Super Nintendo World went live yesterday. It featured new details and a virtual tour of the video game wonderland ahead of its February 4 opening. It also used an image of Mario for its loading screen that appears to have been created not by Nintendo, but one of its fans."I love how Nintendo used MY old ass Mario render in their official Nintendo World website," Twitter user and Mario fan artist ujiidow tweeted earlier today. Their image of Mario was created roughly three years ago using the open source animation software Blender, and was shared on Reddit at the time. The Mario model used for the render wasn't one of Nintendo's, but instead belonged to 3D artist RafaKnight, who shared it for download on their Patreon in 2017.
Nintendo hasn't bothered to comment on any of this, but it's a funny thing how those that scream about respecting artists and creators can't seem to find it in themselves to treat others the way they want to be treated. Now, some will point out that Nintendo controls the Mario Bros. IP, as though it gave them the right to simply use any 3rd party artwork as though it were their own. That almost certainly isn't true, though, and is sort of besides the point. Nintendo goes way beyond just following the law in its intellectual property enforcement and treats it like some sort of ethos that aggressive protection is the right way to go.So why, then, not seek permission from the artist to use what he created? Why not credit the artist in some way? It's not like said artist wouldn't have been amendable to any of this.
Ujiidow isn't necessarily complaining though. "I'm so used to my Mario renders getting very little attention," they told Kotaku in an email. "I'm being told to take action on the matter but I find it very nice to finally have some recognition on it."
Holy shit, imagine if Nintendo had the same gentle attitude towards its fans that its fans have toward Nintendo? What a wonderful world that would be.

Read more here

---
posted at: 12:00am on 14-Jan-2021
path: /Policy | permalink | edit (requires password)
0 comments, click here to add the first
---
---
No Qualified Immunity For Cops Who Made Stuff Up To Justify Seizing A Man's Phone For Twelve Days

Furnished content.


Here's an interesting decision [PDF] by the Eighth Circuit Court of Appeals. On one hand, it says cops can possibly hassle people for filming them if they can find almost any reason at all to justify it. On the other hand, it says they definitely cannot take people's property (cameras, phones) just because their nearly unjustified hassling gave them the opportunity to seize it.Here's the setup for the multiple rights violations, courtesy of the Appeals Court:
Daniel Robbins was recording illegally parked vehicles from a public sidewalk adjacent to the Des Moines Police Station when officers approached him and asked him what he was doing. Robbins was uncooperative, and the officers temporarily seized him and his camera and cell phone.
This probably would have gone unhassled if it hadn't occurred near a police station. When citizens record officers on their home turf, they become inordinately defensive. Claims of terrorist attacks or the War On Cops™ often arise, even though -- as officers should be painfully aware -- anything they do on public property is observable by the public. The presence of recording equipment shouldn't change a thing.Nevertheless, the Des Moines police officers decided to make it a thing. Someone referred to here as a "detective" decided to (inadvertently) make a federal case about a citizen recording illegally-parked cars and cops going to and from the station. He had reasons.
While walking towards his car, Detective Youngblut observed Robbins recording vehicles as well as officers and civilian employees entering and leaving the police station. Because he was aware that vehicles had recently been stolen from and vandalized in that area, and because he was aware of a previous incident in which two officers had been murdered by a person with a history of filming the police, Detective Youngblut approached Robbins to make an inquiry.
LOL. OK. Well, let's just ground all the planes and hassle every passenger because one time people flew planes into buildings, killing a few thousand people. While this "suspicion" may have justified a quick, consensual Q&A with Robbins, "Detective" [these scare quotes will be even more justified in a moment…] Youngblut decided to go further.Other officers -- apparently similarly offended by this reckless display of First Amendment rights -- got to Robbins first. And they applied pressure.
Robbins refused to identify himself or respond to law enforcement inquiries, explaining "I'm taking pictures because it's perfectly legal for me to do so." Lieutenant Leo initiated physical contact when he lifted the back of Robbins's shirt, grabbed his forearm and placed it above his head, and patted him down. Robbins repeatedly asked what about his conduct was illegal, and the officers responded that while he was not doing anything illegal, he was suspicious.
Ah. Not illegal. Just worth getting uptight about. The officers ordered Robbins to leave. He refused. So they got even stupider. They demanded Robbins ID himself. This was also wrong. Iowa has no law requiring citizens to ID themselves when interacting with police officers.But it wouldn't have mattered for Robbins. Why? Because the man with all the investigative skills -- Detective Youngblut -- told the officers to just make something up.
Detective Youngblut suggested that the officers "just make a suspicious activity case . . . [and] confiscate the camera until we have a reason for what we're doing."
Swell. If you don't have a REAL reason for doing something, just find ANY reason.Robbins asked if he was under arrest and being detained against his will. The answer to both questions was yes, provided by the detective who said to make something up. At that point, the illegality started to pile up.
The officers seized Robbins's cell phone and camera. Detective Youngblut photographed Robbins for his file and then told him that he was free to go. The encounter lasted approximately twelve minutes.
The "encounter" may have lasted 12 minutes, but the seizure of Robbins' phone and camera lasted 12 days. Robbins lost both on May 10. It wasn't until his lawyer spoke to the police department that his items were returned.Unfortunately, the court says all of this bullshit -- including the detective suggesting someone just make something up -- isn't a violation of Robbins' First Amendment rights. According to the Eighth Circuit, there was enough non-made-up suspicion to justify the rousting of Robbins.
Here, law enforcement officers observed Robbins recording both vehicles near the police station and officers and civilian employees entering and leaving the police station. The officers also possessed other significant information: they were aware of recent criminal activity involving cars parked in the area, and they were aware of a previous filming and stalking incident that escalated into the murder of two officers. Armed with this knowledge, Officer Youngblut approached Robbins and asked him what he was doing. Robbins was non-responsive, evasive, and confrontational. Officer Youngblut reasonably found Robbins's behavior suspicious.Robbins' behavior that went beyond any constitutionally protected recording activity when combined with the officers' knowledge about vehicles being stolen and vandalized in the area and the previous filming that led to officers being murdered could cause an objectively reasonable person in the officers' position to suspect Robbins was up to more than simply recording the police. Under these circumstances, we can neither say that the officers' conduct was objectively unreasonable under clearly established law, nor in violation of the First Amendment.
According to the court, Robbins' filming of police was suspicious enough to justify this interaction. But it was not suspicious enough to justify the seizing of his recording equipment. And definitely not enough to justify holding onto it for 12 days.The officers argued they never arrested Robbins, therefore the court should bypass analysis of the seizure of Robbins himself. The court says it's pretty clear Robbins was arrested, even if momentarily. That much was made clear by Detective Youngblut, who told Robbins he was both arrested and detained.Having failed to sway the court with this "non-arrest" argument, the officers went fishing for arrest reasons. One theory was "loitering." Wrong, says the court.
Viewing the facts in a light most favorable to Robbins, a reasonable officer would not have believed he had probable cause to arrest Robbins for loitering because there is no evidence Robbins was blocking the sidewalk or disrupting the activity of the police station.
The other theory was Robbins providing officers with a false name when hassled: "John Doe." Wrong again, says the court. This fake name wasn't presented until after Robbins was already under arrest. It's impossible to arrest someone for something they didn't do until after they were arrested.Despite there being a clear warrant requirement for search and seizure of cellphones following the Riley decision, the cops argued their seizure of Robbins' recording equipment fell into a "narrow exception'' that covers "brief detentions" of personal property that are "minimally invasive." But the officers could not explain how a 12-day seizure was "brief," even if it was "minimally invasive." GTFO, says the Eighth.
The Supreme Court concluded that a ninety-minute detention of a suspect's luggage based only on reasonable suspicion was unreasonable.Regardless of whether the Place exception applies to personal effects such as cell phones and cameras, the duration of the seizure – twelve days – was unreasonable.
The refusal to return the property to Robbins made it worse. And it shows Detective Youngblut really hasn't earned that title.
In addition, the officers did not tell Robbins with any precision when or how he would get his property back. Rather, Detective Youngblut told Robbins he was investigating a homicide and would apply for a search warrant "at some point." Detective Youngblut disposed of his suspicions and the need for a search warrant after discovering Robbins had a YouTube page dedicated to illegally-parked vehicles. Even so, Detective Youngblut continued to detain Robbins's property until his counsel demanded its return.
Owning a fishing rod doesn't automatically make you a great fisherman. And it sure as shit doesn't make you a good detective. This was a punitive seizure and Youngblut couldn't even be bothered to come up with a credible excuse for separating Robbins from his phone and camera for 12 days.The court says being a jerk isn't a crime. None of this was justified.
Under the facts of this case, the governmental interest, presumably to dispel whatever suspicion the officers had about Robbins, does not outweigh the intrusion to Robbins. The seizure was unreasonable in the absence of arguable probable cause. See Place, 462 U.S. at 707–10.The defendants alternatively argue that Robbins's uncooperativeness gave them probable cause to seize his property. This argument fails for the reasons stated above. The defendant officers violated Robbins's clearly established right to be free of unreasonable seizures of his property, see id., and are not entitled to qualified immunity.
The case heads back to the district court. The officers -- including this so-called "detective" -- will have to take their chances on a jury finding illegal arrest and follow-up seizure were somehow justified. This seems unlikely. Chances are Robbins will receive a settlement before a jury has a chance to receive instructions from a federal judge. The officers may have had their reasons to approach a man filming a police station, but nothing they did after they approached him was Constitutional.

Read more here

---
posted at: 12:00am on 13-Jan-2021
path: /Policy | permalink | edit (requires password)
0 comments, click here to add the first
---
---
Louisville Courier-Journal Wins 'Derby Pie' Trademark Dispute

Furnished content.


Last month, we discussed a crazy lawsuit brought by Alan Rupp, owner of Kern's Kitchen and the trademark for the fairly famous "Derby Pie." Rupp has a reputation for policing his trademark aggressively, having gone after a myriad of online publications and blogs for publishing their own recipes, leading to the EFF at one point posting its own recipe for a "censorship pie."But threatening blogs is one thing. Going after an established newspaper like the Louisville Courier-Journal is something quite different. Especially when that paper's only actions were, (1) publishing its own recipe for a "derby pie" that differed from that of Kern's Kitchen and, (2) reporting on the existence of other storefronts that sold derby-pie-flavored things. The paper had very clear First Amendment protections for its writings, not to mention that it wasn't using the mark in any kind of commerce. The courts have now agreed, with the latest appeal being tossed.
The Louisville Courier-Journal's use of the words "derby pie" in a recipe and article featuring variations of the dessert did not infringe on a bakery owner's trademark rights, the Sixth Circuit ruled. An unpublished decision released Monday by the Cincinnati-based appeals court found the 2017 articles used the term in a non-trademark fashion and therefore did not violate the Derby Pie trademark owned by Alan Rupp.
As far as the court's reasoning, it never even got to the First Amendment questions before tossing this thing in the trash. Instead, the unanimous ruling simply pointed out that the LCJ wasn't using the mark in a commercial fashion and therefore wasn't infringing on Rupp's mark. Going further, the courts pointed out that the manner in which the paper used the term resulted in no reasonable chance that anyone would be confused as to any source of goods or associations to Rupp or his bakery. In the below, Siler is the judge who wrote the opinion.
The first article included a recipe for derby pie, but Siler emphasized the article "does not denote the recipe for the Derby-Pie but a recipe for a 'Derby pie' … and simply informs the reader of the type of pie – a chocolate-walnut pie – that the reader can make from the recipe provided." Siler also pointed out the article identified the Captain's Quarters restaurant as the source of the recipe on at least two occasions, and the recipe in question was substantially different from the Rupp family recipe in that it included bourbon and excluded vanilla."No reader," the judge wrote, "could possibly think that a so-called 'Derby pie' containing bourbon and no vanilla came from the company or companies associated with Derby-Pie."
The opinion goes on to note that the article about how other companies were selling similar items, but not pies, could "not possibly" come to think that any of those companies were related to Rupp or Kern's Kitchen.Again, the court never even got to the First Amendment protections the LCJ has in all of this, which would have been yet another reason to toss this case in the trash. In the end, Rupp's lawsuit was always a longshot that very few would have bet on. Now that it's dead, hopefully it will find its way to the glue factory for good.

Read more here

---
posted at: 12:00am on 13-Jan-2021
path: /Policy | permalink | edit (requires password)
0 comments, click here to add the first
---
---
Small Idaho ISP 'Punishes' Twitter And Facebook's 'Censorship'...By Blocking Access To Them Entirely

Furnished content.


A small Idaho ISP by the name of Your T1 WIFI has decided to punish Twitter and Facebook for perceived "censorship"...by censoring them. In an email to subscribers posted to Twitter, the company claims it will be blocking customer access to both websites by default moving forward. To access the websites, users apparently will need to contact the company to be added to a whitelist:

While the company doesn't specify what "censorship" its customers are complaining about, the complaints were likely driven by Twitter's decision to ban Trump after he violated the company's terms of services by inciting a fatal insurrection. Or perhaps they're complaining about the steady purging of QAnon conspiracy theorists for espousing bogus claims of election fraud. Either way, the ISP claims to ingeniously be combating what they claim is censorship...by embracing the exact same thing:
"Our company does not believe a website or social networking site has the authority to censor what you see and post and hide information from you, stop you from seeing what your friends and family are posting," the email states. "This is why with the amount of concerns, we have made this decision to block these two websites from being accessed from our network."
There are ample problems here. The first being that "Conservative censorship" isn't actually a thing. What hyperventilating partisans deem as "censorship" in our broken modern discourse is usually just Facebook and Twitter belatedly enforcing their own terms of service (which is different than censorship). While the platforms certainly do sometimes boot people for stupid reasons, more often than not such bans are simply the natural consequence of behaving like an asshole on the internet. Don't want to be blocked, banned or limited? Don't be an asshole on the internet.The other problem, of course, is that there's an endless parade of research showing that internet filters are stupidly expensive and don't work. They're usually easily bypassed with only a modicum of technical knowledge, and they pretty routinely result in collateral damage (aka the accidental blocking of legal, legit websites). In this case, blocking access to Facebook by proxy blocks access to all the systems Facebook ties into, including automated login systems. The end result is likely to be more of an avoidable headache than a real solution to a real problem.I reached out to contact Your T1 WIFI, but their 1-888 number resolved to a woman's voicemail box that didn't even mention the name of the company. However, company owner Brett Fink spoke to a local CBS affiliate and contradicted his own company's email by claiming they weren't blocking anybody:
"In a phone call with KREM, the owner of the company, Brett Fink, again said the websites would only be blocked for customers who asked."We've had customers asked to be blocked by it. That is what the email was about, so no we are not blocking anybody, only the ones that have asked for it," Fink said."
Again, that's not what the company's own email to its subscribers states:
"Please let us know and we can add you to the allowed list to be able to not be blocked from going to these sites and the ones that do want to be blocked will have to do nothing they (Twitter and Facebook) will just not show up."
So that certainly sounds like a DNS-level IP blacklist, which users have to call in to be whitelisted from.Of course in the wake of the Trump net neutrality repeal this doesn't run afoul of federal rules...because there are no federal rules. But it's still a problematic, dumb idea and a slippery slope for an ISP to inject itself into the information stream in such a hamfisted fashion. With industry BFF Ajit Pai on the way out, and the Biden administration purportedly keen to restore net neutrality, it's extremely unlikely any major ISPs would follow down this particular rabbit hole and draw regulatory scrutiny. Still, it should add some interesting...flavor to the debate when it inevitably heats up later this year.Either way, engaging in blocking to protest "censorship" that isn't actually happening isn't a great look.

Read more here

---
posted at: 12:00am on 12-Jan-2021
path: /Policy | permalink | edit (requires password)
0 comments, click here to add the first
---
---
DOJ, US Court System Latest To Announce They're Victims Of The Massive Solarwinds Hack

Furnished content.


The hits just keep on coming for US federal agencies affected by the massive Solarwinds hack. State-sponsored hackers -- presumably Russian -- leveraged Solarwinds' massive customer base and compromised update server to infect systems around the world. Here in the United States, a possible 18,000 Solarwinds customers are affected… as are their users and customers, which brings the possible number of infected back up into the millions.The DHS's cyber wing, CISA, issued a warning about the hack, noting that the only solution was to air gap affected systems and delete the compromised Orion software. Hours later, the entity warning other federal agencies about the hack announced it too had been hacked, making the whole thing a bit Monty Python-esque.The list of federal agencies affected by this advanced persistent threat continues to grow. The Department of Commerce was one of the first to discover a breach. This was followed by announcements of suspected breaches at the US Postal Service and the Department of Agriculture. The Defense Department has also noted it's affected, although it has yet to deliver any specifics about the multitude of agencies it oversees.The DHS, Department of Energy, and the National Nuclear Security Administration have also been breached. The latest news adds a couple more federal agencies/operations to the list.The DOJ says it's been breached, but appears to believe the damage is minimal. That doesn't seem to jibe with the details of the statement, which says an email system used by damn near everyone was the target.
On Dec. 24, 2020, the Department of Justice's Office of the Chief Information Officer (OCIO) learned of previously unknown malicious activity linked to the global SolarWinds incident that has affected multiple federal agencies and technology contractors, among others. This activity involved access to the Department's Microsoft O365 email environment.After learning of the malicious activity, the OCIO eliminated the identified method by which the actor was accessing the O365 email environment. At this point, the number of potentially accessed O365 mailboxes appears limited to around 3-percent and we have no indication that any classified systems were impacted.
There's a lot of sensitive information floating around the DOJ, given the large number of federal investigations and prosecutions it oversees. The breach could be even more severe than this indicates, given this breach announcement, which affects an adjacent branch of the government.
The AO [Administrative Office of the US Courts] is working with the Department of Homeland Security on a security audit relating to vulnerabilities in the Judiciary's Case Management/Electronic Case Files system (CM/ECF) that greatly risk compromising highly sensitive non-public documents stored on CM/ECF, particularly sealed filings. An apparent compromise of the confidentiality of the CM/ECF system due to these discovered vulnerabilities currently is under investigation. Due to the nature of the attacks, the review of this matter and its impact is ongoing.
Hackers may have obtained access to sealed dockets and documents, including warrants, affidavits, and other investigative/prosecutorial filings that haven't been made public. Not only would this include investigative techniques, information on informants, and other sensitive information tied to ongoing investigations and prosecutions, it also affects a multitude of private individuals and companies who have been allowed to litigate under seal to protect personal/confidential info that could cause serious damage to litigants if made public.Sure, there's a presumption of openness in the court system, but there's still a lot of stuff filed under seal, at least temporarily. Publication of sealed documents could conceivably cause damage to people, places, and things… even if the government tends to overstate the damage when asking judges for secrecy.For the time being, the US Courts system will require all sensitive filings to be done in paper form or via "secure electronic devices." These will be stored in a standalone system that's completely walled off from the CM/ECF system that's accessible via PACER. This new process won't affect every sealed document, though -- just the ones the courts consider to be "highly-sensitive."
[M]ost documents similar to and including presentence reports, pretrial release reports, pleadings related to cooperation in most criminal cases, Social Security records, administrative immigration records, and sealed filings in many civil cases likely would not be sufficiently sensitive to require HSD [highly sensitive court documents] treatment and could continue to be sealed in CM/ECF as necessary.
Given the interconnectedness of the internet of government things, a breach in one location can easily result in cross-pollination. Just because an agency hasn't discovered a breach yet doesn't mean a malicious hacker hasn't established a foothold in the system. The end of this long international nightmare is still well over the horizon. The popularity of Solarwinds' products made it too tempting of a target to pass up.

Read more here

---
posted at: 12:00am on 12-Jan-2021
path: /Policy | permalink | edit (requires password)
0 comments, click here to add the first
---
---
Gaming Like It's 1925: There's Still Plenty Of Time To Join Our Public Domain Game Jam!

Furnished content.



Sign up for the Public Domain Game Jam on itch.io »We're just over a week into our third annual public domain game jam, Gaming Like It's 1925, and it runs until the end of the month so there's still plenty of time to sign up and start working on an entry! We're looking for analog and digital games that are inspired by and/or make direct use of materials from works published in 1925, which have now entered the public domain, and giving away prizes for the best ones in multiple categories.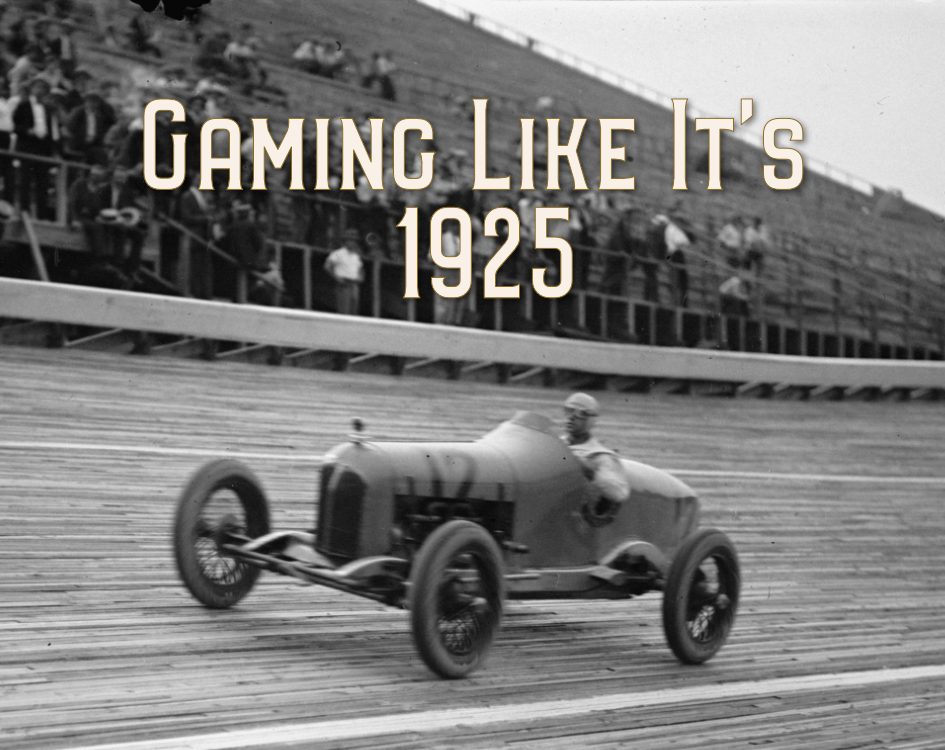 It doesn't matter if you're an experienced game designer or someone who's never tried it before — the beauty of the public domain is that it supplies a growing wealth of inspiration and assets for you to use, and the beauty of modern game design tools is that you can dip your toe in without any particular expertise or technical knowledge (and we've got links to several tools that can help over on the game jam page). Entries can be as simple as a one-page set of rules for a game to be played in person (or perhaps over Zoom, given our current circumstances) or as complex as a full-fledged video game, and anything in between. There are six categories to compete in (the winners of the 2020 jam are linked below, and you can read our judges' thoughts on them here):Sign up for the game jam on itch.io where you can also read the full rules and find links to lists of 1925 books, plays, films, art and music, including stuff from many notable 20th century creators like Aldous Huxley, Gertrude Stein, Zora Neale Hurston, Pablo Picasso, Charlie Chaplin, Irving Berlin, and Louis Armstrong. You've got until January 31st to submit your entries after which they will be played by our amazing panel of judges from both the game design and copyright worlds.Check out the winners of the 2019 and 2020 jams (which used works from 1923 and 1924 respectively) then sign up for the jam and get designing. We've already got a few entries this year, and we can't wait to see more and play everyone's games!

Sign up for the Public Domain Game Jam on itch.io »

Read more here



---
posted at: 12:00am on 10-Jan-2021
path: /Policy | permalink | edit (requires password)
0 comments, click here to add the first
---
---
Not Easy, Not Unreasonable, Not Censorship: The Decision To Ban Trump From Twitter

Furnished content.


When I started writing this post, it was about Facebook's decision to suspend Trump's account indefinitely, and at least until Joe Biden is inaugurated in a couple weeks. I had lots to say on that... and then Friday afternoon, Twitter decided to ban Trump's Twitter account permanently. This is a bigger deal, not just because it's permanent, rather than indefinite, but because so much of Trump's identity over the last four years (and before that) is tied up in his Twitter account and followers.Certainly, all of this has kicked off a whole new storm from across the political spectrum. You have Trump supporters who are furious and (falsely) claiming that this is "censorship" or unprecedented and heavy handed (it is none of those things). Then you have Trump haters who are screaming about how this is all way too late and is trying to close the barn door after the horses have long since bolted. I think neither argument is accurate. Will Oremus has a long (and very interesting!) look over on OneZero about how Facebook supposedly chucked out its own rulebook to come up with an excuse to suspend Trump's account:
Yet Facebook's indefinite ban on Trump marks an overnight reversal of the policy on Trump and other political leaders that the social network has spent the past four years honing, justifying, and defending. The unprecedented move, which lacks a clear basis in any of Facebook's previously stated policies, highlights for the millionth time that the dominant platforms are quite literally making up the rules of online speech as they go along. As I wrote in 2019, there's just one golden rule of content moderation that every platform follows: If a policy becomes too controversial, change it.Zuckerberg's claim that Facebook has allowed Trump to use its platform in a manner consistent with our own rules is laughable. The only thing that has been consistent, until now, is Facebook's determination to contort, hair-split, and reimagine its rules to make sure nothing Trump posted would fall too far outside them. The Washington Post wrote a rather definitive account of the social network's yearslong Trump-appeasement campaign earlier this year. Among other Trump-friendly measures, the Post noted, Facebook has constrained its efforts against false and misleading news, adopted a policy explicitly allowing politicians to lie, and even altered its news feed algorithm to neutralize claims that it was biased against conservative publishers.
And Twitter is also justifying its decision by saying that the reason was a rules violation:
We assessed the two Tweets referenced above under our Glorification of Violence policy, which aims to prevent the glorification of violence that could inspire others to replicate violent acts and determined that they were highly likely to encourage and inspire people to replicate the criminal acts that took place at the U.S. Capitol on January 6, 2021.This determination is based on a number of factors, including:
I don't need to post the factors. You can take a look yourself if you want. So, Oremus is mostly correct that they're making the rules up as they go along, but the problem with this framing is that it assumes that there are some magical rules you can put in place and then objectively apply them always. That's never ever been the case. The problem with so much of the content moderation debate is that all sides assume these things. They assume that it's easy to set up rules and easy to enforce them. Neither is true. Radiolab did a great episode a few years ago, detailing the process by which Facebook made and changed its rules. And it highlights some really important things including that almost every case is different, that it's tough to apply rules to every case, and that context is always changing. And that also means the rules must always keep changing.A few years back, we took a room full of content moderation experts and asked them to make content moderation decisions on eight cases -- none of which I'd argue are anywhere near as difficult as deciding what to do with the President of the United States. And we couldn't get these experts to agree on anything. On every case, we had at least one person choose each of the four options we gave them, and to defend that position. The platforms have rules because it gives them a framework to think about things, and those rules are useful in identifying both principles for moderation and some bright lines.But every case is different.And no matter what you think of Trump, his case was different.The regular rules could never apply to Trump because Trump is not a regular person. And, no, not even comparisons to foreign leaders are apt, because as silly as American exceptionalism is, the United States is still different than nearly every other country in the world. And, it's not just the position he's in (for the next few days anyway), but also Trump's willingness to use his account to make pronouncements unlike pretty much any other world leader (or at least, world leader of consequence).Trump is, perhaps, the perfect example of why demanding clear rules on social media and how they moderate is stupid.As for the question of why now? Well, clearly, the context has changed. The context is that Trump inspired a mob of goons to invade the Capitol building this week, and there remain legitimate threats that his cultish followers will continue to do significant damage. Certainly some people have insisted that this kind of violence was always a risk -- and it was. But it had not actually erupted to this level in this fashion. Again, we're talking about context. There's always more context.And given that the situations are always edge cases, that the context always matters, and that things are always shifting, you can totally see why it's a reasonable decision to ban Trump from their platforms right now, based on everything else going on, and the likelihood that he might inspire more violence. I think it's worth reading Ben Thompson's analysis as well. He's long explained the risks associated with banning Trump from these platforms, and suggested why they should not have in the past. But the thing that changed for him, beyond even just the threat to democracy, is the threat to the rights of both individuals and companies to make their own decisions on these things:
Remember my highest priority, even beyond respect for democracy, is the inviolability of liberalism, because it is the foundation of said democracy. That includes the right for private individuals and companies to think and act for themselves, particularly when they believe they have a moral responsibility to do so, and the belief that no one else will. Yes, respecting democracy is a reason to not act over policy disagreements, no matter how horrible those policies may be, but preserving democracy is, by definition, even higher on the priority stack.Turn off Trump's account.
But here's the more important point -- especially directed at the people who will falsely claim that this is somehow censorship: President Trump is not being censored. He is not being limited. At any moment of any day (certainly for the next two weeks, and likely beyond) he can walk out of his office and have every major TV news channel (and every internet streaming platform) broadcast whatever he wants to say, and people will see it.And to those who think that Twitter should have done this earlier, or that it would have made a difference, recognize that your concern is not so much with Twitter, but with Trump himself. Remember that while Trump might not be able to send a tweet right now, he still (literally) has the power to launch nuclear missiles at Twitter's headquarters. And, really, that's the problem. Trump is obviously too toxic for Twitter. But he's also too toxic for the White House. And the real complaint shouldn't be about Twitter or Facebook acting too late, but about Congress failing to do their job and remove the mad man from power.

Read more here

---
posted at: 12:00am on 09-Jan-2021
path: /Policy | permalink | edit (requires password)
0 comments, click here to add the first
---
---
Content Moderation Case Study: SoundCloud Combats Piracy By Giving Universal Music The Power To Remove Uploads (2014)

Furnished content.


Summary: Any site that relies on uploaded content has to be wary of hosting pirated content. In most cases, allegedly infringing content is removed at the request of rights holders following the normal DMCA takedown process. A DMCA notice is issued and the site responds by removing the content and -- in some cases -- allowing the uploader to challenge the takedown.SoundCloud has positioned itself as a host of user-created audio content, relying on content creators to upload original works. But, like any content hosting site, it often found itself hosting infringing content not created by the uploader.Realizing the potential for SoundCloud to be overrun with infringing content, the platform became far more proactive as it gained users and funding.Rather than allow the normal DMCA process to work, SoundCloud allowed one major label to set the terms of engagement. This partnership resulted in Universal being able to unilaterally remove content it believed was infringing without any input from SoundCloud or use of the normal DMCA process.One user reported his account was closed due to alleged infringement contained in his uploaded radio shows. When he attempted to dispute the removals and the threatened shuttering of his account, he was informed by the platform it was completely out of SoundCloud's hands.
Your uploads were removed directly by Universal. This means that SoundCloud had no control over it, and they don't tell us which part of your upload was infringing.The control of removing content is completely with Universal. This means I can't tell you why they removed your uploads and not others, and you would really need to ask them that question.
Unfortunately, there was no clear appeal process for disputing the takedown, leaving the user without his account or his uploads. A little less than 18 months later, SoundCloud finalized a licensing deal with Universal Music, shortly before the site's subscription service debuted.Decisions to be made by SoundCloud:
Does allowing labels to perform their own takedowns bypass protections SoundCloud should be granting to their users?
Are resulting licensing deals more profitable than subscription fees collected from users?
Is the risk of litigation too high to allow for a more equitable takedown system?
Questions and policy implications to consider:
Will alienating/shedding users via skewed takedown processes result in decreased funding in the future?
Do policies like this make SoundCloud an extension of major labels, rather than a platform that caters to independent creators?
Resolution: SoundCloud continues to allow labels like Universal to perform content removals without utilizing the DMCA process or engaging with the platform directly. Users are still on their own when it comes to content declared infringing by labels. This appears to flow directly from SoundCloud's long-running efforts to secure licensing agreements with major labels. And that appears to flow directly from multiple threats of copyright litigation from some of the same labels SoundCloud is now partnered with.Originally posted to the Trust & Safety Foundation website.

Read more here

---
posted at: 12:00am on 09-Jan-2021
path: /Policy | permalink | edit (requires password)
0 comments, click here to add the first
---
---
PSA: If Someone Doesn't Accept Your Friend Request, Do Not Threaten To Kill Them And Kick In Their Front Door

Furnished content.


We've all been there. You jump on some social media platform having met someone in this existence that passes for real life and fire off a friend request to them. And then you... wait. Sometimes you then wait some more. And then, sometimes, you're left in this terrifying, self-absorbed limbo, having tried to make this connection only to see it never accepted. Your mind races. Why didn't they accept my request? Do they not like me? Is it something I said? I know, you think, I'll just threaten to murder them and go break down their front door!Wait, what? Well, that appears to be exactly the way that one North Dakota man chose to end his 2020 after a co-worker didn't accept his Facebook friend request.
Caleb Burczyk, 29, pleaded not guilty to felony charges of burglary and terrorizing filed in Williams County District Court Tuesday, Dec. 29. Burczyk's attorney Jeff Nehring declined to comment on the case.Police say Burczyk started sending aggressive Facebook messages to his ex-coworker on Dec. 24, according to an affidavit of probable cause. He threatened his ex-coworker's life and warned him that he was going to "come at" him if he did not accept his Facebook friend request, the affidavit stated."Accept my friend request or I'm going to murder you," Burczyk wrote in a message to his ex-coworker, according to the affidavit.
An addendum PSA: the best way to convince someone to accept your social media connection is probably not to explicitly threaten them with murder if they don't. On top of landing you in legal hot water, most of us just don't want to associate ourselves with folks who threaten to kill us.Regardless, law enforcement reports that Burczyk proceeded to go to his ex-coworkers home, where there was a security camera, and kicked in the front door. He was arrested afterwards, of course. Given the mountain of physical evidence at hand, it feels like a certainty that he's not going to be found innocent, assuming any of this actually gets to a trial decision.So stay even, Techdirt friends. A rebuffed social media connection request is nothing to go to jail over.

Read more here

---
posted at: 12:00am on 08-Jan-2021
path: /Policy | permalink | edit (requires password)
0 comments, click here to add the first
---
---
Copyright Troll Richard Liebowitz Helps Protect Free Speech & Fair Use By Losing Yet Another Case

Furnished content.


Richard Liebowitz is infamous as the notoriously inept copyright troll lawyer. He's so bad at his job that he's been sanctioned repeatedly, and recently was suspended from practicing law in the Southern District of NY (his home court). The details of him lying under oath over and over again are simply staggering.However, you have to give Richard Liebowitz credit for one thing: he's so bad at copyright trolling, that he's set some useful precedents. We wrote about one such case a year and a half ago, where Liebowitz's greed in turning down a settlement offer ended up costing his client a ton.Now, lawyer Dan Booth (who has gone up against Liebowitz in a variety of cases) points us to another loss by Liebowitz that is actually a win for everyone (and if you're wondering, this ruling (in Arizona) came out before he was suspended in NY. But the ruling is important in highlighting how fair use can protect bloggers who repost articles from elsewhere.The case was brought by Daniel Fellner, a photographer and journalist, against "Travel 4 All Seasons LLC" which is actually just a hobby website run by Alfred Hague, who admits he's never made any money from the site. While nearly all of the hundreds of Liebowitz trolling lawsuits are filed over photographs, this one was over the fact that Hague reposted part of an article that Fellner had written about.... Pickleball on cruise ships (I don't know what this is, and I don't think I want to know).Some people like to insist that an article can't possibly be fair use. But that's wrong. A decade ago, in the midst of another highly publicized copyright troll, Righthaven, a court also found that reposting a full article can be fair use (incredibly, in a case where the defendant hadn't initially even raised fair use as a defense!). In this case, while Liebowtiz claimed that Hague reposted Fellner's entire article, the actual evidence suggested that wasn't even true.And, again, in this case, the judge found that Hague's reposting of Fellner's pickleball article was absolutely fair use. First, of course, the court does the obligatory highlighting of Liebowitz's highly sanctioned record ("Mr. Liebowitz has filed hundreds of similar actions in federal courts throughout the country and has repeatedly been cited for misconduct in this District and in many other federal courts throughout the United States."), highlights his poor lawyering in this case ("During the course of discovery, it appears that Plaintiff requested hardly any discovery, and he did not depose Defendant or its principal, Alfred Hague"), his obvious cut-and-paste from other filings laziness ("Ironically, the vast majority of Plaintiff's Response appears to have been copied and pasted from other briefs by Mr. Liebowitz, as the Response almost exclusively discusses the theft of photographs, not written text, and most of the law cited is from out of Circuit."), and a final "that's not how you evidence" smackdown:
As an initial matter, Defendant argues that Plaintiff has failed to proffer any admissible evidence to dispute the facts established in the Motion. Plaintiff provided a Declaration of Mr. Liebowitz, unverified interrogatory responses, and copies of the Article. (Doc. 35). Defendant argues that of the evidence provided, only a single statement can be supported with personal knowledge by Mr. Liebowitz, that he is lead counsel for Plaintiff Daniel Fellner. (Doc. 35-1). The Court agrees. Plaintiff submitted no authenticated documents, declarations, or admissible evidence of any kind to establish that there are material fact disputes. Under Rule 56(e), if a party fails to properly support an assertion of fact or fails to properly address another party's assertion of fact as required by Rule 56(c), the court may consider the fact undisputed for purposes of the motion. As Plaintiff did not provide any admissible evidence to dispute any facts established by Defendant, the Court determines that there are no material facts in dispute.
Anyway, from there, we get a four factors fair use analysis, and it doesn't go well for Fellner or Liebowitz. Though it does go well for hobbyist/amateur bloggers who repost full articles. Let's go factor by factor. First up: commercial use?
Plaintiff asserts, without supporting evidence, that Defendant profited off of the use of the Article. (Doc. 34 at 12). If Defendant had published the Pickleball Article for a profit-making purpose, such use would be presumptively unfair under this factor. See Harper & Row Publishers, 471 U.S. at 562. The contrary presumption is appropriate here, however. Defendant has established that the Article was not posted for any commercial purpose, and indeed did not make any profit. (Doc. 33-1 at 6). Alfred Hague, sole owner of the website, testified that the website is a blog for travel enthusiasts like himself to read. (Id.) The information on the website was fully accessible to the public and did not require a membership fee. (Id.) Moreover, Defendant has never made a profit from the website and does not have a bank account. (Doc. 33-1 at 6). The Court also considers that Defendant identified Plaintiff as the author of the Article and provided a citation to the original work, in order that any visitor to the website could read the Article in full. (Id. at 7). Defendant has since removed the Article, so it will never earn a profit from it. (Id.) The Court finds this factor weighs in favor of finding fair use.
Factor two, on the nature of the work. This is quite interesting, because the judge argues that since much of the article is just a straight up recitation of facts about pickleball, there is little in here that is creative or even subject to copyright protection at all, and thus it favors fair use.
Plaintiff argues that his Article was not a factual work, but a creative work that only he could have written. (Doc. 34). Moreover, Plaintiff argues that because Defendant did not transform the Article or add commentary to it that this factor favors a finding of copyright infringement. While the work included some of Plaintiff's opinions, the majority of the work was a summation of the history of pickleball and its current popularity on cruise ships. (Doc. 33-1). For instance, one paragraph explained: Pickleball is a racket sport that combines elements of tennis, table tennis and badminton. Paddles are made of wood or composite materials; the ball resembles a wiffleball. The sport can be played with two or four players, although doubles is far more common. (Doc. 33-1 at 3). Another paragraph states: Pickleball was invented in the 1960s in Washington state, but only recently has seen a huge growth in popularity; it now routinely attracts more players than tennis in age 55 and older housing developments. The USA Pickleball Association, which is headquartered in Surprise, calls it 'the fastest growing sport in North America.' (Id.) The Article is much closer to a news story than a motion picture. See Sony Corp., 464 U.S. at 455 n. 40. Moreover, only one of the seven paragraphs published on Defendant's website contained personal observations from Plaintiff. (Doc. 33-1 at 3). The Court finds that the majority of the Article is factual in nature and not an original piece or a novel. Moreover, while Defendant did not add anything of substance to the Article to substantially transform it, that is not required for a finding of fair use. See Campbell, 510 U.S. at 579 ([T]ransformative use is not absolutely necessary for a finding of fair use.). The Court finds this factor weighs in favor of finding fair use.
The third factor, on the amount and substantiality used, you might think would cut against fair use, given that Fellner claimed the full article was reposted. But, as noted above, that wasn't actually true.
Plaintiff's allegation that Defendant published the entire Article are clearly false. The original Article, published in AZ Central, contained sixteen separated paragraphs. (Doc. 35-3). The evidence is undisputed that Defendant only published seven paragraphs of the Article on the website. (Doc. 33-1 at 3). In terms of the substantiality of the Article published by Defendant, it did contain the main factual portions of the Article, but did not include other more creative portions, such as Plaintiff's interviews with the president of the national pickleball association, cruise ship activity directors, or cruise ship passengers. (compare Doc. 35-3 and Doc. 33-1 at 3). Therefore, the Court finds this factor slightly favors a finding of fair use.
And finally, what's often considered the most important factor: the impact on the market. Here, the court rightly notes that this isn't harming the market at all. In fact, you can almost hear the judge laughing about this argument:
Plaintiff argues that the market for his work was diminished because of Defendant's unauthorized publishing of the article. (Doc. 34). Plaintiff has provided no evidence to support this assertion. Plaintiff attempts to label Defendant as a competing news organization with the organizations that paid to publish Plaintiff's article, AZ Central and later, USA Today. USA Today has a daily readership of 2.6 million and has thousands of employees, whereas Mr. Hague is the sole operator of Defendant's website. Plaintiff has not provided any admissible evidence to suggest that Defendant is a competing news organization of USA Today, such that the Article's reproduction by Defendant would reduce its economic viability with other large news organizations. It is undisputed that Defendant never made a profit from the Article. (Doc. 33-1 at 6). Moreover, Plaintiff has not established that the unauthorized reproduction reduced Plaintiff's economic opportunities in the market. See Fisher, 794 F.2d at 438 (holding that infringement occurs when a[n infringing work] supplants the original in markets the original is aimed at, or in which the original is, or has reasonable potential to become, commercially valuable). The Court finds this factor weighs in favor of finding fair use.
Put that all together and all four factors lean towards fair use... meaning this is fair use.
At its core, [f]air use presupposes 'good faith' and 'fair dealing. Harper & Row Publishers, 471 U.S. at 562. The undisputed facts establish that Defendant did not reproduce the Article to attempt to gain a financial benefit to Plaintiff's detriment or for any nefarious reason. Defendant simply thought that the topic of pickleball on cruise ships would be interesting to the relatively few readers who visited his website. There is no evidence to suggest that Defendant's use of the material was anything other than fair, and all four factors weigh in favor of finding fair use. Plaintiff has provided no admissible evidence to the contrary and the Motion for Summary Judgment will be granted.
Thanks, again, to Richard Liebowitz for establishing more good precedent in losing so many of your ridiculous cases.

Read more here

---
posted at: 12:00am on 08-Jan-2021
path: /Policy | permalink | edit (requires password)
0 comments, click here to add the first
---
---
Content Moderation Case Study: Dealing With Controversial & Sexual Fan Fiction (May 2007)

Furnished content.


Summary: Sexual content can be challenging for content moderation on a number of different levels -- especially when it involves fictional content about taboo, controversial, or even illegal activities. Literary fiction around these topics has been controversial throughout history, including books like Vladimir Nabokov's Lolita, which focuses on a story told (somewhat unreliably) by a middle-aged male English professor who becomes obsessed with a 12 year-old girl.But while there have been widespread public debates about whether or not such written works have artistic merit or are obscene, the debate becomes different when such content is hosted on social media platforms, and raises questions about whether or not it complies with terms of service.LiveJournal, the very popular blogging platform in the mid-2000s, faced that question in 2007. A religious group called Warriors for Innocence, that was ostensibly set up to track down child abuse online, launched a public campaign accusing LiveJournal (at the time owned by another blogging company, SixApart) of harboring people promoting child sexual abuse. In response, LiveJournal suspended approximately 500 accounts. Many of the suspended accounts, however, hosted fictional writings, including fan fiction about the Harry Potter universe, as well as a (Spanish-language) LiveJournal that hosted a discussion about Nabokov's Lolita.Many of the LiveJournal users were upset about this, and argued that even if they were writing about taboo sexual content, fiction about criminal behavior is quite different than supporting or engaging in the same criminal behavior.
However given that all the material in question is fiction and artwork it seems preposterous to censor these communities. If works of fiction that address illegal or immoral activities are going to be subject to this treatment surely crime thrillers and murder mysteries should be censored just as heavily as erotic material. Part of the reason I use livejournal is because of the freedom it allowed for writers such as myself who deal with difficult and unconventional subject matter. If this purge continues I will be forced to leave livejournal find another outlet for my writing and I am sure I am not the only lj user who feels this way.
Decisions to be made by SixApart:
How do you distinguish fictional stories that describe criminal activities from supporting or encouraging such activities?
How responsive should a website be to public campaigns that seek to condemn certain content online?
Should the company be judging the literary merit of written works?
Questions and policy implications to consider:
Where, if anywhere, is the line to be drawn between fictional works depicting abuse, and policies against abuse?
Different people may view these works through very different lenses. How do you handle concerns raised by some, as compared to the creative outlet it provides others?
Resolution: SixApart's CEO later apologized, saying that they screwed up the removal process.
For reasons we are still trying to figure out what was supposed to be a well planned attempt to clean up a few journals that were violating LiveJournal's policies that protect minors turned into a total mess. I can only say I'm sorry, explain what we did wrong and what we are doing to correct these problems and explain what we were trying to do but messed up so completely.
Many of the suspended journals were put back online, after each was manually reviewed by the company. He admitted that they struggled with some content that used a thin veneer of fictional or academic interest to actually promote that activity, and the company sought to shut down those accounts.
Another issue we needed to deal with was journals that used a thin veneer of fictional or academic interest in events and storylines that include child rape, pedophilia, and similar themes in order to actually promote these activities. While there are stories, essays, and discussions that include discussion of these issues in an effort to understand and prevent them, others use a pretext to promote these activities. It's often very hard to tell the difference.
It is also worth noting that approximately six months after this incident, SixApart sold LiveJournal.Originally posted on the Trust & Safety Foundation website.

Read more here

---
posted at: 12:00am on 07-Jan-2021
path: /Policy | permalink | edit (requires password)
0 comments, click here to add the first
---
---
Pennsylvania School District Asks Supreme Court To Allow It To Continue To Violate Students' First Amendment Rights

Furnished content.


The Mahanoy Area School District of Pennsylvania, which currently serves 11,000 residents and 1,100 students -- wants to keep wasting local and federal tax dollars defending its decision to infringe on the free speech rights of students.In 2019, the district was sued by "B.L.," a student whose f-bomb laden Snapchat message was reported to school officials. Using the vernacular of high school students, B.L. expressed her displeasure with things that often displeased students.
fuck school fuck softball fuck cheer fuck everything
As a result of a snitch within the cheer team's midst, B.L. was booted from the cheerleading roster and suspended by the school. But the Snapchat selfie with the f-words was taken while B.L. was off campus and after school hours. It made no difference to the school, which felt it had the right to punish B.L. for any expression regarding school activities. In support, it pointed to the "agreement" B.L. had signed when she signed up for cheerleading, forbidding the creation of any "negative information" about the school while participating in extracurricular activities.The district court said the school went too far, extending its control of students' speech past the confines of the school campus. If the speech had proven to be disruptive to other students or the business of schooling, it may have been within its rights to punish B.L. But the facts showed the only people "disrupted" were the person reporting the Snapchat, and the cheerleading coach who decided to be offended by it. Oh, and B.L., who was (temporarily) no longer a student or a cheerleader.The district continued to insist it was right. It took its case to the Third Circuit Court of Appeals, which pretty much said the same thing the lower court did. Then it went further, pointing out the school's inability to stay within the confines of its own extracurricular activities policies.
B.L.'s snap contained foul language and disrespected her school and team. But the rule's language suggests it applies only "at games, fundraisers, and other events," a suggestion echoed by its invocation of "[g]ood sportsmanship." Id. That would not cover a weekend post to Snapchat unconnected with any game or school event and before the cheerleading season had even begun. And common sense supports this reading: It is hard to believe a reasonable student would understand that by agreeing to the Respect Rule, she was waiving all rights to malign the school once safely off campus and in the world at large. Indeed, one of the cheerleading coaches recognized that the rule "doesn't say anything about not being able to use foul language or inappropriate gestures . . . away from school." J.A. 90. So this rule is of no help to the School District.
This punishment of B.L. violated her rights. This is indisputable, said the Third Circuit. Any other interpretation would allow schools to punish students for exercising their First Amendment rights, no matter how, when, or where they exercised them.
As arms of the state, public schools have an interest in teaching civility by example, persuasion, and encouragement, but they may not leverage the coercive power with which they have been entrusted to do so. Otherwise, we give school administrators the power to quash student expression deemed crude or offensive—which far too easily metastasizes into the power to censor valuable speech and legitimate criticism. Instead, by enforcing the Constitution's limits and upholding free speech rights, we teach a deeper and more enduring version of respect for civility and the "hazardous freedom" that is our national treasure and "the basis of our national strength."
The school district is unwilling to accept this. It apparently strongly believes it should be able to punish speech in whatever dislikable form it encounters. The school district is asking the Supreme Court to reverse its two federal court losses.Its Supreme Court petition [PDF] is pretty terrible. On the upside, it's short. But it opens with a disturbing assertion that makes it clear far too many schools have far too little respect for the rights of their students. Referring to its two consecutive defeats in court, the school says this:
Commentators called the decision a "bombshell"; respondents' counsel dubbed it a "landmark." For amici representing thousands of school districts and 1.7 million teachers, the decision is a disaster.
A "disaster." That's what the district calls its inability to punish students for stating they dislike school/school activities while speaking to friends at off-campus locations. According to its brief, the school thinks its two federal courts losses will somehow prevent schools from addressing serious harms caused by off-campus speech.
Relying on Tinker, several States within the Third Circuit passed laws requiring schools to address off-campus cyberbullying or harassment with a close nexus to the school. Absent this Court's intervention, schools within the Third Circuit cannot protect student welfare without risking damages suits.
All I can say to this is "good." This will require schools to take more care when addressing cyberbullying and harassment. And if it is occurring off-campus, it's probably nothing the school should be expected to take responsibility for, even if it's nominally charged with ensuring student safety. There are holes in the coverage, to be sure. But not everything that affects students is actually a school's problem.And the opening paragraph further undercuts its case. The district believes there's a circuit split that must be resolved by the nation's top court. But there's a key element missing from this case -- an element the school states but can't actually show has any bearing on the case at hand.
In five circuits and under the law of the Pennsylvania Supreme Court, schools can discipline substantially disruptive off-campus speech that is closely linked to the school environment. But the decision below disempowered 5,800 schools within the Third Circuit from addressing this same speech.
There was nothing "substantially disruptive" about B.L.'s speech. The biggest disruption was felt by B.L., who was kicked off the cheer team and suspended. Otherwise, school operations and the district's student body remained unaffected.The district also mischaracterizes the Third Circuit's ruling to advance its own narrative: that the speech was disrupted, despite all evidence to the contrary:
Respondents seek to erode this mountain into a molehill by contending (at i, 14-17) that B.L.'s speech was not substantially disruptive and thus not subject to discipline even had she spoken out at school. But the Third Circuit rejected that argument, reserving the substantial-disruption question after acknowledging that B.L.'s posts undisputedly upended the cheerleading program.
The Court didn't do anything of the sort. The school only asserted that the Snapchat in question was "likely" to "disrupt" only the cheerleading program. There's a lot of ground between disrupting the regular education process and "upending" one extracurricular activity. Without more to deal with, the Third Circuit decided there wasn't enough on the record to justify setting precedent on this issue.
First, our choice to sidestep the issue in J.S. adhered to the maxim that, where possible, we should avoid difficult constitutional questions in favor of simpler resolutions. There, it was sensible to avoid the issue because we could resolve the case by applying well-settled precedent addressing the substantial disruption standard in the context of the school environment. But that is not the case here. The School District's defense of its decision to punish B.L. focuses not on disruption of the school environment at large, but on disruption in the extracurricular context—specifically, the cheerleading program B.L. decried in her snap.
The only part of the Third Circuit's decision that acknowledged any sort of "substantial disruption" was the concurring opinion, which said finding in B.L.'s favor might pose disciplinary difficulties in other situations. What the concurrence didn't say it that it found B.L.'s Snapchat "substantially disruptive."For good measure, the district conjures COVID to justify further limiting the Constitutional rights of its ~1,100 students… but with the Supreme Court, which could limit the rights of millions of students all at once.
[T]he question presented recurs constantly and has become even more urgent as COVID-19 has forced schools to operate online. Only this Court can resolve this threshold First Amendment question bedeviling the Nation's nearly 100,000 public schools.
Chances are, this court won't. Most of the nation's 100,000 schools aren't "bedeviled" by this case emanating from one small district in Pennsylvania -- one that deals with harsh punishment being handed down over speech that occurred off-campus and after school hours. There's nothing in this very brief Brief that justifies the nation's top court disturbing a narrow ruling that found a school harmed the Constitutional rights of one student by overreacting to some online swearing. Unfortunately, this means Pennsylvania residents are still paying the district to argue against respecting their rights. Hopefully, this will be dumped as soon as SCOTUS has a chance to lay its eyes on it.

Read more here

---
posted at: 12:00am on 07-Jan-2021
path: /Policy | permalink | edit (requires password)
0 comments, click here to add the first
---
---
Philadelphia Residents On The Hook For $9.8 Million For Putting The Wrong Man In Prison For 28 Years

Furnished content.


Plenty of people can ruin lives. But no one can ruin lives like cops and prosecutors.Look, we get it. Everyone likes an easy day at work. But when lives are on the line, the "easy" should be subservient to the "justified." But that's not what happens. When cops decide they like someone for a crime, "correct" is no longer a factor. You can't close a case file without a convicted perp. And closing a case apparently means more than being right, even if it means the real perp is still on the loose.So (to paraphrase the screw coming down on Paul Newman) you get what we have here: a perp. A perp who wasn't the actual killer, but still lost more than a third of his life expectancy to police and prosecutors eager to close a case. Who pays for this miscarriage of justice? Well, it's the same people who want for all the world to believe a miscarriage of justice will never occur: taxpayers.We want to believe cops want to protect us from violent criminals. The reality is opposed to this viewpoint. The cops want whoever they can hang a crime on, even if it's not the real criminal. And while cops go to bed feeling they've made us safer, real life shows us cops can sleep through the shittiest railroadings. So can prosecutors.In Philadelphia, taxpayers are being forced to cough up nearly $10 million to pay for the things that let terrible cops and worse prosecutors sleep the sleep of the righteous. Here's Jeremy Roebuck of The Philadelphia Inquirer, letting us know that horrendous things are being done in our names because it's being done with our tax dollars.
In one of the largest wrongful-conviction settlements in Philadelphia history, the city said Wednesday it will pay $9.8 million to a man exonerated after spending nearly three decades in prison for a murder he did not commit.
$9.8 million is not an insignificant amount of money. That's decent VC funding. That's a comfortable retirement for people who want to retire while they're still in their 30s. That's a monumental amount of cash. And this payout could have been avoided if anyone involved in the investigation had decided the perp that was "easiest" wasn't actually the murderer they were seeking.But no one did. And it cost an innocent man more than a third of his life.
Chester Hollman III was 21, with no criminal record and a job as an armored-car driver, when he was pulled over in Center City one night in 1991 and charged with the fatal shooting of a University of Pennsylvania student in a botched street robbery. A judge ordered him released last year at age 49, citing evidence that police and prosecutors built their case on fabricated statements from people they coerced as witnesses and later withheld evidence pointing to the likely true perpetrators of the crime.
This is what we get for supplying cops with outsized portions of city budgets. This is what we get for giving the law enforcement side of our lives outsized deference for years. This is what we get for accepting exonerative bullshit for years from cops and prosecutors. We give them an inch and they take 28 years off a man's life.$10 million is low. But it's all the city can do. As this report notes, cops and prosecutors have cost the city (and by the "city," I mean its taxpaying residents) more than $35 million in a little over two years.Is this acceptable? It shouldn't be. But those paying the fees for bad cops and worse prosecutors hold almost no power. Sure, they can vote with their expectations and wallets during local elections, but when push comes to courtroom shove, taxpayers are on the hook. They're expected to right the wrongs they never would have allowed to happen. It's their money on the line but they have no say in how it's spent.Garbage in. Garbage out. This payout isn't a record-setter. But that's only because many of those who dipped their investigative wick in this case were even more awful in the past.
His payout is just $50,000 short of the record for settlements of its kind in the city — a distinction held by the $9.85 million agreement the city struck in 2018 with Anthony Wright, a man who served nearly 25 years of a sentence for a 1991 rape and murder that DNA evidence proved decades later he did not commit. Several of the same investigators who worked to convict Wright were also involved in Hollman's case.
Vomit in disgust, Philadelphia. Hold your enemies close. But hold your wallet even closer. The city supports bad cops and bad prosecutors. There's a progressive DA in office now, but the horrors of the past can still come and demand you pay for actions you'd never condone.We're paying for easy days at work. Taxpayers are asked to fund criminal "justice." But when they have their hands out, they refuse to specify they'll take the "justice" in scare quotes over real justice any day of the week.
One [witness] said officers had threatened her with arrest if she did not implicate Hollman. The other [witness] later said he had agreed to provide the false testimony in hopes of securing help with his own pending criminal case.
Keep your receipts, folks. Wave them in the faces of "more of the same" law enforcement candidates. Ask them why the easiest route to "justice" involves threatening witnesses and tilting the scale against people whose innocence is supposed to be presumed. Ask them how they sleep at night knowing they've sent innocent people off to prisons where crime is more rampant than the crime on the streets they're supposed to be policing. Ask them if they're cool subjecting people to violent rape and the loss of their freedom based on nothing more than a bunch of coercion. If they're cool with it, suggest they end their careers, if not their lives. They're not worthy of your respect, much less your tax dollars.We have a system that's supposed to protect the accused from an overbearing government. But far too often, it only shields the accusers and their busted inputs. For the rest of us on the outside, the only thing it means is higher tax rates and the use of our money to pay other citizens for being fucked by the government we've asked to never put us in this position.

Read more here

---
posted at: 12:00am on 06-Jan-2021
path: /Policy | permalink | edit (requires password)
0 comments, click here to add the first
---
---
Surprise! Singapore Backtracks On Privacy Pledge And Opens Contact Tracing Data To Police

Furnished content.


Singapore has a relatively long history when it comes to using modern technology to create a surveillance state within its borders. The monitoring of use of the internet and other digital services goes way back to 2002, sold to the citizenry as both an anti-terrorism bulwark and a tool to keep hate-speech at bay. Of course, though the populace as a whole seemed to take to the government's use of surveillance for a variety of reasons, Singapore also has a history of clamping down on any speech it simply doesn't like.At present, of course, surveillance of populations has increased worldwide, though in the form of contact tracing to combat the COVID-19 pandemic. All sorts of technology and tools have been rolled out to accomplish effective contract tracing, with unfortunately far less emphasis put on securing the data of participants. It should go without saying that if contact tracing is going to be effective, it needs to be widely trusted and adopted. Any breaks in the links of the contact chain render it worthless. Which is probably why Singapore had assured its citizenry, when rolling out its plan for contact tracing using the TraceTogether app, that any data collected from it would be secured and used only for tracing purposes.
In its efforts to ease privacy concerns, the Singapore government had stressed repeatedly that COVID-19 data would "never be accessed unless the user tests positive" for the virus and was contacted by the contact tracing team. Personal data such as unique identification number and mobile number also would be substituted by a random permanent ID and stored on a secured server. Minister-in-Charge of the Smart Nation Initiative and Minister for Foreign Affairs, Vivian Balakrishnan, also had insisted the TraceTogether token was not a tracking device since it did not contain a GPS chip and could not connect to the internet. He further noted that all TraceTogether data would be encrypted and stored for up to 25 days, after which it would be automatically deleted, adding that the information would be uploaded to the Health Ministry only when an individual tested positive for COVID-19 and this could be carried out only by physically handing over the wearable device to the ministry, Balakrishnan said.
The promises went on, including assurances that a very small number of contact tracers would have access to the data. This, again, was done specifically to increase the adoption in use of the app in order to get the pandemic in Singapore under control. The interests of public health ruled supreme, said the government.Those interests lasted mere months, however, now that the Singapore government has announced that law enforcement would get access to the data for any number of reasons, including for use in open investigations.
However, the Singapore government now has confirmed local law enforcement will be able to access the data for criminal investigations. Under the Criminal Procedure Code, the Singapore Police Force can obtain any data and this includes TraceTogether data, according to Minister of State for Home Affairs, Desmond Tan. He was responding to a question posed during parliament Monday on whether the TraceTogether data would be used for criminal probes and the safeguards governing the use of such data.He noted that "authorised police officers" may invoke the Criminal Procedure Code to access TraceTogether data for such purposes as well as for criminal investigation, but this data would, otherwise, be used only for contact tracing and to combat the spread of COVID-19.
It's hard to imagine any such assurances finding much purchase given the one-eighty the government already performed on its previous promises. Privacy advocates are crying foul, with ProPrivacy's Ray Walsh noting that the Singapore government appears poised to mandate the use of TraceTogether while also opening that data up to law enforcement, a scenario sure to breed distrust of the app during a global pandemic.
"This is extremely concerning considering that the government is planning to make the use of the TraceTogether app mandatory for all citizens," he said. "Test and trace systems forced on the general public for the purposes of preventing the spread of the pandemic have no right being used to create an extensive surveillance network, and it is extremely unnerving to see a soon-to-be mandatory app being exploited in this way."
As Churchill said, "Never let a good crisis go to waste." One hopes that, when he said it, Churchill didn't have the creation of a mass surveillance tool excused by a pandemic in mind.

Read more here

---
posted at: 12:00am on 06-Jan-2021
path: /Policy | permalink | edit (requires password)
0 comments, click here to add the first
---
---
Obscure Analytics Tool Helps Cops Make Sense Of All That Location Data They're Grabbing Without A Warrant

Furnished content.


FOIA requests, leaked documents, data breaches, Congressional testimony… all of these have led to the outing of cellphone surveillance tech utilized by law enforcement. As far back as 2014, Chris Soghoian -- former ACLU "technologist" and current Senator Wyden advisor -- was telling cops their "secret" Stingray devices weren't all that secret anymore.But the market for tracking people via their cellphones remains uncornered. For the most part, Stingrays (cell tower spoofers) need warrants to operate. The same goes for demanding weeks or months of historical cell site location data from service providers.The courts may be deciding there's a bit more Fourth Amendment to go around these days, but cops seem to be deciding there's more Fourth than ever that should be avoided. New tools, toys, and tactics are in play. "Reverse warrants" contain the word "warrant," but they demand info on every cellphone user in a certain area at a certain time, flipping probable cause on its head. Data brokers collecting location data from apps sell access to law enforcement agencies, allowing them to engage in tracking that would be unconstitutional if it involved cell service providers.There's a lot of data flowing towards law enforcement agencies. But it's useless if it can't be analyzed. That's where a little known company steps in, giving cops a way to wrangle all that subpoenaed data into something actionable. The Intercept's Sam Richards has the details.
Until now, the Bartonville, Texas, company Hawk Analytics and its product CellHawk have largely escaped public scrutiny. CellHawk has been in wide use by law enforcement; the software is helping police departments, the FBI, and private investigators around the United States convert information collected by cellular providers into maps of people's locations, movements, and relationships. Police records obtained by The Intercept reveal a troublingly powerful surveillance tool operated in obscurity, with scant oversight.CellHawk's maker says it can process a year's worth of cellphone records in 20 minutes, automating a process that used to require painstaking work by investigators, including hand-drawn paper plots. The web-based product can ingest call detail records, or CDRs, which track cellular contact between devices on behalf of mobile service providers, showing who is talking to whom. It can also handle cellular location records, created when phones connect to various towers as their owners move around.
It's yet another law enforcement middle man. Service providers and brokers collect data. Law enforcement asks for this data -- often without a warrant. CellHawk ensures the data is usable. And it's apparently been flying under the radar for years, mainly because it's not engaged in harvesting this info.But CellHawk isn't a harmless interloper. It's maximizing the impact of data gathered from hundreds of apps and innate cellphone behavior. The company claims it can turn ride-hailing app data into usable "intelligence" and morph millions of GPS data points into a rich tapestry of movements and interpersonal connections.While CellHawk remains mostly diplomatic on its website, materials sent to potential customers bluntly inform them how powerful the company's analytic software is. Marketing materials tell investigators they'll not only be able to determine whether a suspect was at a crime scene, but CellHawk will let them know where they spend most of their time, whether they've been anywhere "unusual," and the most likely location of their bedroom.The software has plenty of law enforcement fans. And those fans are writing their own rules to use the tool, since it appears to fall between the cracks of Fourth Amendment jurisprudence. This is the gap where law enforcement does a lot of work, guided only by their certainty that rights haven't been violated in this particular way in their jurisdiction prior to their deployment of tools like CellHawk. While Supreme Court precedent suggests warrants are best for tracking people via cellphone data, agencies like the Hennepin County Sheriff's Department (MN) seem to believe a lower standard applies.
It stated that the office needed "[r]easonable suspicion," which was deemed "present when sufficient facts are established to give … a basis to believe that there is, or has been, a reasonable possibility that an individual or organization is involved in a definable criminal activity or enterprise."
Make hay while law remains unsettled, as the saying goes. Hawk Analytics is roping in as many law enforcement customers as it can, taking advantage of the lack of on-point court rulings to sell data analytics to agencies engaged in questionable harvesting of location-tracking data. The Intercept's informal FOIA poll found CellHawk in use in multiple states by multiple departments. It appears the FBI is also a fan of CellHawk's work, which means the company now has nationwide coverage (so to speak), even if it has yet to find local buyers.Hawk Analytics is smart. It's built for the long run. Even if courts find mass collections of location data worthy of Fourth Amendment protections, cops will still be looking for someone to help them parse all the data they've obtained. Third-party data brokers may see their fortunes fall, but CellHawk will still be there to analyze the output of those that survive.

Read more here

---
posted at: 12:01am on 05-Jan-2021
path: /Policy | permalink | edit (requires password)
0 comments, click here to add the first
---
---
Seven Years Ago, CERN Gave Open Access A Huge Boost; Now It's Doing The Same For Open Data

Furnished content.


Techdirt readers will be very familiar with CERN, the European Council for Nuclear Research (the acronym comes from the French version: Conseil Européen pour la Recherche Nucléaire). It's best known for two things: being the birthplace of the World Wide Web, and home to the Large Hadron Collider (LHC), the world's largest and most powerful particle accelerator. Over 12,000 scientists of 110 nationalities, from institutes in more than 70 countries, work at CERN. Between them, they produce a huge quantity of scientific papers. That made CERN's decision in 2013 to release nearly all of its published articles as open access one of the most important milestones in the field of academic publishing. Since 2014, CERN has published 40,000 open access articles. But as Techdirt has noted, open access is just the start. As well as the final reports on academic work, what is also needed is the underlying data. Making that data freely available allows others to check the analysis, and to use it for further investigation -- for example, by combining it with data from elsewhere. The push for open data has been underway for a while, and has just received a big boost from CERN:
The four main LHC collaborations (ALICE, ATLAS, CMS and LHCb) have unanimously endorsed a new open data policy for scientific experiments at the Large Hadron Collider (LHC), which was presented to the CERN Council today. The policy commits to publicly releasing so-called level 3 scientific data, the type required to make scientific studies, collected by the LHC experiments. Data will start to be released approximately five years after collection, and the aim is for the full dataset to be publicly available by the close of the experiment concerned. The policy addresses the growing movement of open science, which aims to make scientific research more reproducible, accessible, and collaborative.The level 3 data released can contribute to scientific research in particle physics, as well as research in the field of scientific computing, for example to improve reconstruction or analysis methods based on machine learning techniques, an approach that requires rich data sets for training and validation.
CERN's open data portal already contains 2 petabytes of data -- a figure that is likely to rise rapidly, since LHR experiments typically generate massive quantities of data. However, the raw data will not in general be released. The open data policy document (pdf) explains why:
This is due to the complexity of the data, metadata and software, the required knowledge of the detector itself and the methods of reconstruction, the extensive computing resources necessary and the access issues for the enormous volume of data stored in archival media. It should be noted that, for these reasons, general direct access to the raw data is not even available to individuals within the collaboration, and that instead the production of reconstructed data (i.e. Level-3 data) is performed centrally. Access to representative subsets of raw data -- useful for example for studies in the machine learning domain and beyond -- can be released together with Level-3 formats, at the discretion of each experiment.
There will also be Level 2 data, "provided in simplified, portable and self-contained formats suitable for educational and public understanding purposes". CERN says that it may create "lightweight" environments to allow such data to be explored more easily. Virtual computing environments for the Level 3 data will be made available to aid the re-use of this primary research material. Although the data is being released using a Creative Commons CC0 waiver, acknowledgements of the data's origin are required, and any new publications that result must be clearly distinguishable from those written by the original CERN teams.As with the move to open access in 2013, the new open data policy is unlikely to have much of a direct impact for people outside the high energy physics community. But it does represent an extremely strong and important signal that CERN believes open data must and will become the norm.Follow me @glynmoody on Twitter, Diaspora, or Mastodon.

Read more here

---
posted at: 12:01am on 05-Jan-2021
path: /Policy | permalink | edit (requires password)
0 comments, click here to add the first
---
---
This Week In Techdirt History: December 27th - January 2nd

Furnished content.


Five Years AgoThis week in 2015, China was doing exactly what many warned they would do and pointing to the US to defend its own anti-encryption stance, while Mark Zuckerberg was desperately defending Facebook's "Free Basics" power grab. It was revealed that the NSA never stopped spying on foreign leaders and even swept up the US congress in the process, leading to some amusing backlash from former congressional defenders of the agency. Meanwhile, Harvard Law Review was freaking out about a public domain citation guide, 50 Cent was hypocritically suing over a mixtape, and CBS filed a lawsuit over the Star Trek fan film it had previously seemed to be supporting.Ten Years AgoThis week in 2010, a Dutch court threw out criminal charges against a P2P index site for relying too much on information from a private anti-piracy group, while leaked cables revealed that Swedish officials had complained to the US about the impact of a Hollywood-pushed copryight law, and a Canadian music collection society was demanding payment for 30-second song previews and France was trying to extend its private copying levy to tablets... unless they run Windows. We talked about permission culture and the automated diminishing of fair use, while NBC Universal and the MPAA were getting New York City to run anti-piracy propaganda and Gibson got an injunction over PaperJamz.Fifteen Years AgoThis week in 2005, there was a dust-up online over the question of blog piracy, while one Chinese blogging firm with big dreams was collapsing before it got started. The movie industry was pointing fingers over its poor box office returns, the RIAA was accused of coaching a 15-year-old witness in a file sharing lawsuit, and Australia was considering expanding fair use. We talked about how the Sony rootkit scandal had woken more people up to copy protection and the war on modifying your devices, while Sony was giving away a whole lot of free downloads in a settlement over the infected CDs.

Read more here

---
posted at: 12:00am on 03-Jan-2021
path: /Policy | permalink | edit (requires password)
0 comments, click here to add the first
---
---
Gaming Like It's 1925: The Public Domain Game Jam Has Begun!

Furnished content.



Sign up for the Public Domain Game Jam on itch.io »Today's the day:works published in 1925 have run out of copyright protection and the public domain has gotten bigger, and our game jam celebrating it has begun! Gaming Like It's 1925 runs from now until the end of the month, and it's the perfect chance to start digging into of all the amazing material that's finally free for everyone to use.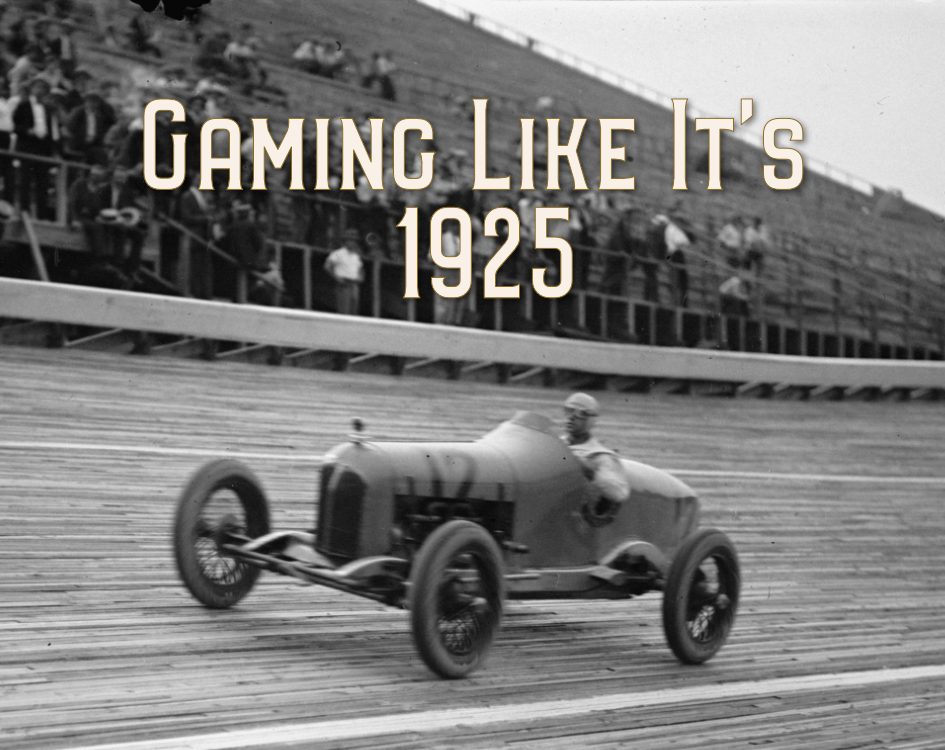 The premise of the jam is simple: build a digital or analog game that incorporates, in some way or another, one or more works from 1925. You don't need to be an experienced game designer to participate — entries can be as simple as a few instructions in a PDF, or as robust as an entire board or video game, and you can make use of all sorts of easy development tools (a few of which are listed on the jam page). And there are so, so many great works to choose from, a few of which are listed on Duke University's annual round-up, which is a great place to start looking.As in the past two public domain game jams, we'll be awarding prizes in six categories (the winners of the 2020 jam are linked below, and you can read our judges' thoughts on them here):We've also got another great panel of new and returning judges this year:You can sign up to participate and find all the remaining details, the full rules, the list of prizes, and lots of helpful links over on itch.io. Don't delay — a month might seem like a long time, but it goes by fast, especially when faced with the immense and finally-growing public domain!

Sign up for the Public Domain Game Jam on itch.io »

Read more here



---
posted at: 12:01am on 02-Jan-2021
path: /Policy | permalink | edit (requires password)
0 comments, click here to add the first
---
---
New Year's Message: Make The World A Better Place

Furnished content.


It's tricky to figure out how to start this post this year, of all years. As long-time readers are aware, ever since 2008, my final post of the year was a reflection on optimism. It started, in 2008, in the midst of a few fights to create a better internet at the time, in which two separate people had expressed to me what they believed to be a contradiction: I am unfailingly optimistic about the potential for innovation to make the world better, and yet I often appeared (to them, at least), to be so angry about the state of the world and the efforts various people were involved in to impede the internet. And thus started the tradition of writing a post about how important it was to stay happy and optimistic, even in the face of so many challenges to that optimism. Whatever anger or frustration people sense from me has never been in opposition to that optimism, but directed at how that optimistic vision may be delayed or limited by short-sighted thinking. If you'd like to look over the history of these posts, here's the full list:Of course, 2020 has been a different kind of year by pretty much any measure imaginable. You already know that we're still in the midst of a massive pandemic that has taken the lives of nearly 2 million people worldwide, and 350,000 in the US alone. All of our lives have been changed in the last nine or ten months. At the same time, one of the key issues we talk about and advocate for here on Techdirt — keeping an open internet thanks to Section 230 of the Communications Act — has been under attack (as began in earnest last year) to the point that today, as I write this, it is front page news, with both the outgoing President and the President-elect saying complete and utter nonsense about it, and the Senate Majority Leader basically using the open internet as a key poison pill in his effort to deny Americans the relief they so desperately need.Needless to say, it's been an exhausting (and frustrating and stressful) year all around.And that doesn't even mention that over the summer we had to take all ads off our site, after Google's ad moderators found our stories (including about Google, Section 230, and content moderation) "dangerous and derogatory." That has represented a financial hit for us that we are still dealing with. And that doesn't even touch on a few other projects that we had lined up that all were (hopefully temporarily) put on hold due to the pandemic, or how many of us have experienced personal tragedies this year, outside of work, that don't even warrant a mention here. I know that it's been probably the most difficult year of most people's lives.But, again, the point of this final post of the year is to the good things, the opportunities, and the reasons to remain optimistic, even in the midst of so many challenges. And, there is much to be optimistic about. Obviously, the COVID-19 vaccines were created in truly astounding, record-breaking time, in part due to the combination of new technologies and innovations and open information sharing (we'll have another post on that soon...). While many of us will be waiting months until we can get the vaccine, we can finally see a light at the end of the tunnel, and we're getting there thanks to the promise of innovation.We've also discovered just how much technology, the internet, and innovation have been able to help so many people make it through the pandemic. The ability of so much of the economy to shift, practically overnight, to a work-from-home setting thanks to the internet and a variety of technologies is quite astounding. Obviously there are many jobs that couldn't make the shift, and many companies -- often small businesses -- that have struggled to make it through, but it is hard to overstate just how important the open internet has been to making the impact of the pandemic significantly less bad for a huge number of people. Even for people who don't work from home, things like online shopping, telemedicine, video conferencing and more have made it possible for people to remain widely in contact with the outside world, without putting themselves and others at risk.This is incredible. And it should be celebrated. Imagine just how much worse the pandemic would have been without the modern internet.It has also given us some opportunities to branch out and experiment in new ways. While we had been running various live events and experiments, the pandemic gave us a chance to figure out how to convert our event games to an online format -- allowing us to run our election disinformation simulation game multiple times over the summer and fall, and then to create the Copia Gaming Hour as a place to experiment with more gaming concepts and ideas. It also resulted in us running an amazing online brainstorming game with the World Economic Forum just a few weeks ago (I'll have more on that in a future post as well).We've also found some other interesting ways to experiment with new technologies, including Coil and the web monetization protocol, which I think is one of the most interesting new innovations online these days. As always, we'd certainly appreciate any support you can give us. Techdirt remains one of the only remaining truly independent media properties out there. Nearly everyone else is owned by some giant company. And having to lose ads for half a year hasn't been great. And while we've been excited to see new media models, such as Substack, show up for independent creators, much of that relies on a paywall, which is something we're not interested in doing ourselves. I know it's been a tough year for everyone, but if you're able to, please consider supporting Techdirt.And, of course, we're not even close to done experimenting. We've been working on a wide range of interesting things behind the scenes to improve this site and the experience for users -- some of which are pretty close to being rolled out (and which I think many of our long term community members will find very exciting too). We've also got some other, slightly longer-term projects cooking, and I'm excited to be digging in on all of those.I'm less excited about the fact that heading into the new year we're still going to be spending way too much time fighting back against bad policy ideas. Section 230 is still going to be under attack, even after the new administration takes over (Section 230, like copyright, remains an area where there is bipartisan horribleness). Speaking of copyright, that's back on the docket as well, with Senator Tillis's absolutely insane ideas regarding copyright reform. But it will be important that we fight to move things in the right direction.I know that lots of people have been looking forward to the end of 2020 because, well, just look around. Of course, I've also seen a few people note that many looked forward to the end of 2016, 2017, 2018, and 2019... and the following year was often, in many ways, even worse. It is absolutely true that "things can always get worse." And we should be concerned that even with things looking up in some ways, we're still not out of this mess. Things can get worse. But, the optimism is that they can also get better. And I've dedicated my life to trying to help people understand how it can be better, and to encourage them to help fight to make it better.So as we move into 2021, I hope that you're all ready to fight to help bring about this better, more optimistic world. We sure could use it.Finally, my final paragraph of the final post every year is dedicated to again thanking all of you for making this worthwhile. It really is the community of folks here that makes Techdirt what it is. It's the interactions and the discussions and the debates held on Techdirt and across the wider internet that make all this worth doing. It challenges us, makes us think, and always pushes us to continue to be better ourselves. So thank you, once again, for making Techdirt such a special and wonderful place where we can share and discuss all of these ideas. I look forward to what you'll have to say in 2021.

Read more here

---
posted at: 12:00am on 01-Jan-2021
path: /Policy | permalink | edit (requires password)
0 comments, click here to add the first
---
---