---
BMG, Aggressive Champion Of Copyright Enforcement, Accused Of Copyright Infringement By Jehovah's Witnesses

Furnished content.


Readers here will not need to be reminded that BMG, a prolific music label, is also a prolific enforcer of copyright. BMG has been party to some of the most notable instances of copyright enforcement, from its lawsuit against Cox, to its use of Rightscorp to troll internet users and lie to them, up to and including taking down news videos of President Obama singing an Al Green song. There are plenty more examples after those, leaving anyone perusing them with the distinct impression that BMG super-duper respects the strictest enforcement of copyright laws, presumably in order to protect creators of content.But that wouldn't seem to be the case if the accusations from the Jehovah's Witness affiliated Watch Tower Bible and Tract Society are true. See, BMG is the publisher for artist Aled Jones' album Blessings, which is essentially a collection of religious songs from a wide variety of faiths. Jones included a Jehovah's Witness song, kicking off a shit storm.
The problem lies in a song on the album called "Listen, Obey and Be Blessed", a work owned by the Watch Tower Bible and Tract Society, the supervising body and publisher for the Jehovah's Witness religious group. The appearance of this song on a commercial album immediately raised alarm bells among the religion's followers who, through their teachings and knowledge of their faith, knew this track shouldn't have been used in this manner.
And so a lawsuit was filed. BMG is listed as the defendant alongside various John Does, all of whom Watch Tower accuses of violating its copyrights on the song. The group has a copyright registration on the song via a song book it constructed. Watch Tower also is the only authorized entity for licensing the song, which it has only licensed to other parts of the Jehovah's Witness organization. Watch Tower also reached out to Aled Jones prior to the album's release informing him that he didn't have permission to use the song. At that point, BMG responded, indicating it had a license from GEMA, the German rights society. And that, friends, is where things get really weird.
Despite the claims from both music outfits, Watch Tower insists it never approved licenses. This appears to be supported in a response from GEMA, which told the religious group that BMG UK had asked for a license but the request was denied because GEMA had no rights to license the work.The buck was then passed to BMG in the US, who were apparently in the process of obtaining a compulsory mechanical license to use the song. However, Watch Tower says the necessary procedures weren't followed so that licensing opportunity failed. As a result, BMG is guilty of copyright infringement and causing reputational damage to the entire religion.
I mean, if BMG published the album including the song before it had gone through the process to obtain the mechanical license then... yeah. I suppose there's a chance that at trial BMG could come up with some kind of evidence that it had procured a proper license for the song, but it sure seems like if such evidence existed it would have been presented prior to the lawsuit being filed at all.Which would make BMG, fervent protectors of copyright, nothing but a bunch of dirty ol' pirates. Hypocrisy of this kind is by no means rare, but it still always amazes me how much you can rely on the most ardent enforcers of copyright eventually being found out to have violated copyright themselves.

Read more here

---
posted at: 12:00am on 26-Jan-2021
path: /Policy | permalink | edit (requires password)
0 comments, click here to add the first
---
---
Louisiana Legislature Approves Tepid Police 'Reforms' That Won't Do Much To Give The State Better Police

Furnished content.


Police reform efforts are being mounted all over the nation, but very few appear to be capable of creating any lasting, positive changes. Reforming law enforcement is difficult to do. Legislators, for the most part, still "back the blue," if for no other reason than cops are also government employees. Powerful police unions are firmly entrenched, providing the biggest obstacle to reform -- fully capable of gutting reform bills by leaning on legislators and threatening less law enforcement activity.The Louisiana legislature has finally agreed to some recommendations from a state task force. The best recommendations, however, were excised from the final proposal, leaving state residents to deal with law enforcement agencies which won't really have to change much of anything to comply with the minimal changes.Perhaps the most significant change is this, which shows you just how little will be changing for the state's cops.
Reduce the amount of time an accused officer has to secure counsel from 30 days to 14.
This just means officers will be answering questions a little bit sooner when under investigation. On the other hand, the task force approved extending the length allowed for internal investigations from 60 days to 75 days, meaning it will be at least another two weeks before the public is informed of the outcome… if it's even informed at all.There's a chokehold "ban" that isn't an actual ban, allowing officers to use chokeholds if they "believe" they or someone else is in danger. The same sort of faux ban now exists for no-knock warrants.
Ban "no-knock" warrants unless an affidavit establishes probable cause that such a warrant is needed to protect an officer from death or bodily harm. Officers still would have to identify themselves as uniformed officers and provide audible notice that they are entering a building.
So, pretty much the same standard as before for no-knock warrants. The only difference is officers will have to identify themselves when serving no-knock warrants -- something they still won't have to do until after they've already entered.There are demands for additional training and a mandate for the hiring of minority officers. The reforms address things that should have already been in place, like requiring agencies to report anything that might harm an officer's credibility to prosecutors (but not, notably, to defense lawyers) and "incidents" triggering investigations.Another small positive is a mandate to create a process to revoke an officer's license if they commit misconduct. Currently, an officer's certification can only be pulled if they are convicted of a crime. There's also a new requirement that officers activate dashboard cameras when exiting their vehicles. The reforms will also apparently lead to similar body camera requirements, indicating nothing approaching this is already in place.But it could have been a much stronger set of reforms. But the task force -- composed mainly of government officials -- voted down recommendations that could have resulted in lasting, positive change.First, the task force rejected a recommendation that all investigations of officers be performed by an outside law enforcement agency. The status quo will remain in place, allowing departments to investigate their own officers -- something that tends to lead to exoneration.And the task force also refused to hold officers to the same standard the government holds citizens accused of criminal wrongdoing.
The group voted down [Rep. Ted] James' proposal to ban officers under investigation from reviewing their body camera footage before meeting with investigators. He said going over the footage with their attorney before making a statement to an investigator could help an accused officer fabricate a story to escape punishment.Other members found James' proposal excessive. They said taking a look at the footage helps an officer refresh their memory about the incident.
Sure, it might "refresh" their memory. But it's more than accused citizens get to do. They're not allowed to review recordings of any alleged criminal acts before talking to investigators. There's no reason officers should be given more due process than the people they serve, but government reps and law enforcement officials often seem to believe accused officers should be given a head start on investigations, building up a defense before even being questioned.This isn't really reform. It's the enactment of bare minimum expectations. This is what Louisiana should already have had in place. There's no reason to applaud something other states would consider to be the foundation to erect reform efforts on.

Read more here

---
posted at: 12:00am on 26-Jan-2021
path: /Policy | permalink | edit (requires password)
0 comments, click here to add the first
---
---
Gaming Like It's 1925: Last Week To Join The Public Domain Game Jam!

Furnished content.



Sign up for the Public Domain Game Jam on itch.io »It's now been almost a full month since works published in 1925 entered the public domain in the US, and that means we're nearing the end of our public domain game jam, Gaming Like It's 1925 — but it's not too late to get involved! After all, plenty of game jams only run for a couple of days, and you've still got an entire week to cook up an analog or digital game based on newly-public-domain material and compete for one of our great prizes.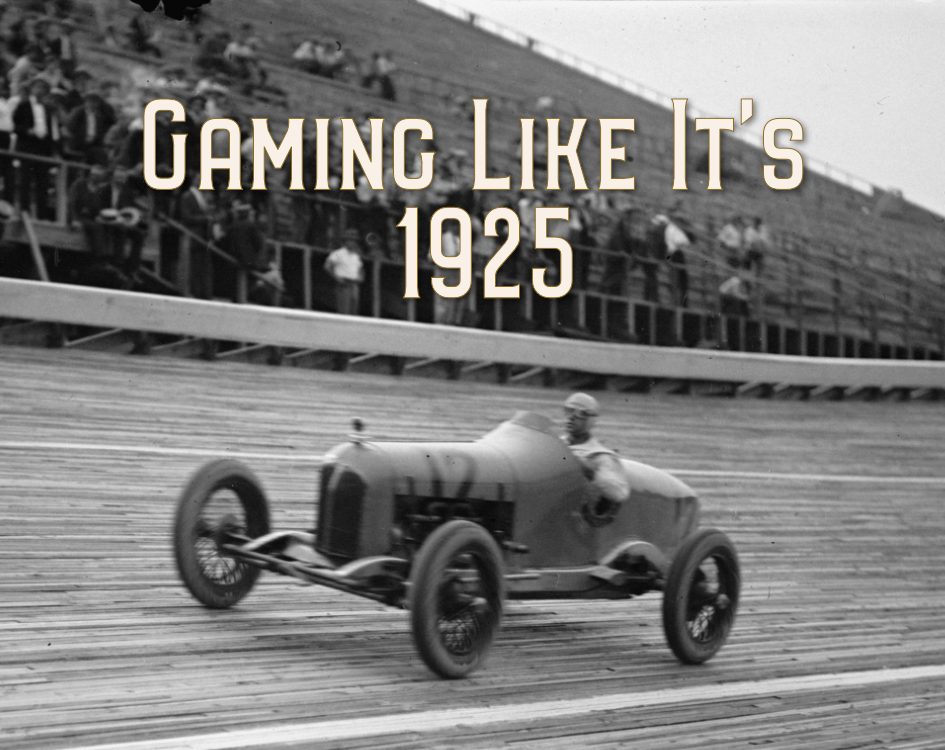 Check out the game jam page for the full rules and some links to public domain works you could draw on, as well as game design tools for designers of all experience levels. Even if you've never tried making a game before, a week is plenty of time to learn the basics of Twine or Story Synth, and anyone can try their hand at thinking up a roleplaying or party game — we've had winning games that are nothing more than some rules in a text document.The jam runs through January 31st and then our judges will begin playing the entries to select winners in six categories (the winners of the 2020 jam are linked below, and you can read our judges' thoughts on them here):We've already gotten a handful of submissions and we're anticipating many more as the due date approaches, so hurry up and join the jam to get your game in the mix!

Sign up for the Public Domain Game Jam on itch.io »

Read more here



---
posted at: 12:01am on 24-Jan-2021
path: /Policy | permalink | edit (requires password)
0 comments, click here to add the first
---
---
Content Moderation Case Study: Facebook Targets Misinformation Spread By The Philippines Government (2020)

Furnished content.


Summary: Philippines president Rodrigo Duterte's rise to power was greatly aided by Facebook and its overwhelming popularity within the country. An estimated 97% of Filipinos have Facebook accounts and the company itself co-sponsored a Q&A session with local journalists that was broadcast on 200 radio and television stations and livestreamed on the platform. Questions were crowdsourced from Facebook users, helping propel the mayor of Davao to the highest office in the country.Duterte's run for office was also directly assisted by Facebook, which flew a team of reps in to help the candidate's campaign staff maximize the platform's potential. As his campaign gathered critical mass, he and his team began weaponizing the tools handed to him by Facebook, spreading misinformation about other candidates and directly targeting opponents and their supporters with harassment and threats of violence.Not much has changed since Duterte took office in 2016. Facebook continues to be his preferred social media outlet. But Facebook's latest attempt to tackle the spread of misinformation on its platform may prompt Duterte to find another outlet to weaponize. In September 2020, Facebook's moderation team announced they had removed a "network" linked to the Philippines government for violating its rules against "coordinated inauthentic behavior."
We also removed 64 Facebook accounts, 32 Pages and 33 Instagram accounts for violating our policy against foreign or government interference which is coordinated inauthentic behavior on behalf of a foreign or government entity. This network originated in the Philippines and focused on domestic audiences. (Updated on October 12, 2020 at 6:35PM PT to reflect the latest enforcement numbers.)
Facebook's removal of this content prompted immediate comments from President Duterte. The president's response to Facebook's moderation efforts was a reminder from Duterte that he has the power to shut the platform down in his country if he believes he's being treated unfairly.
I allow you to operate here, Mr. Duterte said. You cannot bar or prevent me from espousing the objectives of government. Is there life after Facebook? I don't know. But we need to talk.
Questions and policy implications to consider:
Does targeting official government accounts increase the risk of the platform being banned or blocked in targeted countries?
Does the possible loss of market share affect moderation decisions targeting governments?
Should Facebook be directly involved in setting up social media campaigns for political figures/government entities?
Does Facebook have any contingency plans in place to mitigate collateral damage to citizens in countries where the platform has been subjected to retaliatory actions by governments whose content/accounts have been removed?
Resolution: Facebook's Philippines office offered no comment in response to Duterte's threats and the targeted accounts remain deactivated. Facebook is still operating in the country and, although Duterte threatened harsher regulation may be in the works, nothing has surfaced to date.Originally posted to the Trust & Safety Foundation website.

Read more here

---
posted at: 12:01am on 23-Jan-2021
path: /Policy | permalink | edit (requires password)
0 comments, click here to add the first
---
---