---
Lying NYPD Officers Cost Prosecutors Sixty More Criminal Convictions

Furnished content.


Fighting crimes is easier when it's not being done by criminals. A bunch of cases are being tossed in New York City because misbehaving NYPD officers left their dirty handprints all over them.
Queens County District Attorney Melinda Katz is asking a state supreme court judge to vacate the cases of 60 people which their cases were based on the police work of three former NYPD detectives who were later convicted of various crimes.
This adds to the NYPD's list of self-inflicted wounds. Earlier this year, prosecutors tossed nearly 100 cases tainted by the presence of narcotics detective Joseph Franco. Franco was charged with 26 criminal counts -- including perjury and official misconduct -- in 2019. The dismissals followed another investigation which showed Franco had lied about drug buys to secure warrants and perform arrests. Some arrestees were able to get their cases dismissed by obtaining security camera footage showing alleged drug purchases had never occurred.One lying cop and nearly 100 dismissals. Now this: three bad cops and 60 dismissals. And these cops have some pretty impressive rap sheets.
Former NYPD Detective Kevin Desormeau was convicted of perjury after lying about witnessing a drug sale that videotaped evidence showed did not take place. He also pleaded guilty after he fabricated the facts of a gun possession arrest. Desormeau was terminated by the NYPD and there are 34 cases the district attorney says should be dismissed based on his role as the essential witness.Former NYPD Detective Sasha Cordoba pled guilty in Manhattan to perjury relating to her fabricating the facts of a gun possession arrest. Cordoba was terminated by the NYPD. 20 cases will be requested to be dismissed based on Cordoba's role as the essential witness.
The third cop involved in these dismissals at least wasn't in the perjury business. No, he was into darker stuff.
As alleged in court filings by the government, in February 2008, Sandino arrested a woman identified in the Information as Jane Doe 1 ("the victim") and her boyfriend on drug distribution charges following the execution of a search warrant at their apartment. During the arrest, Sandino forced the victim to undress in front of him in the bedroom of the apartment. Later, at the precinct, Sandino told the victim that she was going to jail and would lose her children unless she had sex with him. When the victim went to the restroom at the precinct, Sandino followed her inside and made her perform oral sex. Upon the victim's release from custody, Sandino told her that he expected her to have sex with him at a later time. Thereafter, Sandino called the victim on numerous occasions. The victim subsequently reported Sandino's misconduct to NYPD's Internal Affairs Bureau, which began an investigation. In March 2008, Sandino was removed from active duty.As further alleged in the government's court filings, Sandino engaged in similar misconduct in the summer of 2006 in connection with the arrest of another drug dealer. On that occasion, Sandino coerced a female cousin of the drug dealer, identified in the Information as Jane Doe 2, to engage in sex acts with him based on threats he made concerning the lengthy prison sentence faced by the drug dealer.More recently, in September 2009, Sandino allegedly engaged in lewd sexual behavior in front of a female arrestee and then forced her to raise her shirt to expose her upper body.
Sandino was fired by the NYPD in 2011, one year after he racked up this federal indictment. Somehow, he's still involved with six convictions now being tossed out because of his role as a witness. That means six people have spent a long time in jail due to this bad cop's testimony that was apparently given more than a decade ago.It's good to see all three cops are listed as "former." But it is concerning that someone like Sandino managed to remain a law enforcement officer for thirteen years when it was likely apparent long before his indictment that he was abusing his power. Meanwhile, Detective Desormeau's misconduct has affected cases dating as far back as 2014, which potentially means someone lost most of a decade as the result of a bad cop's statements in court.The repeal of a state law that effectively denied access to police misconduct records for decades means those overseeing the NYPD -- which includes city prosecutors that frequently rely on their testimony -- can no longer effectively pretend the department isn't home to a number of bad apples. Expect more of this in the near future as this long-delayed transparency forces city officials and, hopefully, the NYPD itself, to take officer misconduct more seriously. But while we wait for a police accountability ideal that may never arrive, we can at least take some satisfaction in these reversals of unjustly obtained criminal court "wins."

Read more here

---
posted at: 12:00am on 30-Nov-2021
path: /Policy | permalink | edit (requires password)
0 comments, click here to add the first
---
---
NordicTrack Patches Out 'God Mode' In Treadmills That Allowed Users To Watch Anything On Its Display

Furnished content.


If you are a console gamer of a certain age, you will remember the bullshit Sony pulled when it patched its PS3 systems to remove useful features it had used as selling points for the console to begin with. Essentially, the PS3 had a feature that allowed you to install another operating system on it. This was used by hobbyists, companies, and the US Military alike to creatively use PS3s for purposes other than that for which they were built, such as research supercomputers and creating homebrew PS3 games. Sony later decided that those features could also be used for piracy or other nefarious actions and so patched it out. Sell the console with a feature, remove it later after the purchase... and then get sued in a class action, as it turned out.The story of NordicTrack's treadmill isn't exactly like that, but it's pretty damned close. The company's treadmill has a large display mounted on it. That display was designed to be used with a subscription to iFit, which is the parent company of NordicTrack. There are all sorts of useful features when you view subscribed content on the display while exercising, such as difficulty and incline changes that follow along with the subscribed workout content. But the console also has a way to bypass the user-facing portion of the console and get into the underlying OS, which means users like JD Howard could then setup their own internet browser, through which they could put any web content on the display while they worked out.
To get into his X32i, all Howard needed to do was tap the touchscreen 10 times, wait seven seconds, then tap 10 more times. Doing so unlocked the machine—letting Howard into the underlying Android operating system. This privilege mode, a sort of God mode, gave Howard complete control over the treadmill: he could sideload apps and, using a built-in browser, access anything and everything online. "It wasn't complicated," Howard says. After accessing privilege mode he installed a third-party browser that allowed him to save passwords and fire up his beloved cloud security videos.While NordicTrack doesn't advertise privilege mode as a customer feature, its existence isn't exactly a secret. Multiple unofficial guides tell people how to get into their machines, and even iFit's support pages explain how to access it. The whole reason Howard bought the X32i, he says, was because he could access God mode. But the good times didn't last long.
No they didn't, because NordicTrack subsequently removed the God mode feature through a software update. And not just on the treadmill, but also on its other associated exercise equipment. And a not insignificant number of customers are absolutely pissed about it. The comments coming in largely are combinations of anger and confusion, with many owners wondering why in the world they suddenly can't watch sports or Netflix while they workout. The other theme appears to be confusion as to how the company can even do this because, "Hey, don't we own this thing we bought?"The answer, of course, is no.
"The block on privilege mode was automatically installed because we believe it enhances security and safety while using fitness equipment that has multiple moving parts," says a spokesperson for NordicTrack and iFit. The company has never marketed its products as being able to access other apps, the spokesperson adds. "As there is no way of knowing what kind of changes or errors a consumer could introduce into the software, there is no way of knowing what specific issues accessing privilege mode might cause," the spokesperson says. "Therefore, to maintain security, safety, and machine functionality, we have restricted access to privilege mode." The spokesperson also emphasizes that privilege mode was "never designed as a consumer-facing functionality." Rather, it was designed to allow the company's customer service team to remotely access the products to "troubleshoot, update, reset, or repair our software."The move puts the company at the center of the right-to-repair debate, with consumers increasingly demanding that companies let them alter the products they purchase.
Kinda, yeah. And it's important to note that "owners" like Howard already had regular old treadmills and bought their NordicTrack treadmill because of the ability to put what they wants on the display. Again, sell the thing with a useful feature, then remove the useful feature afterwards via a software update. As I said, it's not exactly like the PS3 case, but it's pretty damned close.The only real question now is whether iFit and NordicTrack too will have to pay out millions in attorney's fees and barely anything to the actual consumer in some massive class action like Sony did.

Read more here

---
posted at: 12:00am on 30-Nov-2021
path: /Policy | permalink | edit (requires password)
0 comments, click here to add the first
---
---
This Week In Techdirt History: November 21st - 27th

Furnished content.


Five Years AgoThis week in 2016, we learned more about the disturbing scope of the NSA's leaks of hacking tools, the IRS decided to demand information on Coinbase customers, and one federal judge was taking a closer look at "reputation management" libel lawsuits. Trump picked two net neutrality opponents to head the FCC transition, while cable's broadband monopoly was becoming stronger than ever and AT&T was singing the supposed benefits of zero rating. As expected, China was using America's concern about fake news to push for more control of the internet, and we we looked at the slippery slope caused by that and Facebook's efforts to comply with China's demands. Also, we saw an especially ridiculous hot news and copyright battle over chess moves.Ten Years AgoThis week in 2011, we took a look at how the rest of the world viewed SOPA, and how the bill wasn't actually about copyright but rather about regulating the internet. Even the copyright-happy BSA backed down from supporting the bill, apparently in large part because of Microsoft's cold feet (and they weren't the only strong copyright defenders who had issues with the bill). We applauded the senators who were willing to stand against PROTECT IP/PIPA (the Senate version of the bill) while Ron Wyden promised to read the names of public opponents as part of a filibuster if need be. We rounded out the week with a long, definitive post on how bad SOPA was.Fifteen Years AgoThis week in 2006, Universal Music decided to threaten Bank of America over a parody song, while EMI did the same thing over a parody lyric booklet created by some sports fans. Perhaps it's unsurprising that trying to play nice with labels like these was hamstringing Microsoft's Zune device too. Despite the hype around mobile video, the iPod was still primarily a music device for most people — though that didn't stop Steven Spielberg from worrying about people watching movies on iPod screens. An important ruling in California upheld Section 230's protections, though it did not (as some believed) make it impossible to sue bloggers. And the latest round of DMCA anti-circumvention exceptions was announced, with nothing much that benefited consumers.

Read more here

---
posted at: 12:00am on 28-Nov-2021
path: /Policy | permalink | edit (requires password)
0 comments, click here to add the first
---
---
Non-Fungible T-Shirts, And Other New Gear From Techdirt

Furnished content.



Get your Non-Fungible T-Shirt and Right Click gear on Threadless »Just in time for the holiday season, we've got a pair of new designs in the Techdirt Gear store on Threadless — both inspired by the ongoing conversation around (and our own experiments with) NFTs:

For those who want to celebrate and defend the ability to Right Click -> Save As, there's the I Right Click And I'm Proud design, which is available on t-shirts as well as hoodies, sweatshirts, face masks, stickers, mugs, and more. For those who want something that doesn't need the blockchain to be scarce and rivalrous, there's the Non-Fungible T-Shirt (which is available only as, well, a t-shirt).Visit the Techdirt Gear store on Threadless to get yours today! And if you're doing some holiday shopping, also check out these academic galaxy map posters from Open Syllabus Project.

Read more here
---
posted at: 12:00am on 27-Nov-2021
path: /Policy | permalink | edit (requires password)
0 comments, click here to add the first
---
---
Daily Deal: The Stellar Utility Software Bundle

Furnished content.


The Stellar Utility Software Bundle has what you need to recover data, reinforce security, erase sensitive documents, and organize photos. It features Stellar Data Recovery Standard Windows, Ashampoo Backup Pro 15, Ashampoo WinOptimizer 19, InPixio Photo Editor v9, Nero AI Photo Tagger Manager, and BitRaser File Eraser. It is on sale for $39.95. If you use the coupon code BFSAVE40 you'll get an additional 40% off on apps and software storewide.
Note: The Techdirt Deals Store is powered and curated by StackCommerce. A portion of all sales from Techdirt Deals helps support Techdirt. The products featured do not reflect endorsements by our editorial team.

Read more here

---
posted at: 12:00am on 26-Nov-2021
path: /Policy | permalink | edit (requires password)
0 comments, click here to add the first
---
---
Get A Beautiful Open Syllabus Poster To Support Techdirt And The Open Syllabus Project

Furnished content.



Get your poster from the Open Syllabus Print Shop »Open Syllabus is a very cool non-profit research organization, spun out of the American Assembly at Columbia University, that collects and analyzes millions of syllabi to better understand what materials are being used to educate people in classes around the world. It currently has a corpus of nine million English-language syllabi from 140 countries and has done a bunch of research based on this data. Most of these syllabi are collected by scouring the open web (though some are submitted directly), and the end result is a very handy Open Syllabus explorer that allows you to take deep dives into what's being taught in various subjects, at various schools and more. Want to know what are the top titles taught for computer science? Or Economics? Or Political Science? They've got the details and more.And, recently, Open Syllabus used a bunch of that data to make amazing, beautiful posters, taking the top 600 or so assigned titles in certain fields, and creating "galaxy maps" highlighting the clusters of works and how often certain works are assigned together with one another. They're educational and stunning to look at.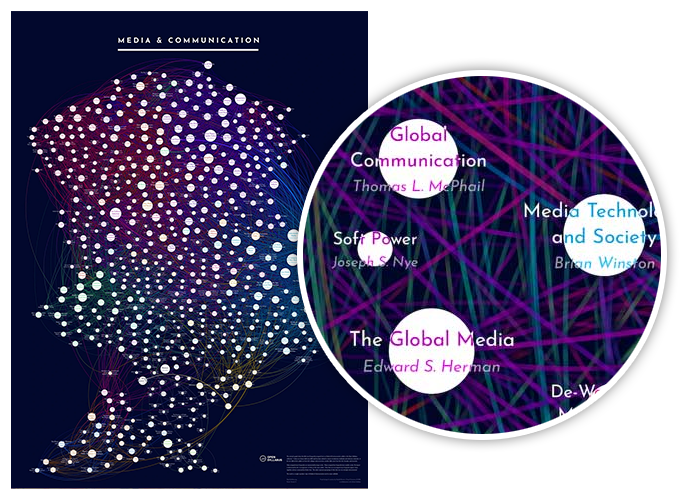 We're now teaming up with Open Syllabus to sell these posters. Buying the posters helps supports both Techdirt and Open Syllabus -- and gets you an amazing looking poster for topics of your choosing from Political Science to Media and Communication to Sociology to Philosophy. There are a bunch more, so check them out, and order one for yourself... and maybe get another as a gift for someone in those academic fields.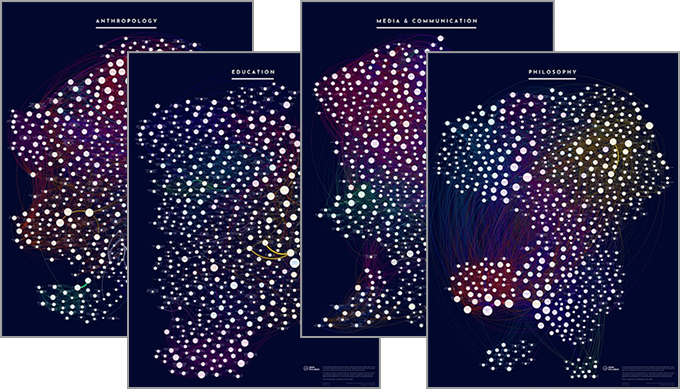 Read more here
---
posted at: 12:00am on 26-Nov-2021
path: /Policy | permalink | edit (requires password)
0 comments, click here to add the first
---
---
Content Moderation Case Studies: Facebook Suspends Account For Showing Topless Aboriginal Women (2016)

Furnished content.


Summary: Facebook's challenges of dealing with content moderation around "nudity" have been covered many times, but part of the reason the discussion comes up so often is that there are so many scenarios to consider that it is difficult to create policies that cover them all.In March of 2016, activist Celeste Liddle gave the keynote address at the Queen Victoria Women's Centre's annual International Women's Day address. The speech covered many aspects of the challenges facing aboriginal women in Australia, and mentions in passing at one point that Liddle's Facebook account had been repeatedly suspended for posting images of topless aboriginal women that were shown in a trailer for a TV show.
"I don't know if people remember, but last year the Indigenous comedy show 8MMM was released on ABC. I was very much looking forward to this show, particularly since it was based in Alice and therefore I knew quite a few people involved.
"Yet there was controversy because when 8MMM released a promotional trailer for the show prior to it going to air. This trailer was banned by Facebook because it featured topless desert women painted up for ceremony engaging in traditional dance.
"Facebook saw these topless women as "indecent" and in violation of their no nudity clause. On hearing this, I was outraged that Arrernte woman undertaking ceremony could ever be seen in this way so I posted the trailer up on my own page stating as such.
"What I didn't count on was a group of narrow-minded little white men deciding to troll my page so each time I posted it, I not only got reported by them but I also got locked out and the video got removed." — Celeste Liddle
The publication New Matilda published a transcript of the entire speech, which Liddle then linked to herself, leading her account to be suspended for 24 hours and New Matilda's post being removed — highlighting the point that Liddle was making. As she told New Matilda in a follow up article about the removal and the suspension:
"My ban is because I've previously published images of nudity… I'm apparently a 'repeat nudity poster offender'...
"I feel decidedly smug this morning, because everything I spoke about in my speech on this particular topic just seems to have been proven completely true...
"It's actually a highly amusing outcome." — Celeste Liddle
Facebook's notice to New Matilda claimed that it was restricted for posting "nudity" and said that the policy has an exception if the content is posted for "educational, humorous or satirical purposes," but did not give New Matilda a way to argue that the usage in the article was "educational."Many publications, starting with New Matilda, highlighted the contrast that the same day Liddle gave her speech (International Women's Day), Esquire released a cover story about Kim Kardashian which featured an image of her naked but partially painted. Both images, then, involved topless women, with their skin partially painted. However, those posting the aboriginal women faced bans from Facebook, while the Kardashian image not only remained up, but went viral.
Company Considerations:
How can policies regarding nudity be written to take into account cultural and regional differences?
Is there a way to adequately determine if nudity falls into one of the qualified exemptions, such as "educational" use?
What would be an effective and scalable way to enable an appeals process that would allow users like Liddle to inform Facebook the nature of the content that resulted in her temporary suspension?
Issue Considerations:
Questions about moderating "nudity" have been challenging for many websites. Are there reasonable and scalable policies that can be put in place that adequately take context into account?
Many websites start out with a "no nudity" policy to avoid having to deal with adult material on their websites. What other factors should any website consider regarding why a more nuanced policy may make more sense?
Resolution: After this story got some attention, Liddle launched a Change.org petition asking Facebook to recognize that aboriginal women "practicing culture are not offensive."
Facebook's standards are a joke. They are blatantly racist, sexist and offensive. They show a complete lack of respect for the oldest continuing culture in the world. They also show that Facebook continually fails to address their own shortfalls in knowledge. Finally, they show that Facebook is more than willing to allow scurrilous bullying to continue rather than educate themselves. — Celeste Liddle
New Matilda requested comment from Facebook regarding the removal of the link to its story and were told that even if the sharing was for an "awareness campaign" Facebook still believed it should be removed because some audiences in Facebook's "global community" would be "sensitive" to such content. The company also notes that in order to allow its content moderators to apply rules "uniformly" they sometimes need to be "more blunt than we would like."
"We are aware that people sometimes share content containing nudity for reasons like awareness campaigns, artistic projects or cultural investigations. The reason we restrict the display of nudity is because some audiences within our global community may be sensitive to this type of content – particularly because of cultural background or age. In order to treat people fairly and respond to reports quickly, it is essential that we have policies in place that our global teams can apply uniformly and easily when reviewing content. As a result, our policies can sometimes be more blunt than we would like, and restrict content shared for legitimate purposes. We encourage people to share Celeste Liddle's speech on Facebook by simply removing the image before posting it."
Originally posted to the Trust & Safety Foundation website.

Read more here

---
posted at: 12:00am on 25-Nov-2021
path: /Policy | permalink | edit (requires password)
0 comments, click here to add the first
---
---
The Next 'Elder Scrolls' Game Will Be A PC, Xbox Exclusive

Furnished content.


Almost exactly a year ago, Microsoft acquired Zenimax Media, a parent company for several video game publishers, including Bethesda. When that occurred, some sizable percentage of the gaming community asked the immediate and obvious question: does this mean games from Bethesda and others would be Microsoft exclusives? Xbox chief Phil Spencer was the first to weigh in on the question by giving a total non-answer.
"I don't want to be flip about that," he added. "This deal was not done to take games away from another player base like that. Nowhere in the documentation that we put together was: 'How do we keep other players from playing these games?' We want more people to be able to play games, not fewer people to be able to go play games. But I'll also say in the model—I'm just answering directly the question that you had—when I think about where people are going to be playing and the number of devices that we had, and we have xCloud and PC and Game Pass and our console base, I don't have to go ship those games on any other platform other than the platforms that we support in order to kind of make the deal work for us. Whatever that means."
Whatever that means, indeed. On the one hand, yes, Microsoft had clearly thought about delivering new games to Microsoft-centric platforms... but none of this was done to keep other players from playing these games. To anyone paying attention, that sounded like exclusives wouldn't be a thing. Todd Howard of Bethesda made many of the same noises.But then came Xbox CFO Tim Stuart, who's messaging was a bit less vague but a lot more concerning.
Speaking at the Jeffries Interactive Entertainment Virtual Conference last Friday (as transcribed by Seeking Alpha), Stuart said directly that "in the long run... we don't have intentions of just pulling all of Bethesda content out of Sony or Nintendo or otherwise. But what we want is we want that content, in the long run, to be either first or better or best or pick your differentiated experience, on our platforms.""That's not a point about being exclusive," Stuart continued. "That's not a point about... adjusting timing or content or road map. But if you think about something like Game Pass, if it shows up best in Game Pass, that's what we want to see, and we want to drive our Game Pass subscriber base through that Bethesda pipeline."
Still vague, but less so. So, no Bethesda exclusives, but perhaps timed exclusives, timed releases, or content differences on Microsoft platforms. Maybe. Kinda? It's all very confusing.Except no it isn't and it turns out everyone was simply lying. Because Elder Scrolls VI, a Bethesda title, was just announced as a PC and Xbox exclusive after all. And it's Phil Spencer who is back to drop that bad news.
This week, Microsoft put probably the final nail in that conversational coffin, with Xbox chief Phil Spencer confirming in an interview with British GQ magazine that the upcoming Elder Scrolls VI will be available only on Xbox consoles and the PC.In a quote that doesn't seem likely to soothe many PlayStation owners, Spencer said the exclusivity is "not about punishing any other platform, like I fundamentally believe all of the platforms can continue to grow." Instead, Spencer was focused on "be[ing] able to bring the full complete package of what we have" with the company's games, meaning integration with Xbox Live, Game Pass, Xbox Cloud Gaming, etc. "And that would be true when I think about Elder Scrolls VI," he added. "That would be true when I think about any of our franchises."
Now that clears multiple things up. First and foremost, that Microsoft and/or Bethesda simply lied to the public after the acquisition. And, secondly, that in fact at least some Bethesda titles will in fact be Microsoft exclusives! It's hard to know for sure, but all those previous statements sure read like cowardice to me. And I will damned well say that Tim Stuart should be very pissed off at how this all makes him specifically look. "We're not looking to pull Bethesda games out of Sony or Nintendo" some how morphed into the exact opposite.And so it goes. We have a major gaming hardware manufacturer now buying up a game studio that released its most famous titles on the Sony PlayStation in a way that sure looks like it is purposefully trying to pull those PlayStation owners over into buying Microsoft hardware. I sure hope this was all worth it to those that made money from the acquisition at Bethesda, because this isn't going to be good for that studio's reputation with its most dedicated fans.

Read more here

---
posted at: 12:00am on 25-Nov-2021
path: /Policy | permalink | edit (requires password)
0 comments, click here to add the first
---
---
NSO Made Millions Selling Phone Hacking Tools To The Princes And Kings Of The United Arab Emirates

Furnished content.


NSO Group can't get a break. Too bad. It really doesn't deserve one. The inability of the Israeli exploit purveyor to escape this endlessly negative news cycle is entirely its own fault. And each passing day seems to uncover something new and nasty about the tech company, which has built its business by seemingly selling to whoever wants to buy, no matter how morally repugnant.The company's malware has been deployed by a variety of repeat human rights offenders to target journalists, critics, dissidents, religious leaders, opposition parties, and the occasional heads of state of their allies. To its own critics, NSO has issued contradictions: it is not responsible for how its customers use its products and that it does everything it can to prevent misuse of its products. The contradiction is baked in: NSO says it pulls access for misuse while claiming it has no "visibility" into its customers' activities.It also says it does not sell its powerful malware to private entities. But the fine line between public and private entities is never finer than in the United Arab Emirates, where the allied rulers of the area are also private citizens -- kings and princes with access to a whole lot of wealth and a whole lot of power.A prince can claim to be a government official and still behave like a private citizen. Take Sheikh Mohammed bin Rashid al-Maktoum of Dubai. He's the king of Dubai. He's also in the middle of an extremely messy, somewhat public divorce from Princess Haya bint al-Hussein. His access to NSO's most popular phone exploit (Pegasus) allowed him to hack phones belonging to his ex, along with phones belonging to her legal reps.But he's not the only UAE figurehead with NSO contracts. Israeli news agency Haaretz reports NSO has sold to other kings and princes who control parts of UAE: men who have plenty of private business that could benefit from a bit of phone hackery using tools obtained under the auspices of Official Government Business.
The Israeli cyber firm NSO sold its Pegasus mobile-phone hacking software to two different leaders of the United Arab Emirates – Abu Dhabi ruler Mohammed Bin Zayed and Dubai ruler Sheikh Mohammed Bin Rashid al-Makhtoum.TheMarker has learned that the price each of these clients paid in dollars is a seven- to eight-figure number.
It's not that UAE doesn't have national security and law enforcement agencies that would make better homes for phone hacking tools. (I mean comparatively…) The UAE has a federal police force and a joint national security agency that's supposed to handle the sorts of things (serious crime, terrorist activity) NSO swears up and down its customers are using its exploits to combat.So, why sell the princes and kings, who have few obligations to the people they rule over… you know, since they're rulers rather than elected officials? Apparently, the answer is because they have millions to spend on phone hacking tools and a company willing to exchange goods and services for money while pretending to hold its nose, cover its eyes and ears, and act all defensive when people ask the why in the almighty fuck are they selling exploits to the United Arab Emirates, much less its literal ruling class?NSO says publicly (and a lot more frequently in recent months) that it takes a hard line on the abuse of its products to violate human rights. But it says that after years of selling to rulers with long histories of extremely severe human rights violations. Both things can't be true. And a cursory Google search would give NSO all the due diligence it needs to refuse to sell to rulers (and government agencies) located in places like Dubai and Abu Dhabi. (Not to mention others with the same cavalier attitude towards life and liberty.)Recent revelations are forcing NSO to put its money where its mouth is. With every new report of violations and use by human rights violators, the company is now obligated to yank access and cancel contracts. I cannot imagine how uncomfortable it will be for the company to approach rulers who preside over areas where executions and disappearances of critics are commonplace. But suck it up, NSO. The best way to avoid having to tell brutal rulers their business is no longer welcome is to never welcome it in the first place.Worse, the country NSO calls home may be partly to blame.
In some cases, including the sale of two systems to two separate rulers in the UAE, the Pegasus system was only sold following heavy pressure from the Israeli government, as part of the diplomatic warming between Israel and the UAE. Yet the system's irregular use embarrassed NSO and caused the third bout of bad publicity the company has sustained since being blacklisted by the U.S. last week.
So, if the Israeli government feels any complicity in the current state of NSO affairs, it probably should send a couple of diplomats along to ensure the revocation of hacking power by NSO not only actually happens, but happens without part of the NSO sales force being disappeared for having the audacity to tell these half-patriarchy/half-oligarchy rulers to take their business elsewhere.

Read more here

---
posted at: 12:00am on 24-Nov-2021
path: /Policy | permalink | edit (requires password)
0 comments, click here to add the first
---
---
BookTok Shows How Fans Can Power Sales; Imagine What Could Be Done Without Copyright Anxiety

Furnished content.


A little while back, the Guardian covered the rising literary power of BookTok – short videos on TikTok devoted to the pleasures and pains of reading. As well as plenty of background information about the BookTok phenomenon, it has the following perceptive comment from Kat McKenna, a marketing and brand consultant specializing in children's and young adult books:
"These 'snapshot' visual trailers are making books cinematic in a way that publishers have been trying to do with marketing book trailers for a really long time. But the way TikTok users are creating imagery inspired by what they are reading is so simple, and so clever. It's that thing of bringing the pages to life, showing what you get from a book beyond words."
Attracting new – and especially new young – readers is something that publishers have long been striving for. And now, free of charge, BookTok creators are doing this for them, driving huge sales in many cases, as the Guardian explained:
Adam Silvera's 2017 novel They Both Die at the End is one of the books to have benefited from the BookTok effect. Users recently started filming themselves before and after reading the book, sobbing as they reached the finish line. In March, it shot to the top of the teen fiction charts, selling more than 4,000 copies a week. The book has sold more than 200,000 copies in the UK, with well over half of those coming belatedly in 2021, after thousands of posts about it (#adamsilvera has been viewed 10.8m times).
BookTok is a wonderful demonstration of the power of user-generated content. Because it is made by ordinary people for ordinary people, it speaks directly in a way that no slick marketing campaign can hope to match. But inevitably, hanging over all such exciting experiments with the digital medium there will be "copyright anxiety" – a fear that during your explorations you might cross some invisible line that means you are breaking the law.Think how many more sales of books, music, art, and films could be driven by new kinds of BookTok, appearing on multiple platforms, if only copyright allowed this kind of material to be used without the risk of legal threats, or of accounts being blocked. Ironically, it turns out that companies demanding stringent enforcement of copyright's unreasonable rules are ultimately harming themselves.Follow me @glynmoody on Twitter, Diaspora, or Mastodon.Originally posted to the Walled Culture blog.

Read more here

---
posted at: 12:00am on 24-Nov-2021
path: /Policy | permalink | edit (requires password)
0 comments, click here to add the first
---
---
Rock Band Doomscroll Has Trademark App Opposed By id Software

Furnished content.


id Software is not a complete stranger to silly IP enforcement actions. Between trying to own concepts that are un-ownable and occasionally trying to throw its legal muscle around to bully others into not using common words in their own video game titles, the company has proven that it is perfectly capable of playing the IP bully. But at least in those specific instances, if you squint at them, they kinda sorta seem like industry-related, almost understandable IP disputes.When it comes to how id Software enforces its venerated Doom trademarks, however, that is not the case. The company has a history of opposing and/or sending C&Ds to all kinds of barely related or unrelated commercial entities for trying to register anything that has to do with the word "doom": podcasts, festivals, and entertainment properties. And now, it appears, thrash metal bands too.Dustin Mitchell, like many of us in recent years, came across the term "doomscrolling" and decided that "Doomscroll" would be a cool name for his next metal band. After having the idea, he decided to apply for a trademark on the name for musical acts. And then came the opposition from id Software.
In October, Mitchell was noodling around on his guitar before bed when he decided to check his email one last time. A message from a lawyer appeared in his inbox. "Dear Mr. Mitchell," it read. "My law firm represents Id Software LLC which owns the video game DOOM and related registered trademarks." That day, October 13, it continued, was the deadline for Id Software LLC, or anyone else, to oppose his trademark application to register "doomscroll." The lawyer asked Mitchell to agree to extend the deadline. That way, Mitchell and the Doom developer could find time to reach a resolution before any legal action went down.Mitchell immediately felt funny; even a little sour. He was 10 in 1993, when Doom took the gaming world by storm, empowering edgelord gamers to head-pop demons with a bevy of firearms against the background of fiery hell. He had played Doom and Doom 2 back in the day, both of which he describes as "awesome," and had listened to the metal-inspired soundtrack for 2020's Doom Eternal, which he describes as "not bad." Now Mitchell found himself in an unexpected standoff with its developer. He loved those games as a kid, he says, but "they're trying to take something away from me that is completely unrelated to them."
Unrelated in every way. No matter what soundtracks id Software has produced for Doom titles, unless it registered its mark for the music space, that's entirely besides the point. And even if it did register its mark for musical acts or productions, that still probably doesn't make this a valid opposition. "Doomscroll" is not in any way a reference to the video game series. Instead, it's become a common slang term for how everyday folk use social media. They're not related. Also, the words are not the same and I'm finding it very hard to believe that the metal-thrashing public would somehow be confused into thinking that id Software is somehow involved.And yet id Software is simply making trouble for a musician because it can.
The company owns several trademarks around the word "doom" and video games; in the last month, the company has also filed oppositions to trademarks for "ODoom" and "Doomlings." Prior to that, Id Software filed oppositions to entertainment properties the Maryland Doom Fest, Garden of Doom, and Doomsday Happy Hour. JB, the guy behind the Maryland Doom Fest, says he didn't pursue the trademark after Id's initial opposition. It would have been too expensive, he guesses. Jeff, who tried to trademark Garden of Doom, his podcast, says he came to an agreement with the lawyers representing Id Software; he says he just can't make a movie or video game called Garden of Doom.Right now, the fate of Doomscroll is in the hands of Id Software and the Patent Office. The Trademark Trial and Appeal Board is processing the Doom developer's opposition. A hefty trial schedule was sent out mid-October, which stretches deep into 2023. It may not be that Id Software even wants the Doomscroll trademark; it might just not want Mitchell to form a progressive thrash metal band that, maybe, someone will confuse with the storied game series.
Except that's not going to happen. Either Mitchell, who works at Amazon during the day, is going to fight a likely long and arduous process at the TTAB or, more likely, is going to realize that such a fight isn't worth the personal cost it would take. And, therefore, id Software's bullying will work as likely intended, to simply make a smaller entity give up the fight.Which is why, as we so often say, trademark bullying works. Which sucks.

Read more here

---
posted at: 12:00am on 23-Nov-2021
path: /Policy | permalink | edit (requires password)
0 comments, click here to add the first
---
---
NYPD Continues To Screw Over Its Oversight By Denying Access To Bodycam Footage

Furnished content.


The NYPD's war on its oversight continues. The secretive law enforcement agency has spent years fighting accountability and transparency, making up its own rules and engaging in openly hostile actions against public records requesters, city officials, internal oversight, and the somewhat-independent CCRB (Civilian Complaint Review Board). Journalists say the NYPD is worse than the CIA and FBI when it comes to records requests. The FBI and CIA say it's worse than a rogue state when it comes to respecting rights.The NYPD probably doesn't wonder why it houses bad cops. In fact, it probably doesn't not even consider the worst of its ranks to actually be "bad" cops. Making things worse on the accountability side, the NYPD answers to two very powerful law enforcement unions, which makes it all but impossible for the department to punish bad cops, even if it wanted to. And while it's subject to public oversight via the CCRB, it has the power to override the board's decisions to ensure cops engaged in misconduct aren't punished too harshly for violating rights and destroying the public's trust.The NYPD began wearing body cameras in 2017 as part of comprehensive reforms put in place by consent decrees issued by federal courts presiding over civil rights lawsuits over the NYPD's surveillance of Muslims and its minority-targeting "stop and frisk" program.But body cameras continue to be mostly useful to prosecutors and of negligible value to the general public that was supposed to benefit from this new accountability tool. As ProPublica reports, even the civilian oversight board can't get the NYPD to hand over footage crucial to investigations of misconduct.
In some instances, the NYPD has told CCRB investigators no footage of an incident exists, only for the CCRB to later learn that it does. For example, during one investigation of an incident for which the NYPD said there was no footage, an officer later told investigators that she had her camera on.Other times, the NYPD has acknowledged footage exists but refused to turn it over, citing privacy issues. In one case, an officer slammed a young man into the pavement, sending him to the hospital with a brain bleed. Seven body cameras worn by officers captured parts of the incident. But the NYPD withheld almost all the footage from CCRB investigators, on the grounds that a minor's face could be seen in some of it.
This stonewalling is detailed in the NYPD Inspector General's latest report [PDF], which finds yet again that the NYPD has zero interest in holding its officers accountable. The NYPD is supposed to be subject to its oversight, but the reality is the oversight is subject to the NYPD.
The agency must rely on NYPD to produce BWC footage that is responsive to a request, making the progress of investigations dependent on NYPD's capacity and discretion. As mentioned above, and discussed further below, capacity and manpower issues at NYPD have caused extensive delay in the past, and easily could again. But the problems are also substantive. For example, an NYPD searcher may consider certain tags to be not relevant or responsive even if the requesting CCRB investigator would have disagreed. This is problematic since only the investigator has complete knowledge of the investigation, and therefore is best suited to know what may be relevant. In such a case, not only might relevant BWC footage be withheld, but the CCRB investigator would never even know that such footage existed in the first place.
Even when the CCRB obtains footage, it could be redacted into abstraction by NYPD liaisons, who everyone has to assume are acting in good faith, even when it appears apparent they aren't.
When only NYPD has seen the unredacted footage, the redaction analysis, legal or otherwise, is impaired because NYPD has sole discretion regarding handling of the footage, but incomplete information as to the facts of the investigation and its procedural posture. This is especially problematic when the grounds asserted by NYPD for redaction are disputed or otherwise in doubt. Given the information disparities, the requesting investigative agency may find it difficult to effectively challenge the redactions, which can produce inaccurate or unnecessary redactions, cause additional delay, or force the requesting agency to make disclosures that may infringe on the independence or confidentiality of its investigations.
And, instead of things improving as time goes on, the NYPD's cooperation with its oversight appears to be getting worse.
CCRB reported that in the second quarter of 2019, 99 percent of BWC video requests remained open for 20 or more business days, or longer than one month. From the beginning of 2018 through the second Quarter of 2019, the percentage of footage returned redacted grew from six to 63 percent. CCRB also reports that there were occasions in which it was not notified that video had been redacted, nor was it provided an explanation for such redactions.
Since the NYPD retains control of all body worn camera footage, it can claim no relevant footage exists, even when it does. And there's no way for the CCRB to challenge this claim unless it comes up with evidence elsewhere that points to the existence of footage the NYPD claims is nonexistent.
Moreover, current (pre-MOU-implementation) procedures have resulted in a number of "false negative" returns. False negatives are defined as instances in which NYPD reports there is no relevant footage for a particular search, yet CCRB later learns that a pertinent video does exist. CCRB reports learning about false negatives through other police documents, during interviews, or via footage provided to the media, and attributes these false negatives in part to potential incompleteness of NYPD search criteria, incomplete tagging of videos in the system, as well as lack of geotagging of footage. Due to the inability to conduct its own searches, CCRB cannot be certain how many negative search results are accurate.
The solution is -- as the IG suggests -- that CCRB be given direct access to body camera footage. Quite obviously, the NYPD will never agree to this. And, since it runs its footage through Evidence.com -- Axon's proprietary portal -- the NYPD will be able to stonewall future requests by pointing to the fine print in Axon's contract or simply refusing to provide CCRB with access licenses.Unless the city is willing to give the CCRB some teeth, it will continue to be nothing more than the illusion of oversight. The NYPD has to answer to the public, and it has shown it's unwilling to do that on any level. New York legislators need to be willing to stare down the blue-uniformed 800-lb gorilla in its midst. If it can't, the NYPD will continue to be as awful as it has been for decades.

Read more here

---
posted at: 12:00am on 23-Nov-2021
path: /Policy | permalink | edit (requires password)
0 comments, click here to add the first
---
---
This Week In Techdirt History: November 14th - 20th

Furnished content.


Five Years AgoThis week in 2016, we were dealing with the fallout of Trump's election. It was apparent that the First Amendment was under attack given things like Trump's constant whining about the New York Times, we spotted some big copyright problems with Trump's transition website, the incoming administration was preparing to gut the FCC's reforms, and the TTP was dead (for the wrong reasons) but we feared what would come next. At the same time, the role of fake news and fact checking became a prominent subject as people tried to figure out what happened.Ten Years AgoThis week in 2011, it's no surprise that the single biggest subject was SOPA. The House Judiciary Committee was holding hearings that were stacked five-to-one in favor of censoring the internet (though they insistently denied this was the case) — and they were predictably a lovefest for the bill. We featured pieces on how SOPA would be bad for filmmakers, online music services, VPNs and other important security and privacy tools, video games, investment in innovation, the health of Americans, and even the websites of Canadians. Opposition to the bill started lining up: major internet companies, lawyers and law professors, hackers, the ACLU, consumer rights groups, human rights groups, and all kinds of other people — not to mention general public opinion. But the fight was far from over...Fifteen Years AgoThis week in 2006, we took a look at the intense hatred of the RIAA for the Consumer Electronics Association which was aptly opposing their propaganda, one defendant in a RIAA lawsuit was hoping to be covered by the settlement with Kazaa, and Larry Lessig was challenging the constitutionality of opt-out copyright. The MPAA was suing a firm for loading legally-owned DVDs onto iPods, while Universal Music was going after MySpace. There was still a lot of bandwagon-jumping from companies when it came to social media features and video sharing platforms, while we were concerned about YouTube's trigger-happy lawyers going after third-party tools. Also, we saw an important Section 230 ruling in a lawsuit against Craigslist.

Read more here

---
posted at: 12:00am on 21-Nov-2021
path: /Policy | permalink | edit (requires password)
0 comments, click here to add the first
---
---
Minneapolis Man Acquitted Of Charges After Mistakenly Shooting At Cops Sues Officers For Violating His Rights

Furnished content.


It's not often a citizen shoots at a cop and lives to tell about it. It's even rarer when they walk away from criminal charges. When it's considered "assault" to be anywhere in the general location of an angry cop, actual shots fired tend to be greeted with severe charges. Acquittals are unicorns in the court system, which largely tends to believe people who shoot at cops always have zero justification for their actions.One black Minnesota resident has bucked the odds. Jaleel Stallings was arrested after he fired his gun three times at Minneapolis police officers during protests following the murder of George Floyd by Officer Derek Chauvin. Without further facts, one would assume Stallings was part of the problem, a violent protester willing to kill or injure police officers.But the facts are in. And they are ugly. Stalling, represented by Eric Rice, was able to secure an acquittal thanks to some extremely damning body camera footage recorded by the officers he shot at. The footage was captured by officers in an unmarked van that were driving into areas "enforcing" curfew by shooting rubber bullets at random people on the street from the moving vehicle. That recording can be viewed here.Deena Winter has an amazing write up of the recording's contents at Minnesota Reformer. It shows cops aggressively targeting people doing nothing more than violating a curfew order. The officers in the unmarked van trolled Lake Street, looking for victims to absorb their violent policing, apparently in retaliation for having to endure ongoing protests triggered by other violent actions by other violent cops.Here's just a taste of what the recording contains:
Before the white, unmarked cargo van of the Minneapolis Police Department drove down Lake Street, an officer gave Sgt. Andrew Bittell his orders: "Drive down Lake Street. You see a group, call it out. OK great! F*** 'em up, gas 'em, f*** 'em up."Bittell turned to his SWAT unit in the van and said, "Alright, we're rolling down Lake Street. The first f***ers we see, we're just hammering 'em with 40s," according to body camera footage described in court documents. He was referring to "less lethal" plastic projectiles sometimes called rubber bullets or 40mm launchers or rounds.
The SWAT team headed down Lake Street, trying to lure Minneapolis residents closer to the van so their shots could do more damage. Sgt. Bittell and his supervisor urged each other on, cheering on successful shots and expressing their disappointment when shots failed to connect. During this shooting spree, the SWAT team opened fire on a gas station owner and his friends who were helping protect the business from looters. They also shot a Vice News reporter who had his hands up and was shouting "Press" as the officers opened fire.Eventually, the officers worked their (violent) way to Jaleel Stallings, who understandably thought he was being shot by violent non-cops:
About an hour later, three blocks to the west, they opened the sliding door of the van and began firing plastic rounds at people in a parking lot.They hit Jaleel K. Stallings, 29, a St. Paul truck driver, who says he didn't know they were cops because they were inside an unmarked white cargo van with the police lights off. He thought they were real bullets. And, he says he was mindful of warnings earlier that day from no less than Gov. Tim Walz that white supremacists were roaming the city looking for trouble.
Just as understandably, Stallings, a military veteran, returned fire with his fully legal pistol. He fired low towards the front of the van and dropped to the ground behind his truck. Almost immediately after firing, Stallings realized police officers were in the van. This realization was driven home by multiple officers swarming the man -- who was prone, face down on the ground with his pistol out of his reach, a move he made voluntarily when he realized the unmarked van was operated by the Minneapolis PD.None of this mattered to the SWAT team, which greeted mistaken violence with deliberate violence. This was the end result of that violence:
Court documents describe bodycam footage that show he dropped his gun on the ground and lay face down, with his hands to the side above his head, as though he was surrendering.He didn't move for 20 seconds as the officers approached."You f***ing piece of shit!" Stetson yelled, and began kicking and punching Stallings in the head and neck, according to court documents.Stallings didn't move. He was trying to surrender and de-escalate the situation, he said in an interview.Bittell began kneeing and punching Stallings in the stomach, chest and back. The beating went on for about 30 seconds — with Bittell and Stetson punching and kicking Stallings in the head, neck, stomach, chest and back.Midway through the beating, Stetson told Stallings to put his arms behind his back, and after handcuffing him, Bittell sat him up and kicked him in the ribs as Stetson continued hitting him in the head.
In summation, from the Minneapolis Star Tribune report:
The beating left Stallings with several injuries, the lawsuit said: a fractured eye socket, bruising, trauma, paranoia and anxiety. He had also been shot in the chest with a marking round, which resulted in labored breathing, the suit said.
This was the other aftermath:
Following the May 30 incident, Stallings was charged with second-degree attempted murder, first-degree assault, second-degree assault and second-degree riot, among other counts.
That's how the state responded to provoked violence triggered by officers' unprovoked violence. Prosecutors offered him a plea deal that would have netted him a 13-year prison term but he fought the charges. Prosecutors kept trying to punish him for reacting to the PD's (unmarked) violent actions but the jury didn't find the cops sympathetic. They likely didn't find them believable either.Back to Deena Wilson's coverage of this case, which also includes a detailed look at the contradictory testimony (you know… LIES) offered by SWAT team members, who had to do some hasty revisions on their sworn statements once Stallings' lawyer obtained body cam footage.
The complaint said officers "deployed one 40-mm round at Stallings" even though officers fired two rounds before Stallings returned fire.Stallings "quickly ran away" and was handcuffed "after a struggle," according to a press release issued by Hennepin County Attorney Mike Freeman, who said Stallings was charged for "shooting at police officers amidst riots and protests" and "firing multiple shots at SWAT officers during riots.""None of the officers, nor Stallings, were injured," the release said, even though Stallings' bruised, scraped face on his mugshot clearly indicates otherwise, and he was taken to a hospital after his arrest.[...]Stetson acknowledged he never told the investigating officers he shot Stallings, or that he called him a "f***ing piece of sh**" and kicked him in the head four times."He had just shot at us; we needed to have full control over him before we do any sort of interview," he testified.Asked why he continued to beat Stallings even after both his hands were behind his back, Stetson said Stallings wasn't complying with him."Again, emotions were high, I just shot — got shot at. I thought I was going to die."
The testimony may have contained even more "contradictions" (it's pronounced "LIES") but the Minneapolis PD unanimously decided to stop creating incriminating evidence against itself.
About nine minutes after the shooting, the unit was ordered to turn off its body cameras.
Now, the Minneapolis PD is being sued for rights violations. The filing of this lawsuit [PDF] against these officers immediately followed Stallings' acquittal. If you think anyone covering this is giving you an overwrought depiction of these officers, their actions, and their attitudes, keep in mind these depictions contain direct quotes from police recordings… quotes like these (from Stallings' lawsuit):
After protesters moved away, Sgt. Bittell instructed officers to "wait" and "draw [the protesters] in." He wanted protesters to come closer to the line of officers so that officers could shoot the protesters with 40mm rounds.[...]Officer Stetson fired a 40mm round and struck a distant civilian. Officers Stetson yelled "gotcha" at the civilian that he had struck. Other officers laughed and congratulated Officer Stetson. Officer Dauble gave Officer Stetson a fist bump.[...]Lt. Mercil mocked journalists who had been covering the protests. [...] Lt. Mercil expressed encouragement and approval to Officer Osbeck regarding improper use of force toward journalists and others.[...]Sgt. Bittell met Unit 1281 officers by their van. Sgt. Bittell told his team about their mission: "We're rolling down Lake St. The first f***ers we see, we're just handling them with 40[mm rounds]." Sgt. Bittell asked his team if that was a "good copy." Unit 1281 officers responded with laughter and enthusiasm.[...]A Unit 1281 officer joked about "hunting" civilians that evening.[...]The officer complained that civilians were "p*****s" and explained that "[officers] get within thirty feet of [civilians] and they run." Sgt. Bittell agreed and responded, "Exactly, you got to hit them with the 40[mm rounds]."
Blessed are the peacemakers, said Jesus. These officers aren't getting free pass to the better parts of the Kingdom of Heaven, however. These officers weren't trying to keep the peace. They were out joyriding, attempting to inflict pain in retribution for four nights of protests and looting. These officers willfully forgot what triggered the protests and violence, and decided it was their turn to inflict misery, forgetting that the constant infliction of misery over decades led to the flashpoint that made them (very briefly) feel like the underdogs.While it's heartening to see Stallings acquitted by a jury of his peers, his lawsuit is far less likely to succeed. Even with all of their lies, the officers will likely be able to justify their actions with claims they feared for their safety -- a fear enhanced by four straight nights of often violent protests. What they may not be able to explain away so easily is their decision to continue beating an unarmed man who threw away his weapon and immediately surrendered to officers -- something captured by a nearby CCTV camera. The arrest may have probable cause backing it but the violence preceding the arrest isn't so easily explained.And, so far, the officers involved in this rolling shooting gallery have yet to be disciplined by the Minneapolis PD, which means the department implicitly approves of officers using the streets of the city as a shooting gallery, especially if it allows officers to vent a little frustration and anger at the public's unwillingness to ignore yet another murder of an unarmed black man by white police officers.

Read more here

---
posted at: 12:00am on 20-Nov-2021
path: /Policy | permalink | edit (requires password)
0 comments, click here to add the first
---
---
Biden Administration Intervenes In Donald Trump's Silly Lawsuit Against Twitter To Defend Section 230

Furnished content.


As you'll recall, a few months ago, former President Donald Trump sued Facebook, Twitter, and YouTube claiming that his own government violated the 1st Amendment... because those three private companies kicked him off their services for violating their policies. Yes, the premise of the lawsuit is that while he was president, the actions of three private companies somehow proved that the government (which he ran) was violating his rights. The lawsuits are nonsense and they have not gone well for Trump at all. Part of the (very) ridiculous argument is that Section 230 is unconstitutional.The lawsuit against Twitter was recently transferred from Florida (where Trump filed it) to the Northern District of California (where Twitter wanted it), and now the Justice Department has said it will be entering the case specifically to defend the constitutionality of Section 230.
The United States is entitled to intervene in this action under the FederalRules of Civil Procedure and by statute. Rule 5.1(c) permits the Attorney Generalto intervene in an action where, as here, the constitutionality of a federal statute ischallenged. See Fed. R. Civ. P. 5.1(c). Rule 24 further permits a non-party tointervene when the non-party is given an unconditional right to intervene by afederal statute. Fed. R. Civ. P. 24(a)(1). The United States has an unconditionalstatutory right to intervene [i]n any action . . . wherein the constitutionality of anyAct of Congress affecting the public interest is drawn in question[.] 28 U.S.C. 2403(a). In such an action, the court . . . shall permit the United States to intervene. . . for argument on the question of constitutionality. Id. Here, Plaintiffs havedrawn in question the constitutionality of 47 U.S.C. § 230(c), and the UnitedStates has an unconditional right to intervene to defend the statute.
This is, of course, slightly interesting, because President Biden himself has called for "revoking" Section 230 and the DOJ has an unfortunate recent history of terrible ideas around Section 230. So, there was at least some fear that perhaps they wouldn't bother to defend the law.Still, the DOJ likely realizes what a horrible precedent such a case could present, even if it doesn't fully agree with the law, so it's good to see them step in and defend the law. That said, it's hard to believe that any judge would actually take the ridiculous claims in the lawsuit seriously.

Read more here

---
posted at: 12:00am on 20-Nov-2021
path: /Policy | permalink | edit (requires password)
0 comments, click here to add the first
---
---
Data Shows LA Sheriff's Department Is Stopping Tons Of Latino Bicyclists, Rarely Finding Anything Illegal

Furnished content.


Law enforcement doesn't just engage in pretextual stops of cars. Bicyclists are on the radar as well, especially if they happen to be minorities. That's according to data obtained by the Los Angeles Times, which shows the LA Sheriff's Department (which has buried the needle on the far end of "problematic" for years) is targeting bike riders with tactics that fall somewhere between pretextual stop and stop-and-frisk.
A Los Angeles Times investigation found deputies search 85% of bike riders they stop even though they often have no reason to suspect they'll find something illegal. Most bicyclists were held in the backseat of patrol cars while deputies rummaged through their belongings or checked for arrest warrants.The Times' analysis of more than 44,000 bike stops logged by the Sheriff's Department since 2017 found that 7 of every 10 stops involve Latino cyclists, and bike riders in poorer communities with large nonwhite populations are stopped and searched far more often than those in more affluent, whiter parts of the county.
Because they're not in vehicles, but rather on them, the stops are more analogous to Terry stops, which are supposed to be supported by reasonable suspicion. Bikes make that rights-skirting math even easier by introducing a set of obscure, rarely enforced traffic laws to use as pretexts for stops that often tend to end with a search of the rider and any belongings they have with them.Some cyclists interviewed by the Times said they had been stopped on multiple occasions. Most found the stops -- for harmless infractions like missing reflectors or riding on a sidewalk (bike lanes are still pretty much a luxury in most of the county) -- made them feel angry or humiliated. Many respondents also recognized the stops for what they were, no matter what was said by deputies performing stops: fishing expeditions targeting minority bike riders.Deputies seem to operate with the assumption that someone riding a bike by choice is a criminal.
Many bicyclists said they were asked if they were on probation or parole and if they had drugs or weapons. The Sheriff's Department data mirror their experiences. Deputies asked 93% of riders about their probation or parole status.
This low-level oppression has resulted in a sort of defeatism taking hold in those harassed by officers.
Some cyclists shrugged off the encounters as an inconvenience that comes with living in high-crime neighborhoods.
This is something cops argue in court, often successfully. But nowhere in the Bill of Rights does it say these rights don't need to be respected in areas that criminals frequent.The Sheriff's Department has defended the biased bike stop program as essential to fighting crime, claiming (unbelievably) that people using bikes for transportation are generally criminals.
Lt. Lorena Rodriguez, a department spokeswoman, said riding a bike allows criminals "to traverse a neighborhood unnoticed, faster and safer than on foot, and additionally makes it easier to avoid police contact. We are not conducting traffic stops of persons obviously engaged in the use of a bicycle for exercise or amusement."
But if cyclists are generally criminals, the Sheriff's Department sucks at sniffing out criminal activity. Deputies perform a lot of stops. But they don't do much actual crimefighting.
For all the stops and searches, deputies rarely catch criminals. During searches, they find illegal items just 8% of the time, The Times' analysis shows. Weapons were seized just 164 times — less than half a percent of all searches.
The Department's justification for stopping and searching so many bicyclists doesn't hold up. There's nothing about the end result that suggests targeting cyclists for minor violations is taking dangerous criminals off the street. All it's doing is allowing deputies to engage in fishing expeditions that overwhelmingly target a single demographic. It's far easier than stopping cars, and the county's bike laws help ensure there's always a reason to stop someone, even if issuing fix-it tickets is generally understood by deputies to be largely beside the point. It's an easy bake recipe for rights violations that will rarely be challenged in court, either by criminal defendants or plaintiffs in civil suits.

Read more here

---
posted at: 12:01am on 19-Nov-2021
path: /Policy | permalink | edit (requires password)
0 comments, click here to add the first
---
---
'GTA' Modding Group Doesn't Fold, Fights Back In Court Against Take-Two, Rockstar

Furnished content.


We've been talking a great deal about Take-Two Interactive and Rockstar Games lately as it relates to their aggressive actions on modding communities for the Grand Theft Auto series. This new war on modders really kicked off over the summer, with the companies looking to shut down a bunch of mods that mostly brought old GTA content into newer games for retro fans. Then came one modding group managing to reverse engineer the game to create its own version of the source code, which it posted on GitHub. Rockstar DMCA'd that project, but at least one modder managed to get GitHub to put it back up. That project was called "GTA RE3" and was supposed to be the basis to let other modders do all sorts of interesting things with the game from a modding standpoint, or to forklift the game onto platforms it wasn't designed for, say on a Nintendo console. Take-Two and Rockstar then cried "Piracy!" and filed a lawsuit.That's typically where the story would end. The modding group would hide or run away if they could, or they would settle the suit for fear of a long and protracted legal process. But that doesn't appear to be the case here, as the four men behind RE3 have responded to the suit, denying all accusations and asserting fair use. The response from the modder's attorneys is embedded below, but mostly consists of outright one-sentence denials or assertions that the claims in the suit aren't such that they have enough knowledge to affirm or deny them, and therefore deny them. But there are also some nuggets in there that tease out what the defense would be if this thing proceeds.
Right off the bat, the defendants assert that anything they did in connection with their GTA 3 and Vice City projects were actions protected by fair use under the Copyright Act. If any copying of copyright-protected material did occur, that was undertaken to allow for interoperability of software and fixing bugs present in the original titles.As a result, any alleged 'reverse engineering' of original code represents a transformative use of that content, i.e it added something new, with a further purpose or different character, and did not substitute for the original use of the work.
This is an interesting take. From what I've read on the project, you would typically need to have the source material, the original games, in order to make use of any of this code. That brings up the obvious question of whether there is any actual concern here of this reverse engineered code itself directly competing with the official games, particularly given that much of what this team did was done to patch bugs and apply fixes to games that Rockstar hasn't patched themselves for years and given how Take-Two has screwed around with how the public can even buy these games.
Another important fact highlighted in the answer to the complaint is that the defendants' modifications are useless in their own right. In fact, anyone who wished to make use of 're3' and 'reVC' could not do so without already possessing copies of GTA 3 and Vice City, games that Take-Two stopped making available for purchase on its online stores.This leads to the question of whether the alleged conduct of the defendants affected the market for those games and if so, in what way. According to the answer, the mods did not affect the market but to the extent they did, any shift would've been positive since people needed to purchase the games to use the mods.
Notably, Rockstar has taken a far different route when it has come to dealing with other mods that improve aspects of GTA games in the past. One example would be a modder who essentially fixed long-loading times in GTA Online, only to have Rockstar pay them for it. And yet with RE3, where the stated aim of the modders was similar, it's all DMCA takedowns and lawsuits. And that mod wasn't the only one, nor apparently the only "approved" of mod that required reverse engineering of the source code.
Take-Two has previously allowed third parties to develop mods of its software (including for GTA 3 and Vice City) without any adverse action in response. That's according to the answer which states that Take-Two (or its "subsidiaries or predecessors interest") have "showcased" mods and even released portions of its software to the Multi Theft Auto (MTA) mod project."These supported, encouraged, or allowed 'mod' projects, upon information and belief, required the reverse engineering of software just as Defendants are alleged to have undertaken. Upon information and belief, Defendants had an implied license to undertake any complained of actions or Plaintiff abandoned is copyright," the answer reads.
It's also notable that the response denies that any of this work was done within the United States. The response therefore questions why American copyright laws are being applied to activity that occurred outside of the country.Will any of this work? That's obviously a question for the courts and/or a jury trial, but it is worth noting that all of this is not occurring in a vacuum. Instead, Take-Two and Rockstar have had a hell of a couple of weeks of bad press due to a botched release of GTA Trilogy and the disruption of its game launcher that made many of its PC games unplayable. To be in the midst of all of that and then be fighting these modders who are simply trying to make the games people have bought, or will buy, more playable is one hell of a bad look.

Read more here

---
posted at: 12:01am on 19-Nov-2021
path: /Policy | permalink | edit (requires password)
0 comments, click here to add the first
---
---
Take-Two, Rockstar Continue DMCA Blitzing Mods And Save Games For GTA

Furnished content.


Usually when a company does something that results in a public backlash, that company will stop digging holes. Over the summer, we wrote about Rockstar Games and its parent company, Take-Two Interactive, starting a war on modding communities for the Grand Theft Auto series. After years of largely leaving the modding community alone, these companies suddenly started targeting mods that were chiefly designed to put content or locations for older GTA games into GTA5. While the public was left to speculate as to why Take-Two and Rockstar were doing this, the theory that perhaps it meant they were planning to release remastered versions of older games eventually turned out to be true when GTA Trilogy was announced. In other words, these companies were happy to reap all the benefits of an active modding community right up to the point where they thought they could make more money through a re-release, at which point the war began.And, as we also covered recently, the PC release for GTA Trilogy went roughly as horribly you can imagine. While the game was released and purchased by many, mere days afterwards Take-Two not only delisted those games from marketplaces, but also experienced "unscheduled maintenance" on Rockstar's game launcher, meaning owners of that game and several other Rockstar games couldn't play the games they'd bought. That eventually got corrected several days later, but it was a terrible look, especially when combined with how little information Rockstar provided the public as it was going on. Many paying customers were very, very angry.So, did Take-Two and Rockstar reverse course? Nope! Instead, it seems that the war on the modding community is only accelerating.
On November 11, according to the folks over at the GTA modding site LibertyCity, Take-Two contacted them and used DMCA strikes to remove three different GTA-related mods. The three removed mods are listed below:-GTA Advance PC Port Beta 2-The Lost and Damned Unlocked for GTA 4-GTA IV EFLC The Lost And Damned (65%)
So, what are those mods? Well, the first is a fan project to take the contents and storyline of GTA Advance, a Gameboy Advance game, and porting them into the GTA3 engine. So, again, a retro game port. The second is a simple mod that allows a player to play GTA4 as a different protagonist character from some DLC. Why Rockstar felt this mod is a threat is beyond me. And the third, GTA IV EFLC The Lost And Damned, is simply a save file for that DLC with 65% of the game completed. It's not a mod at all and so it is completely unclear why this would have been targeted for a DMCA takedown, unless Rockstar wants to argue that publishing a save file is somehow copyright infringement.But since it is happening and, just like like last time, Take-Two and Rockstar aren't bothering to communicate about any of this, it's all left to speculation.
Because of what happened last time, some are speculating that these takedowns are evidence that a GTA IV remaster might be coming sometime in the future. According to sources who have spoken to Kotaku in the past about Rockstar's future remasters, GTA IV as well as Red Dead Redemption remasters are possible. Though plans can and do change and with the recent backlash facing the GTA remasters, Rockstar might be more hesitant to greenlight future re-releases.Regardless of if these takedowns are evidence of a future GTA IV remaster or not, it still is a frustrating situation for modders and community devs who have spent decades improving, porting, and maintaining the classic GTA games, allowing fans to play them years after Rockstar had moved on. Kotaku spoke to some modders who seemed fed up with Rockstar and many more have moved on to other games from other companies, worried about the potential legal pitfalls for continuing to mod Grand Theft Auto titles.
And so the modding community for Rockstar games gets at least a little less vibrant. Maybe the company is fine with that, but they damned well shouldn't be. As we've discussed for years, modding communities are great for game companies. They keep old games fresh, keep up interest in older games, make old and new games more interesting and appealing by inputting new content, and basically work almost solely to provide free content to game companies as labors of love.Why Rockstar and Take-Two would want to bite this hand that very much feeds them is a mystery to me.

Read more here

---
posted at: 12:00am on 18-Nov-2021
path: /Policy | permalink | edit (requires password)
0 comments, click here to add the first
---
---
Content Moderation Case Study: Game Developer Deals With Sexual Content Generated By Users And Its Own AI (2021)

Furnished content.


Summary: Dealing with content moderation involving user generated content from humans is already quite tricky — but those challenges can reach a different level when artificial intelligence is generating content as well. While the cautionary tale of Microsoft's AI chatbot Tay may be well known, other developers are still grappling with the challenges of moderating AI-generated content.AI Dungeon wasn't the first online text game to leverage the power of artificial intelligence. For nearly as long as gaming has been around, attempts have been made to pair players with algorithmically-generated content to create unique experiences.AI Dungeon has proven incredibly popular with players, thanks to its use of powerful machine learning algorithms created by Open AI, the latest version of which substantially expands the input data and is capable of generating text that, in many cases, is indistinguishable from content created by humans.For its first few months of existence, AI Dungeon used an older version of Open AI's machine learning algorithm. It wasn't until Open AI granted access to the most powerful version of this software (Generative Pre-Trained Transformer 3 [GPT-3]) that content problems began to develop.As Tom Simonite reported for Wired, Open AI's moderation of AI Dungeon input and interaction uncovered some disturbing content being crafted by players as well as its own AI.
A new monitoring system revealed that some players were typing words that caused the game to generate stories depicting sexual encounters involving children. OpenAI asked Latitude to take immediate action. "Content moderation decisions are difficult in some cases, but not this one," OpenAI CEO Sam Altman said in a statement. "This is not the future for AI that any of us want."
While Latitude (AI Dungeons' developer) had limited moderation methods during its first few iterations, its new partnership with Open AI and the subsequent inappropriate content, made it impossible for Latitude to continue its limited moderation and allow this content to remain unmoderated. It was clear that the inappropriate content wasn't always a case of users feeding input to the AI to lead it towards generating sexually abusive content. Some users reported seeing the AI generate sexual content on its own without any prompts from players. What may have been originally limited to a few users specifically seeking to push the AI towards creating questionable content had expanded due to the AI's own behavior, which assumed all input sources were valid and usable when generating its own text.Company Considerations:
How can content created by a tool specifically designed to iteratively generate content be effectively moderated to limit the generation of impermissible or unwanted content?
What should companies do to stave off the inevitability that their powerful algorithms will be used (and abused) in unexpected (or expected) ways?
How should companies apply moderation standards to published content? How should these standards be applied to content that remains private and solely in the possession of the user?
How effective are blocklists when dealing with a program capable of generating an infinite amount of content in response to user interaction?
Issue Considerations:
What steps can be taken to ensure a powerful AI algorithm doesn't become weaponized by users seeking to generate abusive content?
Resolution: AI Dungeon's first response to Open AI's concerns was to implement a blocklist that would prevent users from nudging the AI towards generating questionable content, as well as prevent the AI from creating this content in response to user interactions.Unfortunately, this initial response generated a number of false positives and many users became angry once it was apparent that their private content was being subjected to keyword searches and read by moderators.AI Dungeon's creator made tweaks to filters in hopes of mitigating collateral damage. Finally, Latitude arrived at a solution that addressed over-blocking but still allowed it access to Open AI's algorithm. This is from the developer's latest update on AI Dungeon's moderation efforts, published in mid-August 2021:
We've agreed upon a new approach with OpenAI that will allow us to shift AI Dungeon's filtering to have fewer incorrect flags and allow users more freedom in their experience. The biggest change is that instead of being blocked from playing when input triggers OpenAI's filter, those requests will be handled by our own AI models. This will allow users to continue playing without broader filters that go beyond Latitude's content policies.
While the fix addressed the overblocking problem, it did create other issues for players, as AI Dungeon's developer acknowledged in the same post. Users who were shunted to AI Dungeon's AI would suffer lower performance due to slower processing. On the other hand, routing around Open AI's filtering system would allow AI Dungeon users more flexibility when crafting stories and limit false flags and account suspensions.Originally posted to the Trust & Safety Foundation website.

Read more here

---
posted at: 12:00am on 18-Nov-2021
path: /Policy | permalink | edit (requires password)
0 comments, click here to add the first
---
---
DEA Racks Up Two Forfeiture Losses In One Week, Returns $100,000 In Stolen Cash To Victims

Furnished content.


In the past week, the federal government has twice(!) been forced to return money it stole from travelers just because it could. In both cases, American citizens were trying to board domestic flights at US airports. And in both cases, despite it not being illegal to carry large amounts of cash on domestic flights, the government decided the cash had to have been illegally obtained, and moved forward with forfeiture proceedings.The first case involves 58-year-old Kermit Warren, a New Orleans native who was accosted by federal agents at the Columbus, Ohio airport. Warren had $30,000 on him which he had planned to use to buy a tow truck for his scrap metal business. Unfortunately, the sale fell through, forcing him to purchase a one-way flight back home.Warren's cash caught the eye of a TSA screener. Screeners are supposed to look for threats to transportation security (that's right in the agency name) and/or contraband. US currency is not contraband but it is definitely on the TSA's radar, thanks to the DEA's purported "anti-drug" efforts. The DEA actually pays screeners to search for cash. Screeners have responded by locating cash far more frequently than explosives or contraband.The TSA alerted the DEA. Agents showed up and questioned Warren. They didn't like his answers -- some of which were untruthful (he falsely claimed to be a retired cop). But it really wouldn't have mattered what Warren's answers were. The DEA wanted the cash and even sworn affidavits from multiple family members and business associates wouldn't have changed what happened next.The DEA brought in a drug dog as a seizure permission slip. The dog (completely unsurprisingly) "alerted" on the money, having "detected" the odor of drugs. Almost all cash in circulation has drug residue on it. That should not be considered probable cause, much less reasonable suspicion. Despite making vague allegations Warren was involved in the illicit drug trade, the DEA let him go. But it kept the money.Warren fought back, a move the government clearly didn't anticipate. It lost spectacularly.
[P]rosecutors eventually backed down after Warren's lawyers presented them with several pieces of exonerating evidence, including text messages with the owner of the truck and financial documents showing his income over the years.In addition to returning all of the seized money – $28,180 – prosecutors agreed to dismiss the case against him with prejudice, meaning they cannot go after the money at a later date.
However, it wasn't a total loss for the government. It managed to deter any future losses from this case by getting Warren to agree not to sue agents for violating his rights.
As part of the deal, Warren agreed not to pursue legal action against the government.
And, even though the government agreed to return his money, it still hasn't. Apparently it needs a few more weeks to find the money it took from him. On top of that, the government has no apology for stealing a citizen's cash and then sticking him with the burden of proof. All the government needs is an unproven allegation to take cash, which is completely the opposite of the way the judicial system is supposed to work.The second case involves the same elements: a US airport, a domestic flight, some cash, the TSA, the DEA, unsubstantiated claims about drug dealing, and the theft of tens of thousands of dollars from an innocent citizen.
On January 7, 2020, [New York filmmaker Keddins Etienne] was flying from John F. Kennedy International Airport to California, where he planned to work on two projects: a documentary about the impact of forest fires on cannabis producers in Mendocino County and a remake of Takeshi Kitano's 2000 film Brother, about a Japanese gangster who flees to Los Angeles after his boss is killed in a battle with another Yakuza clan. Etienne had lined up interviews for the documentary, and he had about $69,000, mostly in hundreds and fifties, to hire crew members, rent equipment, and cover other expenses.Because his work would take him to some "shady places," Etienne says, he stashed the money inside an old, broken Xbox that he put in his carry-on bag. "I didn't want anyone to suspect that I had any type of cash on me," he says. "I was hiding the money from the usual suspects, so to speak." Instead, the money was snatched by a DEA agent, Antonio LoGrande, who arrived at the Transportation Security Administration (TSA) checkpoint where Etienne was screened after Etienne told a TSA officer what was inside the Xbox.
Agent LoGrande then made some coy remarks ("You know what this looks like, right?") and then sent Etienne packing, albeit without the cash he had packed.Etienne fought back. He secured the representation of longtime TSA critic/current lawyer Jon Corbett, who started the process of recovering the stolen money. The government fought back as well, digging through Etienne's bank accounts, apparently in hopes of finding transactions to hang a "structuring" charge on, since it was unable to find anything linking the seized cash to illegal sources.The DEA also offered to give Etienne some of his money back if he would just walk away from the forfeiture after the feds took their 10% skim ($6,852) off the top. Etienne and Corbett rejected this offer, maintaining their original assertion that the government was entirely in the wrong. Shortly before the deadline to move forward with its forfeiture, the government decided to return all of Etienne's money to him -- eight months after it helped itself to his cash at an airport checkpoint.Unlike the Warren case, the government wasn't able to talk Etienne into not suing the government over this bullshit forfeiture. The government tried to escape from that, too, but -- for once -- the attempt to dodge a civil rights lawsuit failed. DEA Agent LoGrande argued he should be immunized from the suit by qualified immunity, but federal judge Frederic Block wasn't willing to entertain the government's specious rationalizing.
According to Corbett, Block "made it clear that he did not like the government's position at all" and "basically told the government that they really want to consider settling." Through mediation, the government agreed in August to pay Etienne an additional $15,000, a bit more than the $13,749 in "legal fees and costs" that the lawsuit said he "spent defending against the abusive process instituted against him."
With two failures in one week, you'd hope the government might be slightly deterred from seizing people's cash just because they tried to board a plane while carrying it. But it's likely this will have no effect at all. First off, the government is taking money that belongs to citizens and, at best, occasionally returning the same amount it seized. The percentage of cases that end with the government shelling out for legal fees is probably less than a rounding error. And even when the government is forced to pay for screwing over US citizens, it's US citizens who end up picking up the tab.At no point is the government playing with its own money, so without intercession from Congress or court precedent finding forfeitures completely unmoored from criminal charges unconstitutional, the TSA and DEA will engage in business as usual. And that "business" does nothing to make travelers more secure or curtail the buying and selling of illicit drugs.

Read more here

---
posted at: 12:00am on 17-Nov-2021
path: /Policy | permalink | edit (requires password)
0 comments, click here to add the first
---
---
Rockstar's GTA Retro Games Was Completely Broken And Support Was Ghosting Everyone

Furnished content.


You may recall that a couple of months ago we discussed Rockstar and Take2, the game studio and publisher behind the Grand Theft Auto series, taking down a fan-made GTA4 mod that aimed to put all of the cities from previous games in one massive map. While this was a labor of love by dedicated fans of the GTA series, it escaped nobody's attention that this action was taken on a mod started in 2014 just as Rockstar was about to release GTA Trilogy, consisting of remastered versions of GTA3, Vice City, and San Andreas. The very cities the mod looked to input into GTA4. In other words, the fan project was only shut down when the game companies decided to try to make money off this retro love themselves.So how's it going? Well, not too fucking great on the PC side considering that the PC version was pulled down basically everywhere.
Something has gone very, very wrong since yesterday's launch of GTA Trilogy on PC. As of last night, all mention of a PC version has been removed from Rockstar's own site, and the Rockstar Games Launcher app has gone completely offline. Anyone who bought the remastered collection before it vanished is currently unable to play.It has been at least 18 hours since the sudden disappearance of the PC's GTA Trilogy, and Kotaku can confirm that the Launcher is not working. Which means all Rockstar PC games, including Red Dead Redemption 2 and GTA Online, are currently impossible to play.
You read that right. The PC Rockstar Launcher, responsible for letting gamers play the games they bought, was borked. On Twitter, Rockstar's support had only been so transparent as to say that the launcher is down due to "maintenance". Unscheduled or unannounced maintenance, as it turns out. And maintenance that lasted several days. Now, you could get the launcher to work in offline mode... for those who know how to do that. But paying customers were left to figure it out for themselves because Rockstar's support only sent two tweets out during that downtime with barely any details.As of Monday, Rockstar finally got its launcher working again and the GTA Trilogy back to being available for purchase and play. But as to what caused all of this, Rockstar is as opaque as ever. Whether something related to the GTA Trilogy title is somehow related to all of this isn't entirely known......but it is the case that people recently bought those titles and couldn't play them. Bad communication from the company to the public is compounding, at least in this writer's head, with the effort it put into shutting down a fan-made work and labor of love that would have given GTA fans some retro thrills.And to make matters a bit stranger, Rockstar had previously delisted its PC version from all 3rd party marketplaces.
For whatever reasons, Rockstar chose to remove all versions of GTAs III, Vice City, and San Andreas from alternative PC stores—including Steam—ahead of this launch, meaning its bespoke software is now the only way to buy and play the games. Or indeed, the only way to not play it.
And so Rockstar customers were left to the tender mercies of a company that doesn't seem to feel like telling them what's going on. All while trying to prevent fan-made game mods from being a thing. Not a great look.

Read more here

---
posted at: 12:00am on 17-Nov-2021
path: /Policy | permalink | edit (requires password)
0 comments, click here to add the first
---
---
Does Copyright Give Companies The Right To Search Your Home And Computer?

Furnished content.


One reason why copyright has become so important in the digital age is that it applies to the software that many of us use routinely on our smartphones, tablets and computers. In order to run those programs, you must have a license of some kind (unless the software is in the public domain, which rarely applies to modern code). The need for a license is why we must agree to terms and conditions when we install new software. On Twitter, Alvar C.H. Freude noticed something interesting in the software licence agreement for Capture One: "world-class tools for editing, organizing and working with photos" according to the Danish company that makes it (found via Wolfie Christl). The license begins by warning:
if you do not agree to the terms of this license, you may not install or use the software but should promptly return the software to the place where you obtained it for a refund.
That's normal enough, and merely reflects the power of copyright holders to impose "take it or leave it" conditions on users. Less common is the following:
Capture One or a third-party designated by Capture One in its sole discretion has the right to verify your compliance with this License at any time upon request including without limitation to request information regarding your installation and/or use of the Software and/or to perform on-site investigations of your installation and use of the Software.
If you use Capture One, you must provide "without limitation access to your premises, IT systems on which the Software is installed", and "Capture One or an Auditor may decide in their sole discretion to apply software search tools in accordance with audits."That is, thanks to copyright, a company is perfectly able to demand the right to access a user's premises, the computer systems they use, and to run search tools on that system as part of an audit. Although this applies to business premises, there's no reason a software license could not demand the same right to access somebody's home. In fact, there are really no limits on what may be required. You're not obliged to agree to such terms, but most people do, often without even checking the details.The fact that such requirements are possible shows how far copyright has strayed from the claimed purpose of protecting creators and promoting creativity. Copyright has mutated into a monster because it was never designed to regulate activities, as it does with software, just static objects like books and drawings.Follow me @glynmoody on Twitter, Diaspora, or Mastodon.Originally published on the Walled Culture blog.

Read more here

---
posted at: 12:01am on 16-Nov-2021
path: /Policy | permalink | edit (requires password)
0 comments, click here to add the first
---
---
[UPDATED]: Myanmar's Military Junta Sentences American Journalist To Eleven Years In Prison

Furnished content.


[UPDATE]: Well, that was quick. Fenster has been released, which hopefully indicates Myanmar's unelected government is discovering it's a bad idea to pick fights with most of the rest of the world. However, I'm sure it will continue to brutalize its own citizens because those advocating for their rights on a local level won't have the leverage of the US State Department. Here's the statement by the US Secretary of State Antony Blinken celebrating Fenster's unexpected release:
We welcome the release of American journalist Daniel Fenster from prison in Burma, where he was wrongfully detained for almost six months. I commend Ambassador Tom Vajda and his team at U.S. Embassy Rangoon, Special Presidential Envoy for Hostage Affairs Roger Carstens, the expertise of Consular Affairs and the dedicated partners, including Governor Bill Richardson, who helped facilitate Danny's release.We are glad that Danny will soon be reunited with his family as we continue to call for the release of others who remain unjustly imprisoned in Burma.
[Original article continues below:]An American journalist is just one of many victims of a coup that overthrew Myanmar's actual elected government and replaced it with the country's military, which had claimed the election its favored party didn't win had been, in effect, stolen. No election irregularities were discovered, but that didn't matter much to the military, which had the might (but not the right) to seize power.Along with the new government came new rules. Many of those targeted opponents and critics of the unelected government. Plenty of those targeted were journalists. Newspapers that had been at least tolerated under the previous regime were now deemed illegal operations.One of those caught in the new government's net was American-born journalist Danny Fenster. Fenster wrote for a news outlet the coup perpetrators declared illegal shortly after they took power. Thumbing its nose at sanctions imposed on it by dozens of countries, the government hauled Fenster into its kangaroo court and decided the actual facts were too inconvenient to be given any credence by the prosecution.
Much of the prosecution's case appeared to hinge on his being employed by Myanmar Now, another online news site, that was ordered closed this year. But Fenster left his job at Myanmar Now in July last year, joining Frontier Myanmar the following month.Prosecution witnesses testified that they were informed by a letter from the Information Ministry that its records showed that Fenster continued to be employed this year by Myanmar Now.Both Myanmar Now and Frontier Myanmar issued public statements that Fenster had left the former publication last year, and his lawyer said defense testimony, as well as income tax receipts, established that he works for Frontier Myanmar.
The prosecution was going to get what it wanted. It threw everything it could at him and got all of it to stick.
The court found him guilty on Friday of spreading false or inflammatory information, contacting illegal organizations and violating visa regulations, lawyer Than Zaw Aung said.
Those charges alone will lock this journalist up for eleven years in a hard labor prison. But the newly non-elected government of Myanmar isn't through making its point to critics, journalists, dissidents, and members of opposition parties. The government wants to put Danny Fenster away for life.
Fenster, the managing editor of the online magazine Frontier Myanmar, is still facing additional terrorism and treason charges under which he could receive up to life in prison.
The US State Department has condemned this prosecution by Myanmar's military government. We'll see how much that condemnation will actually matter in the coming weeks.
The Burmese military regime's sentencing of U.S. journalist Danny Fenster is an unjust conviction of an innocent person. The United States condemns this decision. We are closely monitoring Danny's situation and will continue to work for his immediate release. We will do so until Danny returns home safely to his family.
That's where Fenster was headed when he was arrested -- at the airport, hoping to fly home and see his family. Now he's being used as a test case for the newly installed government's power. It's staring down most of the rest of the world at this point and waiting to see who will blink first.It's still dangerous everywhere for journalists, especially those who put their own lives and liberty at risk to provide reporting in areas where governments directly control press outlets and subject those not under its control to massive amounts of oppression.

Read more here

---
posted at: 12:01am on 16-Nov-2021
path: /Policy | permalink | edit (requires password)
0 comments, click here to add the first
---
---
This Week In Techdirt History: November 7th - 13th

Furnished content.


Five Years AgoThis week in 2016, well... perhaps you remember what happened? On Monday we were criticizing Trump's hypocrisy on the First Amendment and James Comey's sudden reversal of his equally sudden renewal of the Clinton email investigation — plus covering other stuff like the illegal bulk data collection by Canada's spy agency and the absolutely stupid legal threats over podcast apps by Canada's public broadcaster. And then, on Tuesday night, Trump won the election. We wrote about what the unexpected result meant for Techdirt-related issues, and criticized the immediate move by many to blame the whole fiasco on Facebook and the unfortunate calls for clamping down on free speech online. Trump's first tweet as president was yet another attack on the First Amendment, and his opponents weren't necessarily doing much better on that front. And though everyone knew things were going to get even crazier, I don't think anyone fully envisioned just how ridiculous the next four years would be.Ten Years AgoThis week in 2011, there was some other news that is memorable to Techdirt readers: what had once been the PROTECT IP Act, and then became the E-PARASITES Act, was finally renamed to... the Stop Online Piracy Act, or SOPA. The fight over the bill only heated up from there, with the RIAA offering a bizarre interpretation while admitting it wants a DMCA overhaul, more research showing how the bill would harm investment in key innovations, lawmakers like Reps. Lofgren and Issa stepping up in opposition, and even mainstream press like Time Magazine explaining how it's a terrible idea. Opposition came from groups as diverse as librarians and sports bloggers — while the House Judiciary Committee refused to hear concerns from the wider tech industry. We wrote about how it's the exact wrong approach, and there were early plans for something similar to the blackout day that would come the following year. All in all, the fight was just getting started...Fifteen Years AgoThis week in 2006, we had an early post about how ISPs should be demanding warrants before handing over customer info, and about how nascent services offering to delete embarrassing stuff about you from the internet weren't going to be able to live up to their promises. More and more lawsuits were piling up from people attempting to get a cut out of online video, while Microsoft was taking it upon itself to give the entertainment industry a cut of every Zune device it sold (add that to the list of dumb things about the Zune). Some people were betting a little too heavily on the idea that an open WiFi network would protect them from RIAA lawsuits, while a court agreed to examine the constitutionality of the RIAA's huge fines. Meanwhile, two years after the release of the infamous (and excellent) Grey Album mashup of Jay-Z and The Beatles, EMI admitted it didn't harm them at all (while still insisting it was good to fight so hard against it).

Read more here

---
posted at: 12:00am on 14-Nov-2021
path: /Policy | permalink | edit (requires password)
0 comments, click here to add the first
---
---
Facebook Limits Some Ad Targeting; People Still Won't Be Happy

Furnished content.


I still think that the power of targeted advertising is somewhat overblown (and that neither Google nor Facebook want to admit that). Relatedly, I think that bad targeted advertising creeps people out way too much, and that's a problem. However, given all that, Facebook's newly announced plans to remove certain forms of targeting from its targeted advertising program seems kind of weird.
Starting January 19, 2022 we will remove Detailed Targeting options that relate to topics people may perceive as sensitive, such as options referencing causes, organizations, or public figures that relate to health, race or ethnicity, political affiliation, religion, or sexual orientation. Examples include:

Health causes (e.g., Lung cancer awareness, World Diabetes Day, Chemotherapy)
Sexual orientation (e.g., same-sex marriage and LGBT culture)
Religious practices and groups (e.g., Catholic Church and Jewish holidays)
Political beliefs, social issues, causes, organizations, and figures

It is important to note that the interest targeting options we are removing are not based on people's physical characteristics or personal attributes, but instead on things like people's interactions with content on our platform. However, we've heard concerns from experts that targeting options like these could be used in ways that lead to negative experiences for people in underrepresented groups. We routinely review, update and remove targeting options to simplify our ads system, provide more value for advertisers and people, and reduce the potential for abuse.
While I can clearly see ways in which that kind of ad targeting could be abused, it also seems somewhat arbitrary that these limits are now there. And, you can clearly see many reasons why people should be allowed to target advertising on these kinds of topics. For example, advertising religious items to people practicing those religions seems perfectly reasonable.We discussed this a bit before as it relates to a proposed bill to remove Section 230 from targeted advertising on some of these topics: there often are times when it's useful to be able to target to such narrow groups. And yes, even if it can sometimes be abused, is that worth completely tossing out the good created by finding the appropriate audience?And, of course, the simple fact is that no one will ever be happy with Facebook's decisions. As it notes in the announcement itself, advertisers don't like this move, and Facebook critics will claim it doesn't go nearly far enough. This just seems like a semi-arbitrary way of Facebook to dip its toes in the water of saying "we're going to limit this stuff that you insist we only do because of our nefarious intent" and it's not going to stop anyone from insisting Facebook still has nefarious intent.

Read more here

---
posted at: 12:00am on 13-Nov-2021
path: /Policy | permalink | edit (requires password)
0 comments, click here to add the first
---
---
Fifth Circuit Awards Immunity To Cop Who Thought It Would Be A Good Idea To Jump On A Moving Car And Kill The Driver

Furnished content.


OMG FIFTH CIRCUIT. What the actual fuck.The Fifth Circuit has long been home to law enforcement friendly qualified immunity decisions, perhaps due to some form of obeisance to the Empire of Texas, which is seemingly always an election cycle away from seceding from the States. Texas has long been regarded as the idealistic long arm of the law, some of which can be blamed on the Texas Rangers being nationally-famous despite having done nothing of note for years other than provide consulting services to ridiculous TV shows.The Fifth has been rebuked twice in recent months by the Supreme Court. The Supreme Court also loves shielding cops from the consequences of their actions, but seems to have realized that lots of people -- some of them in actual power -- were kind of upset with cops committing so much misconduct (a lot of it violent) and being permitted to walk away from it. So, it rejected a couple of really terrible Fifth Circuit decisions and told the Appeals Court to get it right on remand.We'd all like to believe judges in the upper echelons of the federal court system are above engaging in territorial pissing. But it's hard to read this recent decision awarding qualified immunity to a violent cop as anything but some petty pushback against recent Supreme Court rejections. (h/t Jay Willis)In this decision [PDF], the Fifth Circuit Appeals Court sides with a cop who put himself in a dangerous situation and reacted violently to his self-created stimuli. As if officers need any more encouragement to escalate situations needlessly or react violently at the first sign of (often imagined) danger.Here's what happened, as recounted by the Fifth Circuit court, with the aid of body cam and dashcam footage:
A City of Arlington police officer pulled over O'Shae Terry and his passenger, Terrence Harmon, for driving a large SUV with an expired registration tag. The officer approached the car and asked Terry and Harmon for identification. After taking their information, the officer advised them that she smelled marijuana coming from the car and, as a result, had to search it. In the meantime, another police officer, Defendant Bau Tran, arrived on the scene and approached the car from the passenger's side next to a curb. While the first officer went back to her patrol car to verify Terry's and Harmon's information, Tran waited with the two men. Tran asked them to lower the windows and shut off the vehicle's engine, and Terry at first complied. Dashcam and bodycam videos capture what happened next.After some small talk, Terry started raising the windows and reaching for the ignition. Tran immediately shouted "hey, hey, hey, hey," clambered onto the running board of the SUV, and grabbed the passenger window with his left hand. Tran reached through the passenger window with his right hand and yelled "hey, stop." Tran retracted his right hand and rested it on his holstered pistol. Then Terry fired the ignition and shifted into drive. Just after the car lurched forward, Tran drew his weapon, stuck it through the window past Harmon's face, and shot 5 rounds, striking Terry four times.
"Smelled marijuana" is something officers say when it might be somewhat inconvenient to bring in a trained dog to perform an "alert." It's a vague claim that can't be substantiated in court. Neither can it be challenged, because by the time court proceedings begin, any claimed odor will obviously have dissipated. And it obviously can't be captured by any recording device, whether operated by cops or the people they're interacting with.Even if we choose to believe the officer smelled what he smelled, the ensuing chain of events makes no sense. You really have to question an officer's instincts if a stop for an expired tag and a follow-up "smell of marijuana" encourages him to attempt to take control of the car by any means necessary. Firing a gun through an open window at the driver wasn't going to put Officer Tran in any less danger. Shooting the driver of a moving vehicle while the officer is STILL ON THE MOVING VEHICLE makes absolutely zero sense.More violence ensued.
Terry lost control, careened across the opposite lane, and jumped the curb. The force of the SUV hitting the curb knocked Tran off and onto the street. As Tran rolled over the asphalt, the car's rear tires just about hit Tran's flailing limbs. Harmon then gained control of the SUV, got it back onto the street, and stopped it. An ambulance took Terry to the hospital, but he did not survive.
Police officers are not supposed to create exigent circumstances to justify constitutional violations. (they do tho) A cop can't start a house on fire as an excuse to wander inside to see what's in plain sight. Officers generally aren't supposed to stand in front of moving vehicles just so they have a reason to shoot at people. And this officer's decision to jump on the running board of a car and shoot at the driver while he was still hanging onto the window of the moving vehicle should not be greeted with tacit judicial approval of these tactics. But that's what the Fifth Circuit has handed down here: an invitation for officers to create "dangerous" situations in order to bypass constitutional protections.All that matters to this court is a literal second of time -- not the stop itself, or the end result of the failed stop, but one single second in this horrific chain of events.
Before Terry accelerated, Tran kept his pistol holstered. But about a second after the car lurched forward, Tran drew his pistol and shot Terry four times. That brief interval—when Tran is clinging to the accelerating SUV and draws his pistol on the driver—is what the court must consider to determine whether Tran reasonably believed he was at risk of serious physical harm.
Having considered far less time than it has taken to read to this point, the court says the cop was right to do what he did.
That belief was reasonable.
To back up this single second of "reasonable" judgment, the court says the outcome of the cop's violent and injudicious actions justify the cop's violent and injudicious actions.
Indeed, what came next illustrates the danger Tran faced. Several seconds after Tran shot Terry, while the SUV was still moving, Tran fell off the running board and into the busy street.
And…
Moreover, as Tran tumbled across the asphalt, the car's rear tires nearly overran his limbs.
Well, duh. Maybe don't jump on moving cars and shoot people. Real life ain't T.J. Hooker.The court says it is not here to judge as it lays down its judgment:
The plaintiffs also contend that Tran could have simply stepped off the running board and let Terry drive away, the availability of that alternative, they argue, makes Tran's use of deadly force unreasonable. But qualified immunity precedent forbids that sort of Monday morning quarterbacking; the threat of harm must be "judged from the perspective of a reasonable officer on the scene, rather than with the 20/20 vision of hindsight."
It all adds up to a "reasonable" cop having a very unreasonable reaction to a developing situation. Rather than encourage cops to act with caution, the court says cops should be free to act like the protagonists of "Bad Boys" and place themselves in incredible amounts of danger. If anyone else gets killed as a result of this "reasonable" carelessness, well… that's on them, I guess.It didn't need to go down this way. But it will happen again. And again. And again. This court says it's reasonable to act unreasonably. Cops can place themselves in harm's way and shoot their way out of it without worrying about being successfully sued for unnecessary killings and injuries.

Read more here

---
posted at: 12:00am on 13-Nov-2021
path: /Policy | permalink | edit (requires password)
0 comments, click here to add the first
---
---
DRM Breaking Games Again, This Time Due To New Intel Chip Architecture

Furnished content.


We were just discussing how Denuvo's inability to renew one of its domains suddenly prevented lots of paying customers from playing several of their paid-for video games. While we can laugh at Denuvo's ineptitude, the real point in all of that is once again how DRM in video games tends to prevent nothing when it comes to piracy, yet paying customers tend to get impacted for a variety of reasons. DRM, in other words, almost universally functions to punish paying customers, which is stupid.And now here we are again, with DRM suddenly preventing paying customers from playing their games, albeit for a completely different reason. Intel released a list of something like 50 games where DRM breaks playability as a result of Intel's new chip architecture. While the reason this occurs on these chips is somewhat technical, ArsTechnica has a writeup that includes a reasonable summary.
We've already covered how Alder Lake's hybrid "big.little" design splits the CPU's workload into high-powered "performance" (P) cores and low-powered "efficiency" (E) cores. But after hinting at the potential issue in a developer FAQ last month, Intel is now confirming that some games contain DRM that Intel says "may incorrectly recognize 12th Generation Intel Core Processors efficient-cores (E-cores) as another system." That issue can lead to games that "may crash during launch or gameplay or unexpectedly shut down," Intel says.PC Mag's Chris Stobing explained that the issue arises from the DRM middleware treating the two different types of cores as two distinct systems. "Once it detects that some portion of the load has been split between the P- and E-cores, it sees the new cores as a new license holder (a separate system) and force-quits the game to prevent what it believes is two PCs trying to play one game on the same key," he said.
That makes technical sense. What doesn't make sense is why this DRM is used in the first place. Again, I can just about promise you that all or a majority of these games are being pirated anyway, despite the DRM. So here again we have the classic DRM scenario: pirates going to pirate, while the paying customer finds out the game they bought suddenly isn't operable any longer.Now, Intel has indicated that it will be patching this issue out and is working directly with game developers to do that. In addition, it has provided workarounds, such as:
Intel says users can get around the problem by upgrading to Windows 11 (in some cases) or launching into the BIOS setup and turning on Legacy Game Compatibility Mode, then activating it with the Scroll Lock key. But an Intel spokesperson told PC Mag that this mode isn't yet available on at least some Alder Lake CPUs and "should be included in a future BIOS update."
But when viewed through the lens of the average PC gamer, this is mostly absurd. Upgrade the entire OS to play a game you already bought? Making changes in the BIOS? Come on.DRM needs to die. It's almost entirely useless at everything other than screwing things up for game companies' actual customers. How can all of this be worth it?

Read more here

---
posted at: 12:00am on 12-Nov-2021
path: /Policy | permalink | edit (requires password)
0 comments, click here to add the first
---
---
Drug Price Negotiation Is A Second-Best Fix. Here's What Will Really Work

Furnished content.


As Democrats struggle to bring together 50 votes to pass the Build Back Better Act, a major sticking point with the legislation has emerged. That is, whether it should include provisions changing the law to allow Medicare to negotiate drug prices, with caps on payments set based on prices paid by other wealthy nations.Concerns about such an extensive, centralized program are not unreasonable. On the other hand, patent reform is a market-friendly approach that embraces the benefits of competition and free entry to cut costs and better align the incentives for new drug development.Negotiation would indeed take a bite out of drug prices. Analyses of proposed drug price negotiation plans find savings around half a trillion dollars over ten years. That's serious money needed for the bill to pass reconciliation. But there's more than one way to achieve this and bring down drug costs. To that end, patent reform would be a much more worthwhile endeavor.The savings needed don't have to come from drug price negotiation. For that matter, the popularity of such a provision doesn't come from the specific policy. Rather, it's popular because it means lower drug prices. Drug price negotiation is a policy with potential (though melodramatically overstated) harms. Well-designed patent reform, on the other hand, can trim prices while better orienting drug development.Drug price negotiation isn't a riskless proposition. The Congressional Budget Office estimated that a significant reduction in revenue would reduce new drug discovery by 3-5 percent (8 to 15 fewer drugs out of an estimated 300 approved). Market size and the potential return inform the decision to invest (or not) in R&D. As the largest prescription drug market in the world, the U.S. isn't just the arsenal of democracy; it's also the medicine cabinet. Negotiation will bring down prices and the return on investment for new drug discovery without the benefits of a competitive market created by patent reform.If savings is the goal, going after drug patents is the best way to achieve that. Dean Baker found that patent protections added over $300 billion per year to the price of pharmaceuticals in 2018. According to the FDA, the entry of one generic competitor reduces drug prices by 40 percent, increasing to a whopping 95 percent of the original price when there are six or more generic competitors.But aren't patents necessary to ensure a return on the enormous investments needed to develop a new drug? Generally yes, even if the costs of such investments are overstated. But it's possible to have too much of a good thing and, unfortunately, that's where we are today. Analysis by the Initiative for Medicines, Access, and Knowledge (I-MAK) reveals that the effective patent terms for the top-selling drugs in the U.S. are nearly twice as long as the 20 years patents are supposed to last. Drugmakers pull this off by loading up dozens of patents per drug, including ones for therapeutically trivial changes (like going from two pills to one pill a day). As a result, they can continue to charge sky-high prices long past the point when they should be facing real competition. Reforms are needed to change the incentive structure that makes extending monopolies more profitable than developing new treatments.Raising the bar for patent eligibility is a structural reform to ensure quality. But what if the holders of good patents still abuse their exclusivity? In these cases, there are tools available to the federal government to license the patents needed to legally manufacture drugs (that is, allow competitors into the market).The first is march-in rights under the 1980 Bayh-Dole Act, which helps "subject inventions"–those made under a government contract–to be licensed. Since this power has never been utilized, its usefulness in fighting high prices is technically an open legal question. Still, there's no time like the present to find out. Even without march-in rights, the government can use other compulsory licensing powers to pay a reasonable royalty while reaping the benefits of low costs under free-market competition.There are two ways to fight monopoly power: with the bargaining power of a large, centralized buyer like the federal government or with increased market competition. Drug price negotiation takes the former approach, and there's a place for it. But whenever an opportunity to pursue the latter is possible, we should take it. Making sure the incentives created by the patent system don't turn into excesses will cut costs and ensure the rewards of a patent go to innovative activity.Daniel Takash is the Niskanen Center's regulatory policy fellow.

Read more here

---
posted at: 12:00am on 12-Nov-2021
path: /Policy | permalink | edit (requires password)
0 comments, click here to add the first
---
---
Content Moderation Case Study: Electric Truck Company Uses Copyright Claims To Hide Criticism (2020)

Furnished content.


Summary: There are many content moderation challenges that companies face, but complications arise when users or companies try to make use of copyright law as a tool to block criticism. In the US, the laws around content that allegedly infringes on a copyright holder's rights are different than most other types of content, and that creates some interesting challenges in the content moderation space.Specifically, under Section 512 of the Digital Millennium Copyright Act (DMCA), online service providers who do not wish to be held liable for user-posted material that infringes copyright need to take a few steps to be free of liability. Key among those steps is having a "notice-and-takedown" process, in which a copyright holder can notify the website of allegedly infringing material; and if the website removes access to the work, it cannot be held liable for the infringement.This process creates a strong incentive for websites to remove content upon receiving a takedown notice, as doing so automatically protects the site. However, this strong incentive for the removal of content has also created a different kind of incentive: those who wish to have content removed from the internet can submit takedown notices claiming copyright infringement, even if the work does not infringe on copyright. This creates an interesting challenge for companies hosting content: determining when a copyright takedown notice has been submitted for illegitimate purposes.
In September of 2020, news was released that Nikola, an alternative energy truck company's promotional video showing its new hydrogen fuel cell truck driving along a highway was false. A report by a research firm criticized the company, saying that the truck did not move under its own propulsion. As it turned out, the truck did not actually have a hydrogen fuel cell and was instead filmed rolling downhill; Nikola admitted that it had faked its promotional video. In Nikola's response, it admits that the truck did not move on its own, but it still claimed that the original report was "false and defamatory." While the response from Nikola does highlight areas where it disagrees with the way in which the research firm wrote about the company's efforts, it does not identify any actual "false" statements of fact.Soon after this, many YouTube creators who made videos about the situation discovered that their videos about the incident were being removed due to copyright claims from Nikola. While video creators did use some of the footage of the faked promotional video in their YouTube videos, they also noted that it was clearly fair use, as they were reporting on the controversy and just using a short snippet of Nikola's faked promotional video, often presenting it in much longer videos with commentary.When asked about the situation, Nikola and YouTube spokespeople seemed to give very different responses. Ars Technica's Jon Brodkin posted the comments from each side by side:
"YouTube regularly identifies copyright violations of Nikola content and shares the lists of videos with us," a Nikola spokesperson told Ars. "Based on YouTube's information, our initial action was to submit takedown requests to remove the content that was used without our permission. We will continue to evaluate flagged videos on a case-by-case basis."YouTube offered a different description, saying that Nikola simply took advantage of the Copyright Match Tool that's available to people in the YouTube Partner Program."Nikola has access to our copyright match tool, which does not automatically remove any videos," YouTube told the [Financial Times]. "Users must fill out a copyright removal request form, and when doing so we remind them to consider exceptions to copyright law. Anyone who believes their reuse of a video or segment is protected by fair use can file a counter-notice."
Company Considerations:
Given the potential liability from not taking down an infringing video, how much should YouTube investigate whether or not a copyright claim is legitimate?
Is there a scalable process that will allow the company to review copyright takedowns to determine whether or not they are seeking to take down content for unrelated reasons?
What kind of review process should be put in place to handle situations, like what happened with Nikola, where a set of videos are reported as copyright violations and are taken down because those videos featured the copyrighted material as news or commentary, and the copyright infringement takedown requests were improper?
Improper takedowns can reflect poorly on the internet platform that removes the content, but often make sense to avoid potential liability. Are there better ways to balance these two competing pressures?
Issue Considerations:
Copyright is one of the few laws in the US that can be used to pressure a website to take down content. Given that the incentives support both overblocking and false reporting, are there better approaches that might protect speech, while giving companies more ability to investigate the legitimacy of infringement claims?
Under the current DMCA 512 structure, users can file a counternotice with the website, but the copyright holder is also informed of this and given 10 days to file a lawsuit. The threat of a lawsuit often disincentivizes counternotices. Are there better systems enabling those who feel wrongfully targeted to express their concerns about a copyright claim?
Resolution: After the press picked up on the story of these questionable takedown notices, many of the YouTube creators found that the takedown demands had been dropped by Nikola.In July of 2021, nine months after the news broke of the faked videos, Nikola's founder Trevor Milton was charged with securities fraud by the SEC for the faked videos.Originally posted to the Trust & Safety Foundation website.

Read more here

---
posted at: 12:00am on 11-Nov-2021
path: /Policy | permalink | edit (requires password)
0 comments, click here to add the first
---
---
Denuvo Games Once Again Broken For Paying Customers Thanks To DRM Mishap

Furnished content.


It's been a while since we've mentioned Denuvo, the once-vaunted anti-piracy video game DRM that subsequently became an industry punchline. Once touted as "uncrackable", Denuvo went from there to becoming indeed crackable, then crackable shortly after release of games, to then being crackable the same day, to then being cracked in some cases hours after a game's release. As a result, plenty of publishers have taken to patching Denuvo out of their games, while Denuvo did a mini-pivot to create anti-cheat software for online games. While all that was going on, plenty of paying customers of games protected by Denuvo complained about various issues: authentication issues intermittently preventing the customer from playing the game they bought, performance issues that are linked back to how Denuvo runs and behaves, or Denuvo simply breaking games.In other words, Denuvo is a case study in real world DRM: no real protection from piracy, but plenty of headaches for paying customers. If that sounds like a recipe for disaster, well, yeah. But, it's an ongoing disaster, it appears. A whole bunch of PC video games suddenly became unplayable this past week, such as Marvel's Guardians of the Galaxy.
The problem seemed to appear after players updated the game, leading some to believe that code may have broken the game. However, as more and more complaints came in, another potential problem was identified. It was so simple as to be almost unthinkable but so devastating that it rendered games completely useless.
Once the same reports of games failing to load came in about several other titles, Twitter lit up about the topic. From there, the internet did its sleuthing thing and the one commonality uncovered was Denuvo DRM software. One Twitter denizen poked around and appears to have figured it out: someone at Denuvo forgot to renew a domain.
"@PlanetZooGame @shadowofwargame your DRM provider has let their domain name lapse, and it's killed your game startup… along with multiple other games I imagine," he wrote.Buckland identified the domain 'codefusion.technology' as the culprit and offered a screenshot of its WHOIS records, which clearly shows that the domain expired on September 24, 2021, and had not been renewed. Following the failure to renew, the domain then went into a grace period but when that expired too, it appears to have been removed from DNS records. This meant that the domain would not resolve to an IP address, effectively breaking the system.
Now, that domain has now been renewed, so the problem for those gamers and games is fixed. But that cannot be the end of the story. For starters, TorrentFreak reached out to its regular contacts at Denuvo to get their take on all of this, but got undeliverable bounceback messages. Why that would occur is not currently known, but it's all just messy. In addition, the lack of communication or accountability from Denuvo or its parent company, Irdeto, is infuriating.
In the meantime, someone has now renewed the codefusion.technology domain, which appears to have solved players' problems. It's now set to expire on September 24, 2022, meaning just a single year was added to the bank. Hopefully next year doesn't bring similar problems.
And by problems we apparently mean paying customers unable to play the games for which they paid, all because someone on Denuvo's side couldn't be bothered to keep its own domain up and running.And that's the story of DRM. Again, anyone who pirated these games is not having a single problem. Only those that forked over cash to play are impacted. How that isn't the end of DRM adoption by the gaming companies is completely beyond me.

Read more here

---
posted at: 12:00am on 11-Nov-2021
path: /Policy | permalink | edit (requires password)
0 comments, click here to add the first
---
---
Students Have Rights: Court Dumps Evidence After Cops Rely On A Month-Old Anonymous Tip To Search A Minor

Furnished content.


As courts seemingly have to remind school administrators (and their partners in unconstitutional crime, school police officers), students -- even minors -- still have constitutional rights. The First and Fourth Amendments are the most frequently violated, despite there being no lack of precedent upholding students' rights.This latest rebuke of law enforcement overreach comes via the Colorado Court of Appeals (and via FourthAmendment.com). In this case, a Denver, Colorado student had his backpack warrantlessly searched by school security officers. This search resulted in the discovery of marijuana and paraphernalia, which led to juvenile charges against the minor, referred to in the opinion [PDF] as "C.C-S."The reason the search was unconstitutional has a lot to do with how the school officers got it into their heads that C.C-S. should be detained and searched. The state of Colorado maintains an anonymous tip line called "Safe2Tell" which allows students and faculty to report suspicious activity or behavior to school officials.The Safe2Tell tip that initiated this chain of unconstitutional events was old news by the time it was forwarded to DPS (Denver Public Schools) officials and, because of its origin, could not be corroborated.
A school security officer employed by Denver Public Schools (DPS) received a report that C.C-S., a student at a DPS high school, had been seen in a Snapchat video shooting a firearm out of a car window.[...]By the time the Snapchat video showing C.C-S. was reported to Safe2Tell on February 25, 2018, it was about one month old. At that point, no one was able to review the footage because videos posted on Snapchat automatically disappear from the platform after twenty-four hours, unless they are saved.
Nevertheless, school officials decided to act, relying on little more than this and another unsubstantiated (and unrelated) allegation.
Although unable to review the Snapchat video, the dean of C.C-S.'s school told the school security officer that C.C-S. had a history of "bringing things to school that he shouldn't, such as drugs and things like that."
"Drugs and things." Leaves a lot open to the imagination, which is what was exercised by school security officers, who took two uncorroborated reports and combined them into a search unsupported by probable cause.
At that point, the school security officer decided to search C.C-S., based on the Safe2Tell firearm tip, the dean's comment, and the security officer's policy of searching every student and their backpack when he received a Safe2Tell report that the student had either drugs or weapons. Once C.C-S. arrived at school, he was taken to an office for questioning by the school security officer, as well as a campus security officer, who was also employed by DPS but was stationed at C.C-S.'s school. With the door closed, the DPS officers told C.C-S. about the information they had received from the Safe2Tell tip and told him they were going to search his backpack.C.C-S. refused to consent to a search and, after further discussion, attempted to leave the office. The DPS officers would not allow him to leave, instead reiterating that they were going to search his backpack. After the campus security officer asked C.C-S. whether he was refusing to allow the search because he had drugs in his backpack, C.C-S. confessed that he had drugs in his backpack and handed it over to the officers to be searched.
That's not consent. That's the implication that a search is going to take place, with or without cooperation. Keeping someone in a room and refusing to let them leave pretty much takes consent out of the equation. That only makes things worse for the school officers and the case they thought they had built against C.C-S.Rights are rights, and while they are limited on school campuses, they are not nonexistent. The officers needed at least reasonable suspicion to approach and search C.C-S. and they didn't even have that.
[W]e conclude that the Safe2Tell tip was insufficient to provide reasonable suspicion. We reach this conclusion for four reasons. First, as noted above, the tip was anonymous. Second, the information provided in the tip was stale. Third, because it was anonymous and stale, the limited information in the Safe2Tell tip did not provide reasonable suspicion that C.C-S. had committed or was about to commit a crime. And, fourth, the information about C.C-S.'s past behavior at school did not corroborate the Safe2Tell weapons tip.
Information about someone seen on SnapChat a month ago isn't a good tip, or an actionable tip, or even a somewhat fresh tip. It may prompt some additional "keeping an eye on" by administrators but it cannot justify a seizure and a search, even on school grounds, and even with the district's apparently unconstitutional policy of searching every student that has been reported via a Safe2Tell tip.The school dean's "tip" was no better and created no additional reasonable suspicion. The tip mentioned drugs, not weapons, and there was no information given that implied or stated the student had brought weapons onto campus before.The state argued that this was asking too much from the Safe2Tell program, which guarantees students' anonymity. Au contraire, says the court. This program may be useful and aid in public safety efforts, but it cannot summarily revoke students' rights for these reasons or by its mere existence.
While we recognize the importance of Safe2Tell's role in preventing school violence, investigations based on Safe2Tell tips by DPS security officers and other school officials must occur within the bounds of students' Fourth Amendment rights.
As for the supposed "consent" to a search, the court says there was no consent.
[W]e conclude that the uncorroborated Safe2Tell tip did not justify detaining C.C-S. Because he was unreasonably detained, we may not rely on his admissions made during that unlawful detention to uphold the search of his backpack.
The state also argued that the exclusionary rule does not apply to juvenile cases or school security officers. Wrong again, says the court. The rule applies to government employees and their actions, which encompasses school administrators and school security officers.
We conclude that applying the exclusionary rule in school searches conducted by DPS security officers would deter Fourth Amendment violations. Those security officers perform quasi-law enforcement functions, inasmuch as the evidence they collect is often used in juvenile delinquency adjudications such as this one.[...]To apply the Fourth Amendment's exclusionary rule to school searches is therefore a logical extension of Supreme Court precedent. Its application here is especially appropriate since school security officers, whether acting in concert with the police or not, are governmental actors.
There goes the evidence obtained during the illegal search… which would be all of the evidence. Without it, all the government has is C.C-S., who may or may not have been the person seen by some student in some Snapchat video officers never viewed and which had vanished from the service long before the tip was sent in. The state has nothing to prosecute with. But maybe it has at least learned it can't treat students like detainees following extraordinary rendition. Students have rights and the government -- at least in this case -- gains nothing by ignoring them.

Read more here

---
posted at: 12:00am on 10-Nov-2021
path: /Policy | permalink | edit (requires password)
0 comments, click here to add the first
---
---
Gasp! YouTube Shutters Account For Person Committing DMCA Takedown Fraud!

Furnished content.


It should come as no surprise to regular Techdirt readers that the DMCA takedown process is not only wide open to fraud and abuse, but that those avenues are regularly used in real life for just those purposes. Takedowns to silence criticism, takedowns to try to steal traffic from others, or takedowns or monetization claims just to get some paltry amounts of streaming revenue: the point is that this shit happens all the time. What absolutely does not happen with any frequency is the folks behind these bogus actions getting punished in any way for their behavior.And so when it does happen, it's worth highlighting it, putting it on a podium, and trying to have it become the norm rather than the exception. To that end, let's highlight YouTube actually banning an account that appeared to be sending fraudulent DMCA notices.
Yesterday, the owner of the "Musical Creator" channel complained that their channel had been terminated after submitting a copyright takedown request. The operator of the channel doesn't appear to be a native English speaker as the comment below shows, but it's clear that they disagree with this decision."My youtube channel MUSICAL CREATOR has been terminated due to inlegal information copyright infringement. But I not violating any policy of youtube, I don't know how my channel is terminated I filled out all the information legal. I want to get back my channel again," the operator writes.
Now, a couple of things to say here. First, the channel's name is "MUSICAL CREATOR"? Hmm, okay, totally doesn't sound like the kind of thing you would create just to send DMCA notices and try to monetize others' content. And we don't have any details from YouTube as to what specifically was the issue with whatever takedown notice MUSICAL CREATOR sent. Instead, all we have is this from YouTube's notice directly.
"We are concerned that some of the information within this legal request may be fraudulent," YouTube's response reads. "Please understand that YouTube receives a large number of fraudulent copyright takedown requests, and we take abuse of that process very seriously."
While that doesn't tell us much or let us vet out whether fraud was actually committed or not, it's worth keeping in mind again that YouTube takes very little action on this sort of thing generally speaking. By which I mean that the fact it took action in this case leads me to believe YouTube thinks it's on very, very solid footing here.As a result, the MUSICAL CREATOR account is down. Anyone going to its page is simply told that the account is offline due to "a violation of YouTube's Terms of Service."Again, it's hard to be completely assured that YouTube's actions in this case are appropriate... but I suspect they are. And, purely as a matter of percentage cases, the fact is that YouTube and other platforms have historically been so vastly on the side of those issuing DMCA notices instead of the potential victims of fraud that it makes stories like this unique.Even though they shouldn't be.

Read more here

---
posted at: 12:00am on 10-Nov-2021
path: /Policy | permalink | edit (requires password)
0 comments, click here to add the first
---
---
Josh Hawley: The War On Men (?) Is Driving Them To Porn And Video Games (Things Many Men Like?)

Furnished content.


If ever there were the walking, talking embodiment of hypocrisy in modern American politics, surely Josh Hawley would be a viable avatar for such a creature. There are few better at saying one thing and doing another than he. He's a free speech advocate... who thinks social media sites should be sued for their choices on speech on their platforms. Josh Hawley loves to talk about how much he's been canceled... despite being a sitting US Senator and being given pages in massive newspapers in order to say all of that. Josh Hawley hates discriminating against folks over their politics... except when it's against the folks who's politics he doesn't like. And, finally, Hawley is a "constitutional lawyer" who, by some measure, participated in an unconstitutional attempt to overthrow an election.So forgive me if I can but laugh at Hawley's recent speech at the National Conservatism Conference about how the "war on men" is driving men to such vile hobbies as video games and pornography.
"Responsibility is one of God's greatest gifts to mankind, and men must be held responsible for their actions," Hawley said. "Still, can we be surprised that after years of being told they are the problem, that their manhood is the problem, more and more men are withdrawing into the enclave of idleness, and pornography, and video games?"
So, here's the thing: I am a man. Not in the grandiose sense of course. I am only mildly "manly", whatever the hell that means. But I am a "male" in the traditional sense of the word. And before I ever realized that anyone might be critical of such man-ness, I had already played plenty of video games and (sorry Mom) had seen plenty of pornography. Nobody's critique of any of my behavior led me to video games or pornography. The awesomeness of video games did the former and the natural human curiosity that comes with puberty did the latter.And I'm not particularly a creature of the left and yet I have never felt any of this war on men. Or Christmas. Or the troops. Or any of the other trumped up moral panics that get trotted out far too often just to rile everyone up. Perhaps I'm lucky... but I doubt it. When Hawley says men are being "told they are the problem", the obvious question is "for what?" If the answer is being assholes, well, society is changing and men can't get away with being assholes in the way they far too often used to. That isn't a war on men; it's a war on assholes. And leave video games and porn out of it.And, frankly, Hawley's "cure" for all of this, um, leaves much to be desired.
Hawley ended his speech with a call to fight the war on men by increasing the number of manufacturing jobs in the U.S. and creating new tax credits for getting married. If successful, a record number of men might put down their dicks and virtual assault rifles to rejoin the patriarchy.
What a silly thing to say! Dear men, have we a deal for you! We have a great factory job making widgets for you and the only cost to you is you have to ignore your own biology!But that's how you know how performative this all is. Hawley knows there is no serious war on men. He knows that video games and pornography aren't some massive problem to be solved. And, most importantly, he knows that his constituents aren't as smart as he is and so they aren't aware of those premises. So, instead of leading, he plays to that base to build his popularity and get reelected.

Read more here

---
posted at: 12:00am on 09-Nov-2021
path: /Policy | permalink | edit (requires password)
0 comments, click here to add the first
---
---
Institute For Justice Survey Shows How Philadelphia's Forfeiture Program Preyed On Poor Minorities

Furnished content.


The Institute for Justice managed to kill off most of Philadelphia's severely abused civil forfeiture program in 2018. Litigation resulted in a consent decree that banned law enforcement from seizing cash amounts less than $250 and seizures of less than $1,000 were forbidden unless accompanied by criminal charges or if the seizure was to be used as evidence in a trial.This consent decree was necessary because the Philly PD had abused the system for years, taking minute amounts of cash off anyone they arrested as part of a catch-and-release program where alleged criminals were free to go but the PD held onto the cash. Officers were also caught buying seized houses at auction, flipping them to turn a profit, and incentivizing even more bogus property seizures.Of course, the PD took the "evidence" loophole and ran with it, seizing vehicles as supposedly instrumental to prosecutions that never happened before auctioning them off and pocketing the money.The Institute for Justice has doubled back on the impetus of its lawsuit against the city of Philadelphia, surveying victims of forfeiture programs and coming up with plenty of reasons why residents should be thrilled these programs are now (mostly) dead.Its report [PDF] on Philly forfeiture surveyed 407 residents, resulting in data that shows the PD targeted minorities frequently and poor minorities most frequently of all.
The demographic characteristics of Philadelphia forfeiture victims look quite different from those of Philadelphians overall. Figure 1 disaggregates the racial and ethnic makeup of the sample, showing the large majority of respondents were Black. Indeed, as Figure 2 shows, Philadelphia forfeiture victims are more likely to be Black than the general population. They are also more likely to earn lower incomes and be unemployed and less likely to have a college degree or own their homes. These results suggest Philadelphia's civil forfeiture machine disproportionately entangled members of disadvantaged communities.
This is partly a result of biased policing efforts, which continues to be a problem for law enforcement everywhere, not just in Philadelphia. But targeting low income residents also ensured the Philly PD would be more likely to retain ownership of seized property. Residents making less than $50,000 a year had lower amounts taken from them and often lacked the funds to seek their property's return. With legal fees approaching $3,500 for a successful return effort, most chose to simply walk away from the forfeited property, rather than spend time and money they didn't have fighting against a system designed to deter them from retrieving seized property.When it comes to forfeiture in Philadelphia, no job is too small:
Police seized as little as $25 in cash, a cologne gift set worth $20 and crutches.
As the report points out, the median value for seized property was just $600. More than 50% of seizures were amounts less than $600. Nearly 70% were for less than $2,000. Less than one-quarter were for more than $3,000 -- an amount that might turn a legal battle for the return of property into a breakeven effort.But even the initial step in recovering property was often bypassed by the city. You can't try to reclaim property if there's no record of the police taking it from you -- something police officers appear to have used to their advantage.
More than half of respondents—58%—never received a receipt for their property at the time of seizure, and two thirds did not receive any information from police about how to begin the process of getting their property back. A simple receipt may not sound like much in the grand scheme of the complex civil forfeiture process, but people who received a receipt at the time of seizure were eight times more likely to get their property back than those who did not.
As for the argument that confiscating cologne sets and crutches is essential to fighting crime, the stats don't back that up. In most cases, forfeitures were completely removed from criminal convictions or even criminal charges.
Of those respondents who ultimately lost their property to forfeiture, more than half (56%) were never charged with a crime, and three-quarters were never found guilty of any wrongdoing—that is, they were not convicted of a crime, nor did they enter into any sort of plea deal with the court.
As we've covered extensively at Techdirt, abusive forfeiture programs aren't unique to Philadelphia. They're everywhere. It's only in recent years that legislators have decided to do something about abuses entities like the Institute of Justice have highlighted, reported on, and sued about for years. Things are changing for the better in many places, but more work still needs to be done to push cops back to earning their money honestly, rather than just taking stuff because they can.

Read more here

---
posted at: 12:00am on 09-Nov-2021
path: /Policy | permalink | edit (requires password)
0 comments, click here to add the first
---
---
This Week In Techdirt History: October 31st - November 6th

Furnished content.


Five Years AgoThis week in 2016, people were grappling with James Comey's surprise last-minute announcement that the Clinton email investigation was ongoing (and noting that it seemed to fly in the face of the FBI's ban on investigation disclosures), followed by the agency suddenly leaking like a sieve and opening an internal investigation into one of its own Twitter accounts. AT&T was making things up in an attempt to get its Time Warner acquisition approved, and Senator Wyden warned that the merger posed a massive threat to net neutrality. Meanwhile, the copyright office screwed over thousands of sites by changing its DMCA registration policies, YouTube finally buried the hatchet with Germany's GEMA, and the DOJ sued DirecTV over collusion on regional sports programming.Ten Years AgoThis week in 2011, the fight was on over the ridiculously named E-PARASITE Act. We were disappointed to see GoDaddy support the bill despite being a site dedicated to theft under its definitions, and we were not at all surprised to see the US Chamber of Commerce make ridiculous arguments in favor. Many in the content industries were insisting that the bill wouldn't require rewriting the DMCA, even though its author admitted that's the plan. Then the campaign for support got really desperate: an astroturf group inflated the number of letters supposedly sent to Congress, Warner Bros. (which had just announced record profits) started pleading poverty and asking people to support the bill (part of a pattern with successful rightsholding companies), and somehow the MPAA even dredged up meaningless support from firefighters. Meanwhile, we highlighted the single best article explaining why the bill was bad.Fifteen Years AgoThis week in 2006, Universal embarrassed itself when its lawyers didn't know about its marketing plans and sent cease-and-desist letters to fans participating in a guerilla campaign. It was also a big week for abusing the DMCA, and we took a look at how takedowns were used to silence critics and any content someone doesn't like. Following the big deal between record labels and YouTube, we learned how the deal was structured such that they didn't have to share any of the money with musicians, while a lot of other creators were starting to ask questions about what they would get out of industry deals with YouTube. Meanwhile, Google was getting an early start on making deals to pay viral video creators.

Read more here

---
posted at: 12:00am on 07-Nov-2021
path: /Policy | permalink | edit (requires password)
0 comments, click here to add the first
---
---
What If The Era Of Video Game Mashups Is About To Begin?

Furnished content.


Search the Techdirt pages for the term "mashup" and you will see a metric ton of ink spilled on the topic. Most of those posts deal with the copyright implications of mashup creators, be they for music or literature. It is, frankly, a tortured landscape largely littered with the metaphorical bodies of artists creating new and interesting artwork by combining previous works to create something new. Music is the easiest entry point for those not in the know. Take the music from one song and lyrical output from another, put them together, and you get something new and interesting. When done well, the results are mind-blowing. As are the constant attacks from original creators and rightsholders that seem to see such mashup work as a threat to the originals.But what about the video game space? Go poke around for terms like "video game mashup" and you'll get plenty of results, but all of them discussing theoretical mashups. You can get a Cracked article entitled "4 Video Game Mashups Too Awesome To Exist", or a GameRant post entitled "5 Video Game Mashups That Would Blow Our Minds". Even in those headlines you get a common theme: we wish we could have these things, but they don't exist.Well, at least one does. Crusader Blade is a mashup mod combining Paradox Interactive's Crusader Kings 3 and TaleWorlds Entertainment's Mount & Blade 2: Bannerlord. Confused? Well, this will take some brief background.Mount & Blade puts the player in a medieval fictional world and allows them to hack and slash their way to glory, fighting battles alongside the rest of their army, with some RPG elements thrown in. The battles featuring hundreds of combatants are really the sell for the game, however. Crusader Kings 3 is a medieval grand strategy game focused on diplomacy, intrigue, relationship management, managing a family dynasty, and warring with other nearby kingdoms and realms. My listing warfare last was not coincidence. The warring part of the game is extremely barebones by modern standards, literally just showing an avatar for an army that marches and then fights to a mathematical outcome. Think of the battle sequence like one in a Civilization game. It's not an afterthought, but it's close to one.What this mod has done is make owners of both games able to seamlessly use both games to play both the grand strategy portions of Crusader Kings and conduct actual battles using Mount & Blade. Yes, seriously.
Crusader Blade is a mod that lets you directly control any battles taking place in the game by literally using a whole other video game to do it. That game is medieval combat title Mount & Blade II: Bannerlord, and in the simplest sense possible, the mod works by pausing CKIII at the time of a battle, switching over to Mount & Blade so you can resolve it, then switching back again.
And here you can see the mod in action.The comments both on Twitter and in that YouTube video can be generally sorted into two categories. The first and most prevalent can be paraphrased universally as "Oh my sweet god I want this right now!". Descriptions that this mod has created "the greatest game ever" are common.But the second category can be described as sincere concern that either Paradox Interactive or Taleworlds Entertainment firing off cease and desist letters, issuing DMCA takedowns, or otherwise taking action on the mod as some sort of copyright infringement. And those concerns are entirely understandable, given all the copyright action that has occurred over mashups in other entertainment genres.To be clear, those fears don't appear to have come true as of yet. And to continue to be clear, such actions by the game studios would be asinine. In fact, we can perhaps say that the video game industry is uniquely positioned to be fully accepting of a new video game mashup world like this should this sort of thing flourish. The reason for that is because mashups like this require the player to have copies of both games in order for it to work. In other words, this mod is likely chiefly doing two things: giving the players of each individual game a reason to buy the other and rewarding players that have already bought both.What does that sound like to you? Because to me, it sounds like an incredible way to increase sales of both games at the cost of not being the copyright fun police with their games. We'll see both if this sort of game mashup becomes more than a one-off and if the industry can stay out of its own way.

Read more here

---
posted at: 12:00am on 06-Nov-2021
path: /Policy | permalink | edit (requires password)
0 comments, click here to add the first
---
---
Austin Homeowners Association Pitches In To Help Cops Kill A Guy Over Uncut Grass

Furnished content.


This is one of the most horrendous -- and one of the most American stories -- I have ever read. It encompasses a lot of distinctly American issues, ranging from law enforcement violence to the disturbing ability of private individuals and entities to reliably summon law enforcement and bring about the destruction of others.It starts, as so many stories about police violence do, with some needlessly exonerative reporting by journalists -- in this case by Elisha Fieldstadt of NBC News.
An attempt by Austin, Texas, officials to serve a search warrant and provide lawn care resulted in shots fired, an hourslong standoff, a house fire and a death, police said Wednesday.
You'll immediately notice two things about this sentence. First, there's the phrase "provide lawn care" -- the sort of service that wouldn't normally generate local news headlines, much less coverage from a national news network.The second thing you'll notice is the phrase "resulted in shots fired," as if the end result of these actions were the inevitable outcome of "providing lawn care." This, of course, is an absurd statement. It's also absurd to write that something resulted in something when it involves police shooting someone because the fact is police shot and killed someone and that's what should be noted, rather than semi-obscured with phrasing that suggests police were powerless to stop their own violence.Nothing about this gets any better. The word "warrant" carries the implication that some serious crime was the impetus for this deployment of Austin police officers. But it was only a "nuisance" search warrant, which means the only crime committed was administrative -- a violation of homeowner-focused codes that aren't considered actual criminal offenses.Here's how the Austin PD describes this arm of its law enforcement efforts:
The Nuisance Abatement Unit is composed of one Detective and one Sergeant. The Nuisance Abatement Unit works "behind the scenes" with property owners and other city departments in an attempt to first gain voluntary compliance with properties that have been deemed a "nuisance".
It's a two-officer office. But this "nuisance" homeowner was confronted by an unknown number of police officers and code enforcement officers. And that's before things went haywire, resulting in the arrival of the Austin PD SWAT team, mental health officers, and a crisis negotiator.Who knows what was going on in the resident's mind? And, I guess, who cares, now that he's dead? Several hours were spent trying to get the resident out of his house… to mow his lawn? Sometime after the officers left a warrant posted on the door and "code enforcement officers" began mowing the resident's lawn, the resident decided to start firing his gun from inside his house. At whom, it doesn't say.The SWAT team rolled in, along with its presumably less-violent entourage, leading to a standoff that was broken by the resident again firing his gun from inside his house. The cops sent a robot in to deal with the resident and his gun. That's when officers noticed the house was on fire. This finally prompted the resident to leave his house, which he did through his garage while carrying guns. At that point, SWAT team members shot him.That leads to another tragicomical bit of view-from-nowhere reporting:
"At that time, a SWAT officer shot and struck the resident who went down with a gunshot wound," [Austin Police Chief Joseph] Chacon said.Officers got the man away from the house and treated him before he was taken to a hospital, where he died. It's unclear what caused his death.
Really? That's the reporting? Presumably the man left the house without any bullets in him. He went to the hospital with at least one bullet in him. People who have zero bullets in them tend to remain alive. People with bullets in them have a greatly reduced chance of surviving. It seems pretty clear what caused his death. This paragraph shows an alarming amount of deference to the sources for this reporting, all of which appear to be law enforcement officials.The final insult to the dead man are the last two sentences of the article, one of which features Austin PD spokesman Jose Mendez.
Their main goal Wednesday was to get the man in compliance with the local homeowners association."They attempted to cut the lawn for him, and this is the reaction they got," Mendez said.
In other words, the HOA got him killed. A complaint about the length of grass resulted in shots fired, a standoff, and a dead Austin resident. And it's all capped off with the police spokesperson blaming the dead man for the chain of events that ended in him being killed by officers.There's the cautionary aspect of this incident: anything code or law on the books will, at some point, need to be enforced. And that's how people end up being killed over lawn care, with an assist by entities that wish they could be as powerful as the people they rely on for enforcement: homeowners associations.

Read more here

---
posted at: 12:00am on 06-Nov-2021
path: /Policy | permalink | edit (requires password)
0 comments, click here to add the first
---
---
Content Moderation Case Study: Facebook Struggles To Correctly Moderate The Word 'Hoe' (2021)

Furnished content.


Summary: One of the many challenges with content moderation is the flexibility of language. When applying blocklists — a list of prohibited terms considered not appropriate for the platform — moderators need to consider innocuous uses of words that, when removed from their context, appear to be violations of the platform's terms of use.
Multiple platforms have run into the phenomenon known as the "Scunthorpe problem." In this famous case, a town whose name no one would ever mistake for offensive was deemed offensive by moderation blocklists simply because within the name of the town is the word "cunt" which many blocklists forbids.Deploying automated blocklists can be even more challenging when dealing with specialized or niche content, which may use certain terms that are offensive outside of this specific context, but are essential to discussing and understanding the relevant subject matter. A paleontologists' conference was derailed when the moderation blocklist made it impossible for participants to use words like "bone," "pubic," "stream," and "beaver."Facebook has worked continuously to refine its moderation processes, but it still occasionally makes the wrong call when it comes to their blocklists. In January 2021, residents of (and visitors to) a Devon, England landmark were surprised to find their posts and comments vanishing from the site. After a little investigation, it became clear Facebook was deleting posts containing references to the landmark known as Plymouth Hoe.In addition to being the name of a common garden tool (more on that in a moment), "hoe" also refers to a "sloping ridge shaped like an inverted foot or heel," such as Plymouth Hoe, which is known locally as the Hoe. Users were temporarily forced to self-censor the harmless term to avoid moderation, either by adding unnecessary punctuation or dropping the "h." It appeared Facebook's automated processes believed these comments and posts were using a derogatory term for a romantic partner who is only in a relationship to better their own financial position.Facebook soon apologized for the moderation error and stated it was "taking steps to rectify the error" and figure out what caused the mistaken moderation in the first place. Problem solved?Not really.The same problem popped up again, this time affecting a New York gardening group. WNY Gardeners, a group with more than 8,000 members, is the latest to be affected by Facebook's "hoe" pruning. A member responded to the prompt "most loved & indispensable weeding tool" with "Push pull hoe!" Not long after that, the member was informed by Facebook that the comment violated the site's policy on bullying and harassment.Company Considerations:
How could blocklists and keyword searches be better utilized to detect and remove violations of site policies?
How much collateral damage from automated moderation should be considered acceptable? Is this an acceptable trade-off for lower moderation costs, which often relies on more automated moderation and fewer human moderators?
Can AI-based moderation more reliably detect actual violations (rather than innocuous uses of blocklisted terms) as the technology advances? What are the trade-offs with AI-based moderation tools as compared to simple blocklists?
What mitigation measures might be put in place to deal with a blocklist that catches words with different meanings depending on context?
Who should be in charge of reviewing a blocklist and how frequently should it be updated?
Issue Considerations:
Does prohibiting words like "hoe" make a significant dent in online harassment and abuse? Does the tech have the capability to "catch up" (or surpass) the ability of humans to route around moderation efforts?
Should more resources go to staffing human moderators in order to prevent errors and/or allow for a more robust challenge process that allows content to remain "live" until the challenge process has concluded?
What ways might automation and human reviewers be used in combination to avoid the more egregious automated blocklist mistakes?
Resolution: Once again, Facebook has apologized for not recognizing the word "hoe" in contexts where it's appropriate to use. But after two highly-publicized incidents in less than a year -- both involving the same word -- Facebook has added human moderators to backstop automated calls on flagged terms like these in order to prevent unjustified removals of posts, accounts, or groups.Originally posted to the Trust & Safety Foundation website.

Read more here

---
posted at: 12:00am on 05-Nov-2021
path: /Policy | permalink | edit (requires password)
0 comments, click here to add the first
---
---
King.com Opposes 'Candy Crunch' Trademark Application... From Actual Fruit Varietal Maker

Furnished content.


King.com and its flagship product, mobile game Candy Crush, have made it onto our pages several times in the past. The most common reason for that is that King appears to enjoy playing trademark bully. Fighting with the folks behind hit game Banner Saga, not to mention picking fights with any other game maker that uses the word "candy" in their titles, have become the norm. Notably, some of the time, when there is a severe public backlash over its antics, King has also shown that it is capable of running away from such disputes.But if you thought that all of this would mean that King would somehow soften its bullying ways, think again. King recently opposed a trademark application brought by International Fruit Genetics over its application for "Candy Crunch". What does IFG do, exactly? Well, essentially what it sounds like it does: breeding of fruit variants.
IFG's focus on breeding table grape varieties to please consumers delivers increased growth and profitability for retailers and growers around the world. With its breadth of exciting flavors and shapes with a full spectrum of colors of grape varieties, IFG is creating a grape sensation for consumers who are discovering that good tasting grapes can be an important part of their nutritional plan.
Okay, so the company makes real life, actual fruit variants. But what is its "Candy Crunch" product? Some mobile game the company is using to promote itself? A smartphone app to help farmers and growers?No, it's a grape. A fucking grape.
Trademark Name: Candy Crunch™Variety Name: IFG TwentyHarvest: mid to late season blackCluster size: mediumBerry shape: oval elongated
In case it isn't obvious to you, IRL fruit and mobile match 3 games are not remotely the same thing or in the same marketplace. There is also absolutely nothing to suggest in any of the website or marketing material for IFG that mentions any connection to the mobile game. And, yet, King apparently believes that its mark is simply so famous that market designations of this sort, or any actual customer confusion, are trumped by such notoriety.
The opposers have contested this because they have been cultivating their "Candy Crush" brand since 2004 with a host of games, computer software and programs, including their flagship, "CANDY CRUSH SAGA." Furthermore, they have "continuously and extensively," advertised their games and products, and their trademarks "have developed and represent valuable goodwill inuring to the benefit of Opposers." The opposers claimed that the proposed Candy Crunch trademark is "confusingly and deceptively similar to Opposers' previously used and duly registered CANDY CRUSH Marks."Because of this, the opposers alleged that the registering of Candy Crunch with the Trademark Office will cause them damages and are "likely to cause confusion, mistake, or deception that Applicant's good are those of Opposers, or are otherwise endorsed, sponsored, or approved by Opposers for use with Opposers' goods and services causing further damage to Opposers." This is because Candy Crush is a well established and famous franchise, according to the notice, and would confuse their consumers if a similarly named product appeared on the market.
And that is absurd. Customers of IFG are fruit farmers looking to license variants for all matter of reasons, such as viability, yield, etc. Now, we could spend some time talking about whether that model should be allowed at all, but that isn't the purpose of this post. The point is that no fruit farmer is going to go to IFG, see one grape variant called "Candy Crunch", and somehow think it has anything to do with Candy Crush, the mobile game. That... just isn't going to happen.In which case there is no confusion among the public. And there is no competition between the two products. Which means, my friends, there is no valid reason to oppose IFG's application.

Read more here

---
posted at: 12:00am on 05-Nov-2021
path: /Policy | permalink | edit (requires password)
0 comments, click here to add the first
---
---
Nintendo's YouTube Video For Its Switch Online Upgrade Is Its Most Hated Video Ever

Furnished content.


Well, this is moving fast. We had just been discussing Nintendo's announcement for a new tier of Nintendo Switch Online services. While there are several extras added in for the $50 per year tier, a 150% increase in cost from the base subscription, the real star of the show was supposed to be the Nintendo 64 games that are now included in it. As we discussed, however, the list of N64 games on offer is very limited and there are all kinds of problems with the games that are offered. Those problems include graphical issues, scaling issues, controller lag issues, controller mapping issues, and multiplayer lag. You know... everything. When you put all of that side by side with Nintendo's concentrated efforts to obliterate emulation sites from the internet, the end result is that Nintendo decided to deprive the public of pirated classic games in order to sell them a vastly inferior product.But it's one thing for me, known Nintendo-detractor Timothy Geigner, to say all of that. What really matters is how the paying public will react to all of this. Well, if you're looking for a canary in the Nintendo coal mine, we can look to the video Nintendo put on YouTube announcing the new tier of NSO.
Well, it seems a lot of people don't like Nintendo's new Switch Online Expansion Pack based on the reveal trailer's likes and dislikes. The video, which revealed the pricing details for the plan, now has 104k dislikes on YouTube, overtaking the previously most hated video on Nintendo's channel: A trailer for Metroid Prime: Federation Force.NSO's Expansion Pack costs $50 a year, more than double what the basic Nintendo Switch Online plan costs. That extra money gets you access to an Animal Crossing expansion (which can and should be bought separately) and 23 N64 and Sega Genesis games. It's not a great deal and making matters worse, the emulation quality of these games ain't great, with many complaining that the older games run poorly, lack proper control remapping, and feature numerous visual and gameplay bugs and glitches. It's just a big, over-priced mess.
Somehow, I doubt that when Nintendo dreamt this plan up, it wasn't going for "a big, over-priced mess", but that's absolutely what we have. That video has only been up for about two weeks now. At the time of this writing, the video has 17k likes and 141 dislikes. As far as decent market research on public feedback for a product, that's fairly clear-cut.As are the comments on the YouTube page itself. Some examples include:
"It seems like they are asking us to emulate their games SO MUCH."
"I admire Nintendo's bravery. It takes guts to do something so idiotic and not back down when the hate comes."
"Hats off to Nintendo for inadvertently reminding people that they can play their old favorite games on an emulator for free."
It goes on and on and on. Is Nintendo going to alter its plans based on this near uniform negative feedback? No, of course not. That's not how the company rolls. But it's also true that this sort of thing is the reason why emulation is never going to completely die. If a company cannot offer a product that is at least as good as the pirated product, how in the world can they successfully sell it?

Read more here

---
posted at: 12:00am on 04-Nov-2021
path: /Policy | permalink | edit (requires password)
0 comments, click here to add the first
---
---
Advertising Is Content: Taskmaster Edition

Furnished content.


Many, many years ago on Techdirt, I wrote a lot about the idea of advertising being content (and content being advertising). The general idea was that, without captive audiences any more, you had to make your advertising into really good content that people would actually like, rather than find it annoying and intrusive.I still think this is an important insight, but with the rise of a limited number of internet giants and (more importantly) Google and Facebook focusing on better and better ad targeting, most of the focus on ads these days hasn't been so much on "advertising is content," so much as "advertising is creepily and slightly inaccurately targeted, but you're going to live with it, because that's all you've got." Still, every once in a while, we're reminded of this idea about how advertising could actually be good content in its own right. Ironically, the example I'm about to share here... comes from Google. But we'll get to that in a moment.In the midst of the pandemic, I discovered the amazing UK TV show Taskmaster, which is too good to describe. It's sort of a cross between a typical UK panel show, a game show with incredibly ridiculous tasks, and.... I dunno. Perhaps it's the anti-Squid Game. It does involve people playing games, but it's hilarious, not deadly. You kind of have to watch it to understand how good it is, and then you kind of can't stop watching it. Thankfully, the first eight seasons are fully and officially available on YouTube outside the UK. The show is now on Season 12, but it appears that they've stopped posting full copies of the new shows to YouTube -- perhaps because the show has become so popular they're looking for a licensing deal with some streaming service or something (their content is advertising!) For what it's worth, an attempt at a US spinoff version completely flopped because it was terrible, though other spinoffs, such as in New Zealand, have gone well. If you want to get a sense of the show, Season 1, Episode 1 is hard to beat, though it's missing some things that became standard in later seasons. If you want to watch the show once it really hit it's stride, seasons 4, 5 and 7 are probably the best.Anyway, while they're not posting full episodes any more, the Taskmaster YouTube page continues to post new content -- usually clips or outtakes from the show. But last week they also posted two ads. They're clearly labeled as ads -- but they're brand new Taskmaster content, advertising Google's Lens feature. They involve a couple of Taskmaster contestants competing in tasks that require the use of Google Lens to compete -- and they're just as entertaining as the show, while actually showing off this Google product I didn't even know existed. Since I've seen basically every available episode of Taskmaster, I thought this is a fantastic example of content as advertising, so I'm posting them here -- though I'll admit I'm not quite as sure how well they work for people who don't watch the show:I still think the advertising world would be better -- and less hated -- if there was a focus on making sure your advertising was actually good content that was entertaining or interesting. It may not be as exciting as trying to tweak the AI to squeeze an extra 0.000003 cents per user with more targeted ads, but it might make for a nicer world.

Read more here

---
posted at: 12:00am on 04-Nov-2021
path: /Policy | permalink | edit (requires password)
0 comments, click here to add the first
---
---
Nintendo Killed Emulation Sites Then Released Garbage N64 Games For The Switch

Furnished content.


So, here's the thing: I get accused of picking on Nintendo a whole lot. But please know, it's not that I want to pick on them, it's just that they make it so damned easy to. I'm a golfer, okay? If I have a club in my hand and suddenly a ball on a tee appears before me, I'm going to hit that ball every time without hesitation. You will recall that a couple of years back, Nintendo opened up a new front on its constant IP wars by going after ROM and emulation sites. That caused plenty of sites to simply shut themselves down, but Nintendo also made a point of getting some scalps to hang on its belt, most famously in the form of RomUniverse. That site, which very clearly had infringing material not only on the site but promoted by the site's ownership, got slapped around in the courts to the tune of a huge judgement against, which the site owners simply cannot pay.But all of those are details and don't answer the real question: why did Nintendo do this? Well, as many expected from the beginning, it did this because the company was planning to release a series of classic consoles, namely the NES mini and SNES mini. But, of course, what about later consoles? Such as the Nintendo 64?Well, the answer to that is that Nintendo has offered a Nintendo Switch Online service uplift that includes some N64 games that you can play there instead.
After years of "N64 mini" rumors (which have yet to come to fruition), Nintendo announced plans to honor its first fully 3D gaming system late last month in the form of the Nintendo Switch Online Expansion Pack. Pay a bit extra, the company said, and you'd get a select library of N64 classics, emulated by the company that made them, on Switch consoles as part of an active NSO subscription.One month later, however, Nintendo's sales proposition grew more sour. That "bit extra" ballooned to $30 more per year, on top of the existing $20/year fee—a 150 percent jump in annual price. Never mind that the price also included an Animal Crossing expansion pack (which retro gaming fans may not want) and Sega Genesis games (which have been mostly released ad nauseam on every gaming system of the past decade). For many interested fans, that price jump was about the N64 collection.
So, a bit of a big price tag and a bunch of extras that are mostly besides the point from the perspective of the buyer. Buy, hey, at least Nintendo fans will finally get some N64 games to play on their Switch consoles, right?Well, it turns out that Nintendo's offering cannot come close to matching the quality of the very emulators and ROMs that Nintendo has worked so hard to disappear. The Ars Technica post linked above goes into excruciating details, some of which we'll discuss for the purpose of giving examples, but here are the categories that Nintendo's product does worse than an emulator on a PC.
Game options, such as visual settings for resolution to fit modern screens
Visuals, such as N64's famous blur settings, and visual changes that expose outdated graphical sprites
Controller input lag
Controller configuration options
Multiplayer lag/stutter
If that seems like a lot of problems compared with emulators that have been around for quite a while, well, ding ding ding! We'll get into some examples briefly below, but I'll stipulate that none of the issues in the categories above are incredibly bad. But there are so many of them that they all add up to bad!Let's take the problems around how N64's blur is used, or not used in this case.
This issue rears its head much more often in The Legend of Zelda: Ocarina of Time, which avid speedrunner ZFG1 detailed at length in a seven-hour stream shortly after the NSO Expansion Pack went live. The pack's issues with inaccurate blur become immediately evident in that classic game's opening zone of Kakariko Village. In that zone, the looming Deku Tree normally hides in a massive field of fog above hero Link's head. In the current NSO version, on the other hand, the blur is absent, revealing an unseemly low-resolution sprite. Worse, Nintendo originally used selective fog placement as a way to guide players' attention towards points of interest in the village, yet these fogs have now been erased.Anyone who's looked into the NSO Expansion Pack's launch has almost certainly seen ZFG1's most glaring discovery, as well: the game's Water Temple battle against a "shadow" version of Link, which takes place in a foggy, open-air zone surrounded by reflective water. On Switch, this room pares back the fog effect almost entirely. Worse, it fails to properly cast reflections on the water's surface, which changes the aesthetic tone of the subsequent, harrowing battle.
This sort of thing breaks immersion and the overall feel and flow of a game. And the Legend of Zelda example is not isolated.As to the way controls are handled, well...
In Ocarina of Time and Star Fox 64, constant C-button access is imperative for proper control in ways that don't suit removing your fingers from the primary A and B action buttons. Yet instead of making those crucial C buttons available at all times, Nintendo bolts only two of them on the ABXY array. Players are then required to use an awkward shortcut system to access those buttons: hold the "ZR" button, which temporarily "shifts" the ABXY array to become the four C-button directions.
If this all strikes you as minor details not worth being upset over, I have two responses. First, you are probably not a huge fan of these classic Nintendo titles and systems, because these "minor" things represent a massive break from the experience you have in your head playing these games. Given that the sales pitch for this NSO uplift is all about nostalgia, that freaking matters!And second, fans of these titles had a better product to give them what they wanted: the emulation sites Nintendo shut down. Granted, getting ROMs from those sites without owning the original certainly was/is infringing activity... but if Nintendo was going to slay the piracy dragon in favor of its own offering, that offering should at least be on par with the emulators, no?Because in the end, here's the reality: Nintendo worked hard to prevent fans of antiquated games and systems from enjoying those games in order to get them to buy an inferior product. Love Nintendo, hate Nintendo, that's the stark reality. And it's a shitty look for a company.

Read more here

---
posted at: 12:00am on 03-Nov-2021
path: /Policy | permalink | edit (requires password)
0 comments, click here to add the first
---
---
UK Schools Normalizing Biometric Collection By Using Facial Recognition For Meal Payments

Furnished content.


Subjecting students to surveillance tech is nothing new. Most schools have had cameras installed for years. Moving students from desks to laptops allows schools to monitor internet use, even when students aren't on campus. Bringing police officers into schools to participate in disciplinary problems allows law enforcement agencies to utilize the same tech and analytics they deploy against the public at large. And if cameras are already in place, it's often trivial to add facial recognition features.The same tech that can keep kids from patronizing certain retailers is also being used to keep deadbeat kids from scoring free lunches. While some local governments in the United States are trying to limit the expansion of surveillance tech in their own jurisdictions, governments in the United Kingdom seem less concerned about the mission creep of surveillance technology.
Some students in the UK are now able to pay for their lunch in the school canteen using only their faces. Nine schools in North Ayrshire, Scotland, started taking payments using biometric information gleaned from facial recognition systems on Monday, according to the Financial Times. [alt link]The technology is being provided by CRB Cunningham, which has installed a system that scans the faces of students and cross-checks them against encrypted faceprint templates stored locally on servers in the schools. It's being brought in to replace fingerprint scanning and card payments, which have been deemed less safe since the advent of the COVID-19 pandemic.
According to the Financial Times report, 65 schools have already signed up to participate in this program, which has supposedly dropped transaction times at the lunchroom register to less than five seconds per student. I assume that's an improvement, but it seems fingerprints/cards weren't all that slow and there are plenty of options for touchless payment if schools need somewhere to spend their cafeteria tech money.CRB says more than 97% of parents have consented to the collection and use of their children's biometric info to… um… move kids through the lunch line faster. I guess the sooner you get kids used to having their faces scanned to do mundane things, the less likely they'll be to complain when demands for info cross over into more private spaces.The FAQ on the program makes it clear it's a single-purpose collection governed by a number of laws and data collection policies. Parents can opt out at any time and all data is deleted after opt out or if the student leaves the school. It's good this is being handled responsibly but, like all facial recognition tech, mistakes can (and will) be made. When these inevitably occur, hopefully the damage will be limited to a missed meal.The FAQ handles questions specifically about this program. The other flyer published by the North Ayrshire Council explains nothing and implies facial recognition is harmless, accurate, and a positive addition to students' lives.
We're introducing Facial Recognition!This new technology is now available for a contactless meal service!
Following this exciting announcement, the flyer moves on to discussing biometric collections and the tech that makes it all possible. It accomplishes this in seven short "land of contrasts" paragraphs that explain almost nothing and completely ignore the inherent flaws in these systems as well as the collateral damage misidentification can cause.The section titled "The history of biometrics" contains no history. Instead, it says biometric collections are already omnipresent so why worry about paying for lunch with your face?
Whilst the use of biometric recognition has been steadily growing over the last decade or so, these past couple of years have seen an explosion in development, interest and vendor involvement, particularly in mobile devices where they are commonly used to verify the owner of the device before unlocking or making purchases.
If students want to learn more (or anything) about the history of biometrics, I guess they'll need to do their own research. Because this is the next (and final) paragraph of the "history of biometrics" section:
We are delighted to offer this fast and secure identification technology to purchase our delicious and nutritious school meals
Time is a flattened circle, I guess. The history of biometrics is the present. And the present is the future of student payment options, of which there are several. But these schools have put their money on facial recognition, which will help them raise a generation of children who've never known a life where they weren't expected to use their bodies to pay for stuff.

Read more here

---
posted at: 12:00am on 03-Nov-2021
path: /Policy | permalink | edit (requires password)
0 comments, click here to add the first
---
---
Lessons From The First Internet Ages

Furnished content.


On Tuesday and Wednesday of this week I'm excited to be participating in an event that the Knight Foundation is putting on, curated by law professors Eric Goldman and Mary Anne Franks, entitled Lessons From the First Internet Ages. The event kicks off with the release of reflections on "the first internet age" from various internet luminaries who were there -- but also, most importantly talking about what they might have done differently. I'm going to have a writeup at some future date on my response to the pieces, but I highly recommend checking them all out. In particular, I'll recommend the pieces by Senator Ron Wyden, Nicole Wong, Brewster Kahle, Vint Cerf, Reid Hoffman, and Tim Berners-Lee. I also think that the interviews Eric Goldman conducted with Matthew Prince and Nirav Tolia were both fascinating.Just to give you a snippet, Wyden's article really is excellent:
I firmly reject the notion that improving our national discourse requires changing Section 230 or the First Amendment to give the government more power over speech. Instead, I wish I had been equally successful at protecting the other essential elements of the open internet: access, competition and personal privacy.One of the internet's strengths is its ability to give a megaphone to new voices that don't own a television station or printing press. Digital activism has made grassroots, progressive politics a stronger force than we've seen in more than half a century. It has put a spotlight on police violence against Black Americans and allowed LGBTQ+ communities to organize in ways that weren't possible before. It has allowed journalists of color to call out their own organizations' coverage of race. But unless all Americans have the underlying infrastructure they need to access these communications tools, their promise falls short. And right now, far too many Americans still lack reliable, affordable high-speed internet access.
Anyway, for the next two days, there will be some really fascinating panel discussions on these reflections with a bunch of other great and thoughtful folks, including Julia Angwin, Esther Dyson, Daphne Keller, Chris Lewis, Evelen Douek, Jonathan Zittrain, Cory Doctorow, Alex MacGillivray, and many more. It should be a really fascinating for anyone interested both in the history of the internet, as well as its future.

Read more here

---
posted at: 12:00am on 02-Nov-2021
path: /Policy | permalink | edit (requires password)
0 comments, click here to add the first
---
---
Publishers Want To Make Ebooks More Expensive And Harder To Lend For Libraries; Ron Wyden And Anna Eshoo Have Questions

Furnished content.


Techdirt has noted in the past that if public libraries didn't exist, the copyright industry would never allow them to be created. Publishers can't go back in time to change history (fortunately). But the COVID pandemic, which largely stopped people borrowing physical books, presented publishers with a huge opportunity to make the lending of newly-popular ebooks by libraries as hard as possible.A UK campaign to fight that development in the world of academic publishing, called #ebookSOS, spells out the problems. Ebooks are frequently unavailable to institutions to license as ebooks. When they are on offer, they can be ten or more times the cost of the same paper book. The #ebookSOS campaign has put together a spreadsheet listing dozens of named examples. One title cost 29.99 as a physical book, and 1,306.32 for a single-user ebook license. As if those prices weren't high enough, it's common for publishers to raise the cost with no warning, and to withdraw ebook licenses already purchased. One of the worst aspects is the following:
Publishers are increasingly offering titles via an etextbook model, via third party companies, licensing content for use by specific, very restricted, cohorts of students on an annual basis. Quotes for these are usually hundreds, or sometimes thousands, times more than a print title, and this must be paid each year for new cohorts of students to gain access. This is exclusionary, restricts interdisciplinary research, and is unsustainable.
Although #ebookSOS is a UK campaign, the problem is global, as publishers try to change the nature of ebook lending everywhere. Ron Wyden and Anna Eshoo have noticed that it's happening in the US, and seem unimpressed by the publishing industry's moves, as a letter to the CEO of Penguin Random House (pdf) makes clear:
Many libraries face financial and practical challenges in making e-books available to their patrons, which jeopardizes their ability to fulfill their mission. It is our understanding that these difficulties arise because e-books are typically offered under more expensive and limited licensing agreements, unlike print books that libraries can typically purchase, own, and lend on their own terms. These licensing agreements, with terms set by individual publishers, often include restrictions on lending, transfer, and reproduction, which may conflict with libraries' ability to loan books, as well as with copyright exceptions and limitations. Under these arrangements, libraries are forced to rent books through very restrictive agreements that look like leases.
The letter asks for answers to nine detailed questions about any restrictions imposed on ebook use, the pricing of both physical and digital books, as well as information about any legal actions that have been taken in response to things like multiple checkouts of digital texts, interlibrary loans, controlled digital lending, and institutions making digital copies of physical books they own.This is a hugely important battle, since it's clear the publishing world sees it as a unique chance to redefine what libraries can do with ebooks. It's part of the much larger, very troubling trend to turn everyone into renters, and to bring about the end of ownership.Follow me @glynmoody on Twitter, Diaspora, or Mastodon.

Read more here

---
posted at: 12:00am on 02-Nov-2021
path: /Policy | permalink | edit (requires password)
0 comments, click here to add the first
---
---